One of the most misunderstood and undervalued countries of the world, my recent trip opened my eyes to a land of hospitable people, beautiful architecture, amazing food…and very few tourists.
This guide is designed to inspire travel to Iran and give practical travel tips that are hard to find for a country so rarely visited, with the second half outlining the best ways to get to Iran using your points. Make sure to read The Essentials section at the end of this piece.

All of the following images were taken by the author and should not be reproduced without permission.
1. Meet the friendliest people in the world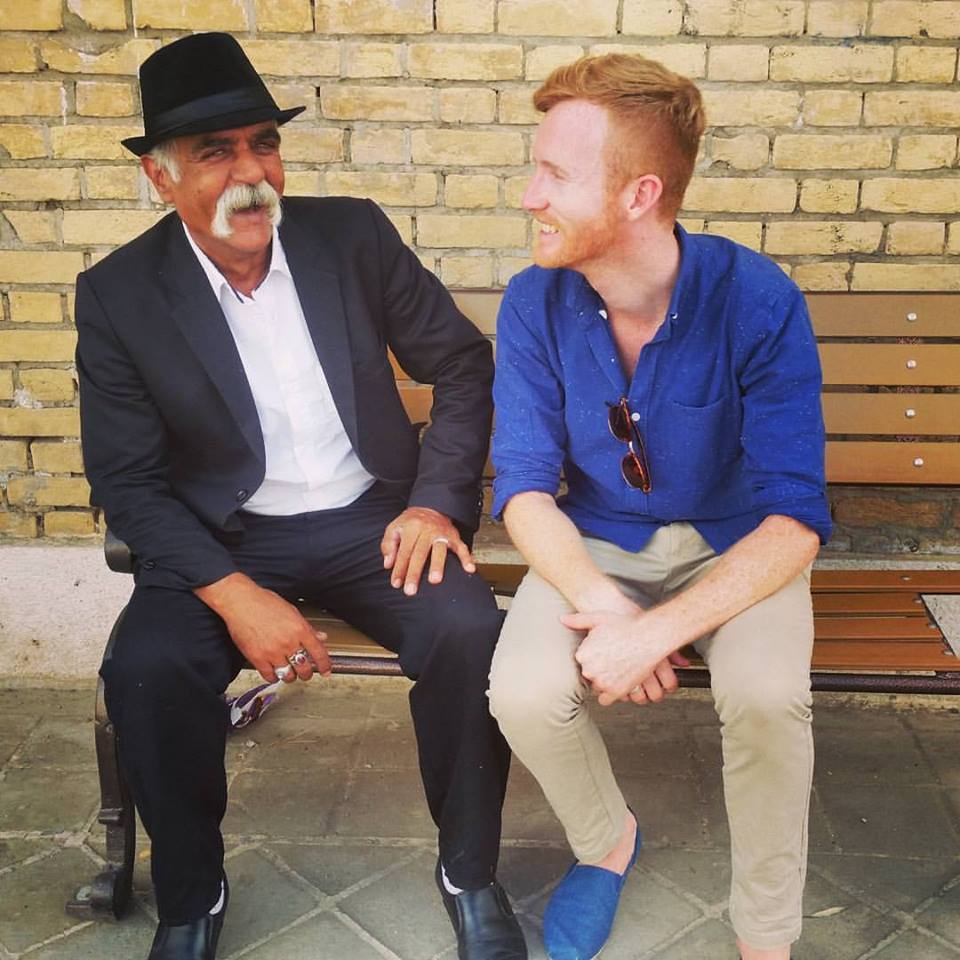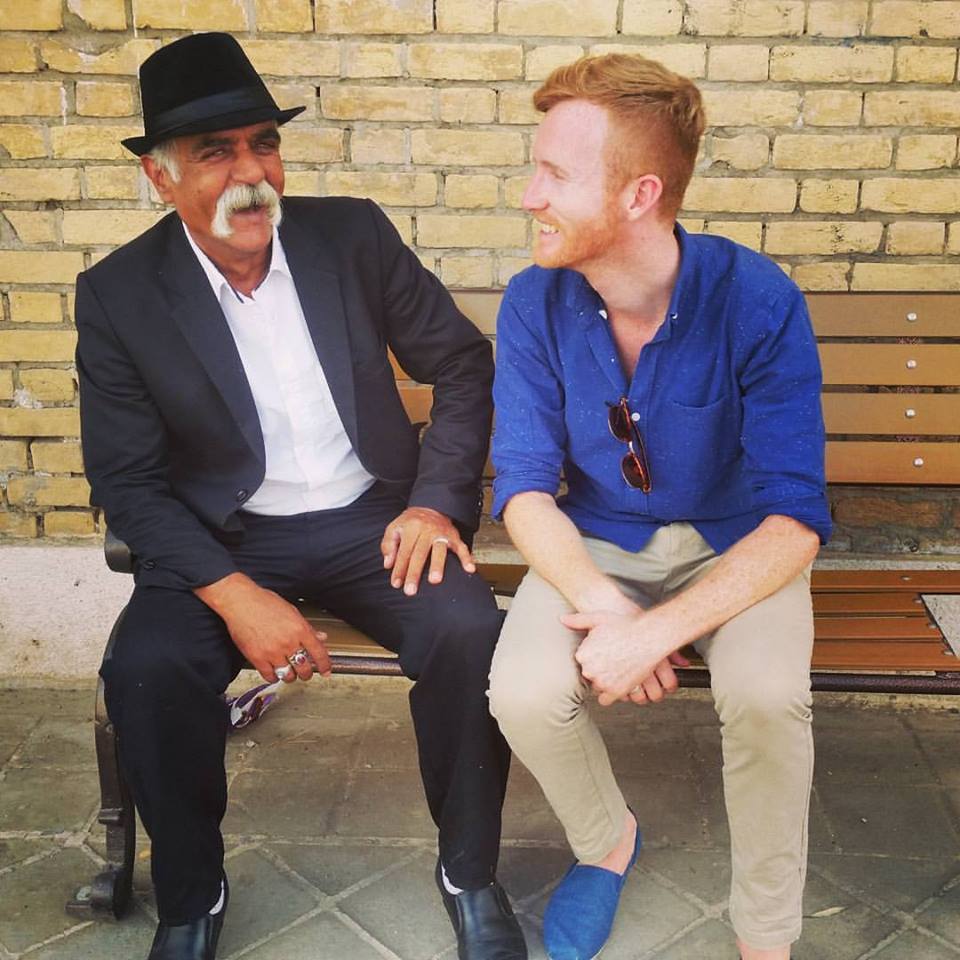 Word is that Iranians are the amongst the most genuine and approachable people in the world. Is it true?
I had high expectations…and they were met. I would put Iranians in the same category as the Japanese and Americans for hospitality.
Never before in my travels had I ever been stopped on the street so many times (in a non-intrusive way) to be asked:
Where are you from?
What did you think of Iran before you came?
What do you think of it now?
2. Visit the most beautiful city in the world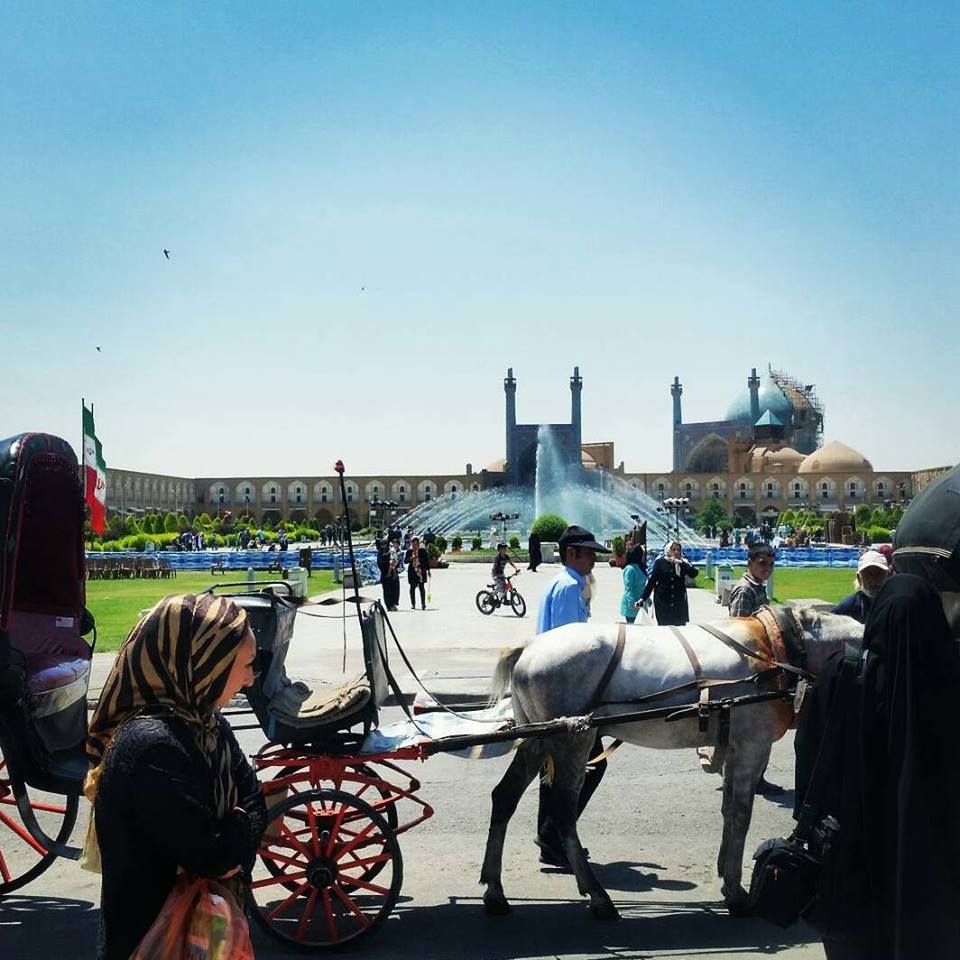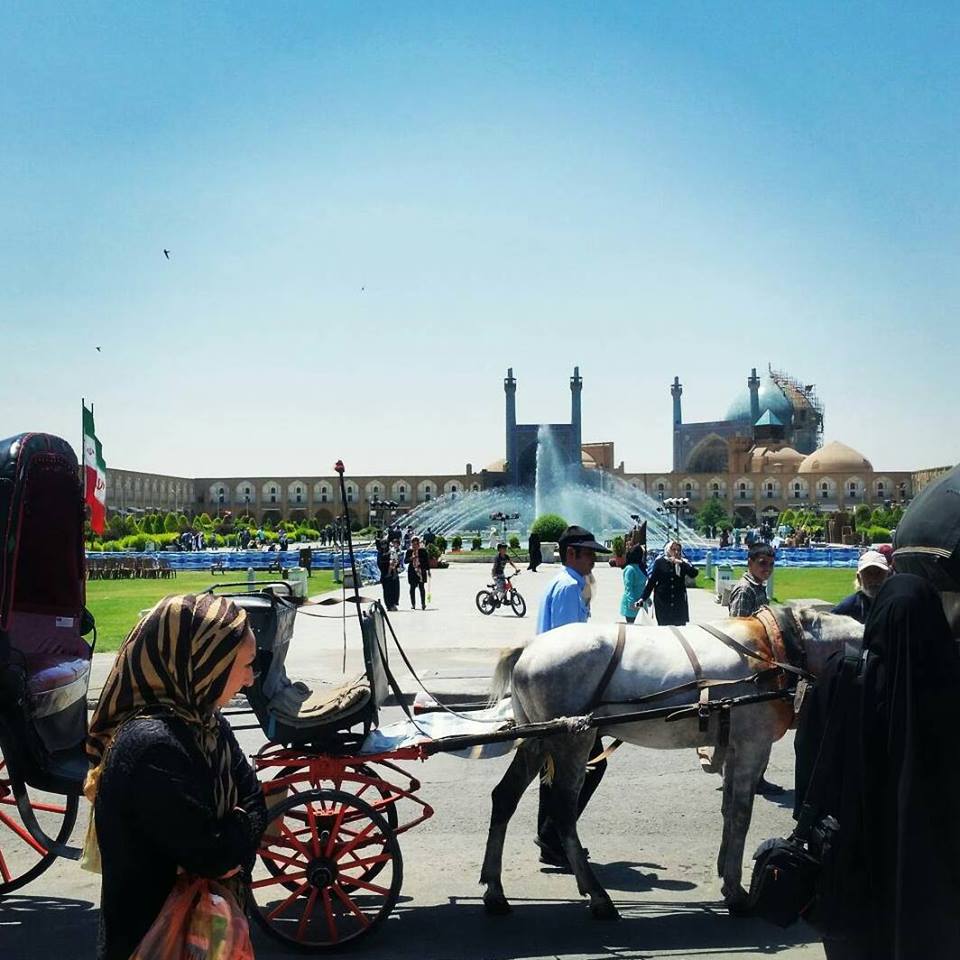 Big call? Probably. There are many beautiful cities in the world – Kyoto, Sydney, Paris – but Iran's second-biggest city and main tourist drawcard Isfahan definitely deserves a spot up there.
Built on the River Zayandehrood, even with its dry desert climate it is teeming with green parks, plenty of shade on walks along the river, beautiful bridges, and historic mosques, churches and palaces. If you are going to visit one place in Iran, this is the place to go.
3. Watch the sunset over the dunes in the middle of the desert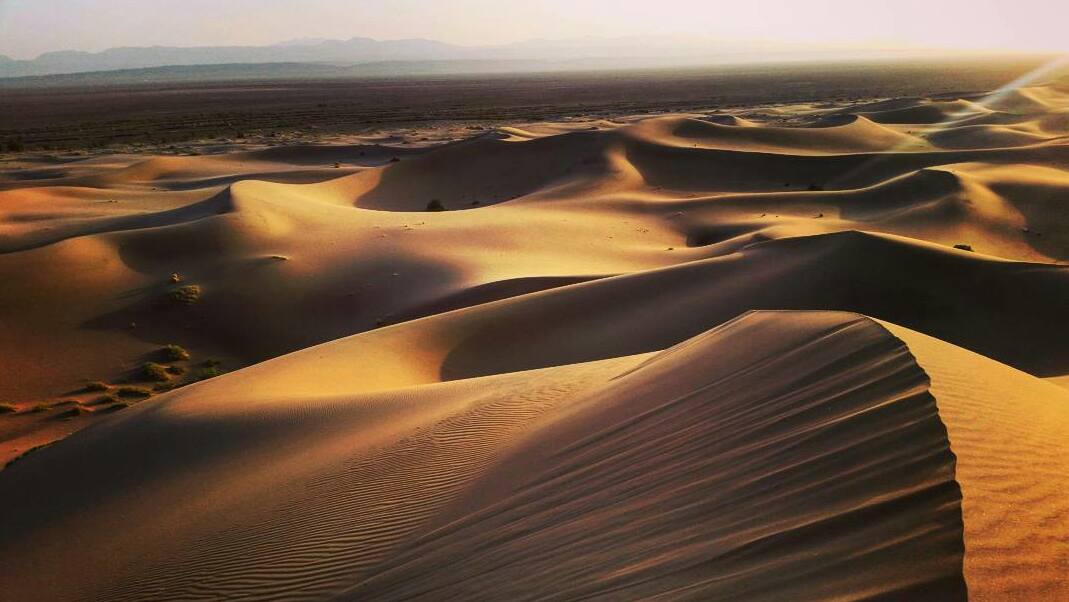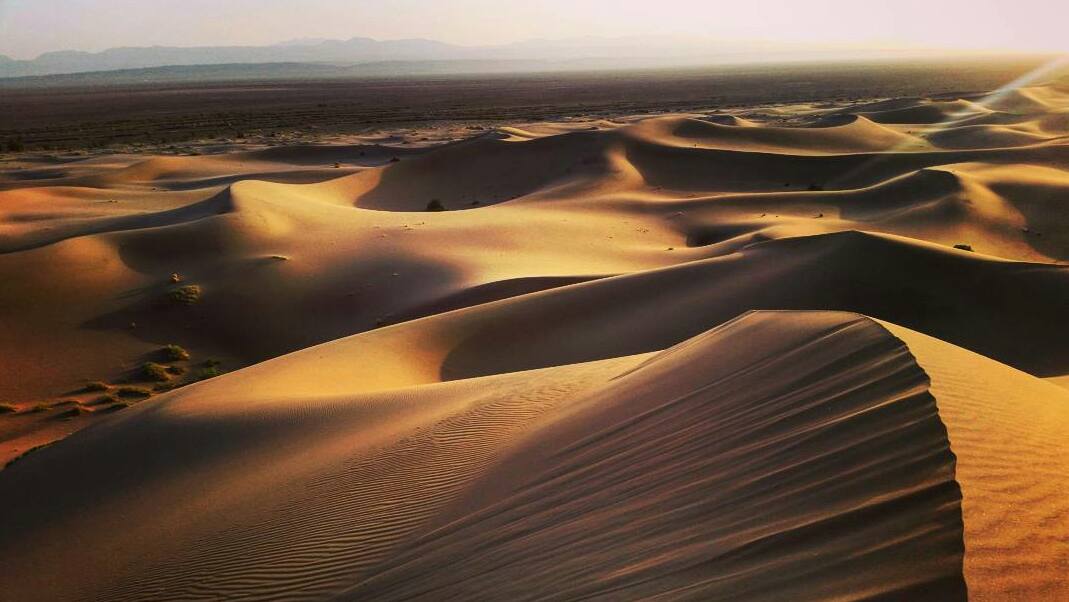 Yazd is the gateway desert city of Iran, with day and overnight tours into the desert.
The only sound we heard whilst watching the suns rays descend over the flowing desert dunes was a light breeze carving sand into new dune formations. Truly breathtaking.
Ad – Scroll down to continue reading.Minimum spend, terms & conditions apply.
4. Eat till your heart's content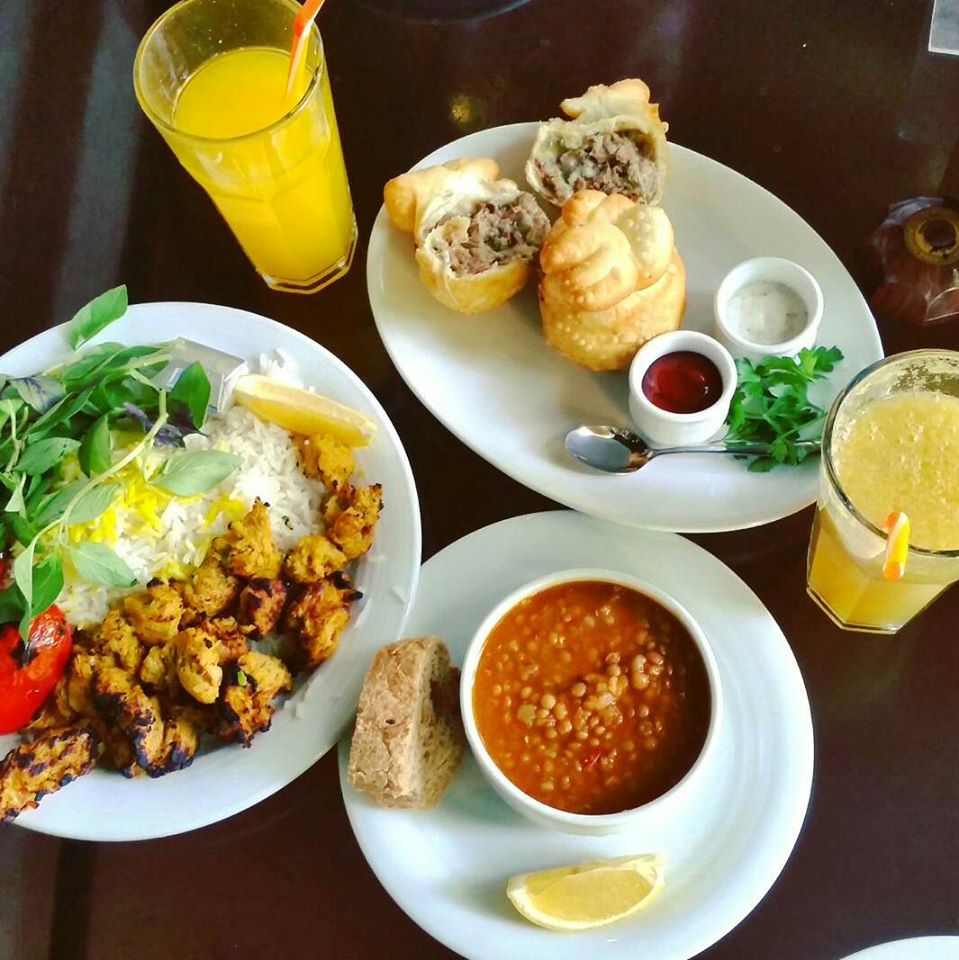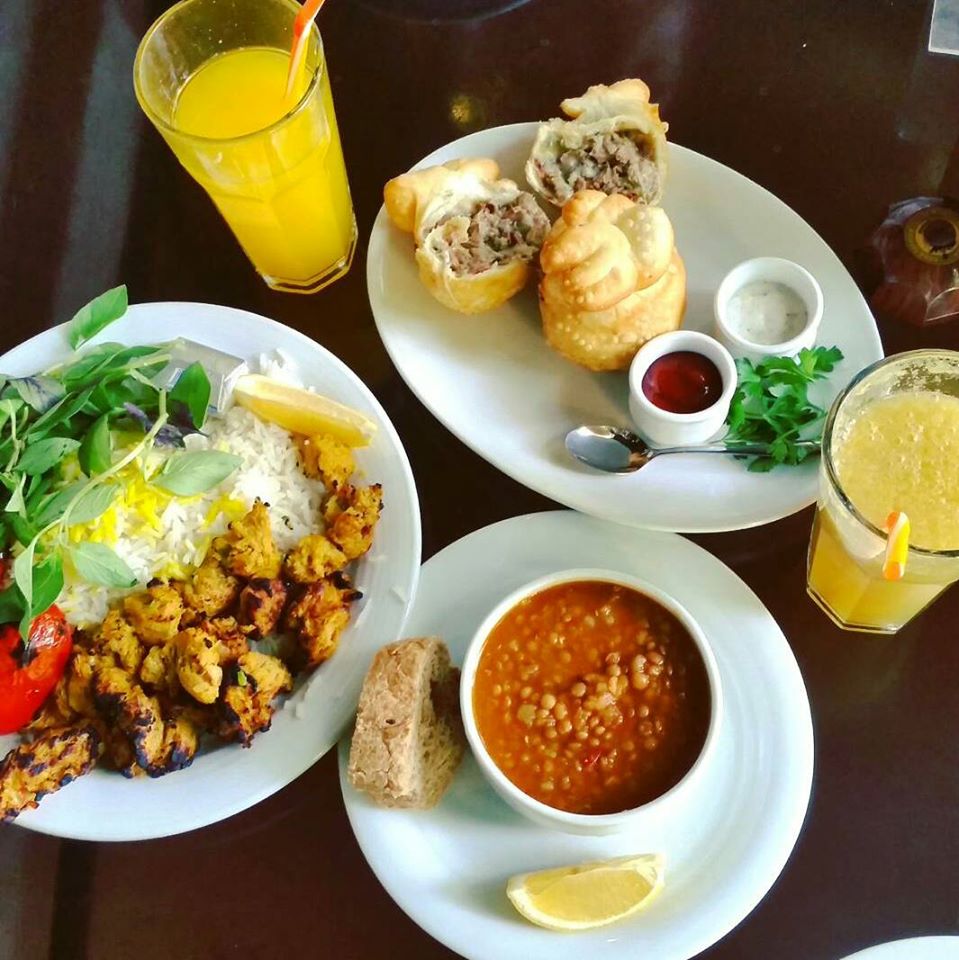 Foodies will love Iran, with primary dishes being lamb, mutton, chicken, eggplant, lentils, cheese, yoghurt, rice, dates and pita bread. Vegetarians will be slightly more limited in choices, but it is not prohibitive.
Having said that, all breakfasts tend to be vegetarian, made up of feta cheese, tomatoes, cucumbers, pita bread, yoghurt and watermelon.
Foodies of all persuasions should be sure to visit the moderately-priced vegetarian restaurant in the Iranian Artists' Forum in Honarmandan Park (also known as Artists' Park). The second time we went back the waiter brought us an extra course for free and two university professors at a nearby table joined us for lunch.
5. Visit some of the least tourist-filled mosques in the world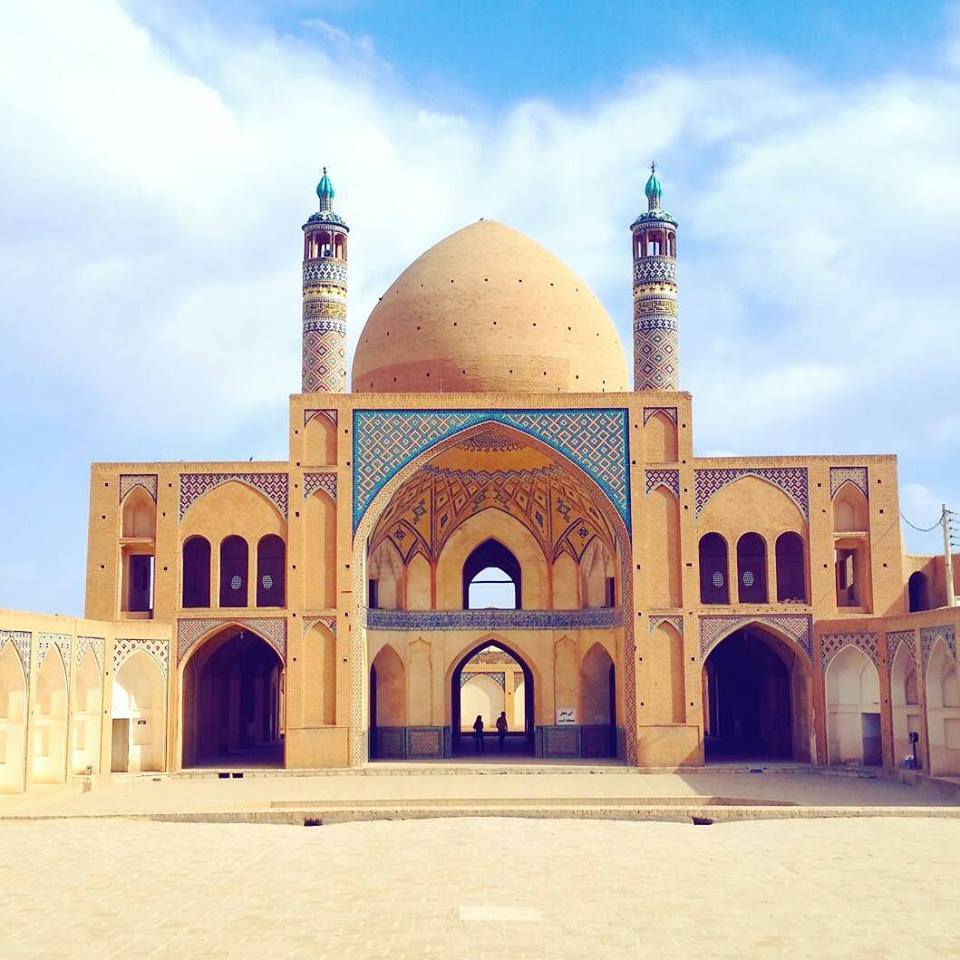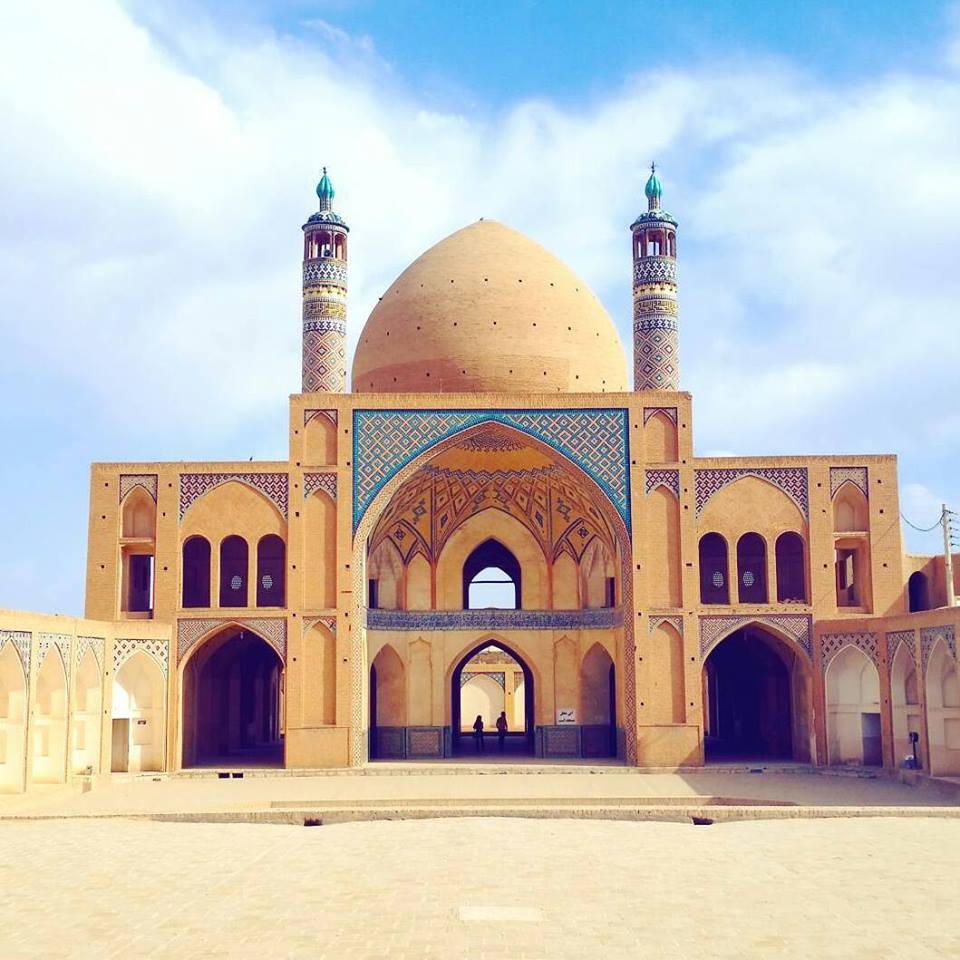 Even during the peak travel month of May, it was hard to encounter many other tourists at the majestic mosques that Iran puts a lot of effort into keeping beautiful.
Of course, be respectful of prayer times, take off your shoes and remember that there are separate areas for men and women. Be sure to check the opening times of mosques on the internet or with your accommodation so as to not be caught out by them being closed.
Mosques in Isfahan are the most expensive to get into (around $8 each), but are also the most beautiful.
6. Visit the ceremonial capital of the Persian Empire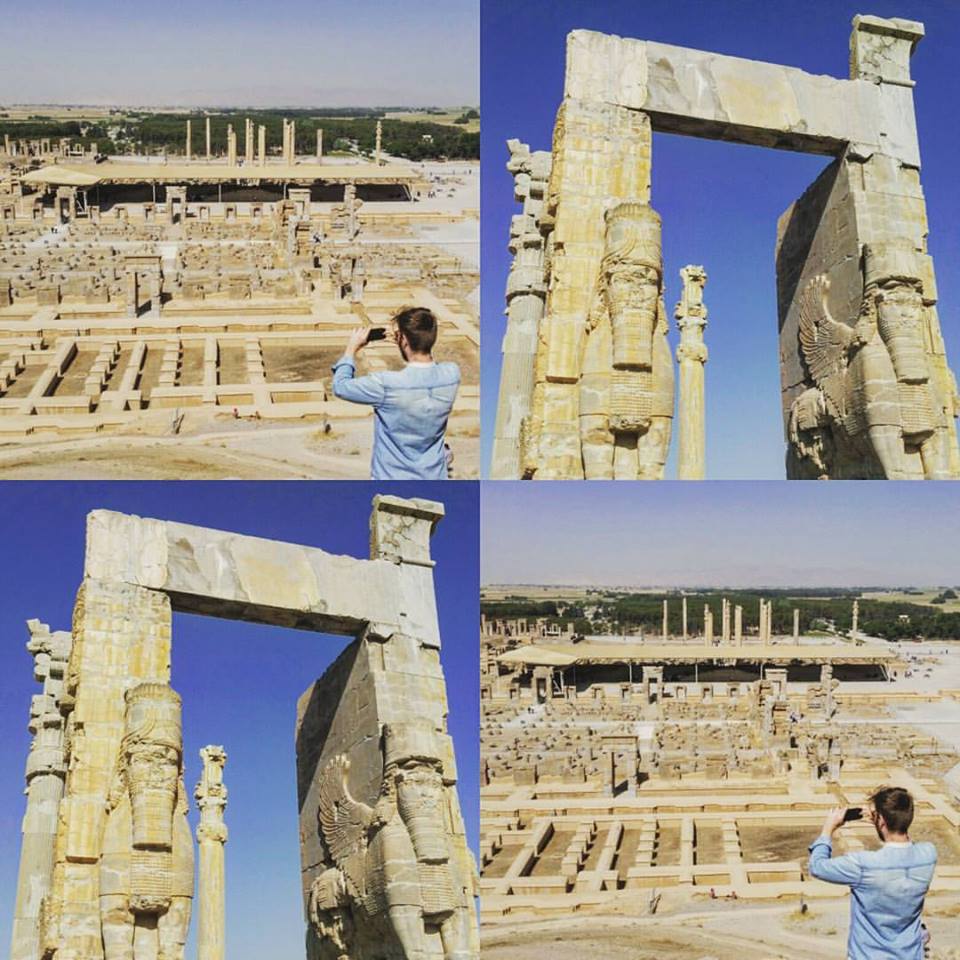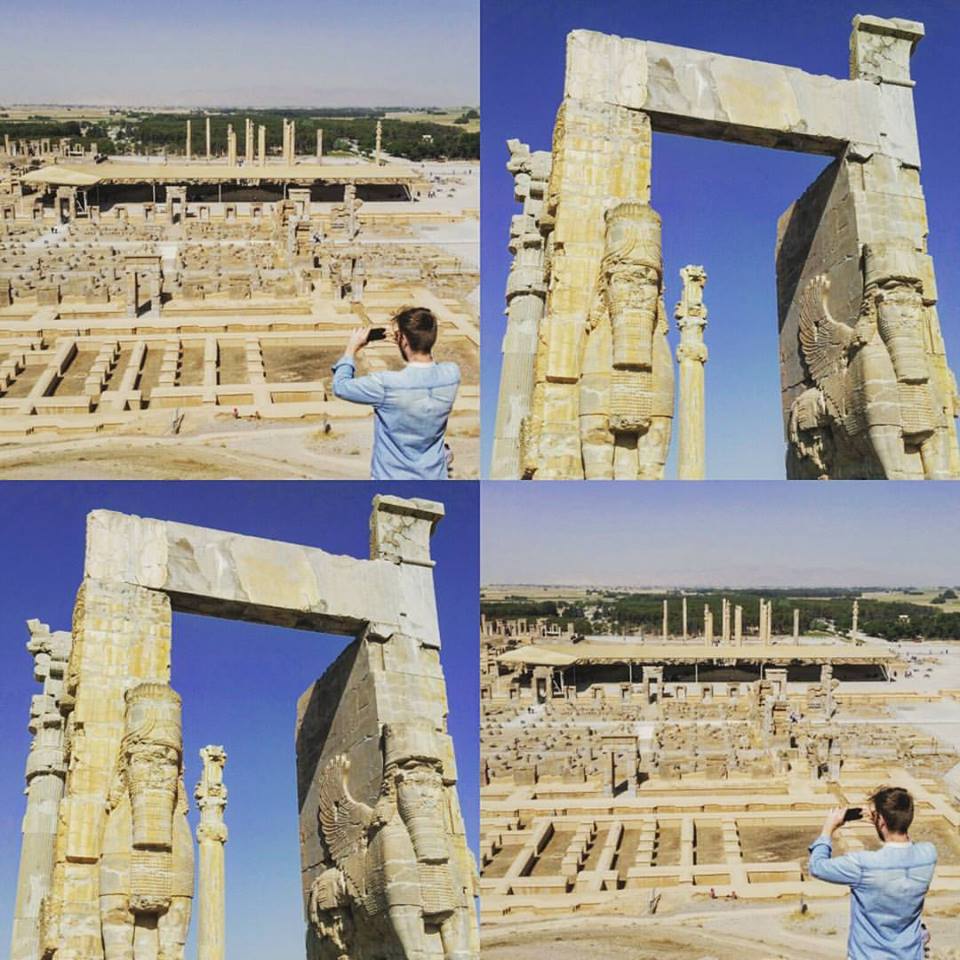 Persepolis (literally 'The Persian City') brought together the 28 nations of the Persian Empire (at its peak) for ceremonies and was known as the United Nations of the empire.
Located 90 minutes east of Shiraz, choose the more reasonably-priced accommodation options in Shiraz rather than stay near the UNESCO-protected site, but avoid the midday and afternoon heat by catching a private taxi out for the 8am opening. A tour guide is highly recommended and can be organized upon arrival at the site.
7. Transport options are cheap and relatively efficient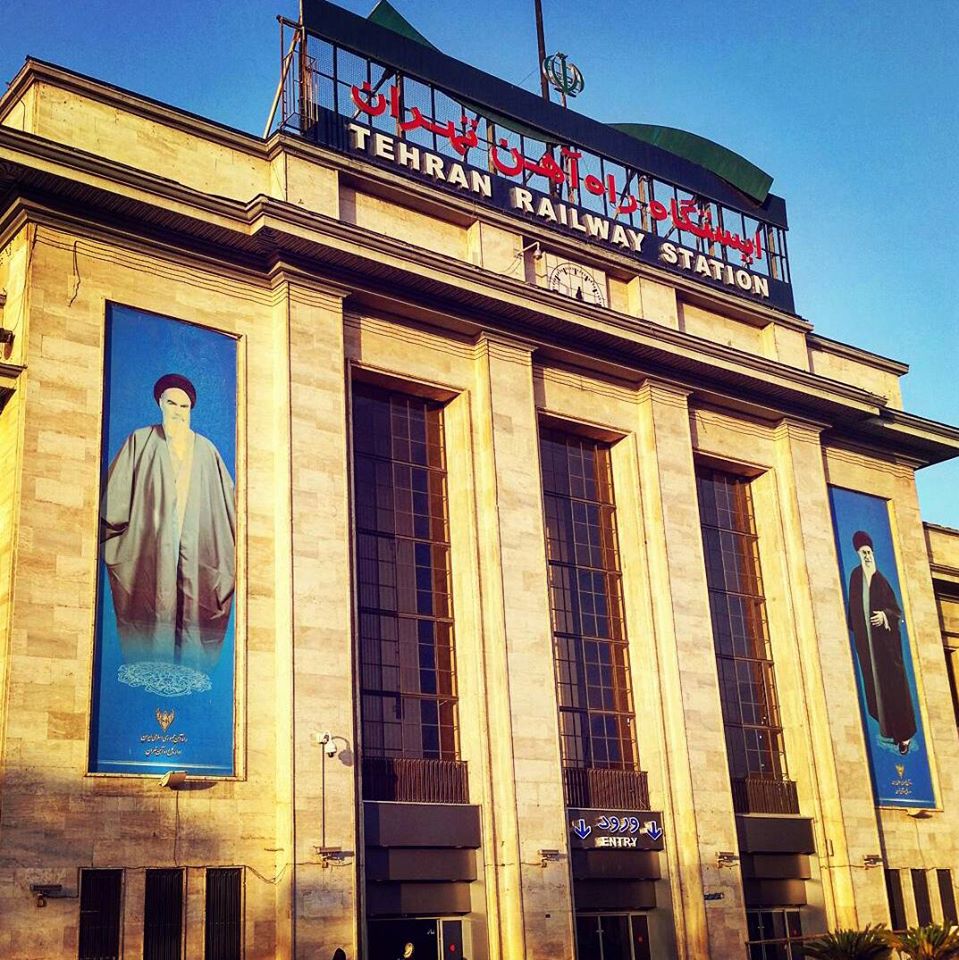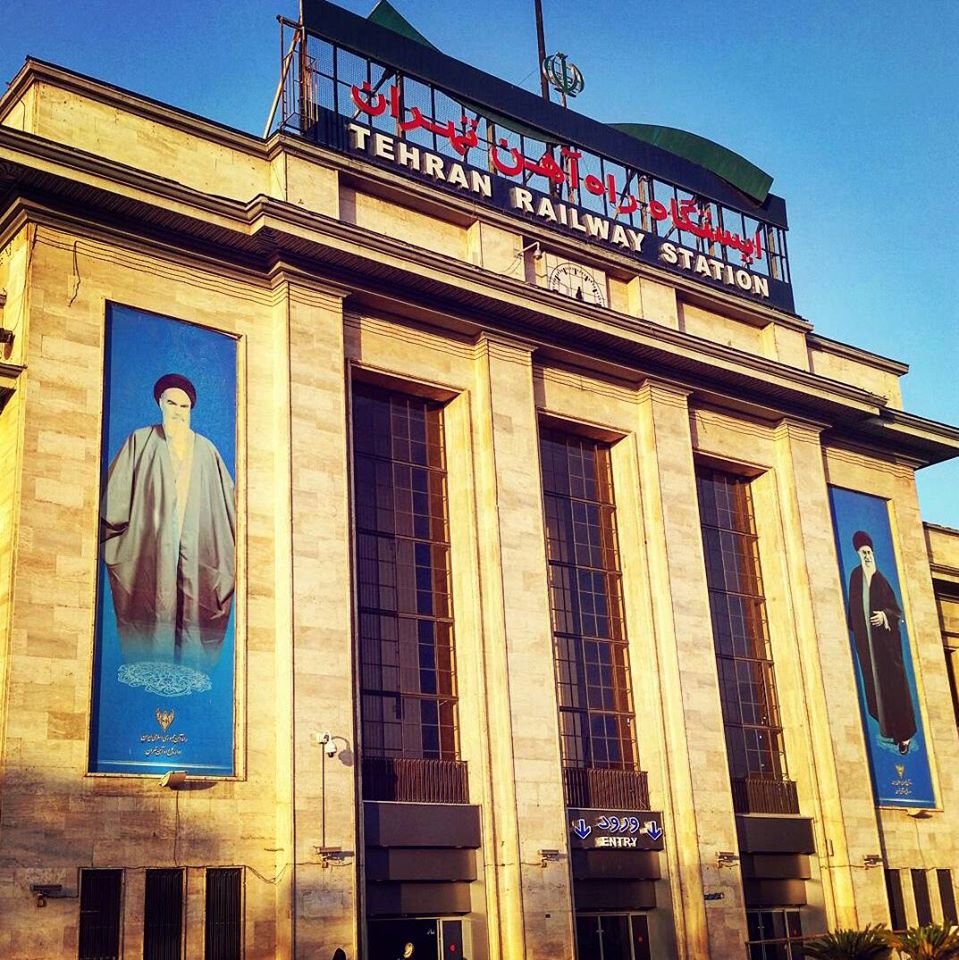 Most transport is by road, so if looking to save money, go by bus, but we found it funny/frustrating how many times people were moved around the bus by the bus driver to make sure that women and men were not seated together. This strict policy is more the work of the government rather than the considerably liberally-minded population.
If you have a bit more money, then another option is a private driver, which will be faster and more comfortable, but you will miss out on the local bus experience.
The 10-12 hour overnight Chinese-built train between Tehran and Shiraz is highly recommended at about $25 for a seat which converts into a bed in a four-person single-sex air-conditioned compartment. Bring your own food – disappointing food on the train.
The essentials
Safety: apart from the state execution of a prominent Saudi figure triggering protests in Tehran earlier this year, there is a reason that we rarely hear of violence and terrorist attacks in Iran compared to much more dangerous Middle Eastern countries like Turkey, Israel and Egypt. I can honestly say that I felt safer and less on-edge in Iran than in some European capitals like London, Paris and Brussels, and petty theft is quite uncommon. Of course, please take into account official government warnings and check that your travel insurance will be valid in Iran.
Best time to go: as you would expect from a country with climatic extremes, spring (March to May) and autumn (September to October) are the best times to visit. We went in mid-May and the weather was gloriously sunny and warm-to-hot, without being oppressive.
Money: take all the cash you may need for the trip…and then some. International cards do not work at Iranian ATMs, so take clean, relatively new US dollars, euros or pounds (not that they are worth much at the moment) to exchange at moneychangers on the street. Be sure to ask your hotel for the going rate before venturing out to change. In May 2016, it was 1 USD = 34,000 rials and 1 EUR = 38-39,000 rials. You can also pay in USD or EUR at most establishments, with change given in rials. Note that most prices are in 'tomans', which is one zero less than the price in rial, e.g. 1 USD = 34,000 rials = 3,400 tomans.
Visas: Australians and New Zealanders are eligible to receive a visa on arrival at the major airports in Iran, including Tehran, Isfahan and Shiraz. You must bring along a copy of your travel insurance which states the dates of coverage as well as clearly indicating it covers travel in Iran. You will be required to pay a visa fee of about €145; most EU nationals pay €75, but as Australia and NZ are allies of the US, that's where the difference comes from. If you have dual citizenship, try to see which passport gives you a cheaper visa fee. You also need to have a confirmed hotel reservation or letter of invitation printed out, and they will call your hotel to make sure it is legitimate. You do not need hotel bookings for your whole trip, just the first night or two. Expect this process at the airport to take 1-2 hours. Most international flights arrive between midnight and 6am, which is highly inconvenient, but just breathe and be patient. As of this year, any traveller eligible for the ESTA visa waiver program for the US that has travelled to Iran in the past five years will need to apply for a tourist visa at their nearest US embassy or consulate when travelling to the US.
Money and costs: Budget Your Trip estimates that in Iran you will spend about the same as what you would in Thailand or Mexico, half of what you would in Greece, or double what you would in India. Tehran is surprisingly pricey, especially for accommodation, but the real gems of Iran are outside the capital, so you shouldn't be spending too much time there anyway. For basic private accommodation for two with breakfast included (always), intercity bus or train transport, mid-range restaurant meals and an attraction or two a day, we spent an average of $60 AUD/NZD per person per day over ten days.
Drinking water: Water is surprisingly perfectly safe to drink from the tap and Iran has the widest network of public drinking fountains in streets, parks, bus stations, etc that I have seen anywhere in the world.
Destination guide: 7 reasons why Iran has been my favourite travel experience to date
was last modified:
March 16th, 2019
by