If there's one thing you learn today, make it this: First Class isn't just for celebrities, CEOs, or others with cash to spend. It's also the salient home of savvy frequent flyers who know how to earn and spend their points well. That's where the ANZ Frequent Flyer Platinum card comes into play.
With 70,000 bonus Qantas Points on offer for eligible new customers, that's more than enough for a ticket in Emirates' First Class. There's no annual fee to pay in the first year, either – so what are you waiting for?
Here's a look at the ANZ Frequent Flyer Platinum card, and its excellent sign-up offer for new customers.
What's the ANZ Frequent Flyer Platinum offer?
The latest ANZ Frequent Flyer Platinum deal is hard to beat.
It starts with no annual fee in the first year. Right off the bat, that's a $295 saving – but that's not all.
You can also collect a cool 70,000 bonus Qantas Points, when you spend a minimum of $2,500 within the first three months of approval. Yes, bonus points on a card with no first-year annual fee!
What's more, we estimate the value of those bonus points to be $1,260.00. How you spend them is up to you.
But here's a little inspiration, with a look at some of the savviest ways to spend those points on travel.
Will 70,000 Qantas Points get me into Business Class? Absolutely!
With 70,000 Qantas Points to spend, you can certainly book yourself into Business Class.
In fact, you could even find yourself flying First Class, if you play your cards right.
With so much choice, we can't highlight every way you might spend your rewards. But these top picks are a good place to start.
Option one: fly First Class from Sydney to Christchurch
If you're new to frequent flyer points, this option ranks among the best for dipping your toes into the world of luxury travel. For just 64,500 Qantas Points, you could secure yourself a spot in First Class aboard an Emirates Airbus A380.
Think private suites, a shower on board, and a cocktail bar to help pass the time. It really is tough to beat a flight in Emirates First Class.
Better yet, Emirates is back with daily flights on this route from 1 July 2022. Getting a First Class ticket using Qantas Points is about as easy as it gets, with great availability across the Tasman on Emirates.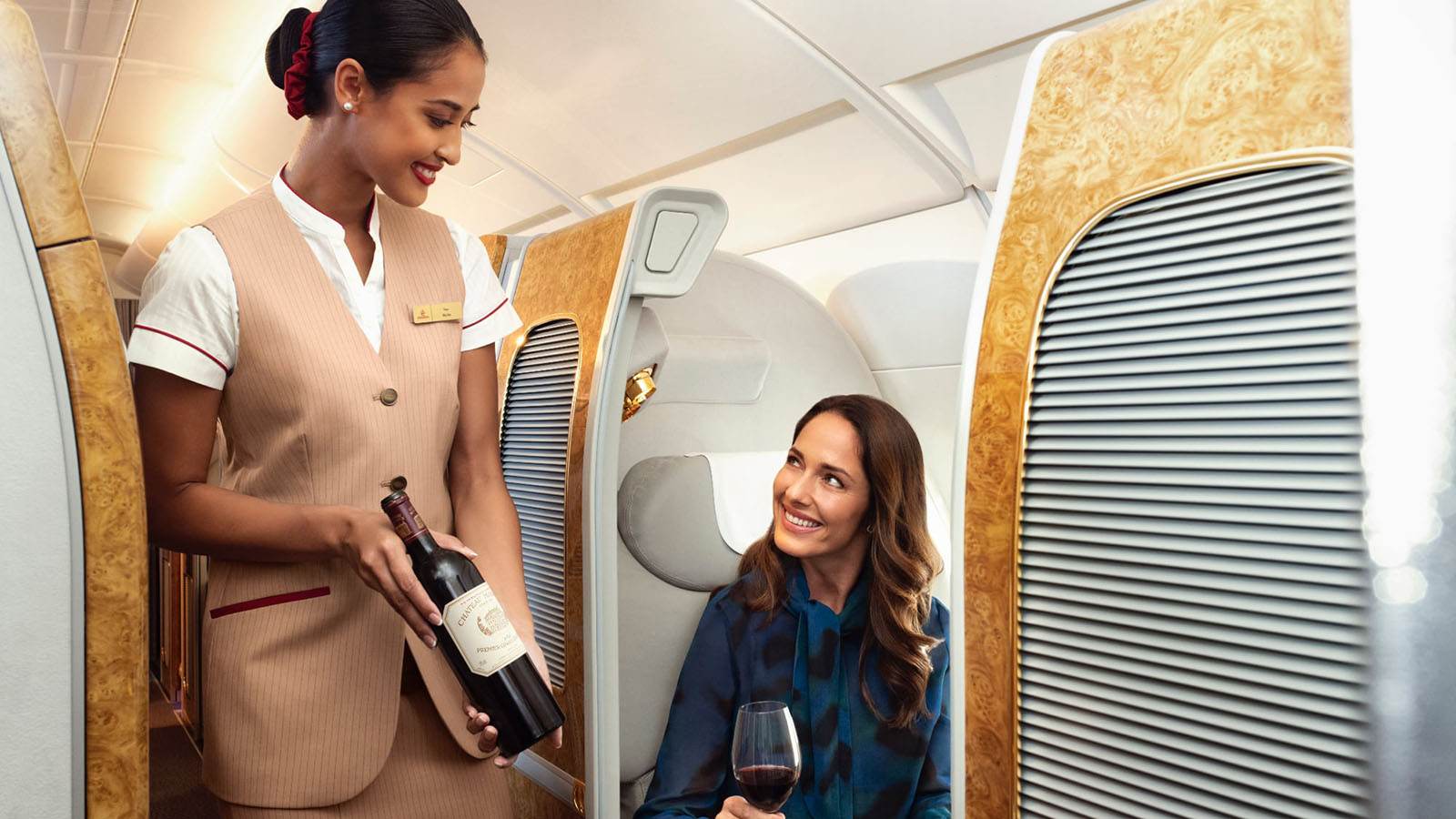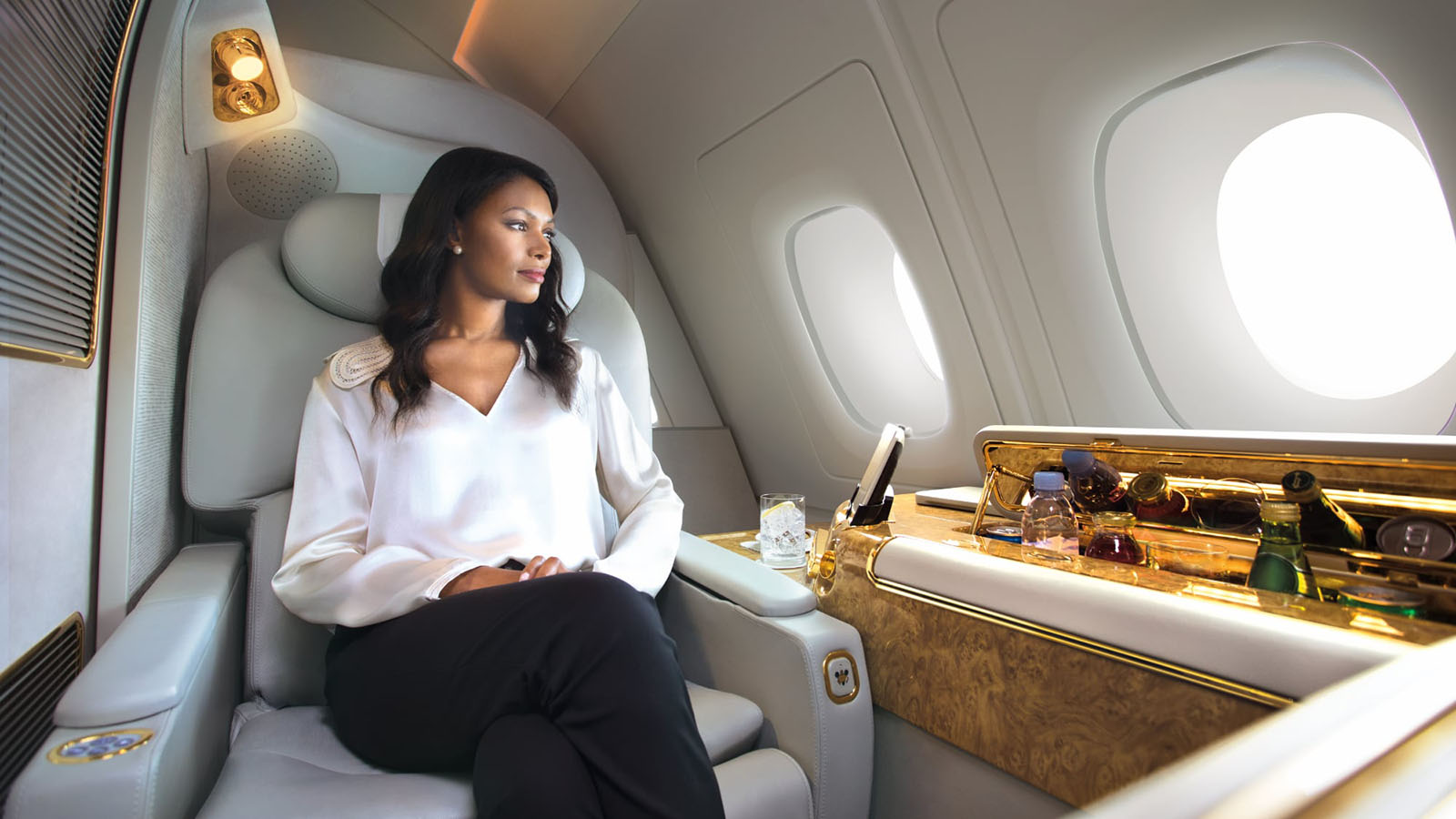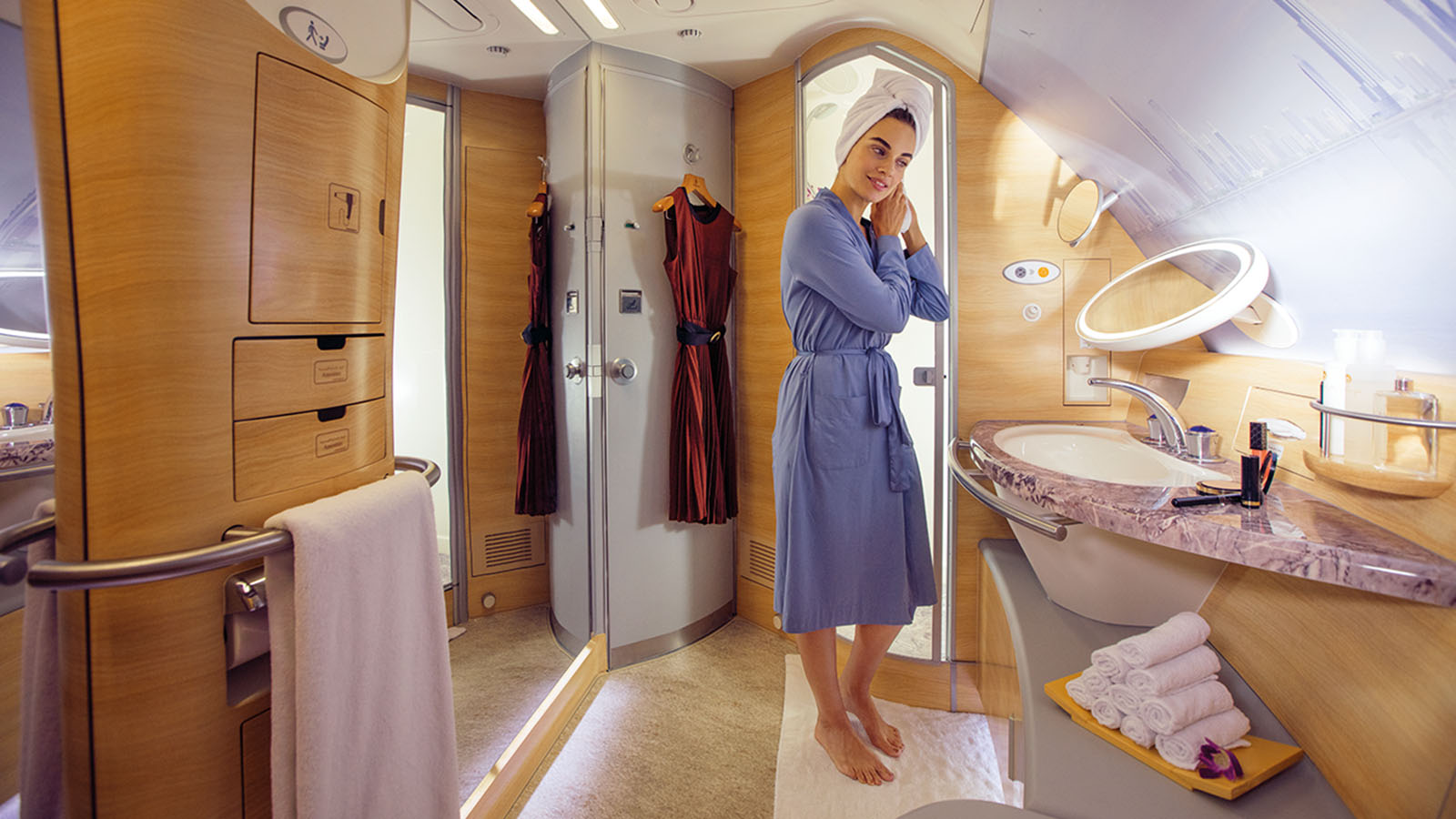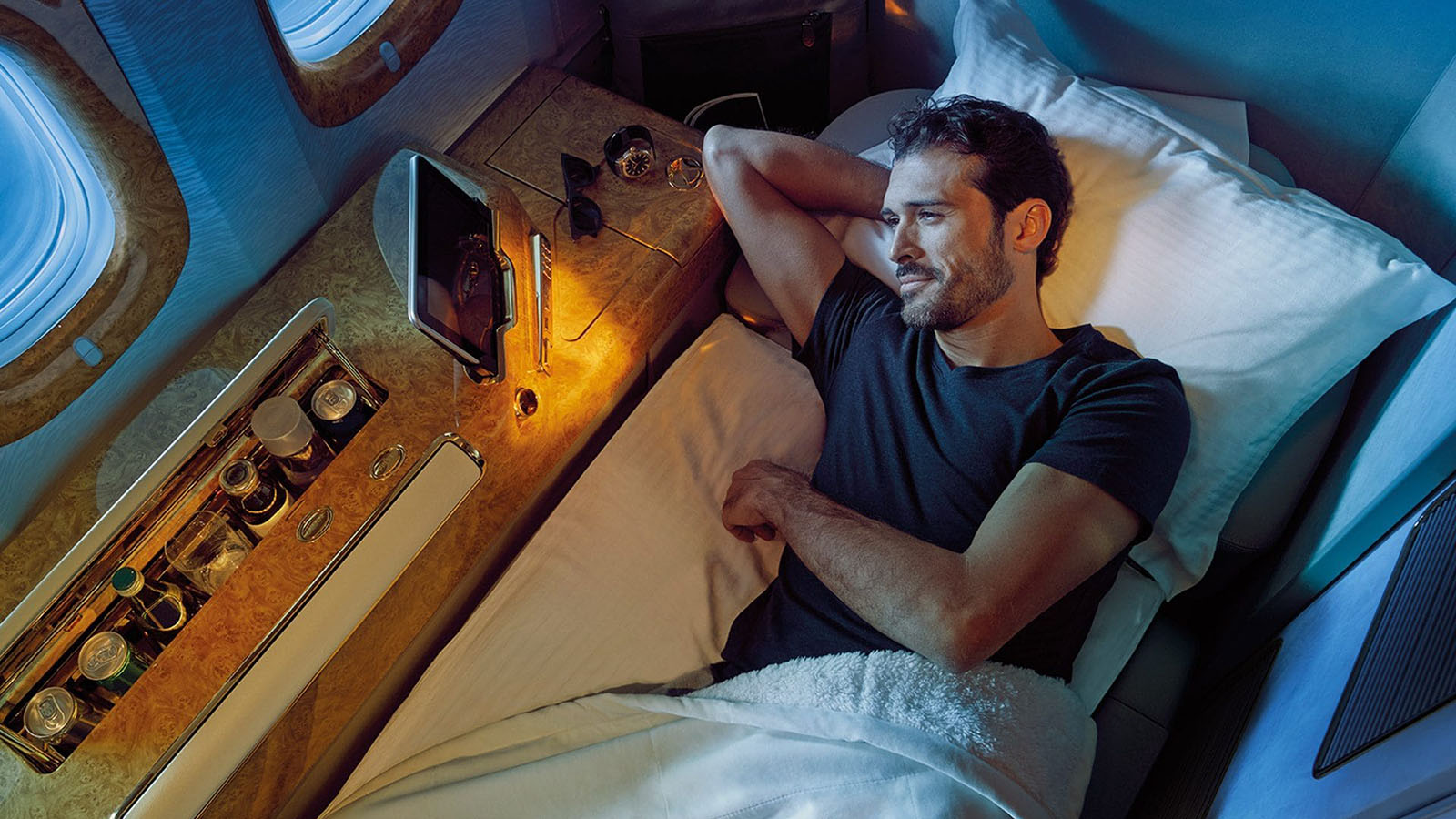 Once your bonus points land in your account (explained in more detail below), here's how to lock-in that suite.
Head to the Qantas website. Enter your journey as 'Sydney to Christchurch', with your preferred travel date. Note, Emirates' trans-Tasman flights resume on 1 July 2022, based on current schedules.
Make sure you're browsing Classic Flight Rewards, which is where you'll find Emirates First Class for 64,500 Qantas Points. Select your Emirates flight, or try alternative dates if you're not seeing Classic Flight Reward availability on an Emirates departure.
Pay for the relevant taxes, fees and charges, and you'll be on your way. Based on travel in July 2022, the amount payable on this specific one-way itinerary is currently $214.
Plan your journey home from New Zealand, remembering that this example is for a one-way flight only. You could save up more points to fly home, or purchase a ticket the 'traditional' way on any airline of your choice.
Option two: fly Business Class to Bali from Sydney or Melbourne
Prefer to use your Qantas Points on a flight further afield? Buckle up and jet off to Bali!
A one-way ticket in Qantas Business can be yours for just 57,000 Qantas Points. That's well within the 70,000 bonus Qantas Points on offer via the ANZ Frequent Flyer Platinum card. In fact, it also leaves you with 13,000 Qantas Points to put towards your next flight.
Also consider that an Economy Class seat between the east coast and Bali requires only 20,300 Qantas Points. Earn just 7,300 Qantas Points beyond your sign-up bonus, and you'd have enough points in your account to fly return. That's Business Class in one direction (57,000 Qantas Points), and Economy Class in the other (20,300 Qantas Points).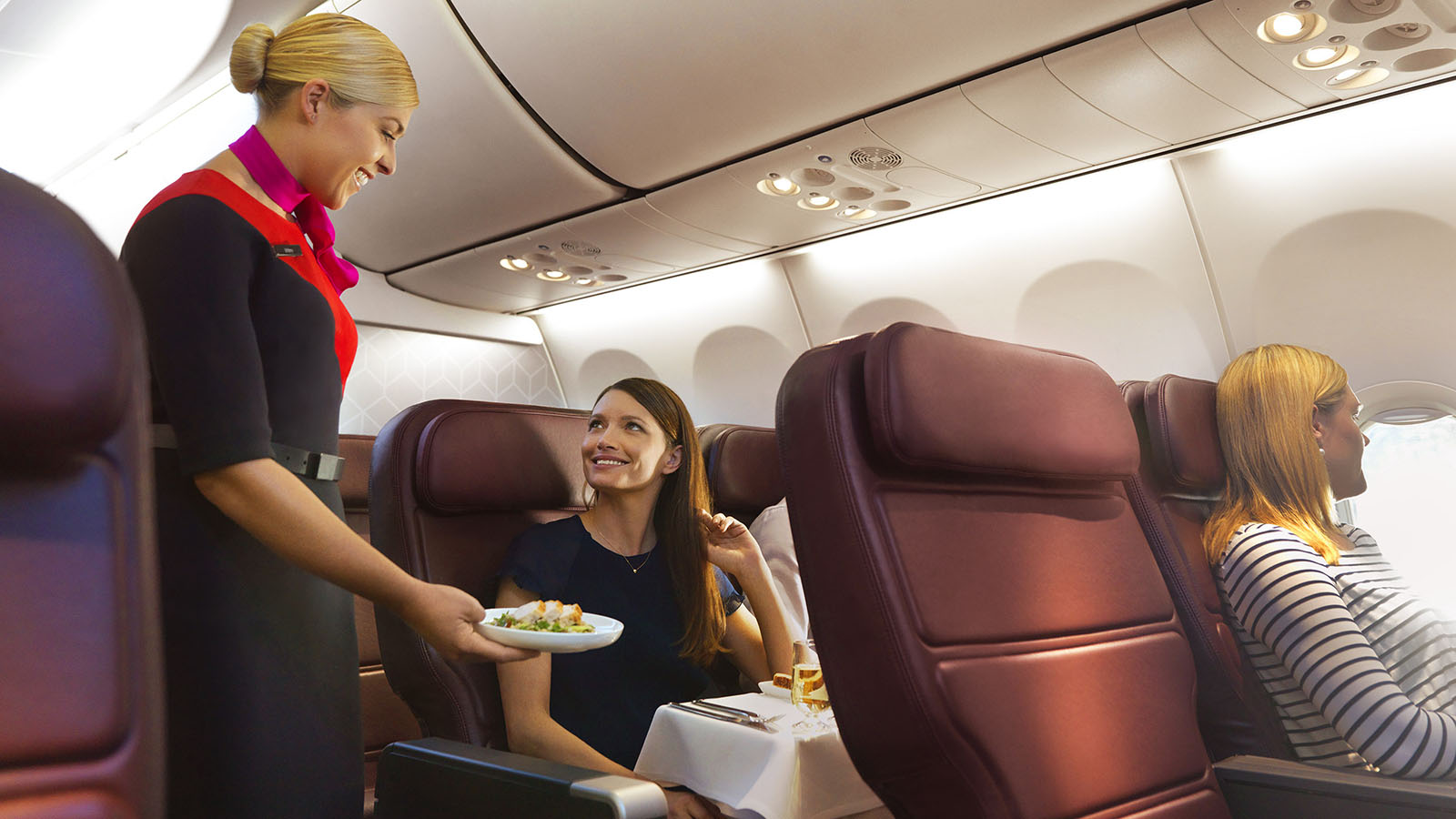 This is how you do it.
Head to the Qantas website, and search for your preferred flight(s) with 'using points' switched on.
As with our previous example, if you can't find any suitable Classic Flight Rewards, consider alternative travel dates.
Have your credit card handy to cover the taxes, fees and charges alongside your booking. Looking primarily at our one-way Business Class example, these charges currently amount to $221. From Melbourne, it's a similar $219. Additional charges will apply if you're booking a return leg as well, using points beyond those earned directly from the sign-up bonus.
Option three: fly Business Class return within Australia
You've probably caught on by now that the bonus points on offer with the ANZ Frequent Flyer Platinum card can get you a single pointy-end flight overseas. But here's an alternative, if you'd rather fly return without needing more points (or to buy a ticket) to get home.
Use your bonus Qantas Points to fly within Australia, and you'll be able to take a return trip on most routes. Except for Australia's longest domestic flights (e.g. Sydney-Perth), the most you'll otherwise part with is 55,200 Qantas Points on a return journey.
Of course, with 70,000 bonus Qantas Points to spend, this trip is well within that budget. Popular routes include Melbourne-Brisbane, Sydney-Adelaide, Brisbane-Adelaide and Perth-Broome, among many others.
There's another great aspect to using your Qantas Points on flights within Australia. Many routes offer multiple flights a day, and Classic Reward availability in Qantas Business is strong – especially if you book in advance. Compare that to some international routes where reward seats can be scarce, and using points within Australia can be a good way to go.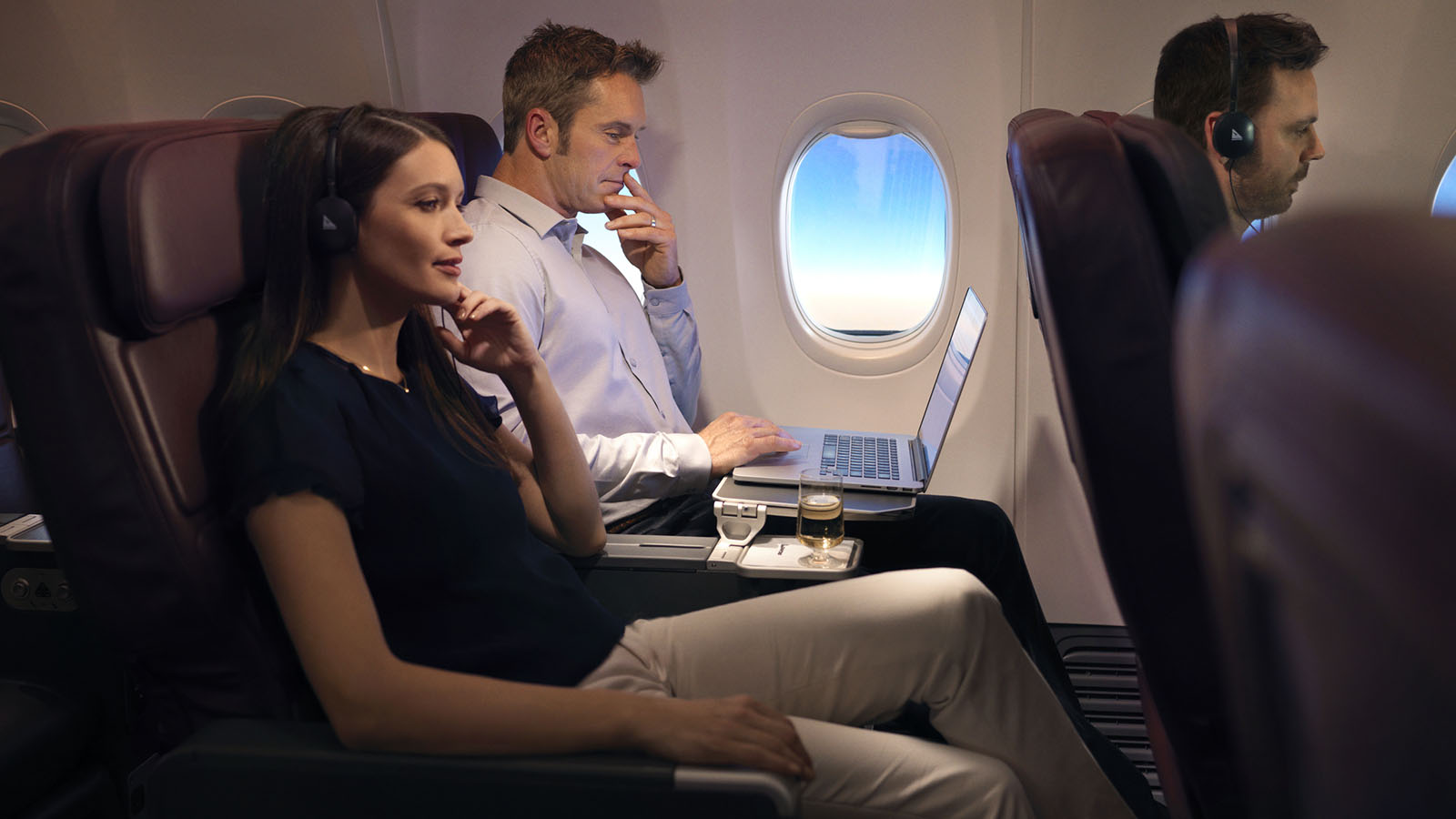 Here's how to book your Qantas domestic flights:
Click through to the Qantas website, and switch on the 'using points' feature.
Search for your preferred route. At Classic Reward rates, you won't require more points than we've listed above, provided your flight is 1,200 miles or less in one-way distance. In fact, short hops like Sydney-Melbourne require fewer points, saving some of those rewards for a future adventure.
Review the available flights, and as always, if there isn't a suitable flight available, try booking on a different date.
Make a payment to cover the typical taxes, fees and charges on the ticket. The exact pricing of these varies across different domestic routes, but figures in the region of $40 per one-way flight are common.
There are other benefits of the ANZ Frequent Flyer Platinum card too!
Currently, $0 first-year annual fee for new cardholders ($295 p.a. thereafter, ongoing).
Earn up to 1.75 Qantas Points per $1 on eligible purchases (such as when booking Qantas flights).
Your Qantas Points will never expire, because the rewards you earn are credited to your Qantas Frequent Flyer account every month. This keeps your entire balance of Qantas Points from ever disappearing, provided you regularly spend on your ANZ card.
Complimentary travel cover, including Interstate Flight Inconvenience Insurance and International Travel Insurance.
Use your card with Apple Pay, Google Pay, Samsung Pay, Fitbit Pay and Garmin Pay.
You can read more about the perks and features of this Card in our ANZ Frequent Flyer Platinum card guide.
Anything I need to be aware of before I apply?
As always, there are a few things to keep in mind.
The card has an ongoing annual fee of $295. But for eligible new customers, that's reduced to $0 in the first year – a $295 saving.
Speaking of eligible customers, a minimum spending requirement applies for both that annual fee waiver and your bonus Qantas Points. You just need to spend $2,500 on eligible purchases within the first three months of approval to qualify on both fronts.
That averages out to approximately $834 per month in charges. Many people can easily surpass this by using the card to pay for everyday expenses they'd otherwise incur.
Finally, this offer isn't available to those who currently hold an ANZ Frequent Flyer credit card of any tier – Black, Platinum, Gold or Classic. It's also not available to those who've opened or closed one of the same cards in the last 12 months.
Ready to apply? What to do next
If you're ready to get flying in Emirates First Class – or on another flight with a serve of bonus points – just follow these simple steps:
Apply for the latest offer through the "FIND OUT MORE & APPLY" button.
Be approved for the ANZ Frequent Flyer Platinum card and wait for it to arrive.
Ensure you meet the minimum spend and eligibility criteria for this offer.
Watch your Qantas Points balance increase by 70,000 points after meeting the spending criteria. ANZ typically awards bonus points at the same time as those from regular statement purchases. This means yours should arrive within 1-2 months of meeting that eligible spend.
Plan and book your adventure!
The ANZ Frequent Flyer Platinum card: Summing up
With no annual fee in the first year for eligible new customers, the ANZ Frequent Flyer Platinum card sells itself. Adding 70,000 bonus Qantas Points on top ensures you come out ahead on value – particularly in the first year.
Alongside those bonus Qantas Points, you can also earn Qantas Points on everyday purchases. The number of points you'll fetch varies based on where you're transacting, and how much you've charged to the card within the same statement period. As a guide, you could earn between 0.5 and 1.75 Qantas Points per $1 spent.
So what are you waiting for? Get your hands on the ANZ Frequent Flyer Platinum card and start earning points today! Click here to apply.
Disclaimers
ANZ would also like us to include the following disclaimer.

Qantas Points and bonus Qantas Points accrue in accordance with and subject to the ANZ Frequent Flyer Reward Terms and Conditions booklet (please call 13 13 14 for a copy). Purchases which are not eligible to earn Points are described in the ANZ Frequent Flyer Reward Terms and Conditions booklet, e.g. fees, cash, cash equivalent transactions, balance transfers and transactions for gambling or gaming purposes will not earn Points. Account Holder must be a member of the Qantas Frequent Flyer program to earn and redeem Qantas Points. A joining fee may apply. Membership of the Qantas Frequent Flyer program is subject to the Terms and Conditions of the Qantas Frequent Flyer program. Earn rates and earn rate bands are subject to change.

New card. T&Cs, eligibility criteria, fees and charges apply (including annual fee, currently $0 for the first year, $295 thereafter).
Point Hacks Australia Pty Ltd. provides general information only. You should assess whether the information is appropriate for you having regard to your objectives, financial situation and needs and consider obtaining independent professional advice before making an investment decision. If information relates to a specific financial product you should obtain a copy of the PDS for that product and consider that statement before making a decision on whether to acquire the product.
Point Hacks may receive a commission from the card issuer for each applicant for this card.
How a $0 credit card can get you flying Emirates First Class
was last modified:
June 7th, 2022
by