A big factor in people applying for credit cards is to earn large sign-up bonuses, like the 100,000 points currently on offer for the American Express Explorer and Westpac Altitude Black.
In order to earn the bonus points, you usually have to meet a minimum spend requirement, most commonly running between $1,500 and $5,000 in eligible purchases within the first three months of opening the card.
But how do you know if you have met that threshold? And how important is it to get that right?
Ad – Scroll down to continue reading.Minimum spend, terms & conditions apply.
My (almost) mistake
I applied for the tenth credit card in my wallet back in May and was required to spend $1,500 in the first three months of opening it in order to earn 70,000 bonus sign-up points. After that, I planned to re-direct my spending back to my usual better-earning credit cards.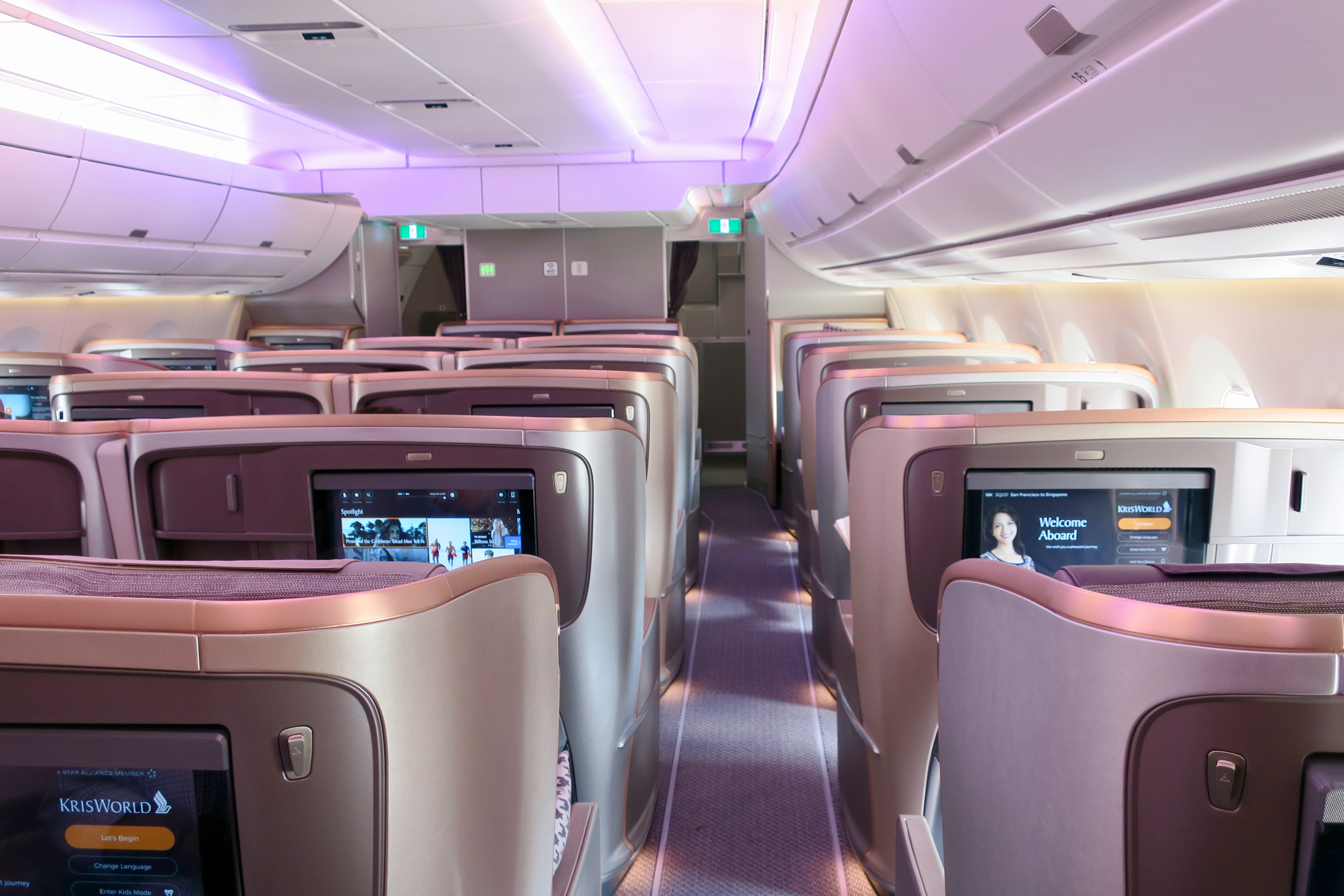 I planned to use some of the 70,000 points for a redemption in Singapore Airlines' A350 Business Class
I quickly racked up what I thought was $1,500 in expenses within the first month but the bonus points didn't post.
I waited until the second month, and they hadn't posted. Weird.
I forgot about this until two days before the end of the third month and thought, 'I'll go back into my bank's portal and add up my spending.' As far as I could see, I had spent over $1,500 but I still hadn't received my sign-up bonus.
So, crucially, I decided to send the bank a message through its secure online portal to confirm things from their side. Low and behold, they said I had received a $30 partial refund on a product I'd bought back in May and so I had only spent $1,470 on the card! I must have missed that in my calculations.
With only 48 hours to make a purchase to push me over the threshold, I quickly bought an Amazon gift card with the credit card and within a week I had the 70,000 bonus points safely in my account. Phew!
Summing up
Correctly calculating your eligible purchases to meet a minimum spend requirement in order to trigger a sign-up bonus is crucial.
If you are close to the threshold, it may be worth your time to give your credit card provider a call or send them a message to confirm the numbers on their end.
It is also worth remembering that card annual fees and often BPAY, ATO and/or utility payments do not count towards meeting a minimum spend requirement, so it is worth checking your individual card's terms and conditions.
Learn from my (almost) mistake: remember to confirm you have met the minimum spend requirement on a new card
was last modified:
March 15th, 2019
by