Asia miles is one of our favourite points currencies here in Australia due to their easy accessibility through a number of bank rewards programs and cheaper redemption pricing than Qantas Frequent Flyer for travel on oneworld airlines.
Last month, the program announced changes coming into effect from 22 June, which have affected both Cathay Pacific and partner flights as well as round-the-world redemptions.
In this guide, I analyse the changes and how they affect you.
Sweet spot to Europe/North America on Cathay Pacific
One-way Business Class redemptions from Australia to the furthest destinations in Cathay Pacific's network—meaning all of North America and Western Europe—have dropped from 110,000 to 85,000 Asia miles.
That means you can now fly in a lie-flat Business Class bed all the way from Australia to destinations like London, Barcelona and New York for 23% less than before.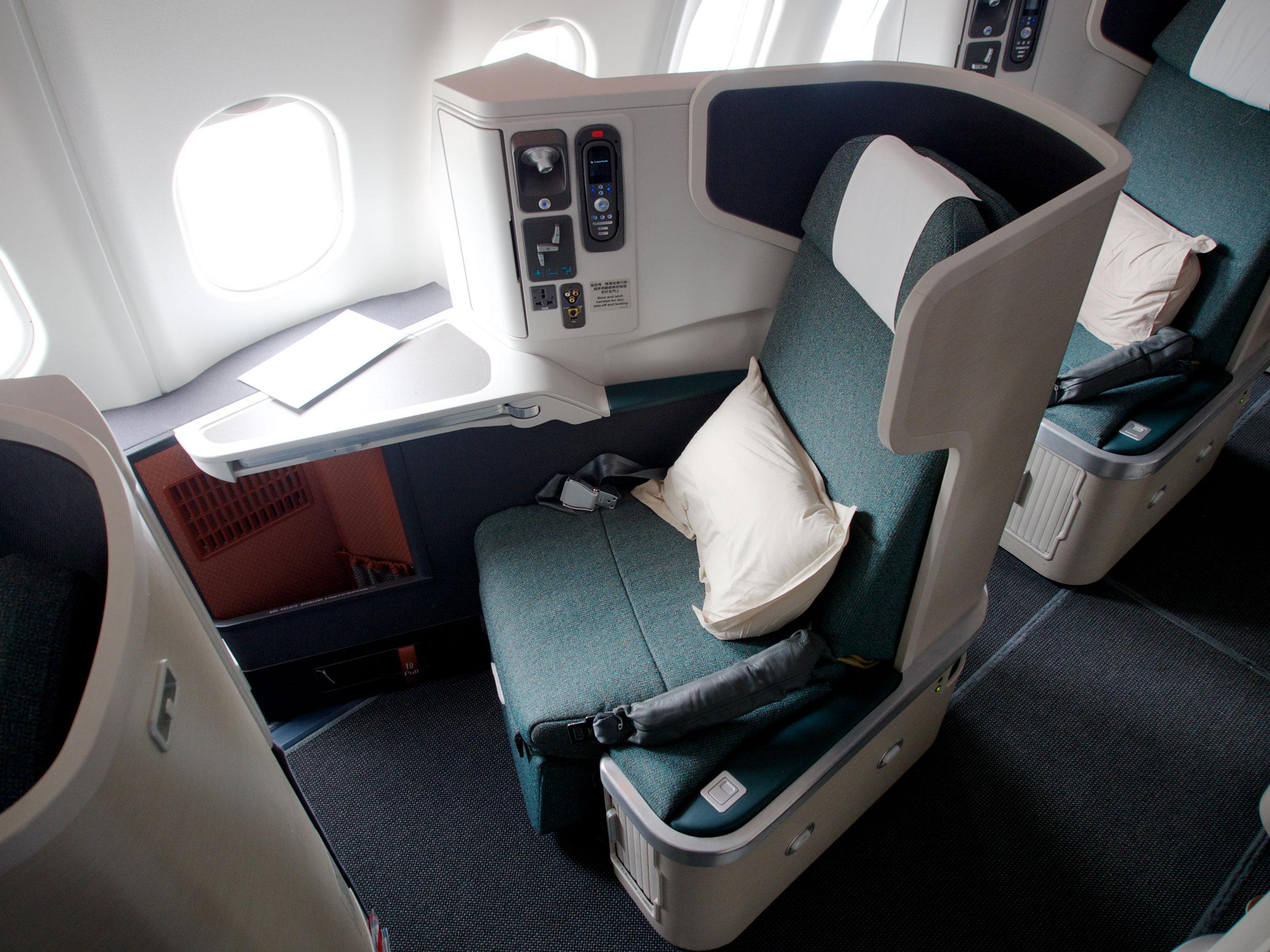 Partner pricing released—kind of
Cathay said they would release pricing for travel on their partner airlines like Qantas and other oneworld partners on 22 June but instead of publishing an award chart, they have introduced a (somewhat clunky) online pricing calculator. At first glance, it has limited city pairs, so if you want to go straight to searching by date and amplify the routes you can search, here is the new search engine.
Most Business and First Class awards on partner airlines have gone up in price, while Economy awards have stayed the same or decreased in price—this is what I expected.
Increasing in price
As for specific examples applicable to Australia-based travellers, a First Class seat on Qantas between Sydney and Dallas/Fort Worth has increased from 130,000 to 135,000 miles.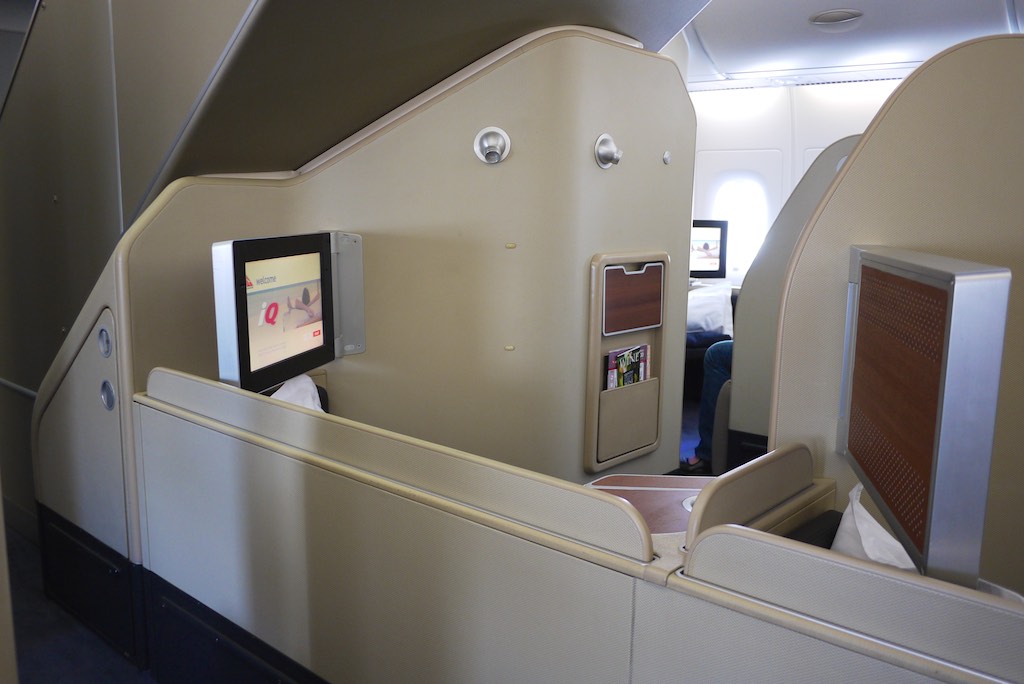 Flying Qantas Business Class between Sydney/Brisbane and Los Angeles has increased from 70,000 to 75,000 miles, whilst flying from Melbourne has increased from 85,000 to 90,000 miles.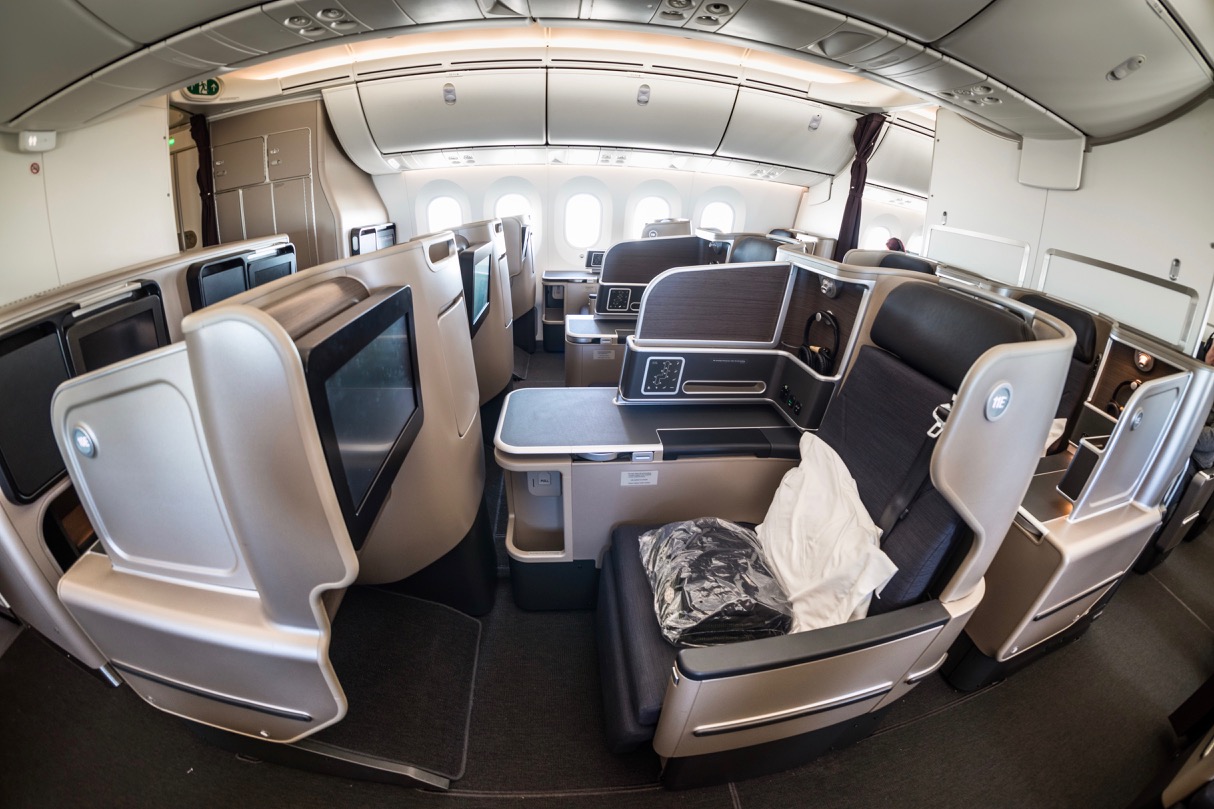 If you want to fly Japan Airlines between Sydney and Tokyo, you'll now pay 50,000 miles (increased to 61,000 in late September 2019) instead of 45,000 before; flying from Melbourne stays the same at 70,000 miles.
Finally, flying American Airlines or British Airways Business Class between London and New York will now set you back 50,000 miles (also increased to 61,000 in late September 2019) instead of 5,000 less before.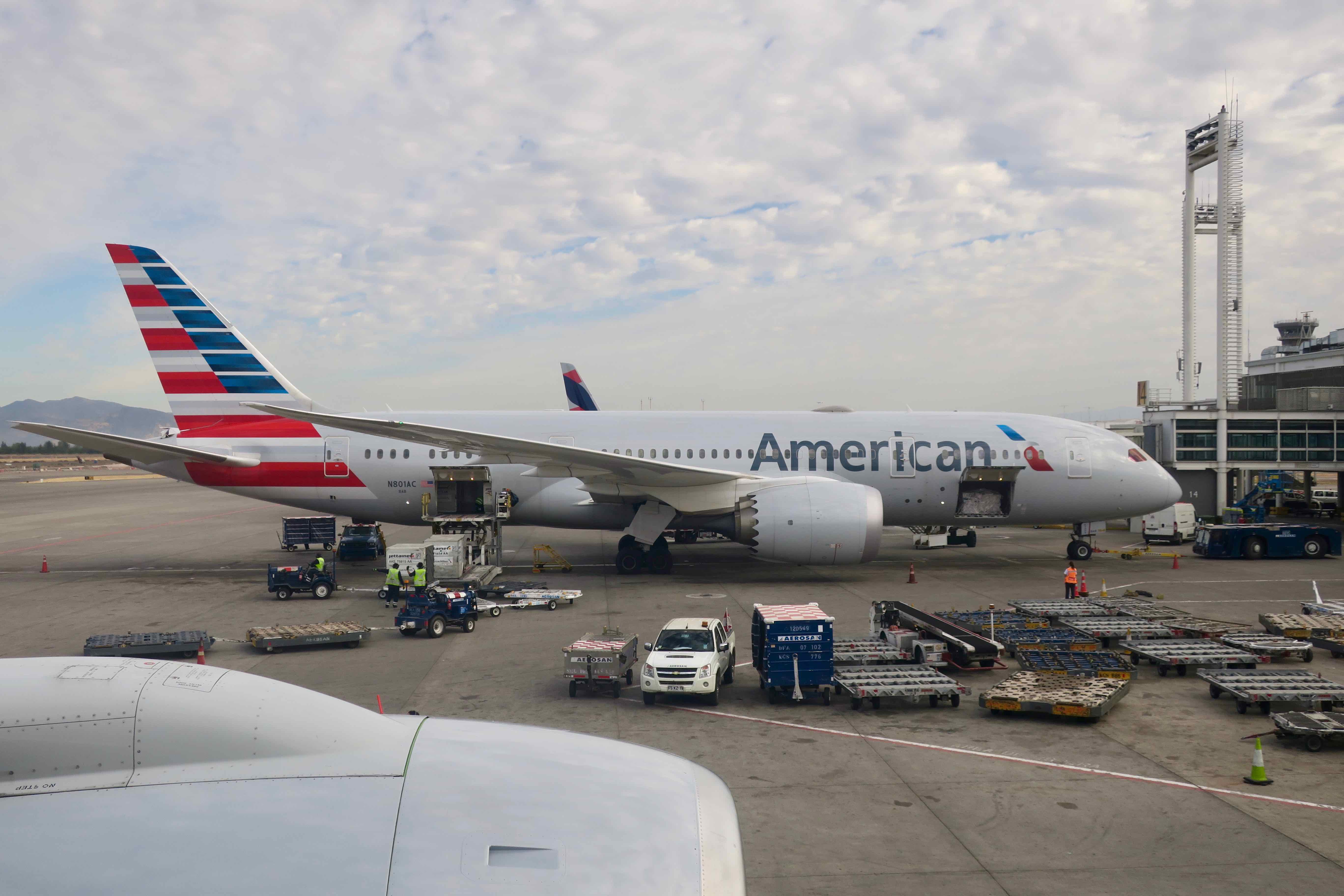 Decreasing in price: three partner sweet spots
Before, for ultra-long-haul trips of over 10,000+ miles, you would pay 110,000 Asia miles—now that tops out at 90,000 miles for partners (5,000 more than flying on Cathay Pacific).
That means you could fly Qatar Airways Business Class from Sydney/Melbourne/Adelaide to anywhere in Europe/North America and the most you'll pay is 90,000 miles.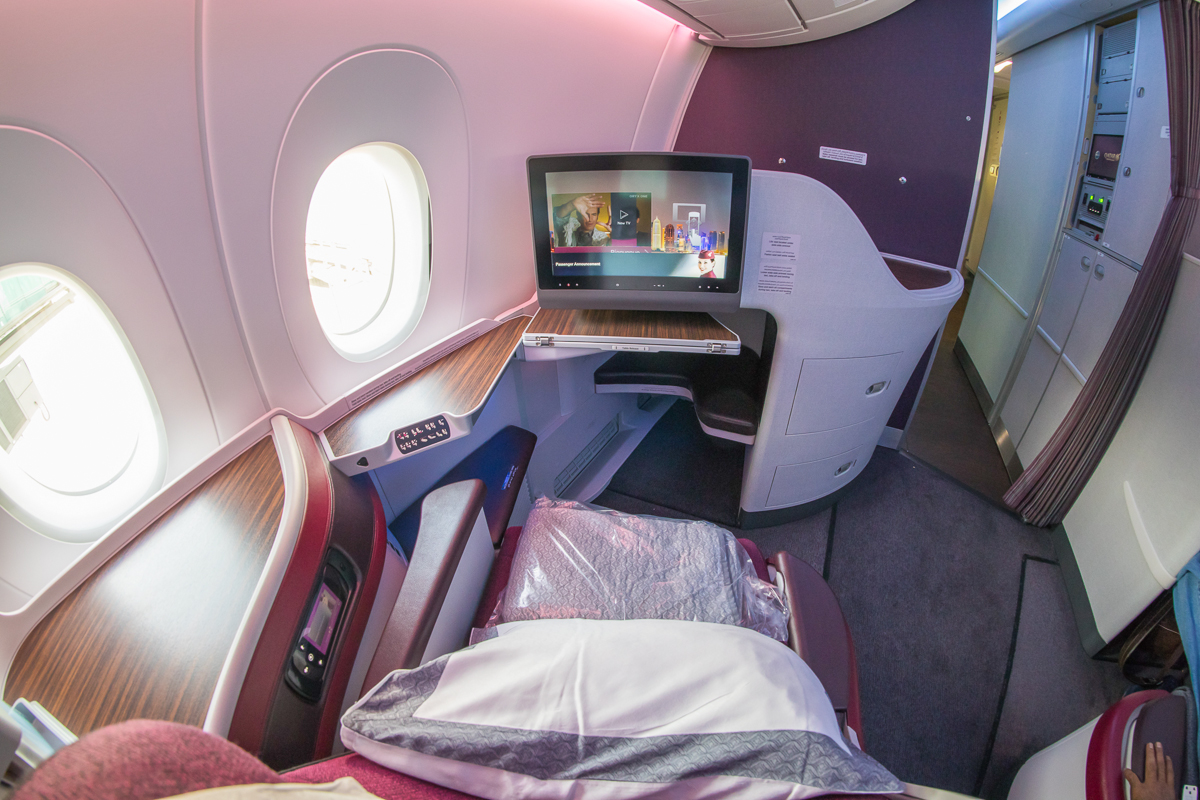 There is a sliver of an award band that will now get you substantial savings—for trips of 2,501-2,750 miles in length, you'll now pay only 30,000 Asia miles one-way in Business Class instead of 45,000 before. That could get you from Perth to Kuala Lumpur with Malaysia Airlines or Melbourne to Bali with Qantas.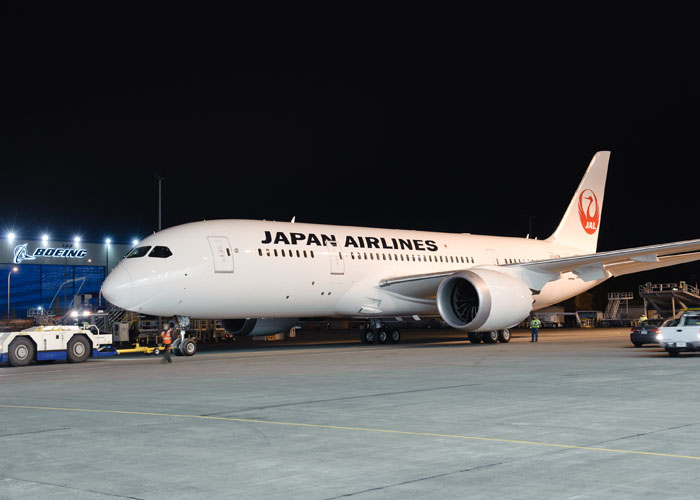 Finally, a little closer to home, flights of 601-750 miles in length, such as Sydney – Adelaide and Sydney – Hobart will now set you back 20,000 miles in Business Class instead of 25,000 miles before.
Ad – Scroll down to continue reading.Minimum spend, terms & conditions apply.
Why are these changes important?
Because Cathay still offers cheaper redemption rates than Qantas Frequent Flyer for travel on Cathay Pacific, Qantas and other oneworld airlines
Because Cathay is a transfer partner of many credit card programs in Australia, including American Express Membership Rewards, Altitude Rewards, ANZ Rewards and NAB Rewards, as well as Starwood Preferred Guest/Marriott Rewards
Redeeming miles
Cathay has consolidated its award chart for flights on Cathay Pacific and Cathay Dragon—you can find the new award chart here.
Below I've crunched the numbers on how premium cabin redemptions are changing on popular routes for travellers in Australia (I have omitted thousands (,000) to make it easier to read):
| Between Hong Kong and | Cabin | Old pricing (one-way/roundtrip) | New pricing (one-way/roundtrip) | Change (%) |
| --- | --- | --- | --- | --- |
| Australia | Premium Economy | 30/54 | 30/60 | 0/+11 |
| | Business | 45/80 | 45/90 | 0/+13 |
| North Asia (Tokyo/Seoul/Beijing) | Business | 30/50 | 25/50 | -17/0 |
| | First | 40/70 | 40/80 | 0/+14 |
| Europe | Business | 70/120 | 65/130 | -7/+8 |
| | First | 105/180 | 100/200 | -5/+11 |
| US West Coast | Business | 70/120 | 70/140 | 0/+17 |
| | First | 105/180 | 110/220 | +5/+22 |
| US East Coast & Toronto | Business | 85/145 | 85/170 | 0/+17 |
| | First | 130/220 | 125/250 | -4/+14 |
| New York JFK - Vancouver | Business | 30/50 | 25/50 | -17/0 |
| | First | 40/70 | 40/80 | 0/+14 |
You'll see that one-way Business and First Class redemptions for the medium- and long-haul routes listed in the table above have actually decreased by an average of 4%, whilst roundtrip redemptions have increased by 12%.
The good
Those using miles for Economy Class travel will pay the same as before or less—but you'll usually get the most value from your points if you use them for Business and First Class flights.
Cathay says that the number of available award seats will increase by 20% but that is hard to measure and hold them to.
The bad
Roundtrip tickets are now priced as two one-ways, like in most frequent flyer programs—this ends the sweet spot for return tickets.
One-way redemptions are not changing much. You'll see that a one-way Business Class flight from Australia to Hong Kong has stayed the same at 45,000 miles, whereas, a roundtrip has increased from 80,000 to 90,000 miles.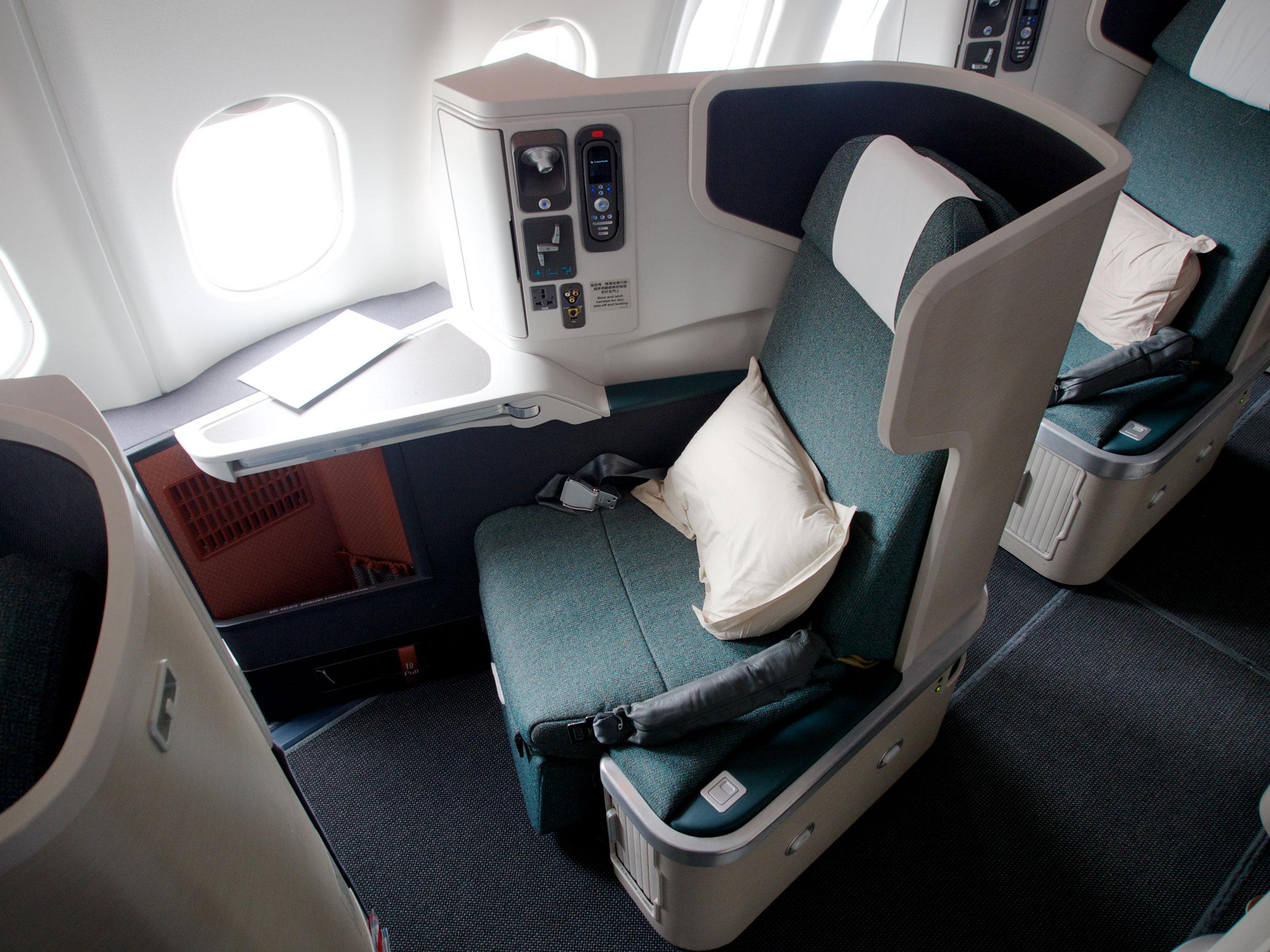 Upgrade pricing has also changed and there will be no more upgrades on British Airways or American Airlines with Cathay.
A round-the-world ticket for over 35,000 miles of flights in Business Class using the oneworld Multi-Carrier Award Chart has increased 9% from 220,000 to 240,000 Asia miles; a shorter trip of 25,001-35,000 miles has increased 10% from 190,000 to 210,000 Asia miles.
Instead of the current three fixed-price tiers—Standard and Priority Awards Tiers 1 and 2—there will still be the first two—Standard (saver) and renamed Choice (full price)—but Tailored Awards has been added on, with the ability to use your points for a revenue ticket—this represents poor value.
Also, currently, regardless of the type of award, Cathay's award calendar opens up at 360 days before departure. Under these changes, access to redemption seats has become segmented—those willing to pay more for a Choice or Tailored Award are now able to book 360 days before departure, whereas Standard Awards have to wait a week later at 353 days. This is important as premium seats on popular routes (think: First Class from New York to Hong Kong) are snapped up quickly.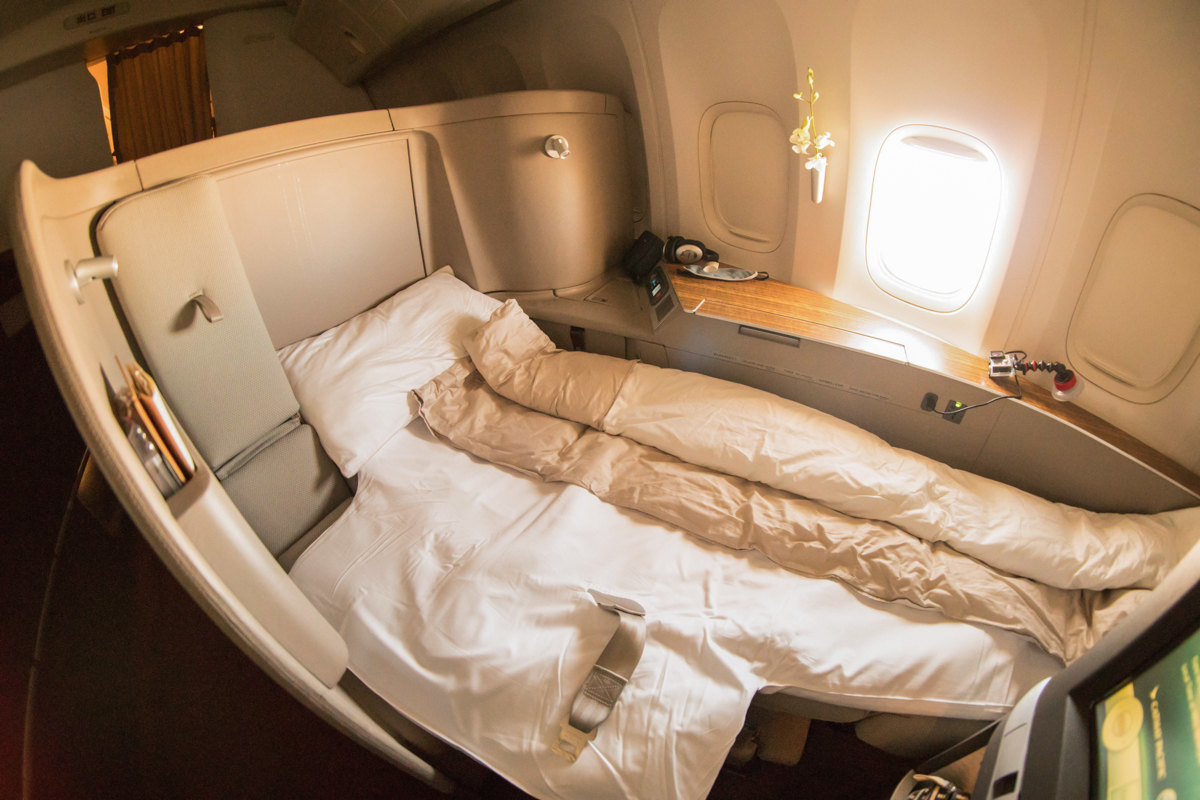 Earning miles
Cathay Pacific flights now earn miles by distance band rather than exact distance.
For example, a discounted Economy Class ticket in S fare class from Melbourne to Hong Kong one-way used to earn 1,152 Asia miles—that has doubled to 2,300.
A discounted Economy Class ticket from Brisbane to Paris return in N fare class has more than doubled from 5,136 to 11,200.
And a discounted Business Class ticket from Perth to San Francisco return in D fare class has increased slightly from 26,658 to 28,120.
They are only three random examples. From the commentary on other blogs, it looks like most earn rates have gone up except for some Business Class flights.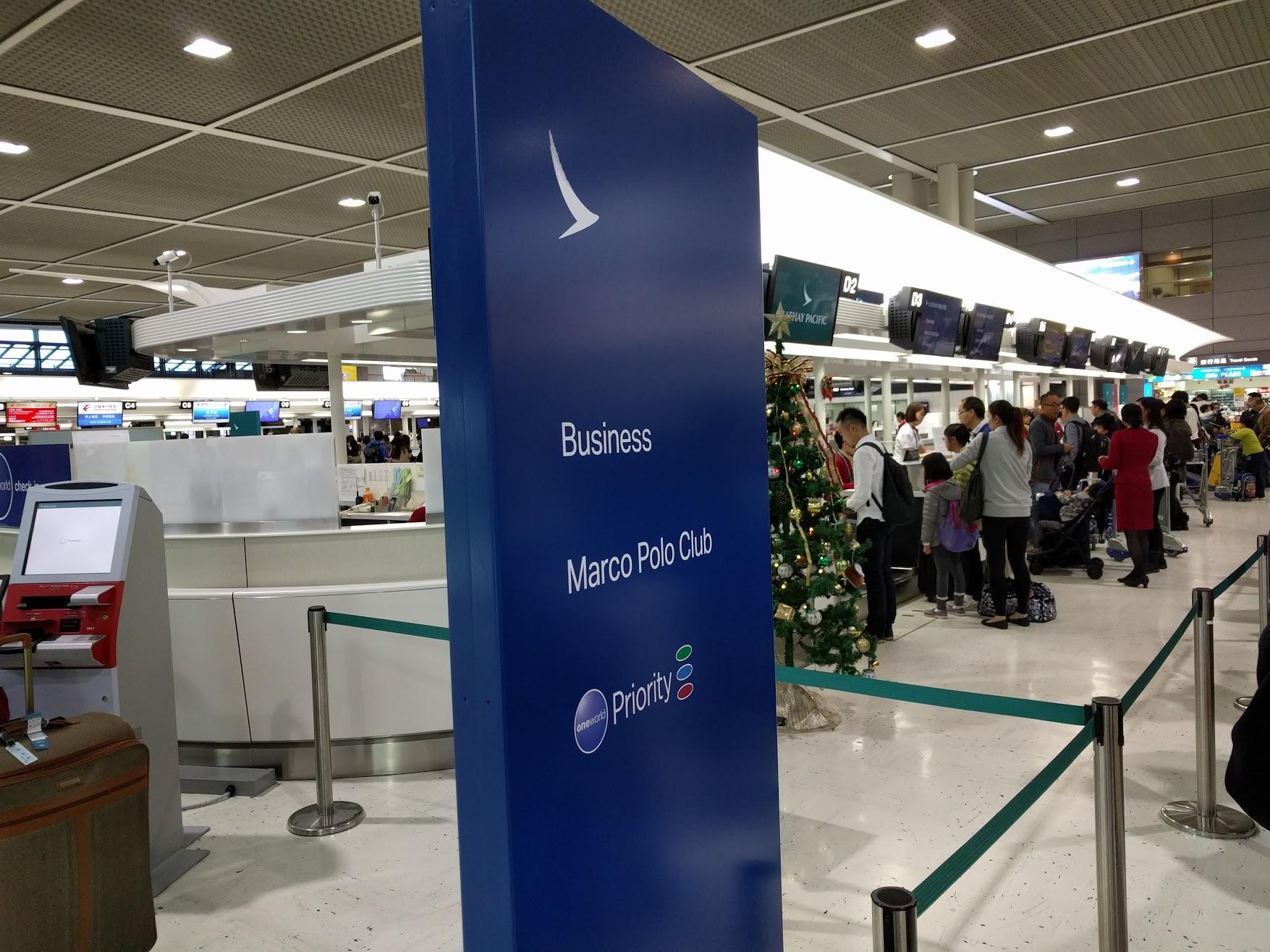 A piece of great news is that if you ticketed your flight before June 22, even for travel afterwards, you'll earn miles at whichever is the highest rate, pre- or post-changes.
There are no changes to earn rates on partner airlines.
Summing up
Overall, Cathay has devalued its award charts.
There is no ignoring the fact that roundtrip pricing has increased significantly, which is a shame given that Cathay has historically been generous in allowing return flights to be priced at a discount to two one-ways.
However, one-way redemptions on Cathay Pacific have stayed more or less the same and there is a new sweet spot for cheaper redemptions for long-haul Business Class flights from Australia to Europe and North America. Most travellers will now earn more miles for their flights, except for some Business Class travellers but I imagine most Point Hacks readers are purchasing Economy Class tickets with cash to earn miles and redeeming them for premium cabin tickets anyway.
Partner redemptions in Business and First Class are up across most of the board, except for ultra-long-haul flights and a couple of other (small) exceptions.
Finally, round-the-world Business Class ticket using Asia miles has increased by ~10% at its two highest tiers, which is definitely a shame.
What is your take on the changes to the Cathay program? How do you think they will affect your travel plans?
Four sweet spots in the new Cathay award chart
was last modified:
April 17th, 2023
by