With thanks to Point Hacks Community member rock86 for posting this deal, you can earn big Qantas Points with a Samsung smartphone purchase this month.
If you are a small business owner, you may be able to earn even more points.
Presumably, this is an attempt to encourage consumers to upgrade to Samsung's latest smartphone before the impending release of the next iPhone model next month.
Offer details
Covers both plans and outright purchases of new Samsung Galaxy S8 or S8+ models
Must be from an Australian in-store or online retailer (excludes auction sites like eBay)
You must claim bonus points within one month of purchase through this link, i.e. the bonus points do not post automatically
Here is the offer page and full terms and conditions.
(Potentially) stack for more bonus points if you are a small business owner
Technically, you should be able to also claim 3 Qantas Points for every $ spent on any Samsung purchase if you are a Qantas Business Rewards member.
I am not 100% sure about if you can stack these two promotions together, so my advice would be to claim the 20,000 points within the required one-month period, wait for them to post, and then try to claim the extra bonus points within six months of purchase.
If you purchase the Galaxy S8 for $1,199 RRP, you can potentially earn an extra 3,597 Qantas Points; the Galaxy S8+ retails for $1,349, possibly earning you 4,047 more points.
To put that in perspective, you can enjoy Cathay Pacific First Class from as little as 26,000 Qantas Points.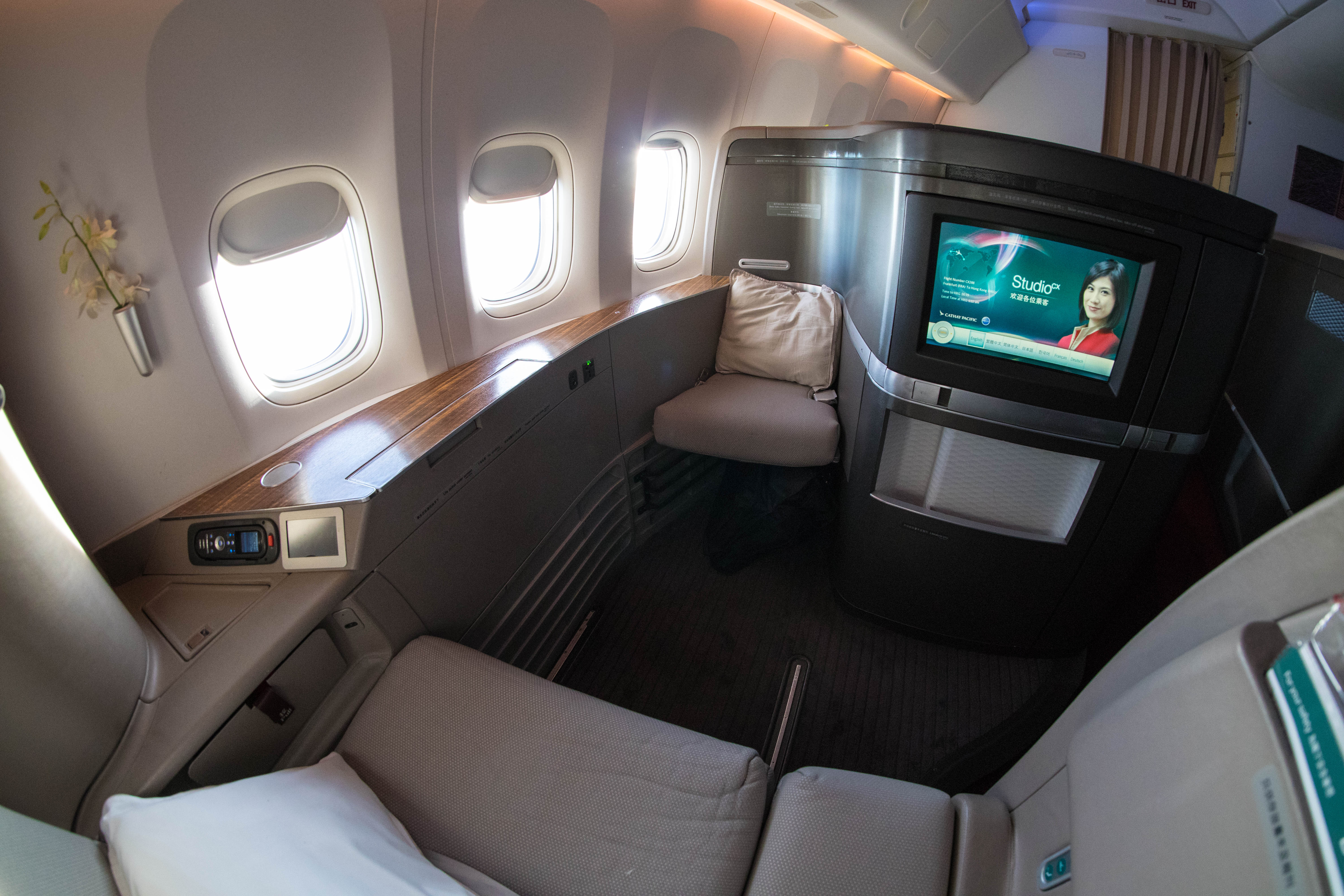 Cathay Pacific First Class
Offer history
April to June 2017: Double points on partner transactions, up to 5,000 points per month (there are reports of this promotion not being honoured by Qantas)
April 2017: Double points on all Qantas-coded and -operated flights and QF-coded Emirates flights to NZ
January 2017: Double points on all Qantas-coded and -operated flights
July 2016: Triple points on Qantas Economy flights and Emirates codeshare flights to the UK
Earn 20,000 bonus Qantas Points with a Samsung Galaxy S8 or S8+ purchase this month
was last modified:
August 11th, 2017
by