Earlier in 2016, Agoda launched a new points-earning facet to their hotel booking platform – PointsMax – with a range of frequent flyer program partners to boost your points earn, including Velocity, KrisFlyer and Asia Miles.
We road-tested PointsMax with a booking I had in mind for the Shangri-La Dubai to see how it stacks up.

Disclosure: Agoda offered to refund a portion of our stay to help us roadtest PointsMax.
Selecting a Hotel in Dubai
When making this booking I wanted to maximise the total value of the experience. For me this means a fair price, points where I can get them, and a confident checkout experience.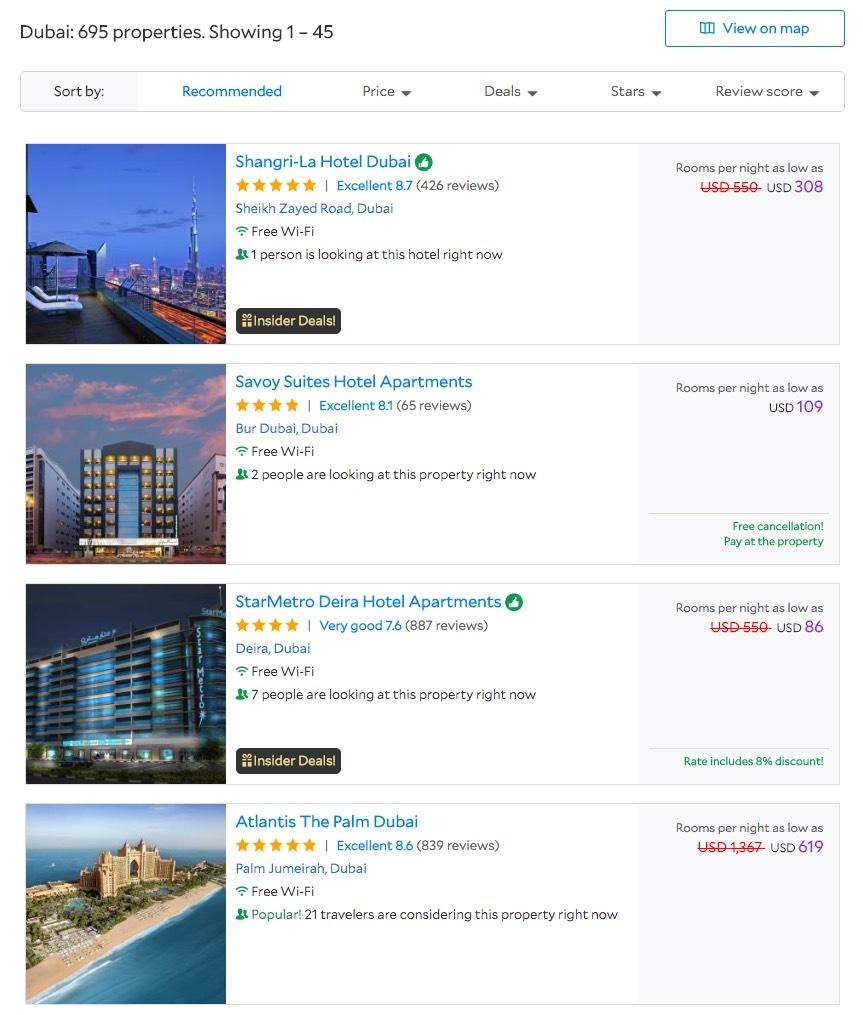 We decided on the Shangri-la as I'm an Amex Platinum Charge card cardholder, and the card offers their mid-tier Jade Status as a benefit.
That means 11am check-in, breakfast and the shot at a room upgrade. Unlike other hotel loyalty programs, they seem to offer these benefits even when you book through an online travel agent such as Agoda – the hotel was more than happy to add the booking to my Shangri-La profile and confirm eligibility.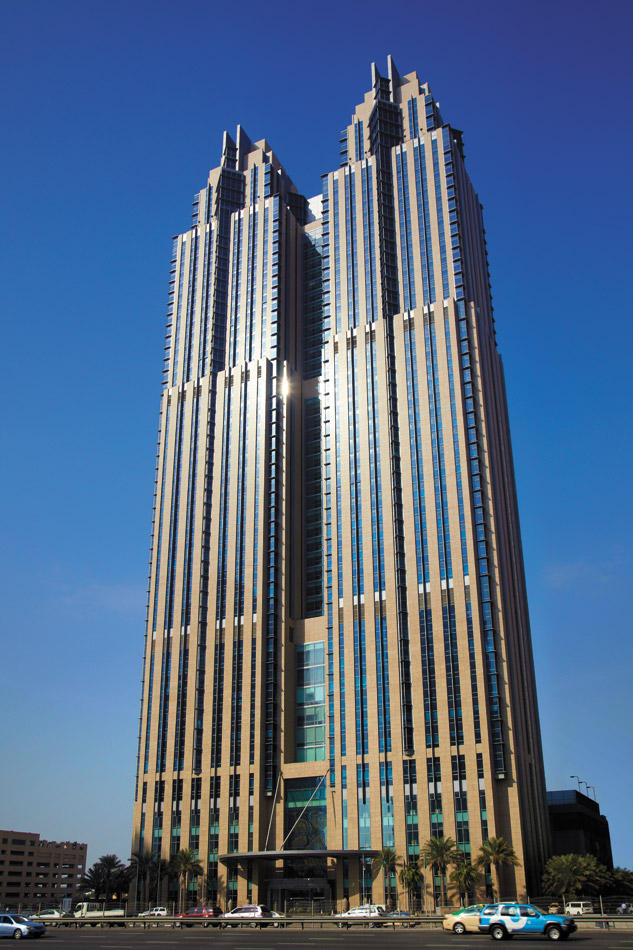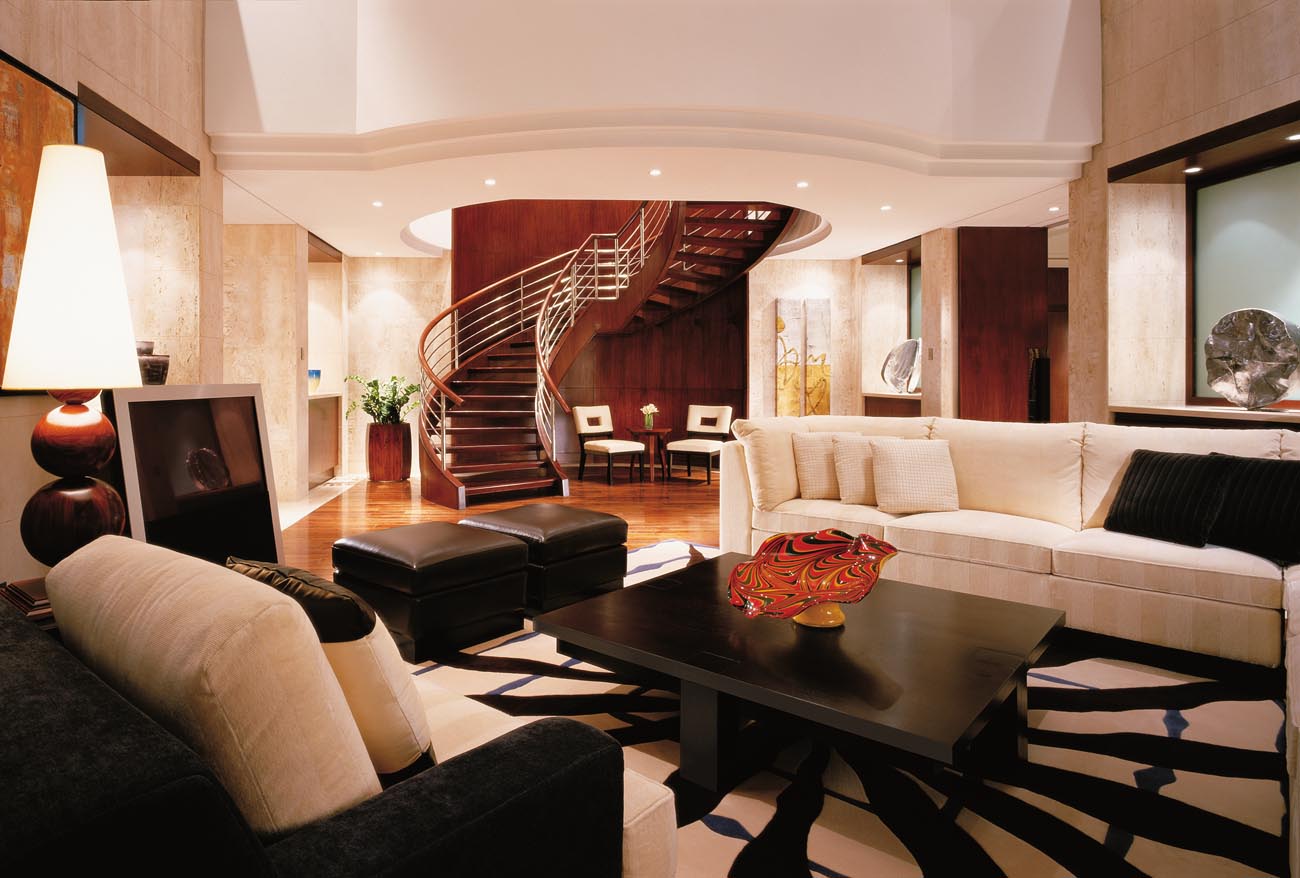 Using Agoda PointsMax
Using Agoda I could choose to stock up on my KrisFlyer miles, or one of many other frequent flyer programs, as part of the booking.
This is the full list of partners Agoda has brought into PointsMax, accessible through the top PointsMax menu: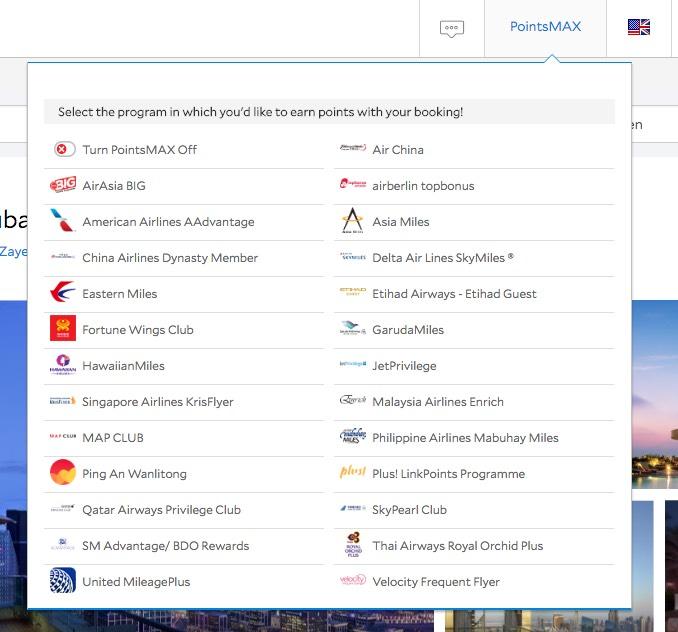 I chose KrisFlyer as my preferred earn miles option as I have a focus on building my KrisFlyer balance for some specific redemption goals in future. The key programs for us here in Australia are Velocity, Asia Miles, Etihad Guest, KrisFlyer and Enrich.
Agoda offered me both 'Insider Deals' and room rates with higher pricing, but more included KrisFlyer miles. At this point I could select a room and start comparing costs, benefits and included miles.
A variety of different rates and mileage earn opportunities cropped up – those shown below are all for a single room type: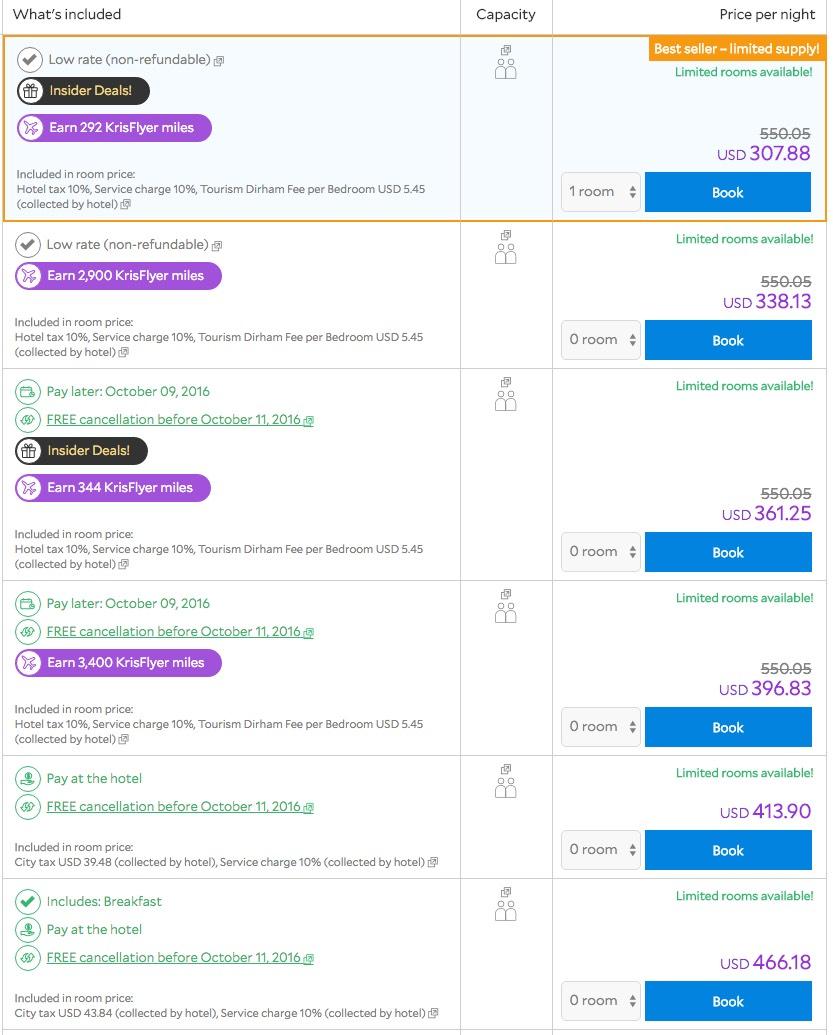 In my case, I knew that I was happy to book a non-refundable rate – this trip and dates were locked down – and started to run the numbers for the value of the points on offer by booking with the Insider Deal rate vs a rate with more KrisFlyer miles included.
I had the option for collecting more miles if I didn't take the 'Insider Deal' and went for the usual non-refundable low rate.
When converting into Australian dollars, the room rates were $402 and $442 for the Insider Deal and regular rate respectively. Therefore for an extra $40 per night (A$120 total) I would be 'buying' an extra 2,608 points on top of the 292 up for offer on the inside deal.
Therefore the extra points would have cost an extra 4.6c per point which is more than the going buy-rate of 2.5c for Amex Platinum Charge holders, and more than what Keith values them at too.
I passed on this option, took the cheaper rate and (in my head) packed my bags.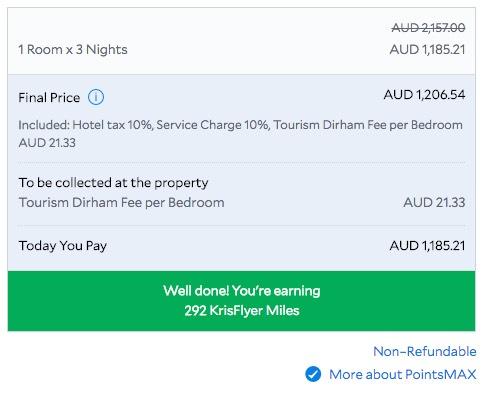 So there you have it – this is how PointsMax works. At the least it's worth adding to your arsenal of online travel agents to consider to maximise points-earning.
What else needs to be considered?
We haven't touched on price (beyond the internal comparison of Agoda's different rates).
I'll be up-front – this is not intended as a comparison piece of all the available booking and points options via PointsMax or more widely with other OTAs.
Agoda refunded us a portion of our booking so we could road-test their service , so I knew I'd likely be coming out ahead vs other agents, and I didn't have the time to do deeper price comparisons.
That definitely warrants some deep investigation – so a full set of price and points-earning comparisons is very much on our list of guides to produce. We have a few examples already, and will include Agoda PointsMax, so look out for that soon.
Some other things to consider:
The Velocity point earn rate if booking through Agoda's Velocity point portal could be more lucrative than via PointsMax, especially if you have Velocity status. There's more on earning Velocity points with hotel bookings here, but in short, you'll pick up bonus points as follows:
Velocity Red – 3 points per $
Velocity Silver – 4.5 points per $1
Velocity Gold – 5.25 points per $1
Velocity Platinum – 6 points per $1
A comparison for a different night came out as follows. The $245 AUD nightly rate through PointsMax set to earning Velocity Points yielded 330 Velocity Points, whereas the same rate through the Agoda Velocity Portal would have earned points as follows:
Velocity Red = 735 Velocity Points
Velocity Silver = 1102 Velocity Points
Velocity Gold = 1286 Velocity Points
Velocity Platinum = 1470 Velocity Points
Clearly those with Velocity status should look pretty hard at the returns from the Velocity Portal over PointsMax – at least indicated by this example anyway.
When booking through the Velocity Portal the name on the Agoda booking needs to match that on the Velocity account in order for you to earn points in this way, so make sure you bear that in mind.
I didn't actually make that comparison before booking, but should have done – if I'd picked up the Velocity points, I could have transferred them to KrisFlyer.
And of course, you should also compare versus booking directly – when I looked at the prices of the Insider Deal rate vs PointsMax vs direct, then booking direct had a small discount vs the Insider Deal – I'd earn Shangri-La points which wouldn't have much use to me.
Finally – there are a myriad of other options for earning points from hotel stays, like PointsHound, Kaligo and RocketMiles. As mentioned before, we're working a comparison of all of these to come soon.
Summing Up
Having new ways to book hotels to meet different preferences for earning points, hotel credits, or whatever floats your boat is great, so welcome to the scene, PointsMax.
But generally, writing up this quick overview of PointsMax made me realise how many options there are out there for the traveller when it comes to booking hotels, and how hard and time-consuming it is for the average yet savvy person making a hotel booking to maximise the trade off between rewards and paid rates.
Introduction to Agoda PointsMax – earn bonus points or miles with Agoda Hotel Stays
was last modified:
August 1st, 2017
by