Ad – Scroll down to continue reading.Minimum spend, terms & conditions apply.
Now we've got a serious fight on our hands – today's announcements from Virgin Australia significantly enhance the Velocity Program, giving Australian Frequent Flyers and point collectors a real alternative to the once-mighty Qantas.
Virgin Australia announced today the following major enhancements to the Velocity Program, the most noteworthy to point redeemers and hunters are…
A new platinum tier
For a limited time, status matching from other airline programs (AKA Virgin Australia punches Qantas on the nose)
Family benefits, including family point and status credit pooling, and a 'parental leave' scheme for status benefits; as well as 'guaranteed' family bookings for Gold+ status members
Increased tiered bonuses earning points to match Qantas, AND applying the bonuses to partner airlines too
Ability to use points to upgrade
Priority phone service for Silver+ members
'Fly ahead' benefits for Gold+ members – catch an earlier flight even if you hold an inflexible ticket
Priority baggage for Gold+ members
Automatic status membership for Priority Club or Hilton HHonors hotel programs; same for Hertz or Europcar
Partnership with westfield.com.au to earn Velocity points on online purchases
I'll work my through the major changes for points/earning and burning afficionados.
Improvements to Gold & Platinum tiers – full rundown of benefits now available at those links. The full comparison of all tier benefits is here.
Short term status match program to other airlines – a no brainer. I've already applied using my Qantas Gold as a match to Velocity Gold; hope to use that over the next 12 months and I'll bring you reviews of the new Virgin Lounges. Do this NOW if you have status elsewhere before it's over-capacity and withdrawn.
Family benefits – these are a nice kick in the nuts to the now comparatively inflexible (or unavailable) Qantas options. Velocity members in the same family will be able to pool points for redemptions; transfer points to each others accounts up to 4 times per year (compared to Qantas' once); and for Gold and Platinum members make a guaranteed family reservation for 4 family members once a year (twice for Platinum) within a day of their chosen travel date. Being able to use your points is half the battle of this game; this adds a significant extra weapon in your Virgin redemption armoury.
Increased bonuses for status members on flights – awesome, thanks! Extra points means no complaints. Bear in mind velocity points accrue on the ticket value rather than distance travelled.
Ability to use points to upgrade – finally! The upgrade redemption table is here. Upgrades can't be requested online (bummer), and also looks like the quirks for International upgrades haven't been worked out yet – trying to calculate an upgrade on SYD-LAX shows a mileage out of range of the chart; and it also remains to be seen whether these are pre-confirmed upgrades or applied nearer the time of departure.
Automatic status with Hilton HHonors or Priority Club – Velocity Gold = Gold in both programs; Platinum = PC Platinum and HHonors Diamond. PC Gold is worth next to nothing and can be bought for the same amount; HHonors Gold is more valuable so I'll be happy to take up.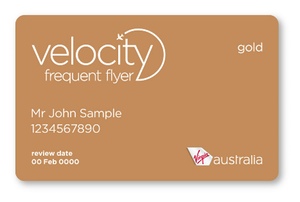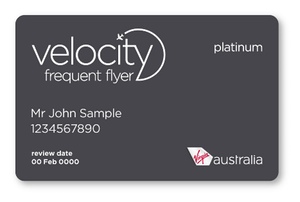 Combined with Amex new Virgin Card offerings and the existing Amex Membership Rewards and Citibank Citirewards transfer options, Velocity is shaping up to be a really attractive and flexible program for earning and burning your points. At last, competition!
Virgin Australia Velocity announcements – program revamp including new tiers; status match scheme; great extra benefits and bonuses
was last modified:
March 8th, 2019
by