I have been lucky to travel extensively around the world and have seen many wonderful places. But one place that has stuck in my mind from the first time I set foot there is Queenstown. I don't know if it's the spectacular natural wonders of the place or the fact that there is something for everyone to do. Whether you are eight or 80, a thrill seeker or just looking to unwind and relax, you won't be left wanting in this paradise. Whatever the reason, I just love it!
I'm lucky to be a guest of Virgin Australia and Destination Queenstown, spending three wonderful days exploring the city as part of a media group. If you're thinking of heading to Queenstown in the near future, make sure to read about my trip below for some excellent suggestions that could find their way onto your own itinerary.
Getting to Queenstown with Virgin Australia
Virgin Australia started their Brisbane to Queenstown route in late 2022 and I'm lucky to be on their maiden flight. Virgin Australia flies their Boeing 737 aircraft to Queenstown from Sydney, Melbourne and Brisbane on a daily schedule. However, Melbourne will drop their flights back to four times weekly from 29 January 2023.
Every flight offers a two-class configuration, with eight Business Class seats and an Economy cabin. As with domestic flights, Business Class is an all-inclusive affair, while those seated in Economy can purchase from a beefed-up onboard menu.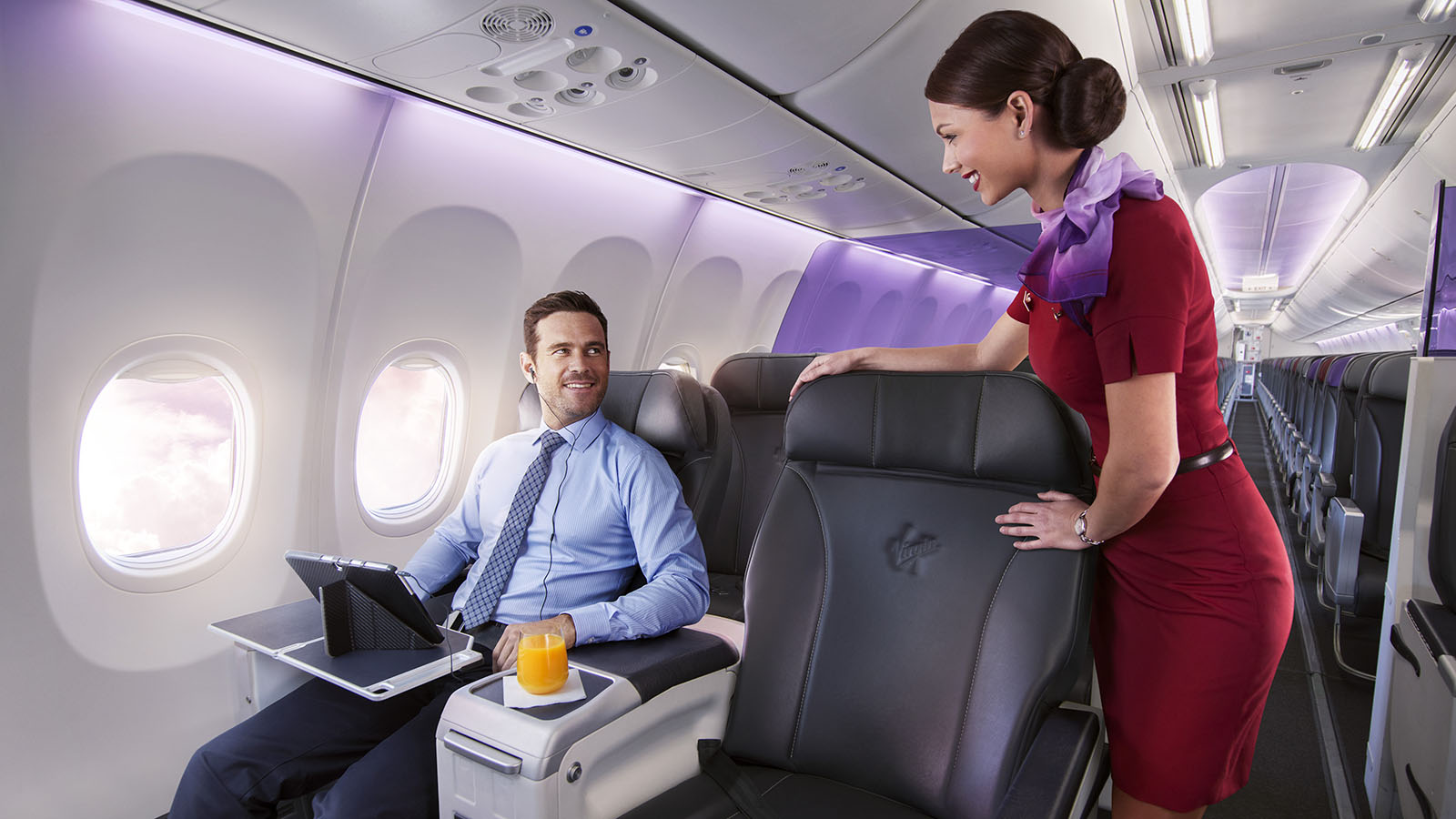 If you're a member of the Velocity Frequent Flyer program, you can redeem 17,800 Velocity Points for Economy Class and 35,500 Velocity Points for Business Class one-way from Sydney, Melbourne and Brisbane to Queenstown. Taxes, fees and charges start from $173.
The landing. Wow, the landing…
If you've ever been to Queenstown before, you'll know what I mean when I say the scenery upon landing is spectacular! From ice-capped mountains to luscious green hills and crystal clear streams, you can see it all upon descent. Well, that is unless low cloud cover barrels in to spoil the party.
Unfortunately, the weather is quite overcast as we approach landing, so the shots below don't do Queenstown justice. But you get the idea nonetheless. There aren't too many places in the world where the scenery changes so rapidly within minutes. It's a sight to behold.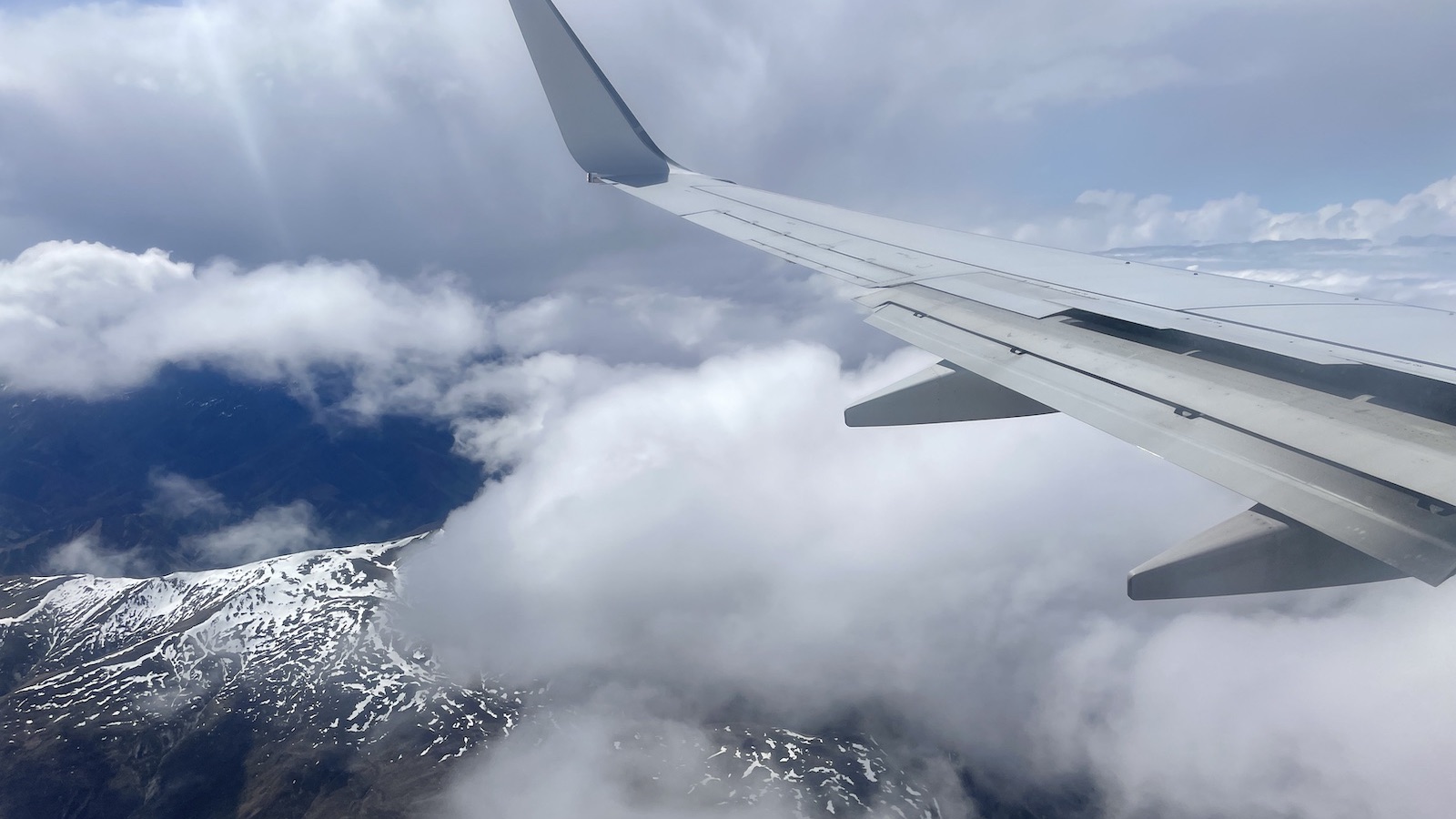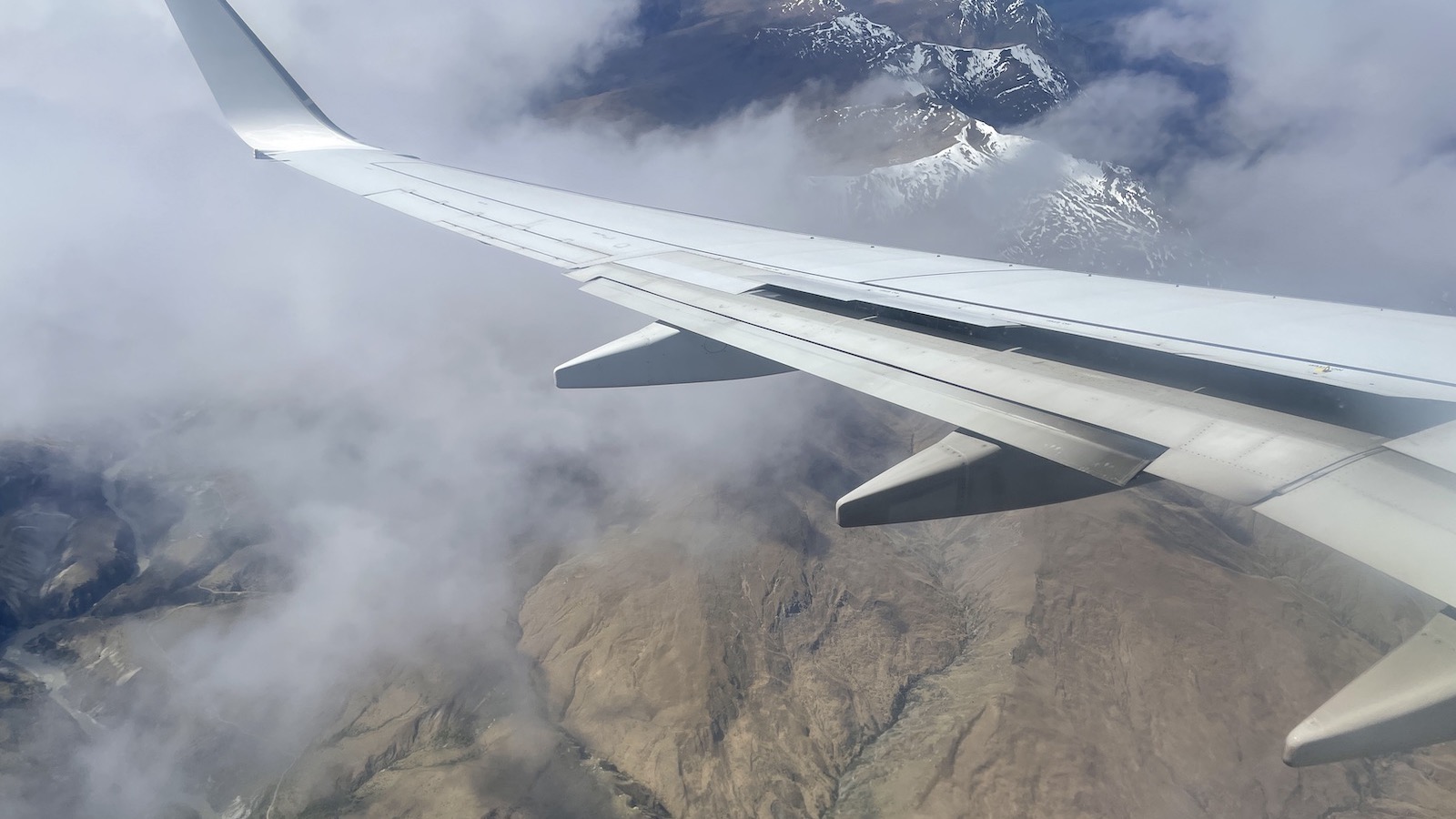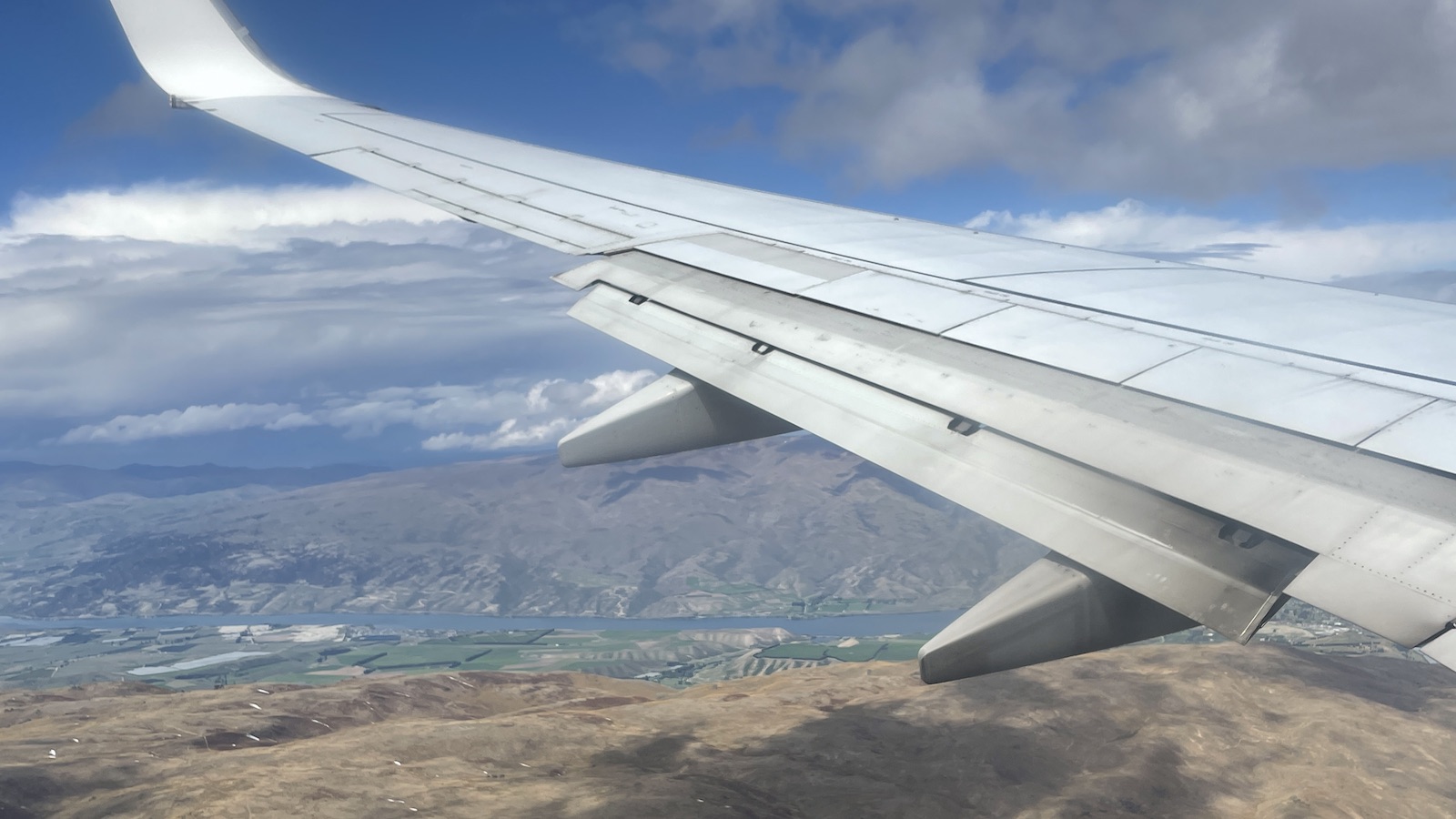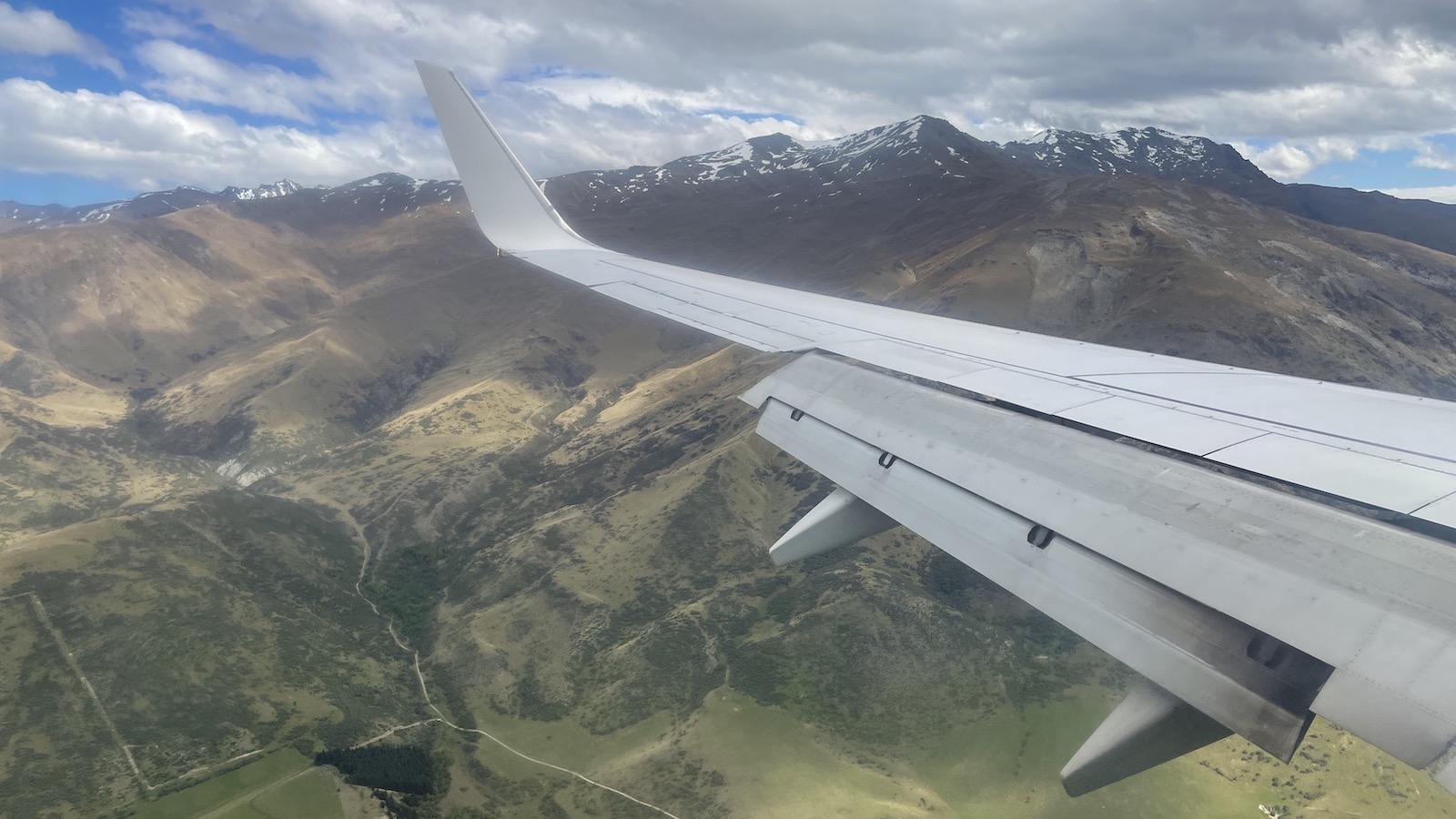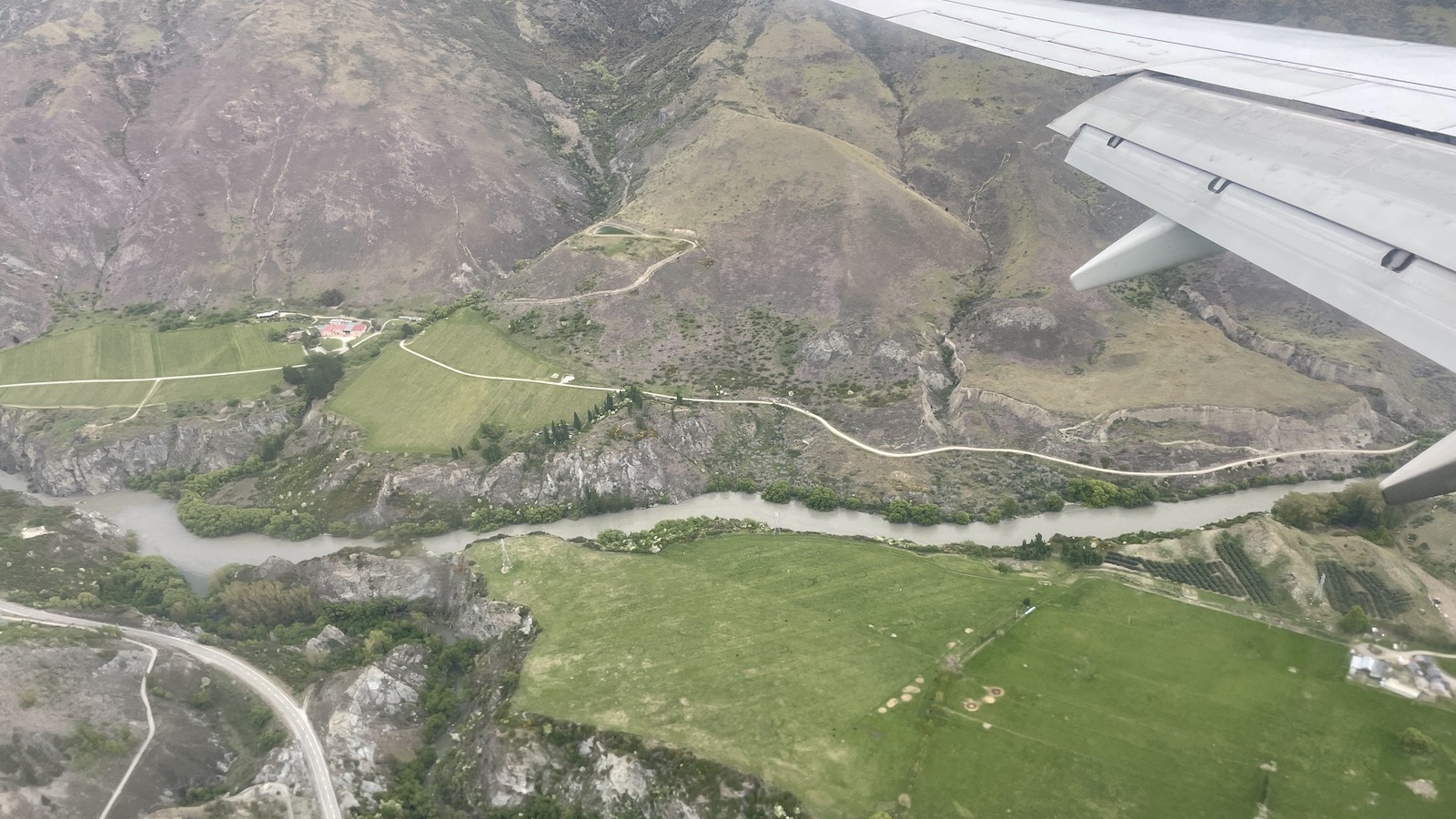 Get creative with your airport transfer
We've all been there. Landed at our holiday destination itching to get out and explore. And those first few hours after landing can really set the tone of your holiday. Whether the holiday will be as wonderful as you had imagined, or a horror story that is set to be retold at future family barbecues.
Well, if you use the services of KJet airport transfer service, you can lock in the former. KJet is no ordinary airport transfer. This is the way to get to your hotel. You'll be escorted to your hotel's private jetty via a thrilling jetboat ride, but make sure to hold tight. You will be going fast, and your expert driver will surely throw in some 360-degree spins just for fun. But I'm sure there'll be no complaints. The scenery is so beautiful, you wouldn't want to miss even one degree of the views!
And don't worry about your luggage. Just like you, it will be safely escorted to your accommodation. It'll just be taking the slow ride by car instead.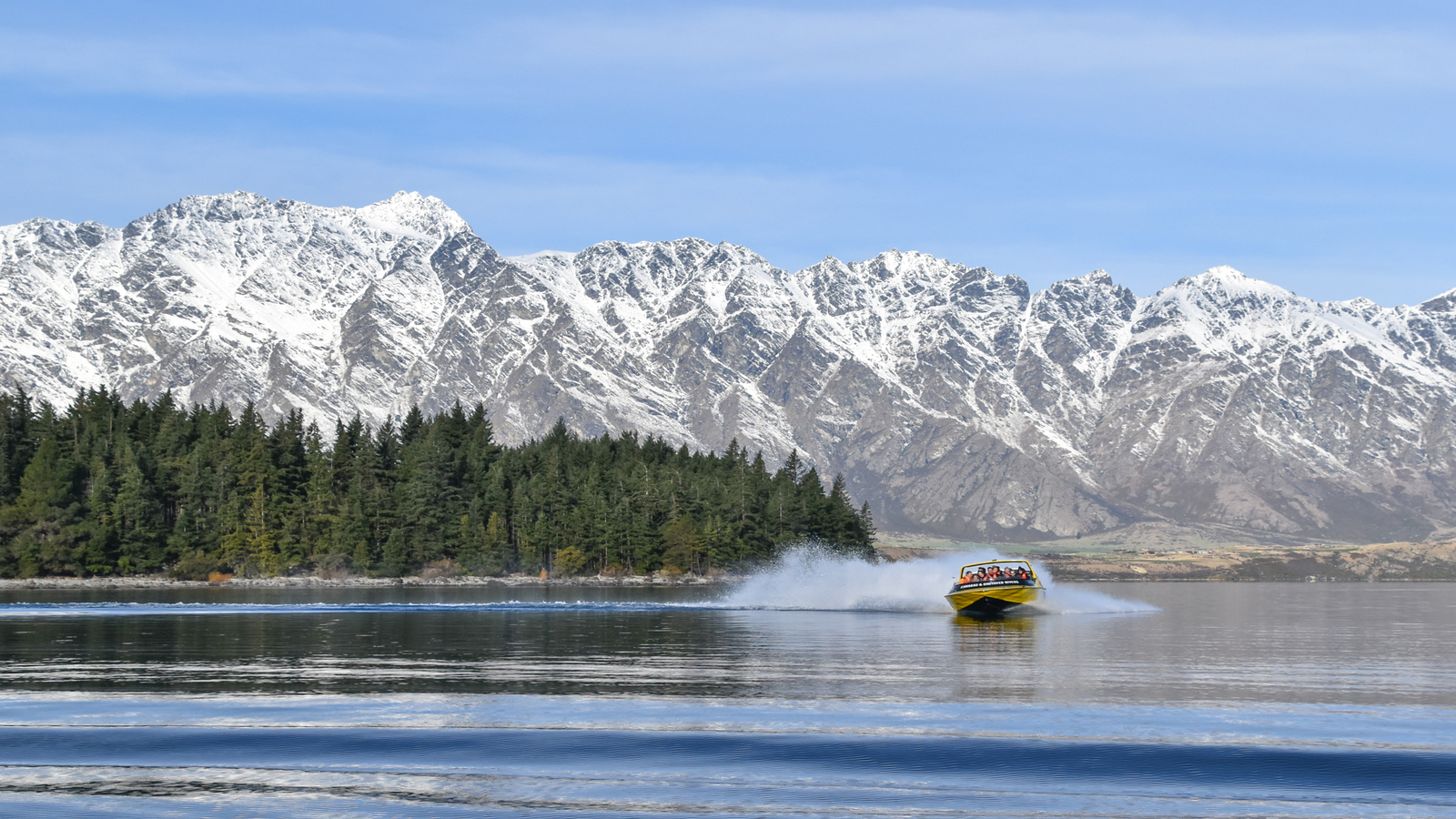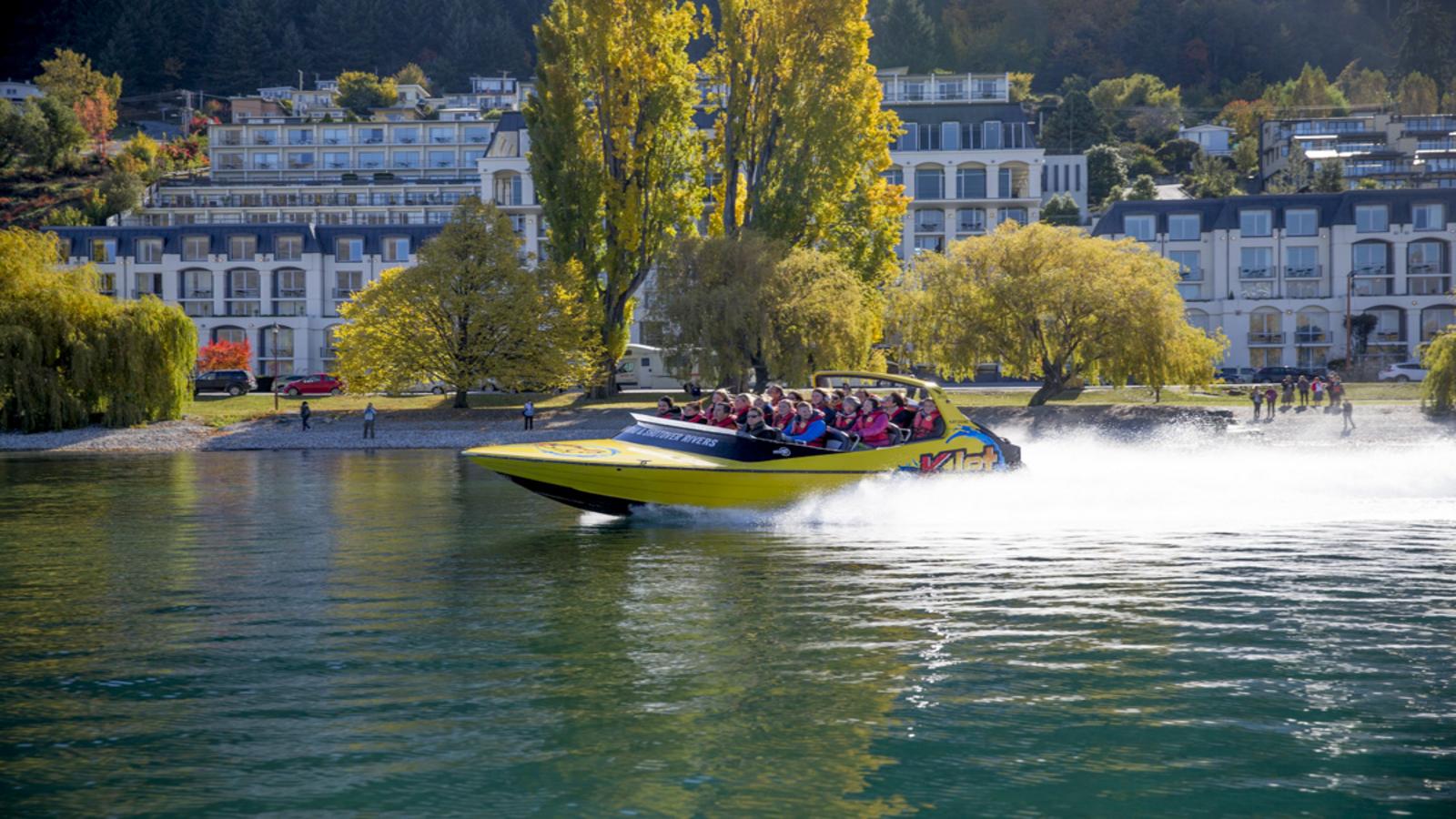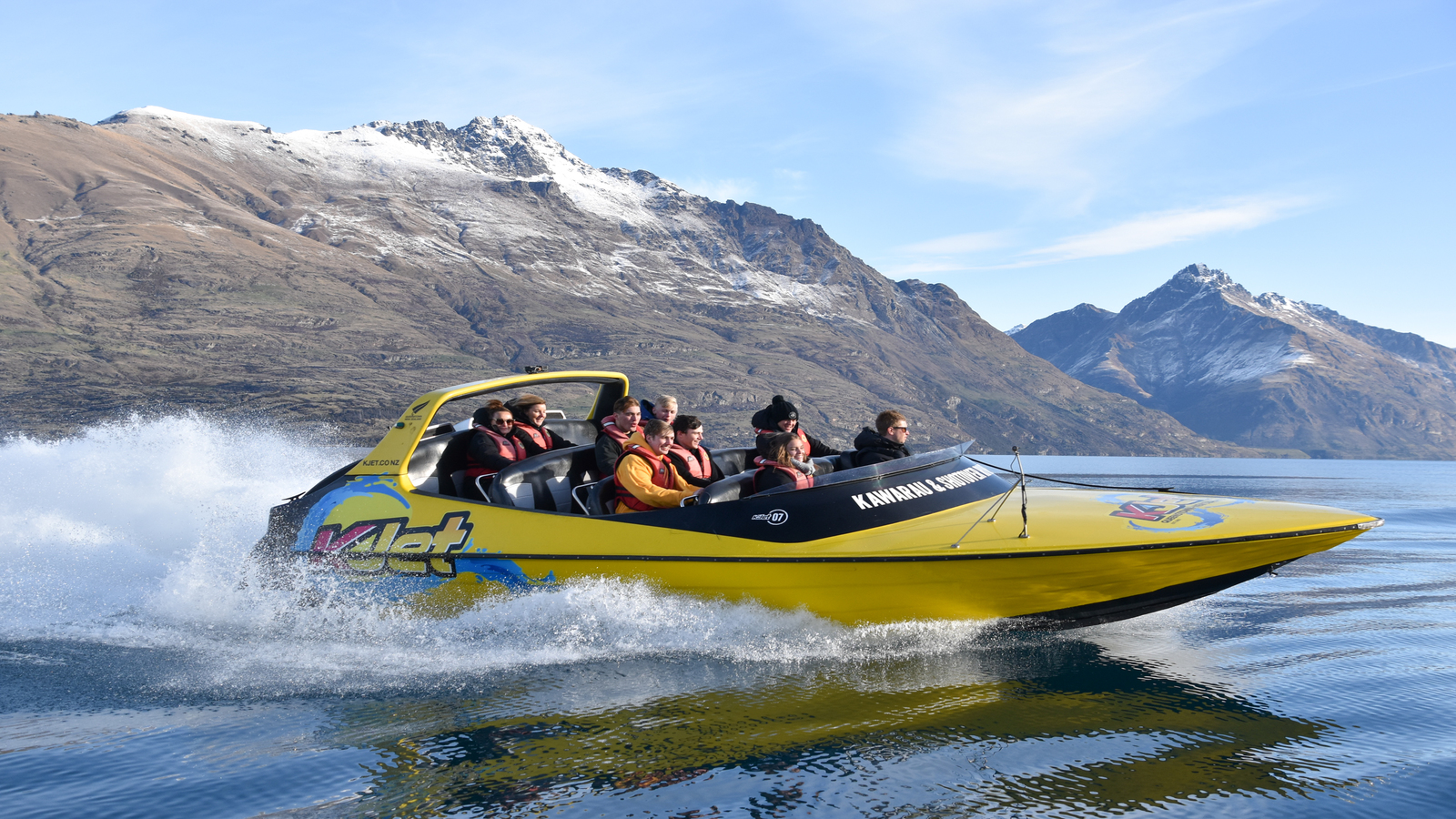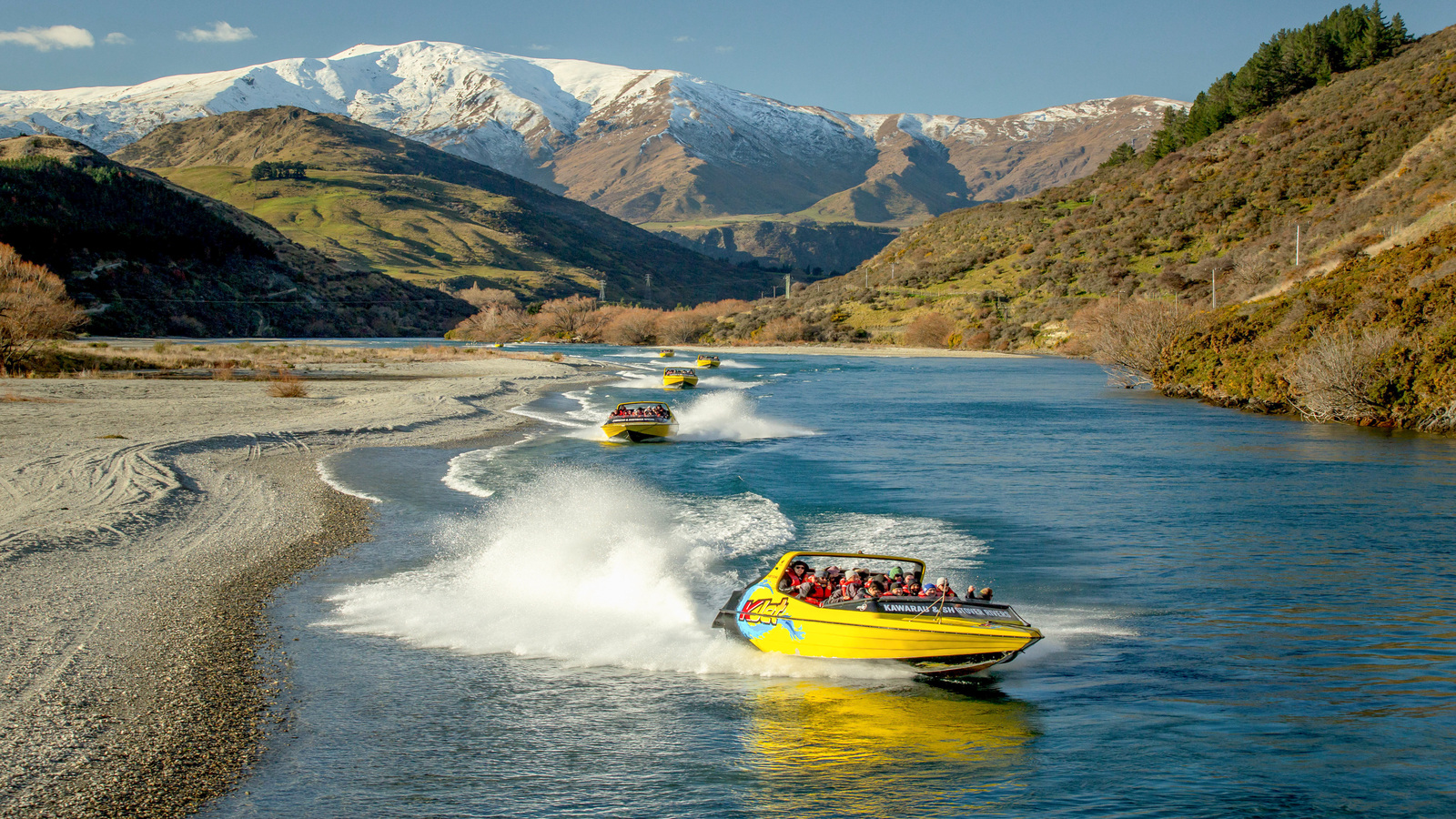 Sleep well at Hilton Queenstown Resort & Spa
The Hilton Queenstown Resort & Spa is my host accommodation provider. The hotel is perfectly positioned on the shores of Lake Wakatipu and is only a short car ride into the heart of the city.
I stay in a Standard Guest Room, but don't be fooled into thinking these rooms will be small or cramped simply because they have 'standard' rather than 'suite' in their name. As you can see from the images, the rooms are spacious and include all the required amenities (and then some) that you need for a comfortable stay.
I especially like the raised bed, which is positioned on an almost mezzanine level of the room. It feels like I'm sleeping on a throne and allows for slightly better views outside due to its raised position.
The TV and living room are a nice touch not found in many standard rooms. And with an extensive cable tv lineup, you'll be covered for tv viewing should you forget to pack your tablet.
The bathrooms are equally spacious, with a large shower inclusive of a well-pressured rain shower head, double sink and bathtub.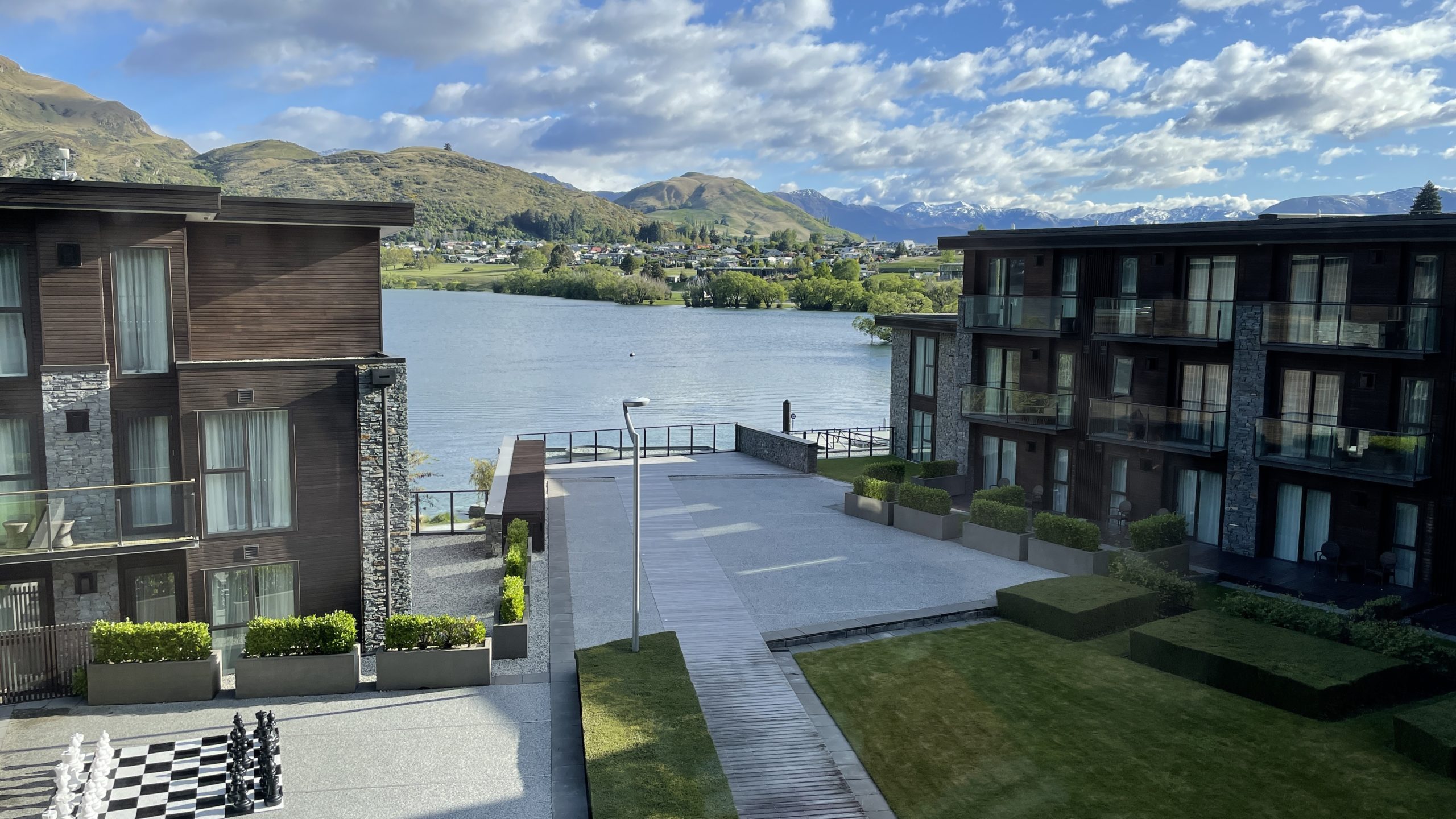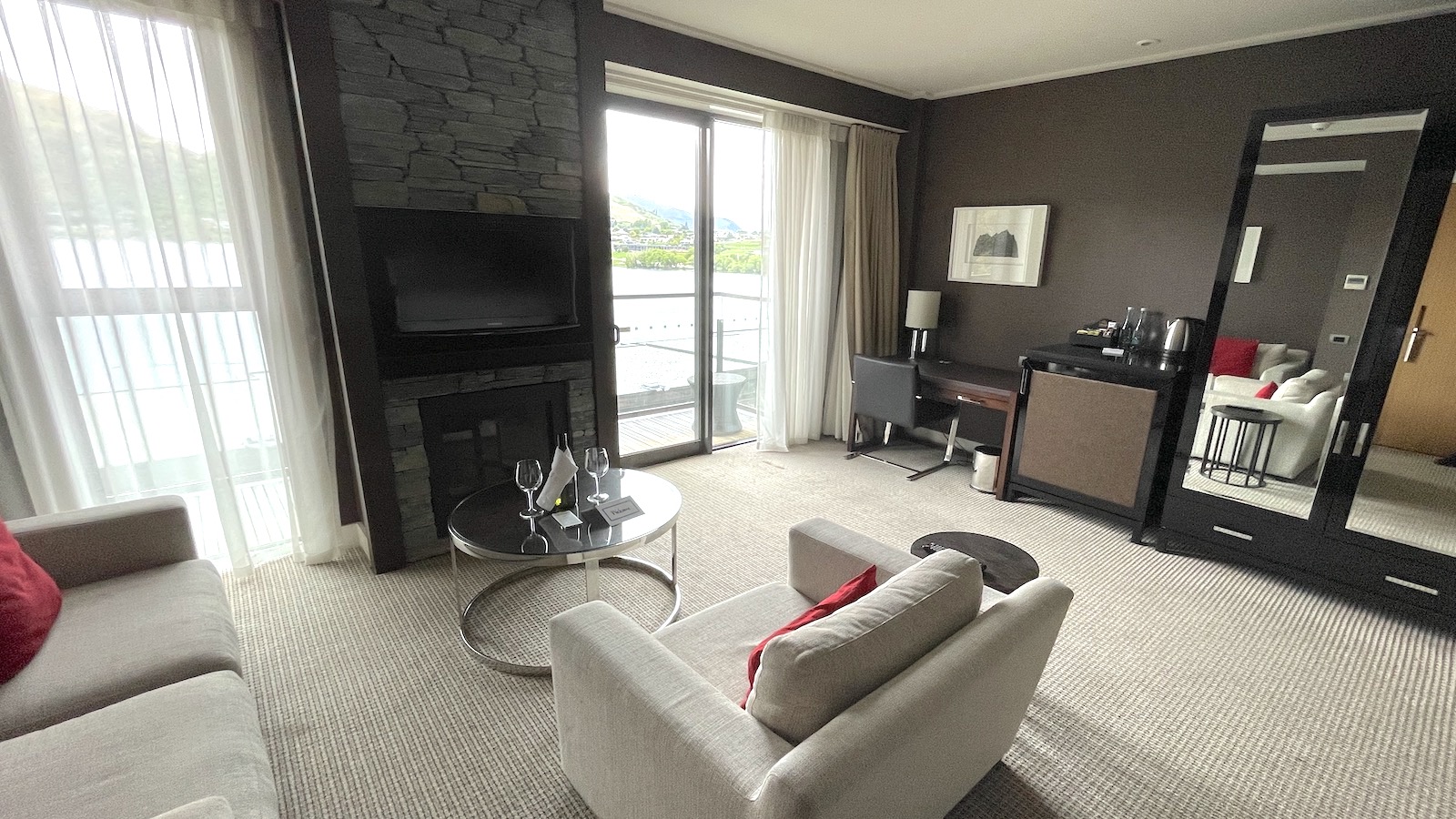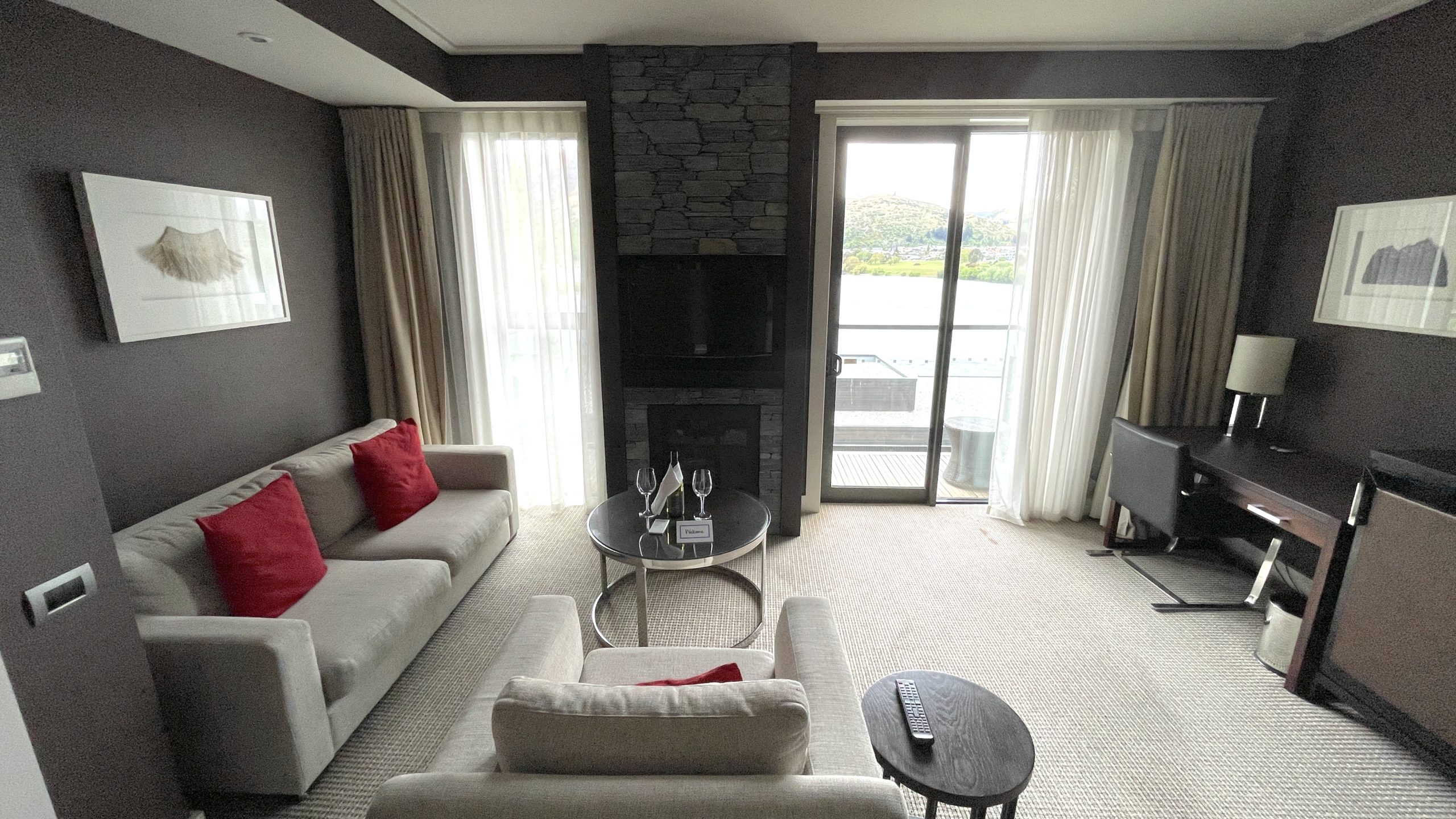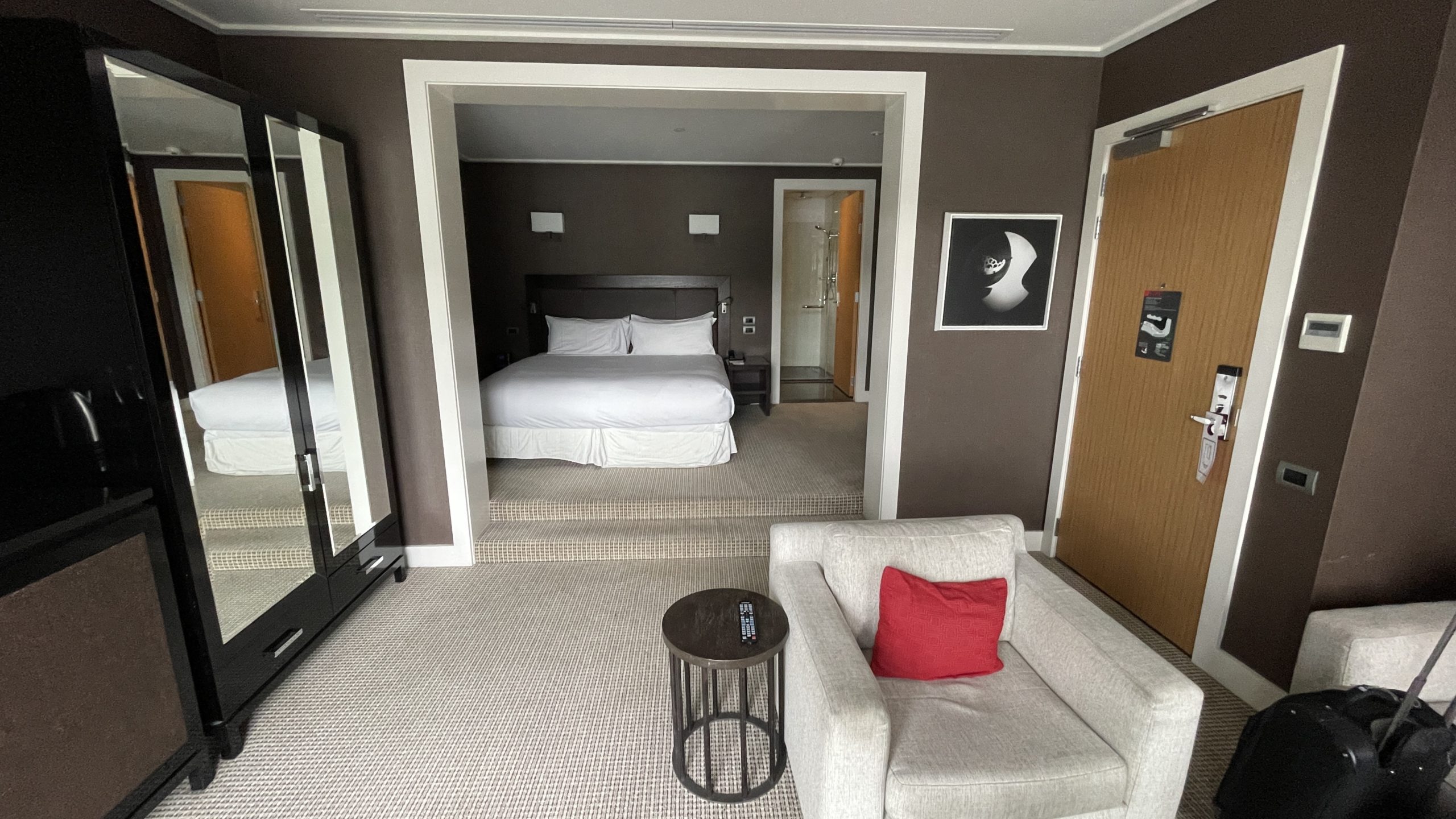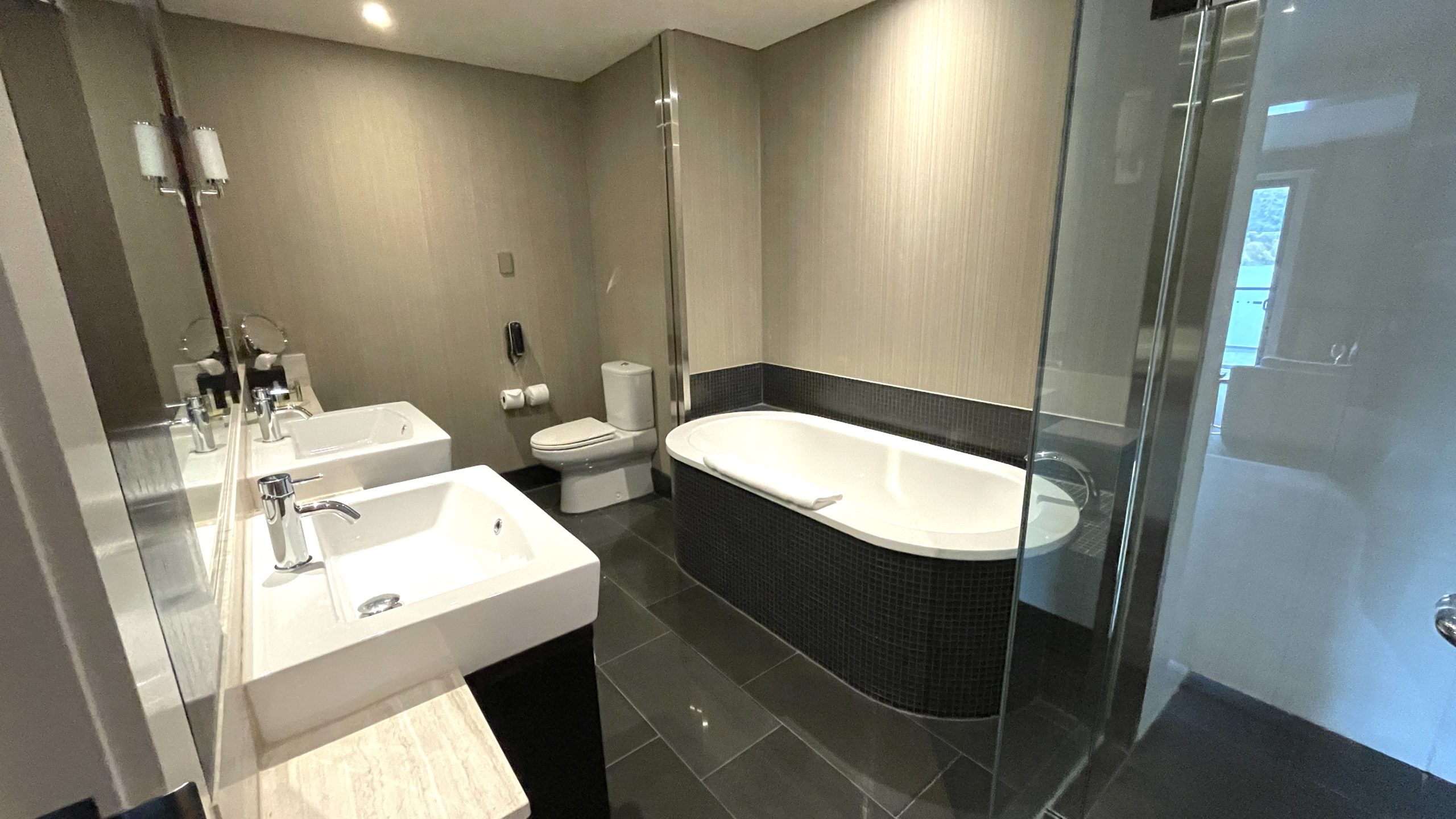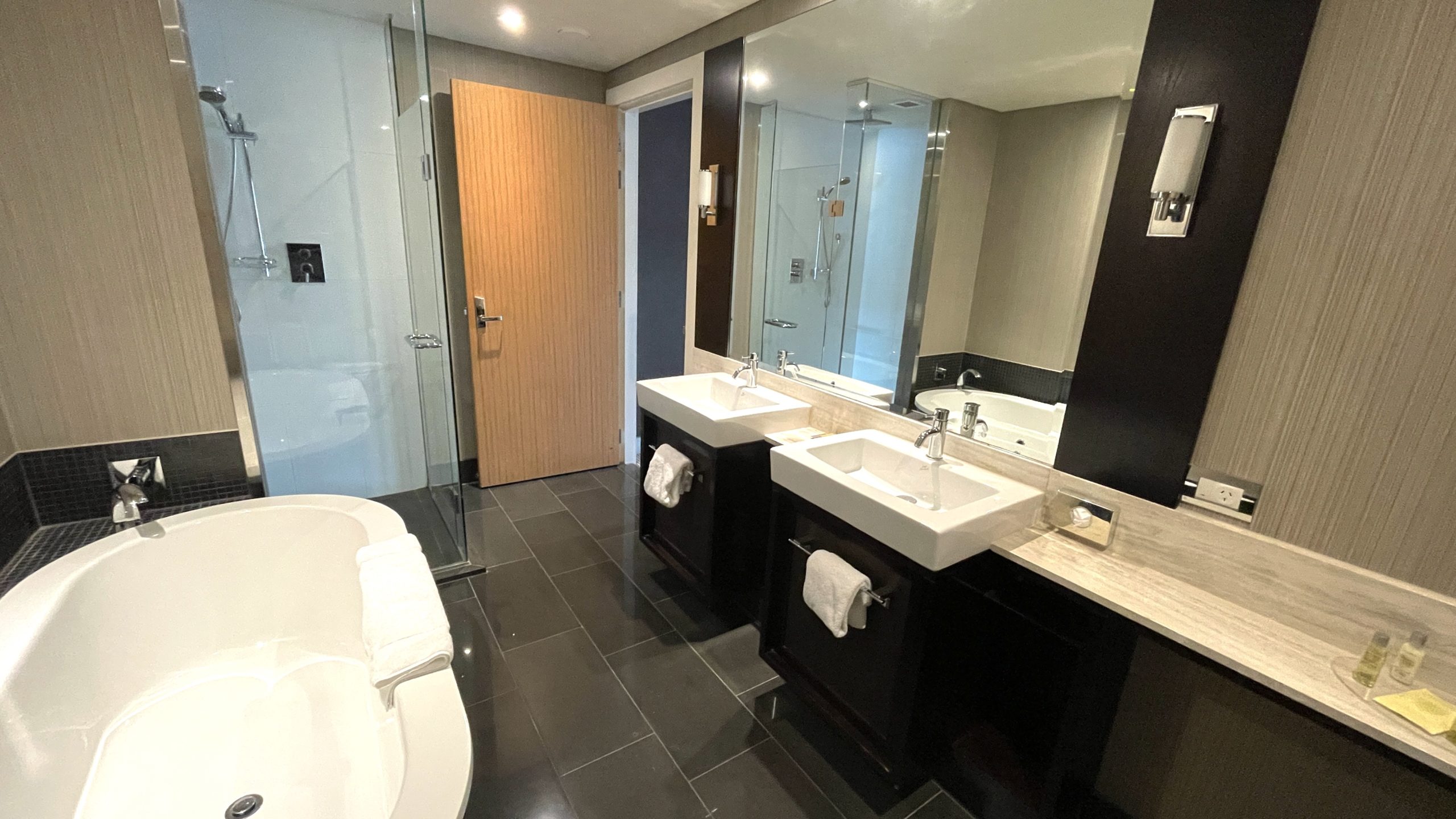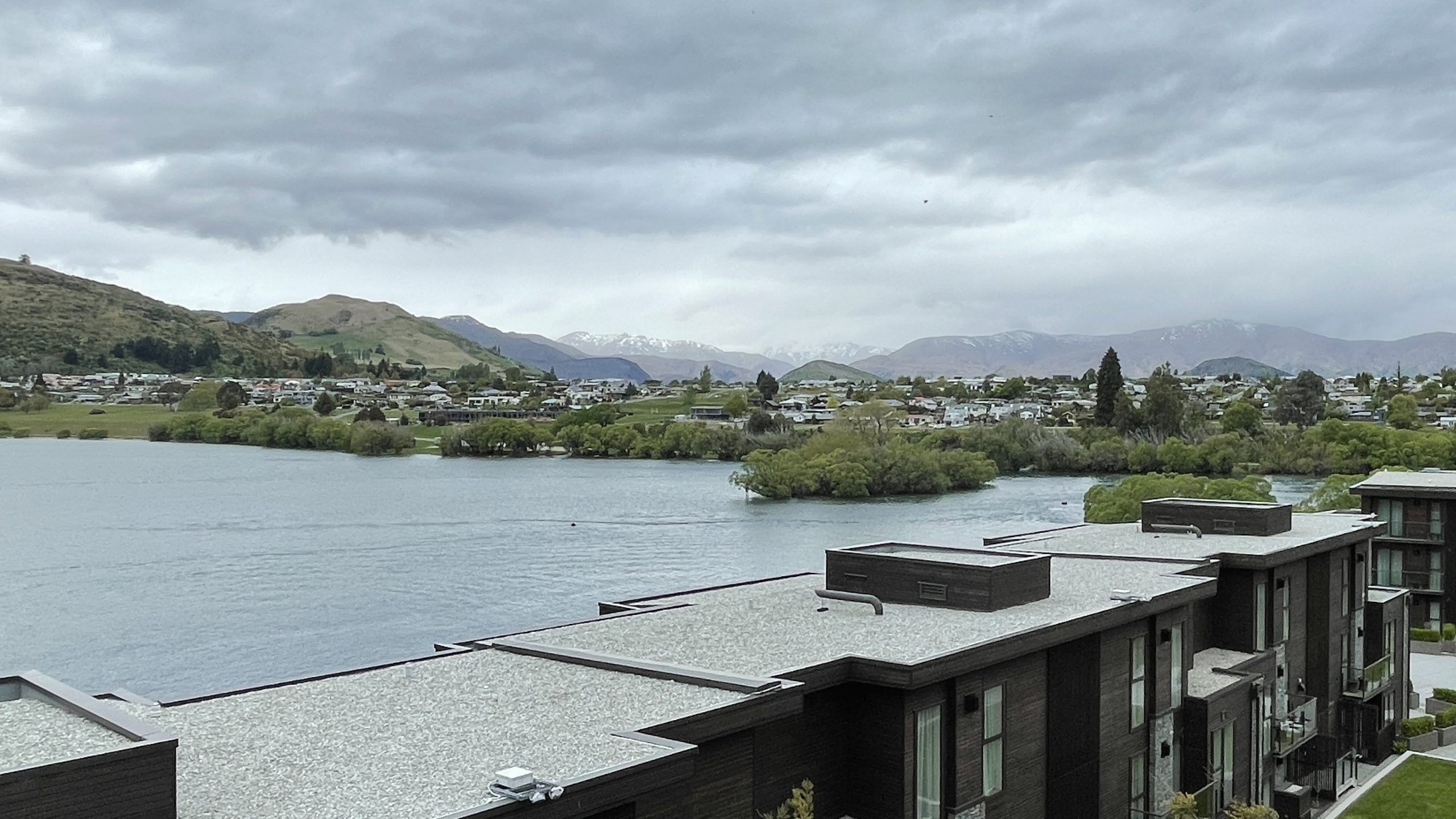 Ad – Scroll down to continue reading.Minimum spend, terms & conditions apply.
Queenstown is a thrill seeker's paradise
I don't think I'm making headline news to state that Queenstown is a thrill seeker's paradise. It's the birthplace of bungee jumping, which began in Kawarau Bridge all the way back in 1987. But Queenstown is not just bungee jumping, with many more places to add to your itinerary if you are seeking an adrenaline burst.
One such place is Oxbow Adventure Co. To say that this place is an adrenaline junkie and outdoor enthusiast's playground is an understatement. I am lucky to experience both Clay Bird Shooting and Jet Sprint Boat adventures. Unfortunately, the weather isn't playing ball on the day and the Ultimate Off-Roader adventure is cancelled.
Clay Bird Shooting
Shooting at clay targets is one of those activities that sounds a lot easier than it is. As Oxbow states on its site, it does take skill. Aim, of course, but also timing, with one or the other usually failing me in my attempts. And you don't have much time to 'settle in', as each round gets progressively harder. But the feeling of accomplishment when you do hit a target is very satisfying indeed.
Jet Sprint Boat
Next comes the Jet Sprint Boat adventure. Now I must admit, I am nervous at first. So nervous in fact that I almost 'chicken out'. Now before I hear you all calling me a wimp, I just have to say that you need to be there to fully understand my slight but very short-lived hesitation.
The sounds these 4-seat jet boats make are akin to a Formula 1 racing car, and so is their speed. Zero to 100km/h in just 2.5 seconds to be exact. Combine that speed with a racetrack that looks somewhat on the small side for a jet boat accelerating to 100km/h in a few seconds, and the anxiety kicks in.
But my nerves are completely unfounded. This adventure ranks as one of the best that I've ever done in my life. And that is no exaggeration. These drivers are exceptional at navigating the boat around the track. And the exhilarating feeling that you get in these boats is too hard to express in words to do it justice. All I'll say is that I can't stop laughing and joyously screaming each time we go around. And at the end of it, I don't want to get out!
Food and wine are plenty
As I mentioned earlier, Queenstown has something for everyone. And that includes the foodies and wine-lovers amongst us. The city is not short of a winery, and with most wineries also come fantastic restaurants as part of the offering.
I sample a few locations during my visit. The first is Mt. Rosa Wineries, which includes a tasting room and cellar door where food can be purchased. I'm treated to some excellent dining, including cheese platters, pizza, steak and fish. Yes, all this in one meal sitting! All are complemented of course by Mt. Rosa wines.
Kinross winery is next on my itinerary. The winery offers a number of wine-tasting experiences. Wines from the Central Otago region are showcased in a small intimate setting perfect for small groups. The wine-tasting experiences are all conducted by Kinross's internationally-qualified wine team.
My final winery for this trip is Chard Farm. My wine-tasting experience is conducted in the winery's cellar, providing an excellent setting to sip some whites, reds and rosés.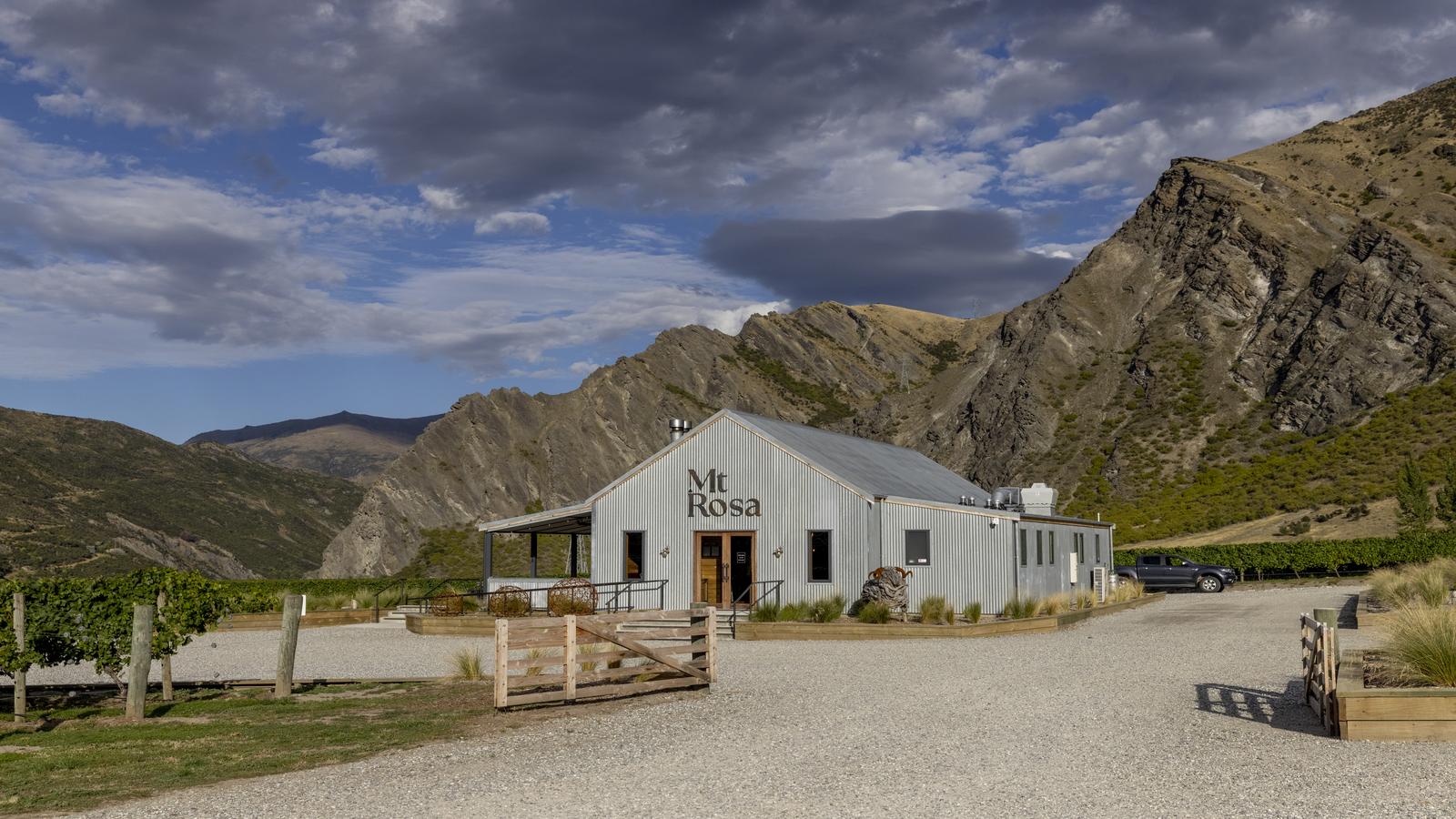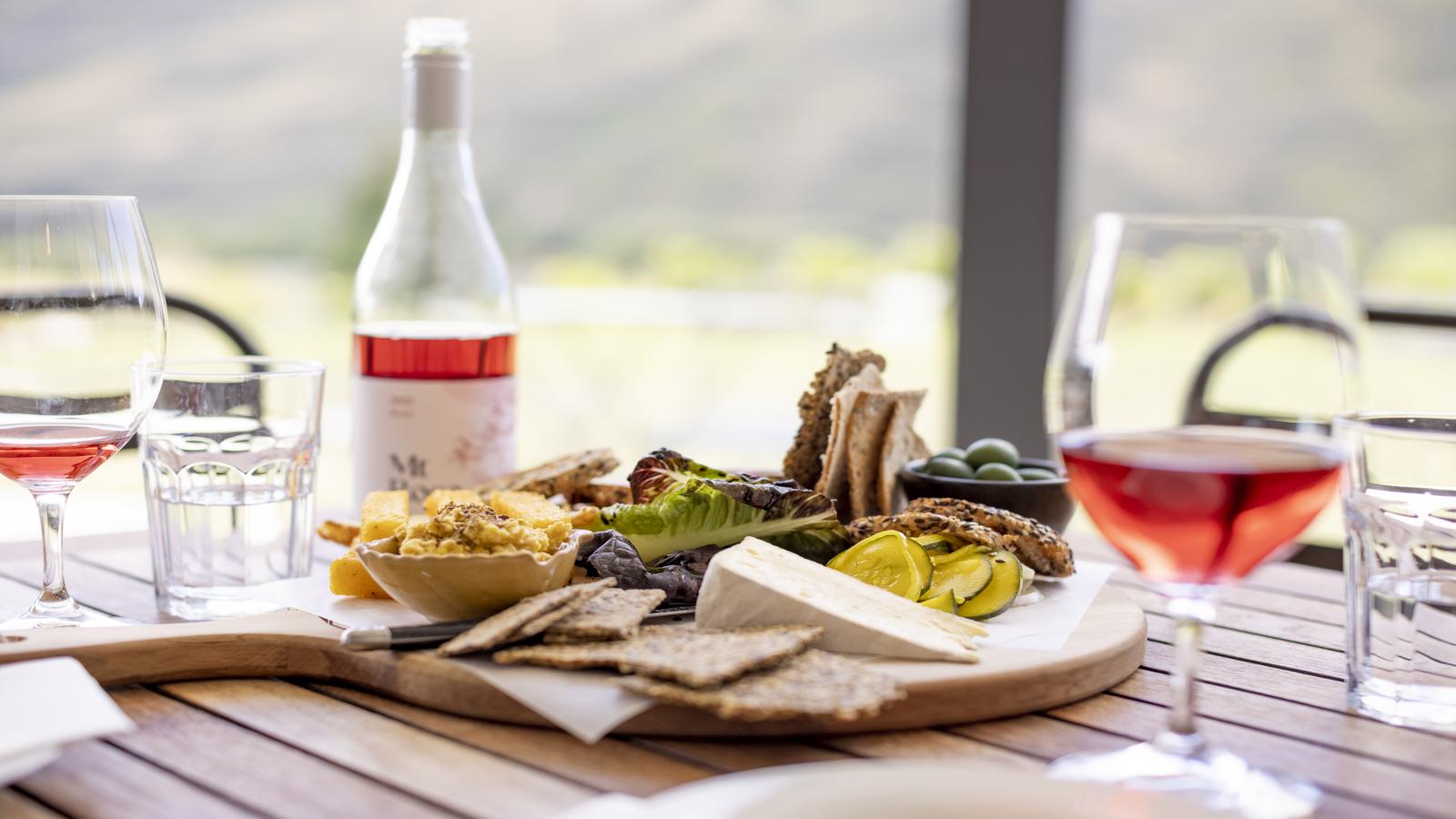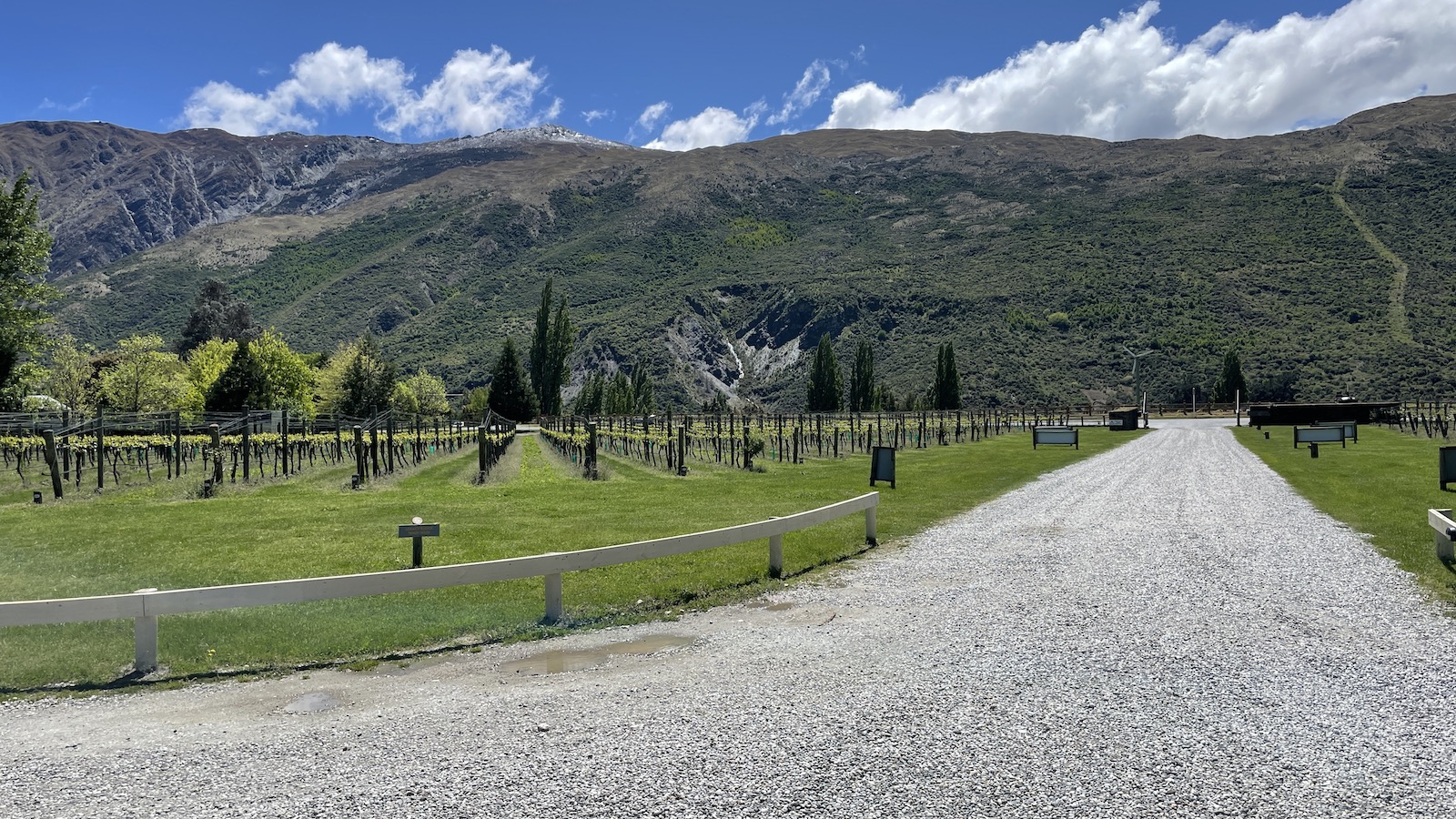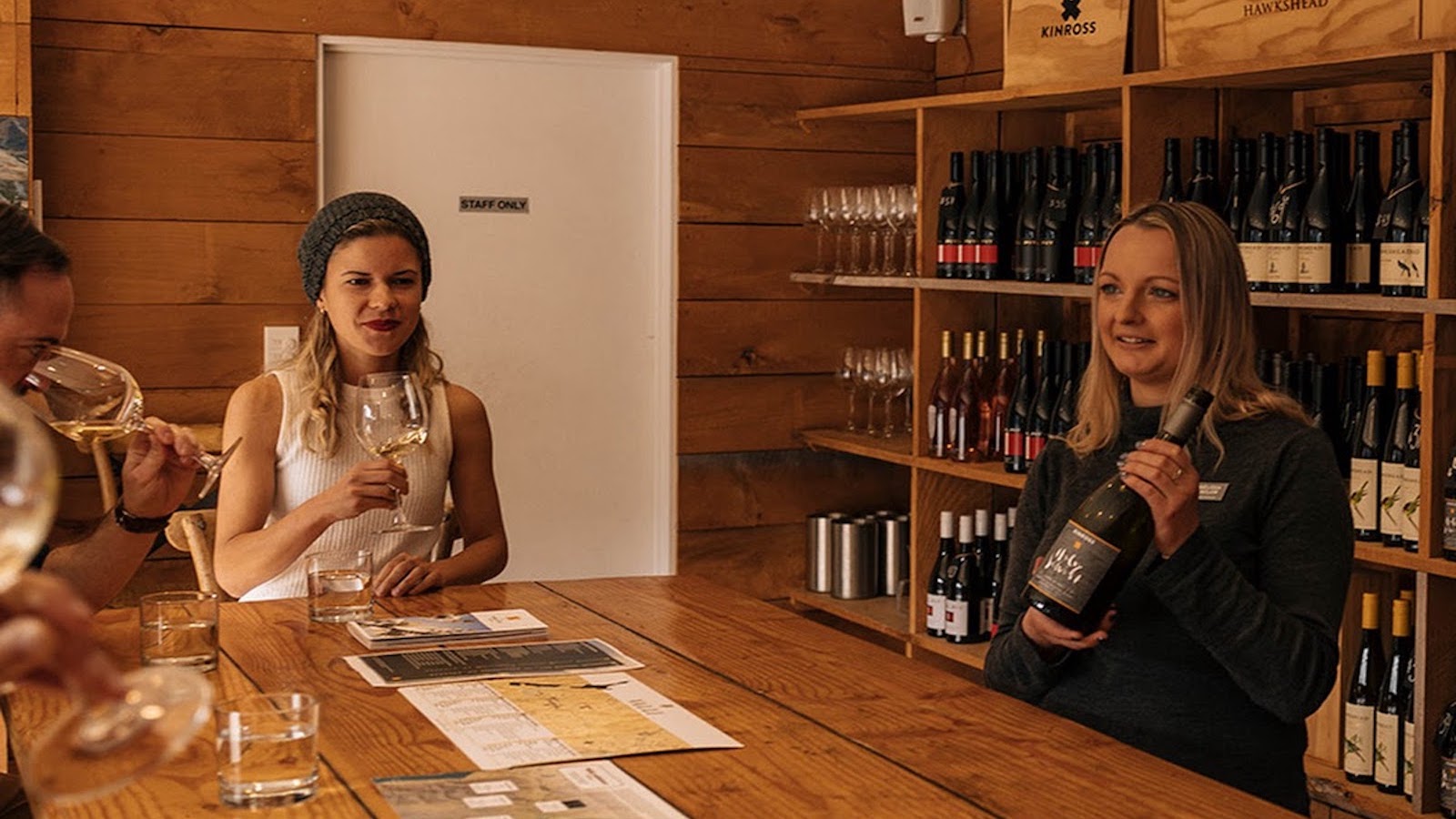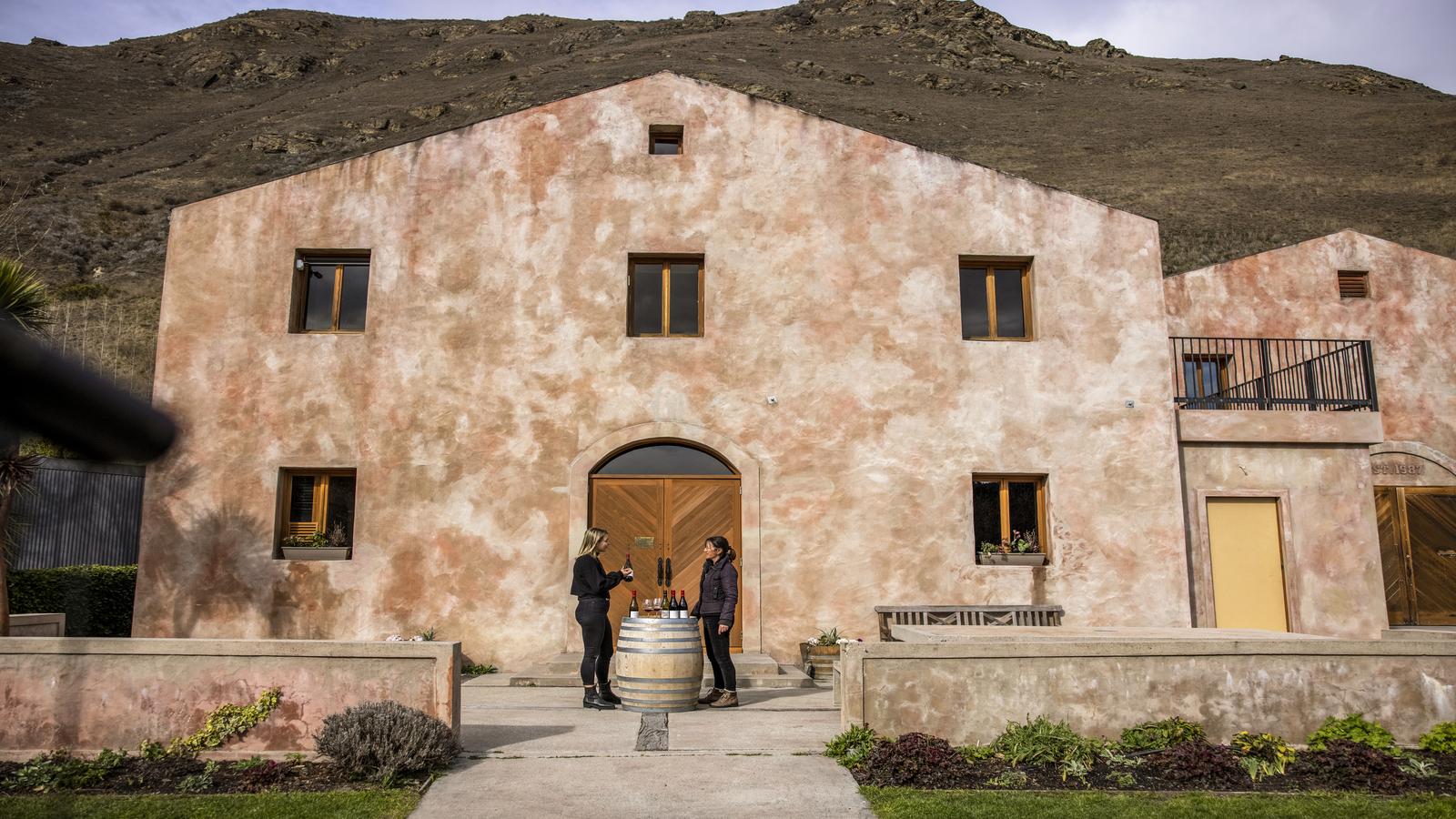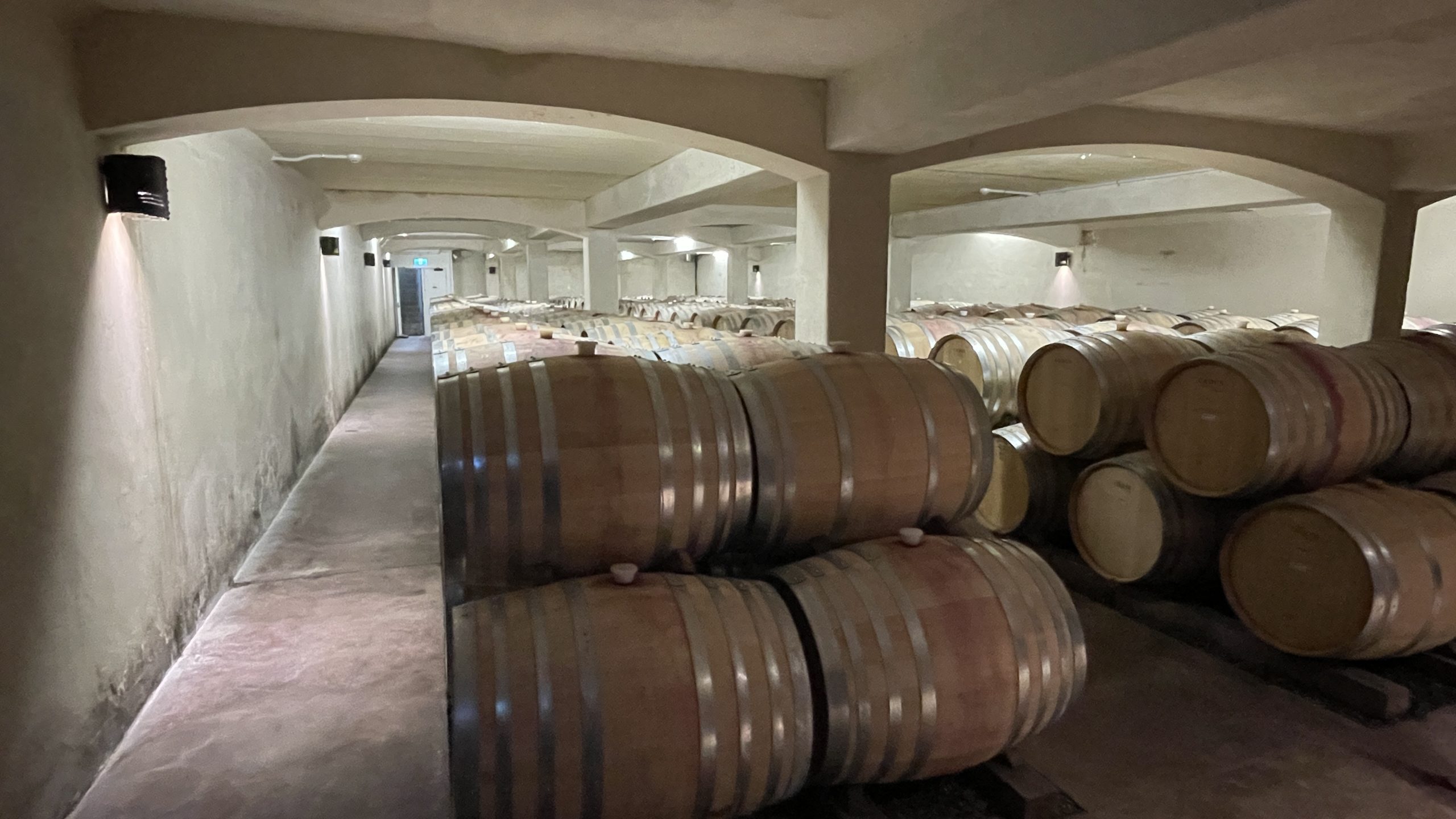 Arrowtown, a hidden gem in Queenstown
Most tourists will likely flock to the city centre or wherever their planned activities are. But the discerning traveller in the know will make time to visit the small gold rush village of Arrowtown, just 20 minutes from Queenstown Airport. This town is home to some of the best shopping and dining experiences in the city.
My group has some time for a sneaky cocktail before heading to Aosta Italian restaurant for dinner. We choose to visit Hyde Liquor and Social bar. I indulge in my standard espresso martini, but their menu stretches far beyond the classics. Their signature drink is the Wildfire, consisting of vodka, Aperol, white chocolate, passionfruit, flamed absinthe and grapefruit soda.
It's a shame that I have eaten so much during the day that I enter Aosta pretty full. Especially given that I love Italian food! But I still manage to savour some delectables, such as crispy squid caesar ensalata, buckwheat spaghettoni and lumina lamb rump. Here is a copy of Aosta's menu.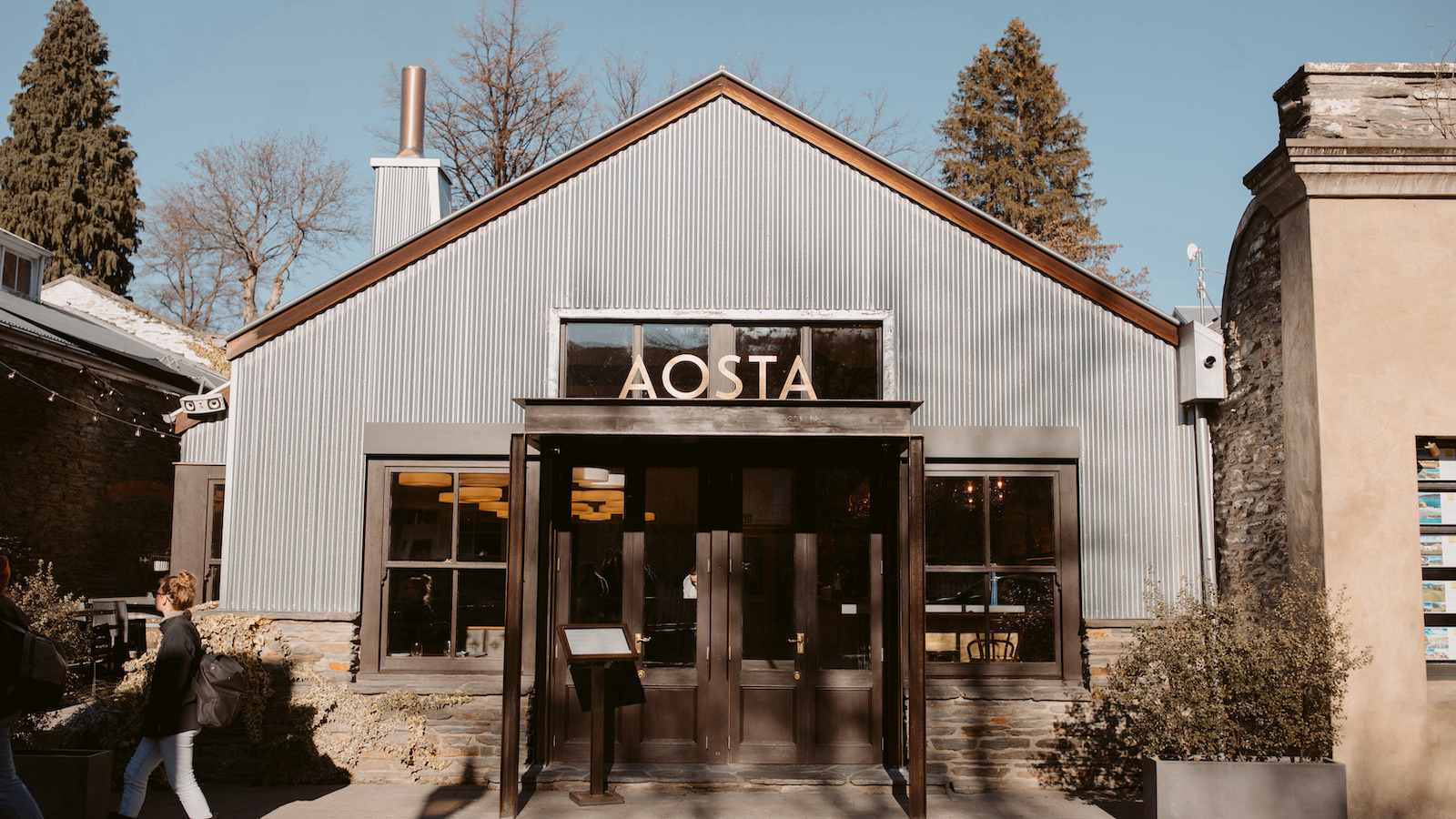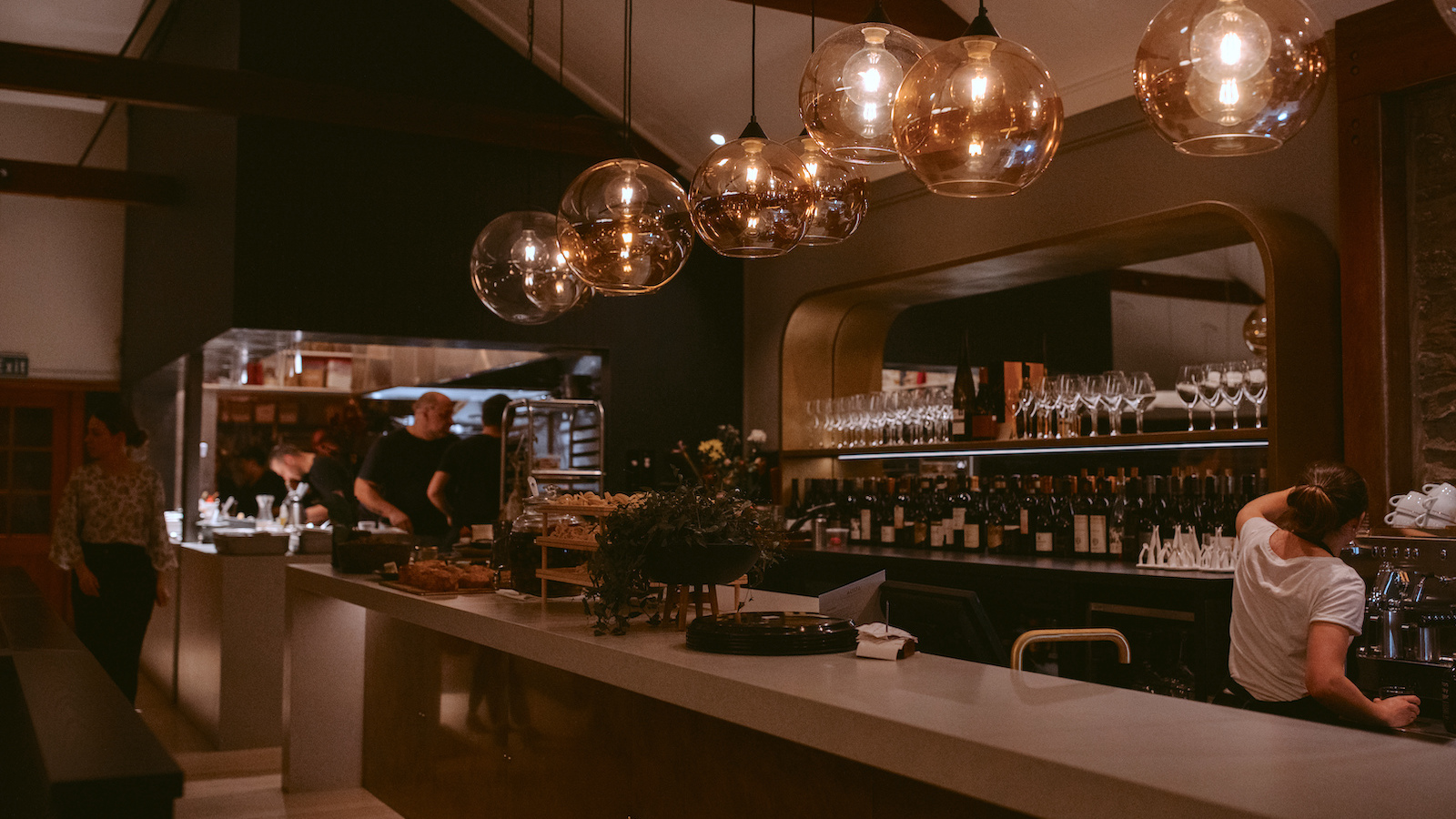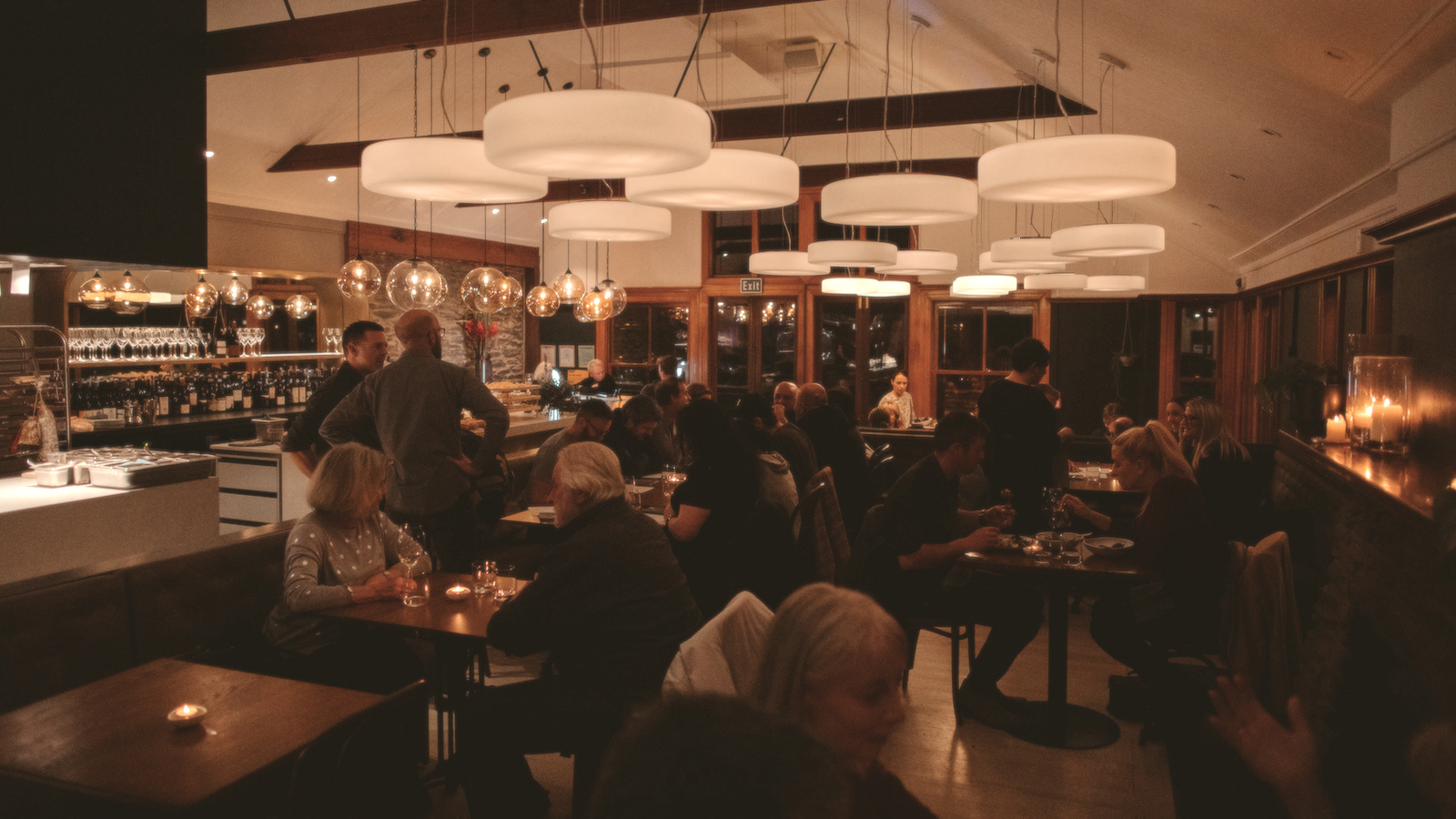 The great outdoors
My final day involves a scenic e-bike ride around Queenstown, hosted by Ride to the Sky. This is my first attempt at riding an e-bike. But don't worry, the team at Ride to the Sky run you through the basics and provides practice time on their grounds before hitting the open road.
Once I do, I am treated to all the natural beauty that Queenstown offers. Pristine streams, ice-capped mountains, green hills, crystal clear water and colourful shrubbery.
Ride in the Sky has a number of different tours available including guided, private, self-guided and groups and corporate. In each of these categories, you can choose among three different tours. These are:
Ride to the Sky – Mountain scenery tour.
Ride to the Vines – Wine and scenery tour.
Ride to the Lake – Lake and rivers scenery tour.
As you can see from my images, I take the latter tour. And it's amazing! This particular tour lasts three hours, with the tour snaking along Lake Wakatipu.
No matter which tour you ultimately choose, you're sure to have a great time and a great workout to boot.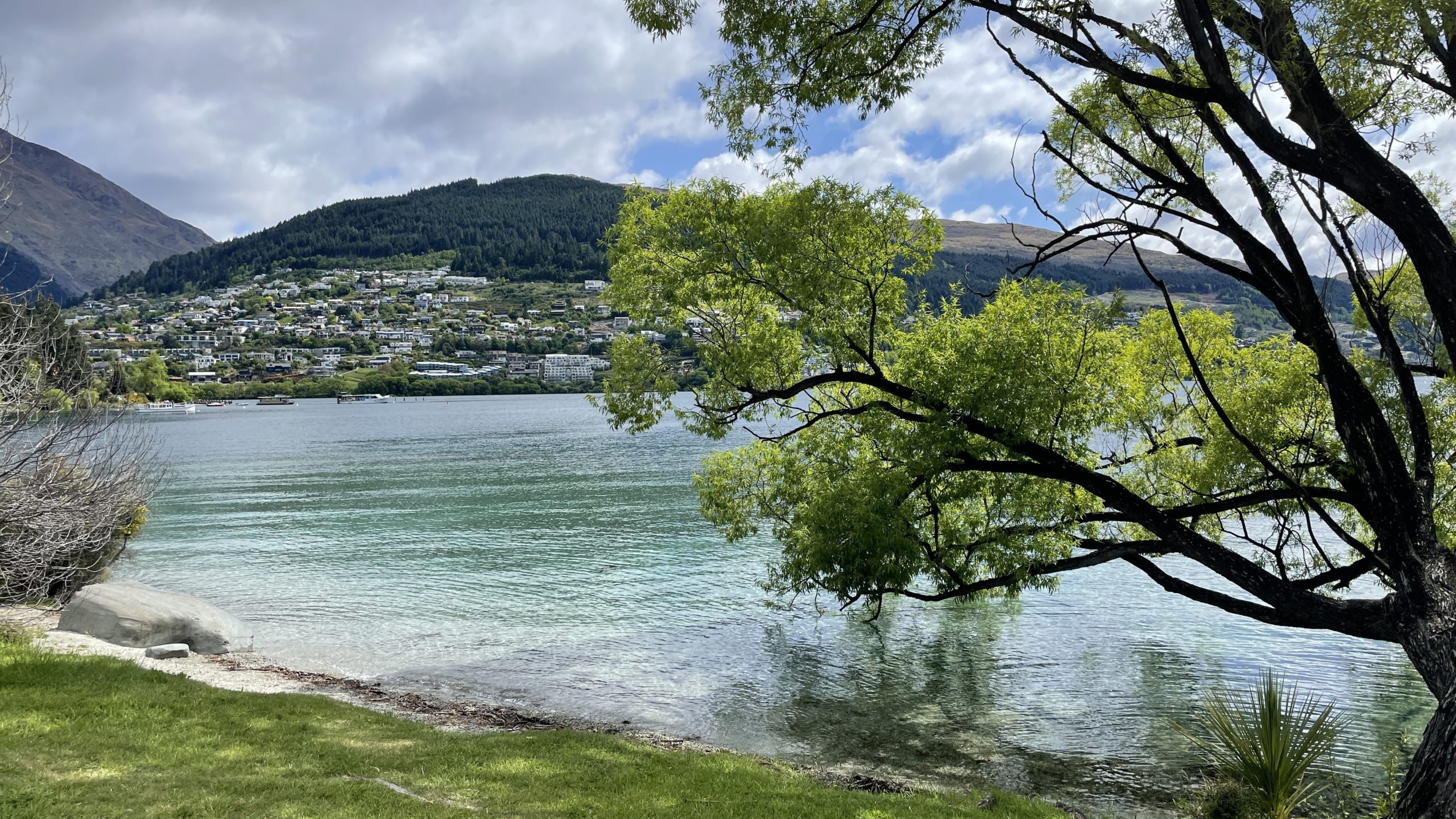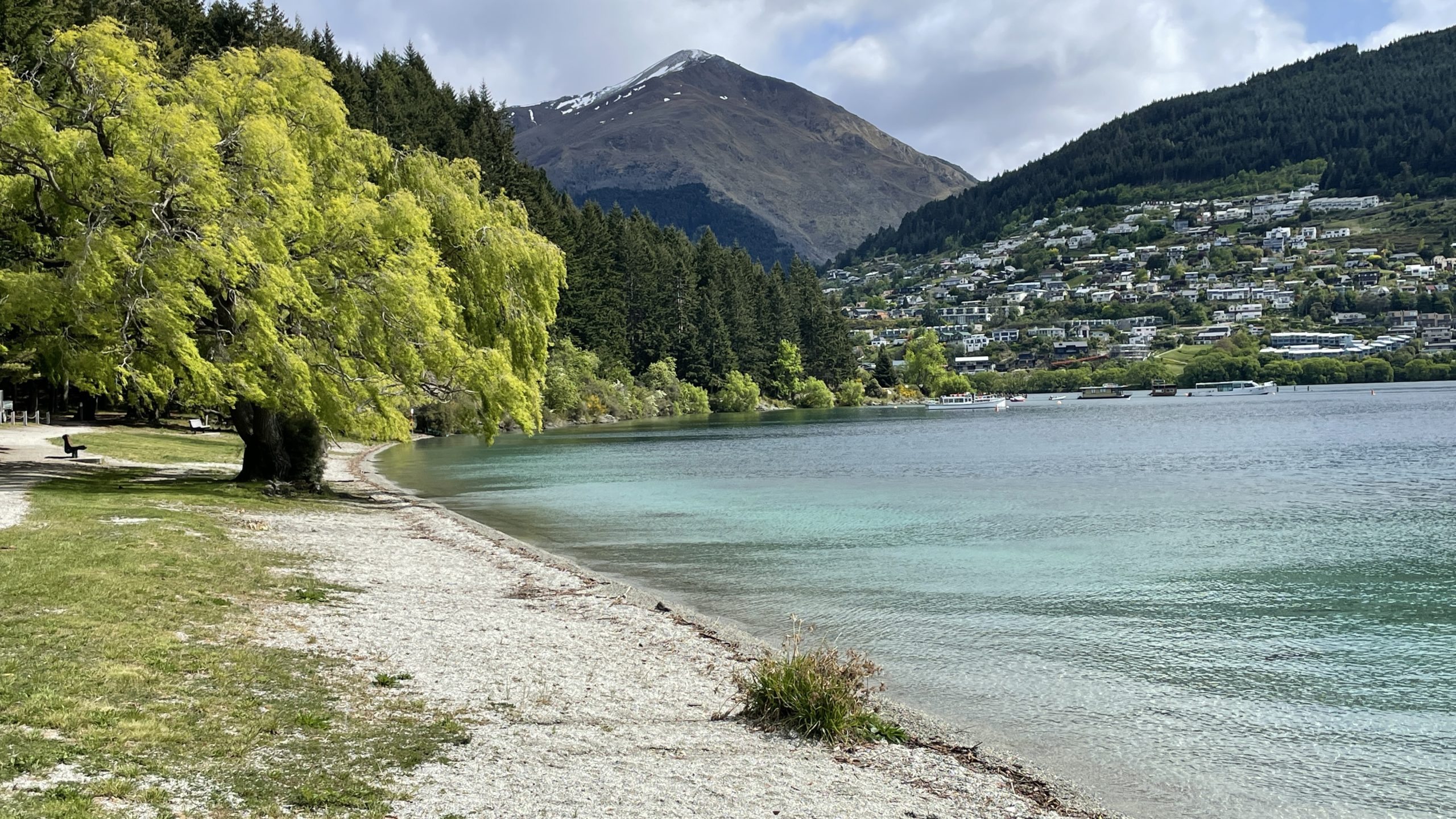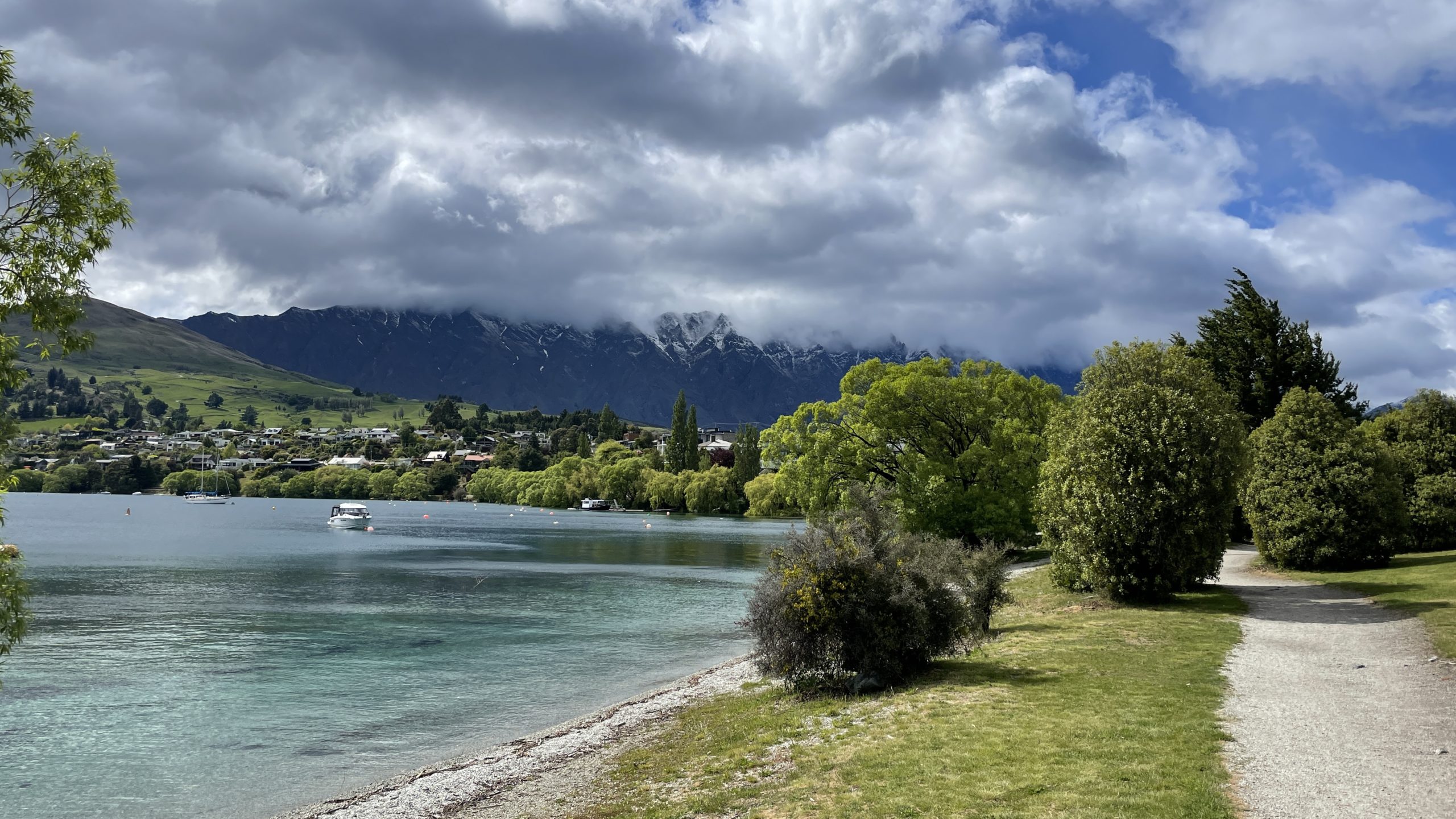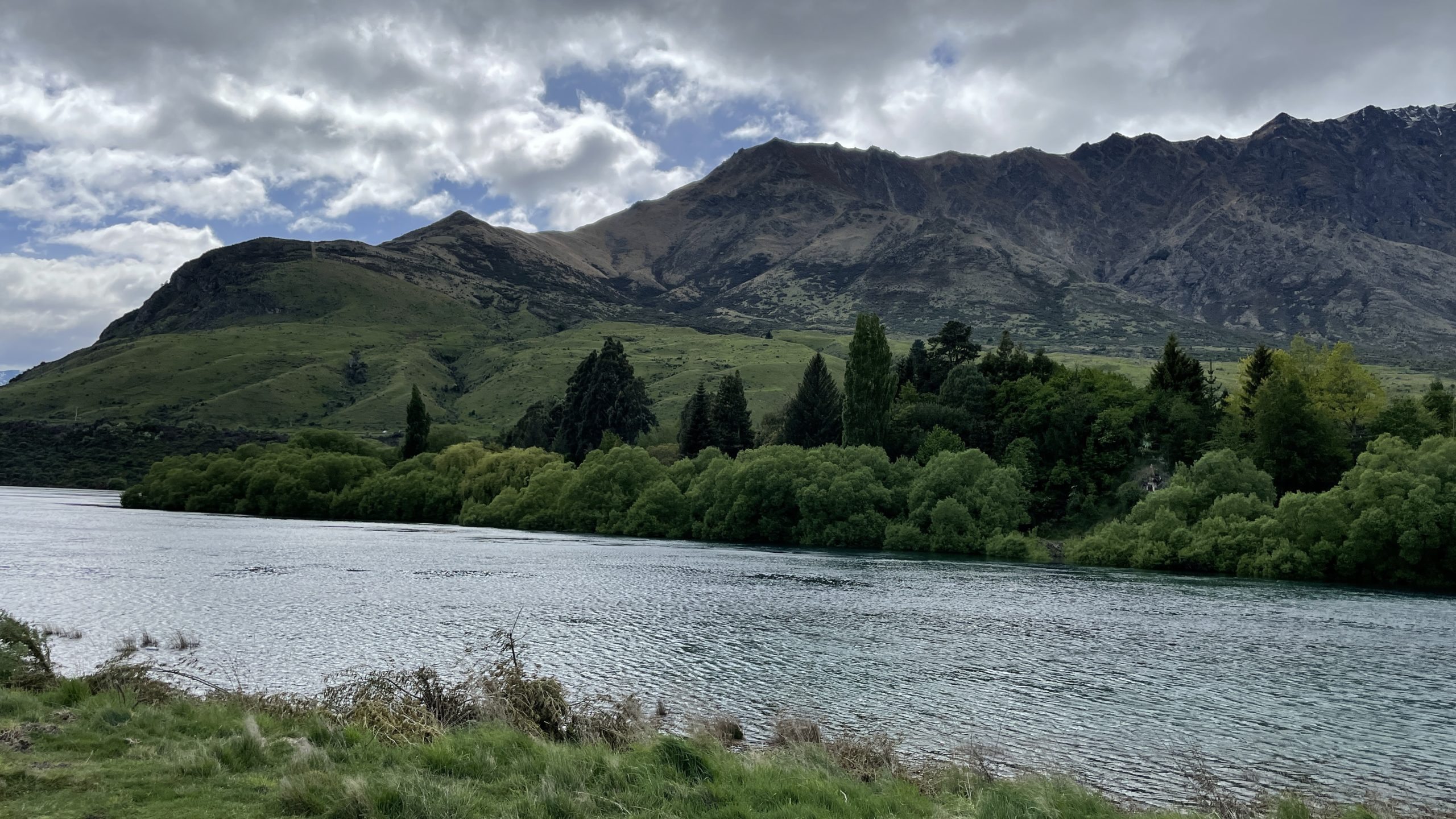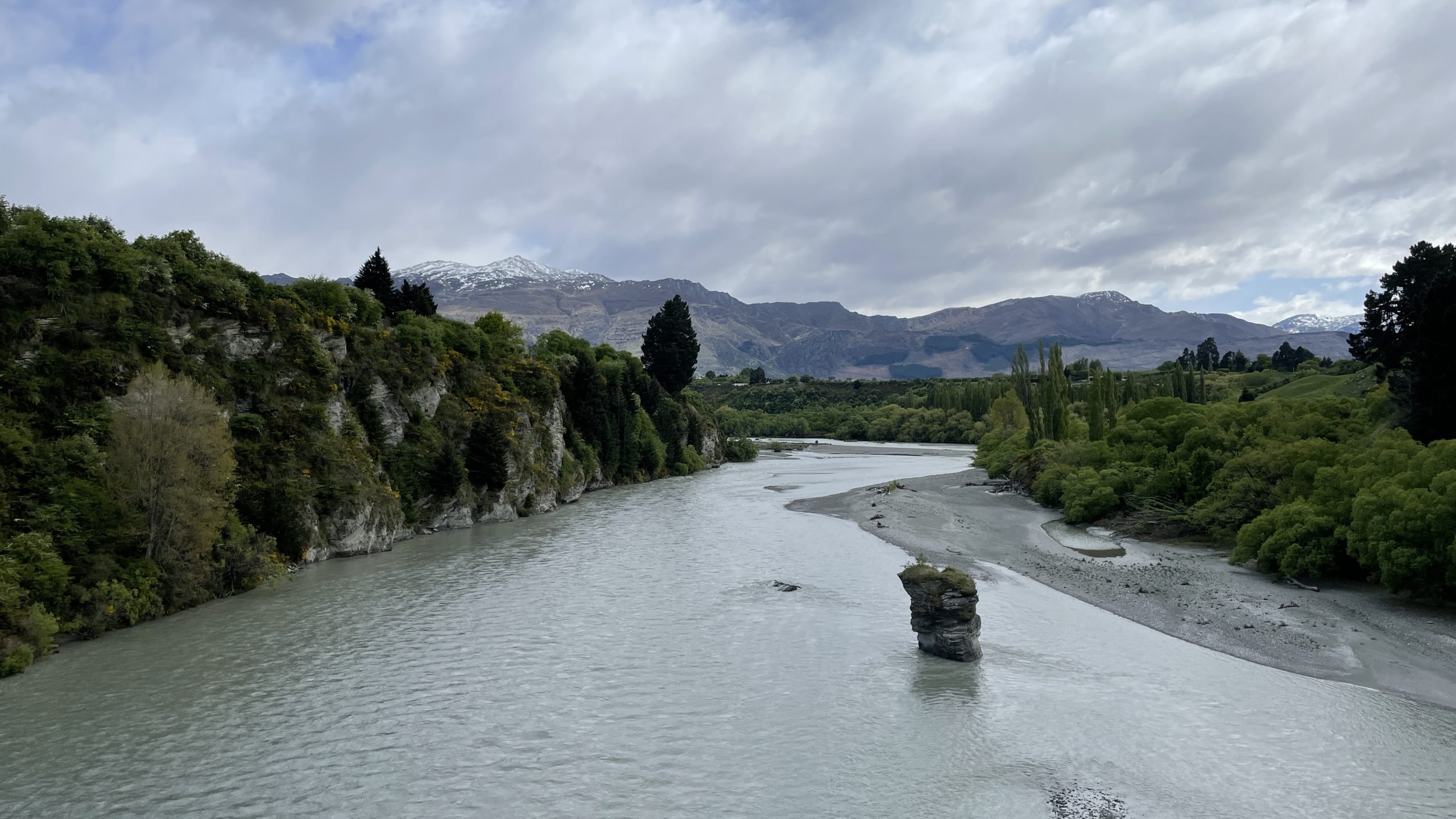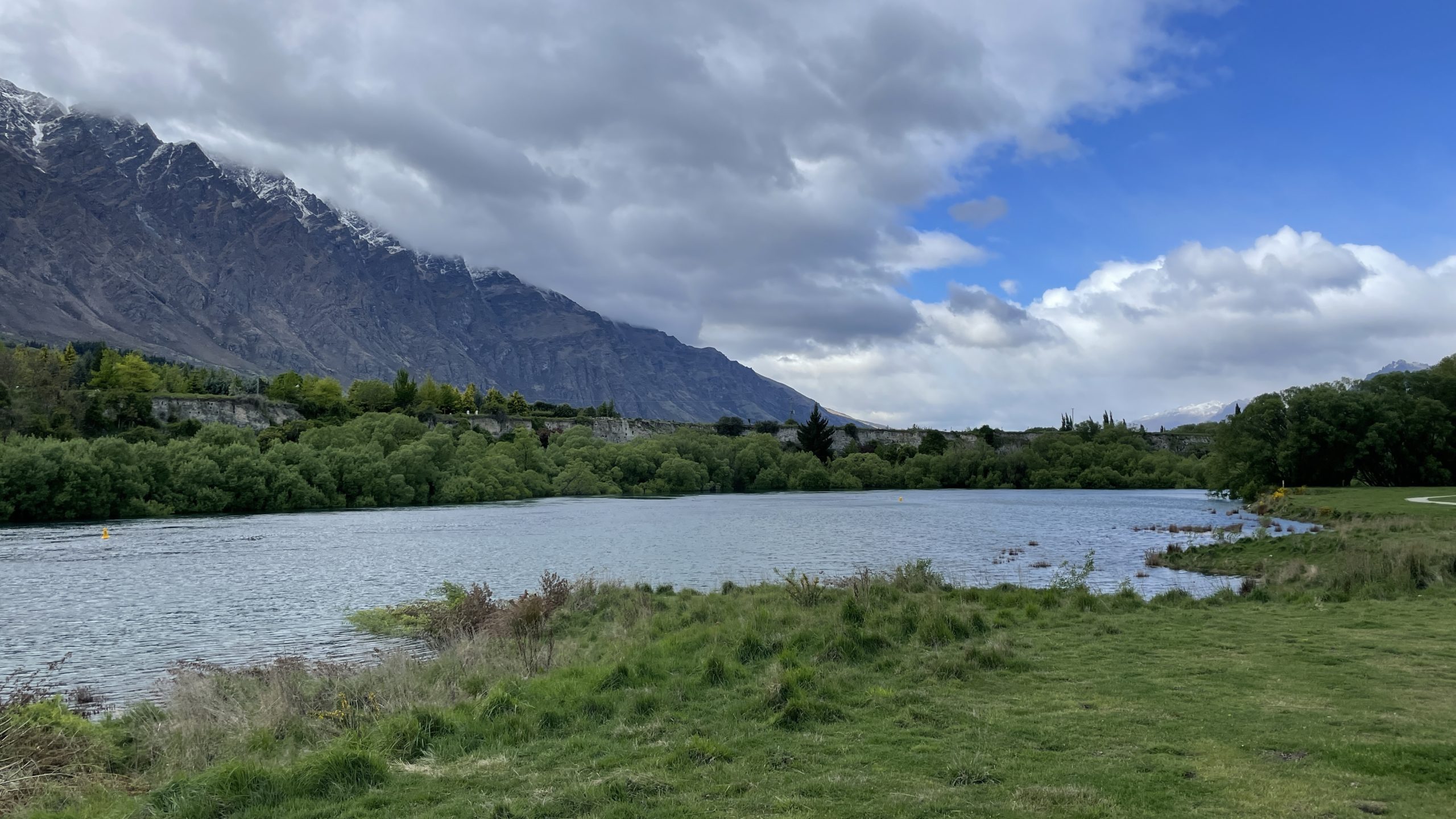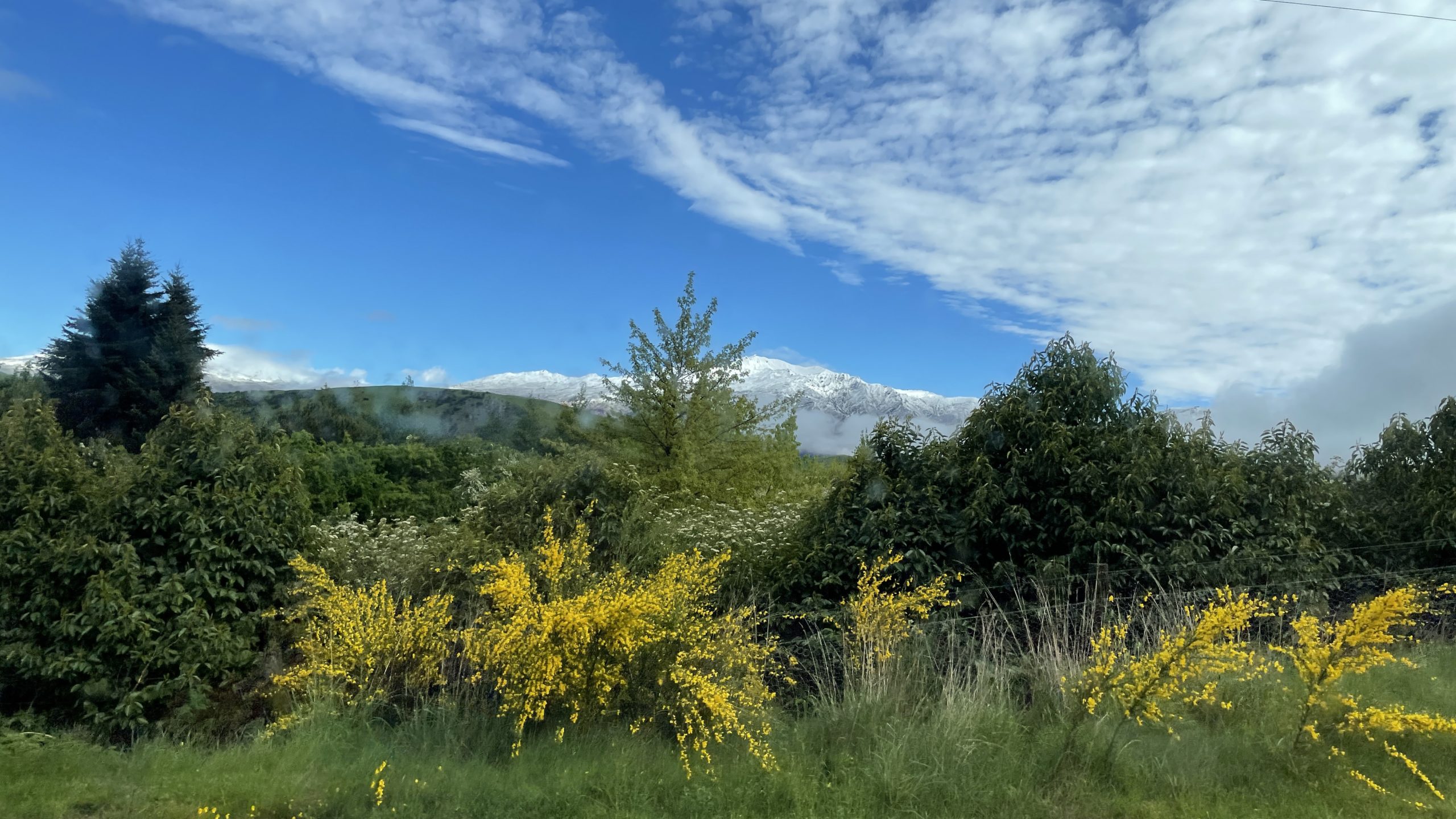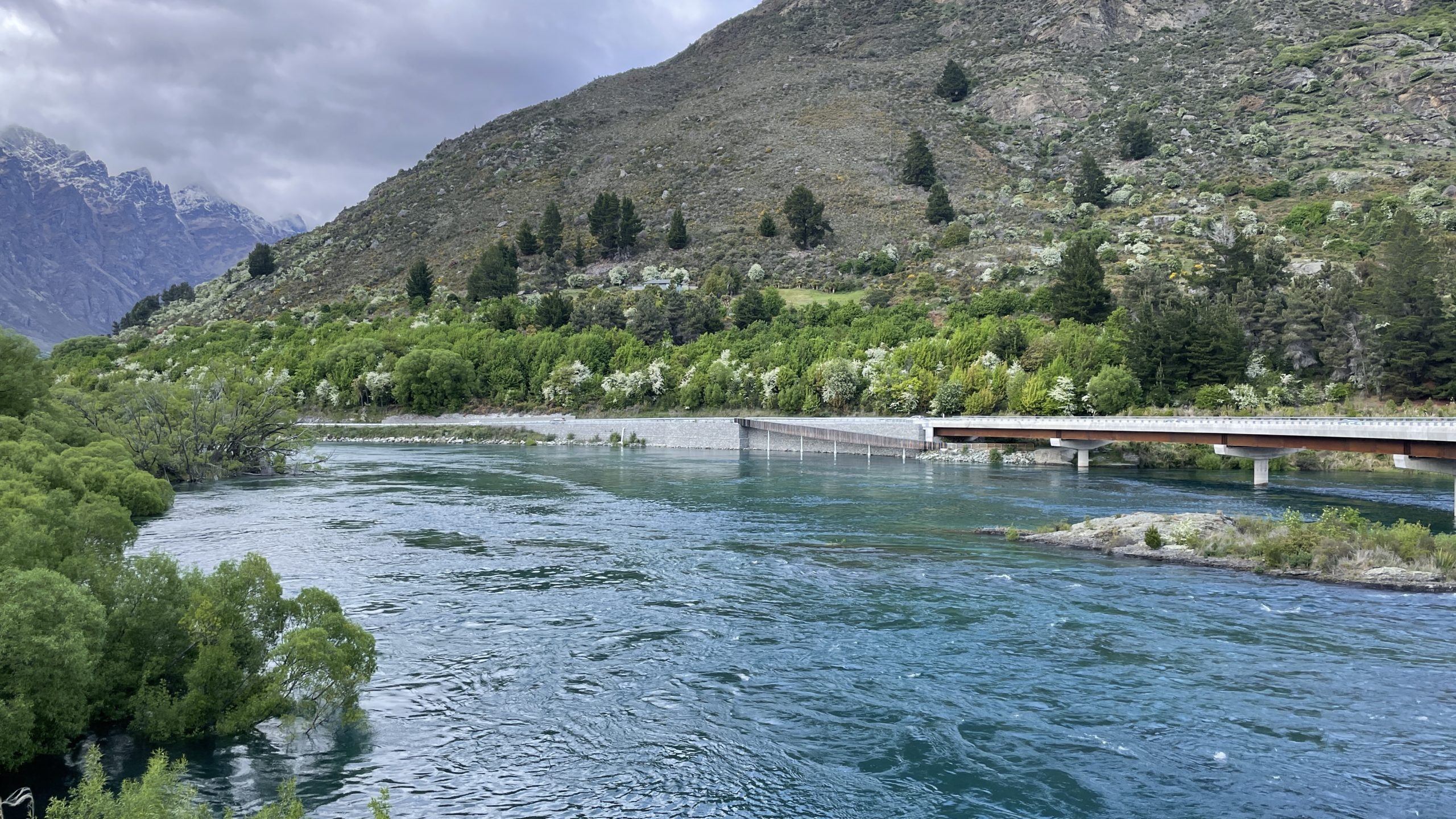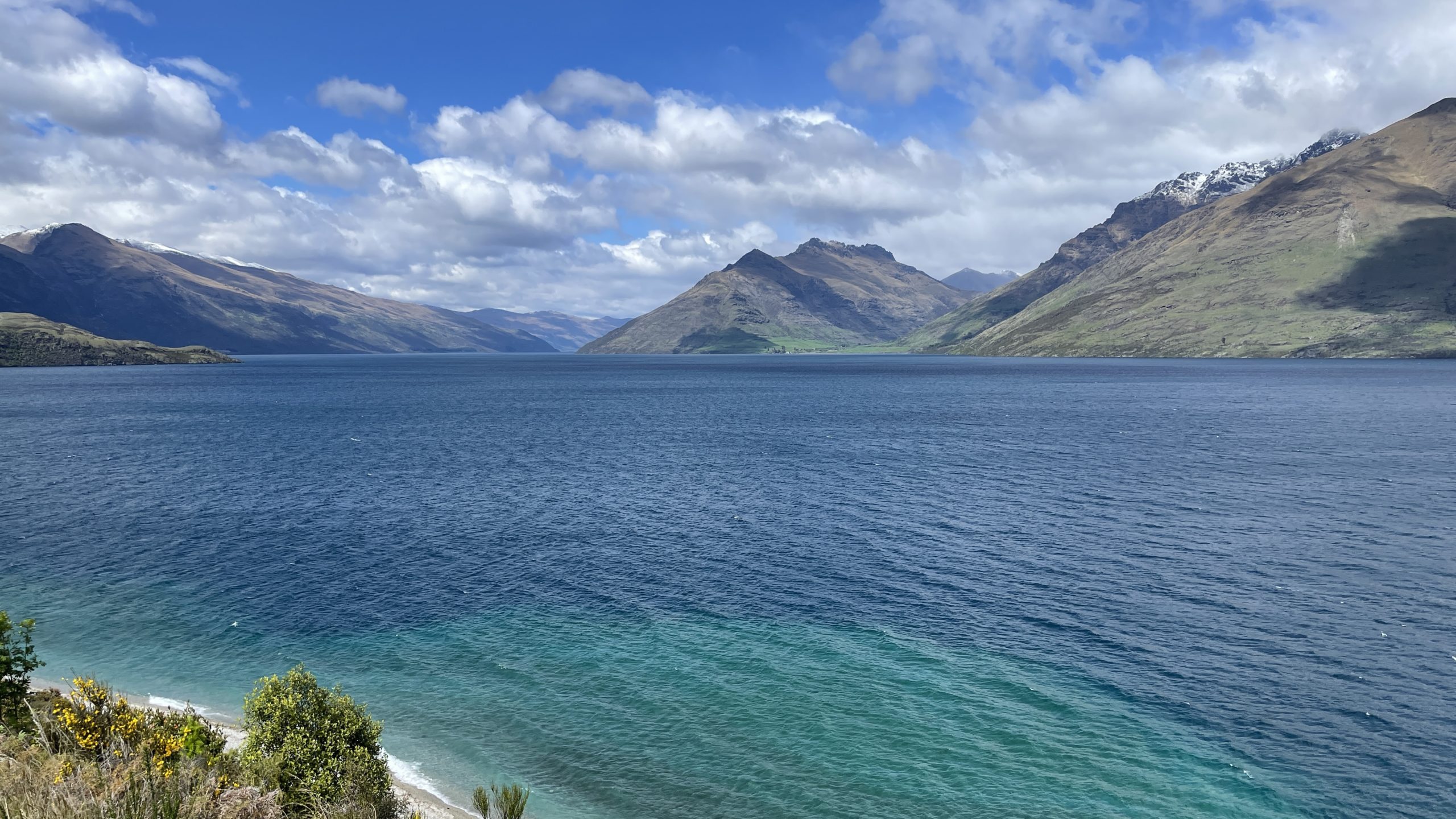 Summing up
There really is something for everyone in Queenstown. I've travelled to many places in the world, and this city still ranks in my top five cities. And the great thing? It's only a 3-hour flight from Australia's eastern seaboard. Sorry Perth, but don't forget you have beautiful Bali on your doorstep.
If you find yourself in Queenstown, I'd recommend doing all the activities above. But these activities are just scratching the surface. When it comes to things to do in Queenstown, the options are endless. From relaxing activities such as spa treatments to those more on the adrenaline-inducing side – and everything else in between – it's all here.
With flights to the city now operated by Virgin Australia as well as Qantas, Jetstar and Air New Zealand, there's no better time to pack your bags and make your way to this wonderful paradise.
Daniel Sciberras travelled as a guest of Virgin Australia and Destination Queenstown.
There's something for everyone in quintessential Queenstown
was last modified:
February 6th, 2023
by