Traditionally, you have only been able to upgrade Virgin Australia flights with Velocity Points. This has now been extended to Delta flights between Australia and the United States, plus flights around America and Mexico.
There's just one important catch: those Delta flights within North and South America must be booked with the VA flight code, and that's only possible in conjunction with a Virgin Australia flight to Los Angeles. Of course, there are many other rules to pay attention to, so read on for all the relevant info.
What Delta routes can you upgrade with Velocity?
There are exactly 45 Delta routes within North America and Mexico that are upgradeable with Velocity Points. The vast majority of them are from Los Angeles (after all, you need to be connecting from Virgin Australia in LA), but some are from Atlanta and Detroit.
Here are the routes and the zones they fall into for the purpose of upgrading.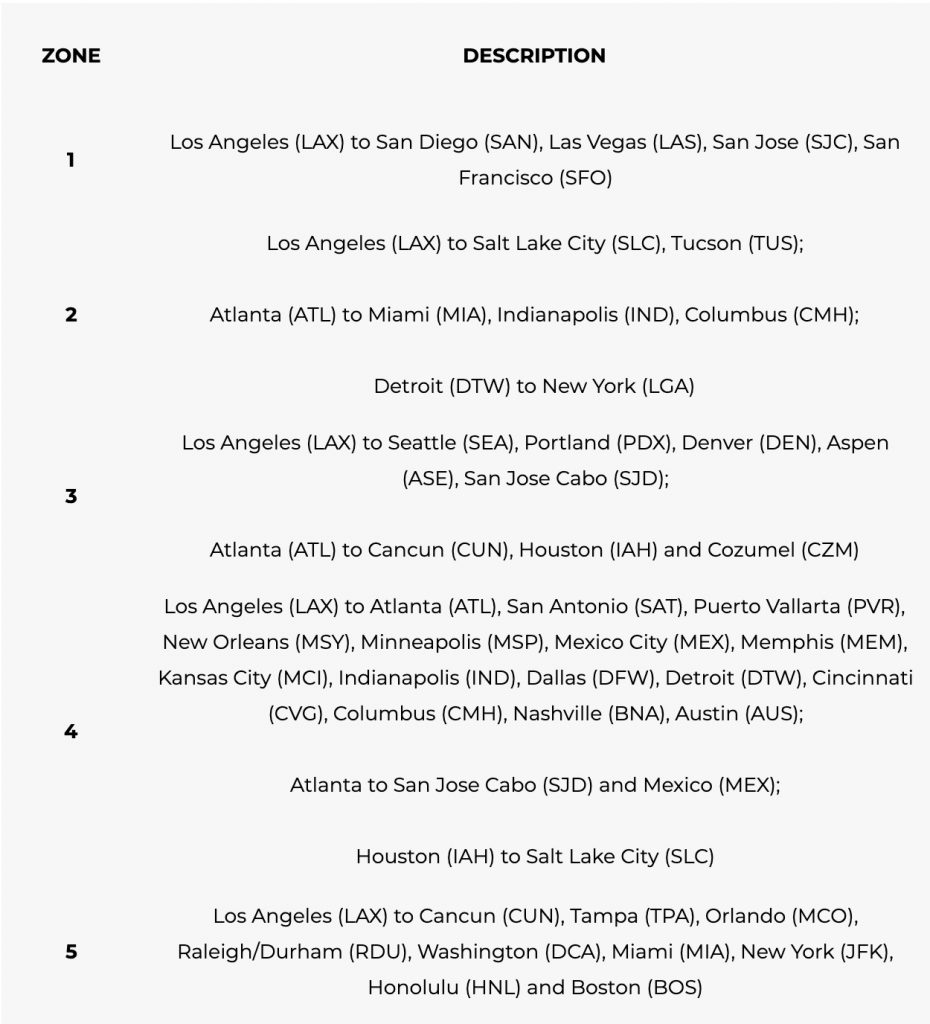 In addition to those short and medium-haul routes above, elite Velocity members also have the opportunity to upgrade Delta's Sydney-Los Angeles flight when booked with the VA flight number.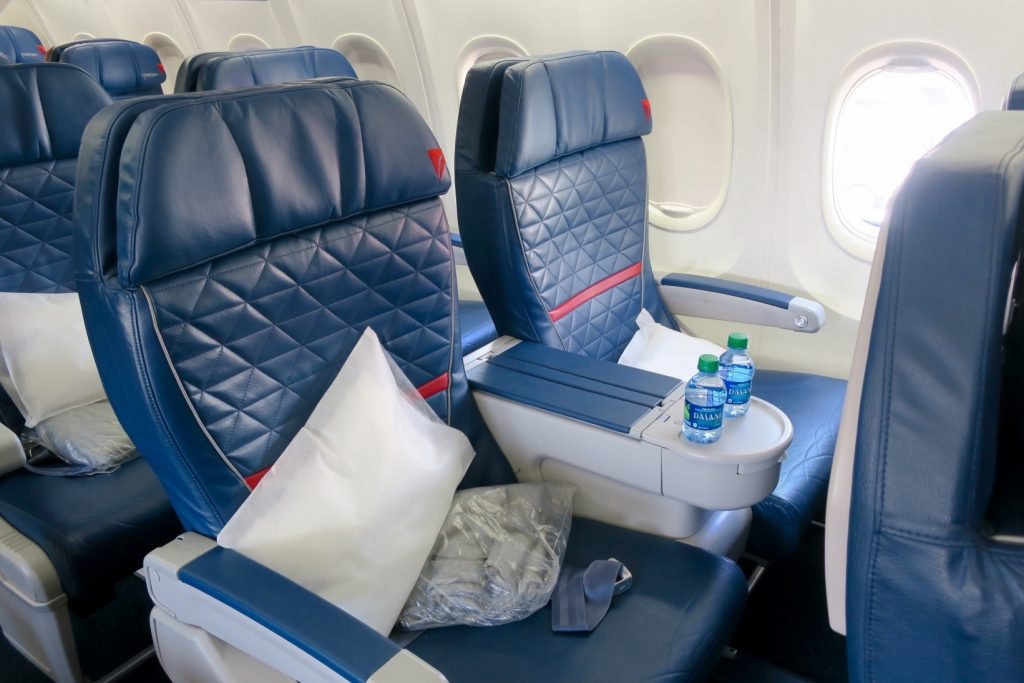 How many Velocity points will it take to upgrade?
Since these flights need to be VA codeshares to be eligible for upgrading, you would have purchased the fare in Economy as Getaway, Elevate or Freedom.
Using the zone table above and the points table below, it should be easy to figure out how many Velocity Points you'll need for the upgrade. If you have two or more connecting Delta flights, each of them needs to be priced and upgraded separately.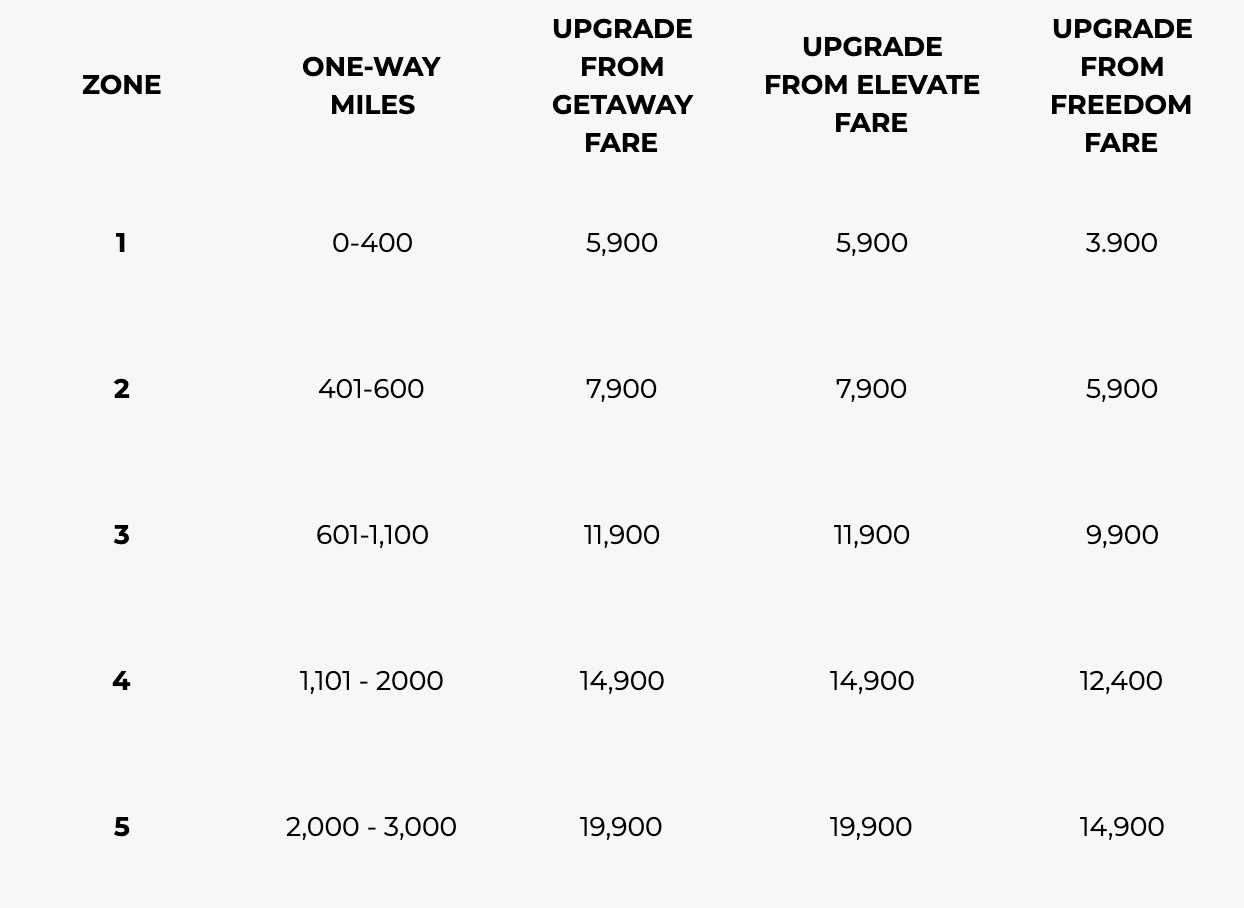 As long as there are Delta Business Class award seats available on the Virgin Australia website and you have booked any VA codeshare fare, you can upgrade! It's also on a first-come, first-serve.
However, things aren't so easy when it comes to upgrading the long Delta flights between Sydney and Los Angeles, which also needs to be booked as the VA codeshare flight.
Only Velocity Gold and Platinum members have a chance to upgrade, and it can only be from Economy Freedom (flexible fare) to Premium Economy or Business, or from Premium Economy (saver or standard fare) to Business Class.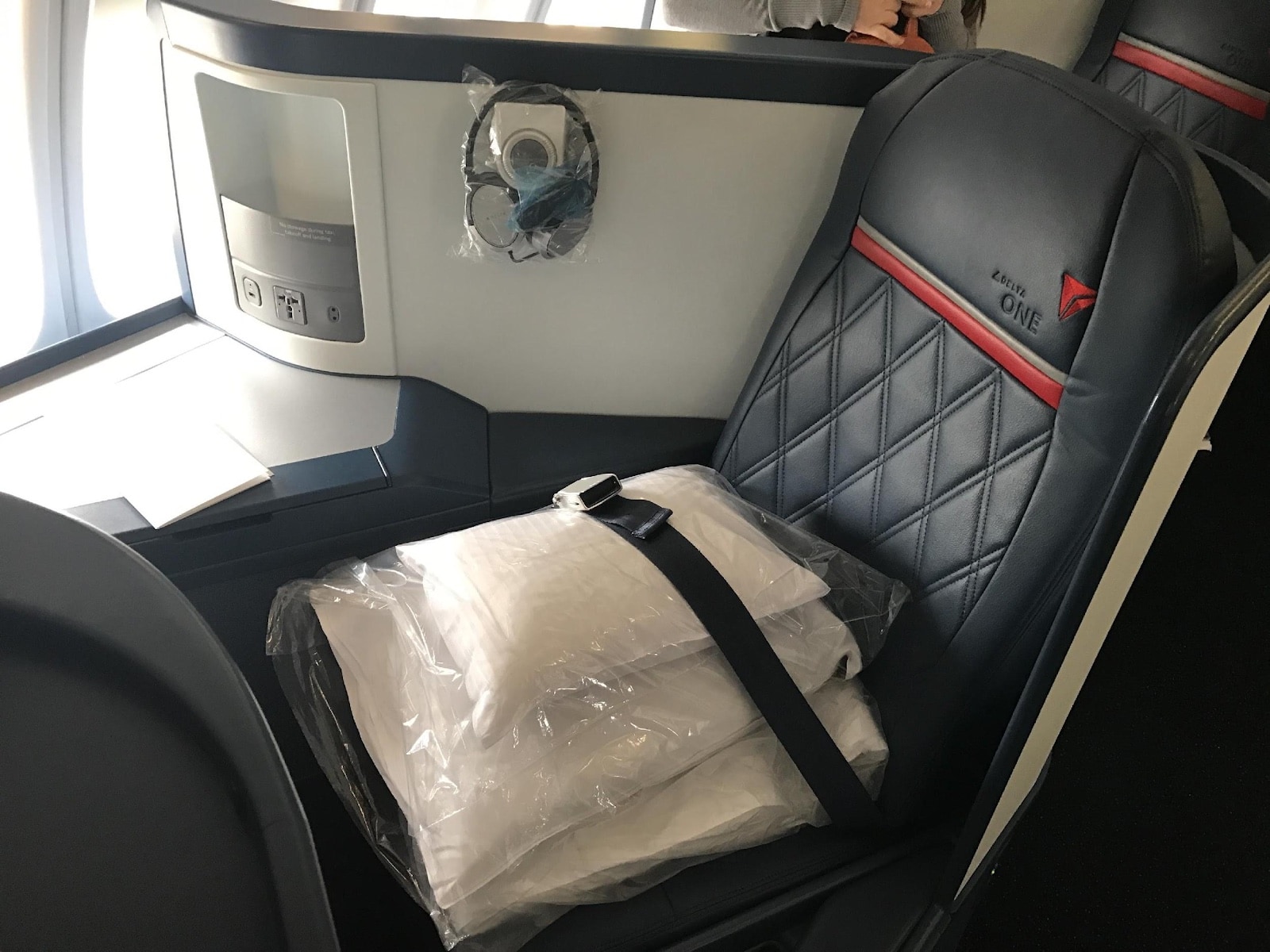 If you somehow fit into both those categories, then these are the Velocity Points you need to part with.
Once again, you need to look for Delta Premium Economy or Business Class reward seat availability on the Sydney-Los Angeles legs, which can be as rare as hen's teeth, unfortunately. But if you do manage to see one, call up immediately to book it.
Waitlisting is not possible and these rates are promotional for six months from 31 October 2019. This means you may need more Velocity Points for Delta upgrades starting from May 2020 onwards.
Ad – Scroll down to continue reading.Minimum spend, terms & conditions apply.
How to upgrade a Delta flight with Velocity.
1. Make sure you have a confirmed Delta flight that is booked through Virgin Australia (ticket number starts with 795) and fits the rules explained above.
2. Go to Virgin Australia's website, check the 'Points + Pay' box and type in your flight details. You'll be searching for Premium/Business availability.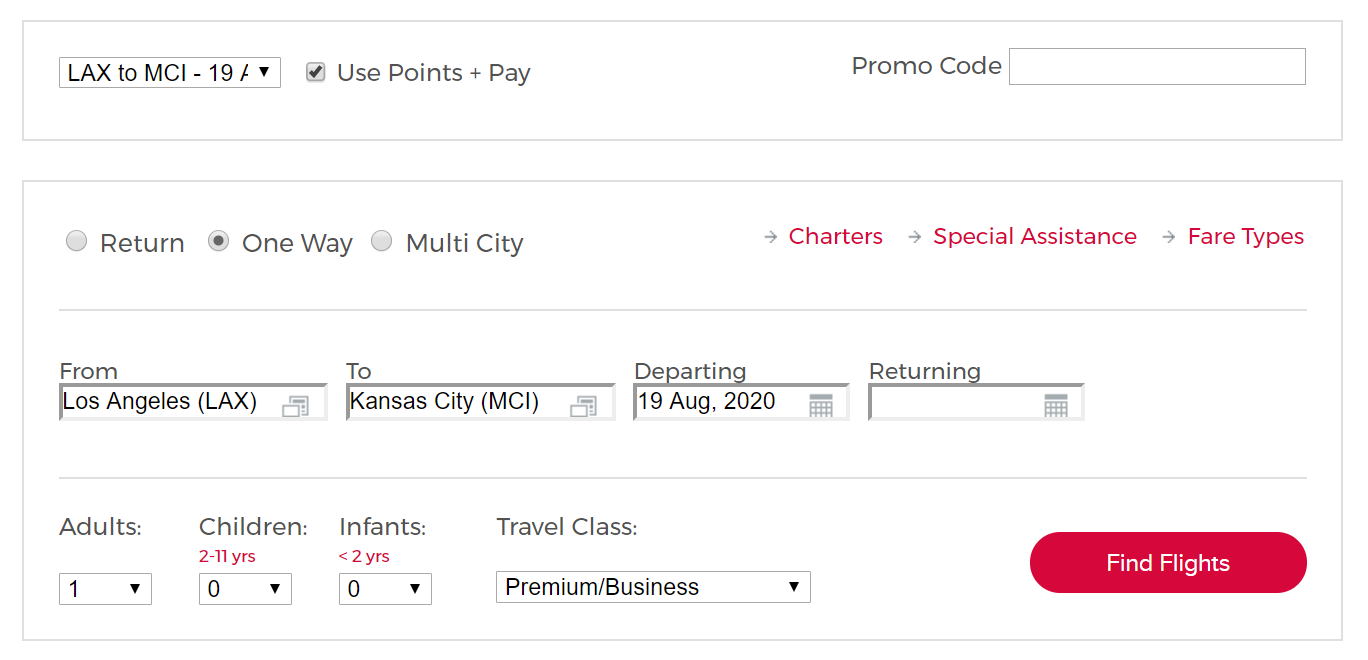 3. See if there are any Business (or Premium Economy) Reward seats on your booked flight.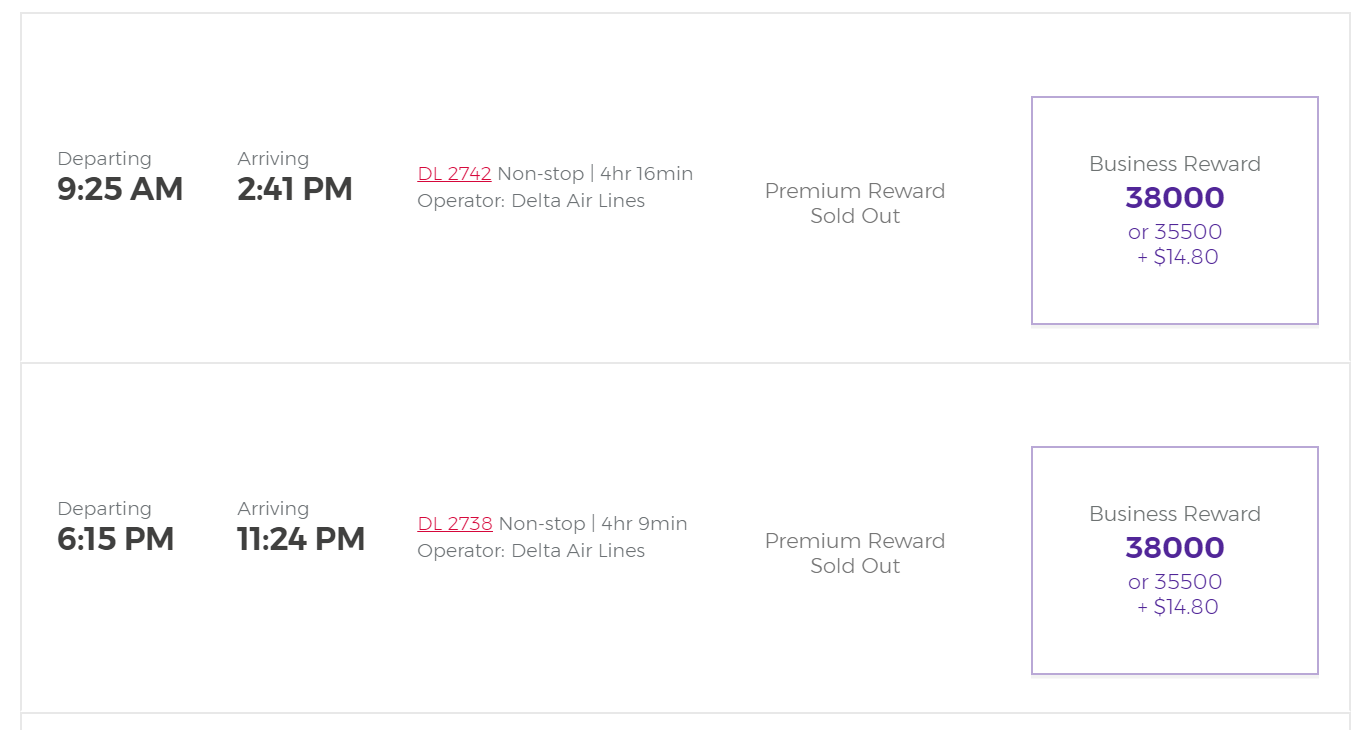 4. If yes, call Velocity on 13 18 75 or +61 2 8667 5924 to request the upgrade.
5. If no, you will have to check again later. It's not possible to waitlist for an upgrade.
In this example, Los Angeles to Kansas City is a Zone 4 upgrade needing 12,400 to 14,900 Velocity Points per person, depending on the originally booked fare.
Upgrades can be done anytime from the point of booking up to 72 hours before the flight. Confirmed upgrades can also be rescinded for $35 or 4,500 points up to the 72-hour cut-off mark – after that, it would be forfeited with no points returned.
Summing up
It's always good news when an airline adds more ways to use their points and upgrade flights, especially on other partner carriers. I hope this arrangement is here to stay. While it would have been nice to be able to use Velocity Points on any DL-coded flight, I understand why Velocity is limiting it to VA codeshare flights only.
The upgrade rates are fair and the restrictions are very similar for Virgin Australia's own flights – i.e. anyone can upgrade domestic and short-haul international sectors, while only Gold and Platinum can upgrade long-haul sectors from expensive fares.
My main concern is the limited number of Business reward seats on popular routes such as Sydney-Los Angeles and Los Angeles-New York. Also, time will tell on whether Velocity will increase these upgrade rates once the six month 'honeymoon period' is over in May 2020.
Frequently asked questions
Can I use the Velocity Platinum complimentary upgrades for Delta flights?
No, you can only use Velocity Points to upgrade eligible Delta flights.
Will I earn points and status credits on my upgraded Delta flight?
Points and status credits are still earned at the original fare level you purchased.
Can I upgrade Delta flights with Velocity Points online?
Unfortunately, these upgrades can only be processed over the phone during opening hours.
You can now upgrade Delta flights using Velocity Points
was last modified:
January 16th, 2020
by