Virgin Australia and Velocity Frequent Flyer have partnered with many major international carriers such as Singapore Airlines, Delta and Etihad, that allow you to earn and redeem Velocity Points when flying with those partner airlines.
Read on to see a full list of Velocity partners airlines, and how you can earn and redeem Velocity Points when flying with them.
Who are Velocity's partners?
Velocity and Virgin Australia partner with Singapore Airlines, SilkAir, Delta Air Lines, Etihad Airways, Virgin Atlantic, Hong Kong Airlines, Beijing Capital Airlines, Tianjin Airlines, Hainan Airlines, South African Airways, Hawaiian Airlines, Alitalia, FlyPelican and Tigerair.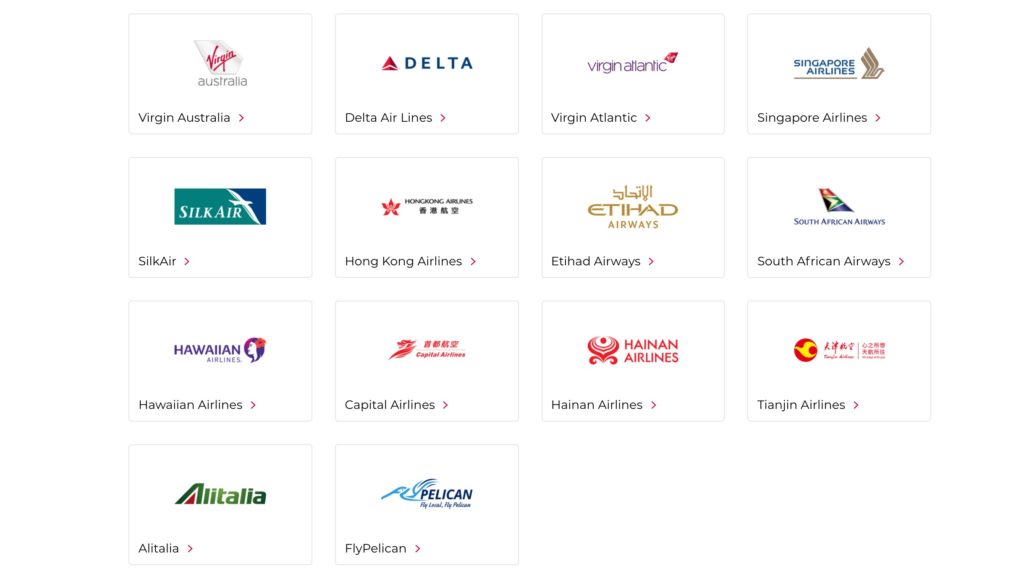 This means in the majority of cases, you can earn Velocity Points and Status Credits while flying with them, as well as redeem points for reward seats.
Which airlines can you use Velocity points with?
You can use your Velocity Points online with Virgin Australia, Delta, Etihad, Singapore Airlines, SilkAir, Hainan Airlines and Hong Kong Airlines.
You will have to ring the contact centre at 13 67 89 to book Virgin Atlantic, Hawaiian Airlines, South African Airways, Alitalia and Beijing Capital Airlines flights.
For online bookings, simply enter your origin and destination, and click 'Use Points + Pay'.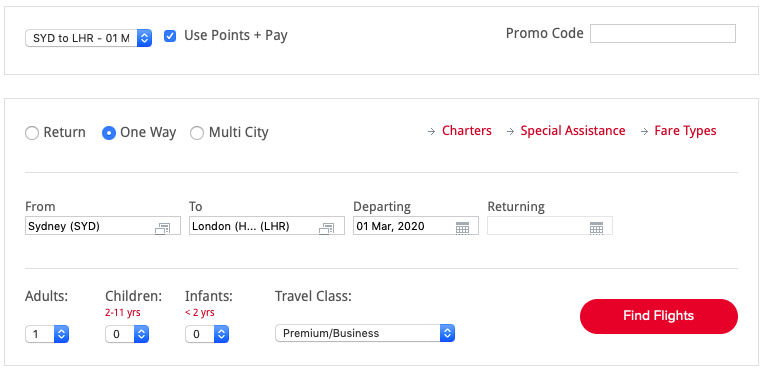 In this Sydney to London search, both Singapore Airlines and Etihad results show up, although a business reward seat is only available for the former at 139,000 Velocity Points.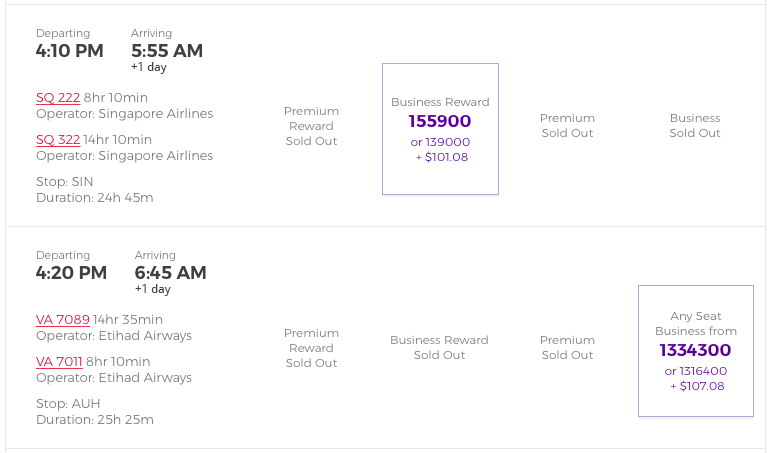 Ad – Scroll down to continue reading.Minimum spend, terms & conditions apply.
Points earned from each Velocity partner airlines
Here is a snapshot of how many points you could earn from Velocity partner airlines.

Higher travel classes will earn more points and Velocity Silver/Gold/Platinum members may receive an additional bonus on top if the flight has a VA code.
Click on each airline name to see the full points earning details.
How to check how many Status Credits each flight earns
Nearly all paid fares will be eligible to earn Status Credits. Only reward bookings and free tickets (e.g. from a competition or credit card benefit) are excluded.
To check how many Status Credits you can earn, go to the Status Credit Earn Tables. There is a link to a Mileage Calculator where you check the distance of the flights. You then need to find the table that applies to you (Domestic, Short-haul or Long-haul) and cross-reference the distance with your fare type.

For example, a Sydney-Melbourne flight in Economy Elevate would earn 15 Status Credits each way, per person, while a Brisbane-Perth flight in Business would earn 105 Status Credits.
Summing up
Virgin Australia and Velocity have a decent number of airline partners where you can earn points and status credits when flying with them.

As a general rule, booking VA codeshare flights with partner airlines will get you more Velocity points and status credits overall, plus Velocity Silver, Gold and Platinum members will get even more bonus points.

Do not forget to attach your Velocity number to any partner airline tickets you book, and always keep a copy of your boarding passes in case you need to make a missing points claim later.

Guide to Velocity Frequent Flyer airline partners
was last modified:
March 16th, 2022
by