I'm reading a plaque in the current SilverKris Perth Lounge – 'Formally Opened by The Hon. Sheila McHale, 21 December 2006.' That's an impressive run of more than 16 years, though the lounge won't reach its 17th birthday. As exclusively revealed by Point Hacks, Perth is the next in line to receive a brand-spanking new SilverKris lounge in late 2023.
That's great news because Singapore Airlines has really outgrown this space. Flights between Perth and Singapore are consistently filled to the brim, especially since borders have re-opened. And as fond as I am of flying Singapore Airlines out of Perth (it was often the start of another amazing childhood holiday, back in the day), this lounge just isn't up to par anymore.
But at least we now know that better things are coming. And if you do happen to be flying Singapore Airlines in the next few months, here's what to expect.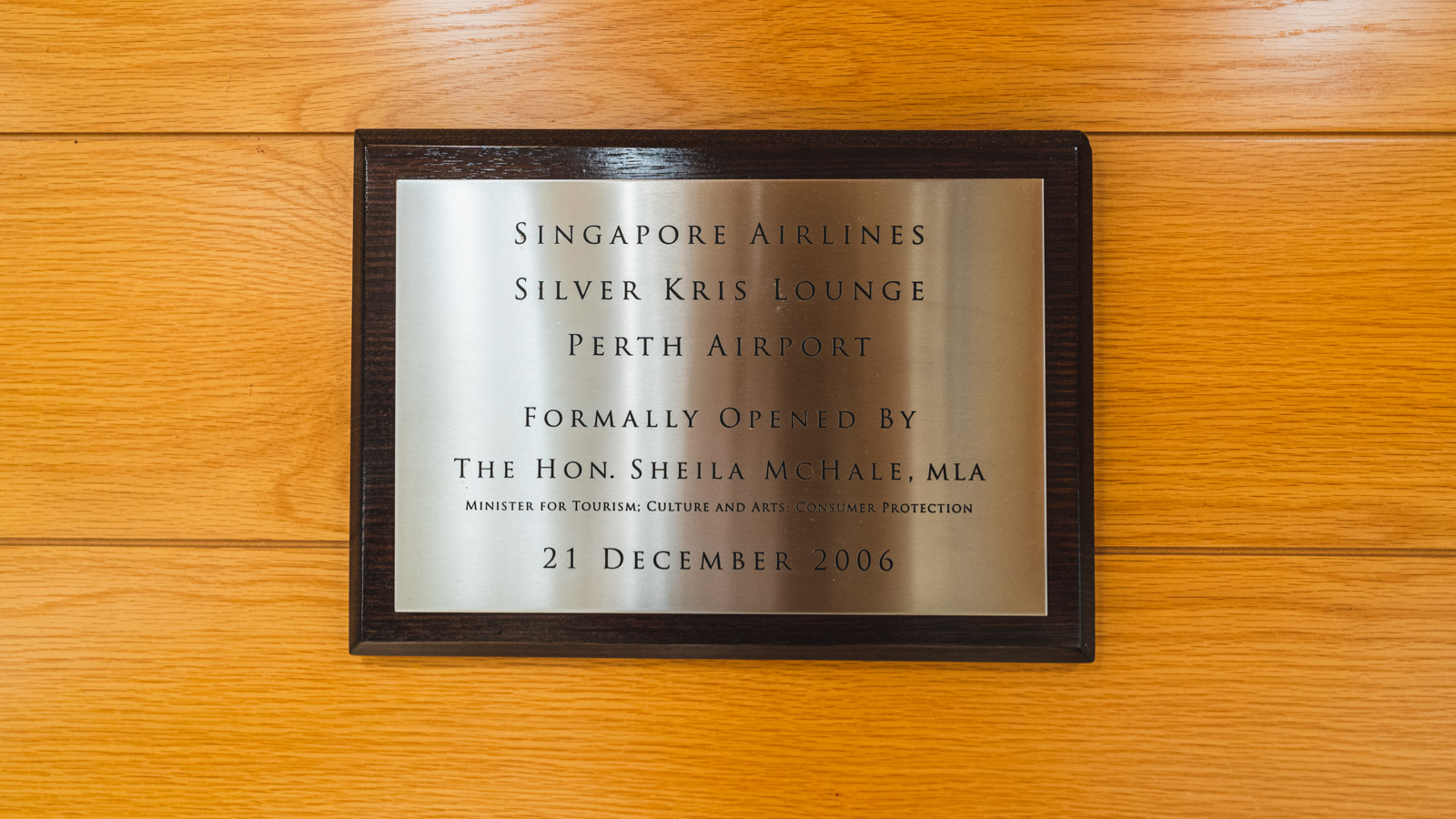 SilverKris Perth lounge location and details
After clearing passport control and security in Terminal 1, head up the escalator and turn right. You'll see a sign pointing to two lounges in this direction – the pay-per-use Aspire Lounge and the Singapore Airlines SilverKris Lounge, which is opposite Gate 54.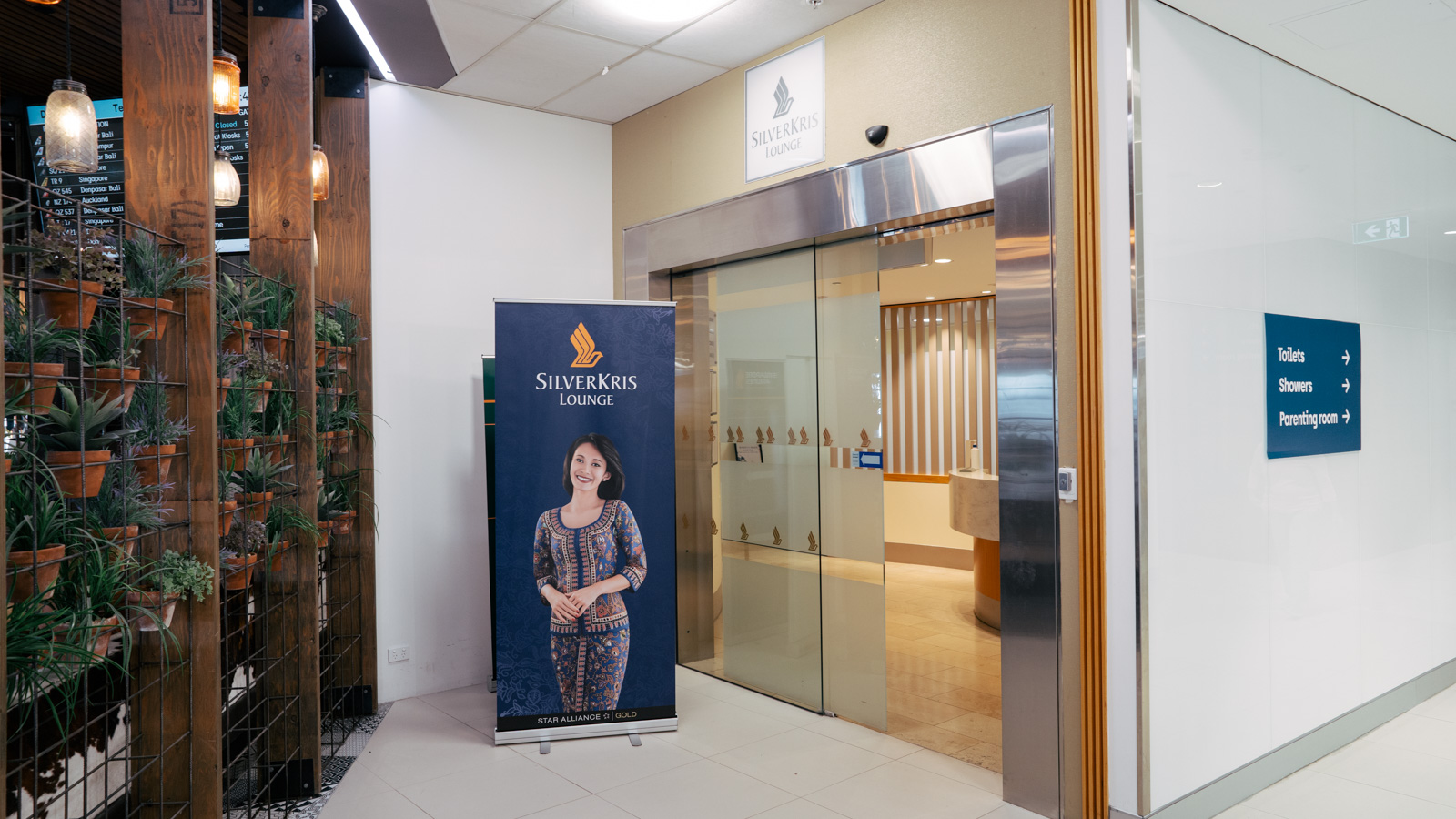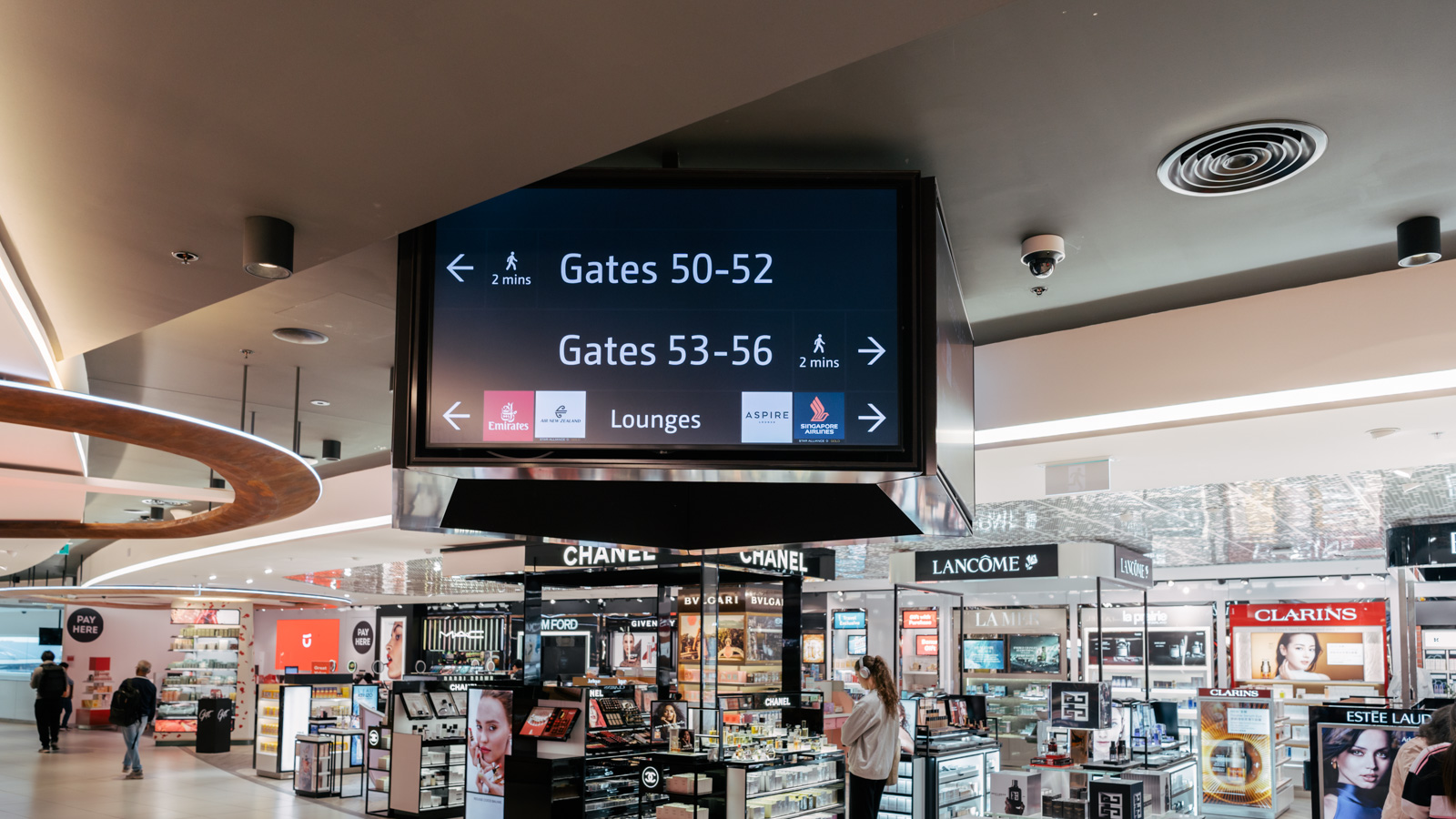 The SilverKris lounge is open for three periods throughout the day, catering to the airlines' daily departures:
3:40 am – 6.05am (for SQ224)
1.40 pm – 4.40 pm (for SQ214)
9.40 pm – 12.40 am (for SQ216)
We expect the new lounge will take on these opening hours. And when the seasonal four-weekly SQ226 flight starts up again, we expect the lounge will open earlier during the day to cater for the 2:10 pm departure.
SilverKris Perth lounge seating
This lounge is small and windowless, and it fills up quickly before my afternoon flight to Singapore. I'm one of the first passengers in, so it doesn't look too busy in the photos. But by boarding time, nearly every seat is taken.
The nicer part of the lounge is directly when you walk in. A communal dining table fills the space and there are also some bar table seats along the wall. To the right is a small nook with work tables, but I advise against staying here because the barista is also steaming milk a metre away.
The rest of the space is taken up by a single lounge room, filled with individual sofas. At least there are AC power points between most seats and a TV on the far wall.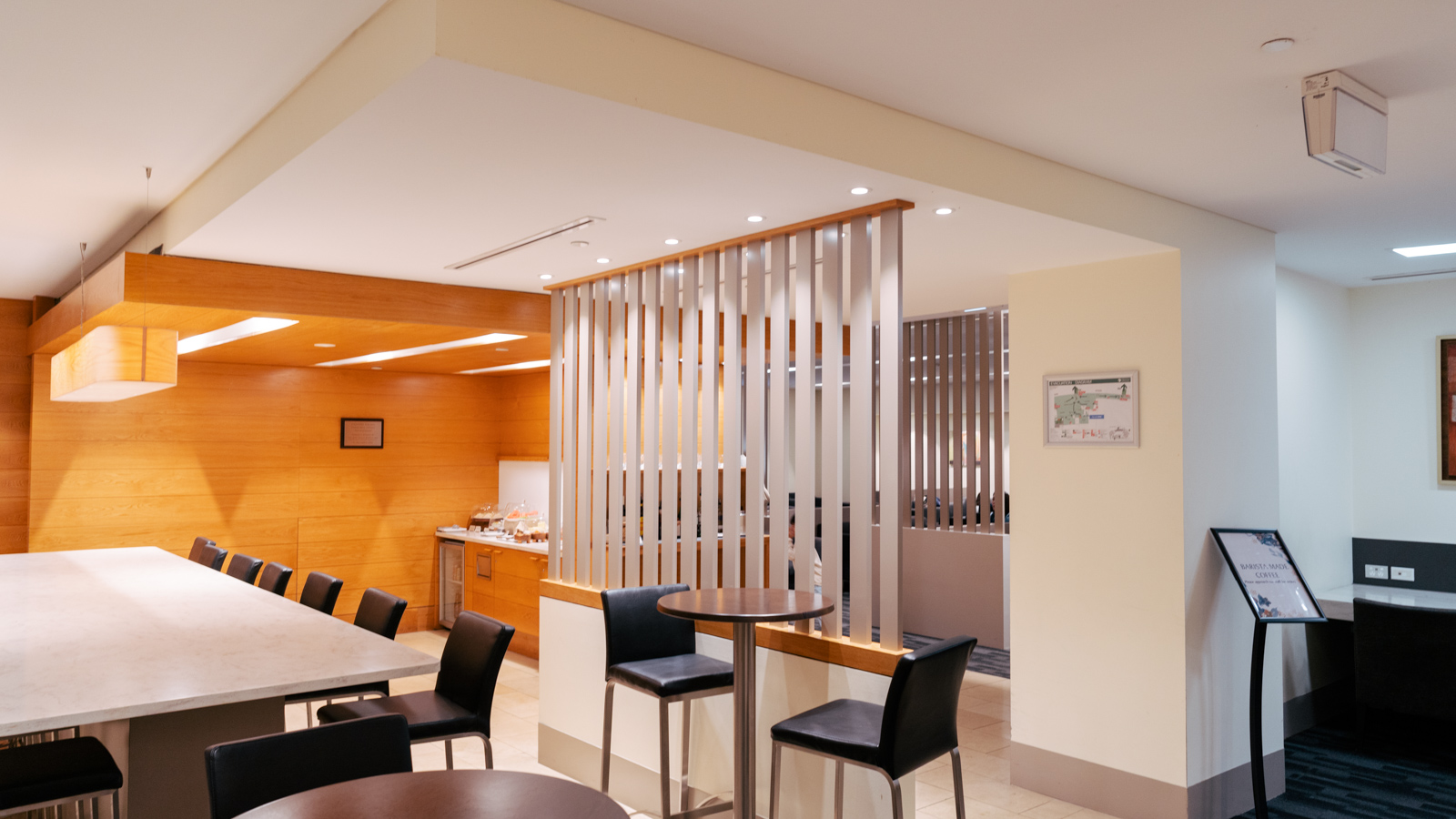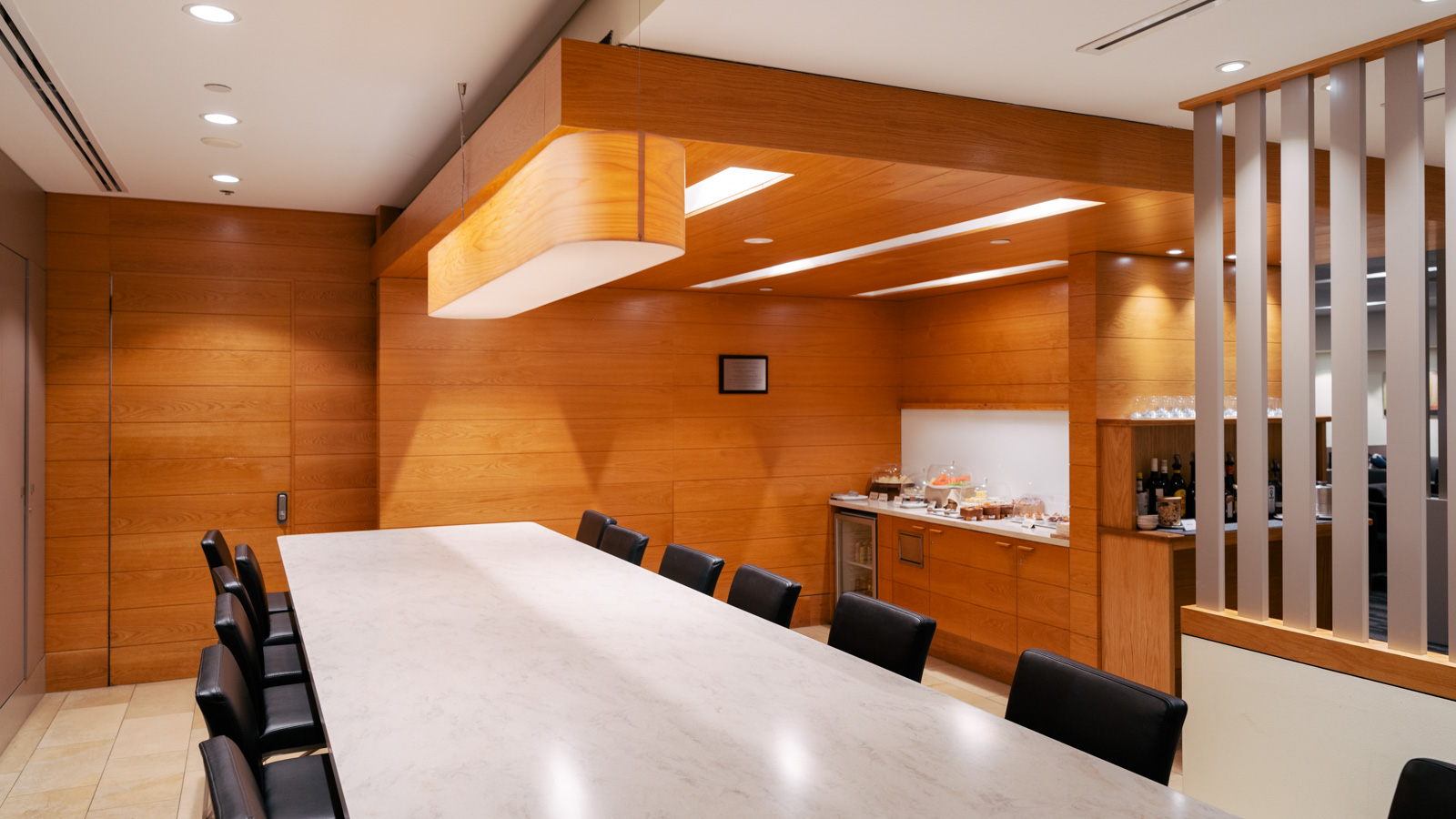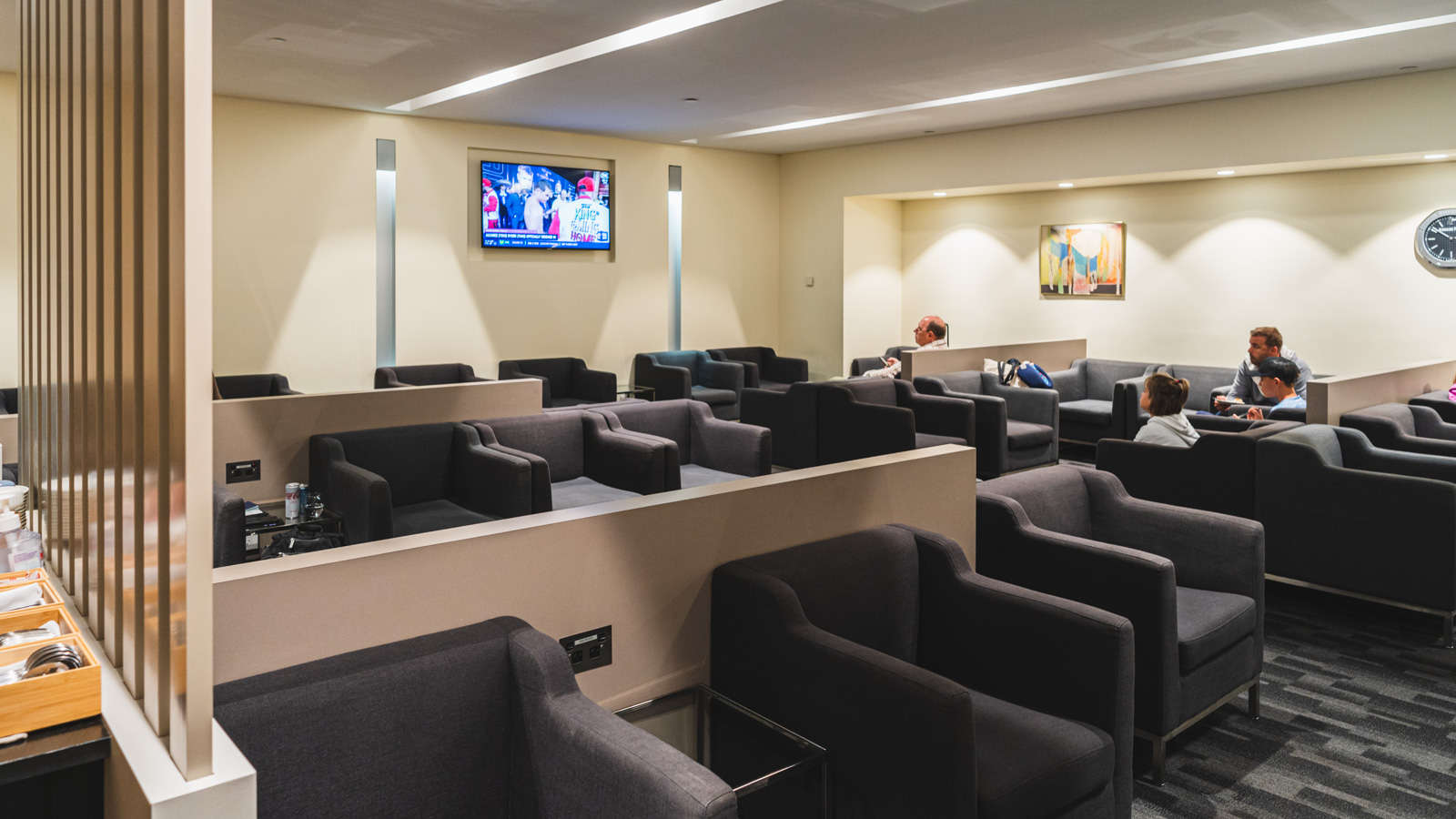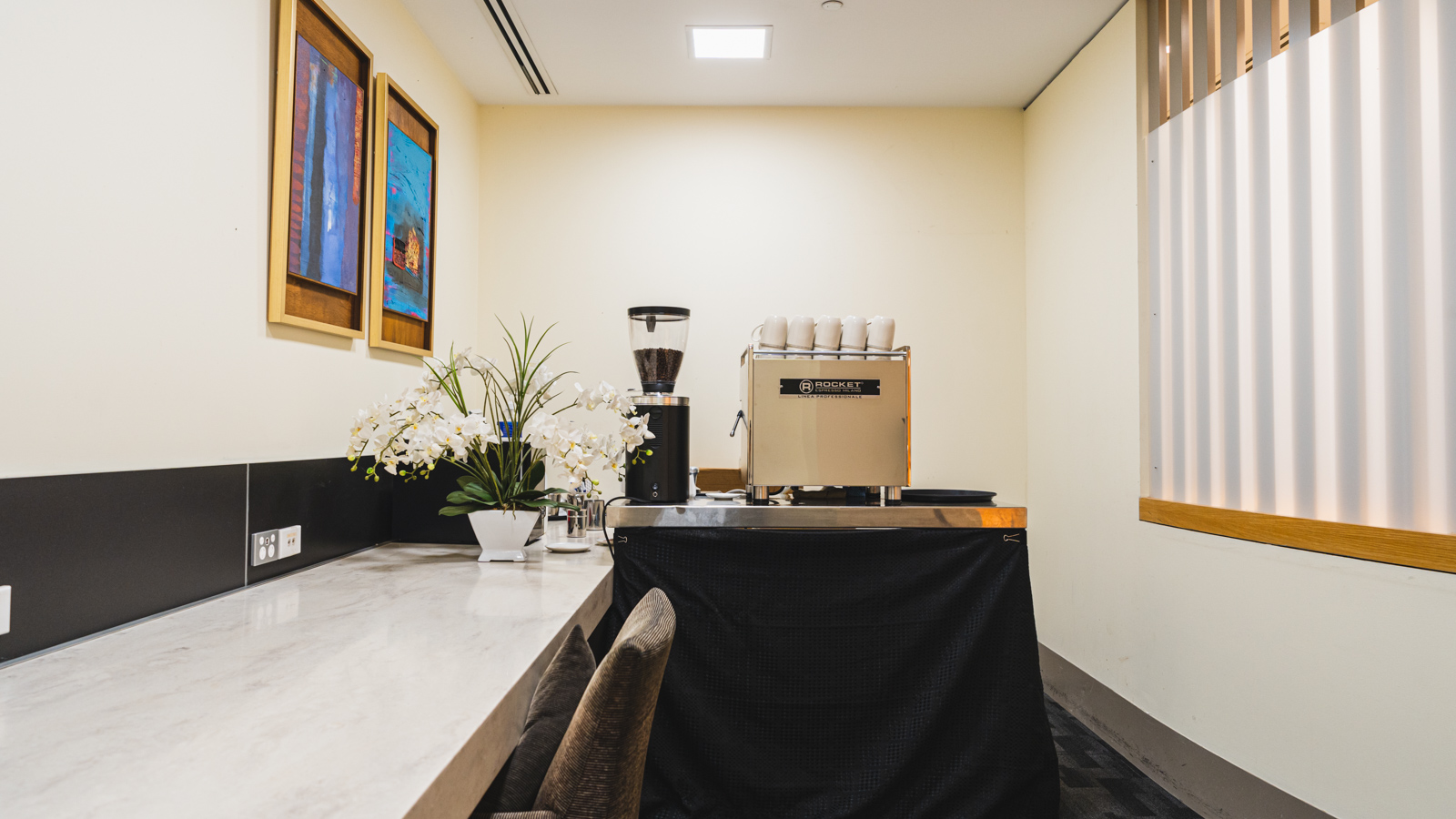 SilverKris Perth Lounge food and beverage
Here's where Singapore Airlines' efforts shine. For such a small lounge, the range of food and drinks is impressive. On the hot buffet, I happily much on pork baos, vegetable dumplings (chai kueh), spiced coconut chicken and coconut steamed rice. I haven't had time to eat lunch at home, so these bites hit the spot.
The cold buffet is equally tempting including egg salad sandwiches, Caesar salad bowls, cheese cubes, assorted petit-fours and fresh-cut fruits. I can confidently say the lounge food here beats what I later eat onboard in Economy.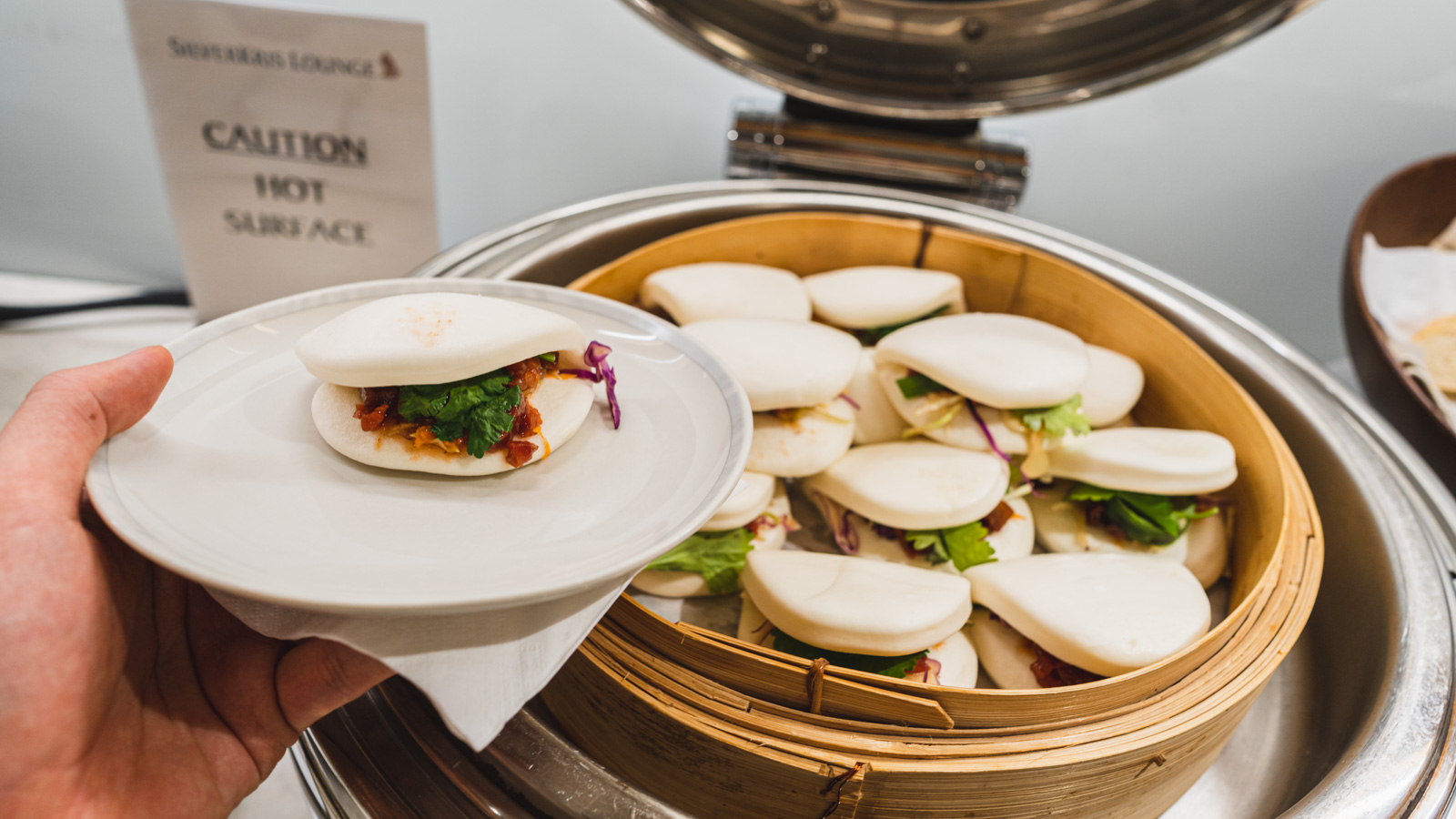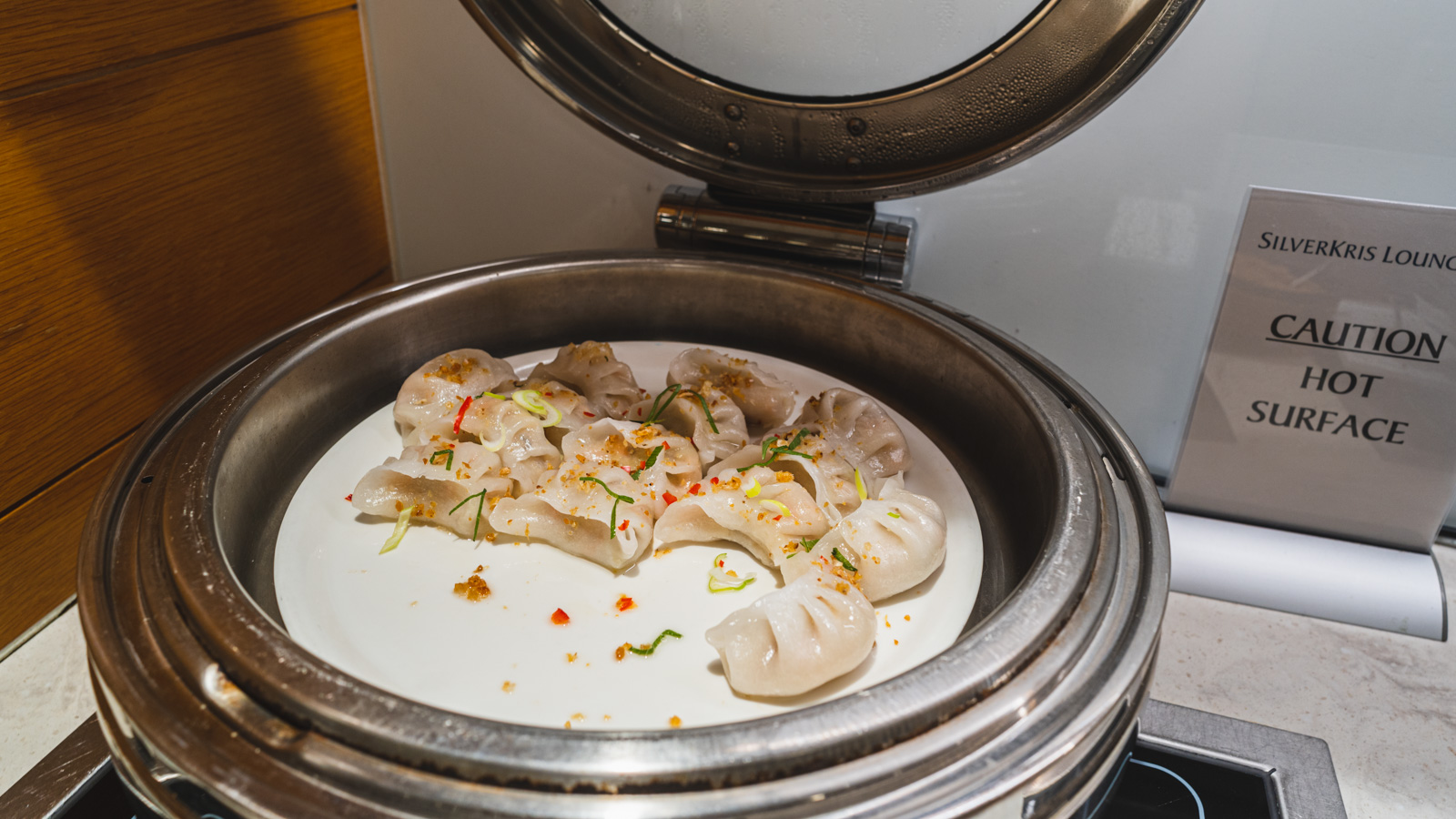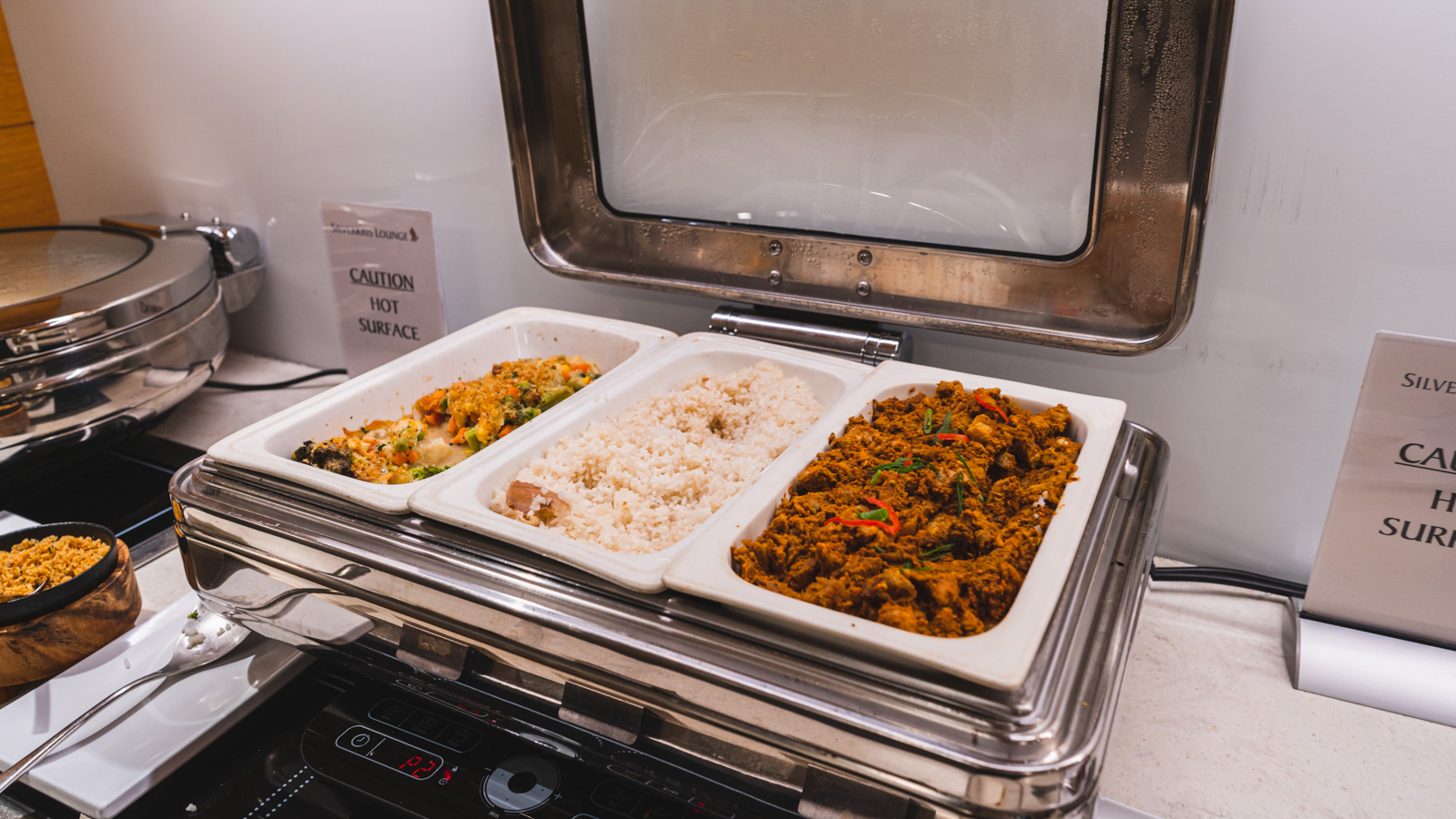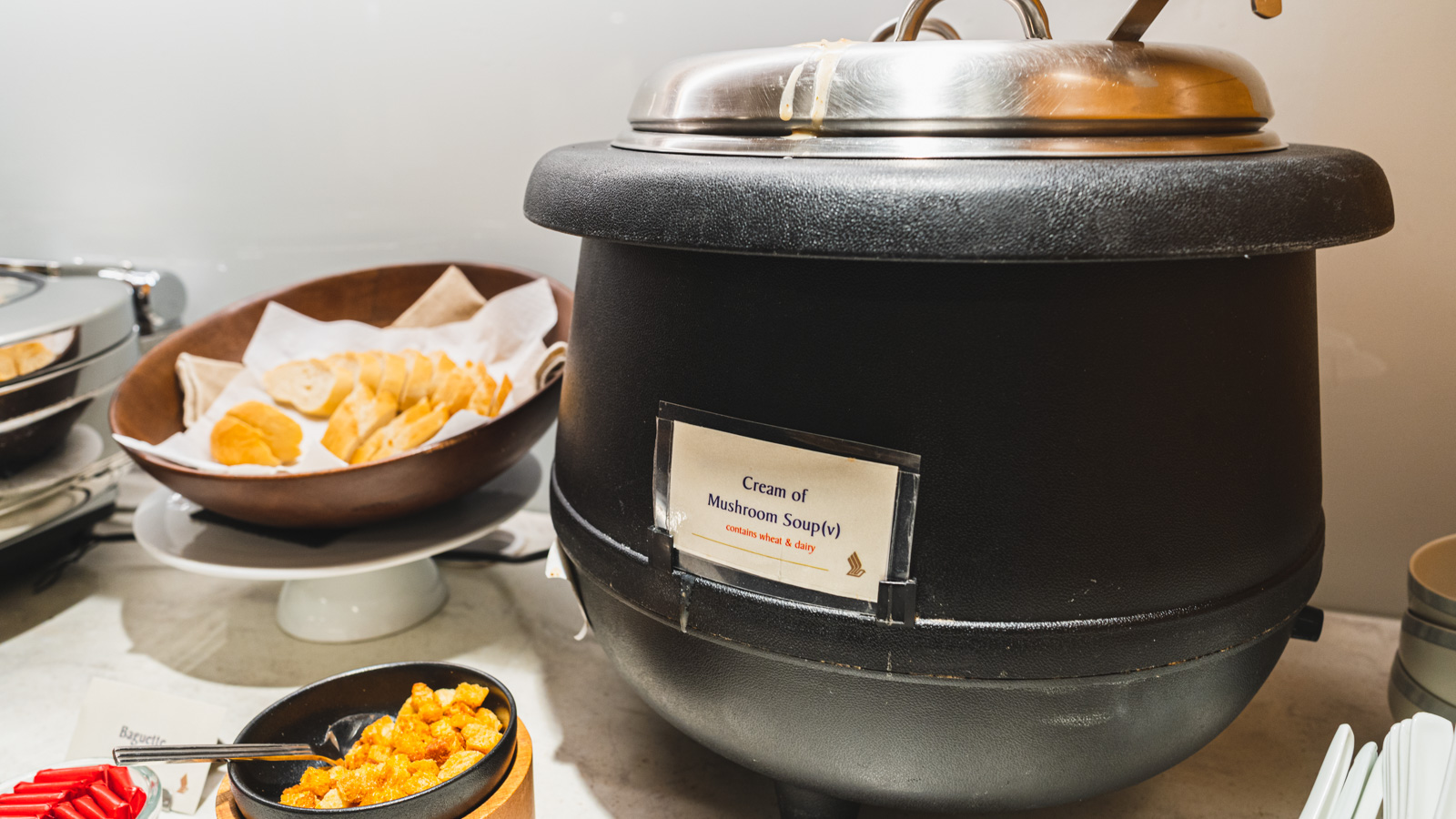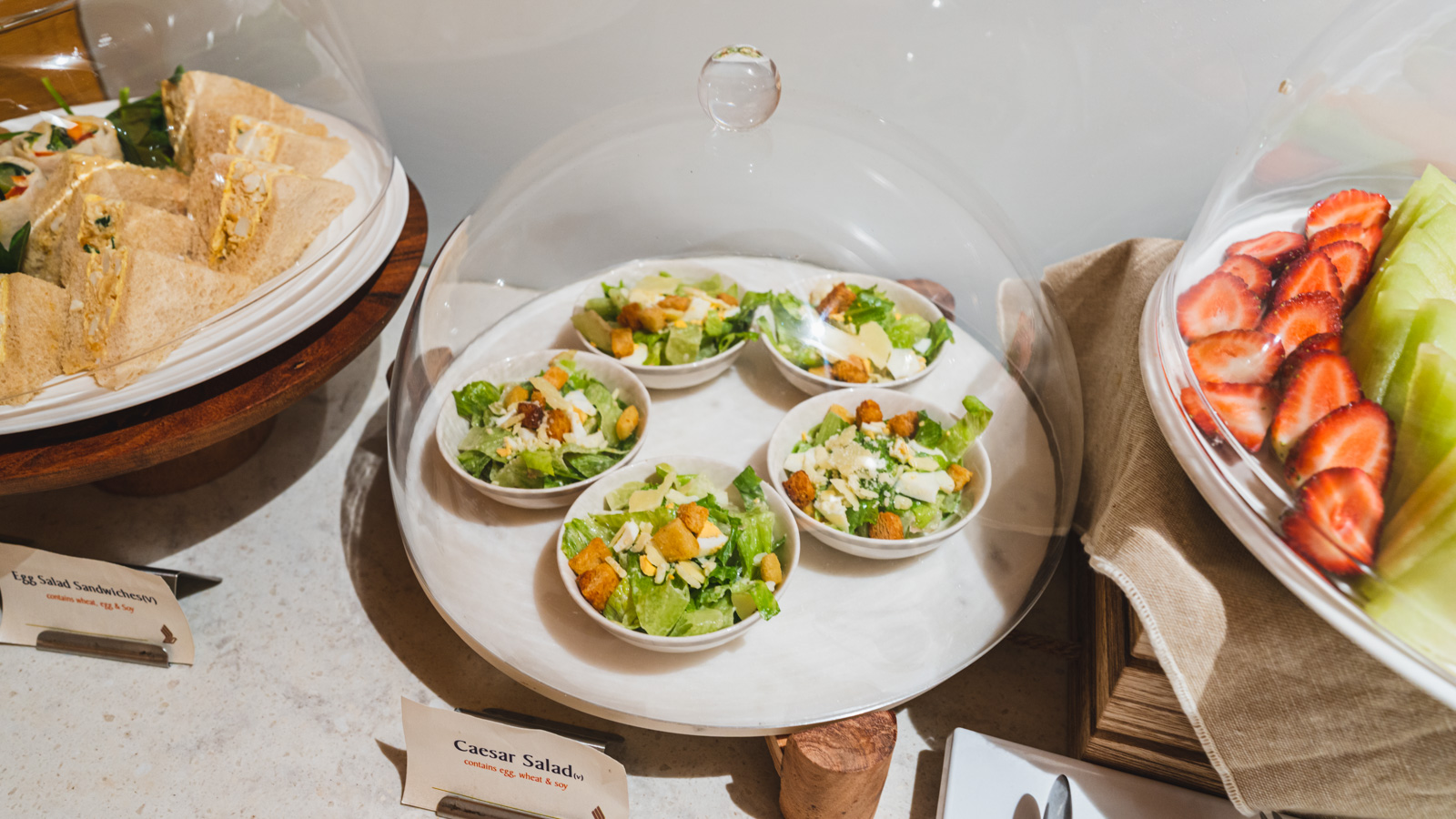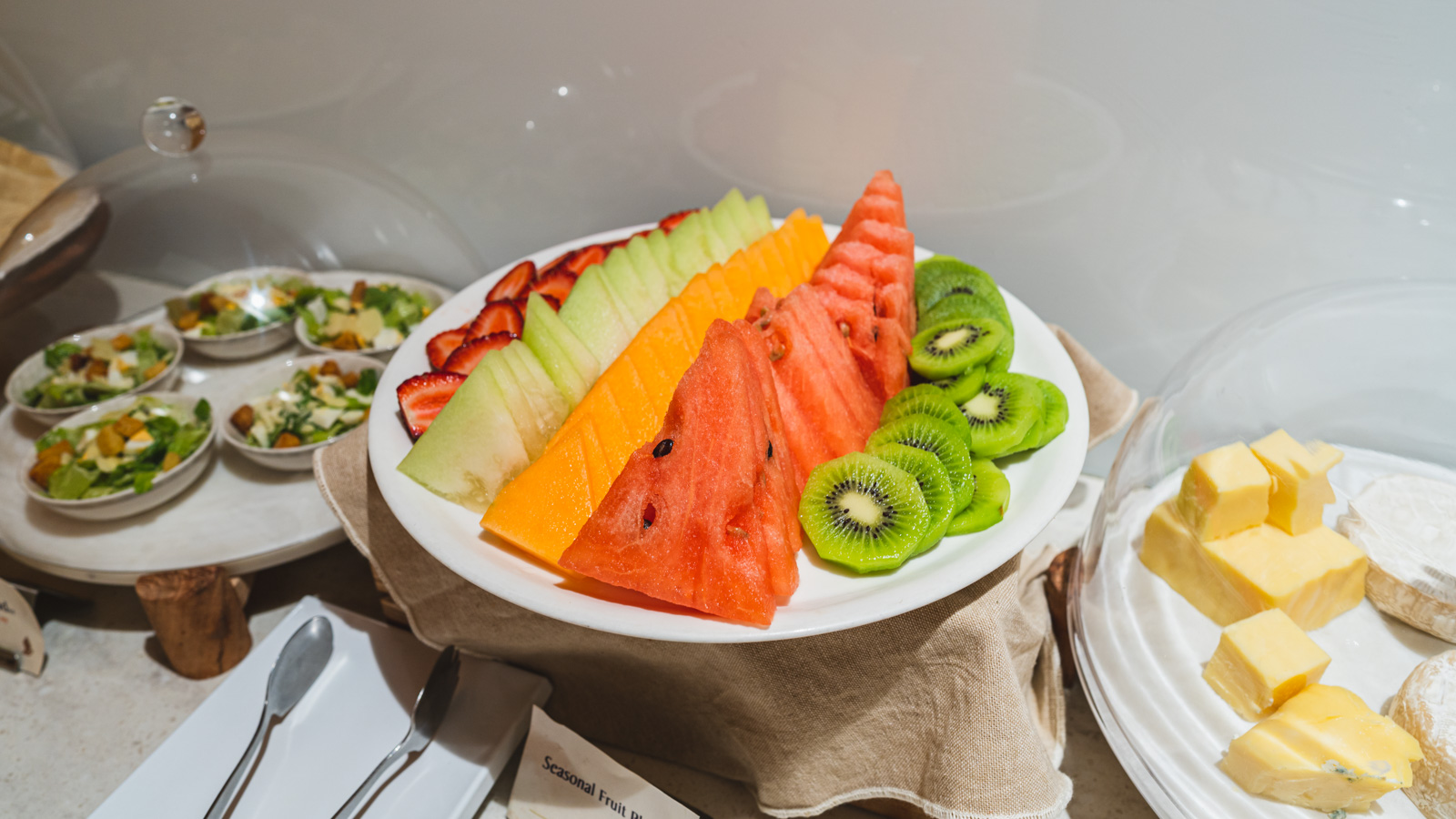 Parched? The beverage list is no less comprehensive with a range that mirrors the airline's SilverKris Sydney lounge. I quaff down two glasses of refreshing Mumm Marlborough Brut sparkling wine. Also in the fridges are:
Fleur de Lys sparkling wine
Penfold's Koonunga Hill Autumn Riesling
Devil's Lair The Hidden Cave Chardonnay 2022 (a local Margaret River drop)
Squealing Pig Pinot Noir
Cheeky Devil Cabernet Sauvignon (also hailing from Margaret River)
Gage Roads Single Fin (a local staple brewed near Fremantle)
Cascade Premium Light
Tiger Beer (a Singaporean institution)
Coca-Cola brand soft drinks
Cascade brand mixers
Juices and Lipton tea
A cheerful barista is whipping up coffee and delivering it to where guests are seated. I also spot a DIY cocktail station, but it's in full view of others in the lounge so don't go too hard on the liquor!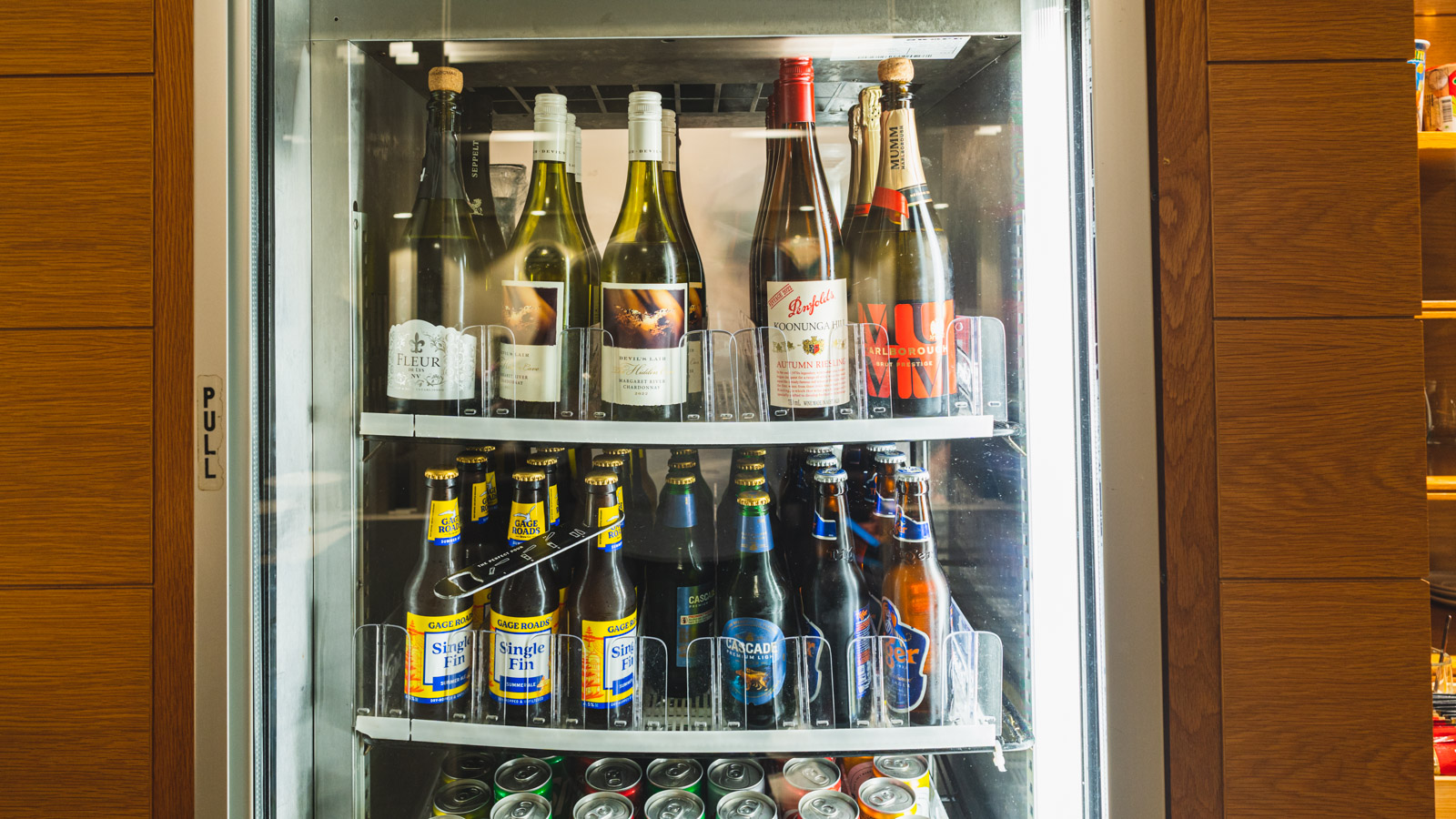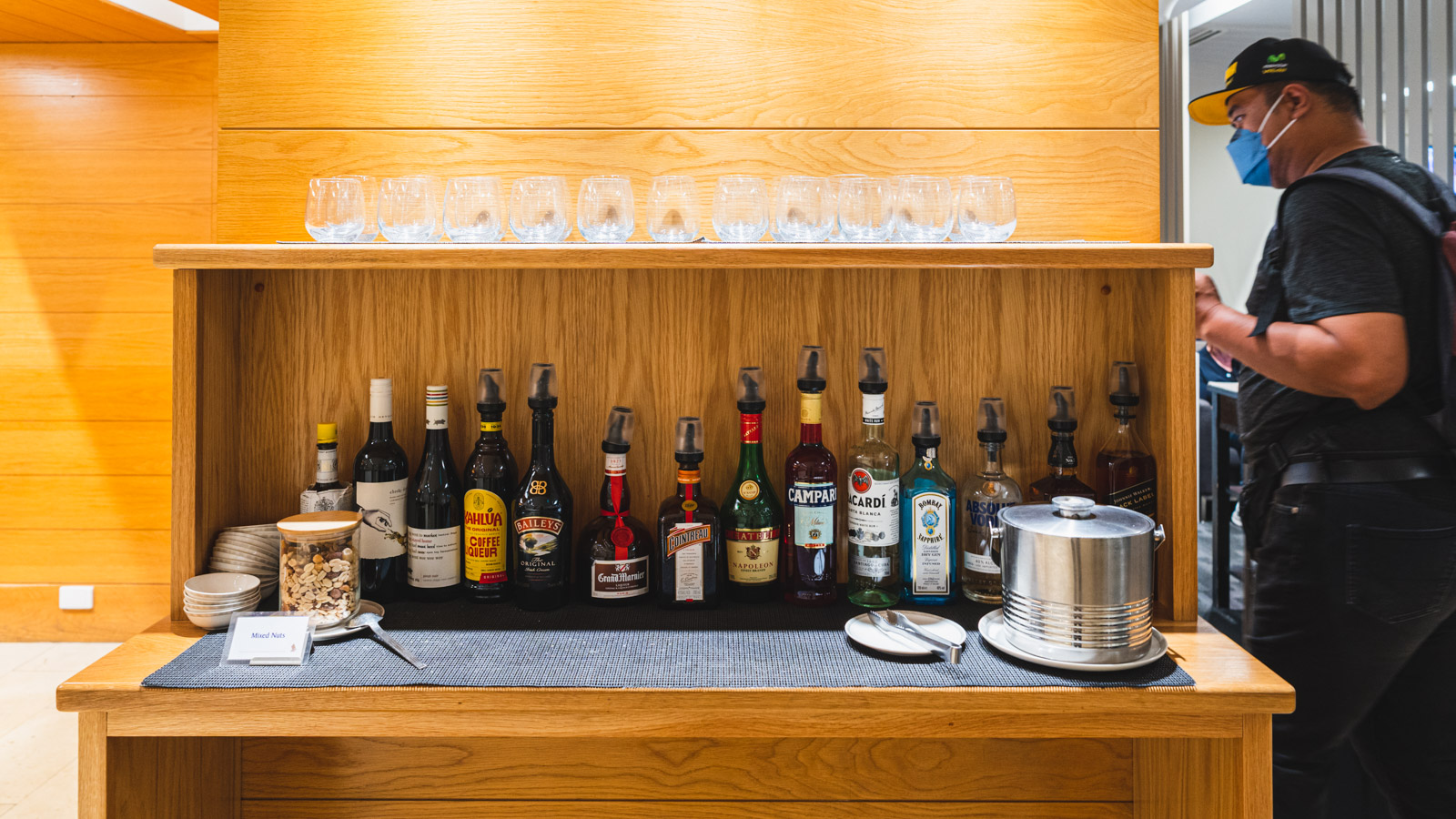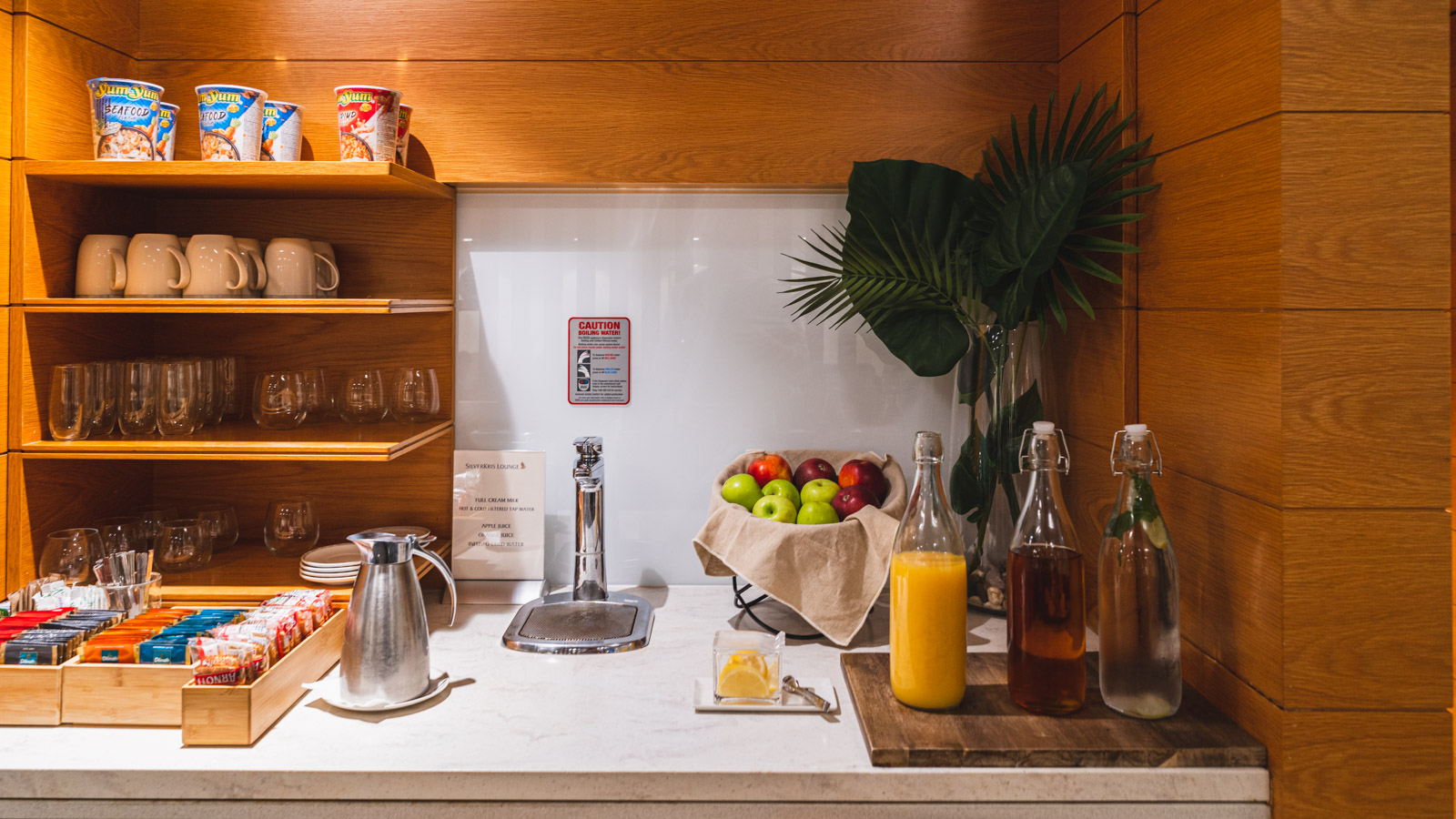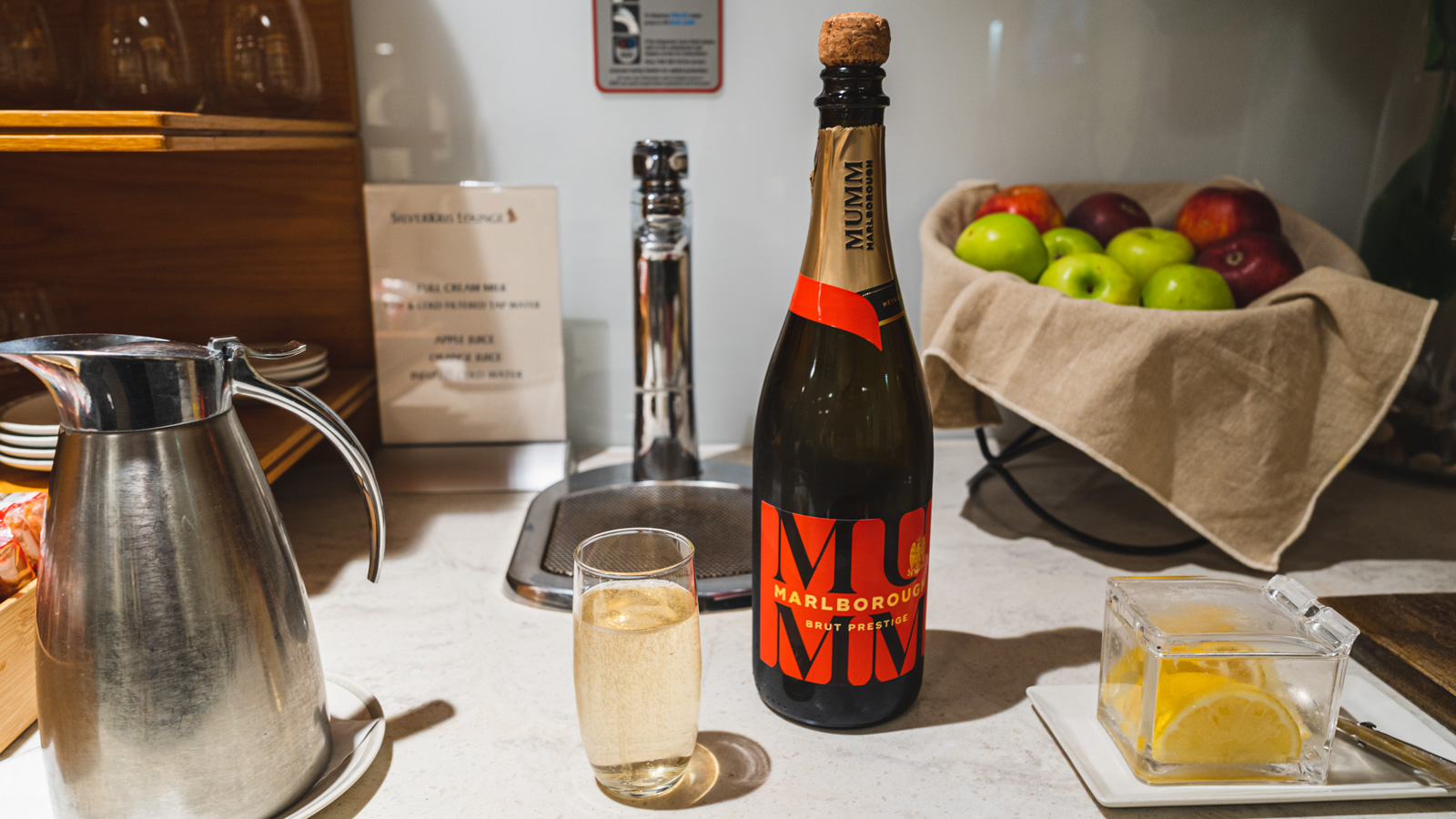 SilverKris Perth Lounge amenities
Unfortunately, (but perhaps, unsurprisingly), the SilverKris Perth Lounge is light on amenities. Wi-Fi is present and passable at 17 Mbps down and 20 Mbps up – comparable to an entry-level NBN connection.
There are two bathrooms, but no shower facilities. Props to Singapore Airlines for sprucing up the bathrooms with some greenery, reed diffuser sticks and Penhaligon's Quercus hand products for a touch of (Business) class.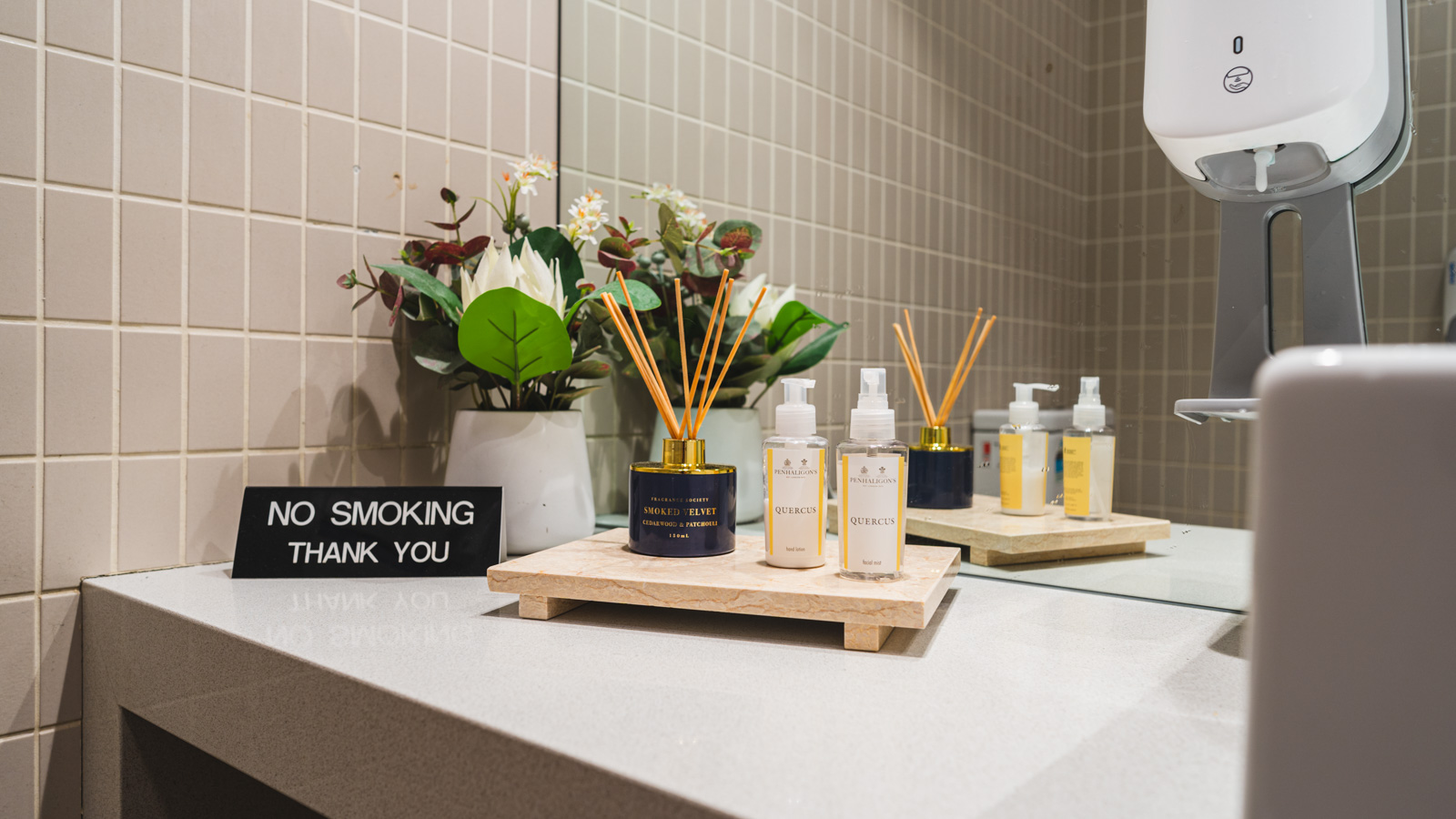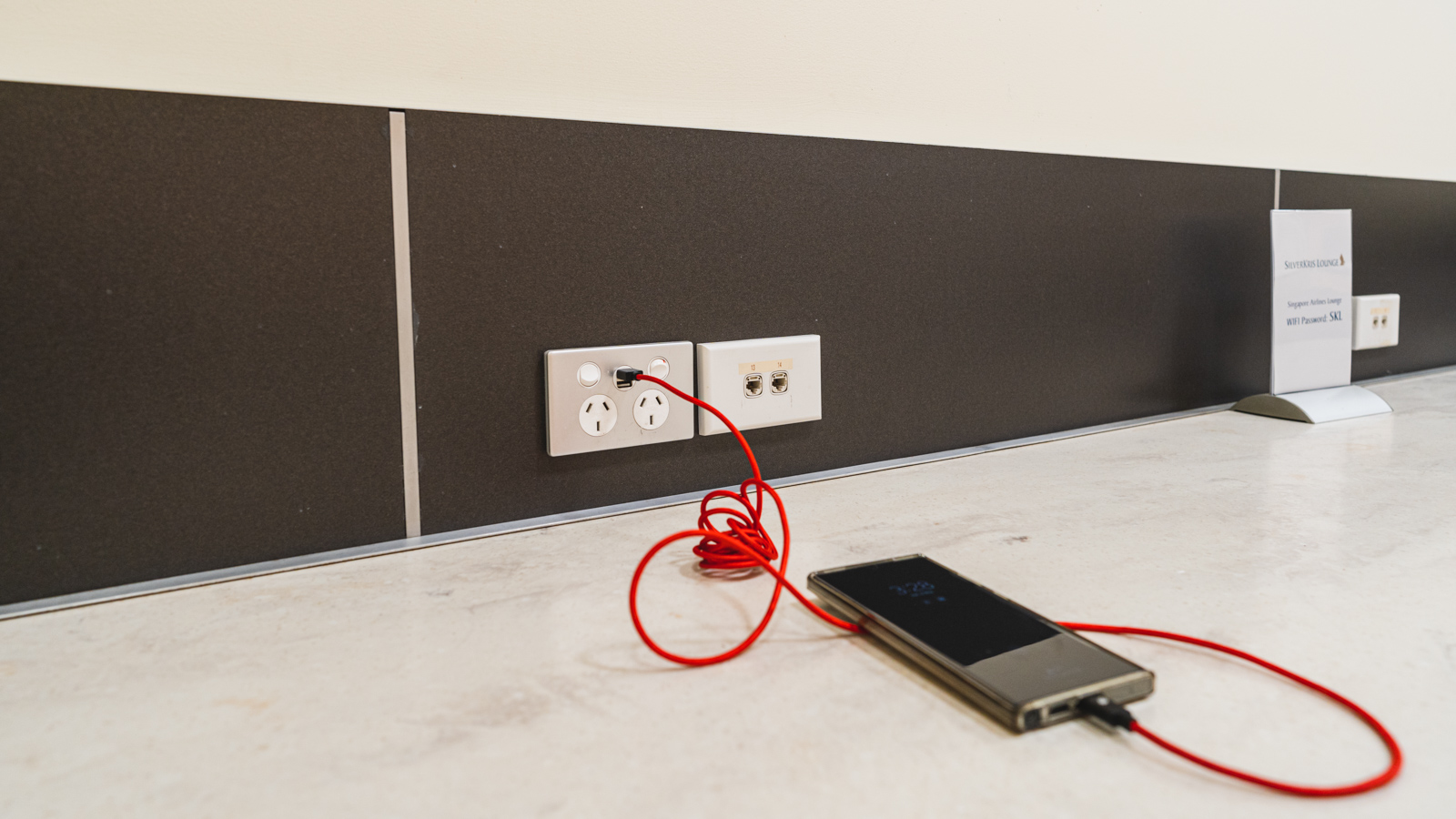 How to access the SilverKris Perth lounge
Here are the passengers who call the SilverKris Business Class Lounge home:
By Business Class ticket:

Passengers of Singapore Airlines. In theory, this also extends to Star Alliance partners, but the lounge isn't open before Air New Zealand's flight to Auckland. ANA and Thai Airways have yet to resume services to Perth at the time of writing.

By airline frequent flyer status:

Singapore Airlines KrisFlyer Gold members prior to Singapore Airlines and Star Alliance flights (+1 guest).
Other Star Alliance Gold frequent flyers prior to Singapore Airlines and Star Alliance flights (+1 guest).
Virgin Australia Velocity Gold, Platinum and Beyond members departing on Singapore Airlines only (+1 guest).
Virgin Atlantic Flying Club Gold members prior to Singapore Airlines flights only (+1 guest).

By paid lounge membership:

Air Canada Maple Leaf Club (Worldwide) and United Club members departing on a Star Alliance flight (+1 guest).
Summing up
The Singapore Airlines SilverKris Perth Lounge is a mixed bag. The food, beverages and service are all excellent, though the space is clearly past its prime.
Thankfully, that's a moot point now as the airline will open a brand-new lounge in the coming months. Hopefully, this will make it a viable contender against Air New Zealand and Emirates for the prestige of being the best airline-operated lounge in Perth Terminal 1.
Singapore Airlines (old) SilverKris Lounge, Perth
was last modified:
June 9th, 2023
by