After a long flight to Doha, a refreshing shower and light snack might just hit the spot – especially if you're making the 11-14 hour journey from Australia and landing early the following day. Luckily, Qatar Airways First and Business Class passengers who are leaving the airport in Doha can step inside not one, but two Arrival lounges, if they desire.
As you weave your way through the crowds towards the e-Gates to enter Qatar, you'll notice a large sign for those travelling in First and Business Class.
Follow the arrow and you'll find yourself in the first mini Arrival Lounge to complete entry formalities – it even has dedicated e-Gates and staffed immigration counters. Then after baggage claim, the second and main Arrival Lounge awaits with shower rooms and even a small à la carte restaurant.
During an extended overnight stop in Doha, I enjoyed the premium arrivals experience myself after coming off an Amman-Doha flight as a regional First Class passenger.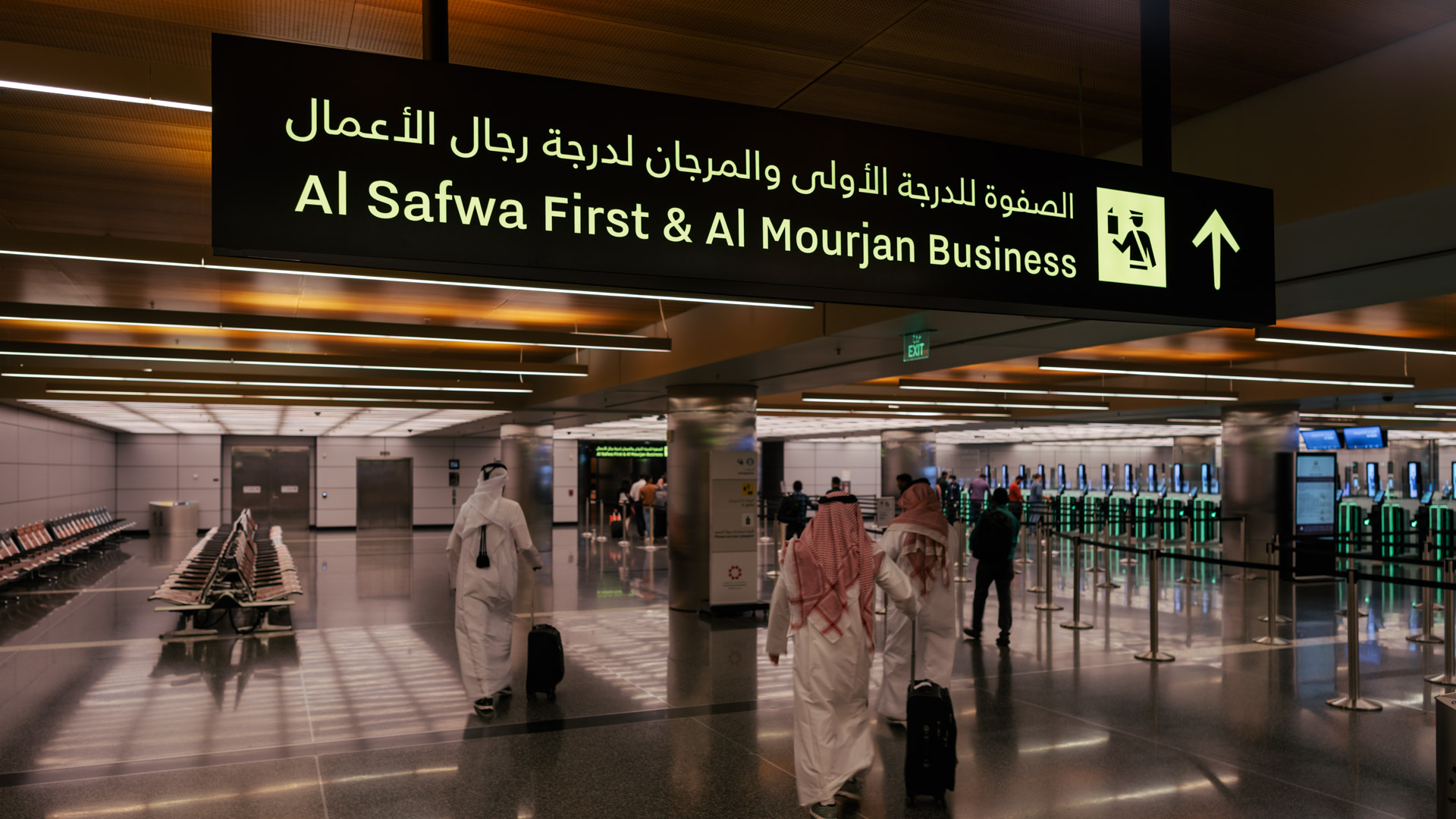 Lounge location and details
Pre-immigration Arrival Lounge
If you want to partake in the premium arrivals experience, you'll need to go through the pre-immigration arrival lounge. As I mentioned above, just look for the signs directing arriving Business and First Class passengers off to the left. Here, your boarding pass and eligibility will be checked before you're let in.
The pre-immigration Arrival Lounge is a huge space, but I imagine it's mainly designed for Qatar Airways to show off (yes, colour me impressed). There's really no reason to linger around here unless you're waiting for someone. Instead, the main benefit is being able to use dedicated immigration lines so you can be on your way sooner.
If you're peckish, there is a small snack station and beverage area, which is broadly similar to the main, landside lounge.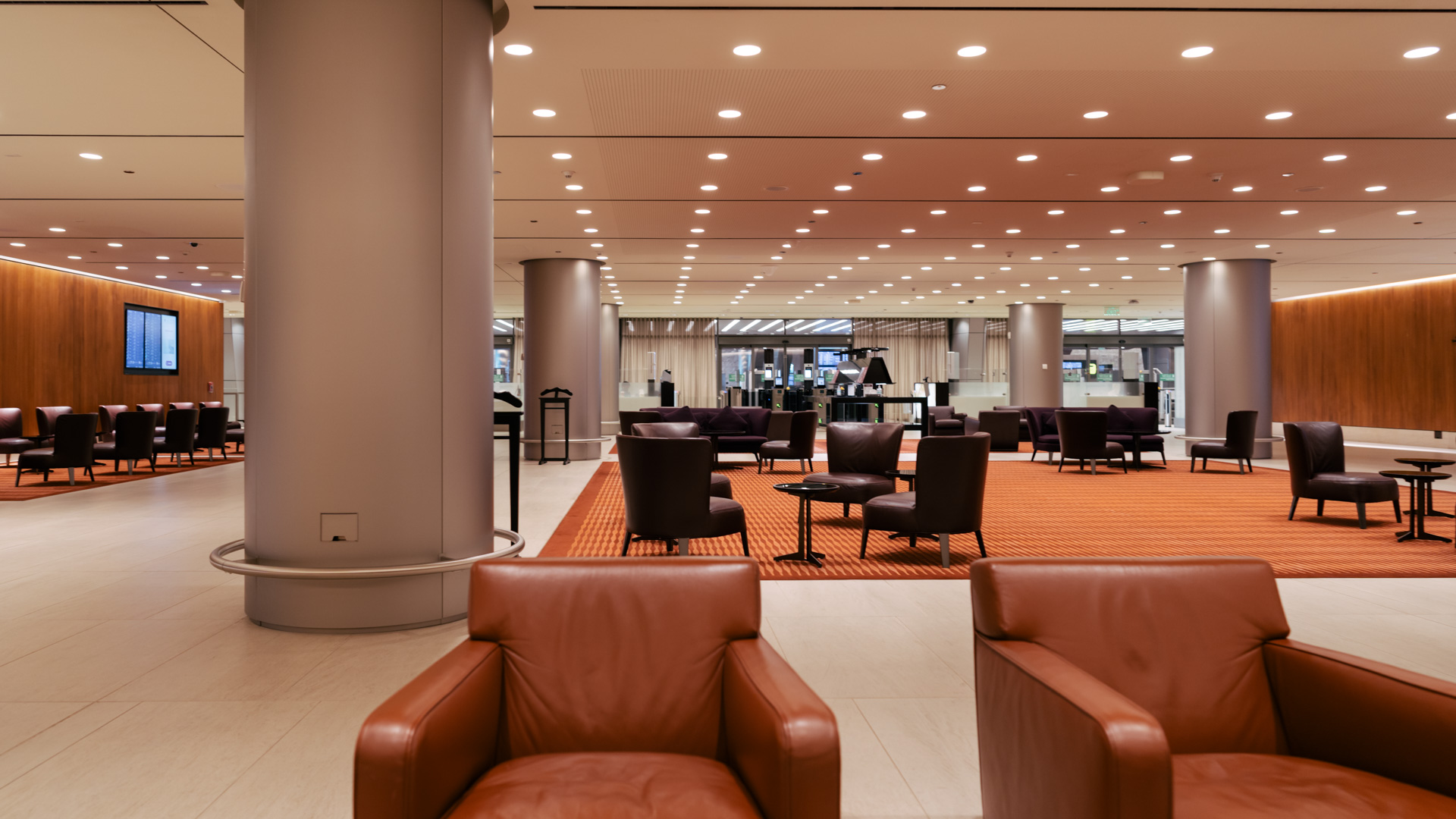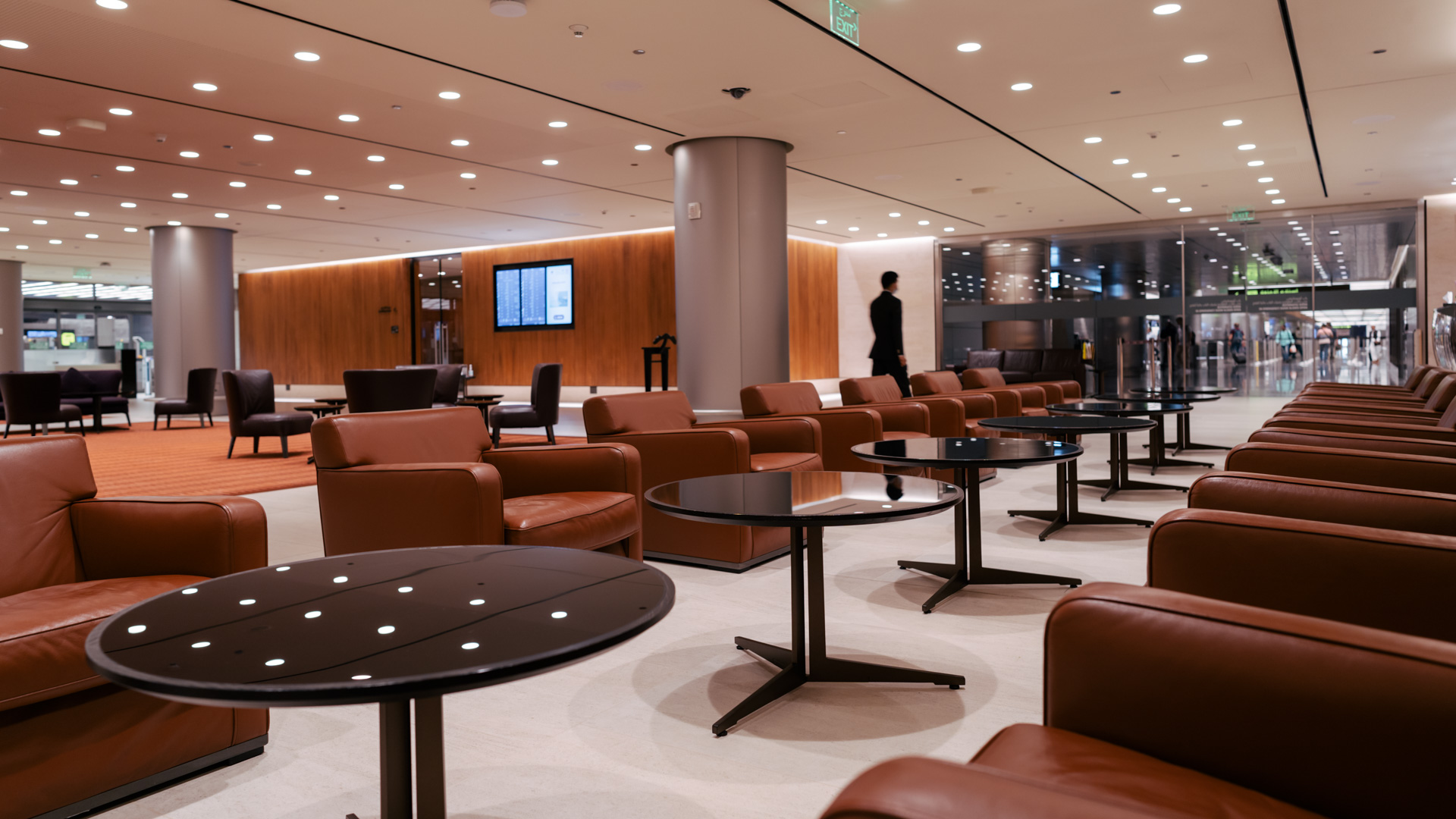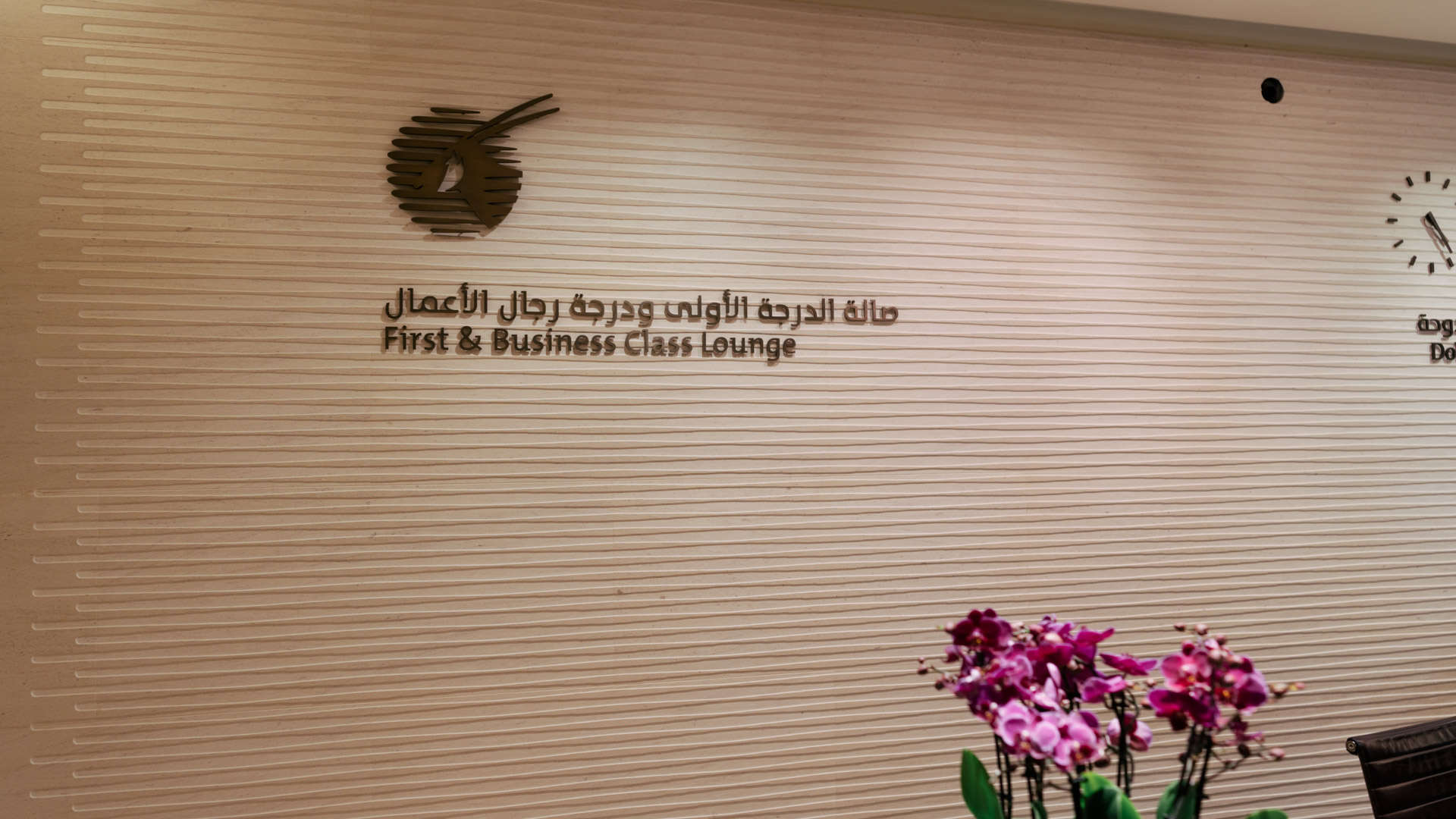 Landside Qatar Airways Arrival Lounge
Once you've collected your bags and entered Qatar formally, the proper Arrival Lounge awaits. Turn left and you'll immediately see the entrance to one side. Make sure to hold onto your boarding pass, as you'll need it again at this point to enter! Once you're verified, head upstairs via the lift to find the main lounge area.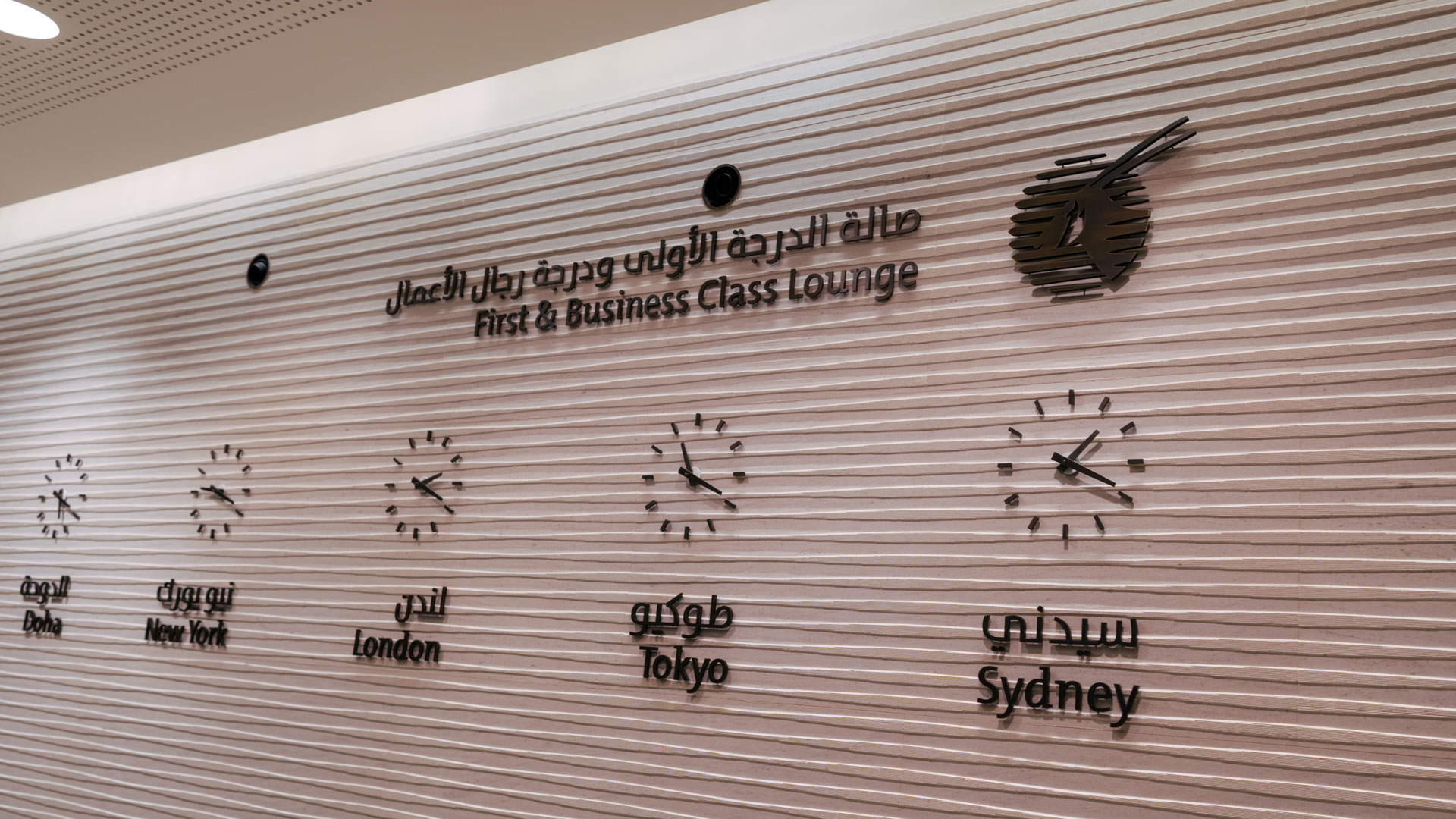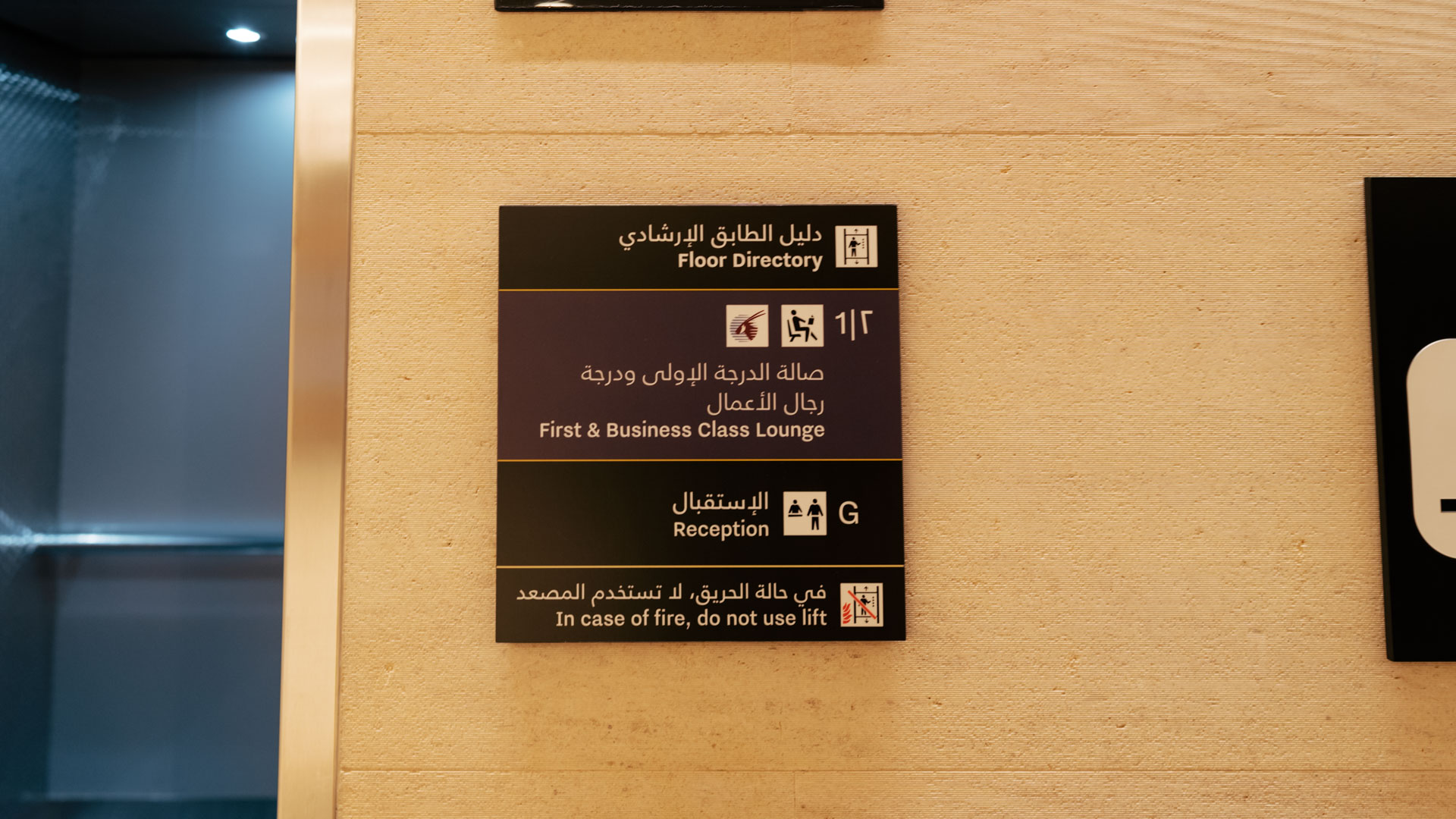 Both arrival lounges are open 24/7 as Qatar Airways flights are departing and arriving around the clock. It's a welcome break of tradition from most other airline arrival lounges, which tend to be open in the morning only.
Qatar Airways Premium Arrival Lounge layout and seating
From this point, I'll just be focusing on the main Arrival Lounge, located landside. It seems not many passengers utilise the Arrival Lounge – it's completely empty during my 30-minute visit, save for one passenger who enters towards the end. I ask the lounge staff whether it's busy in the morning, but he tells me they might have 5-10 passengers inside during that peak period.
The lounge design is minimalistic and bright, in line with Qatar Airways' Al Mourjan Business Class departure lounge. I do like the Qatar Airways lounge colour palette, with its sandstone, earthy wooden tones and splashes of colour. The main lounge area has a few rows of seats, but there's more seating in the dining area as well.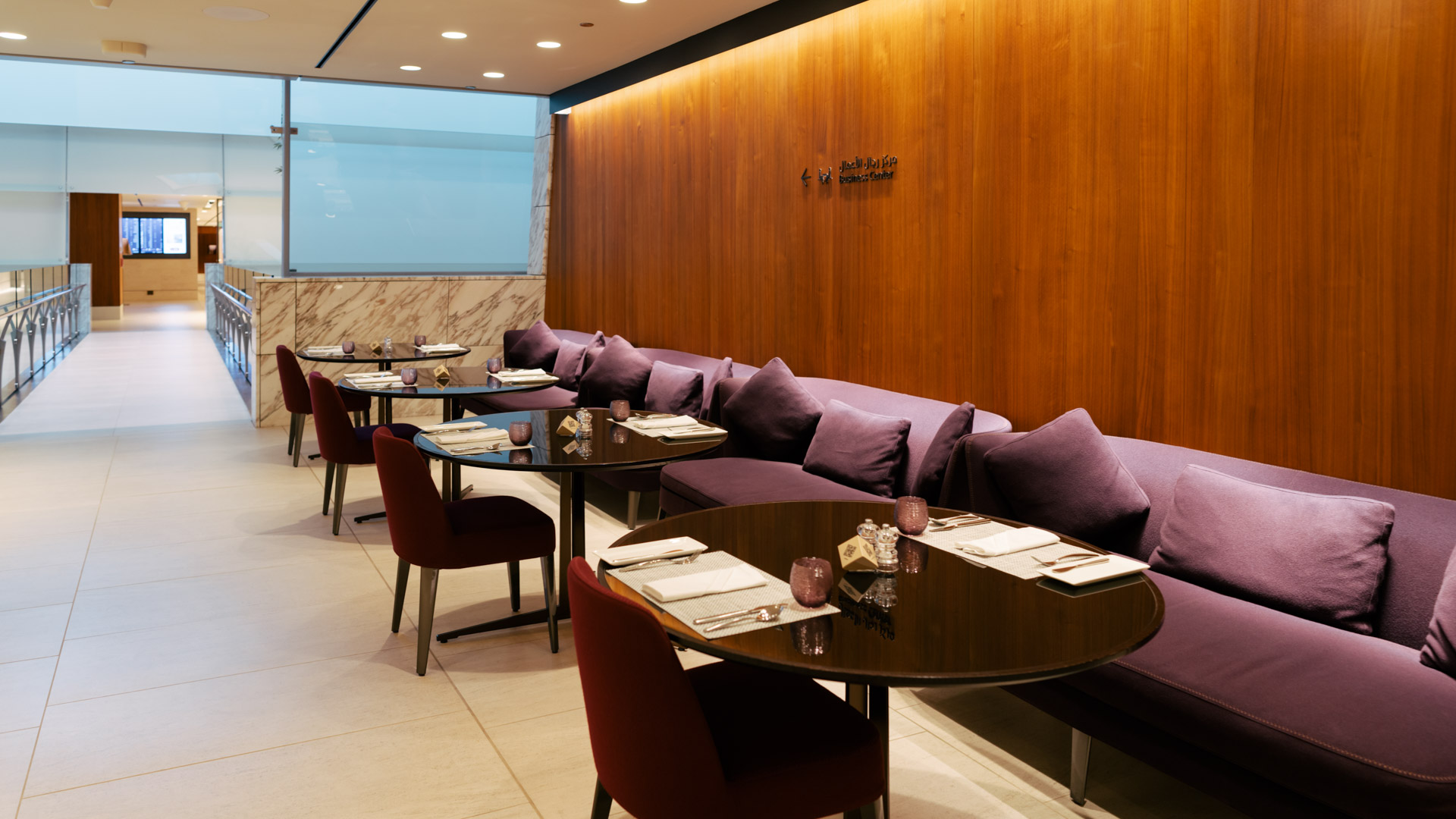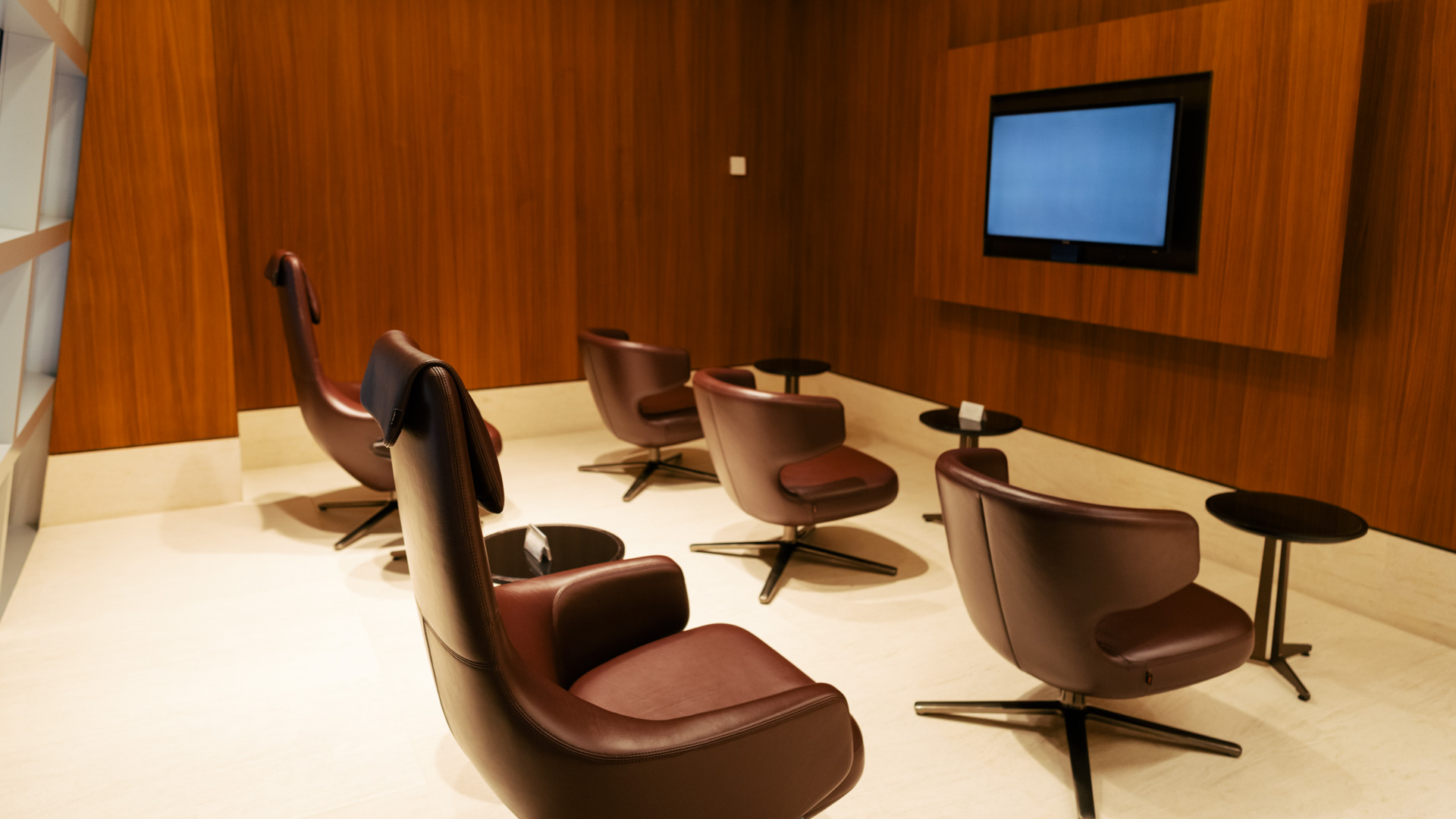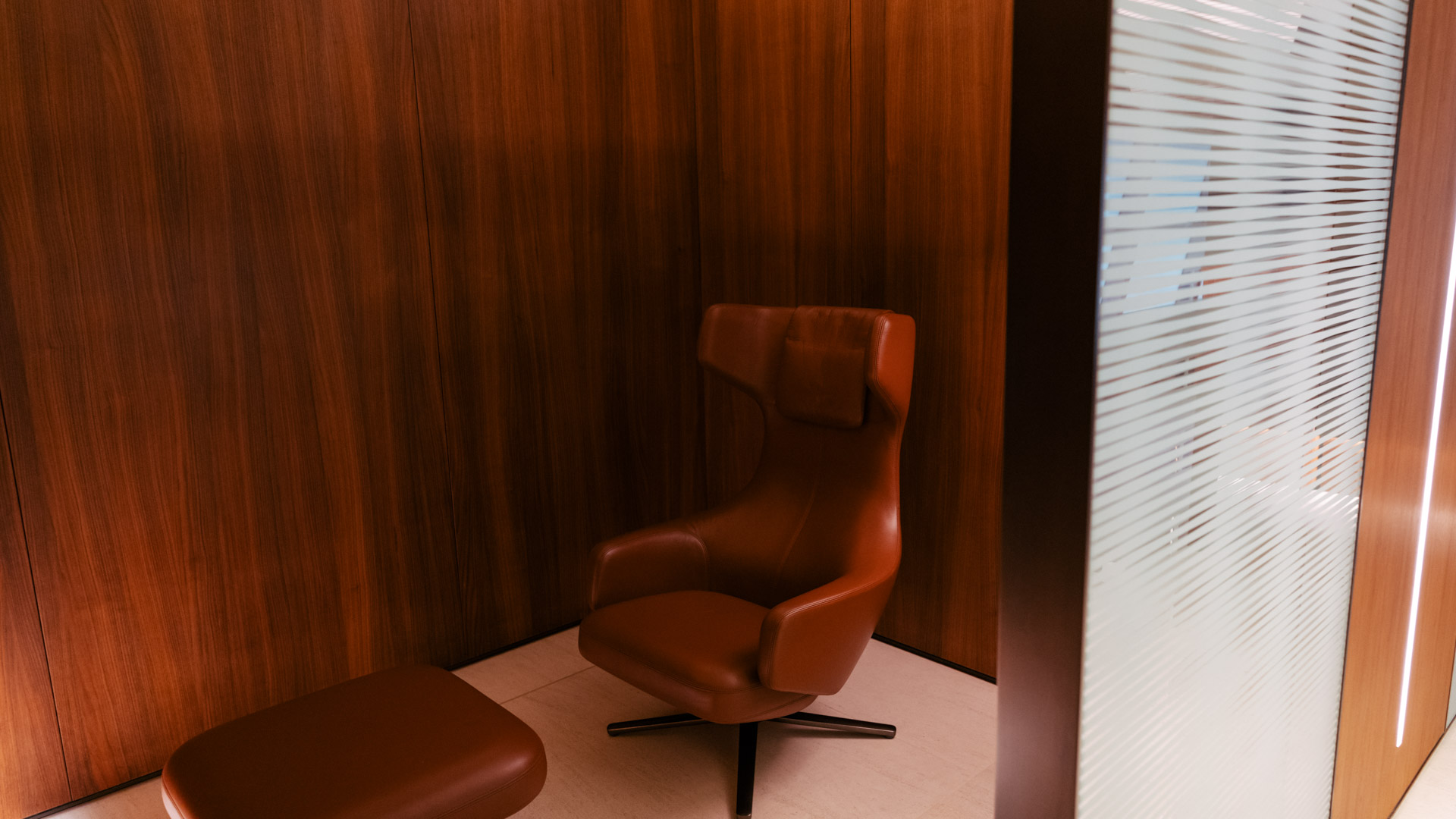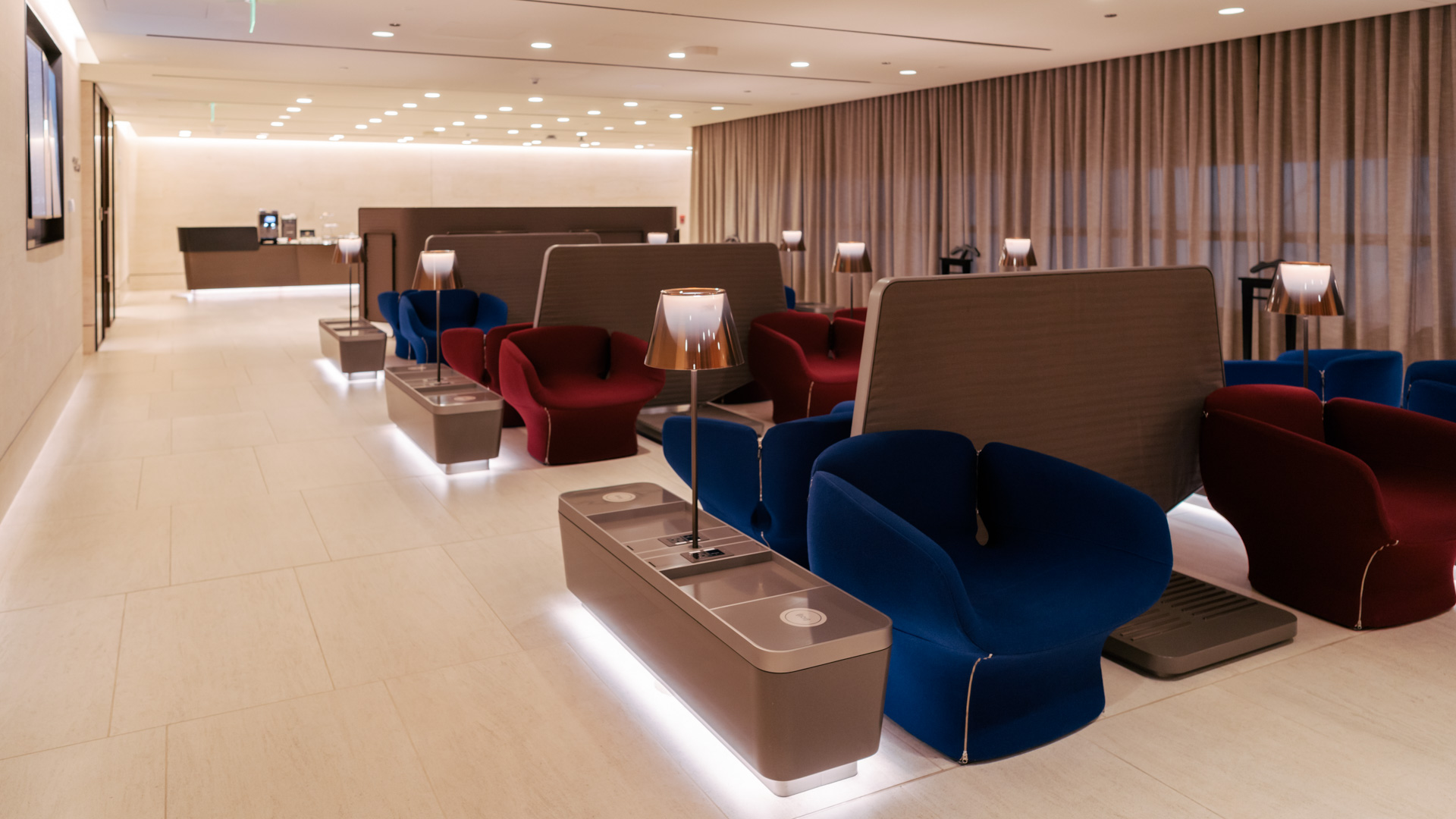 If you want somewhere to relax, there are also a few quiet 'booths' off to one side with solo seats and an ottoman.
Over the walkway is a second space that's well-suited for business travellers. I spy generously-appointed work desks, lots of Apple iMacs and even conference rooms. It certainly looks more like a co-working space than an airport lounge.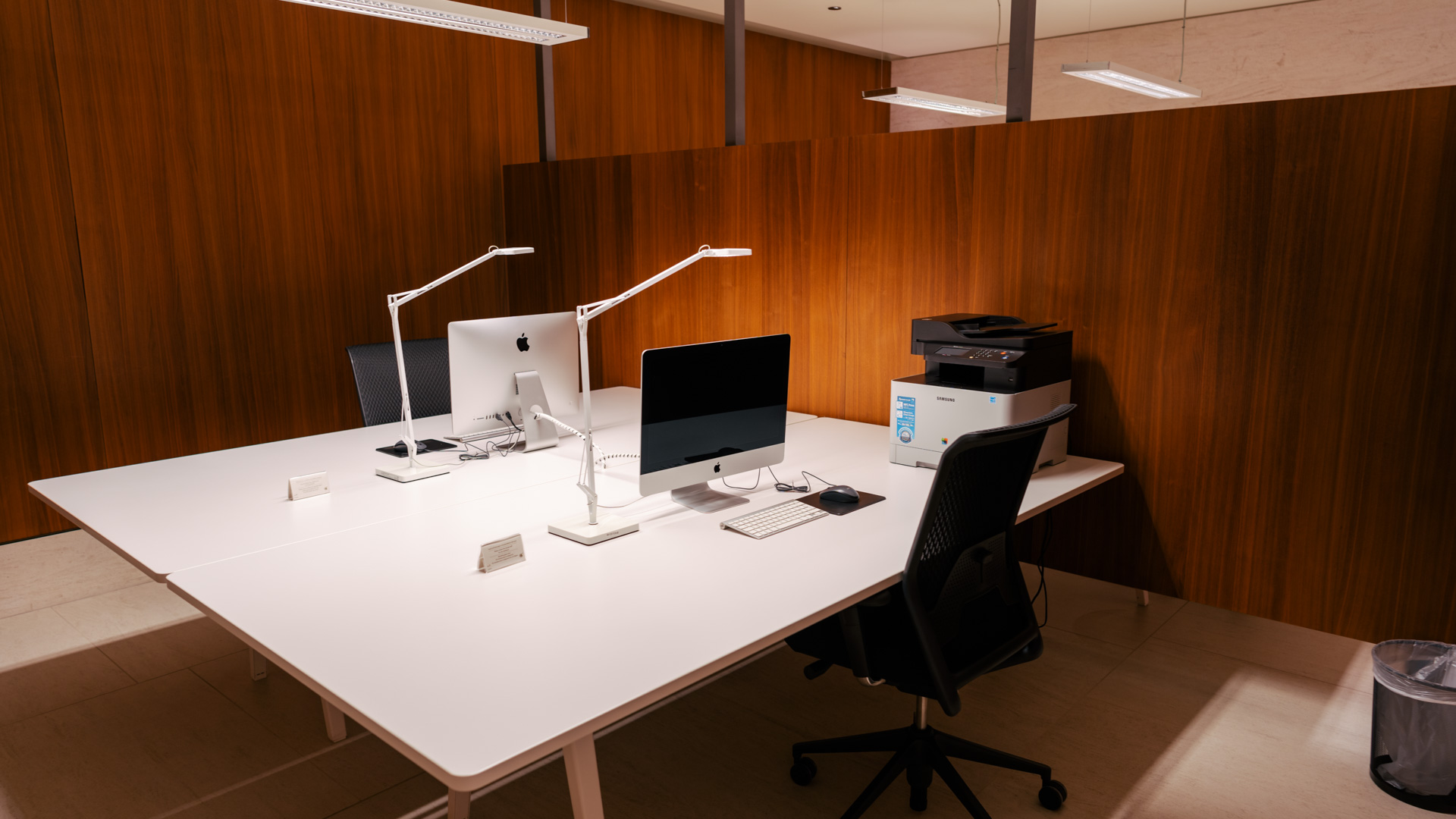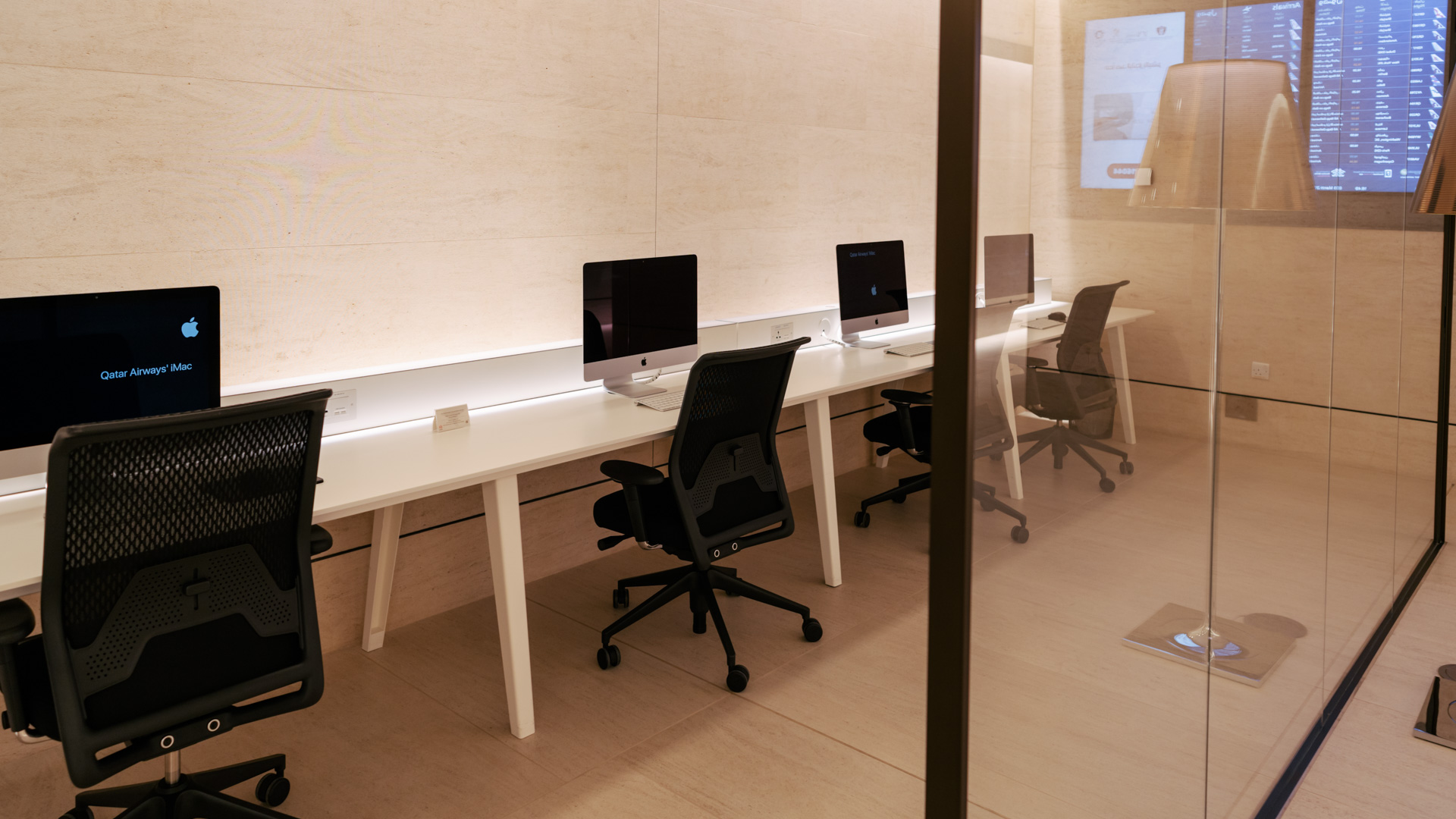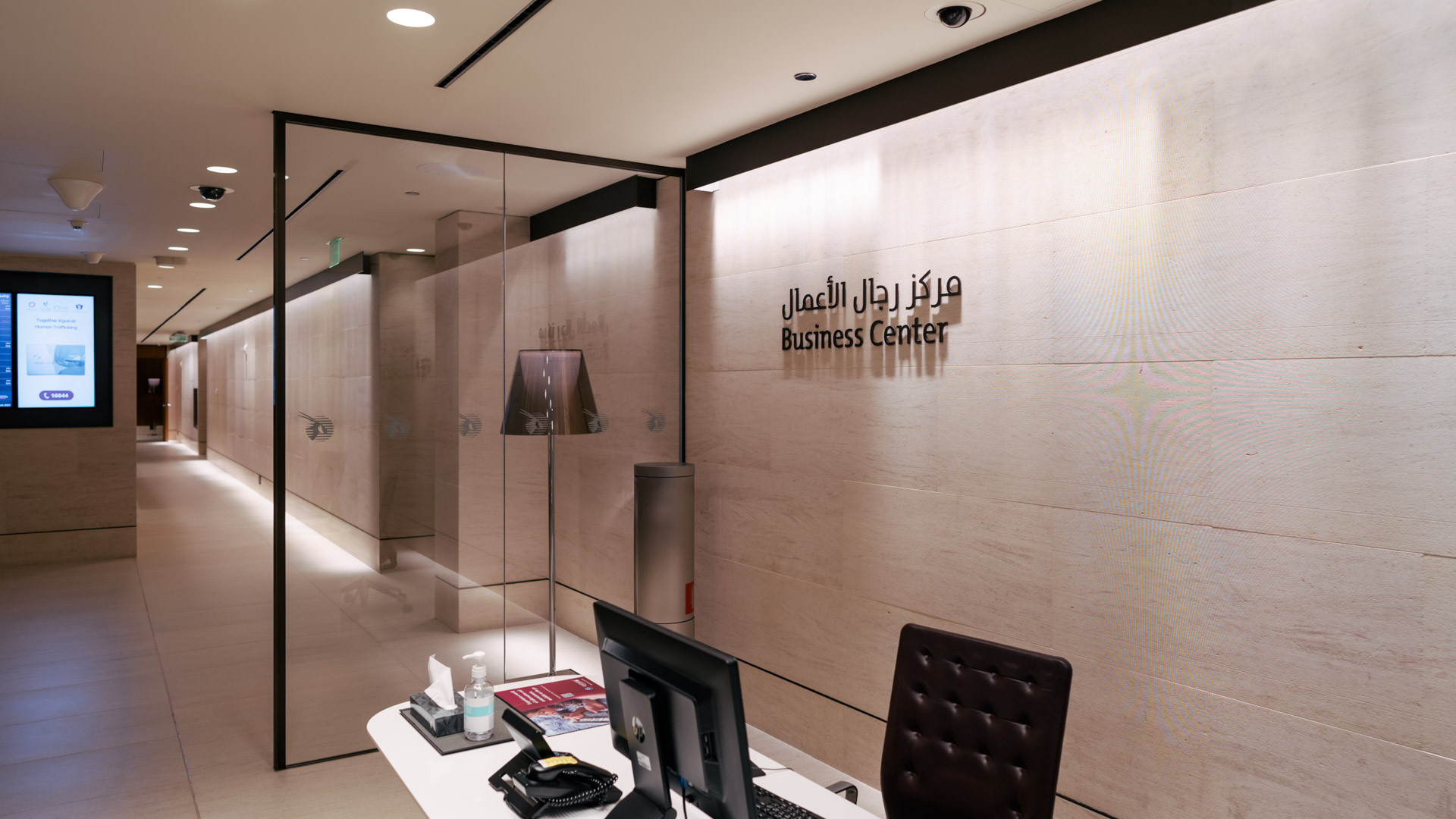 That's all there is to this lounge, but it definitely doesn't need to be any bigger, given the relatively low patronage.
Qatar Airways Premium Arrival Lounge food & beverage
Both the arrival lounges offer a limited range of food and drinks, but it's more than enough to keep any passing passenger's hunger at bay. Most of the dishes are small, cold bites – but there are hot soups in the main Arrival Lounge if you want something a bit more warming.
Interestingly, the lounge also offers à la carte dining from a small menu, which you can preview here. Options are mainly limited to sandwiches, soups, and other smaller nibbles.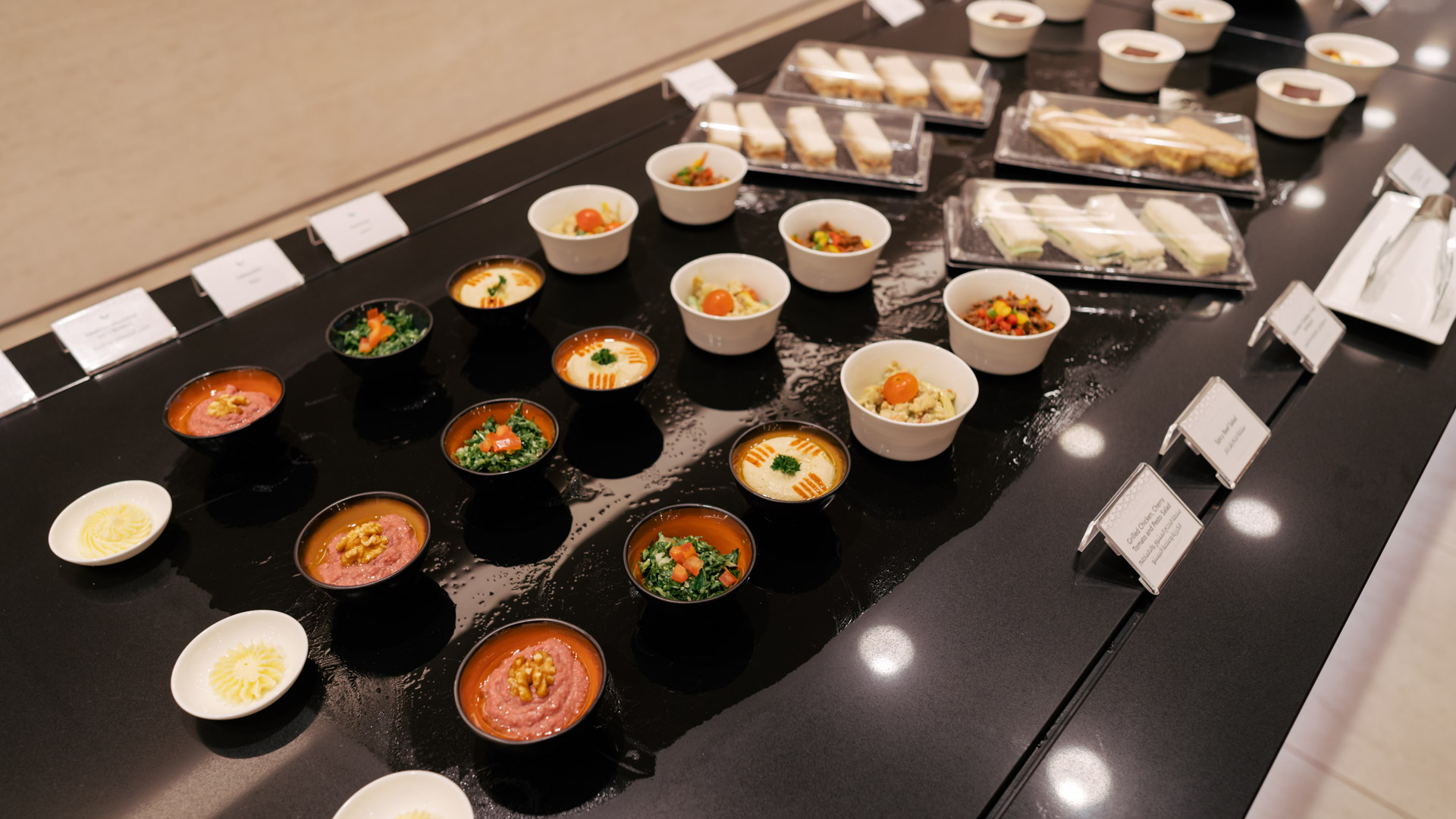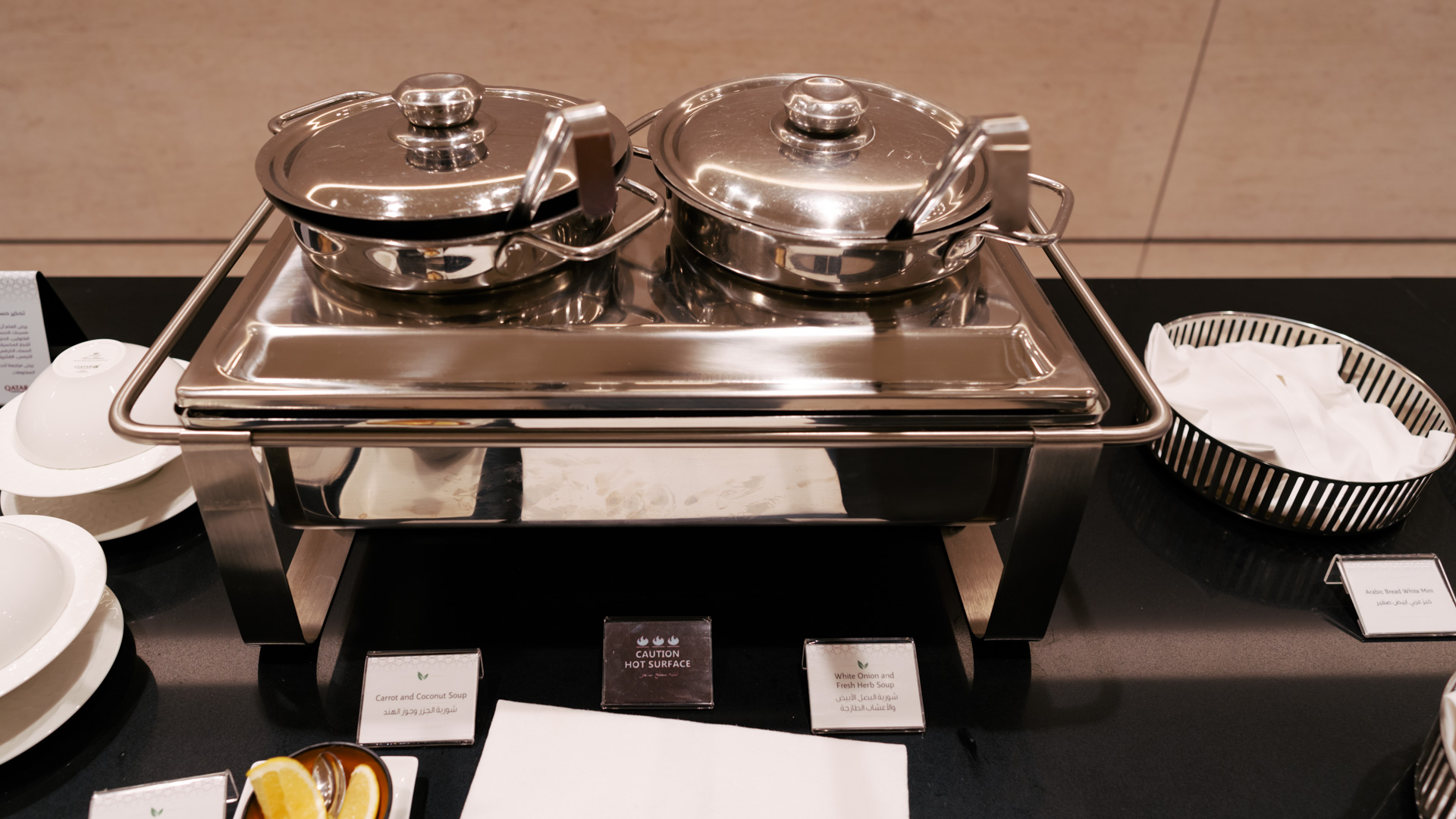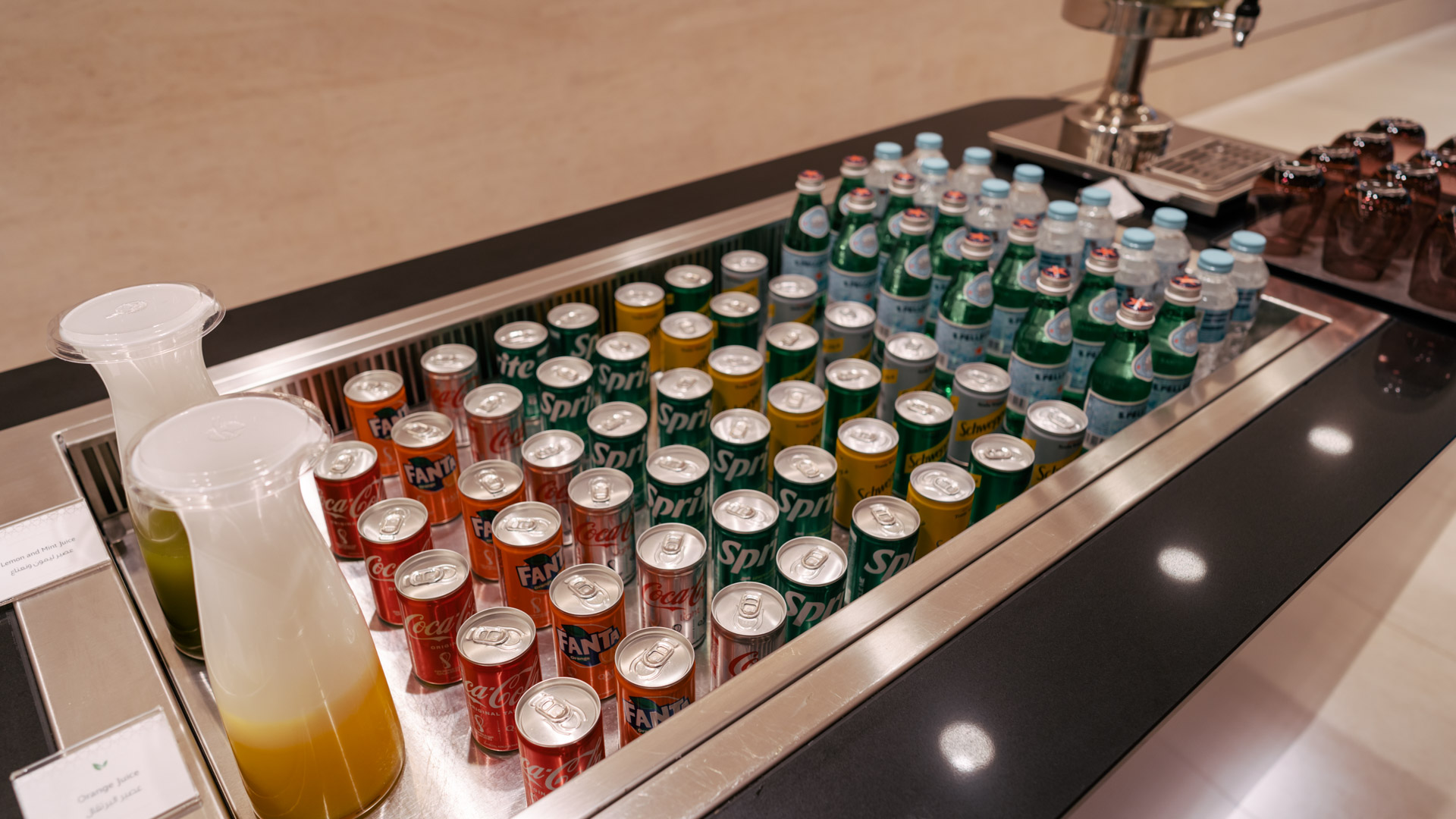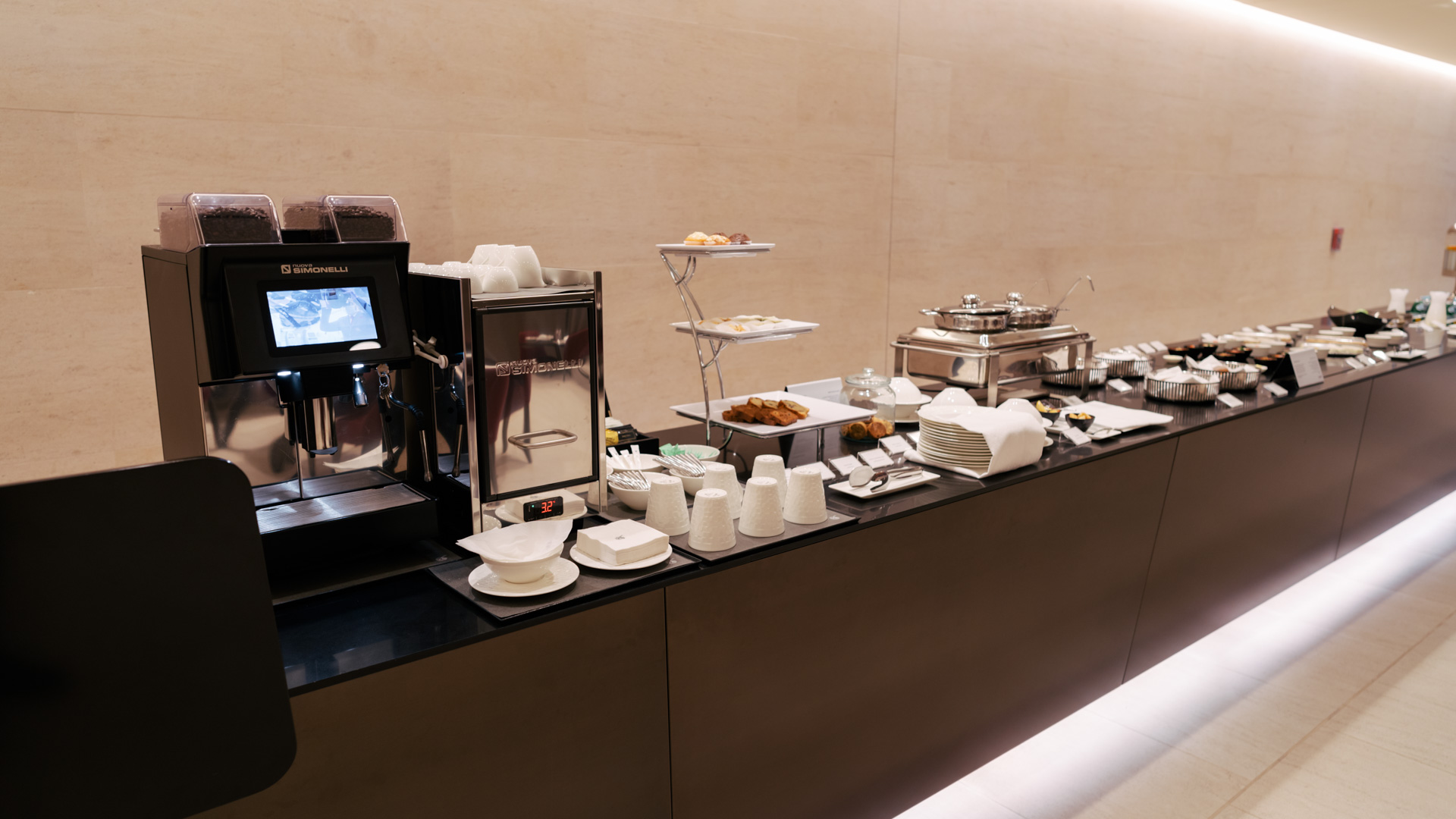 No alcoholic drinks are served here, but you can enjoy freshly-squeezed juices, soft drinks, tea and coffee.
Qatar Airways Premium Arrival Lounge amenities
I'd say the main reason to visit an arrivals lounge is to shower before you head out to your final destination. On that front, Qatar Airways has you truly sorted. There are a few shower rooms for both males and females – each stocked with Diptyque amenities. At least you can venture into Doha's arid climate smelling sophisticated!
Though not pictured, each shower room has a dry 'dressing' area attached which is quite thoughtful. It means you can hang up your clothes properly, rather than having to lay them out elsewhere.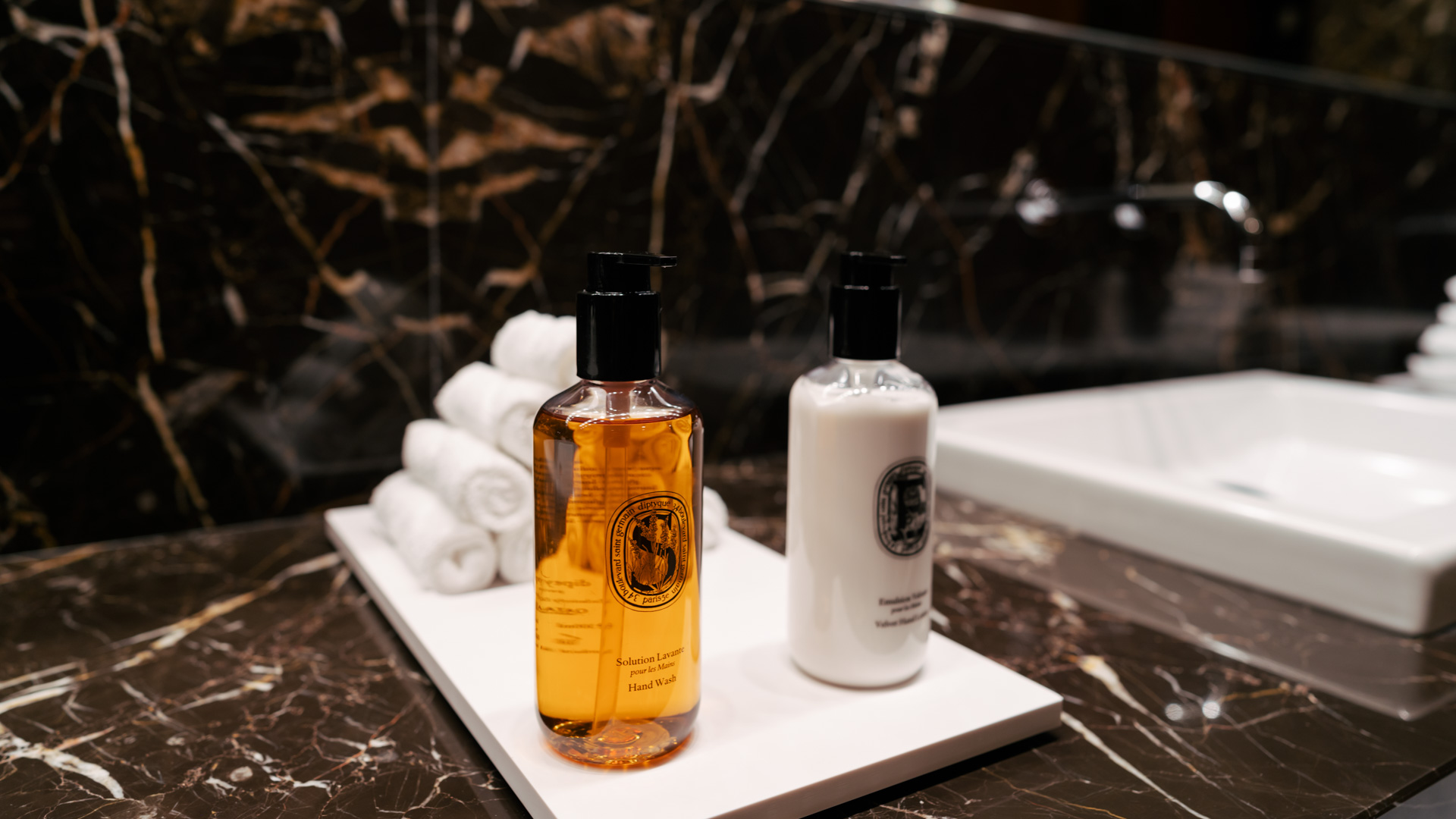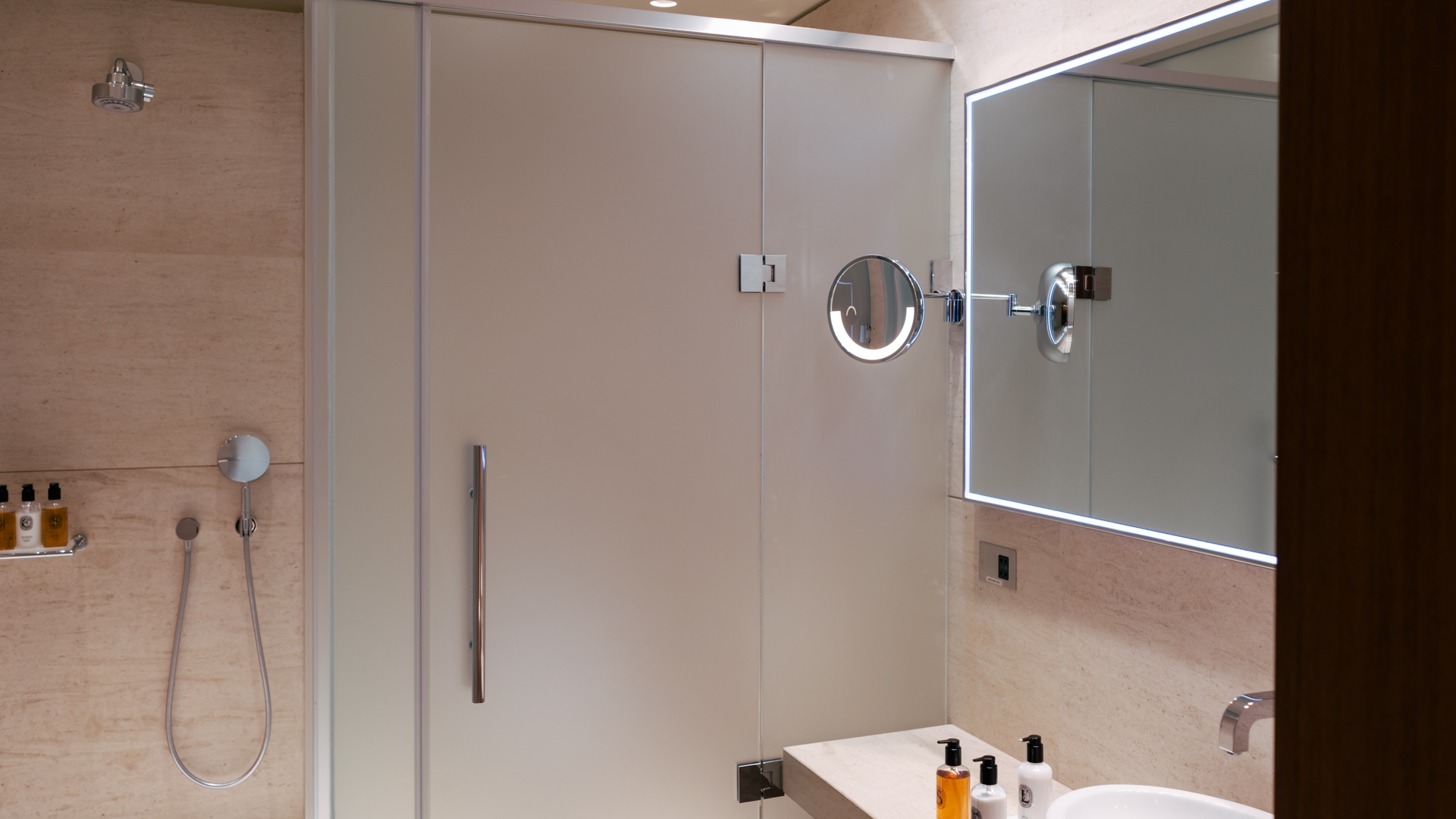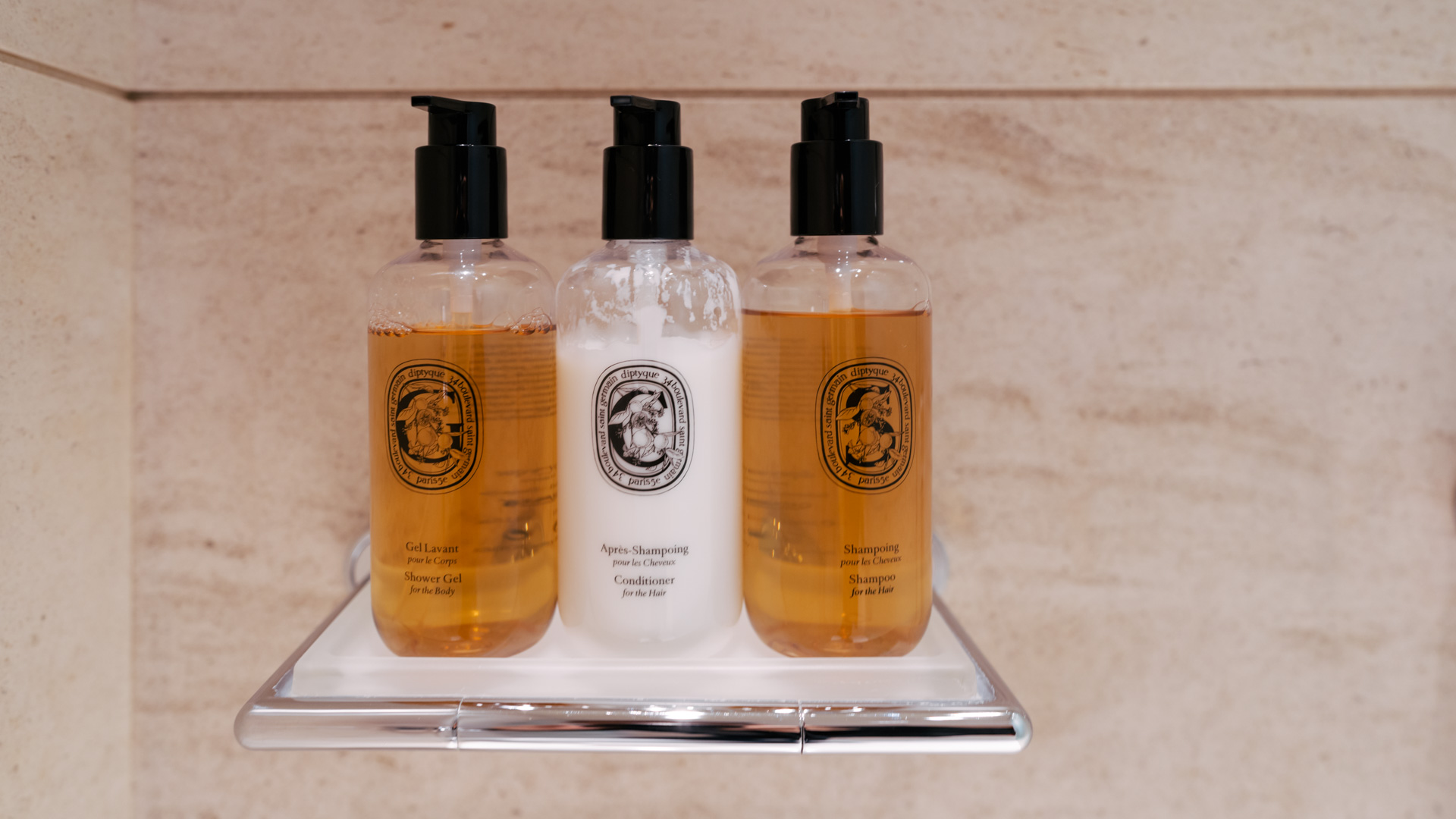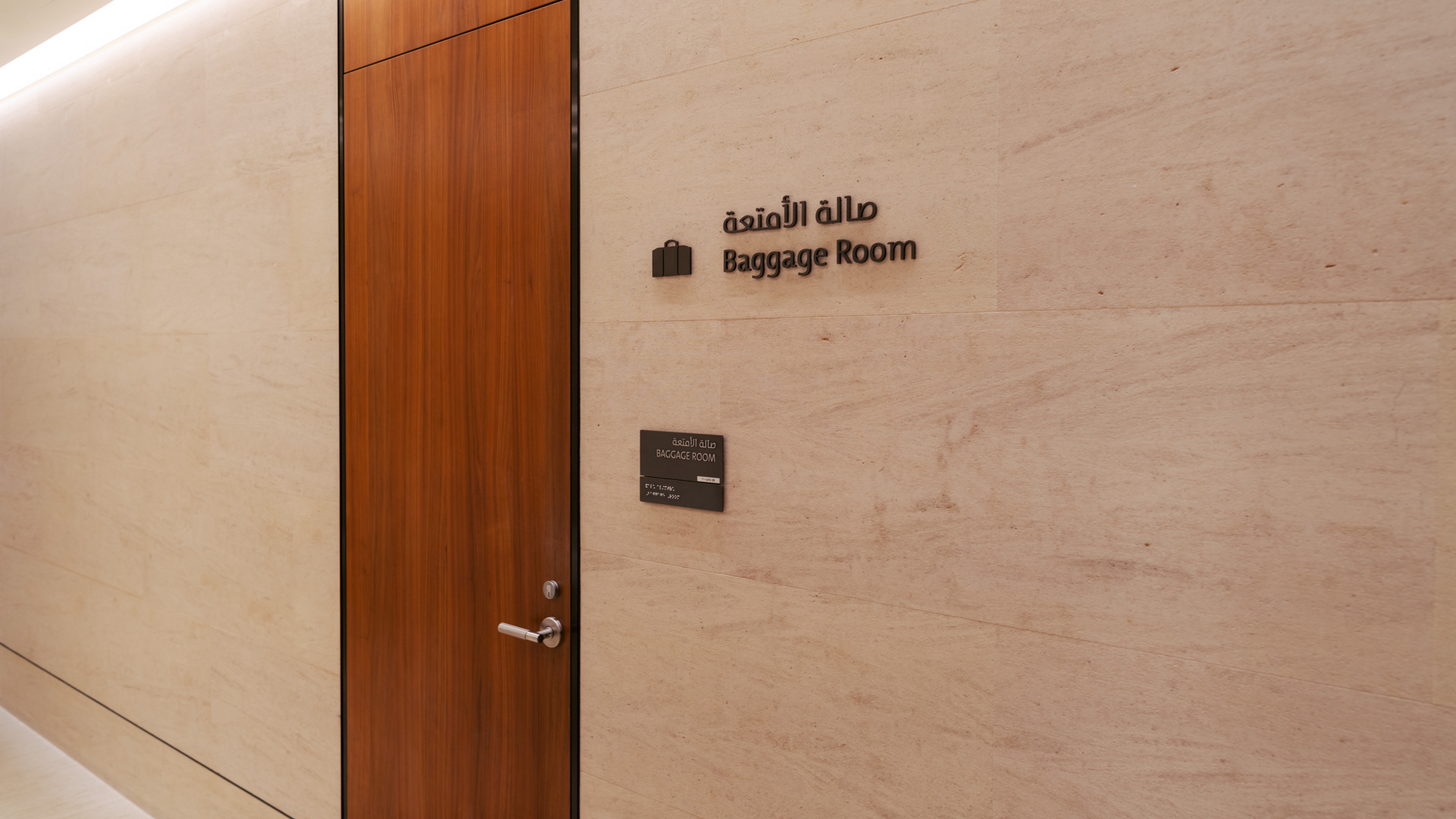 There's also a baggage room onsite if you need to step away from your bags for a bit while you shower. After all, this is a lounge where you'll be lugging your suitcases around if you have them.
Getting into the Qatar Airways Premium Arrival Lounge
As with most other arrival lounges, access to the Qatar Airways Premium Arrival Lounge is heavily restricted. Only Qatar Airways First and Business Class passengers can get in. You can't have any guests unless they also meet the same guidelines.
Unfortunately, this rules out anyone flying partner airline Business or First Class (such as British Airways or American Airlines), as well as any Qatar Airways passenger travelling in Economy, even with top-tier status.
Summing up
While a few airlines offer a direct immigration-to-lounge experience for departures in their home ports, this is the first time I've come across a premium arrivals experience with a lounge before and after the incoming passport check.
Since most of Qatar Airways' flights from Australia to Doha land at around 5:00 am, the Premium Arrival Lounge is a great destination to unwind, refresh and recharge before you head off. This is especially the case if you're too early to check in for your hotel, or if you're waiting around for a transfer (as I was).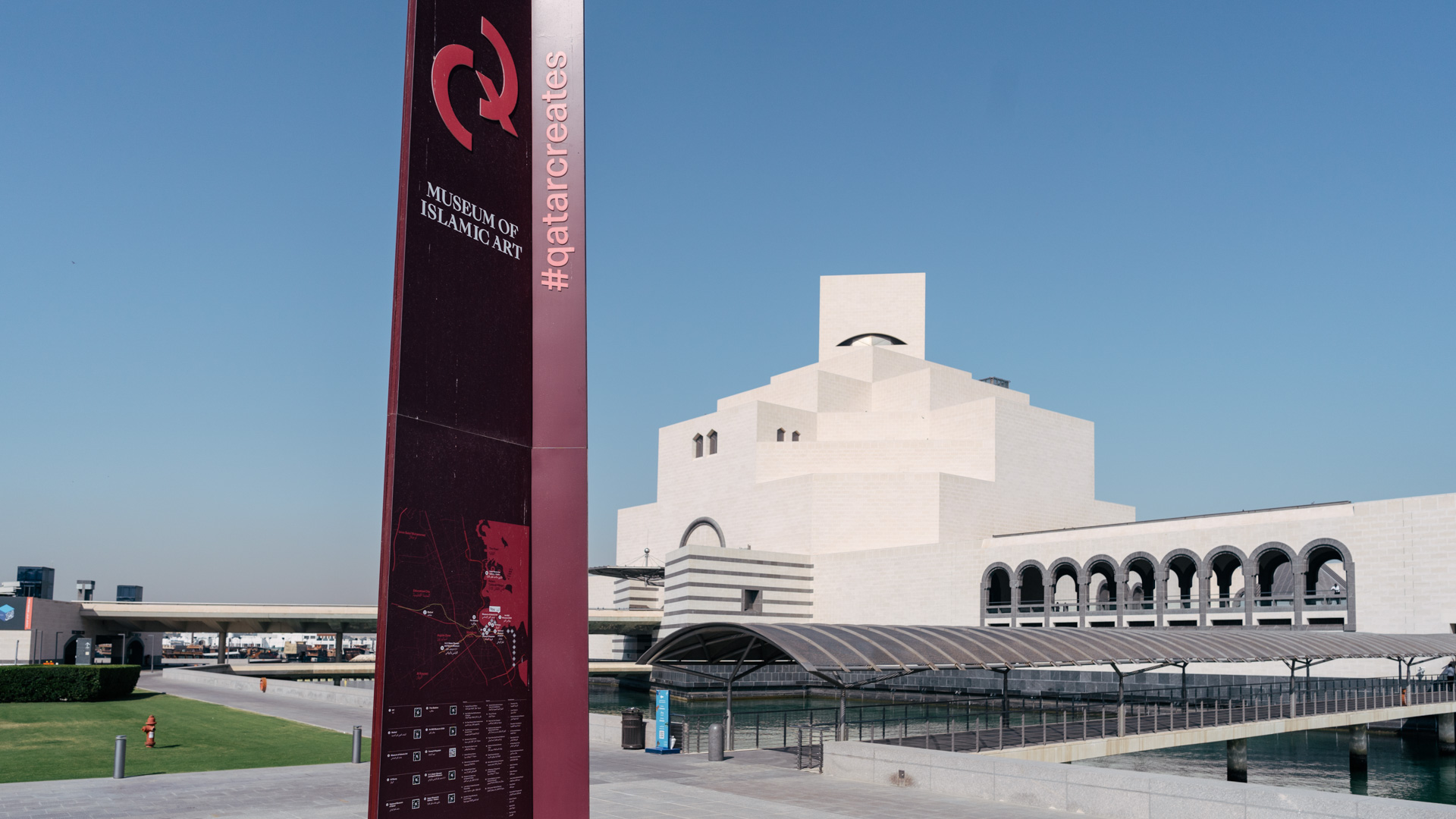 Photography by Brandon Loo, who travelled at Point Hacks' expense.
Qatar Airways Premium Arrival Lounge, Doha
was last modified:
March 28th, 2023
by