This is the next instalment from my trip to Japan earlier this year, just a little late in coming!
The return flight was in JAL First Class, and flying in JAL First or as a oneworld Emerald status frequent flyer you have access to the Japan Airlines Sakura First Class Lounge in Tokyo on departure.
While not generally on the list of 'must-see' airline lounges globally, my great First Class experience on JAL on the way up from Sydney set the tone and I was keen to see how JAL do their First Class ground experience.

JAL's First Class Check in at Narita
I arrived at Narita on one of the standard hotel buses, arranged by the Andaz Tokyo after an hour or so on the bus.
s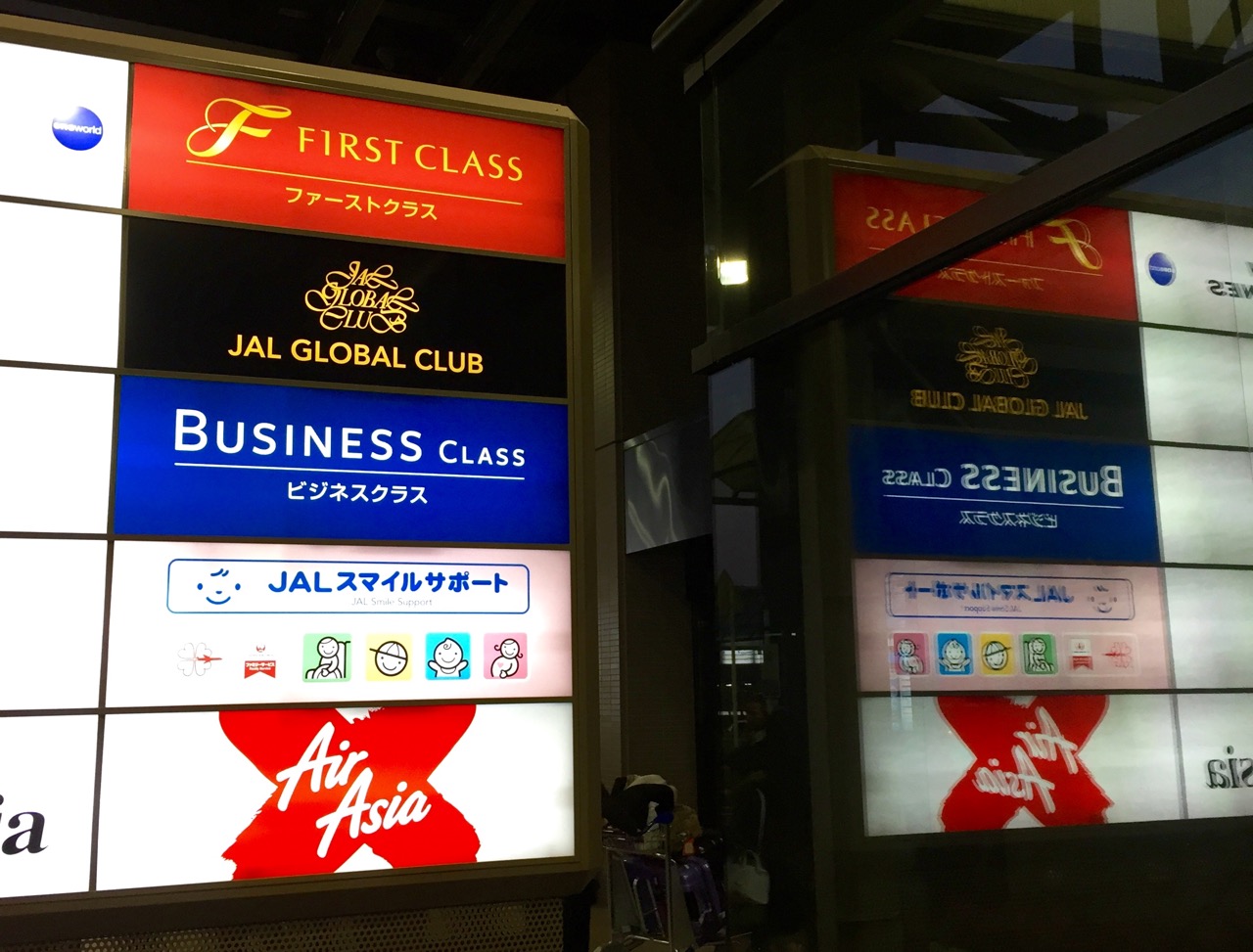 The First Class check in for JAL was well signed, and JAL literally roll out the red carpet for their First Class passengers at check in.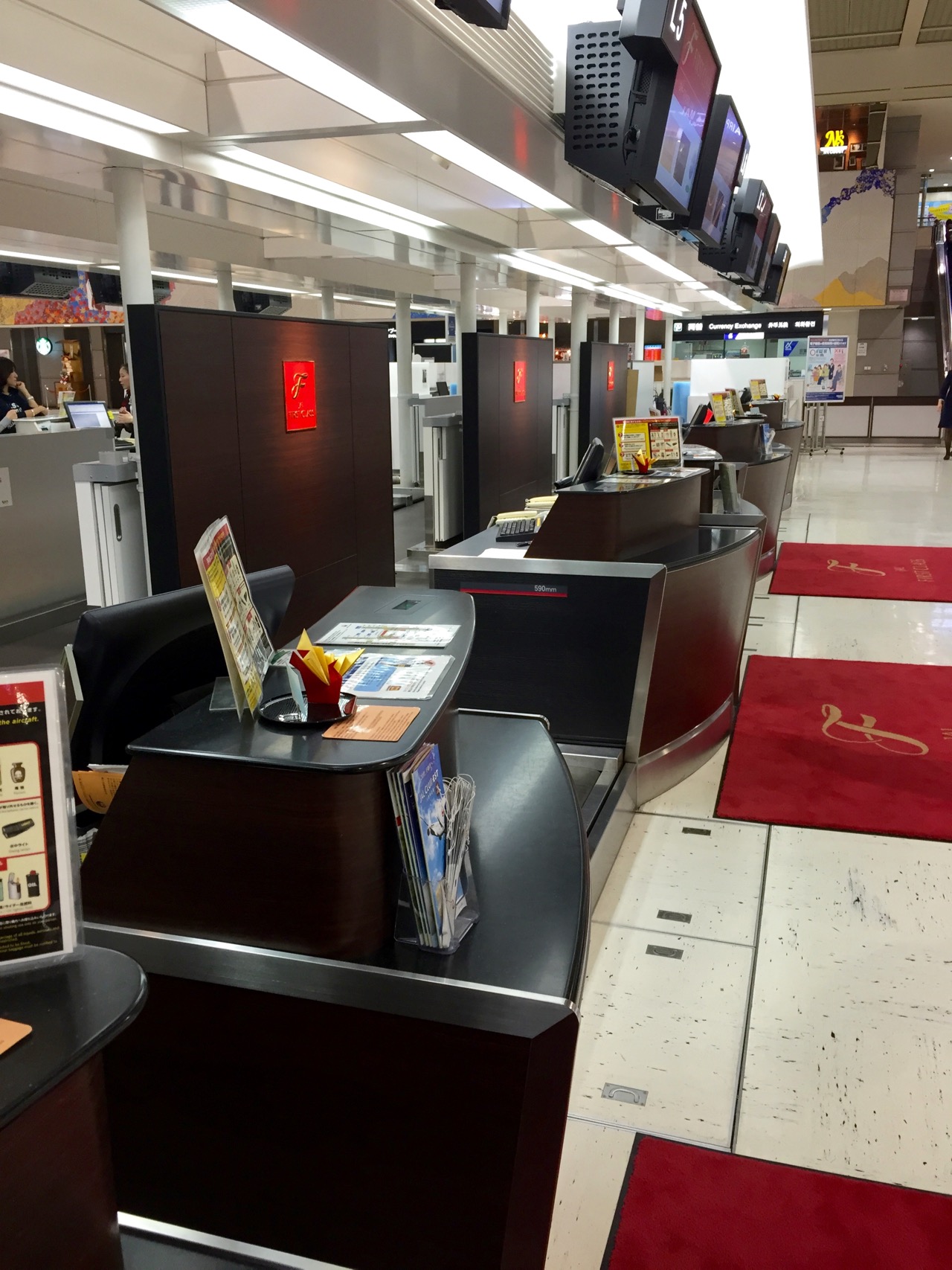 All bags were tagged with unmissable red First Class tags, and then I was personally escorted through security to immigration.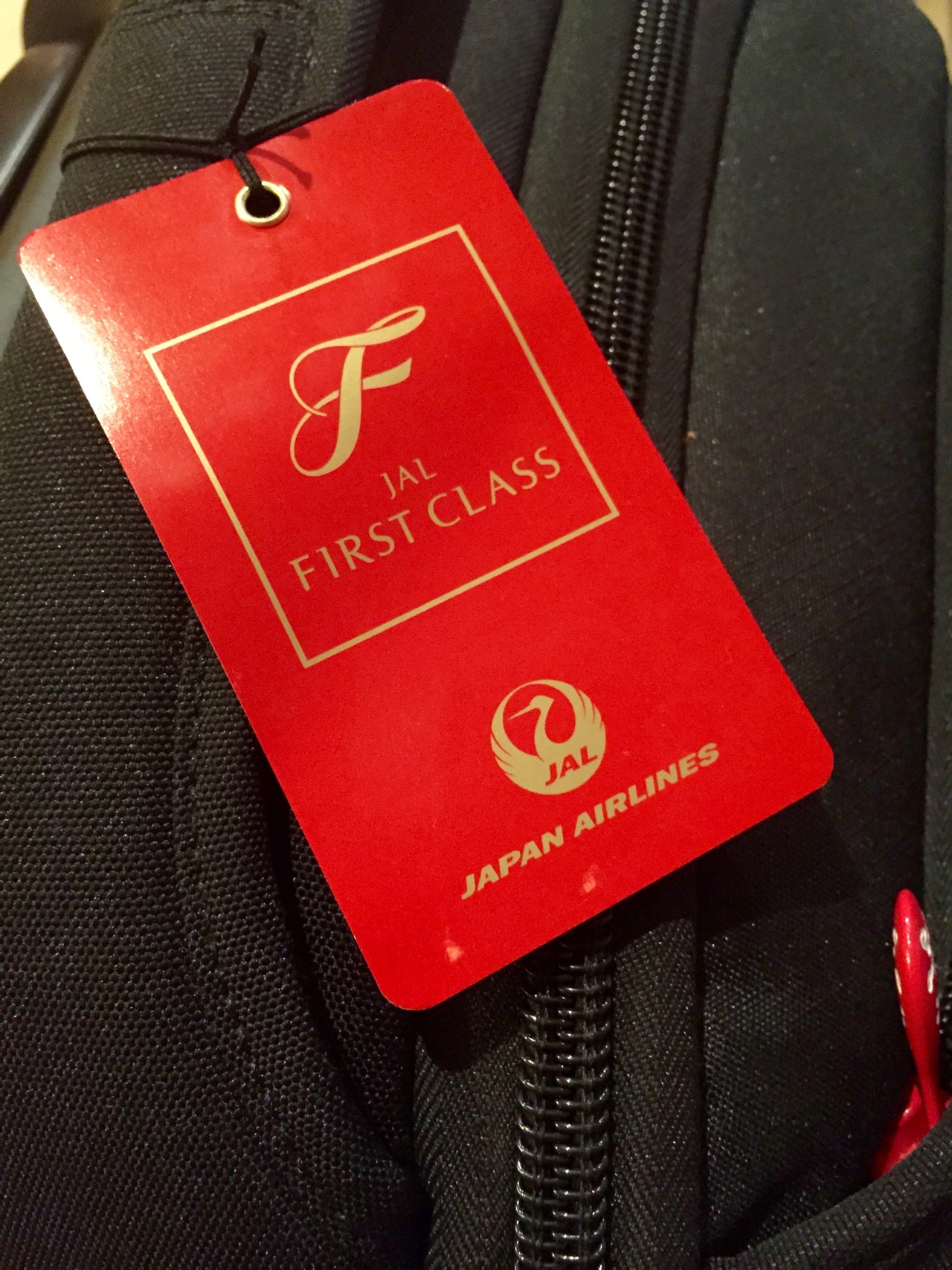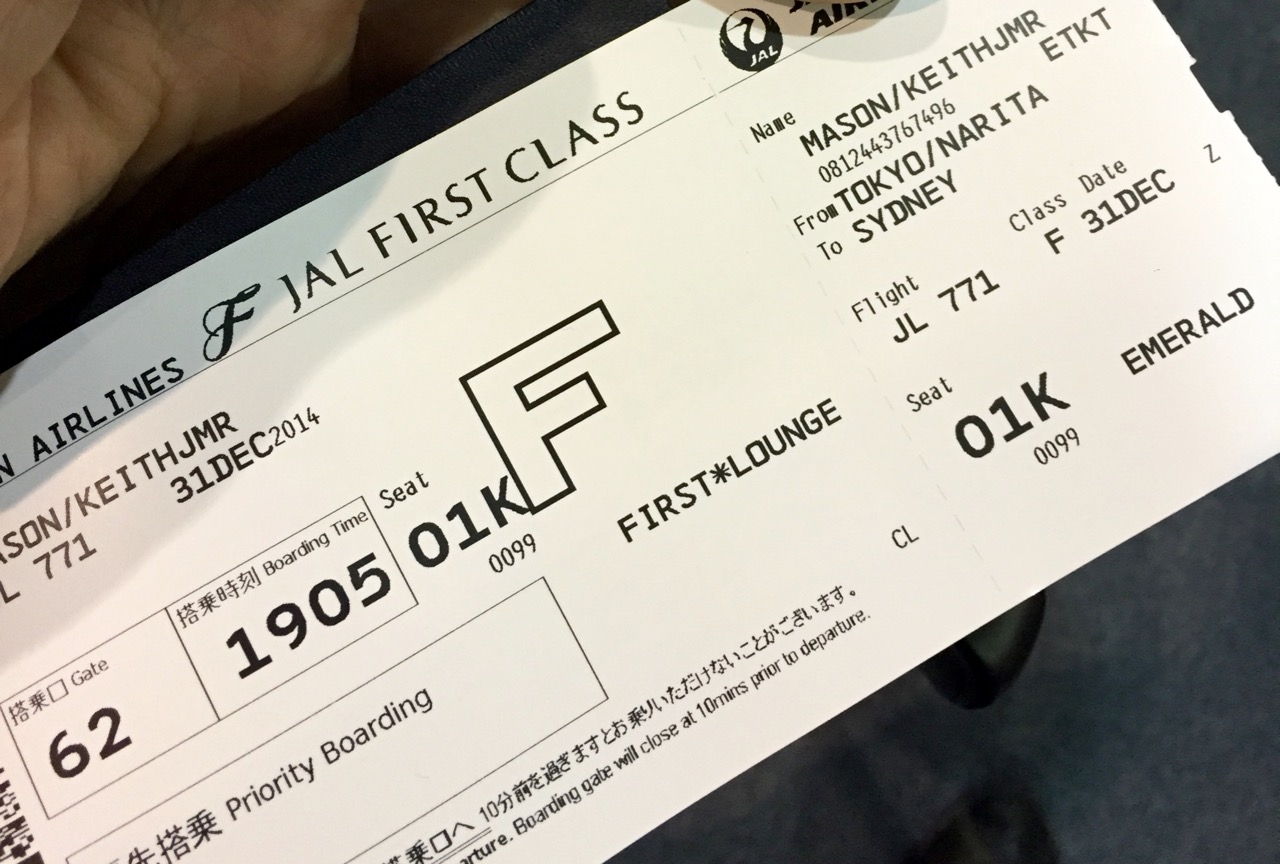 The Japan Airlines Sakura First Class Lounge
The entrance to the Sakura First and Business lounges are behind these frosted glass doors, almost immediately past immigration.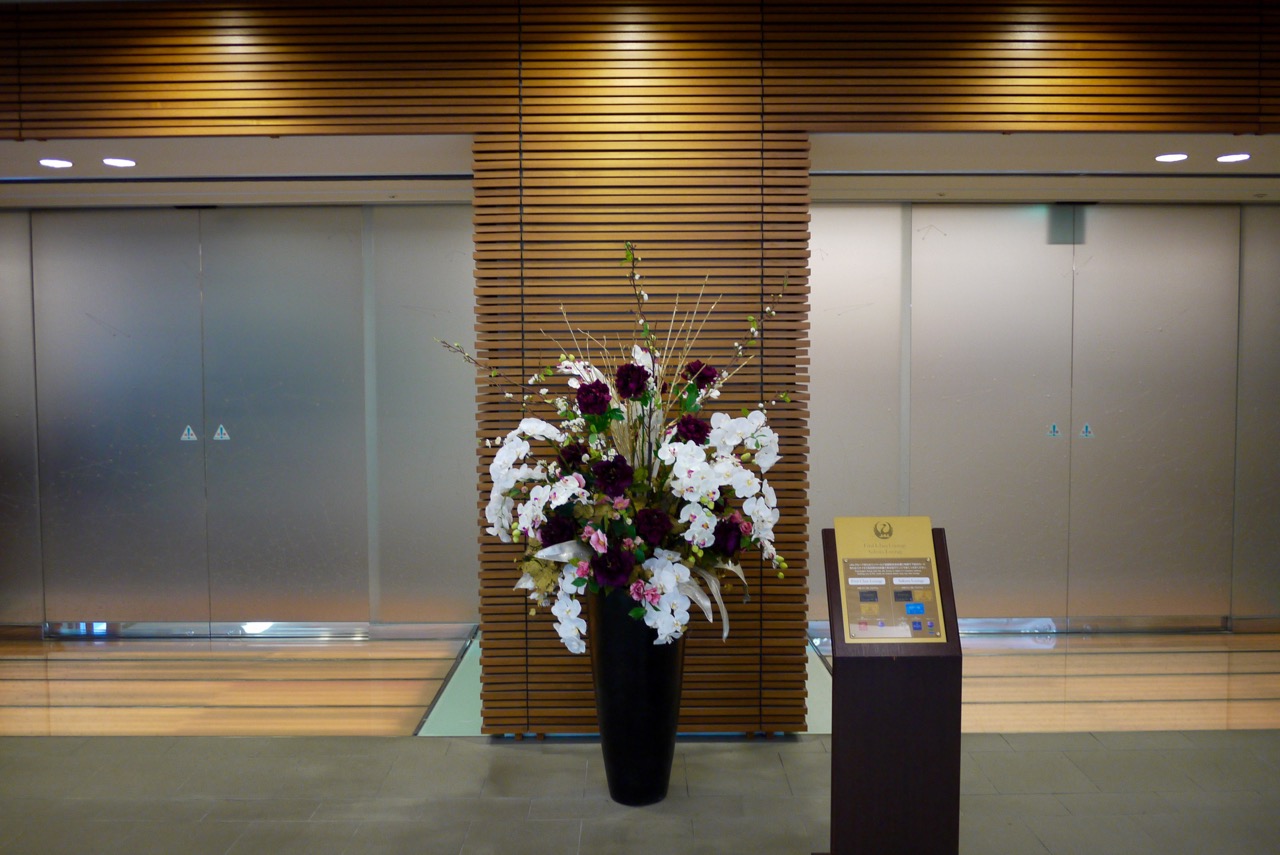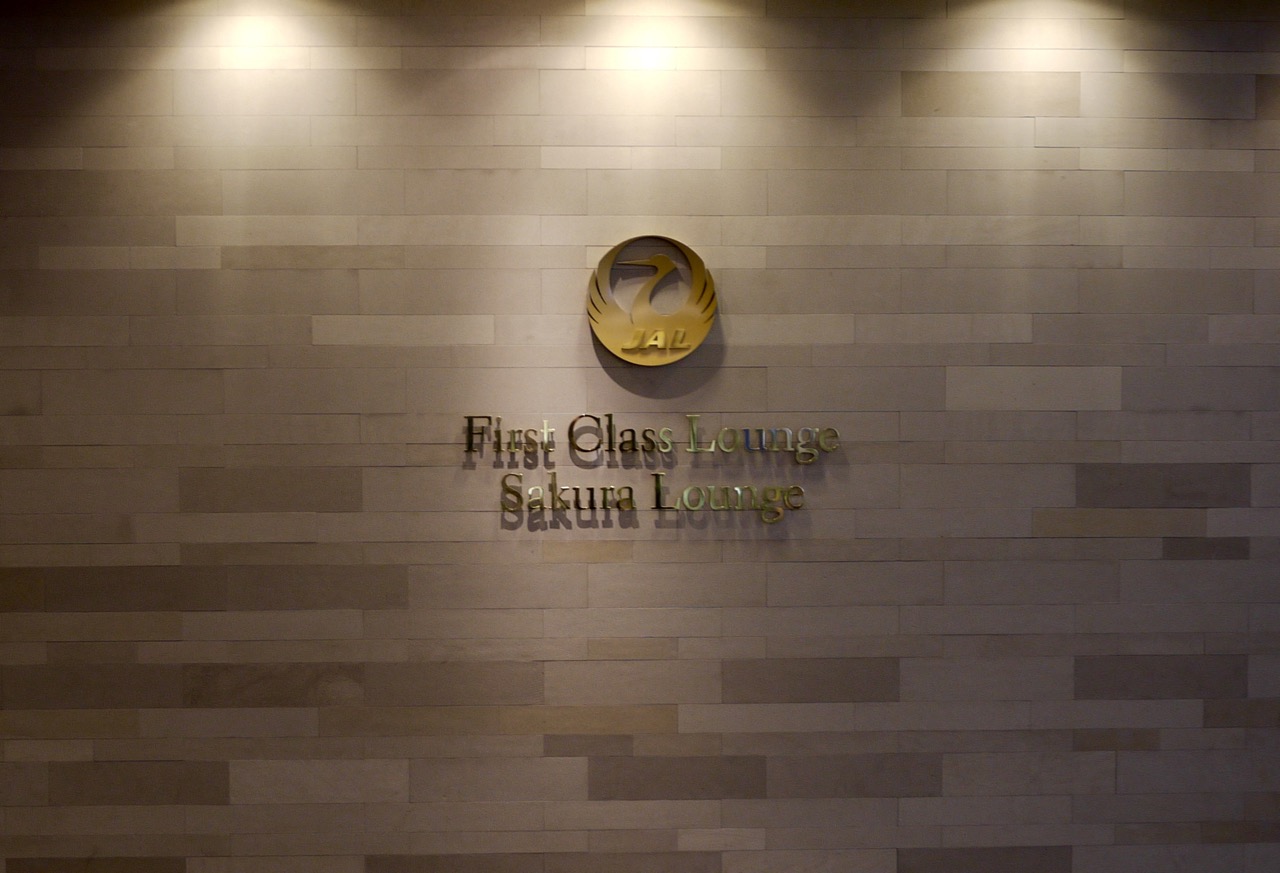 On walking in you can turn right to access the Sakura Business Class Lounge, or left toward the First Lounge.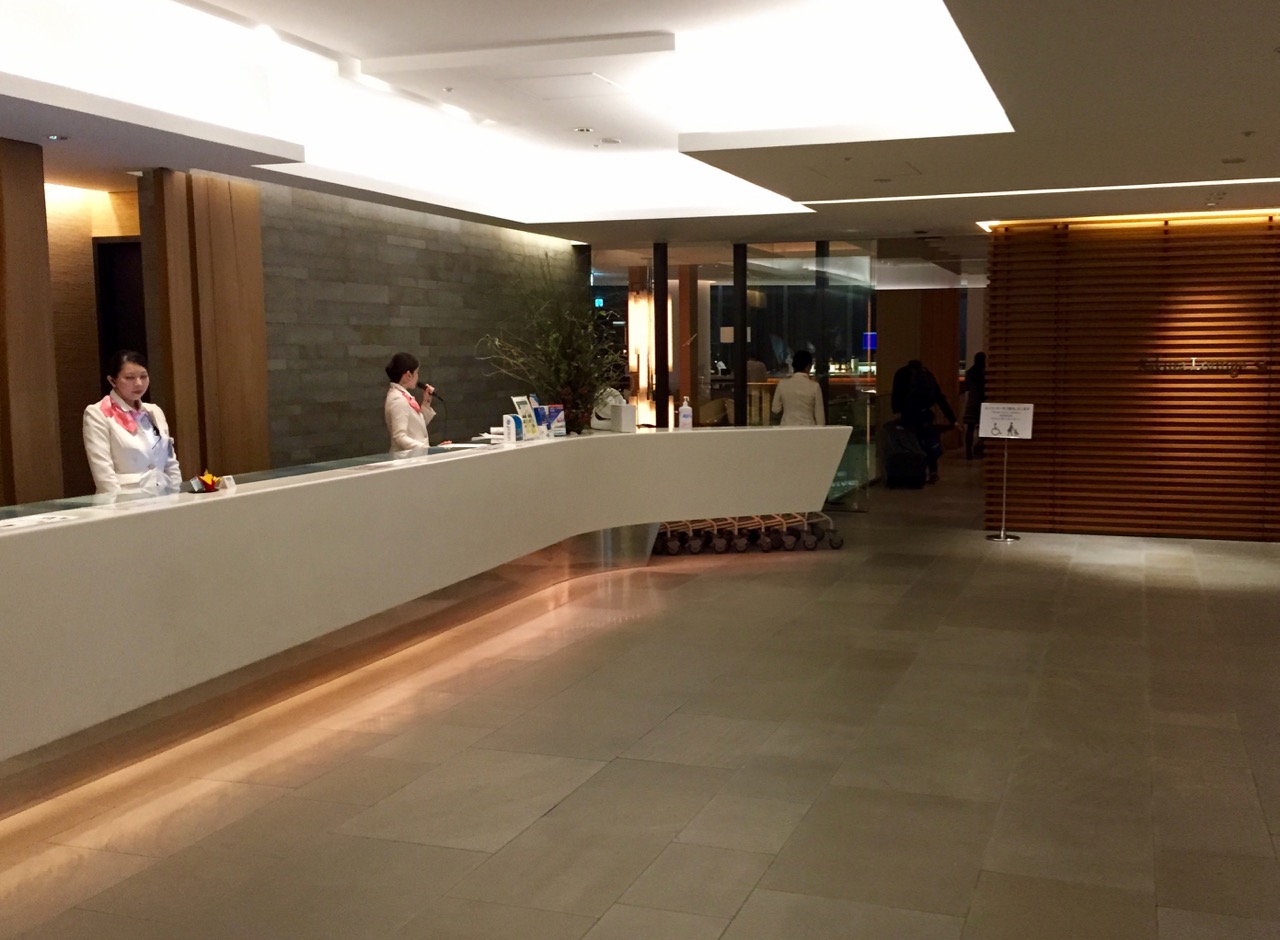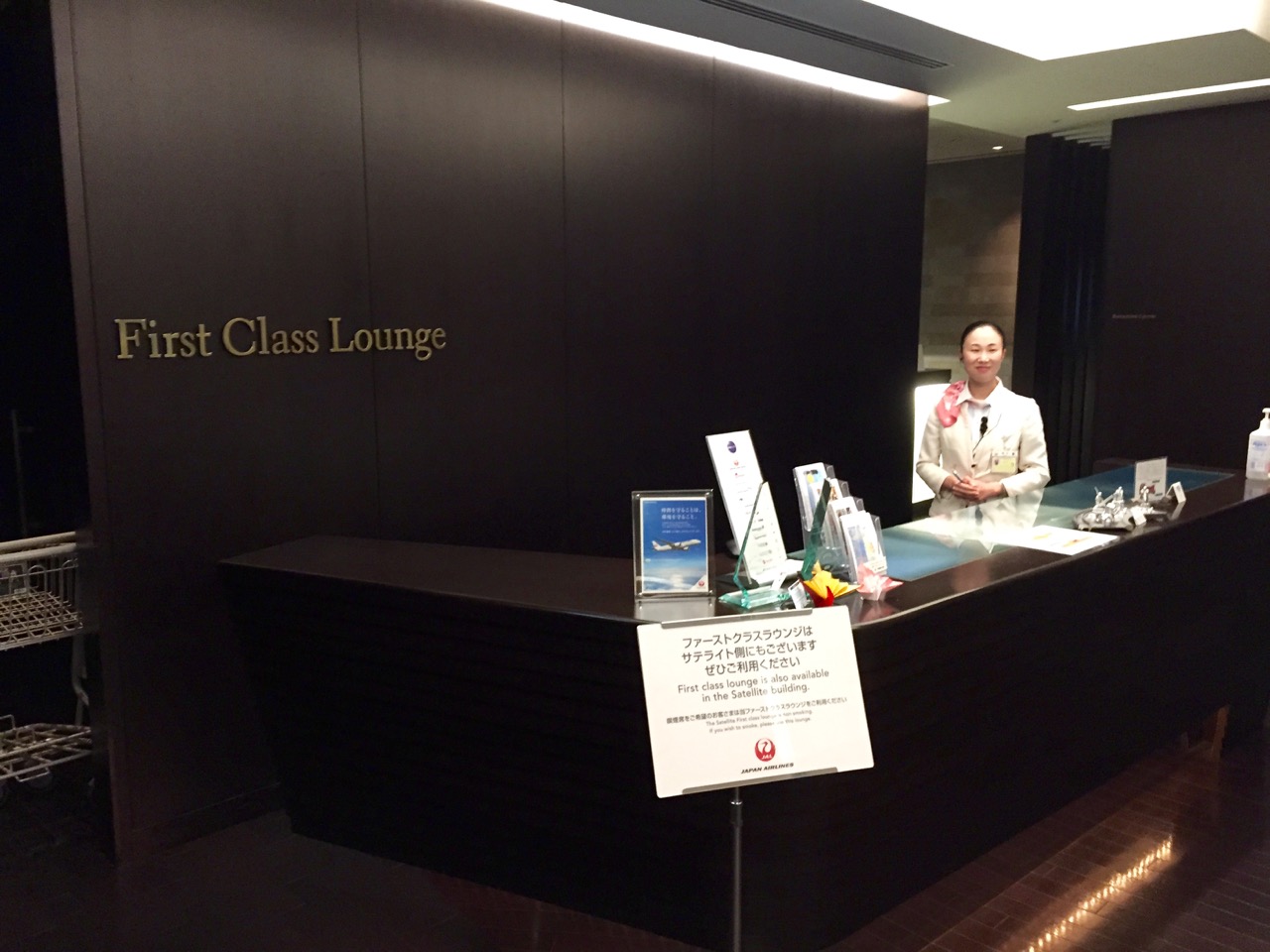 On entering you are then presented with a swathe of dark wood and leather, and at night, the blackness surrounding Narita Airport with planes and airport lighting only to look at out of the tall windows.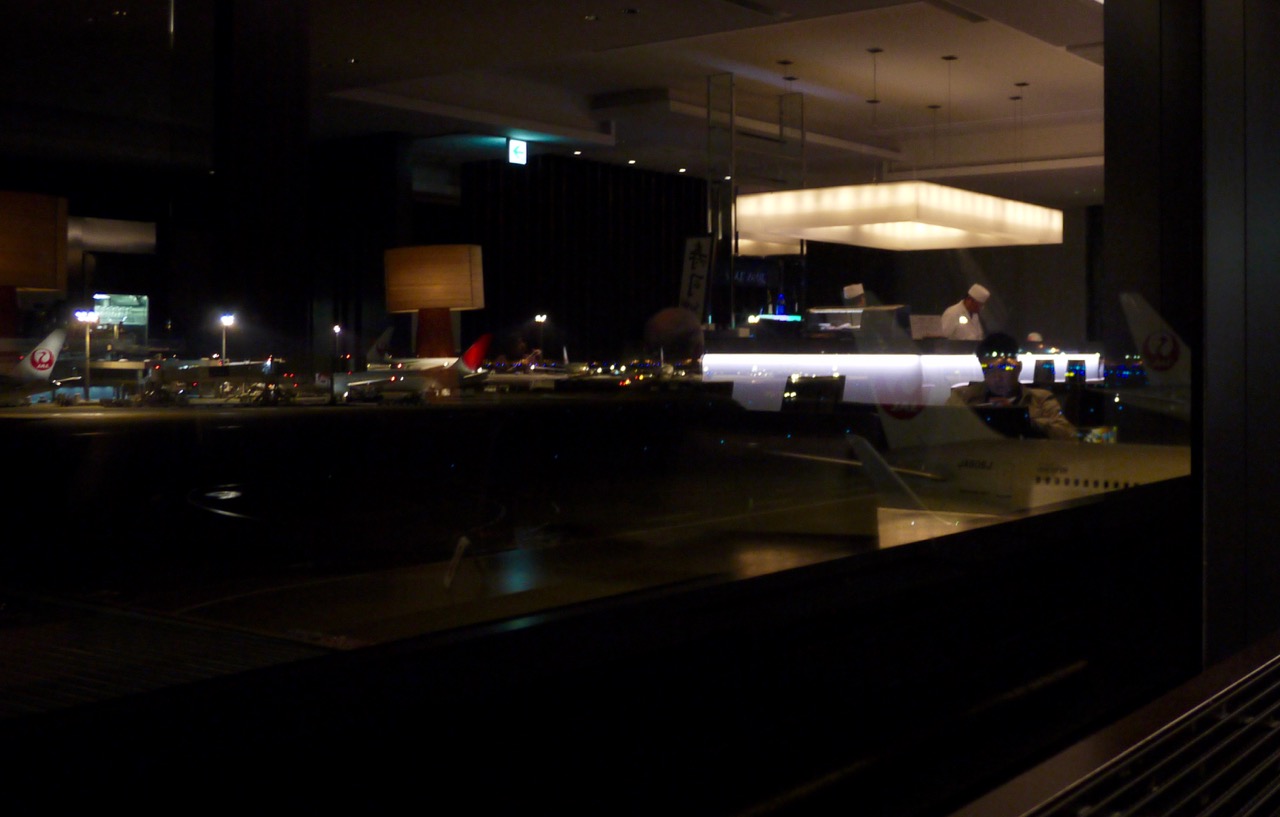 There are some nice views to take in while you sit and have a drink or grab a bit to eat.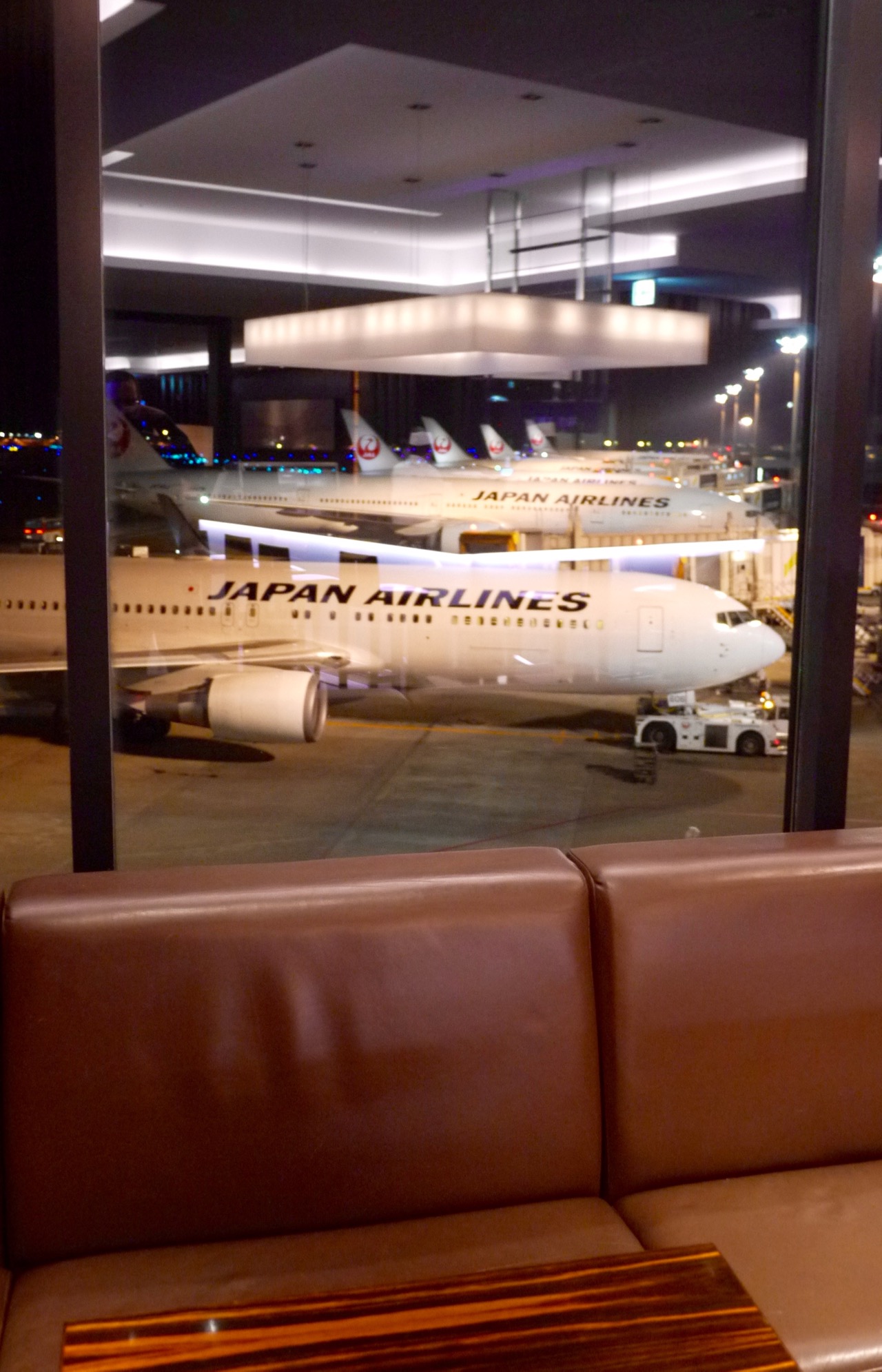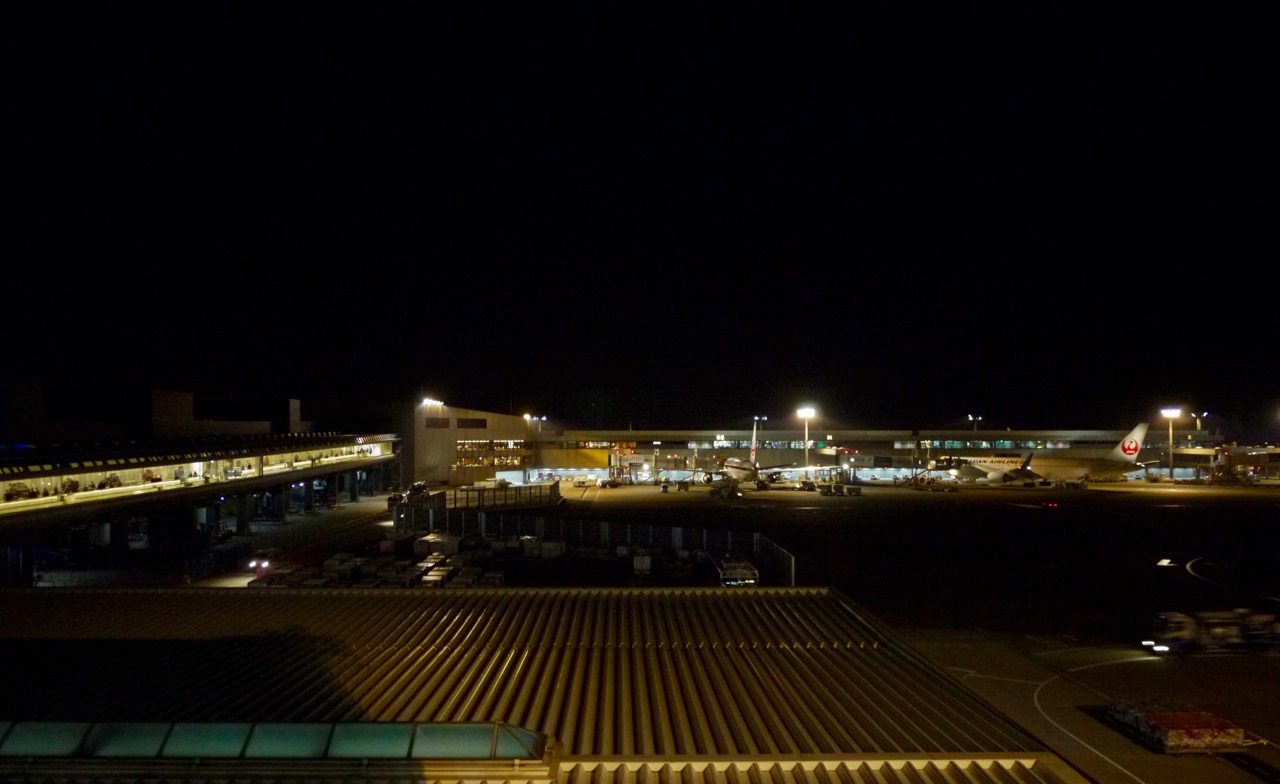 At the far end of the lounge, there are two dining options – a Sushi Bar and a large buffet serving Japanese and Western options.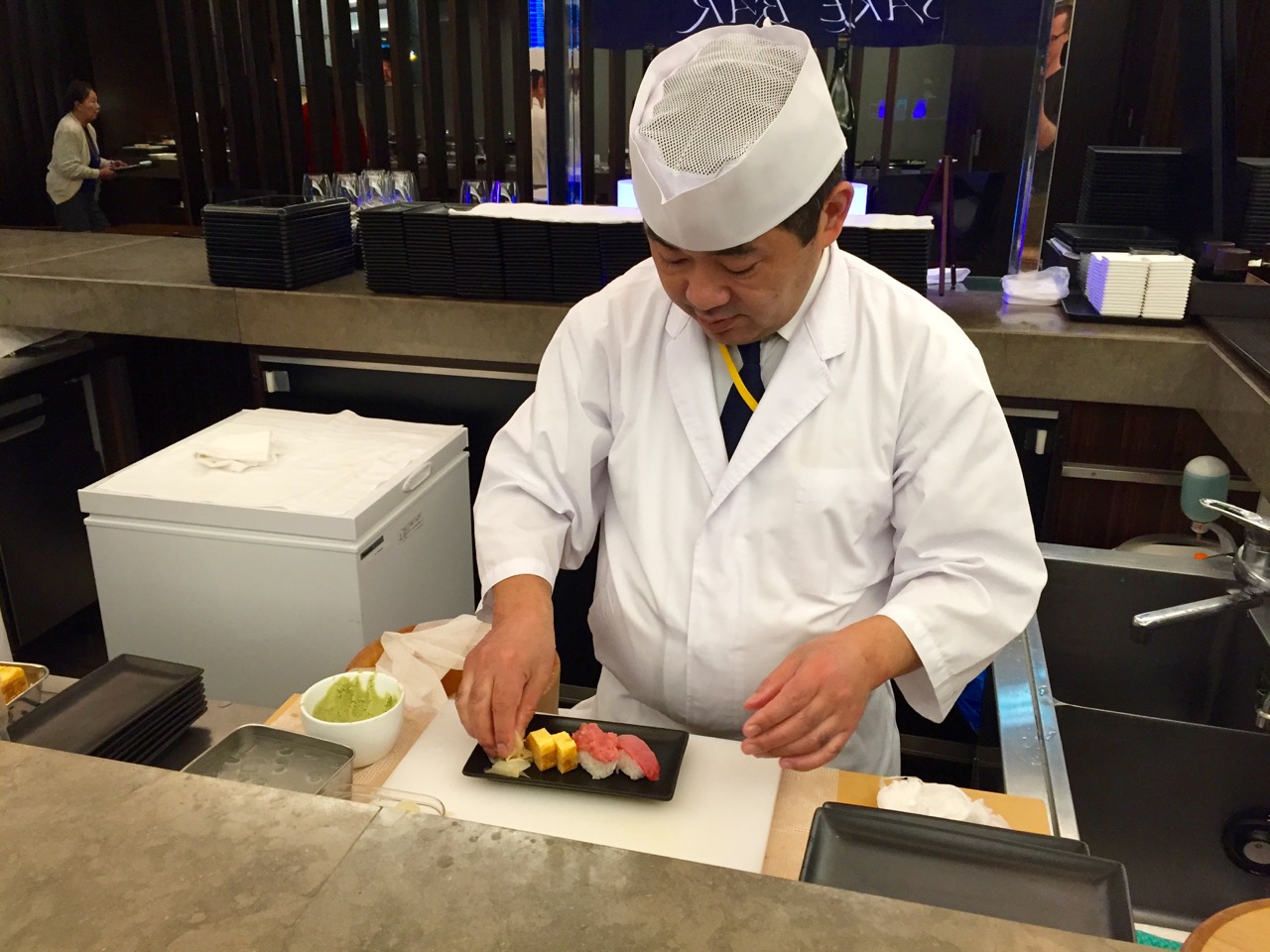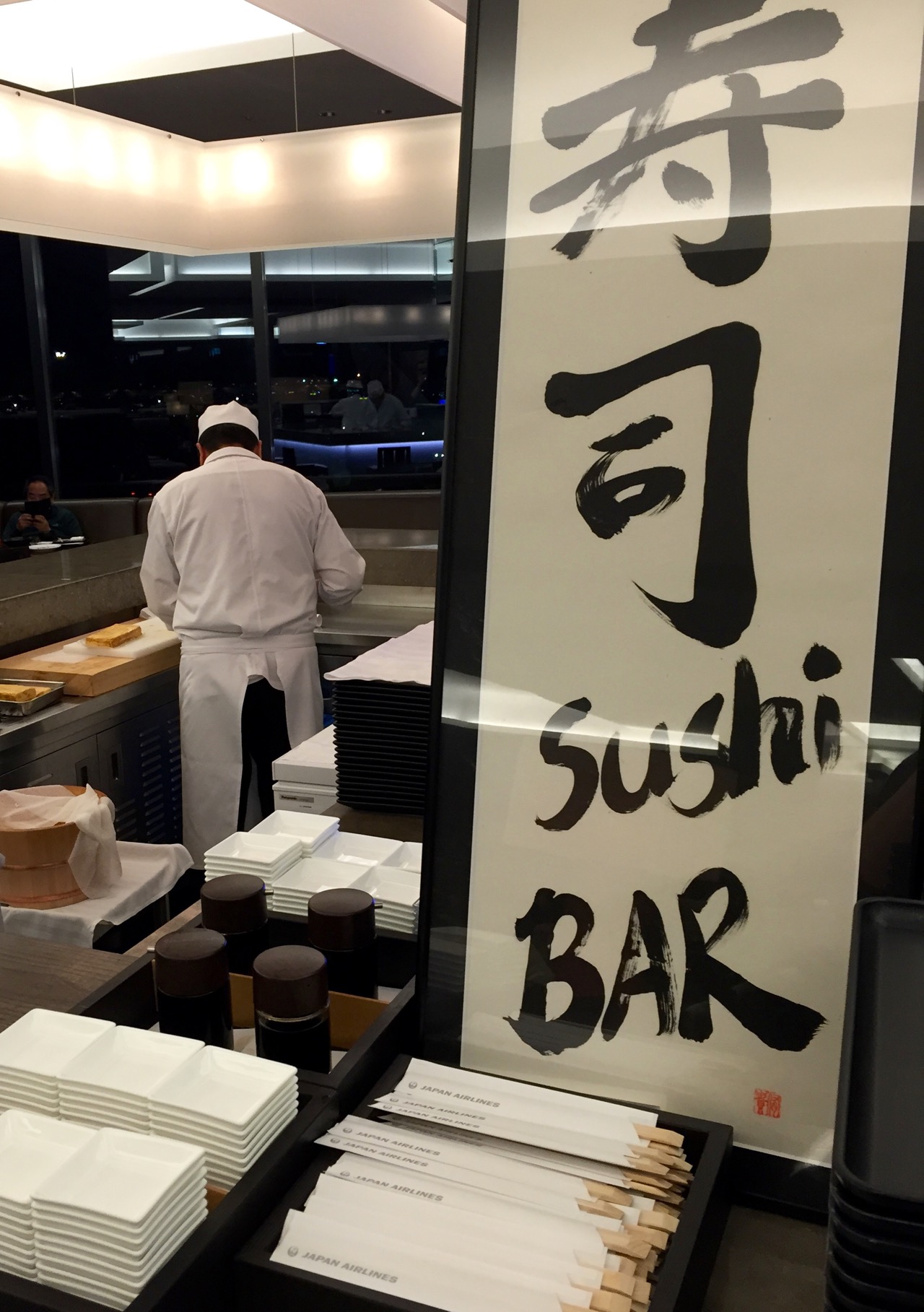 The Sushi chefs will make you the sushi of the day on demand.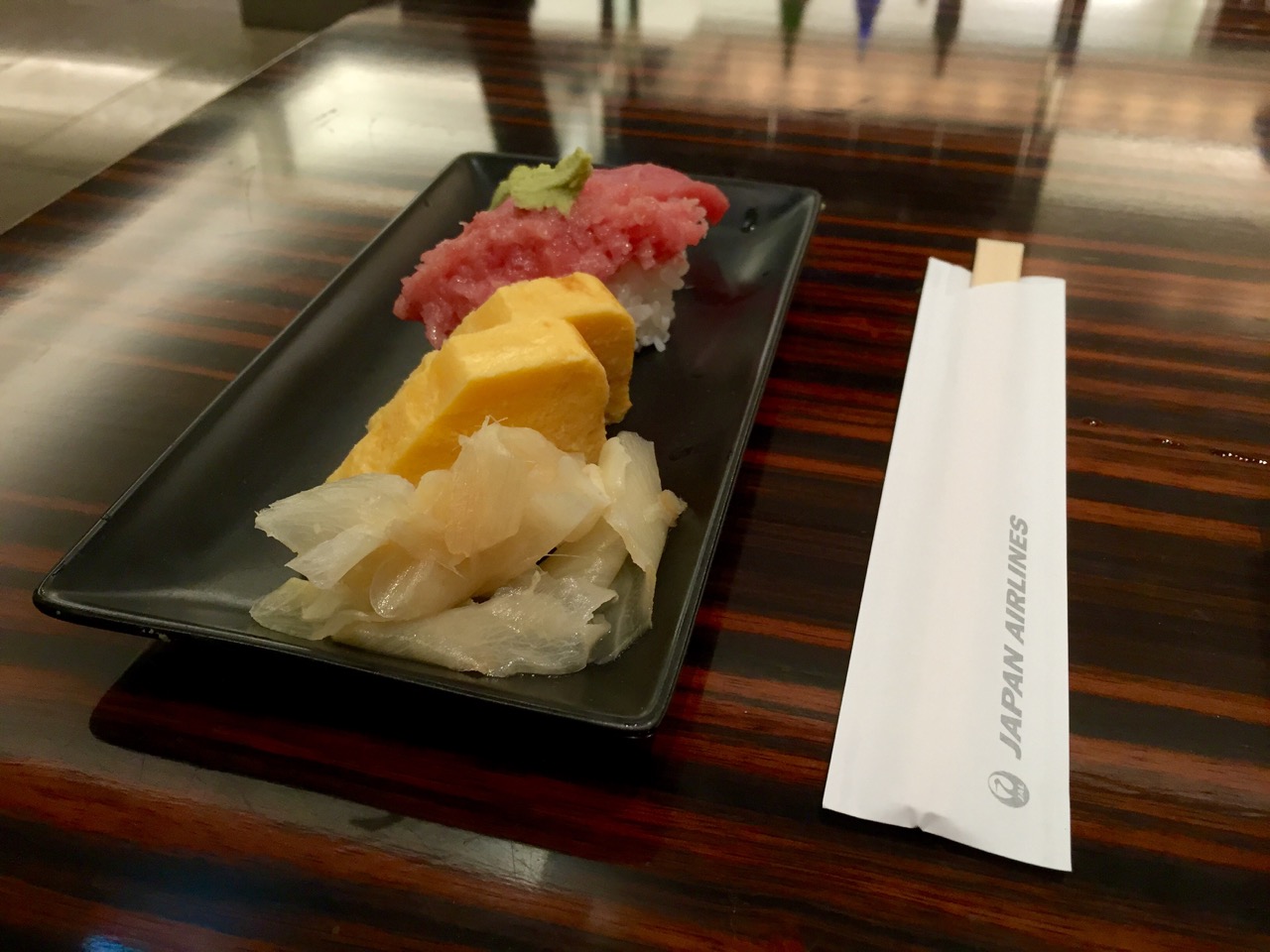 The buffet selections were fairly broad, and tasty – but like most buffets, lacking in presentation compared to a meal served from a kitchen.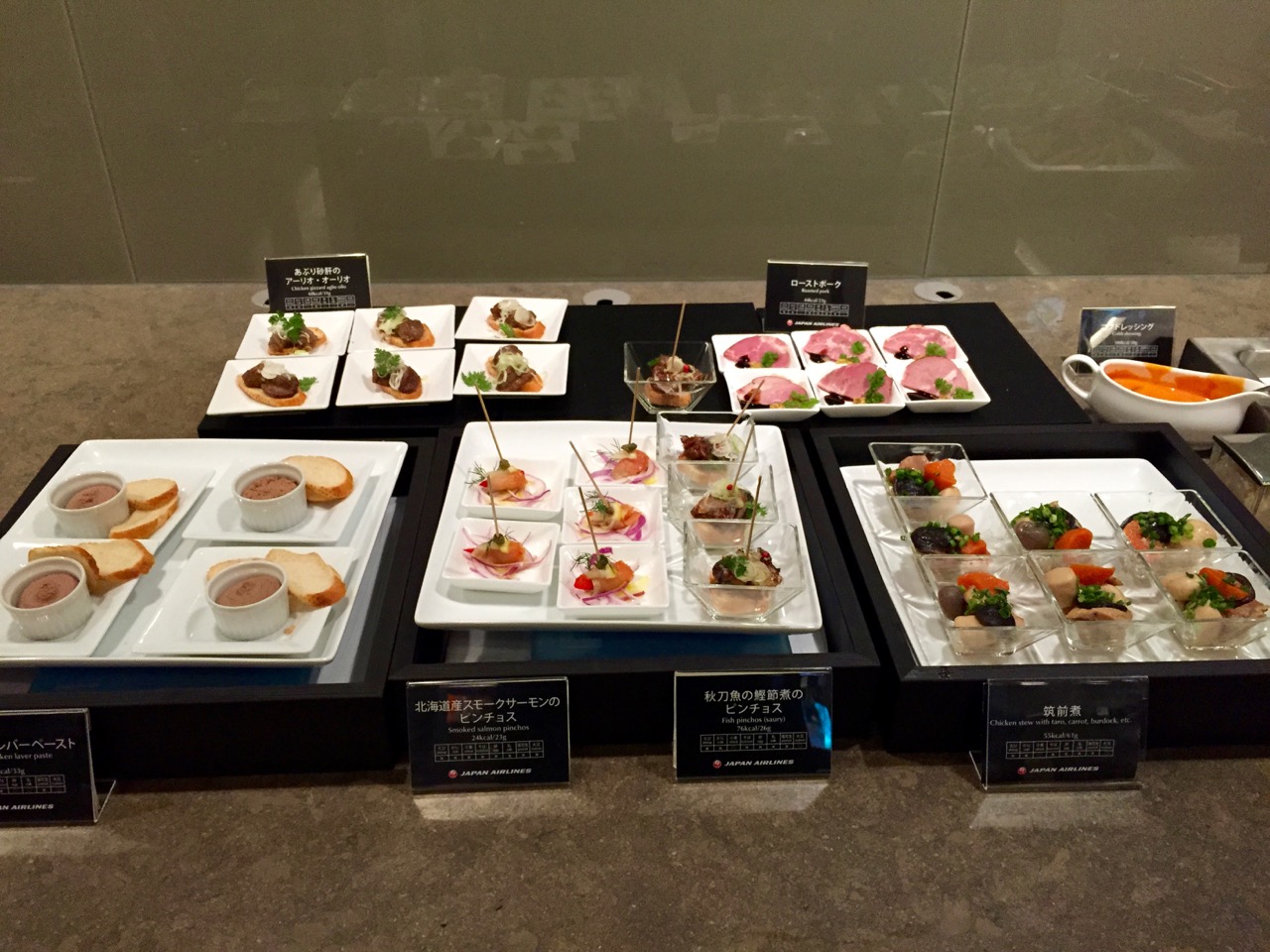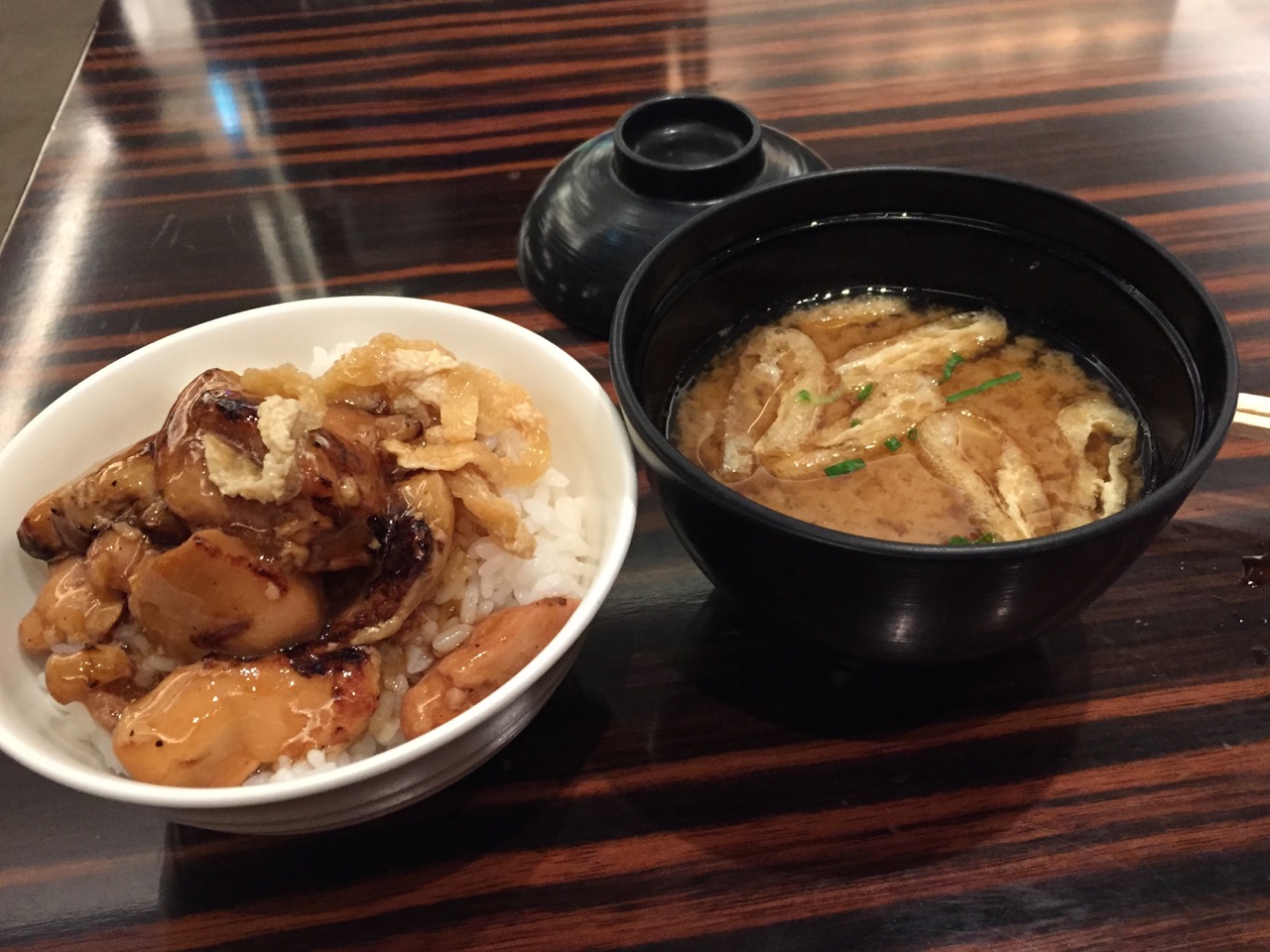 Next to the Sushi Bar there's also a Sake Bar with a wide range of selections from all over Japan. I was tempted, but didn't partake!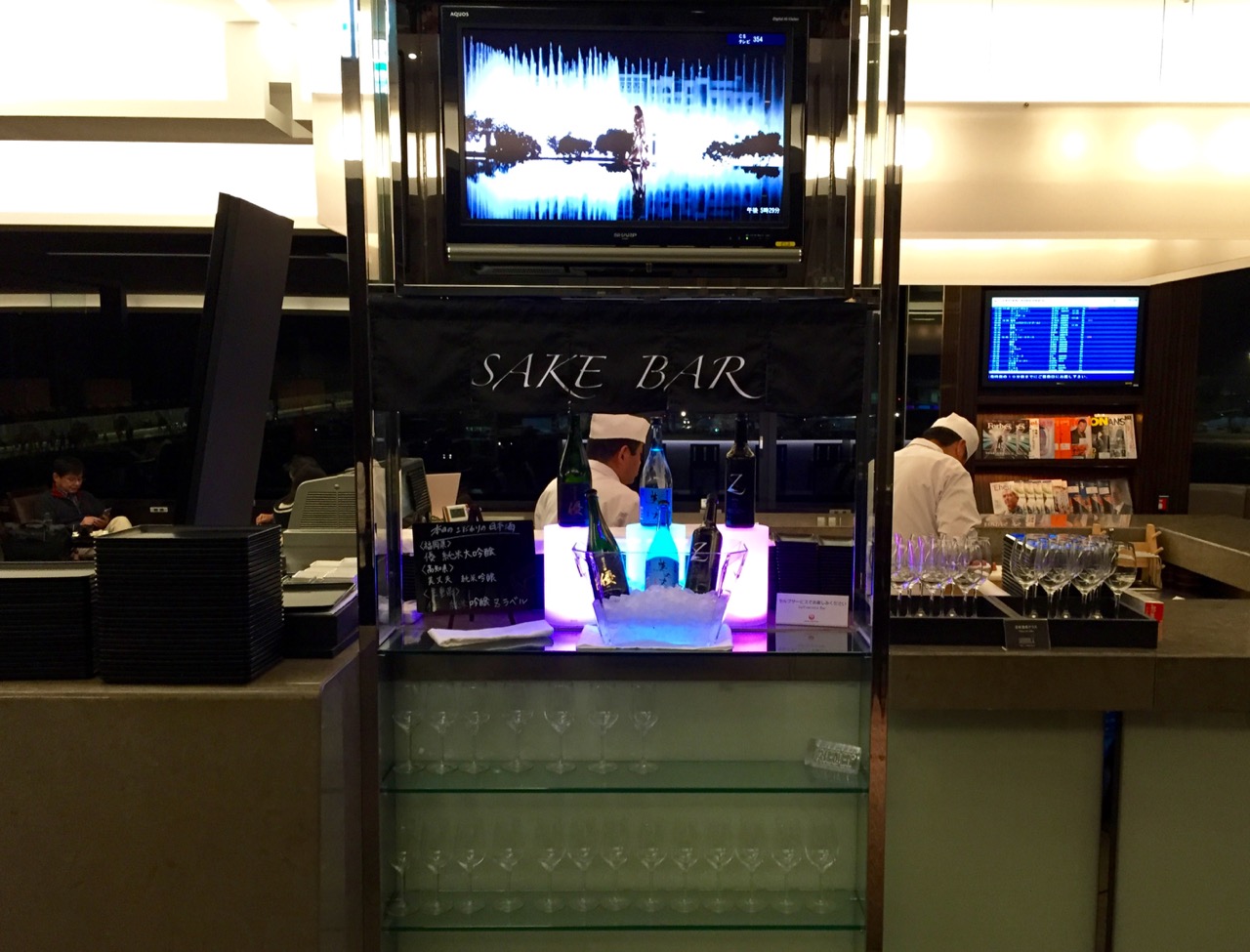 There's also a free-pour spirits bar too.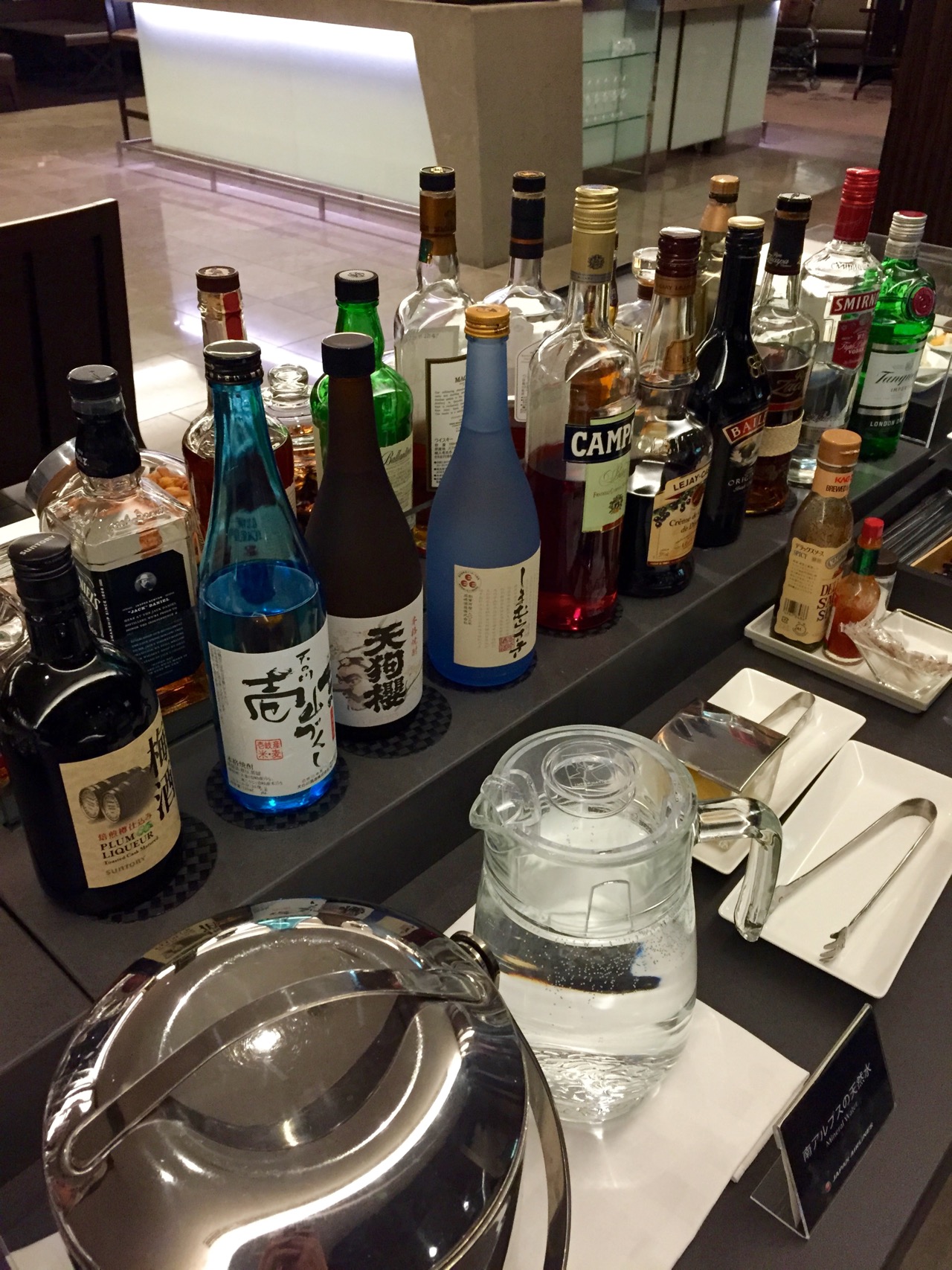 The lounge has a good amount of seating, all of it comfortable, and with plenty of power points and different configurations to relax in.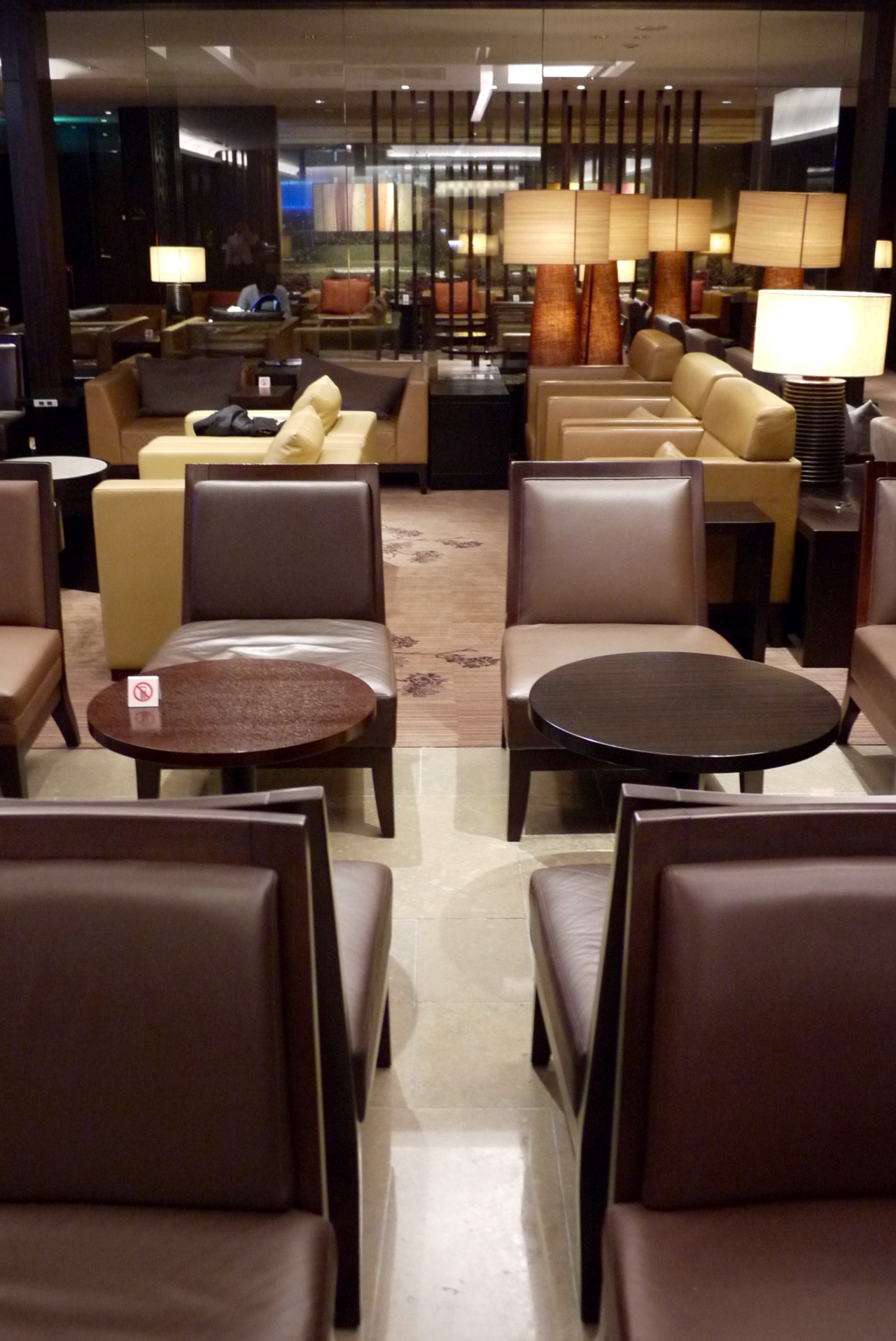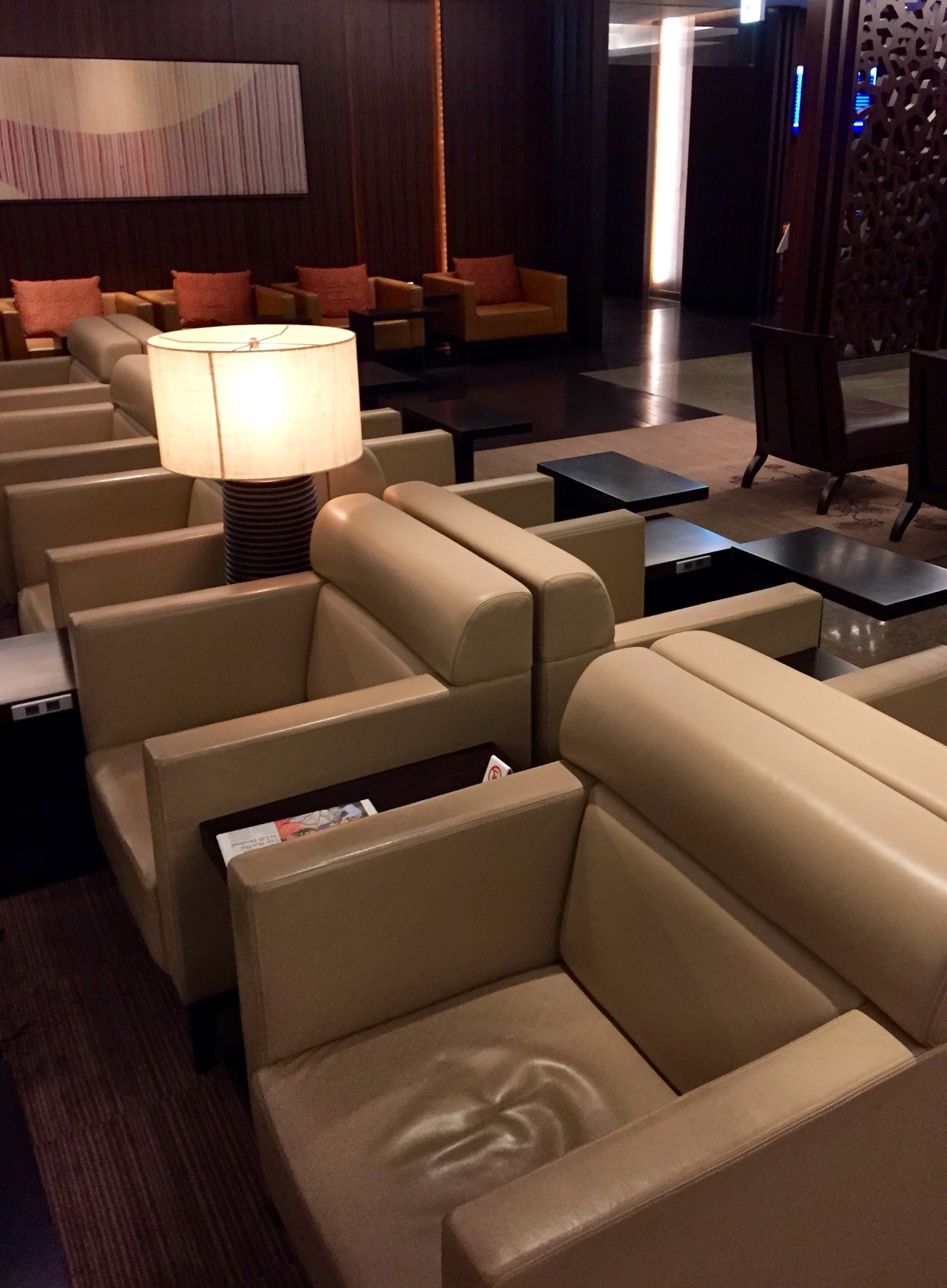 At the rear of the lounge there are couple of private rooms with massage chairs.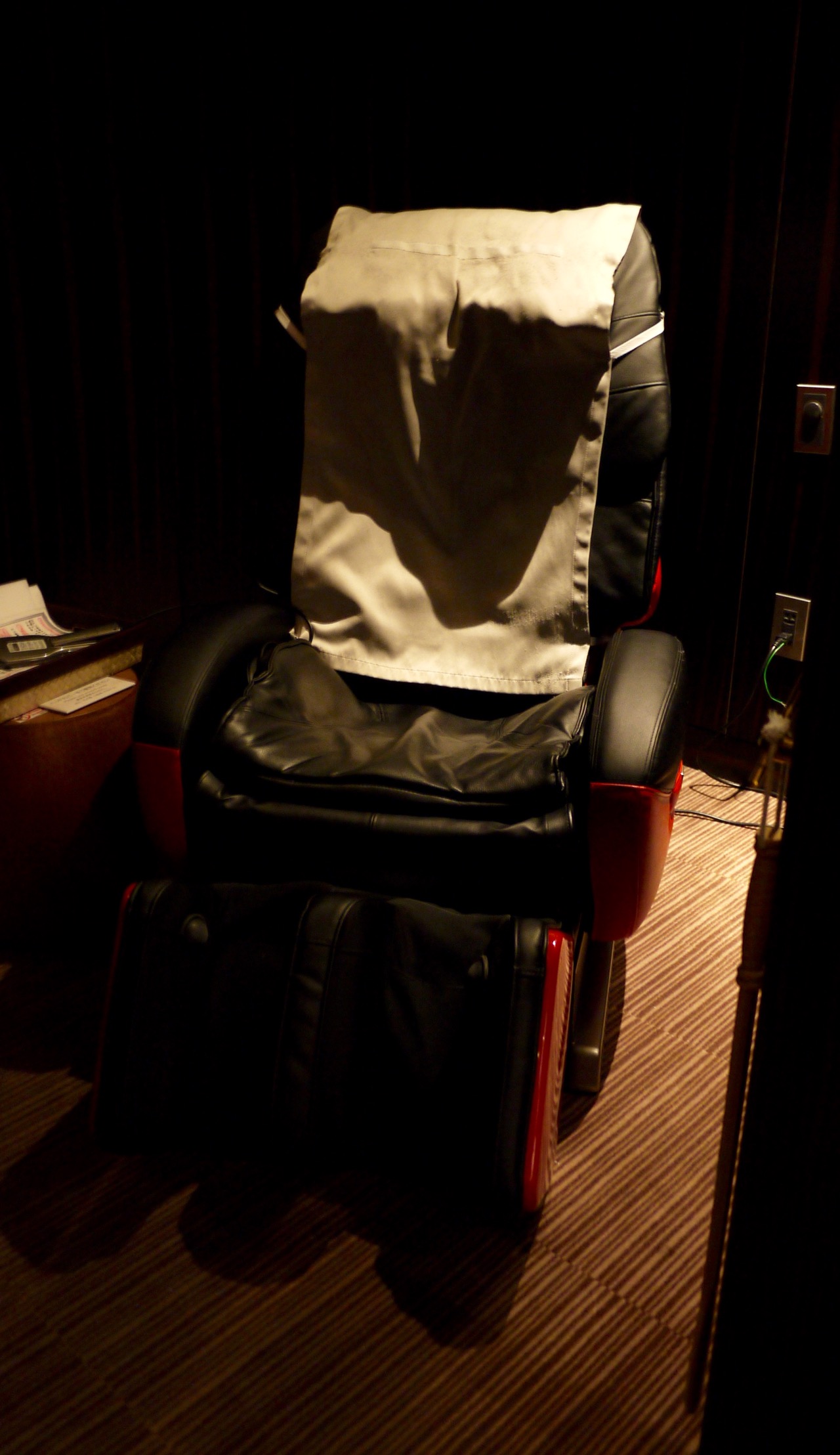 There's also a smoking room for those so-inclined.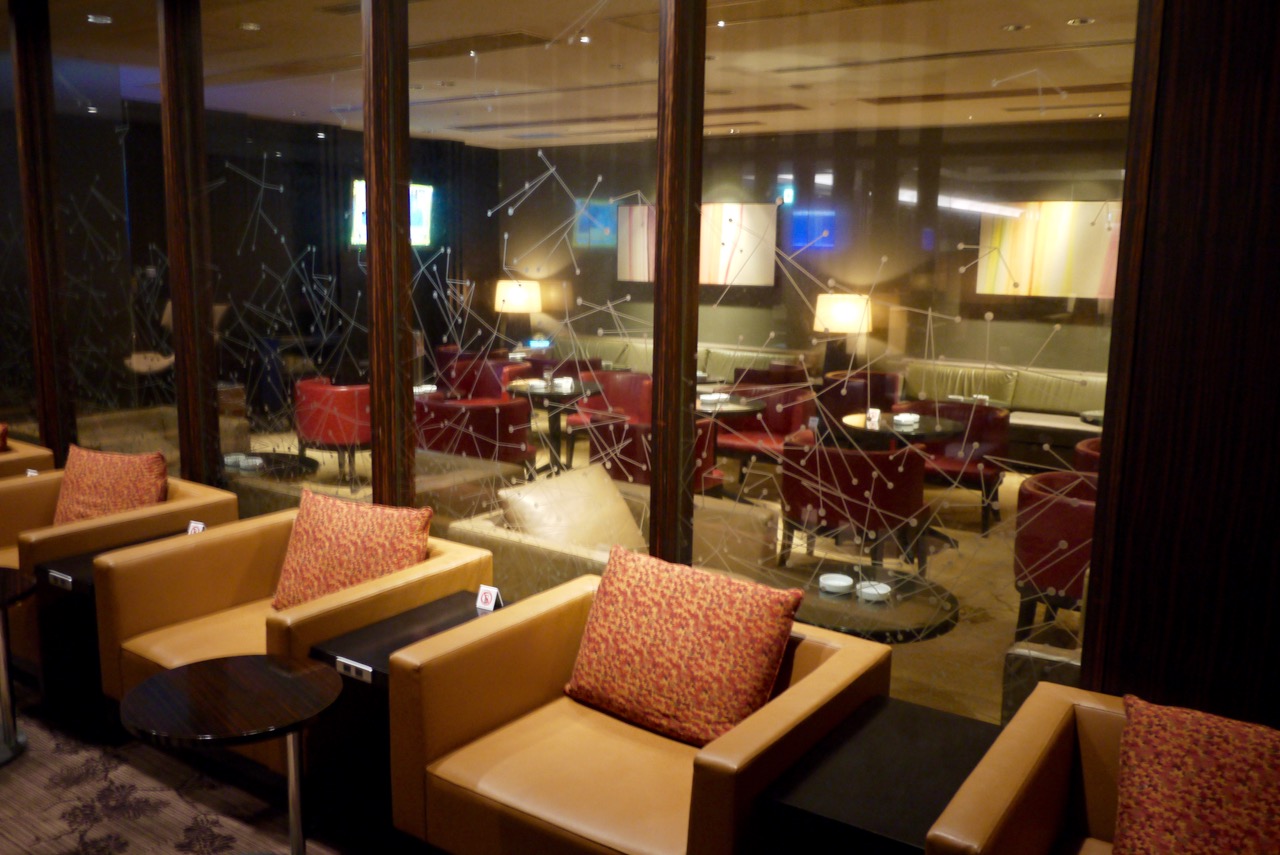 My thoughts – Japan Airlines Sakura First Class Lounge, Tokyo Narita
This is likely to be my one and only visit to this lounge for the foreseeable future, and I think my experience of seeing it in the dark would be quite different to the daytime.
The highlight of the lounge, by far, is the Sushi Bar. Watching skilled Sushi chefs produce your own personal plate is pretty special. I'm no Sushi connoisseur but it was pretty tasty too.
Otherwise, it was a nice place to spend time in, but with no other major wow-factor of some of the other First Class lounges that are out there now, given this is Japan Airlines flagship lounge for their premium customers.
It looks like JAL have invested in their Haneda Lounges last year – while the Narita lounge didn't feel tired, maybe it could be taken up a level with some new design approaches.
Japan Airlines Sakura First Class Lounge Review – Tokyo Narita Airport
was last modified:
December 16th, 2019
by