In one of the more exciting moments of my job this year, I jet off to London with under 48 hours' notice for work – onboard Japan Airlines First Class. But that's a story for another day. I need to book accommodation fast, and we all know that London isn't exactly known for its bargain room rates.
I quickly hop onto a hotel comparison website and narrow my search to the Hotel Indigo London Paddington. It's worth considering if you're after something that's work-budget friendly, part of a major loyalty program and convenient to access.
Hotel Indigo London Paddington location
As the name implies, the hotel is a short walk from London Paddington station, which offers many connections from London Heathrow airport. The Heathrow Express and Elizabeth Line serve Paddington, the former with a non-stop service taking as little as 15 minutes.
But as I'm not particularly time-pressed when I land, I take the cheaper Elizabeth Line, which costs £12.80 each way and takes just under 30 minutes. (You can get 90-day advance tickets on the Heathrow Express for just £5.50 one-way. A standard fare is £37 return).
From Paddington Station, I fire up Google Maps and walk to the Hotel Indigo with a wheeled suitcase. It only takes a few minutes. The area is relatively flat, so my suitcase is no trouble.
Speaking of the location, Hotel Indigo London Paddington blends into the neighbouring shops with an unassuming entrance. The surrounding area is lively with many pubs, convenience stores and restaurants, but there isn't enough noise to concern me at night.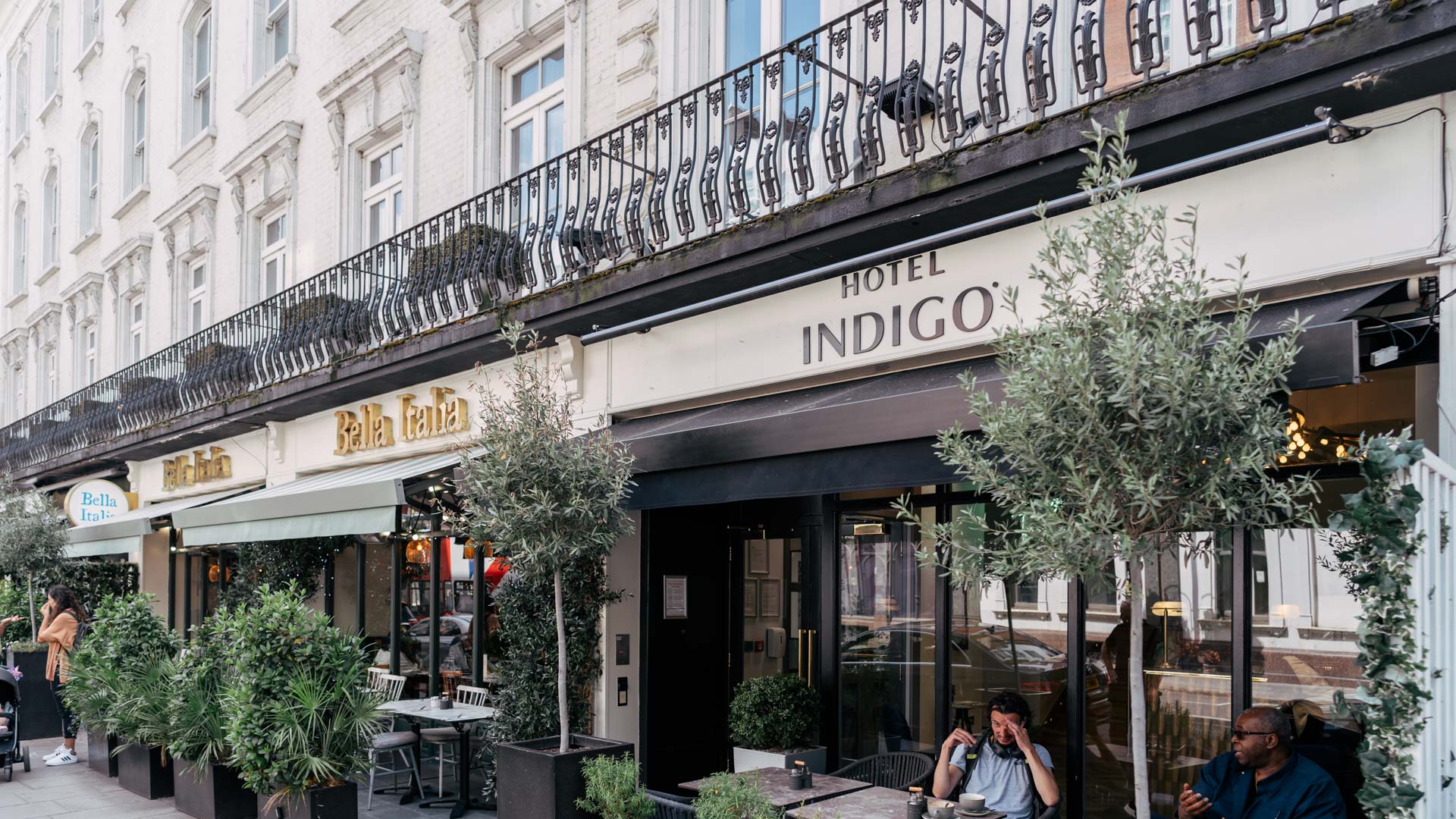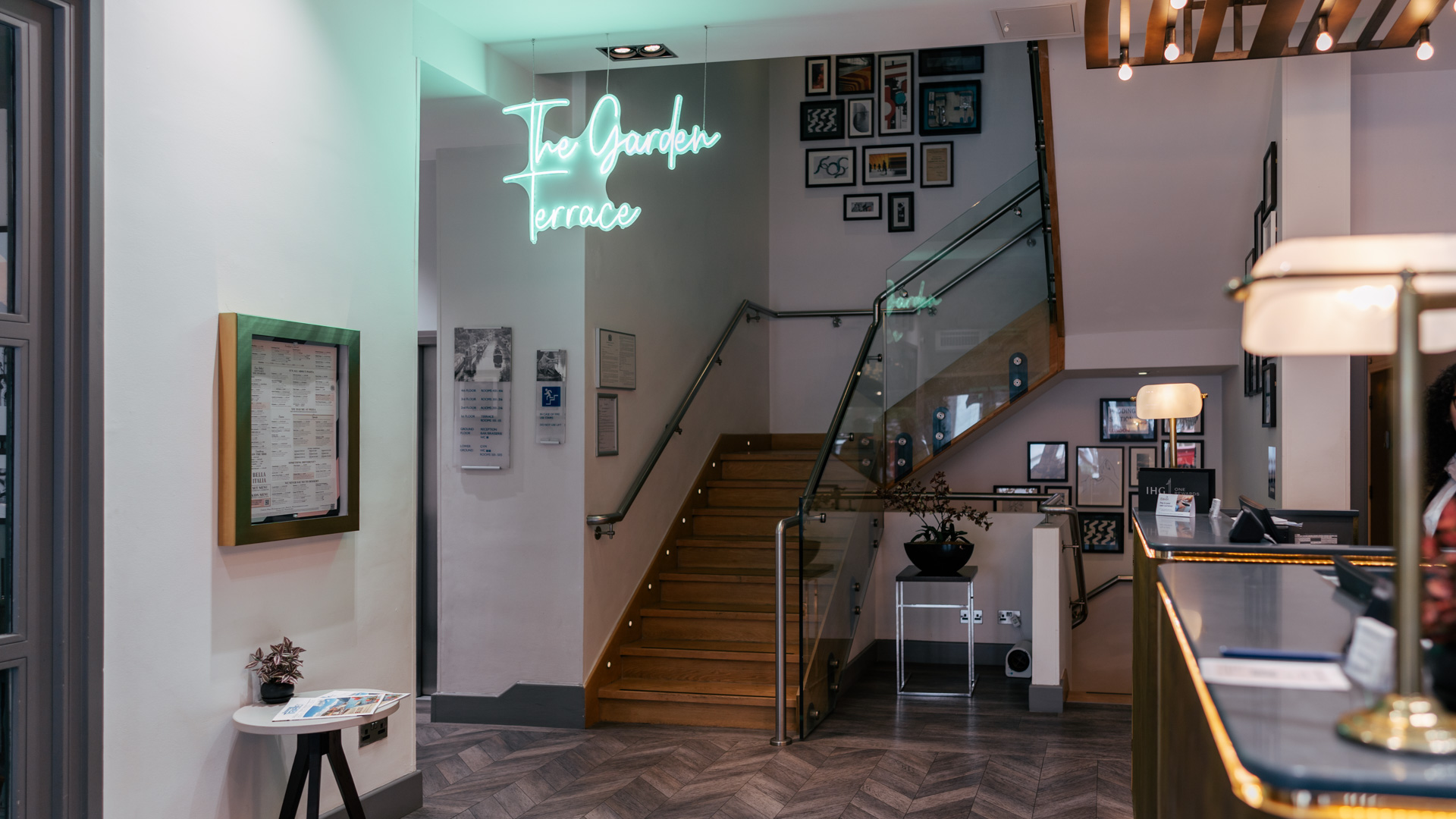 Hotel Indigo London Paddington layout
This hotel isn't a standalone property – it also comprises the upper levels of many adjacent townhouses. Rooms can vary in size and even ceiling height depending on the building. Despite this, the corridors are rather seamless, and only during a property tour do I discover this fact.
As an IHG Platinum member, I enjoy a room upgrade to a 25 sqm Superior King room. It's a few square metres bigger than a standard room, and I appreciate the space. These bright and airy rooms accentuate the quirky design motifs adorning the walls. I'm also glad I can make good use of the generously-sized working desk, especially as I'm still typing away for Point Hacks while in London.
Greeting me in the room is a welcome amenity of Australian red wine and a Ferrero Rocher – perfect to relax with later that night. Rounding out the in-room amenities is a complimentary mini-bar with soft drinks, Nespresso machine and an electronic safe inside the wardrobe.
The 42″ TV is unspectacular by today's standards and I don't have time to use it, anyway. But in a nod to keeping up with the times, each room features an Alexa virtual assistant which can perform basic tasks such as setting alarms, calling the front desk and even ordering to replenish the minibar or Nespresso machine.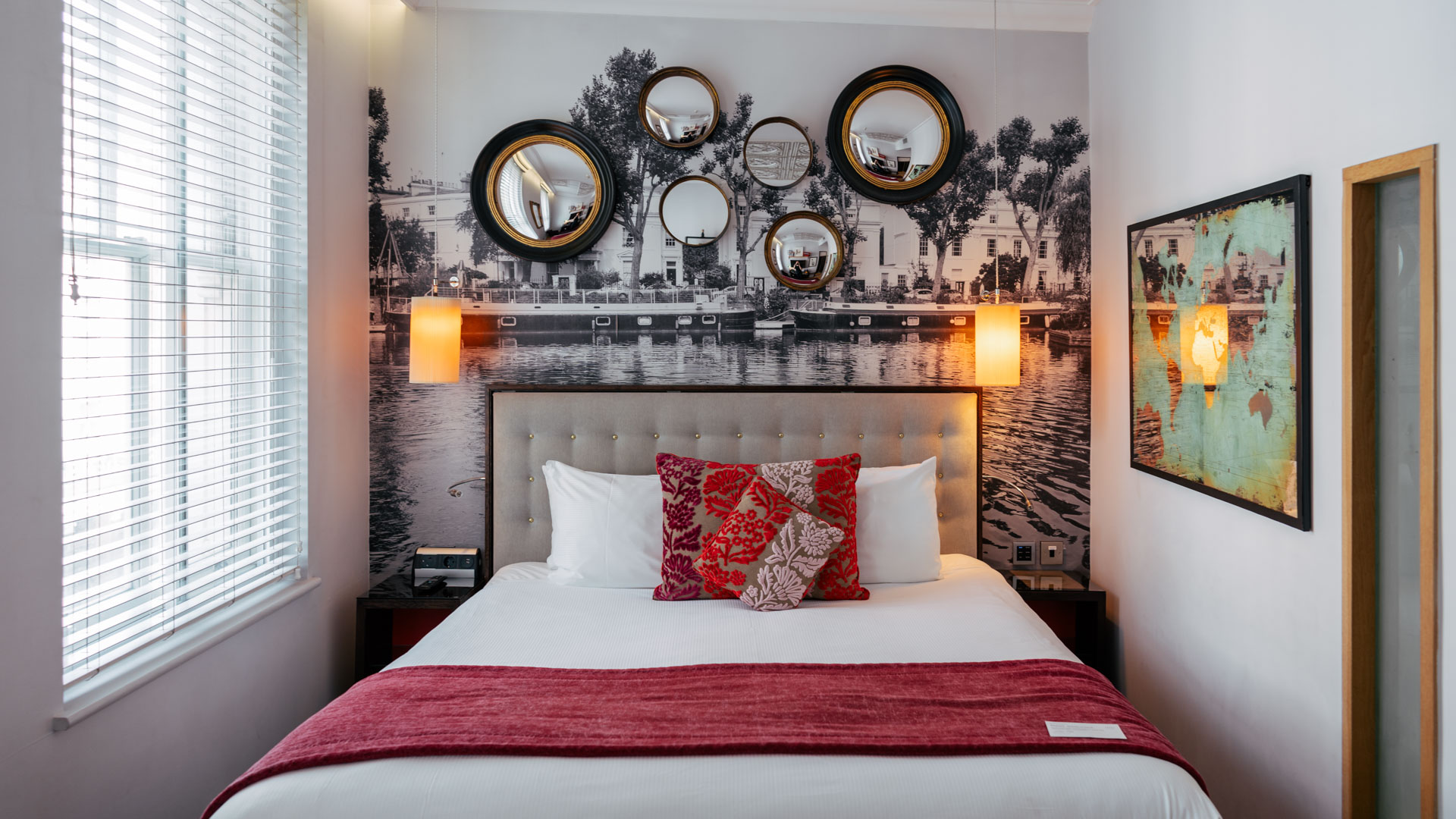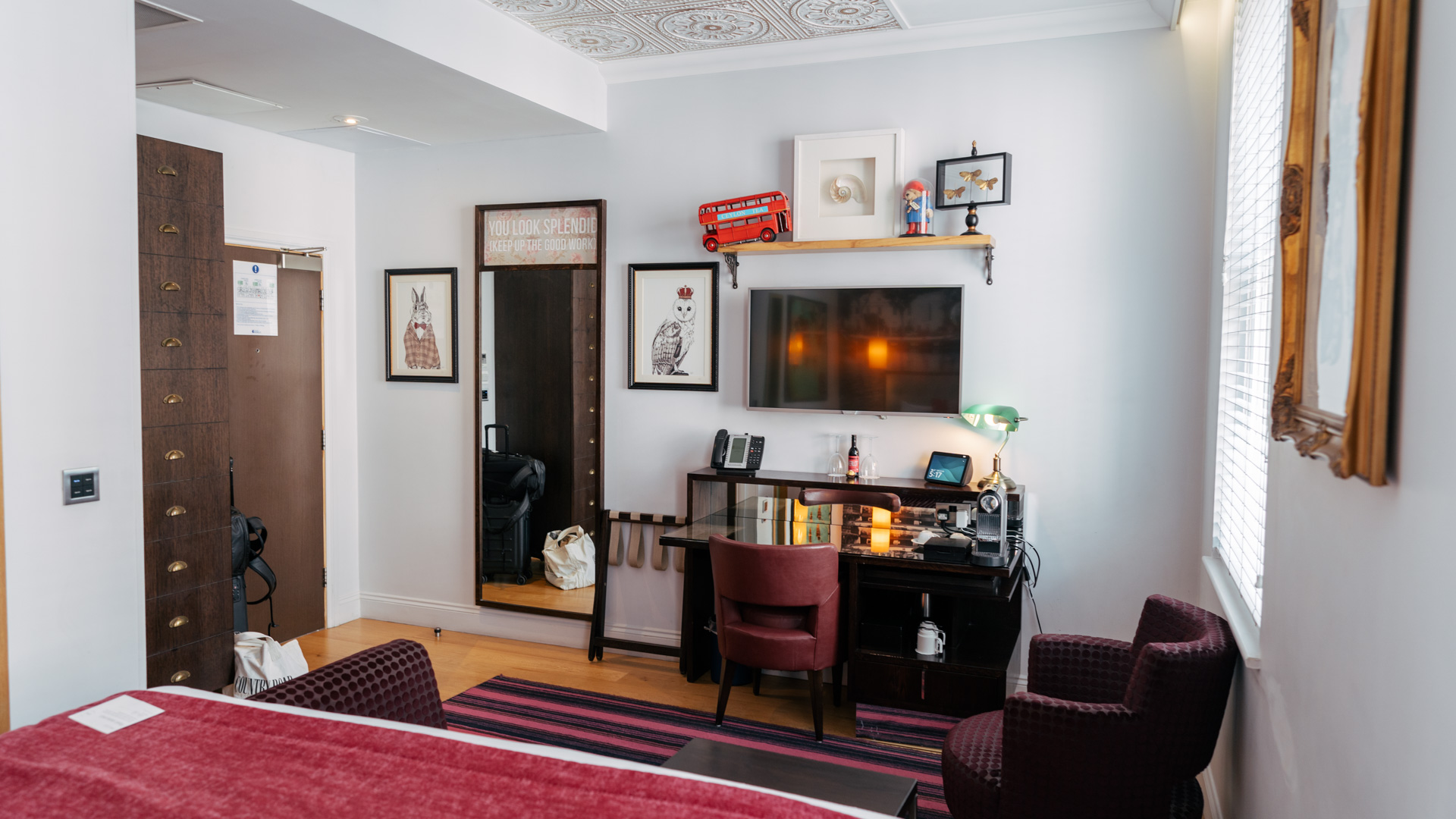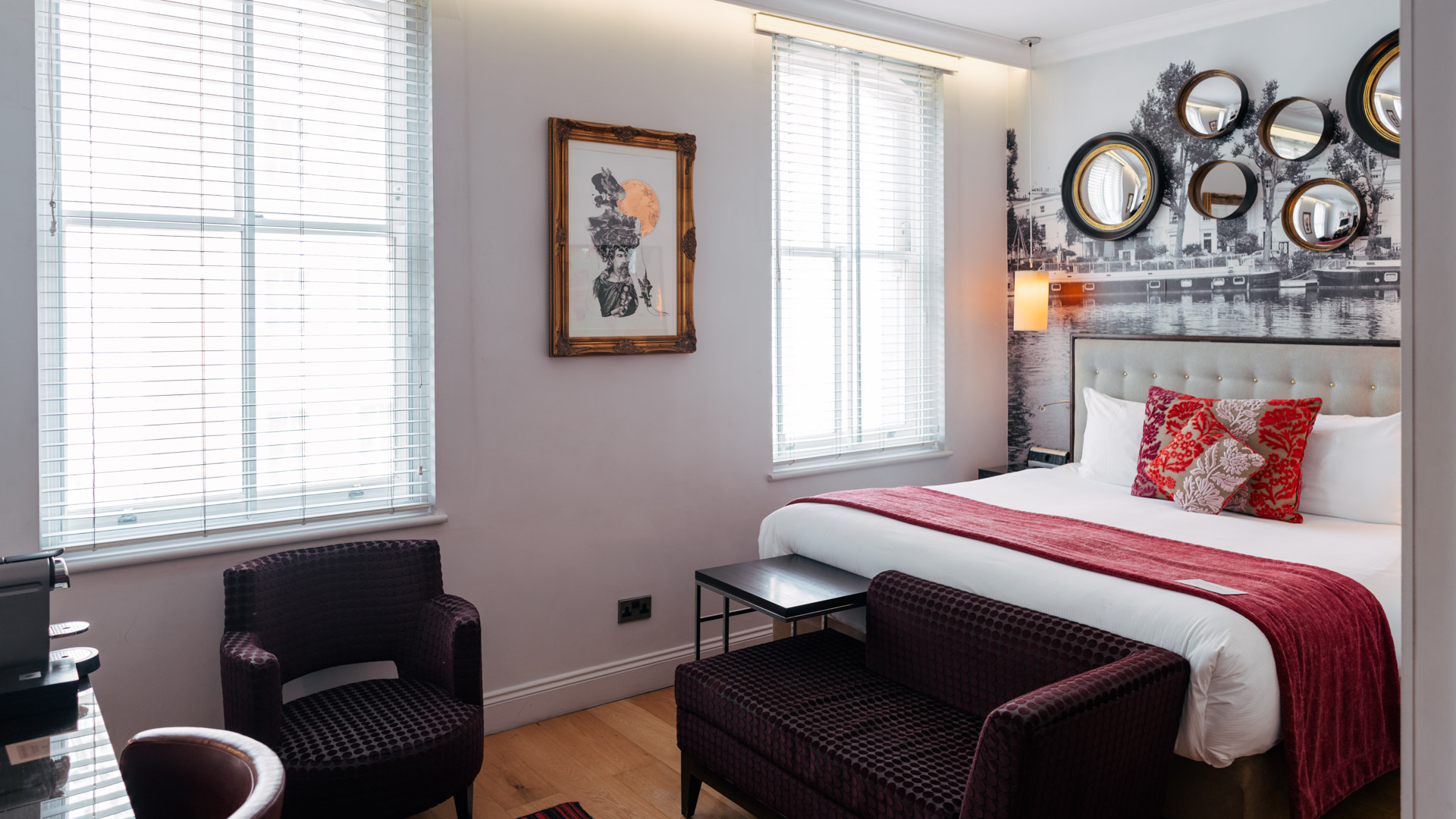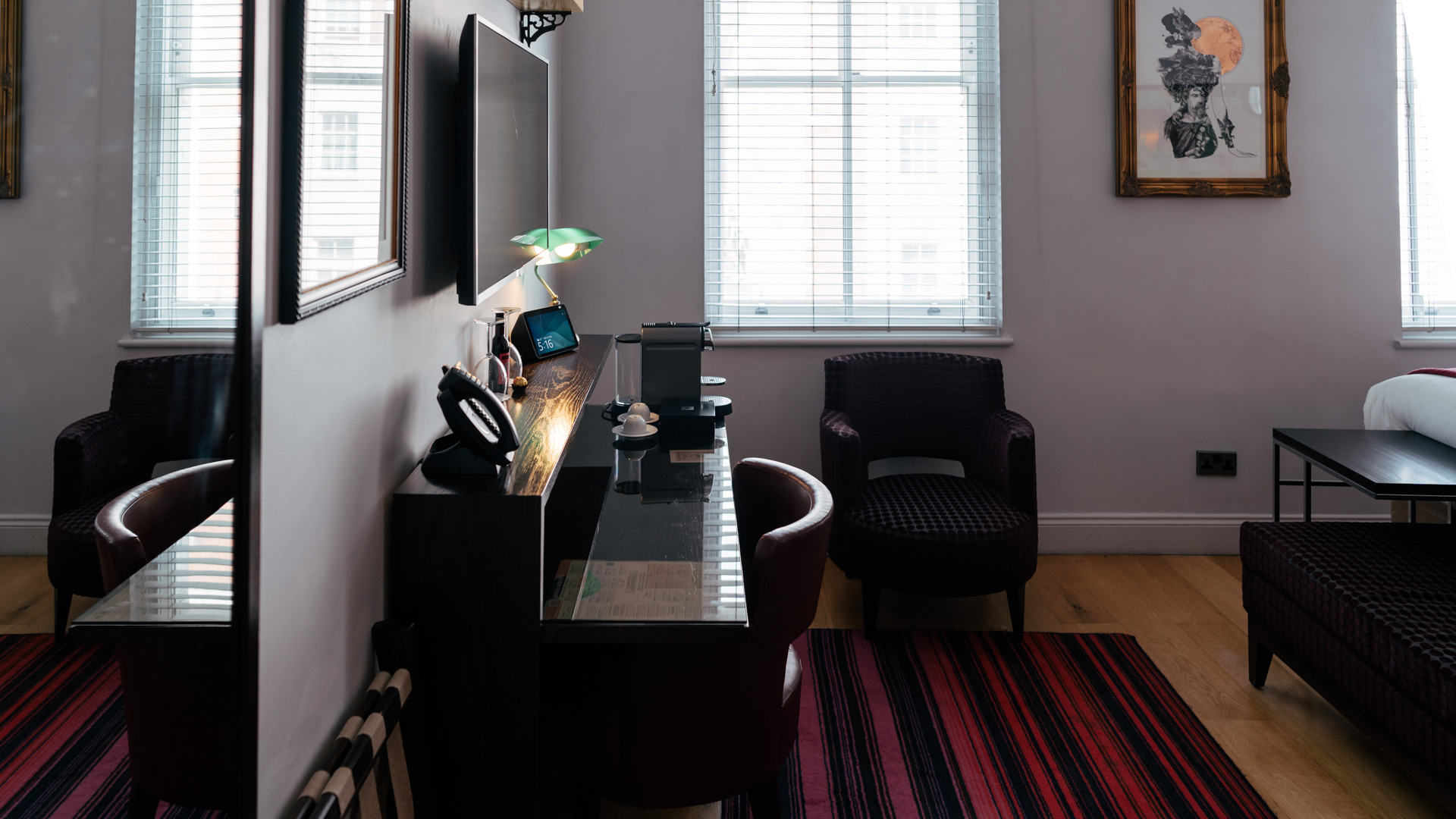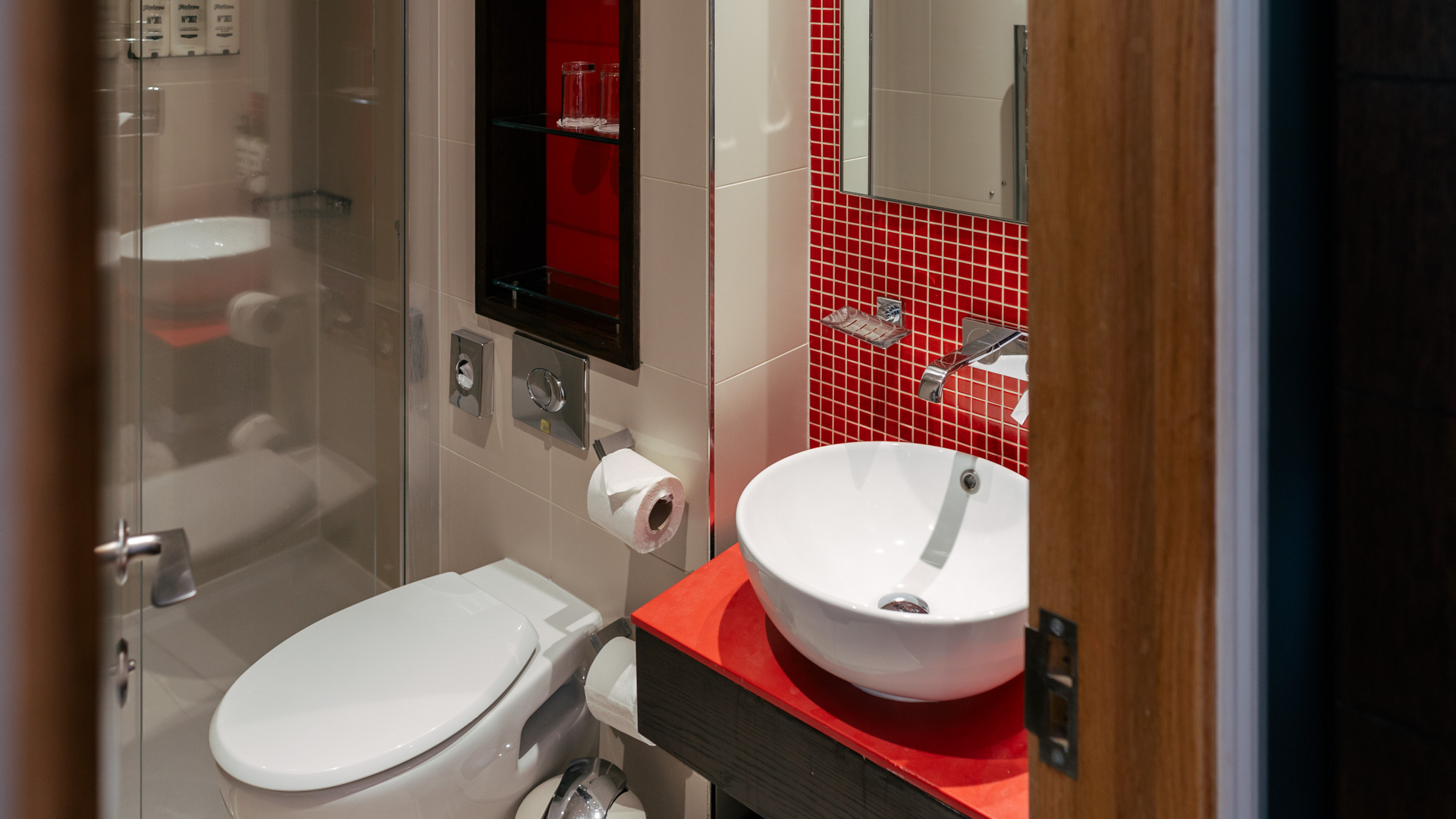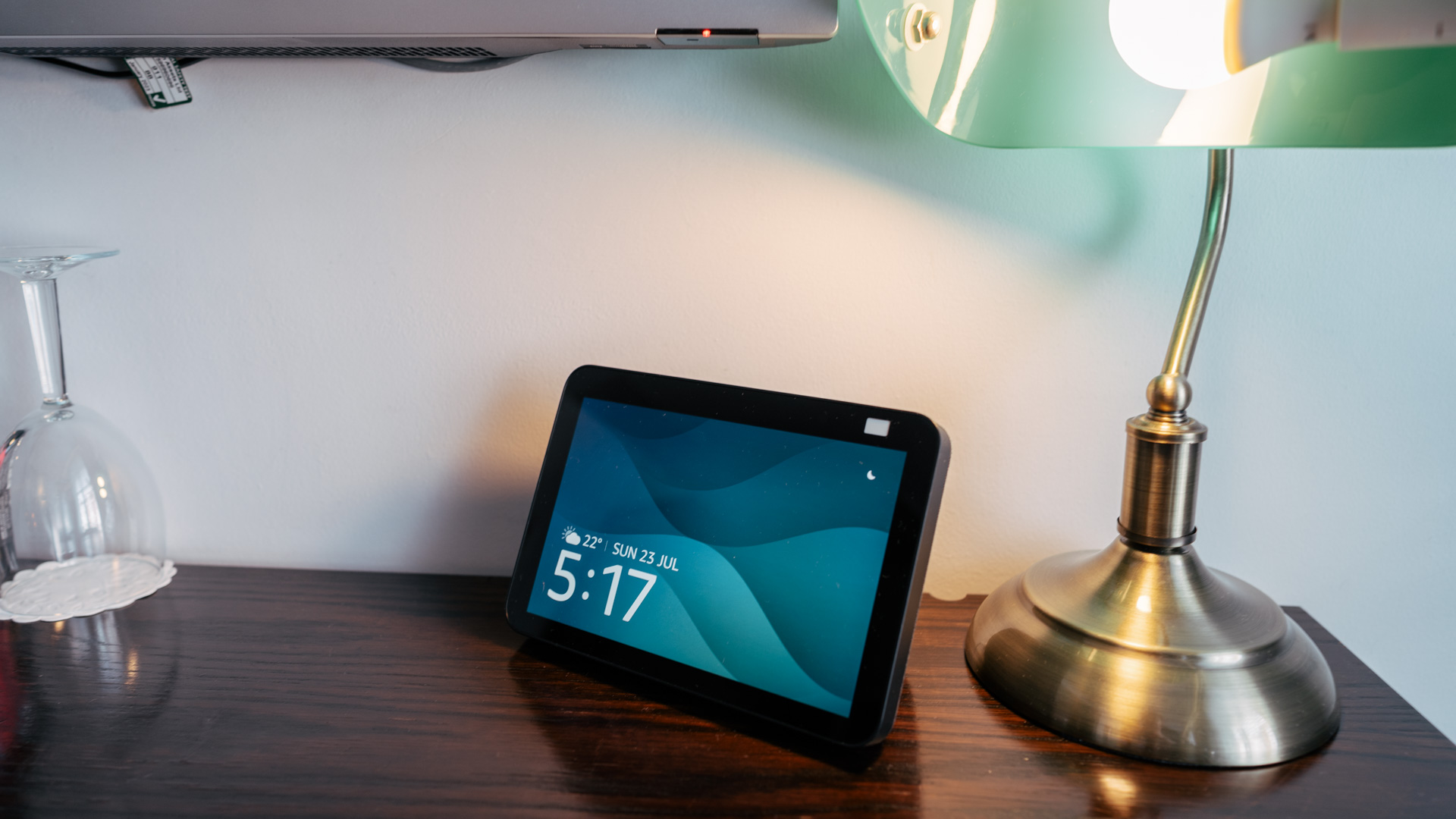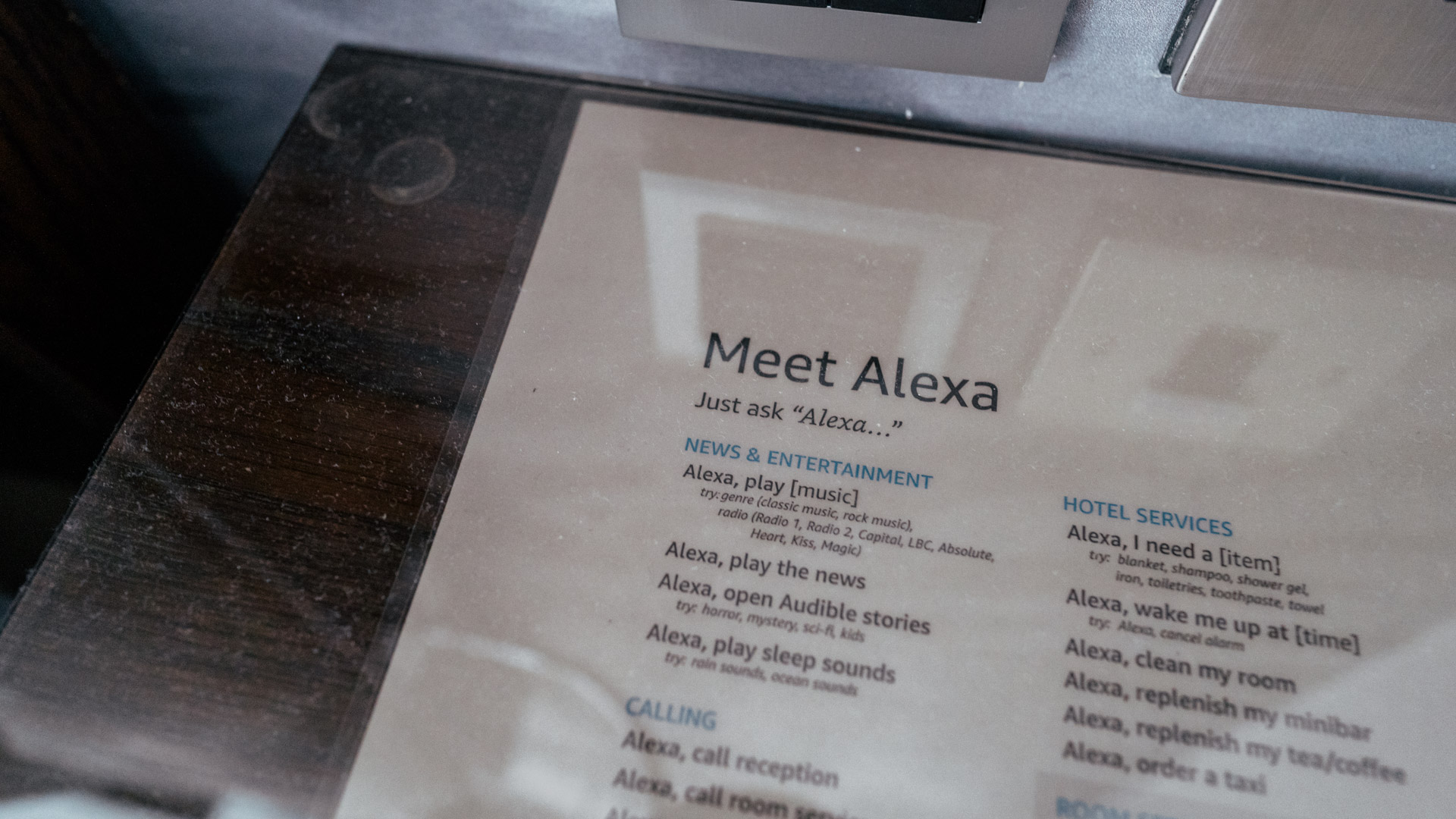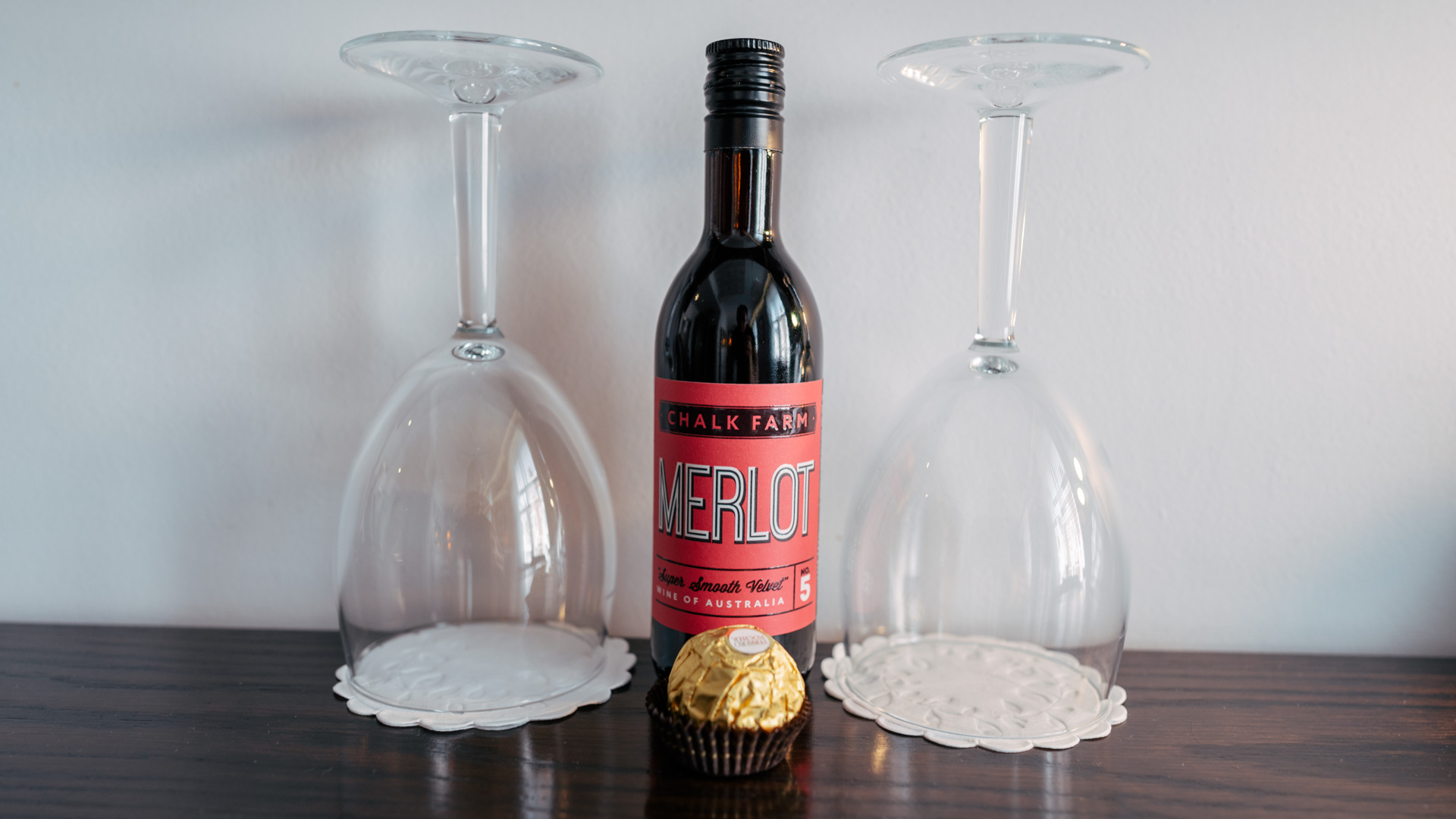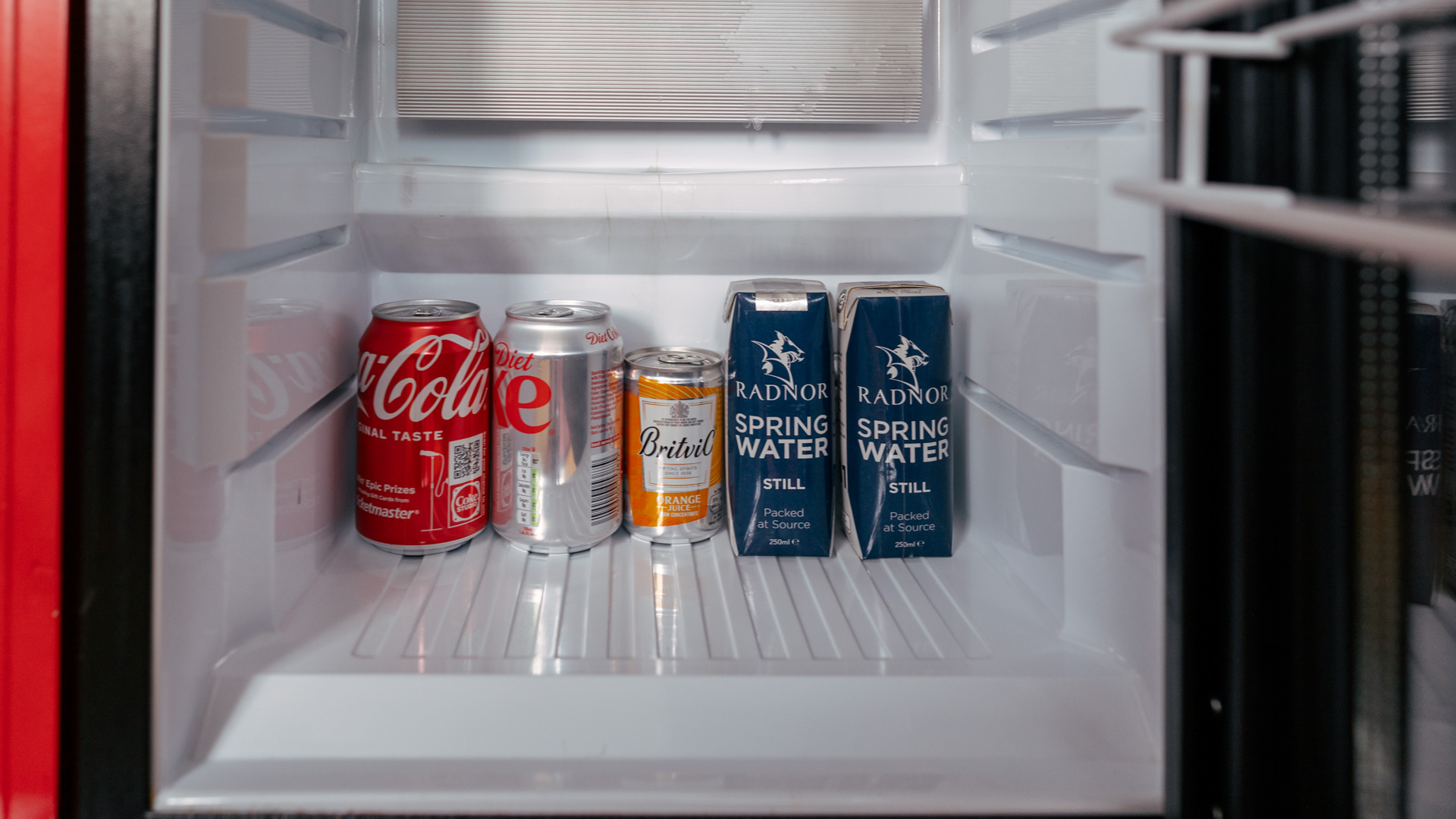 I find the bathroom is the least impressive part of the room, but at least it's clean and functional.
Hotel Indigo London Paddington dining
The hotel smartly taps the adjacent Bella Italia restaurant for breakfast and room service. If your room rate includes breakfast, you can graze away at the continental buffet and choose a main course from the set menu. My rate doesn't, so I dine à la carte as a normal customer.
My eggs benedict with prosciutto is a great way to start the day (I ask for the sauce on the side), while a cappuccino helps zap away the last remnants of jet lag. If you do have access to the included buffet for hotel guests, you're also able to load up on some fruit, yoghurt, pastries and cold cuts.
I don't indulge in room service, but the menu broadly follows the Italian options available from Bella Italia. Prices aren't unreasonable if you want to tuck in, but I spend my evenings trying out the local pub and fish shop instead.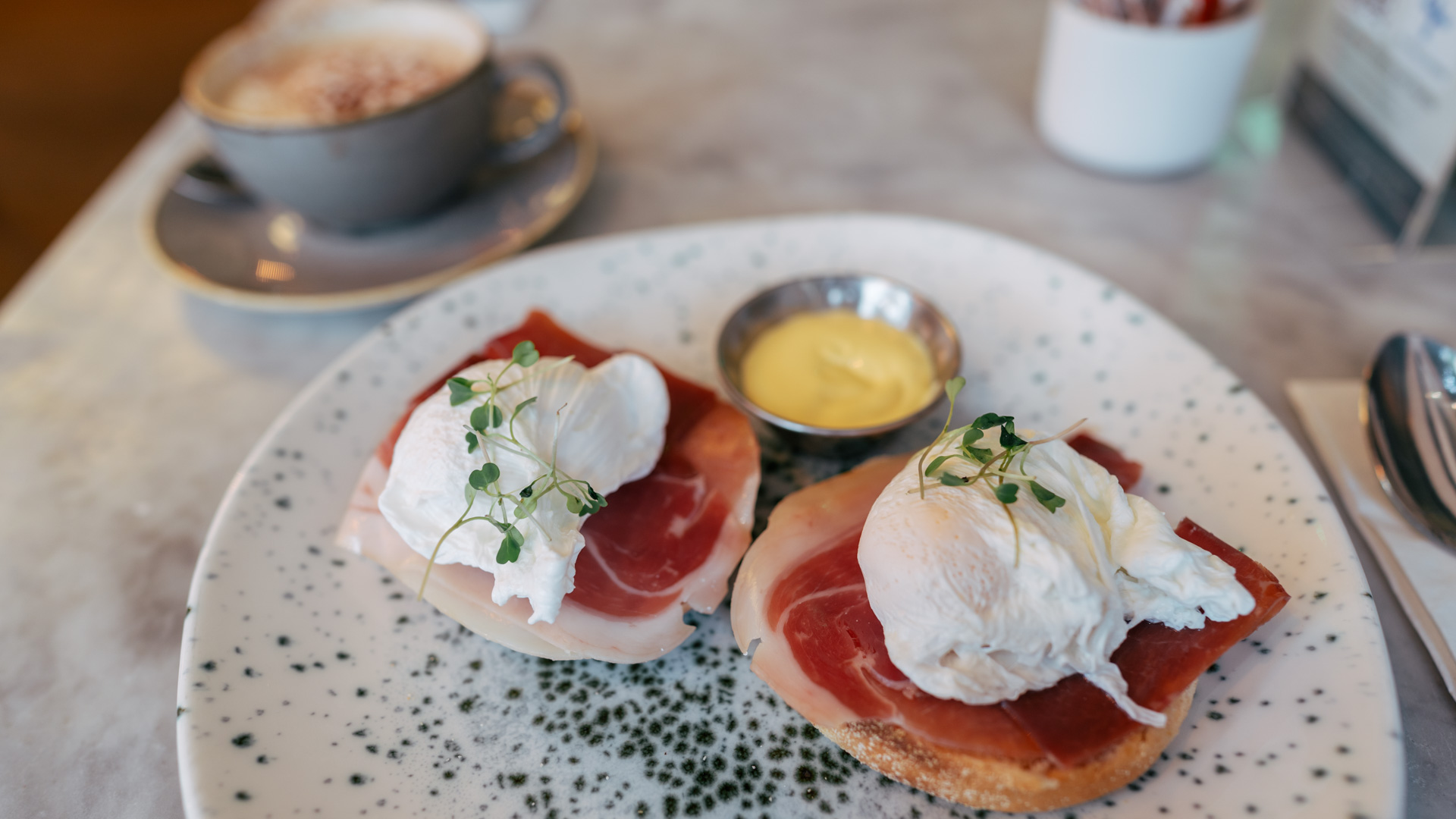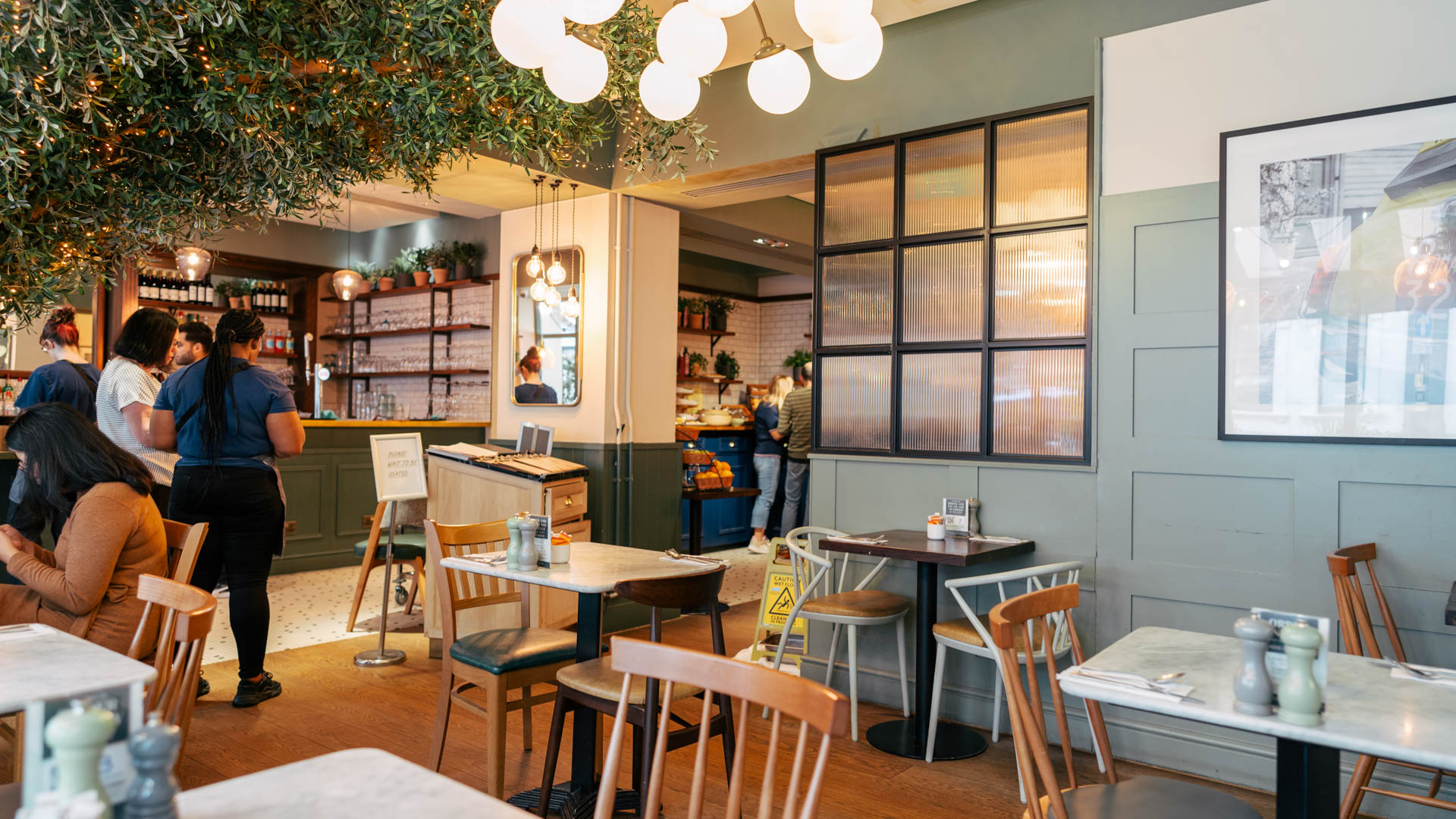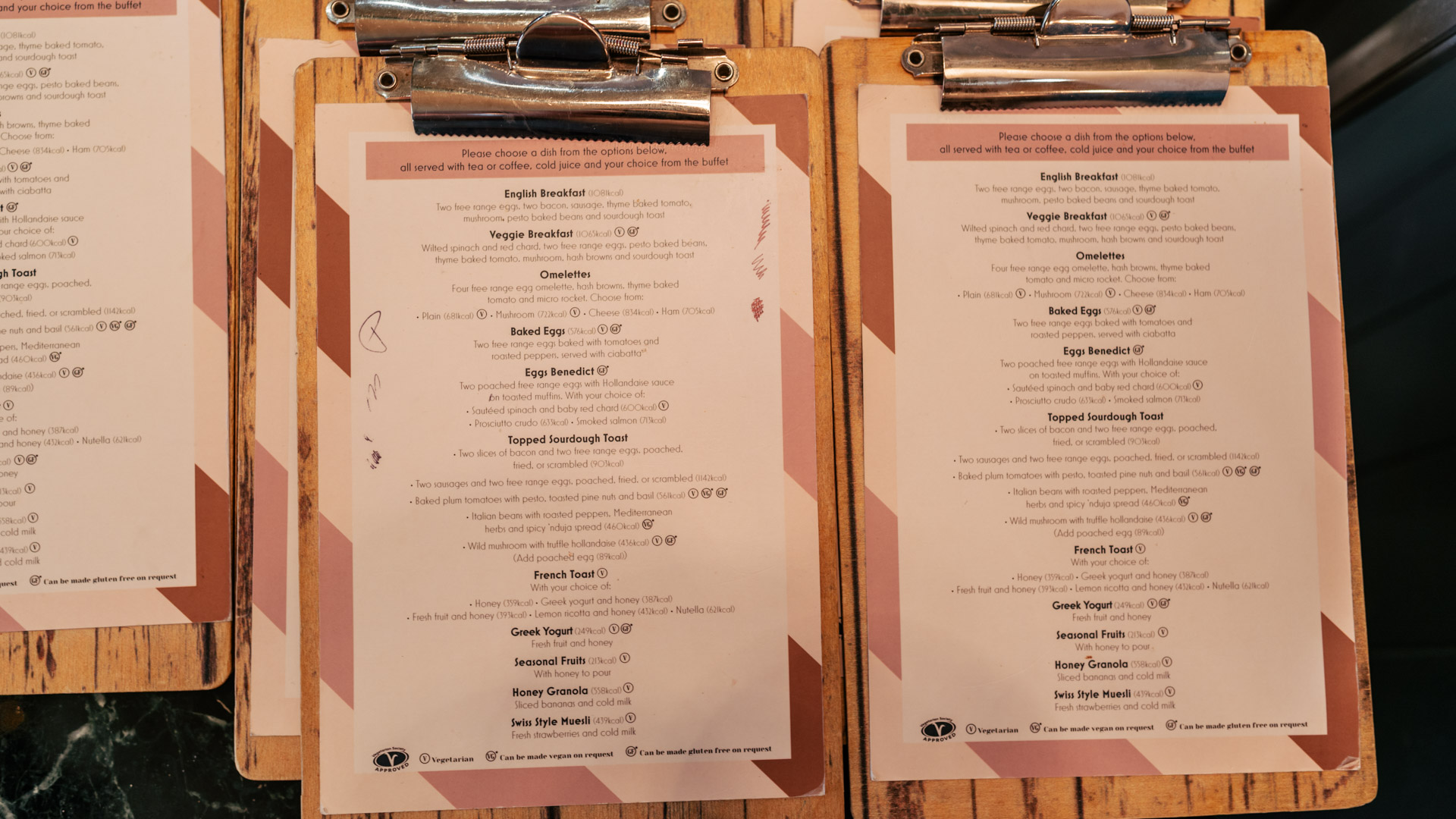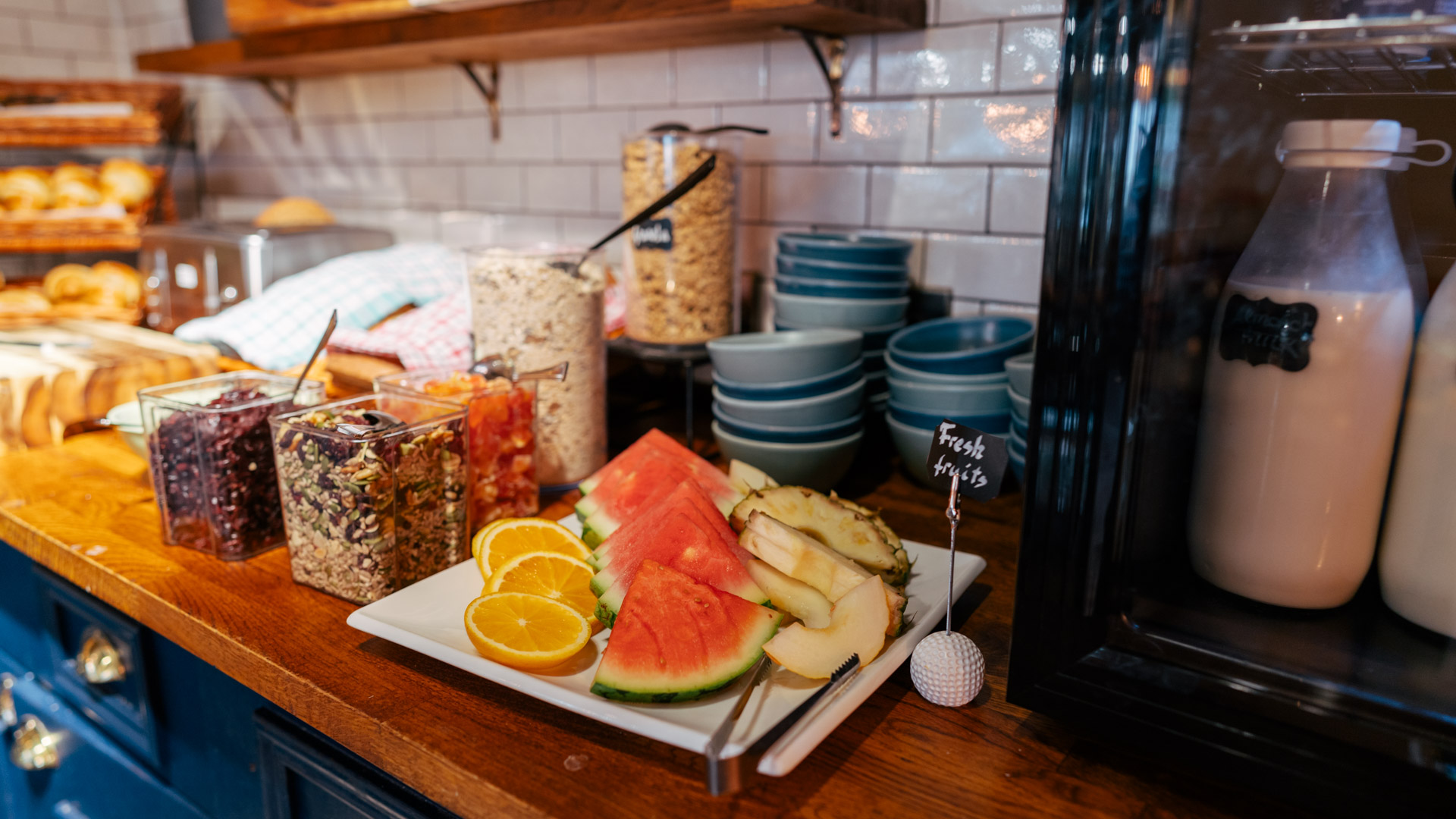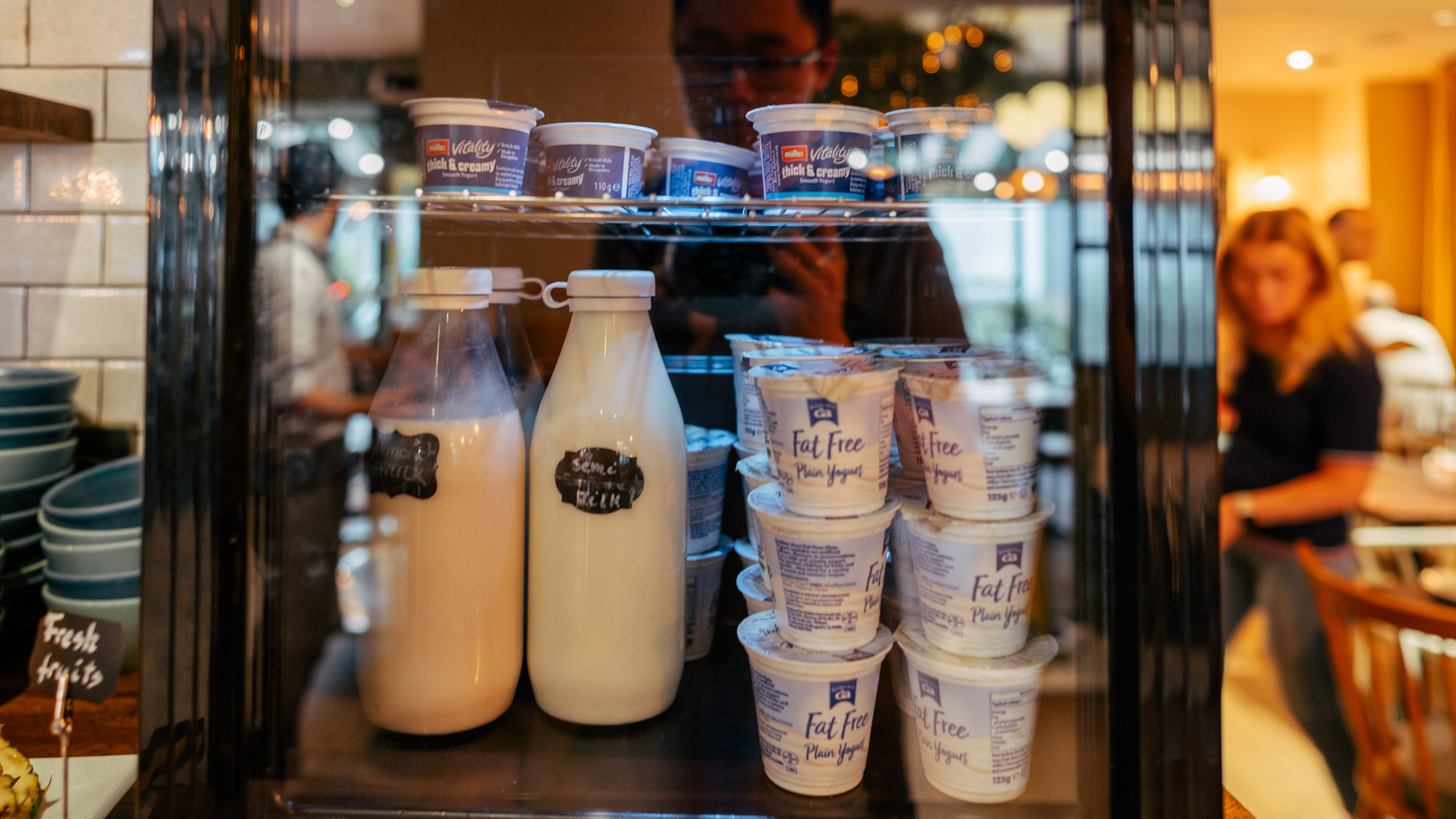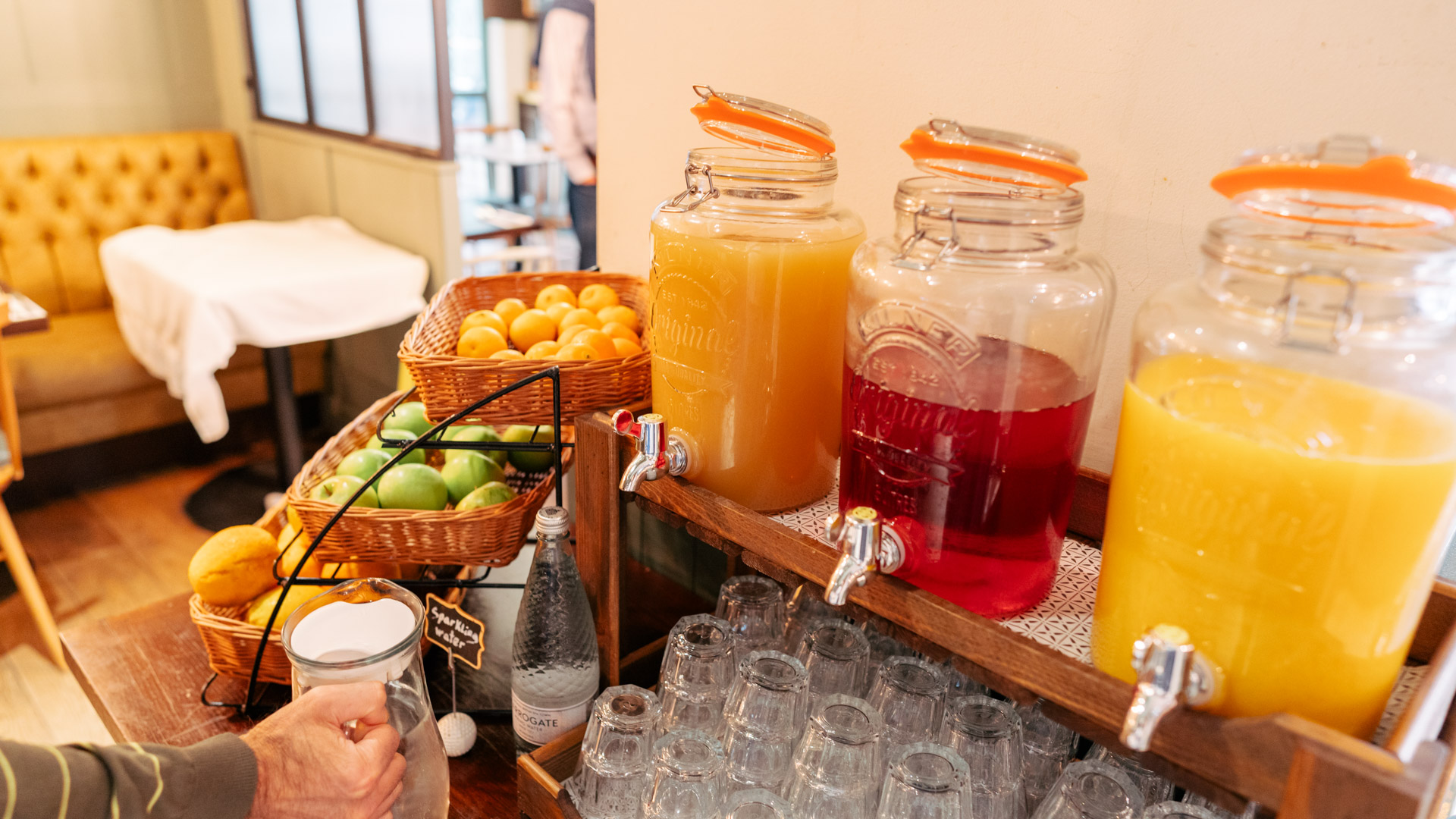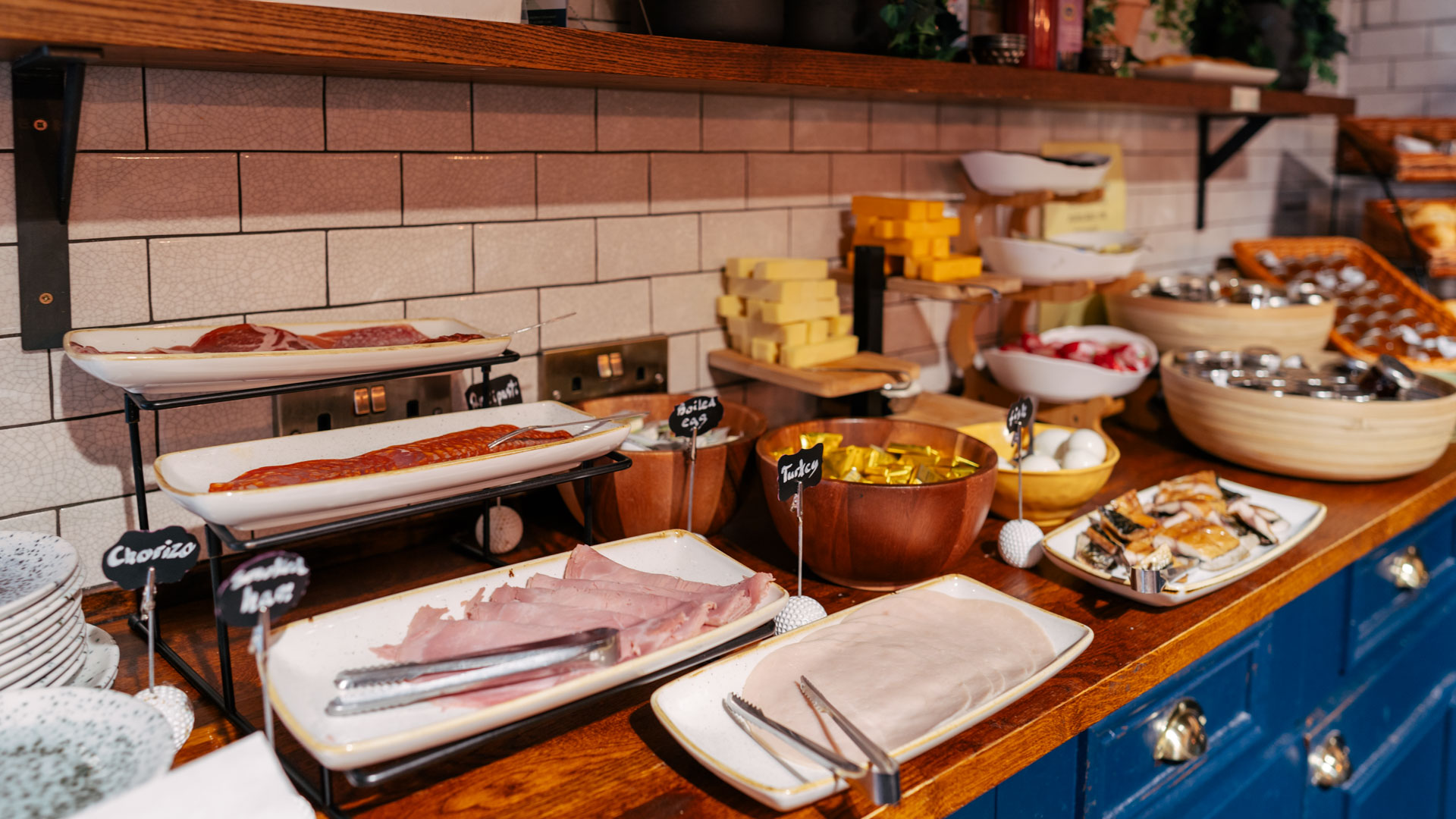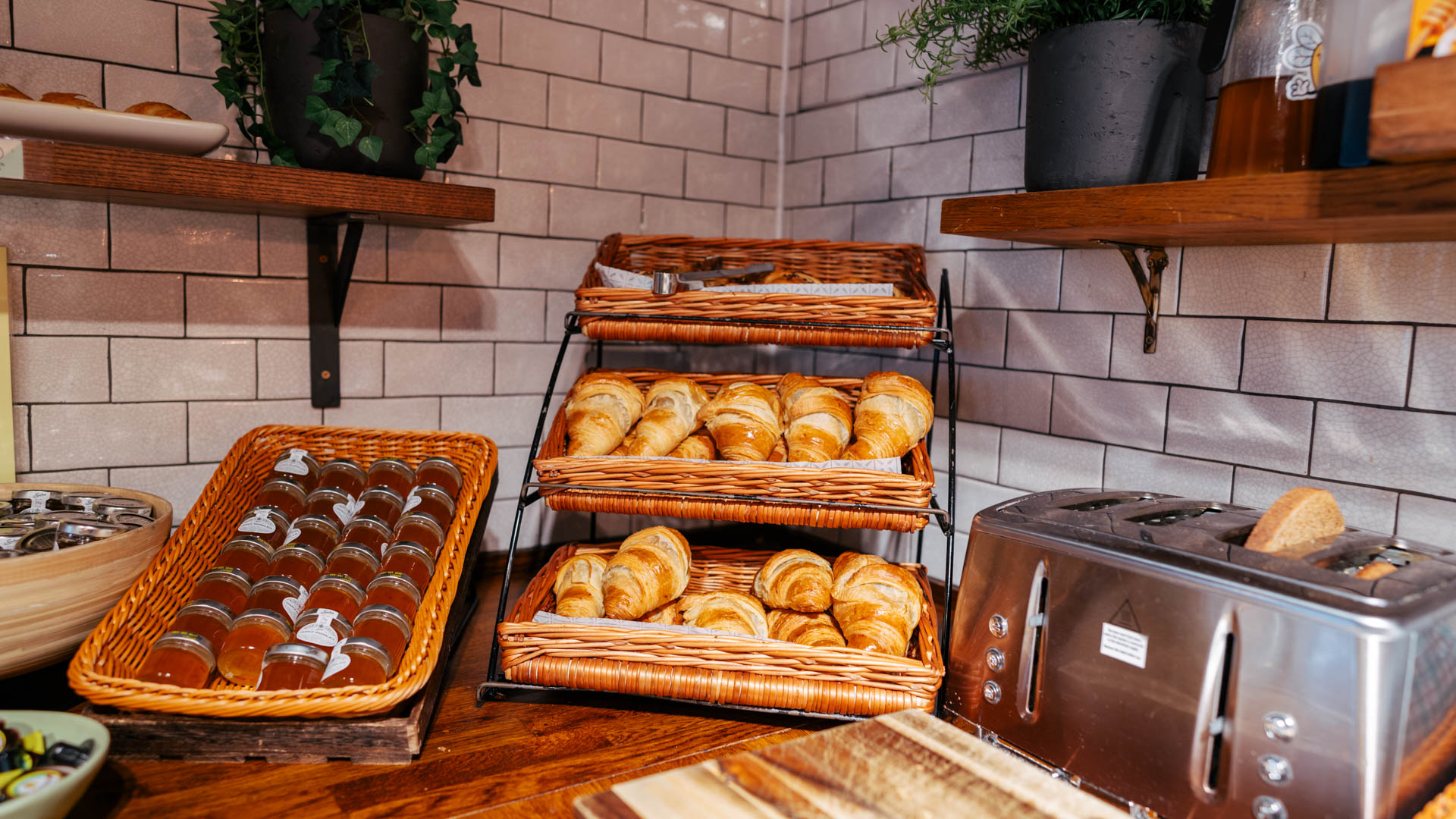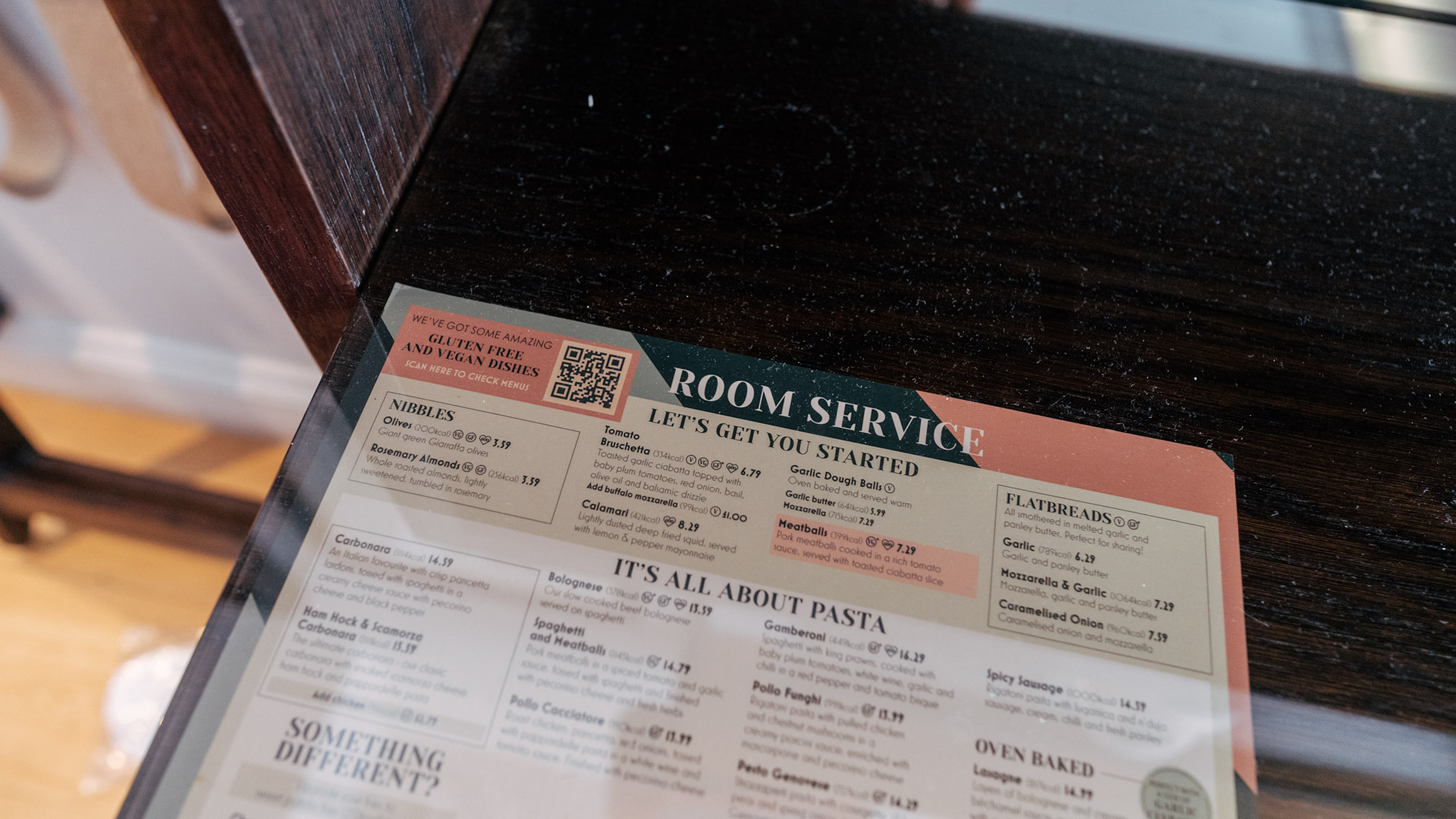 Hotel Indigo London Paddington facilities
Given this hotel's limited footprint, there's no room for anything big such as a swimming pool. But there is a functional gym tucked away in the basement (despite my best intentions, I don't make it down there again for a proper workout). The Hotel Indigo also caters for corporate catch-ups in the meeting room, while guests can unwind at the Garden Terrace with service provided by Bella Italia.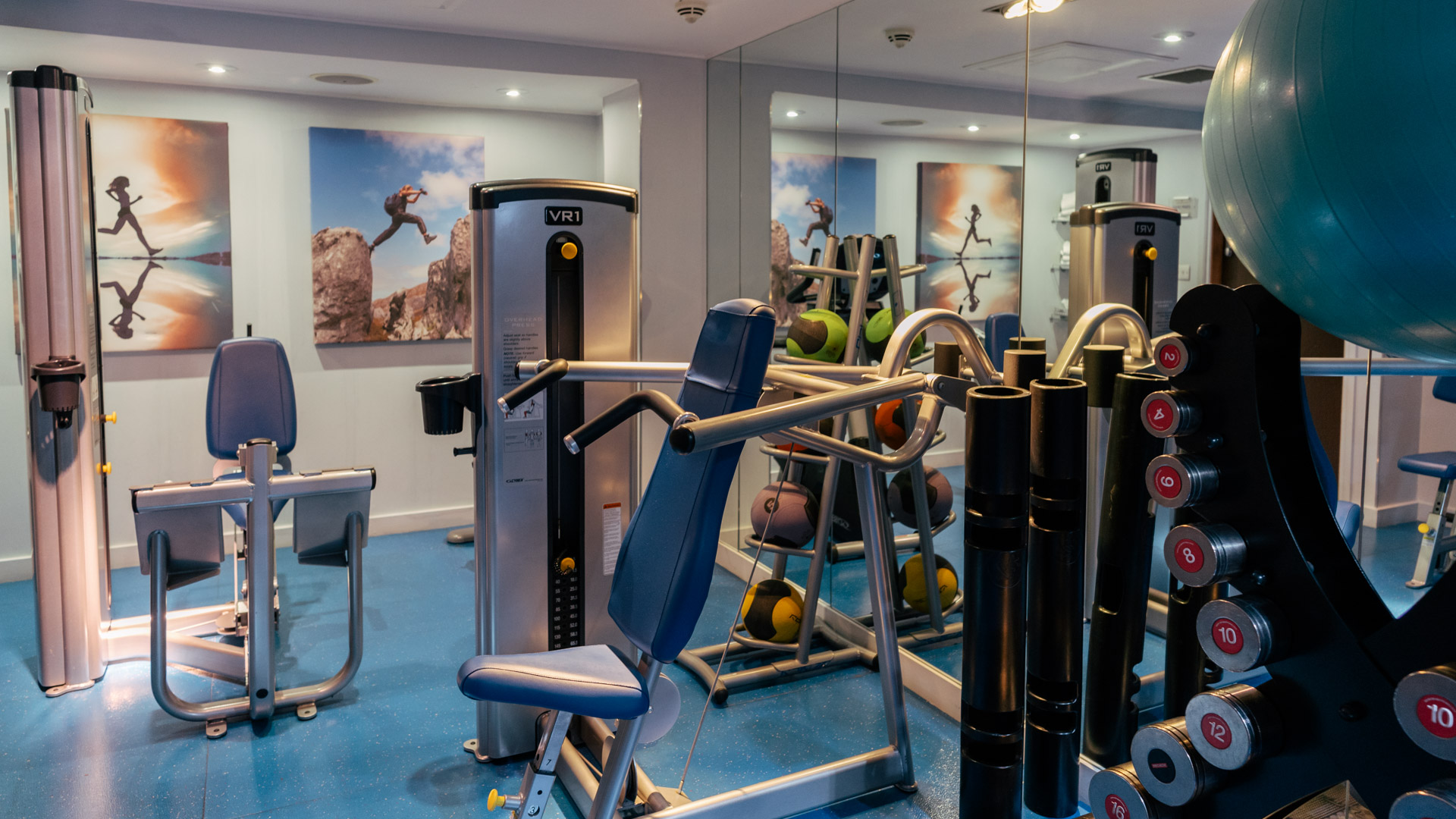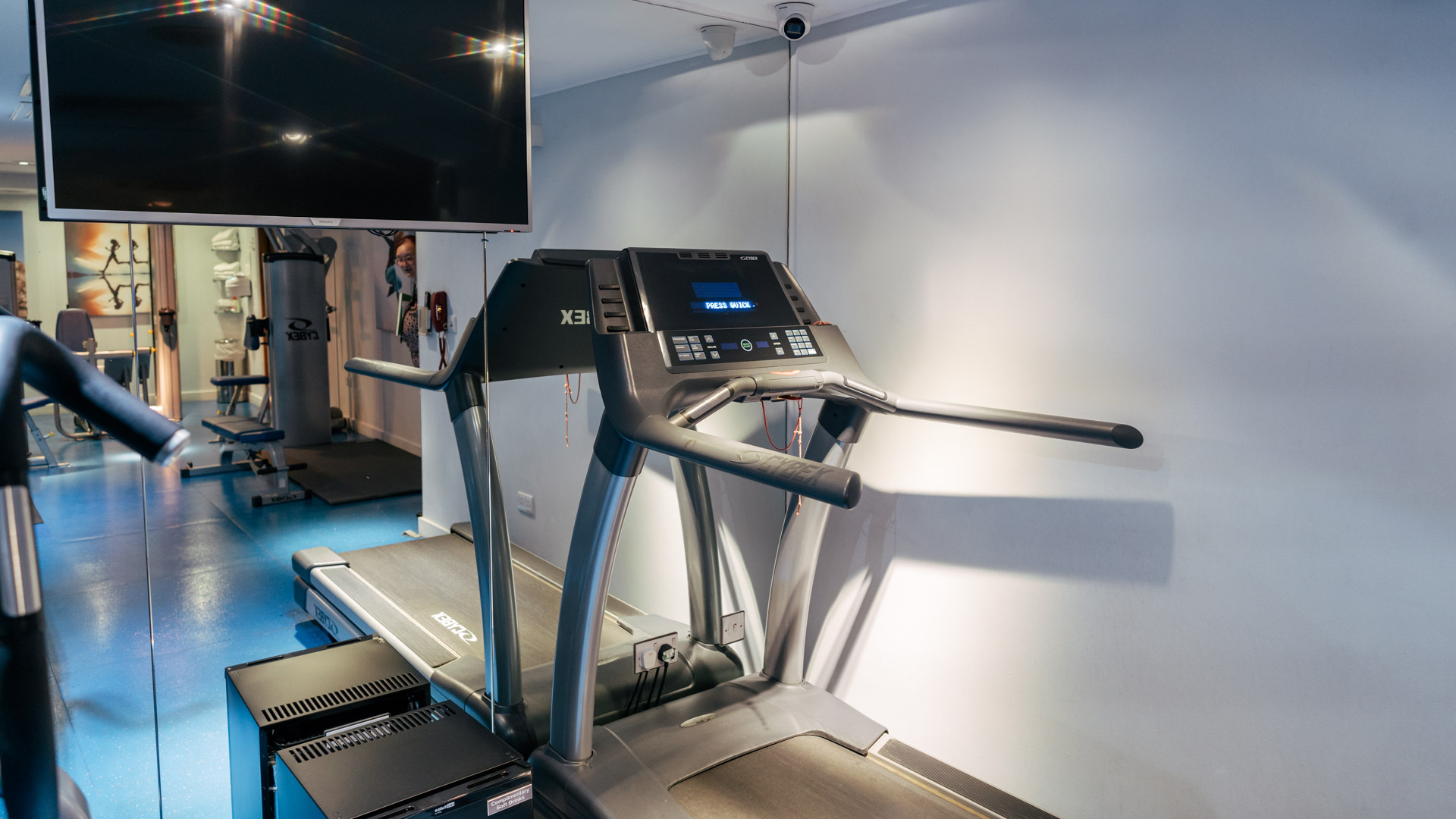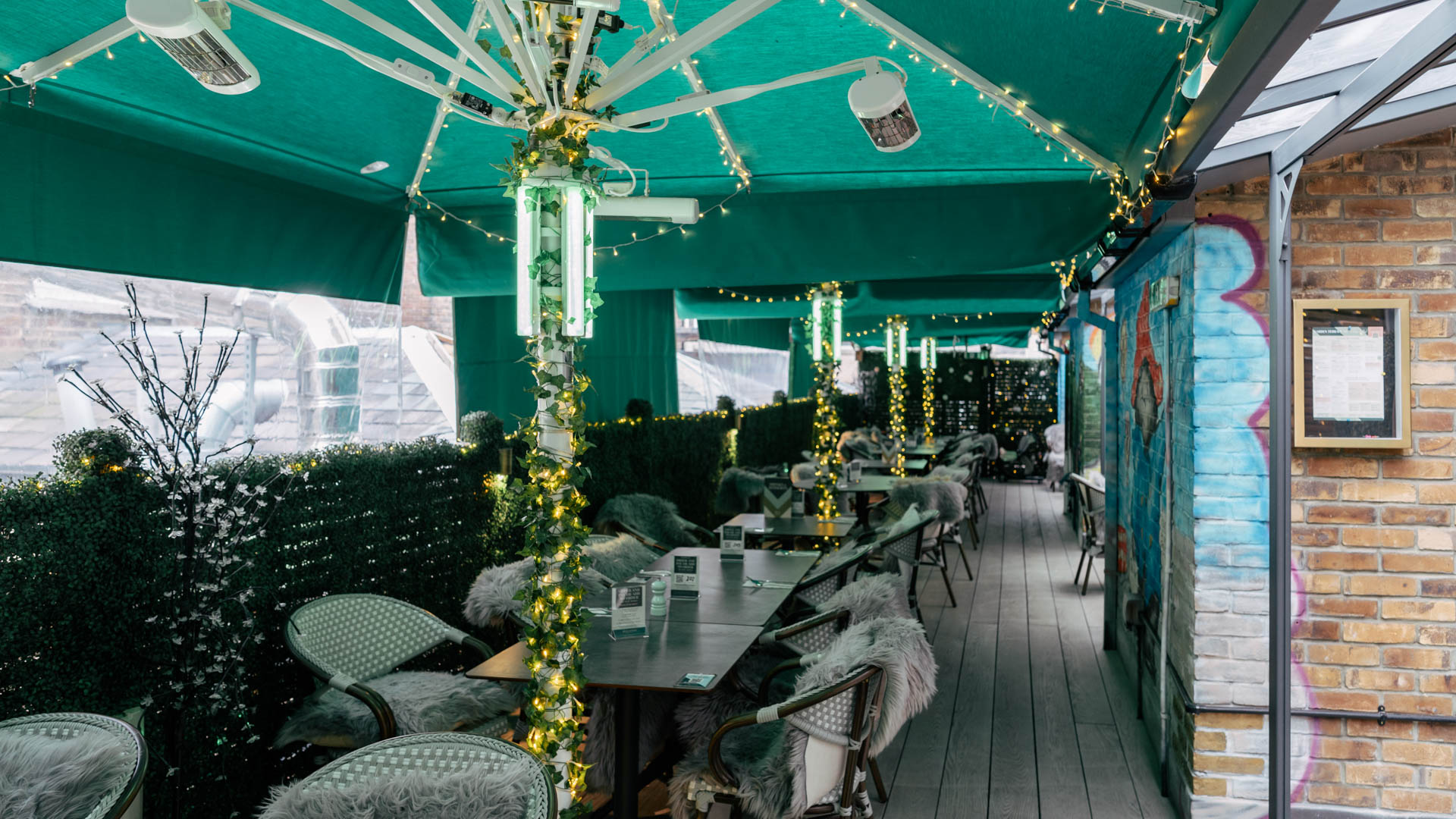 Our verdict
The 4-star Hotel Indigo London Paddington generally tips towards the lower end of the scale in room rates – especially when you consider all the glitzy 5-star properties that haunt London. It's a relatively safe choice for corporate travel budgets. During my stay in late July 2023, we pay around AU$1,260 for three nights in a standard room. I'm pleased to say that my IHG Platinum benefits are all honoured with the room upgrade and welcome amenity.
As a theatre geek, I spend my two London evenings in the West End, catching various shows. It's relatively easy to get back to the hotel by bus or tube at night. I imagine it's just as convenient if you have meetings in central London.
If you're looking to book somewhere that generally ticks most of the boxes – especially value-for-money and location, then the Hotel Indigo London Paddington is worth looking at. It's not a large or fancy property, but it is clean, stylish, and meets the needs of anyone looking for a productive stay in London.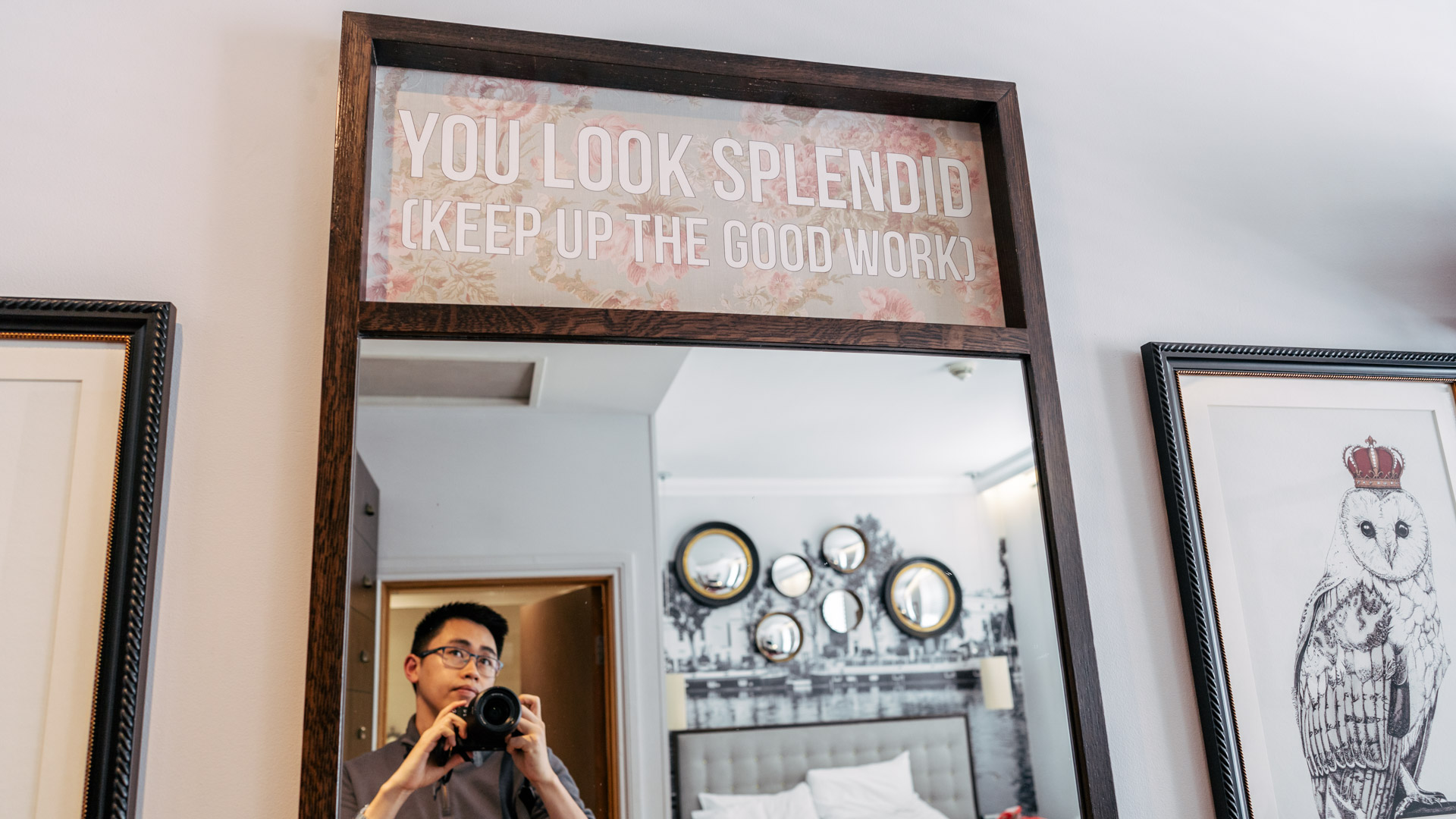 Photography by Brandon Loo, who travelled at Point Hacks' expense.
---
Stay up to date with the latest news, reviews and guides by subscribing to Point Hacks' email newsletter.
Hotel Indigo London Paddington
was last modified:
November 21st, 2023
by