This post has two purposes – firstly to cover the Holiday Inn Reims Centre, but also to walk through you my decision making process behind choosing an InterContinental Group hotel for this particularly stay. This is next post in my series from our Europe trip late last year, and you can catch up on the other reviews too here.
After flying to London and spending a couple of weeks with family, we were road-tripping over the course of a week from South Wales, through London, through Eurotunnel under the Channel to France, and then down to the French Alps to stay at Chalet Papillon in the Haute Savoie.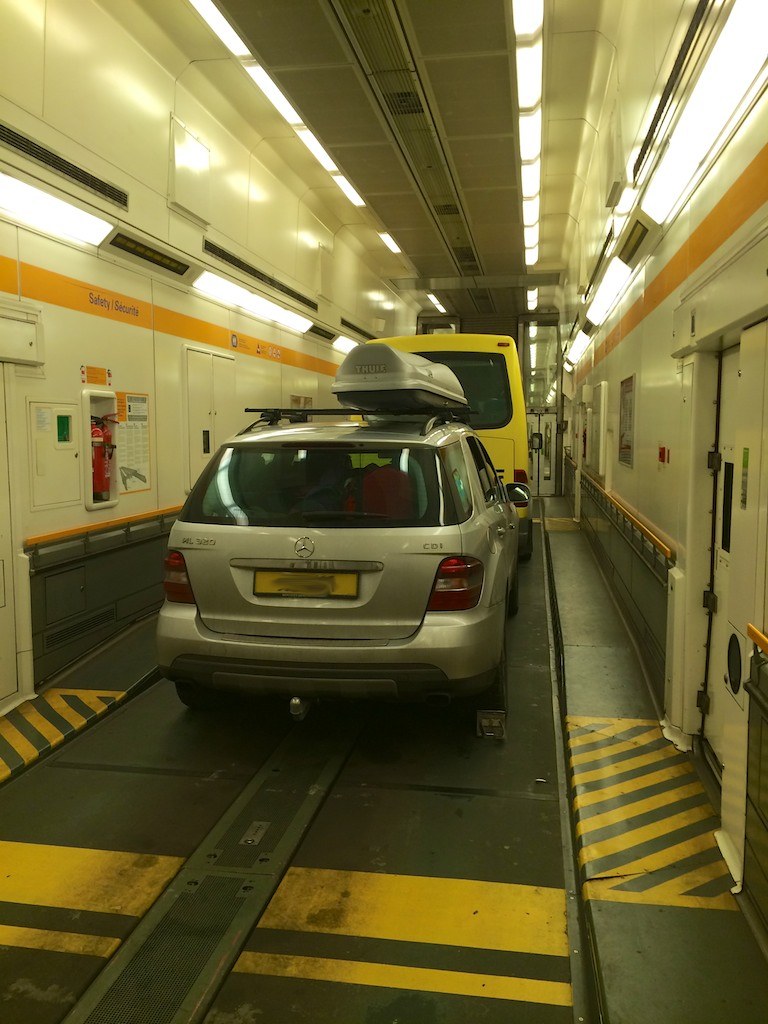 We needed a one night stay in the middle of France to ease the driving pain of that particular leg from the southern UK, and the Reims area seemed like a good enough spot to stop – close to the autoroute, and pretty close to a mid-point on our drive for the couple of days in question.
Paying for this hotel stay with the points earned – Why I chose the Holiday Inn Reims
At face value, the Holiday Inn Reims is nothing special. They had a two bed (not two bedroom, actually a mezzanine) suite on offer for 174 Euros which was acceptable for our bunch of two adults and two kids, and the location was handy enough for Reims central. But other than this we could have probably got a better deal (at face value) by staying somewhere else.
However… IHG One Rewards (the loyalty program of InterContinental Hotels Group, which run the Holiday Inn chain) consistently offers a stack of bonuses from which it's really easy to earn a ton of bonus points. The IHG One Rewards point earn for stays at Holiday Inns is usually 1 point per $, but with bonuses on top of that, I ended up earning 36,000 points for this stay.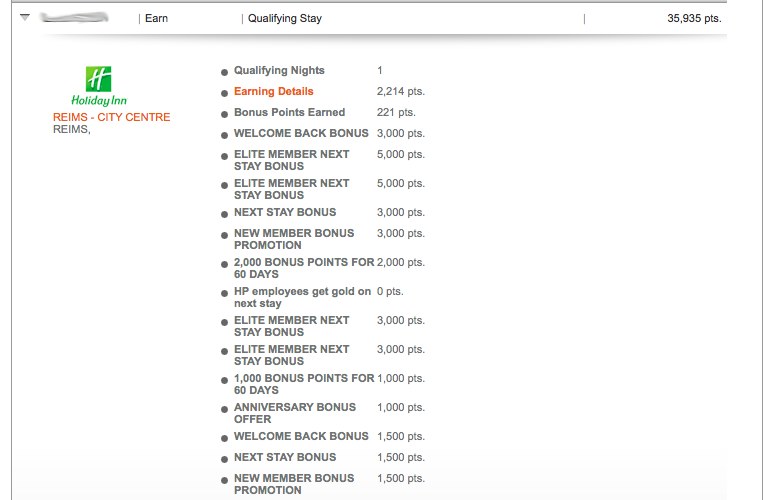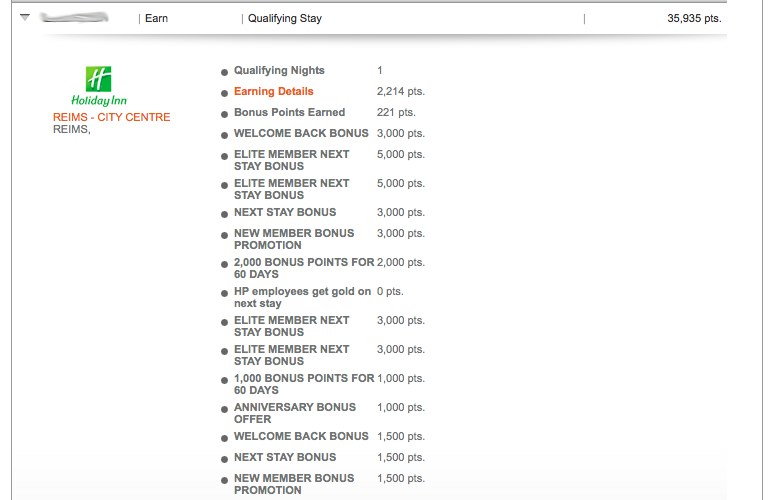 To put that into perspective, I am now able to leverage those points into almost another full night stay at another Holiday Inn or InterContinental, depending on location and price. The room rate paid in cash was close to $270 AUD, and given a hard value of 0.7c USD per point, that return in points is worth $252 USD or $279 AUD at current exchange rates.
In summary, the value of the points earned from this stay outweighed what I paid for the room. You can't get much better than that!
Given this stopover was only ever going to be brief and not a highlight of our trip, it was an ideal way to get great value for money.
The Stay – Holiday Inn Reims Suite
The Holiday Inn Reims centre is, funnily enough, pretty much smack bang in the middle of Reims, a couple of blocks from the centre of the town where a Christmas market had taken over a few hundred metres of the town.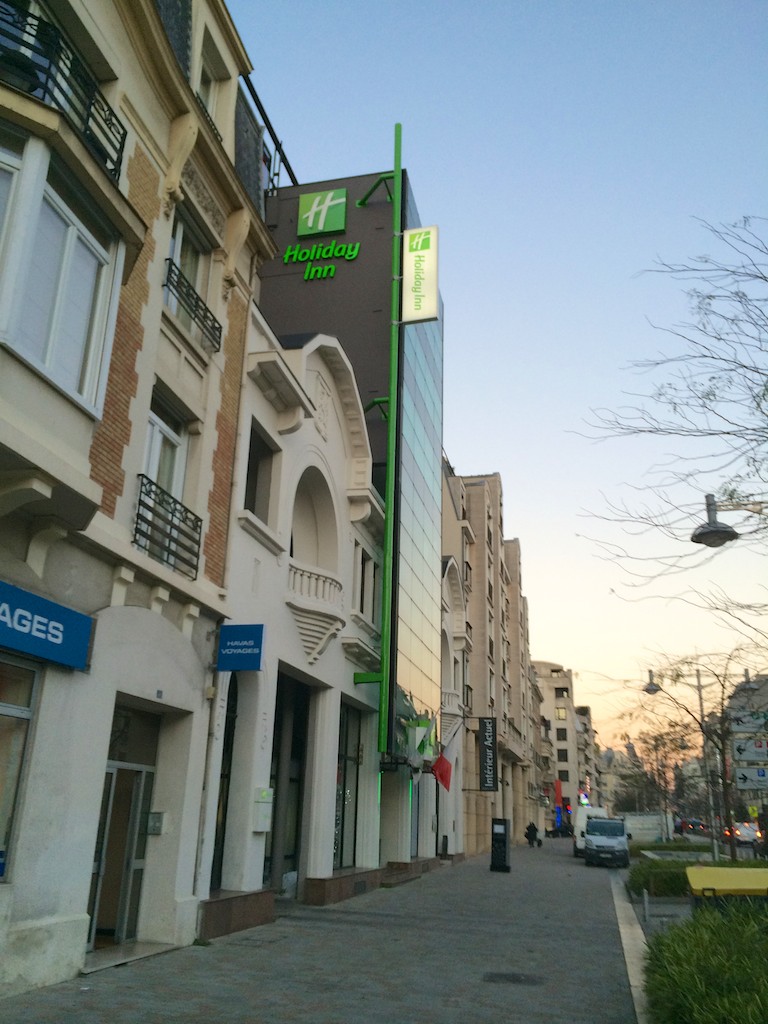 The suite I'd booked was one of the largest rooms available in the hotel, with a mezzanine master bedroom and bathroom level above a large lounge area.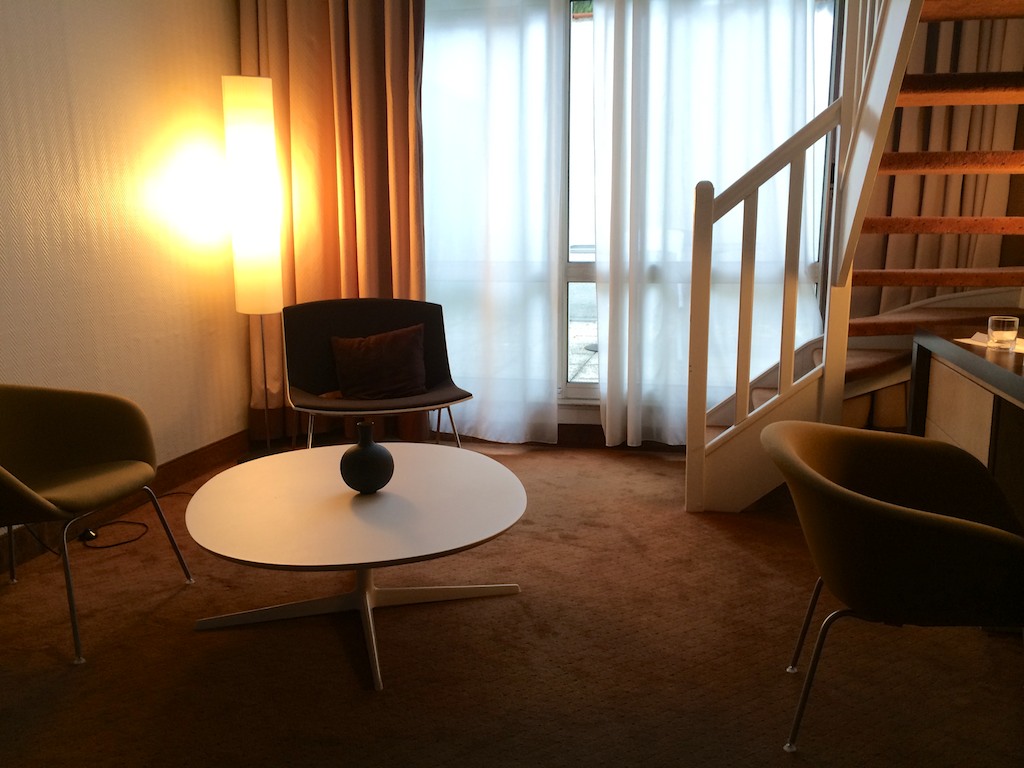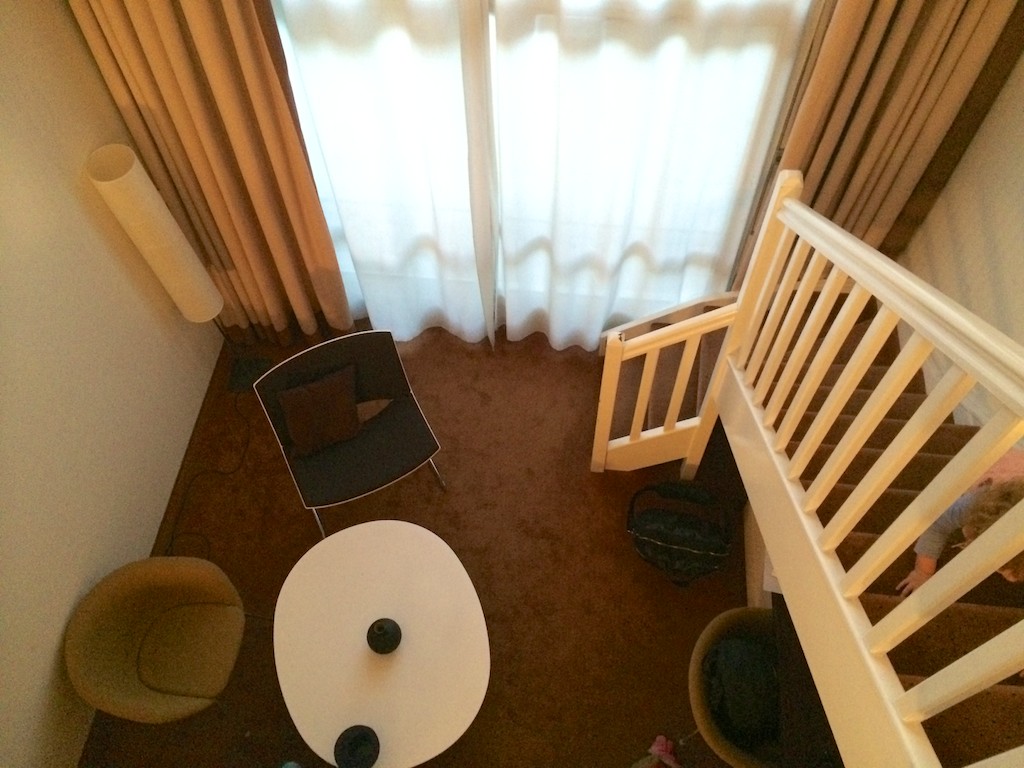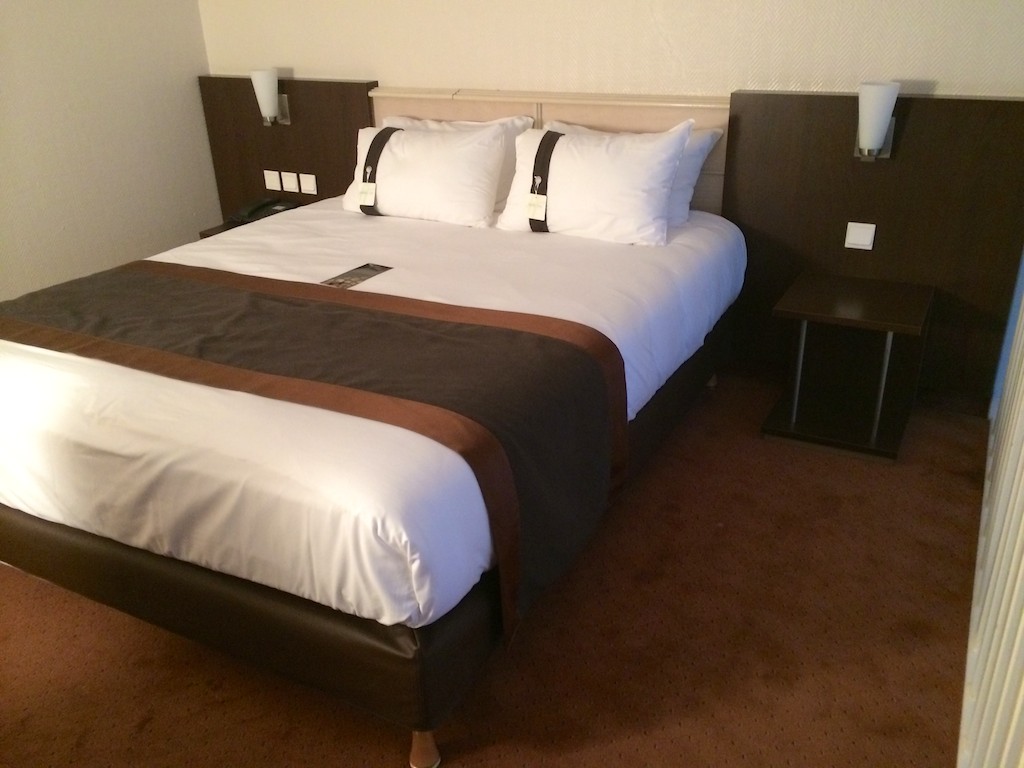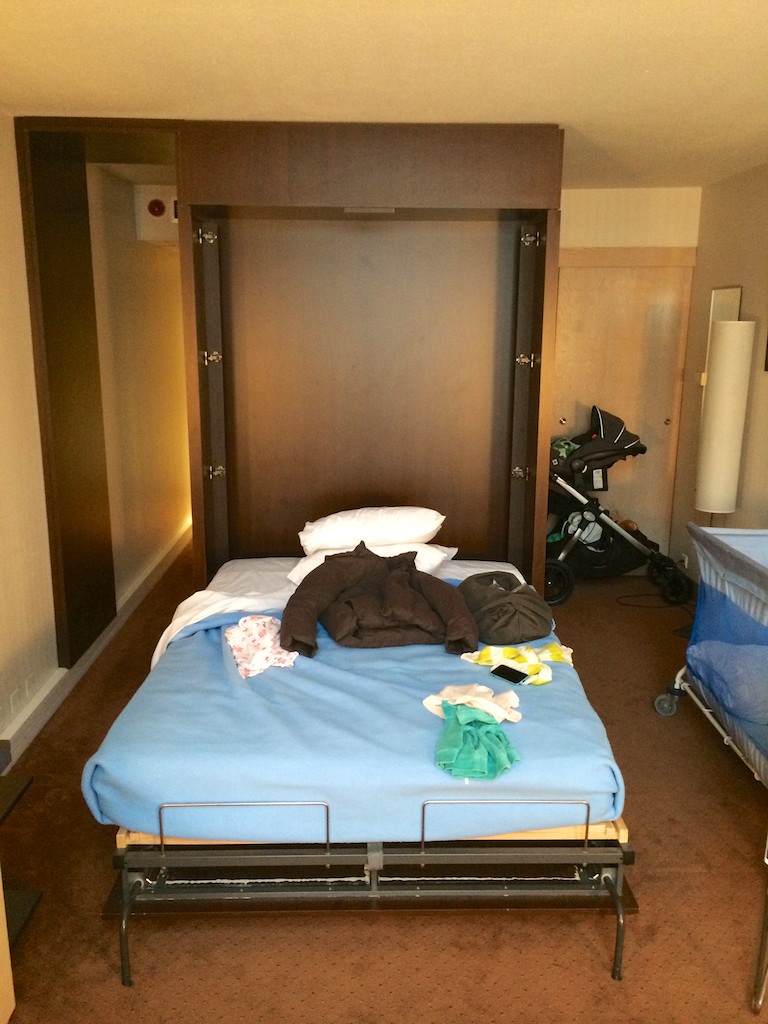 The downstairs lounge area also had a full size fold-out bed that came down from the wall. This was made up on our request, along with a large cot / small infant bed that was big enough for our 3 year old to sleep in. There was also a small downstairs bathroom.
Beyond the lounge room was a fairly drab looking balcony, but given it was December in mid-France, we had no intention of stepping outside anyway.
So the room configuration seemed OK on first arrival, and we headed out to explore Reims and the Christmas markets for a couple of (very cold) hours.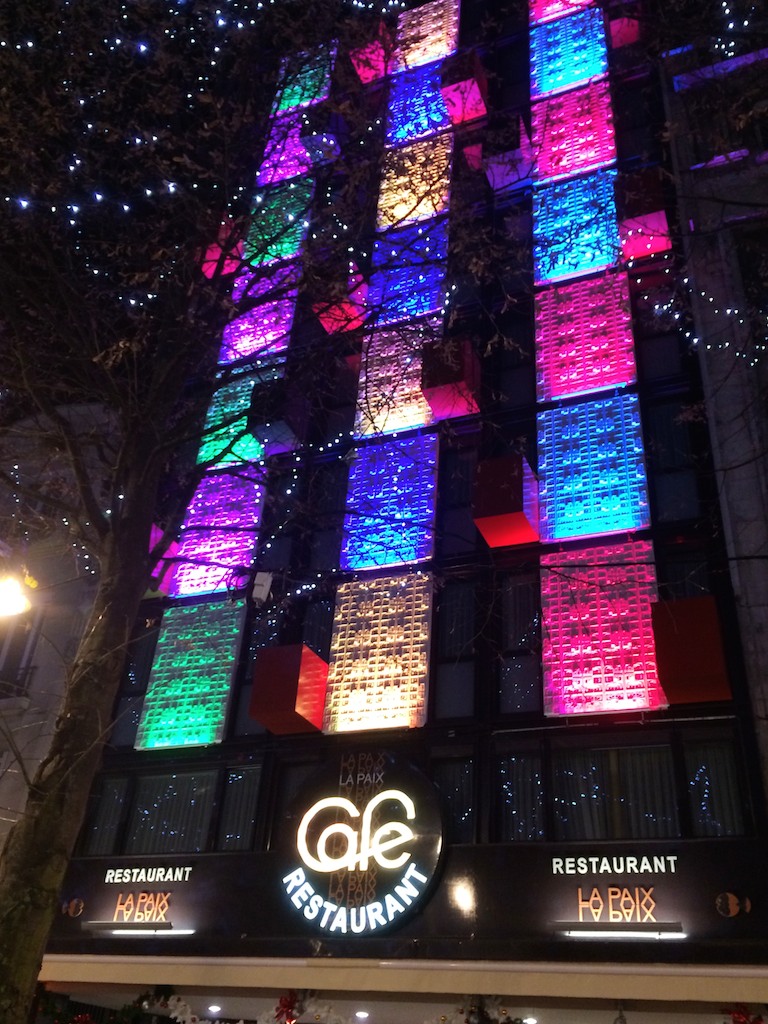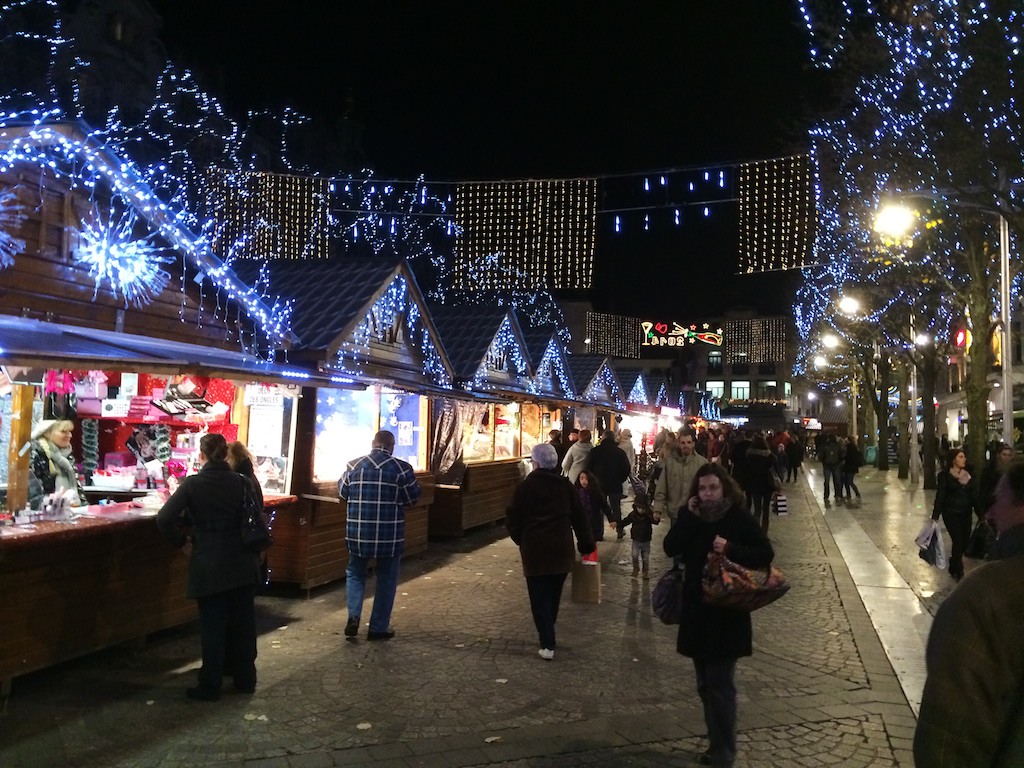 After our return, we all headed off to bed, and then the biggest problem became clear – there was no way of heating or cooling the downstairs part of the 'room' under the mezzanine independently of the upstairs. The air conditioning was only available in the upper area, directly above the master bed.
This essentially meant that the upstairs was ridiculously hot, while the downstairs was probably 10 or more degrees cooler. There was no chance of having both areas a comfortable temperature.
We all got a horrible night's sleep, and with another 6 or 7 hours of driving to do the following day, that wasn't particularly appreciated.
Conclusion – Holiday Inn Reims
The hotel itself was perfectly adequate for our needs, with pleasant service, and no other issues other than the room. The only other criticism would be that there wasn't the best breakfast spread, but not a deal breaker.
Just avoid the suite at times when you need to manage the temperature in the room – summer might be as problematic as winter – and if you need multiple beds for a family stay, book interconnecting rooms instead.
How to make hotel stays pay for themselves with points earned – a review of the Holiday Inn Reims
was last modified:
November 3rd, 2022
by