The Holiday Inn Express Newcastle is a clean and comfortable three-star hotel located just outside of Newcastle's CBD. We checked it out recently on a four-night stay at the property.
Holiday Inn Express Newcastle location & our first impressions
This hotel is located at 514 King St in Newcastle West. It's a five-minute walk from the Newcastle Interchange, which is the terminus of the rail and light rail lines. It's also only five minutes walking to the nearest Coles Supermarket.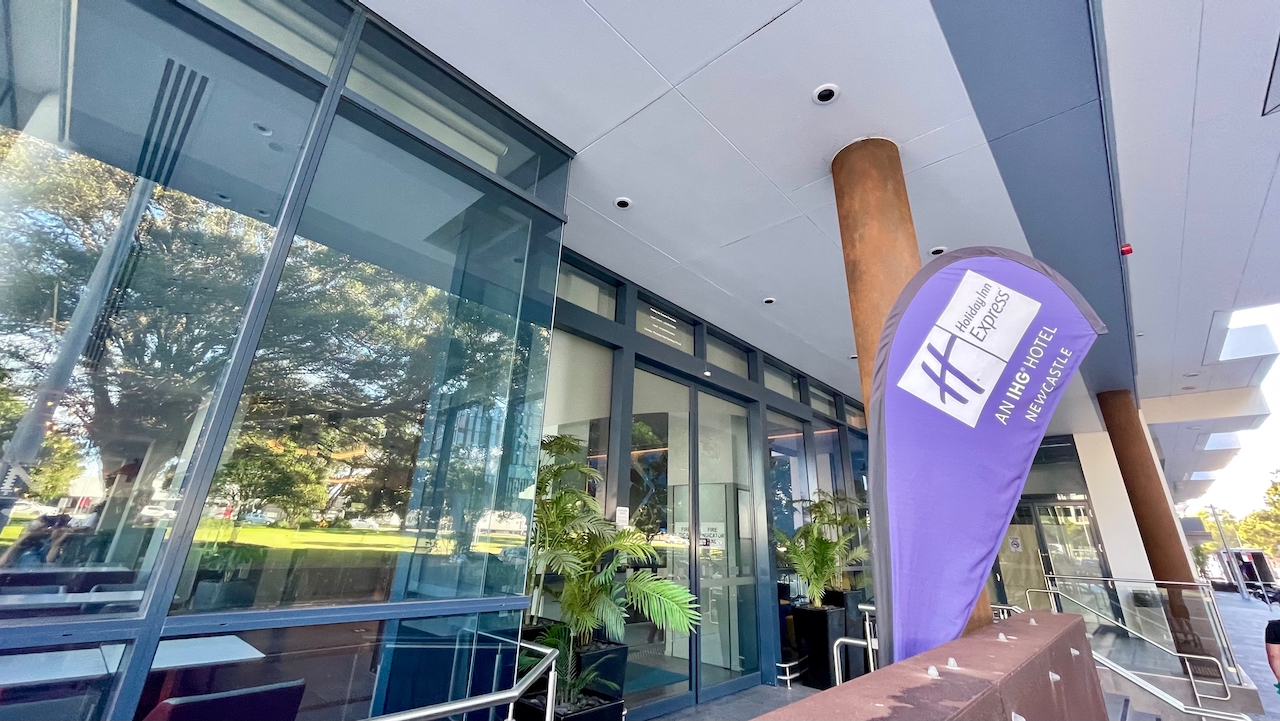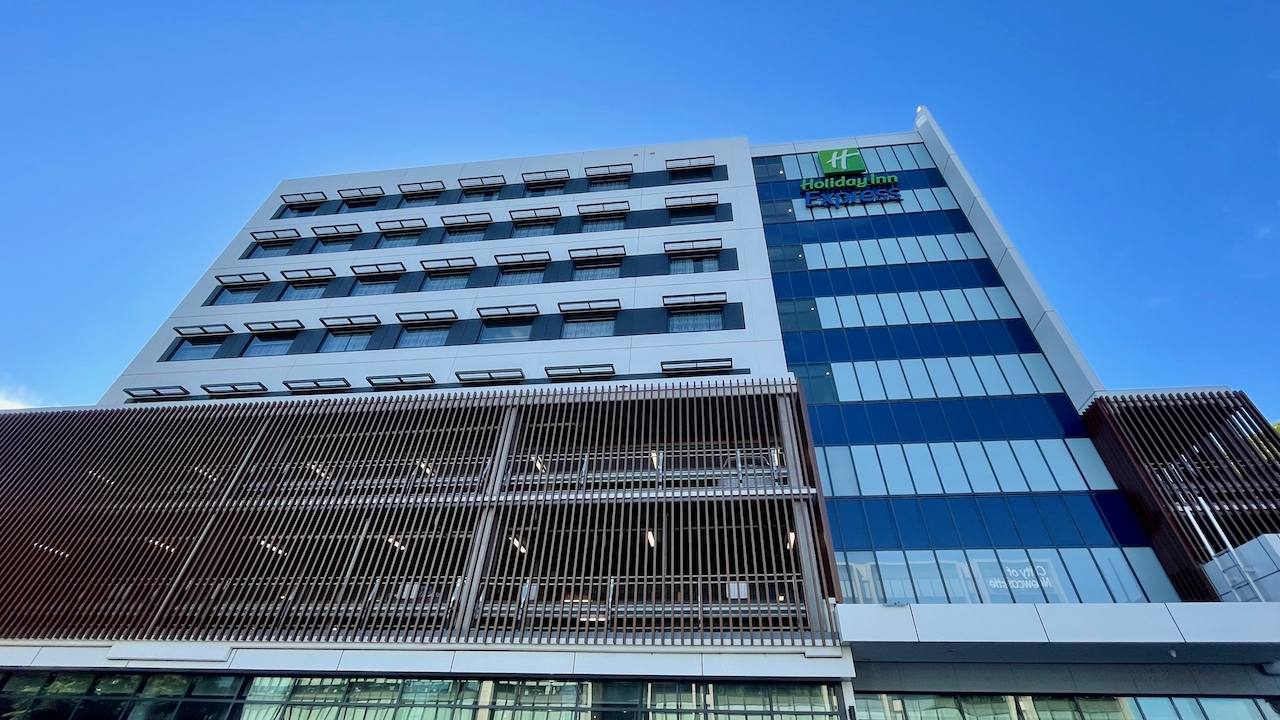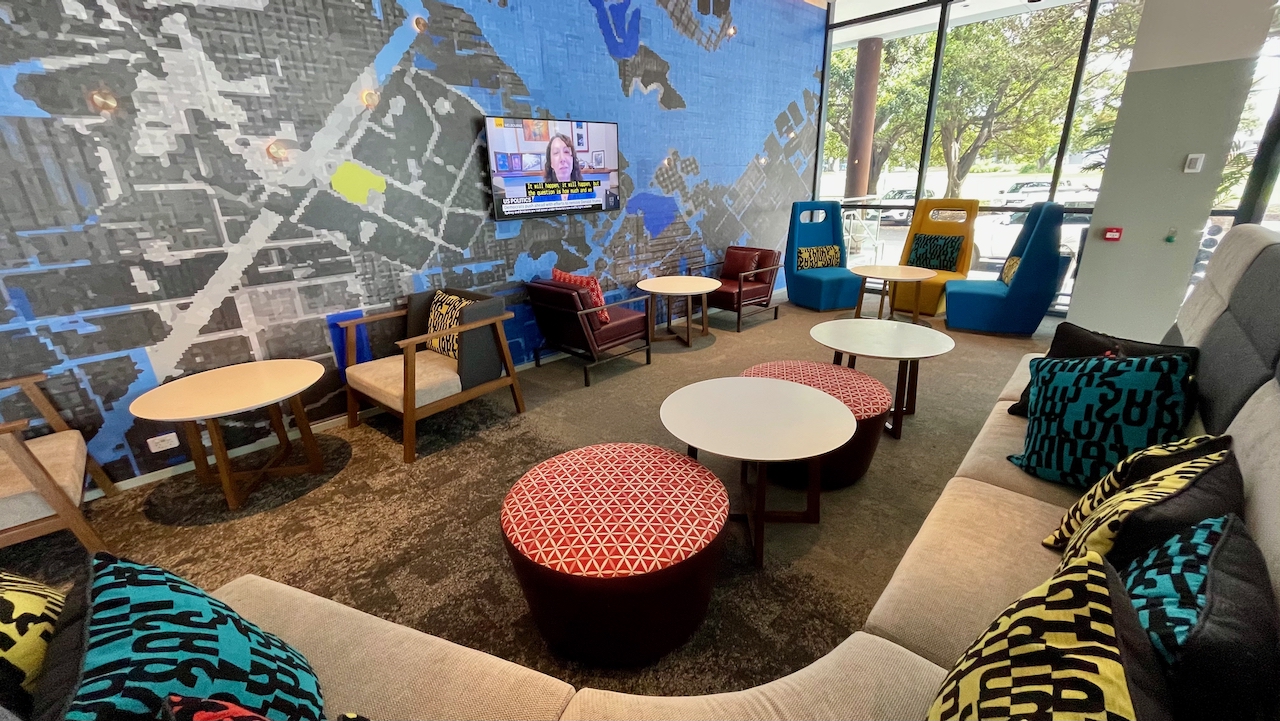 One recommendation I have is to go for a morning or evening stroll along Throsby Creek. Both sides have a path but the one on the western side is better maintained.
This hotel has 7 floors, with 170 rooms, of which 8 are accessible rooms.
My first impression of the hotel was that it was modern, the staff were friendly, and the common areas and rooms very clean.
What are the Holiday Inn Express Newcastle rooms like?
Most rooms at this hotel have one queen bed. (As an IHG Rewards Platinum member, I was upgraded to a room with a king bed, which found very comfortable.)
Whilst this is a pretty standard, modern room, what did impress me was the smart storage options, as well as an aesthetically pleasing bathroom with great water pressure and temperature.
Note that couples and families may find the rooms a little cramped.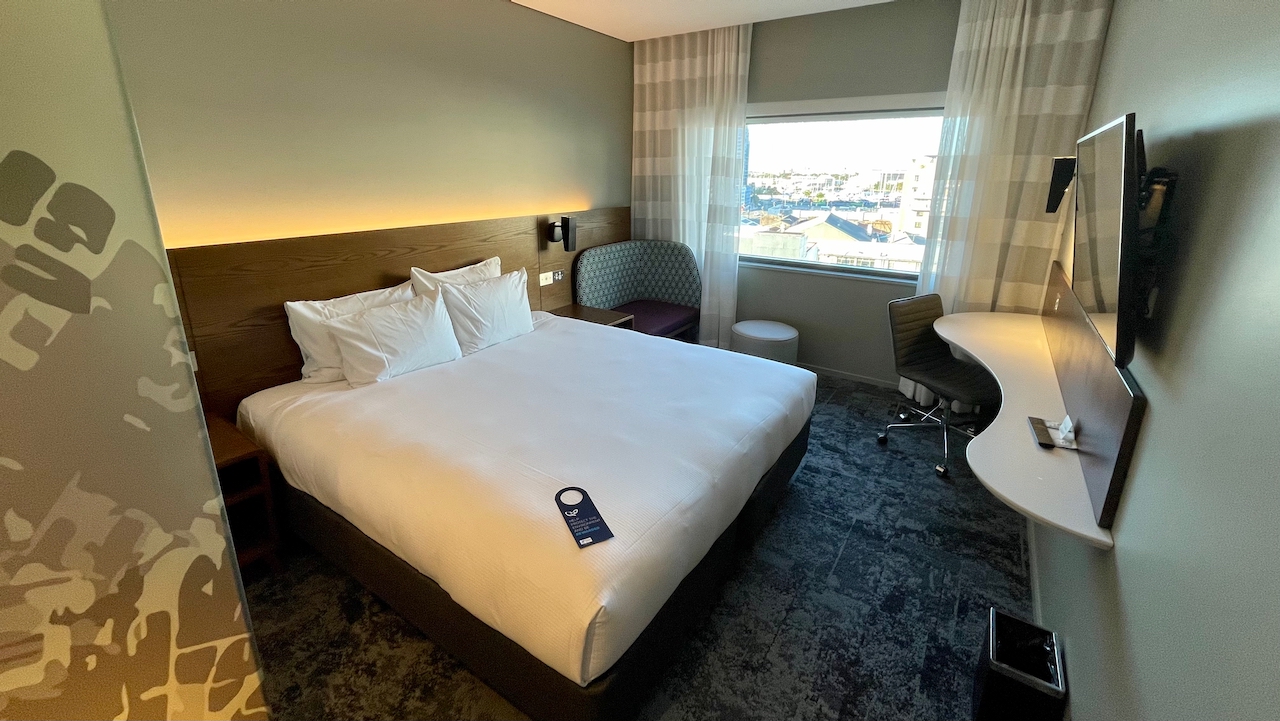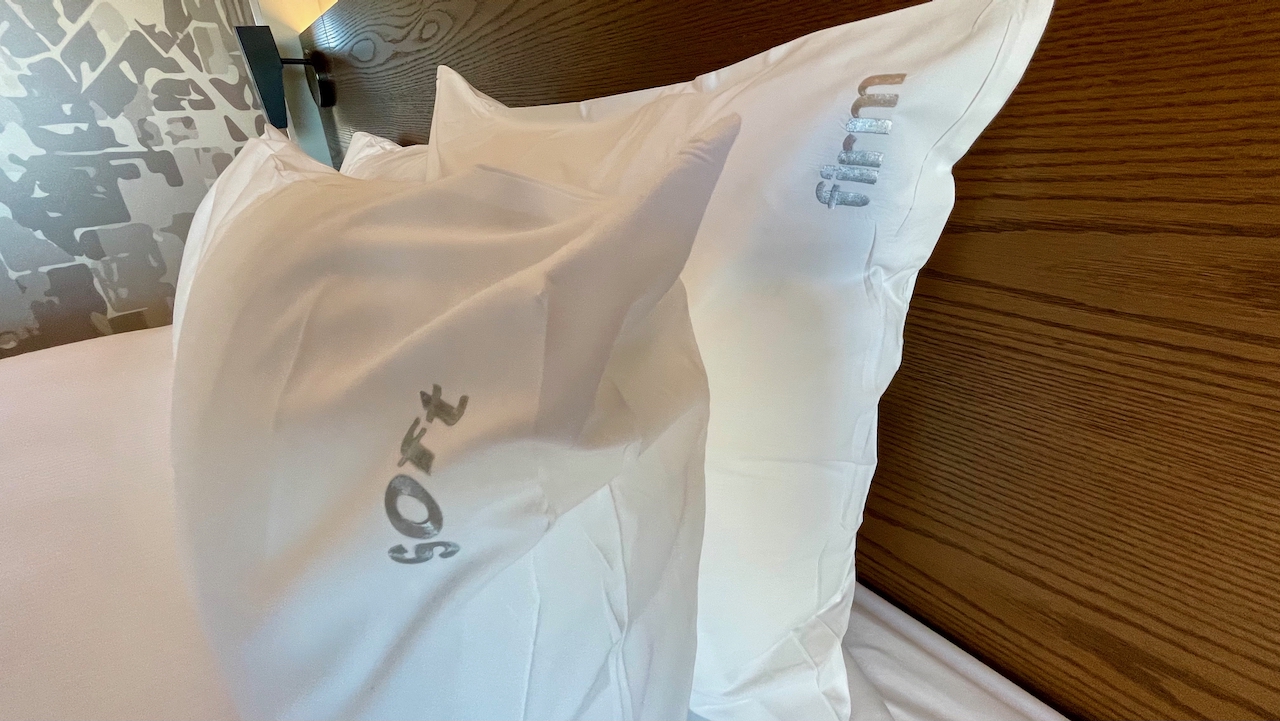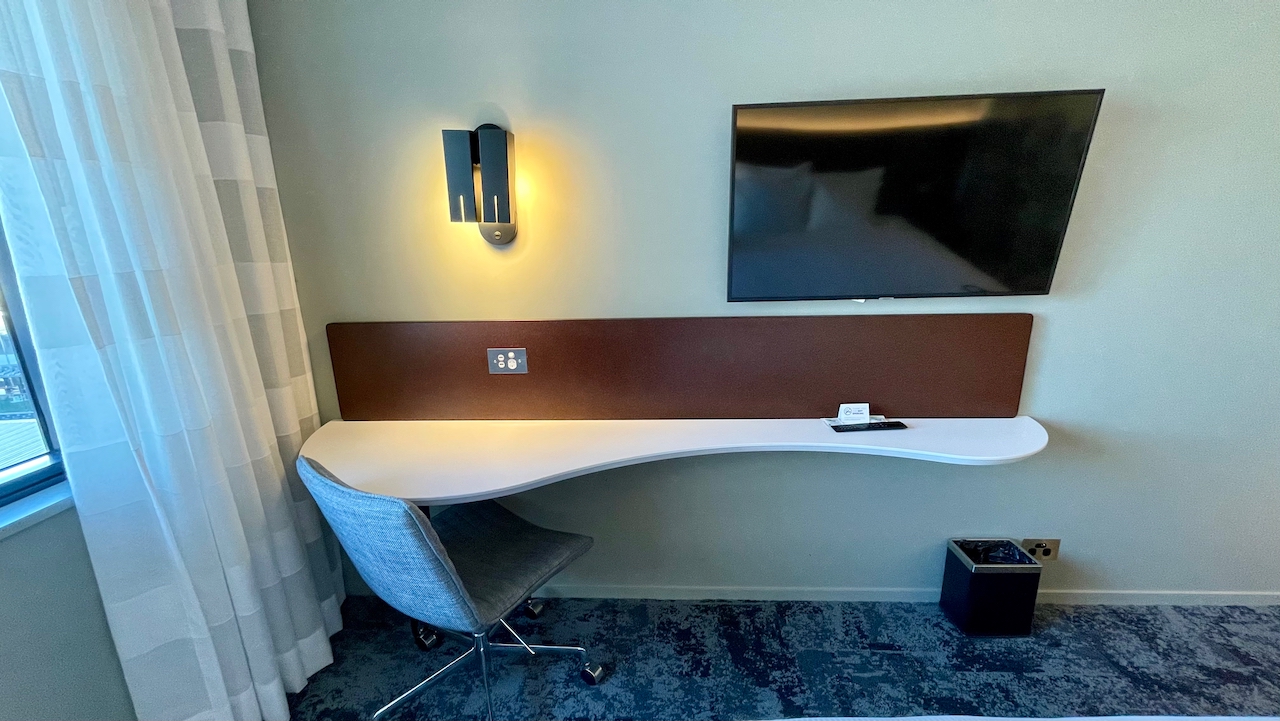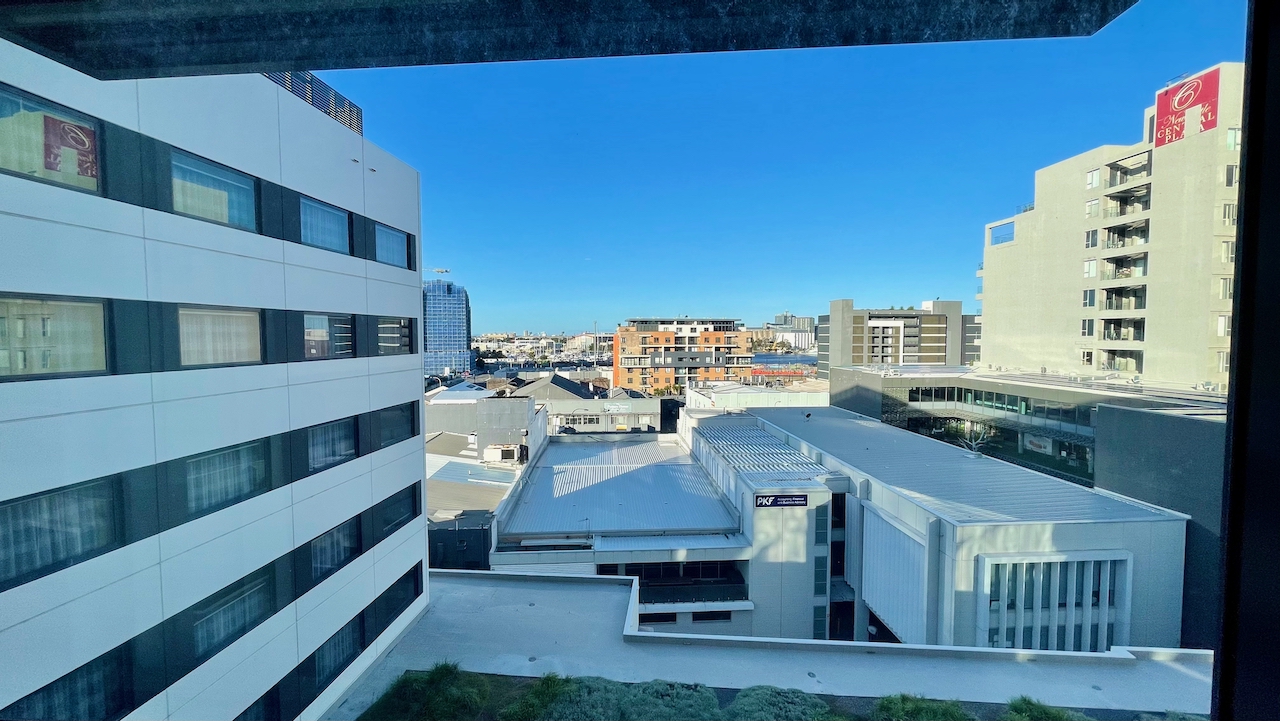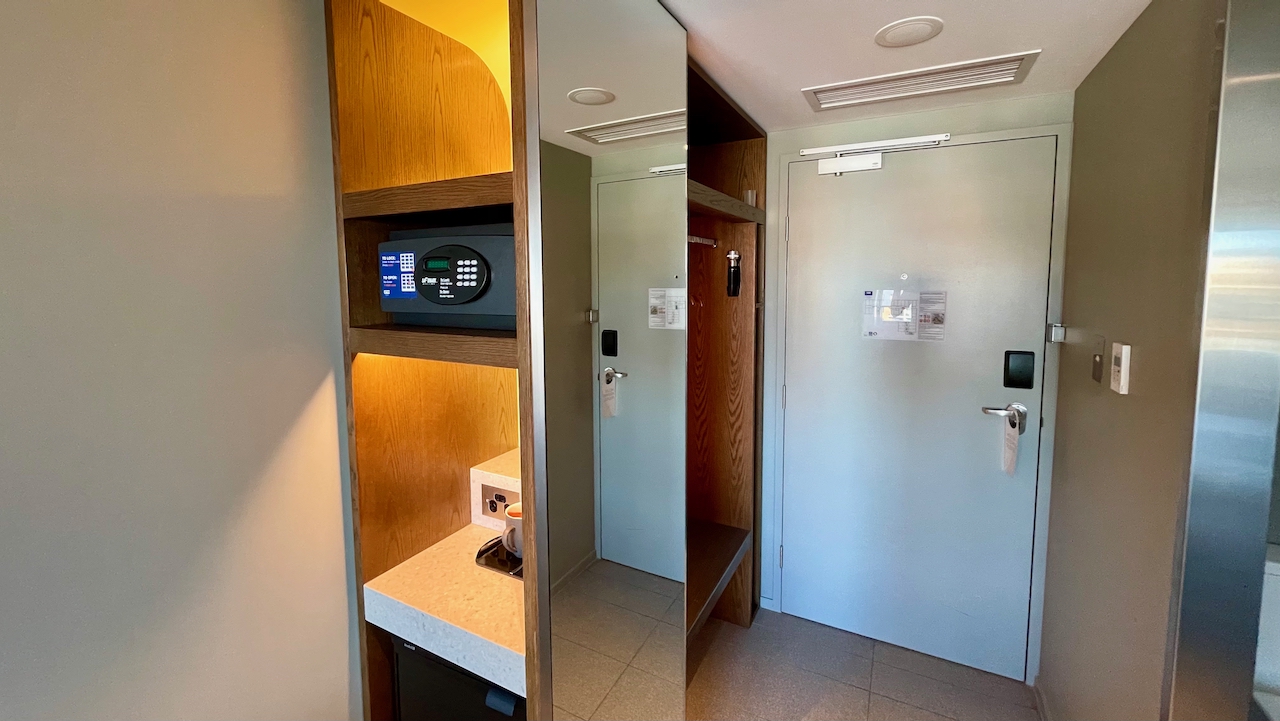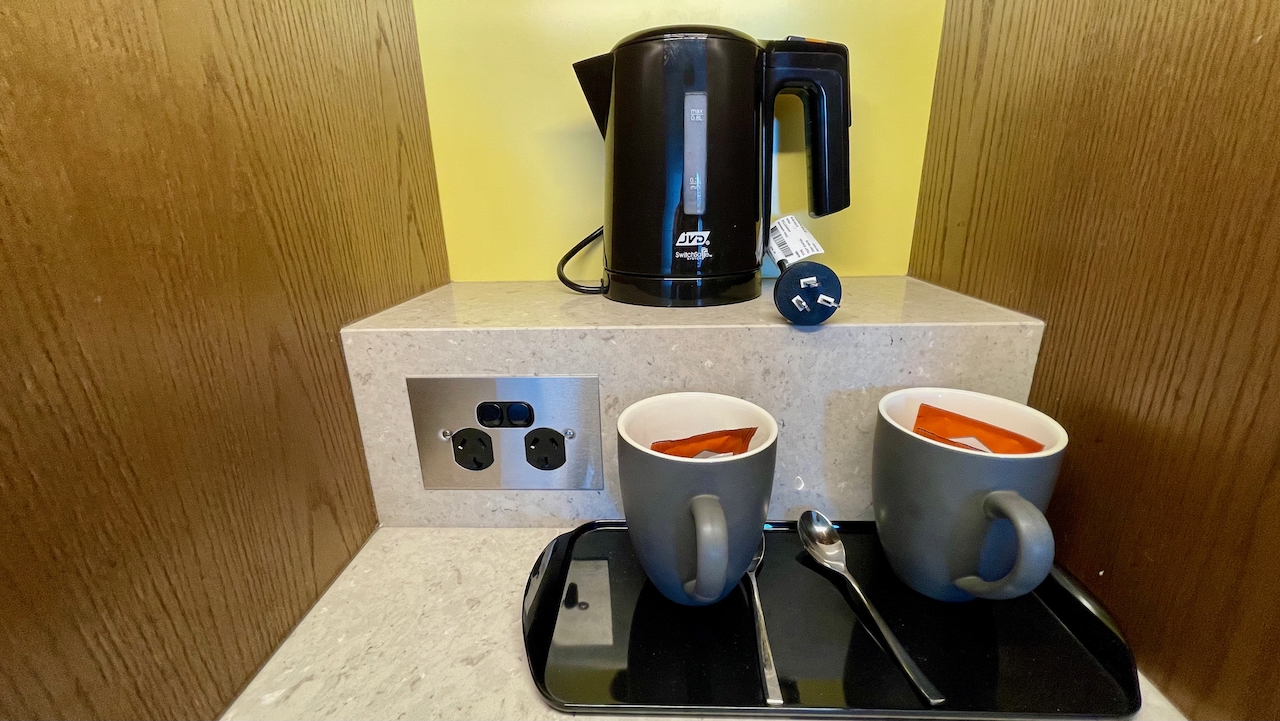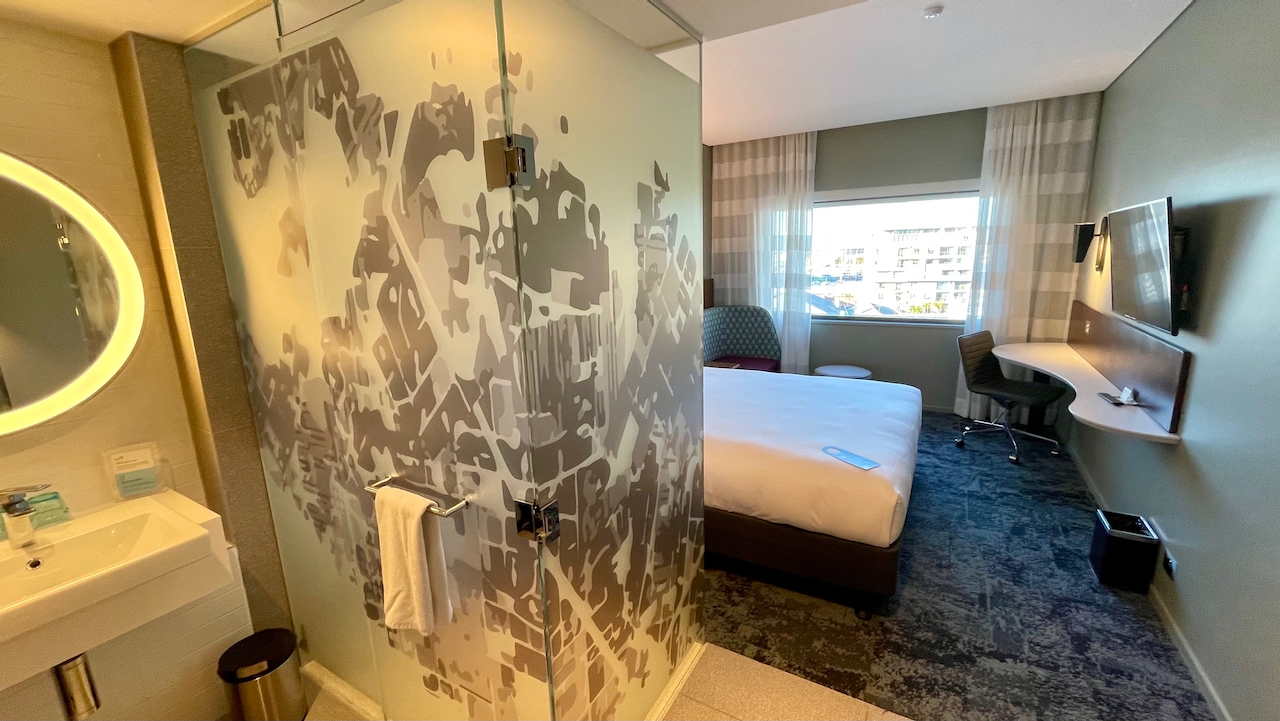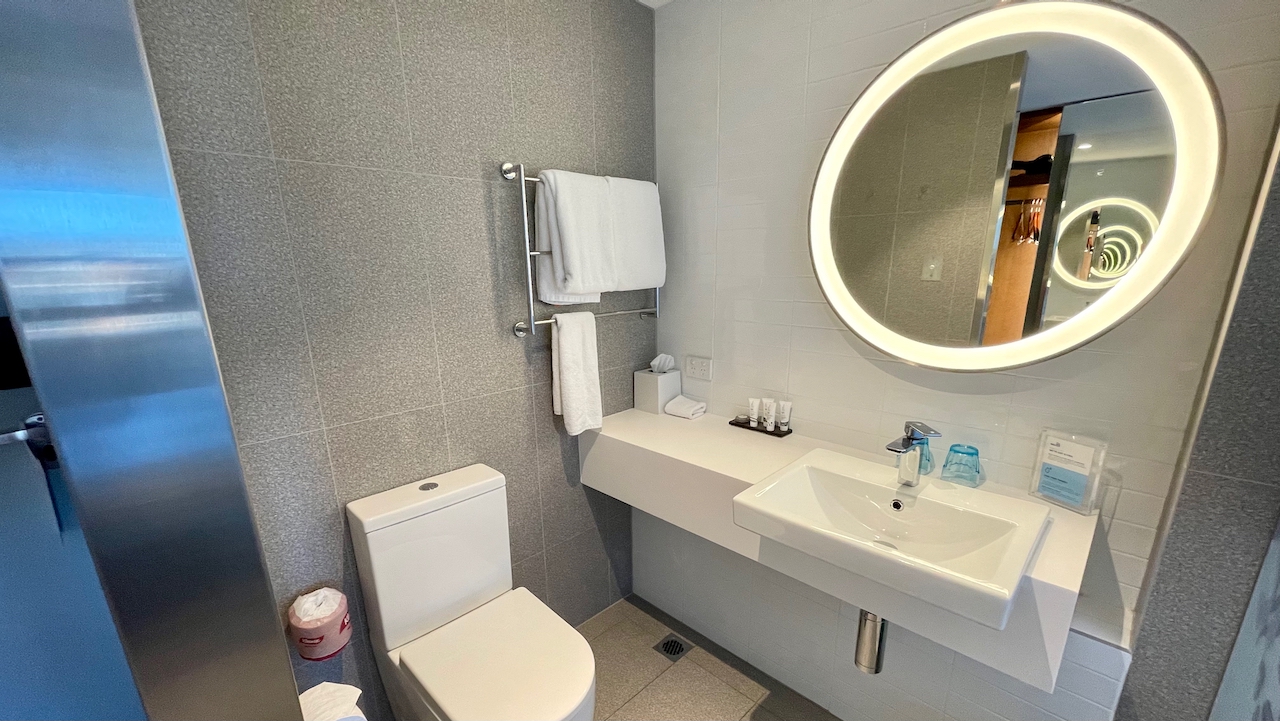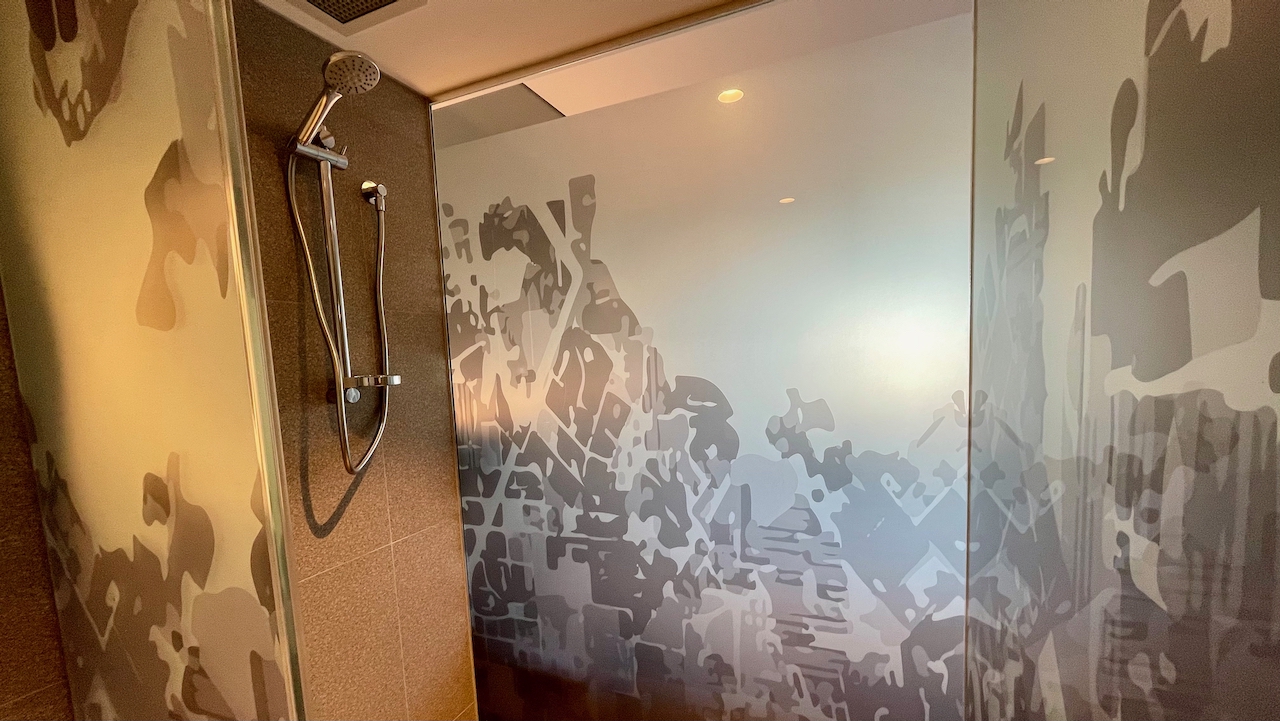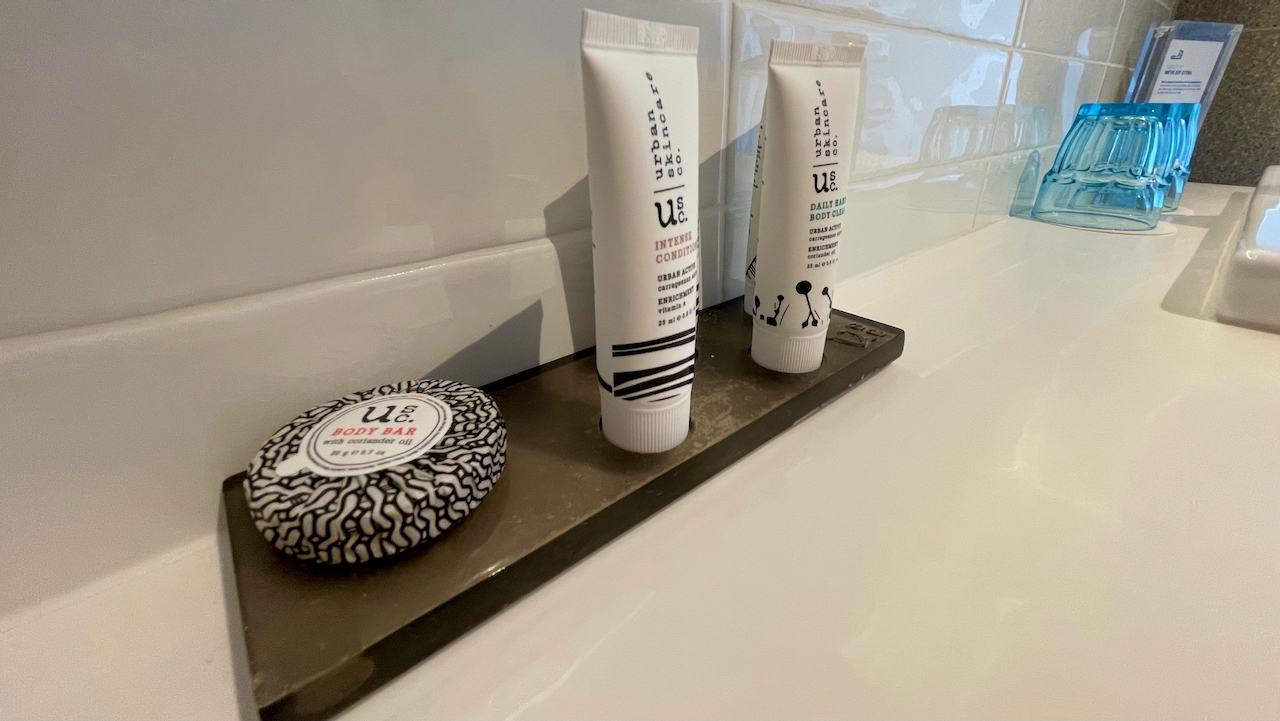 What amenities does the Holiday Inn Express Newcastle have?
Restaurant
One of my favourite things about my stay at this hotel was the quality of the breakfast, which is complimentary for all guests.
There is an assisted buffet for hot food, with options that change slightly every day. You can also make yourself a coffee from the barista machine.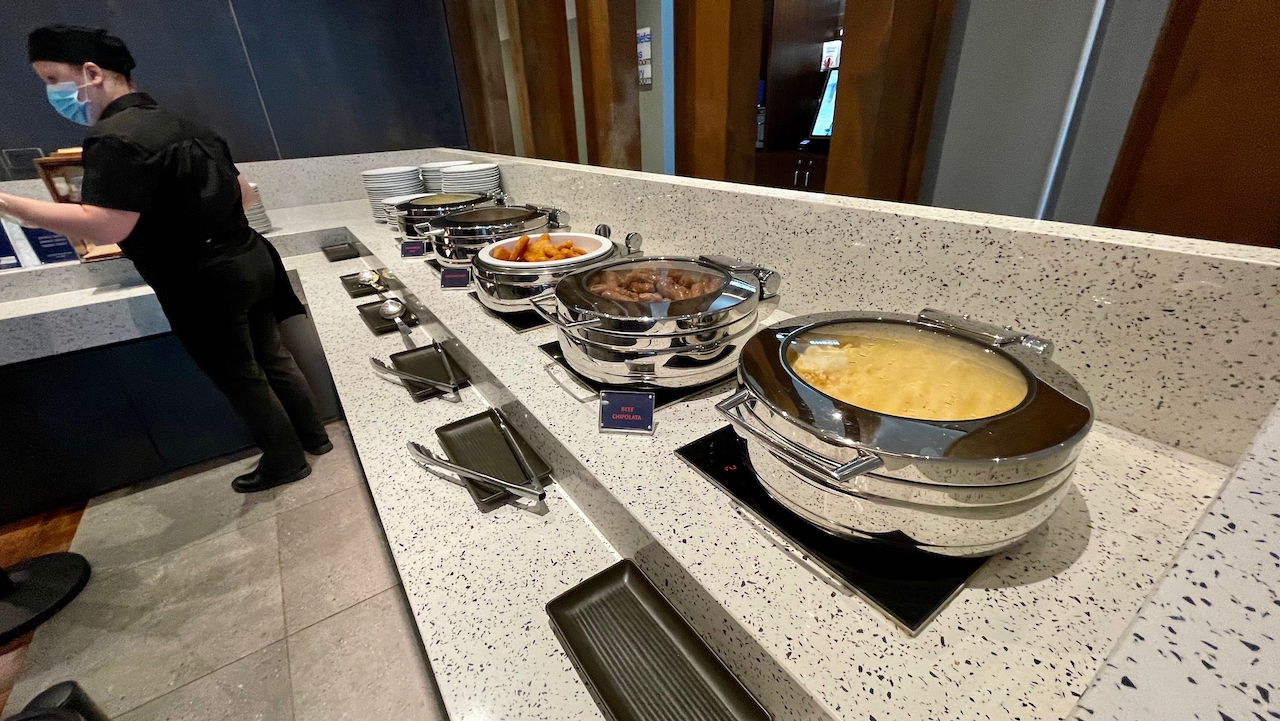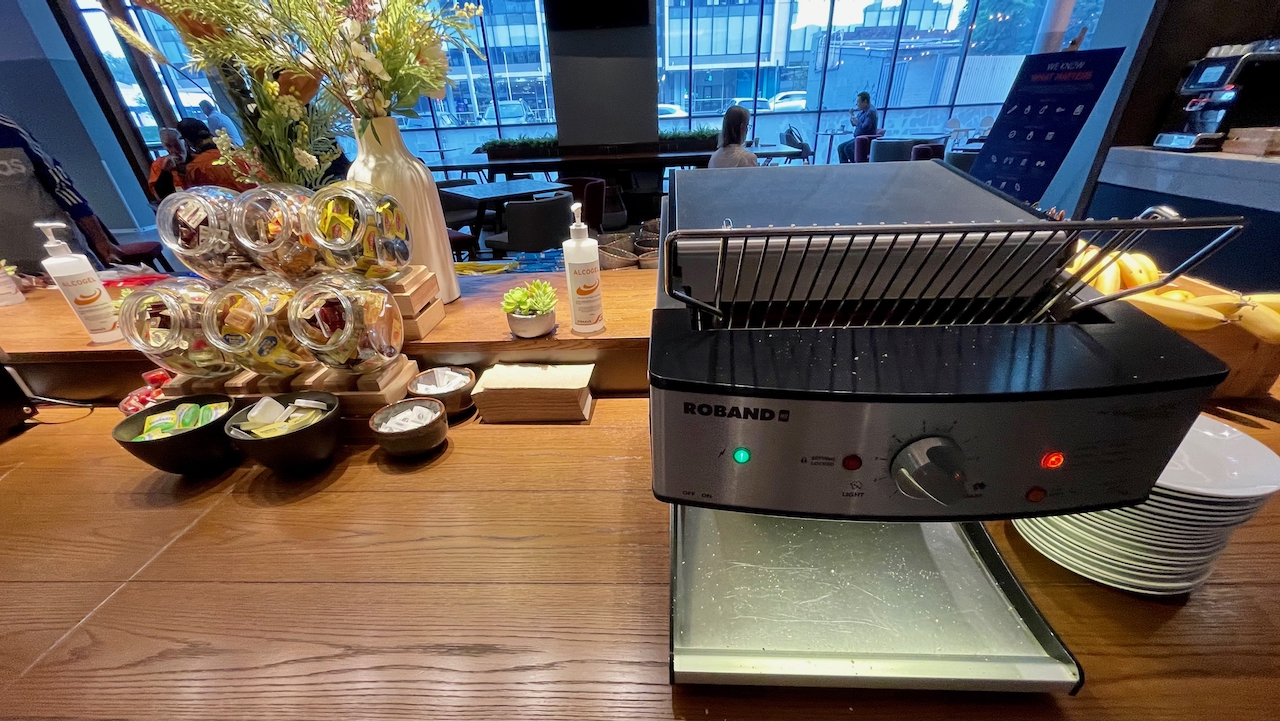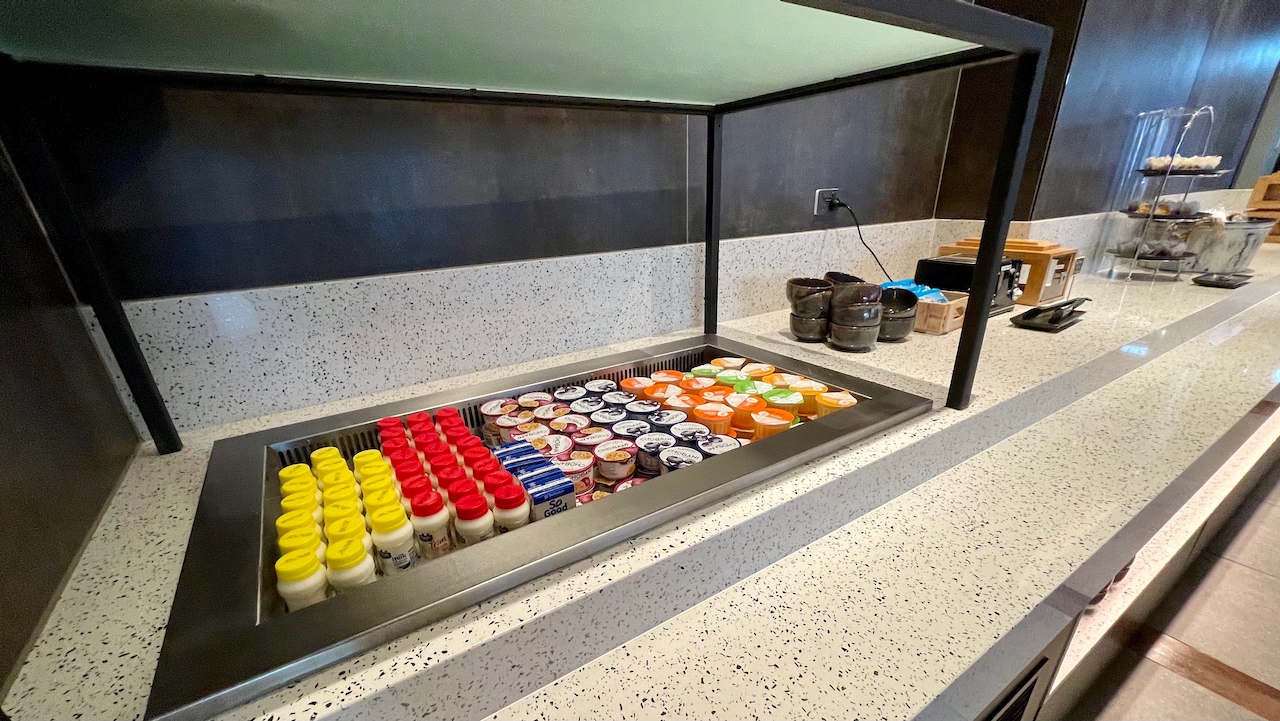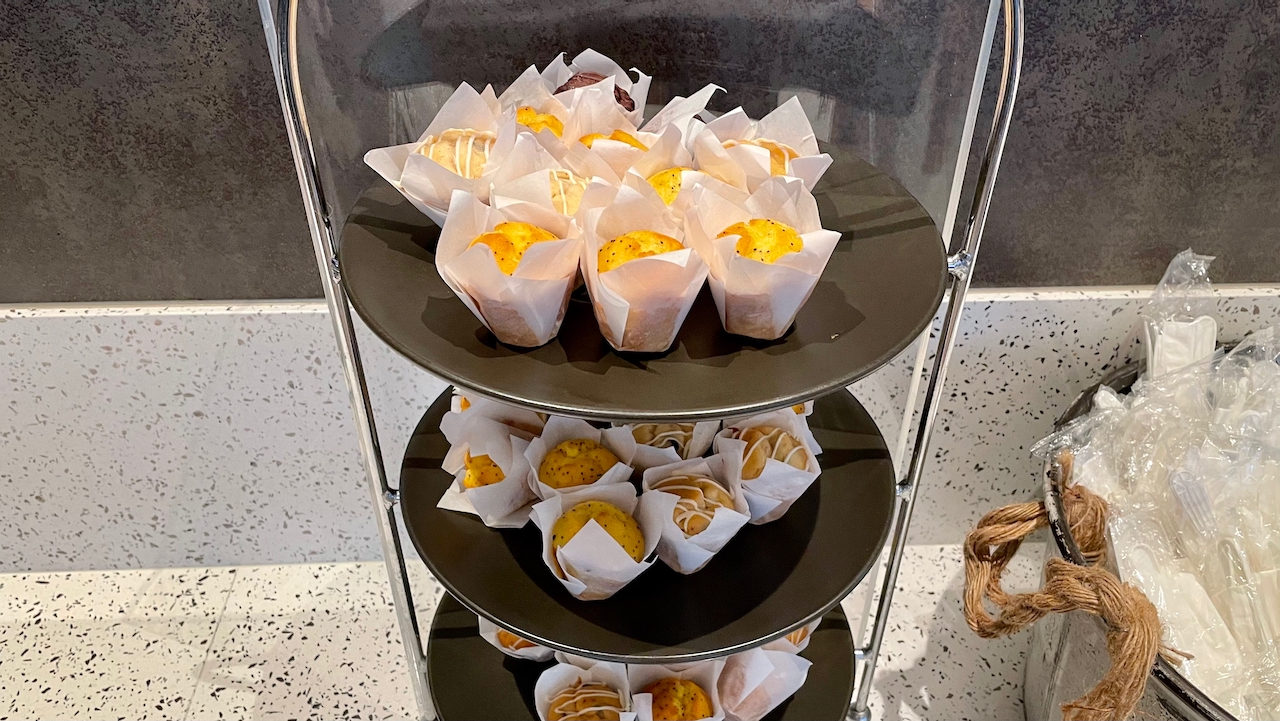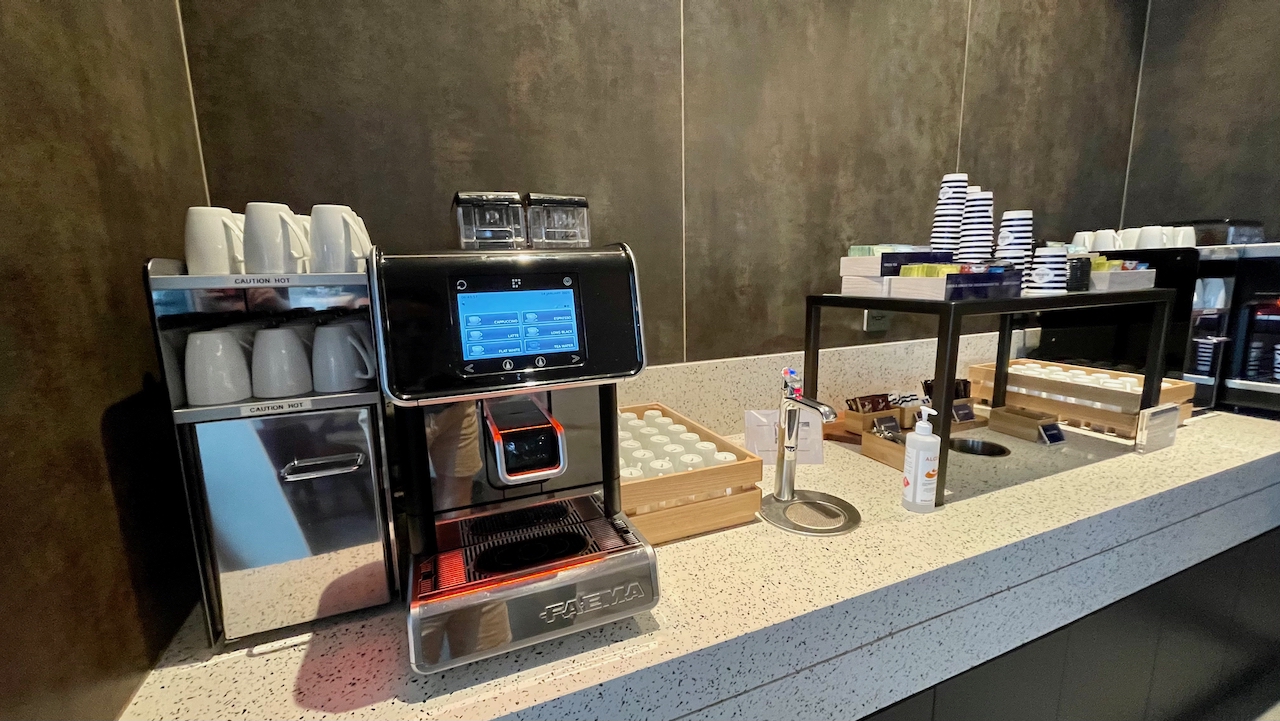 Apart from that, there is a handy 24/7 self-service snack and drinks area, as well as an all-day menu for lunch or dinner.
WiFi
The internet averages 3 Mbps and is sometimes unreliable, so do have the backup of your mobile hotspot if you need to get some work done or stream media.
Parking
All on-street parking around the hotel is metered, so it is worth paying for the hotel's garage parking. It's priced at $20/day but you should try your luck at asking for the discounted $10/night rate, which I was successful in getting. The garage connected to the main hotel elevator, so it's very convenient.
Gym
The 24-hour gym facility has treadmills, stationary bikes and free weights available for use.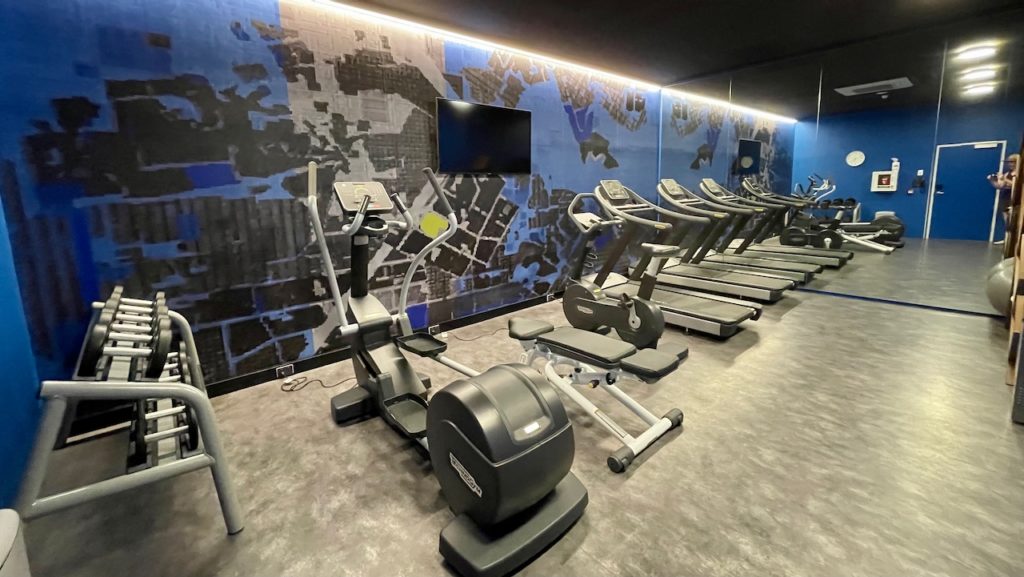 Laundry facilities
There is a 24-hour self-service laundry for guests to use.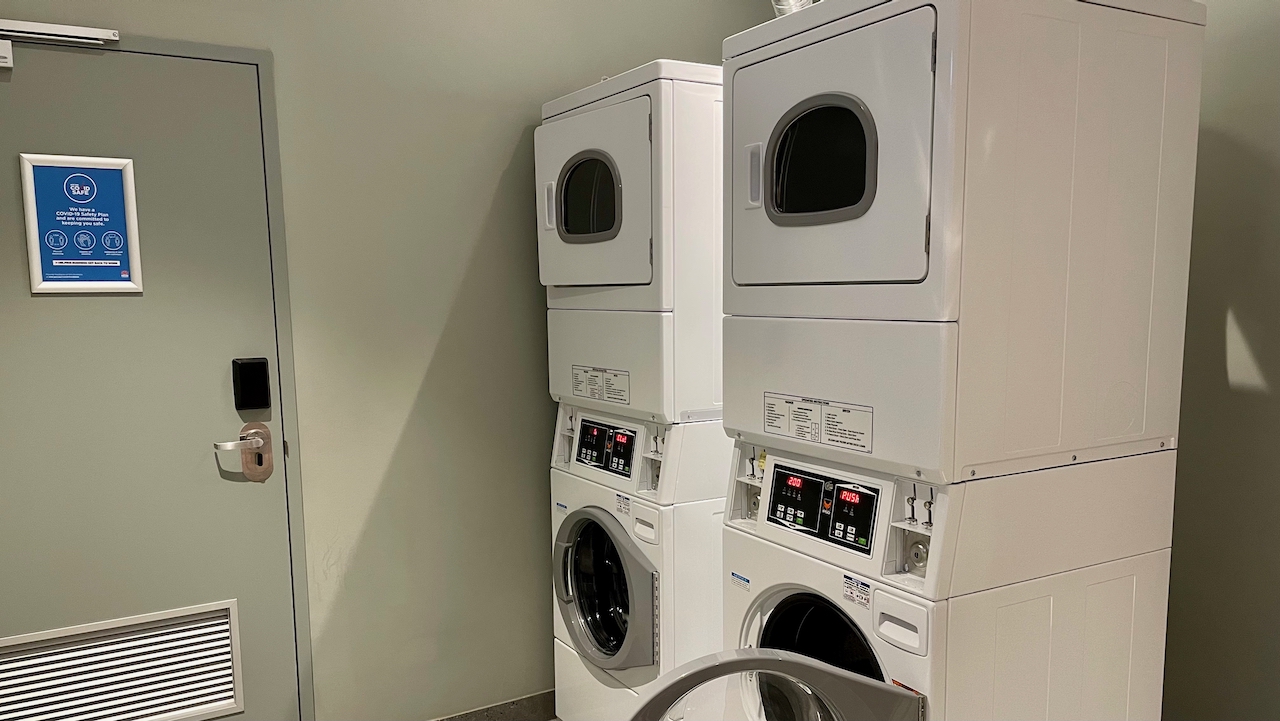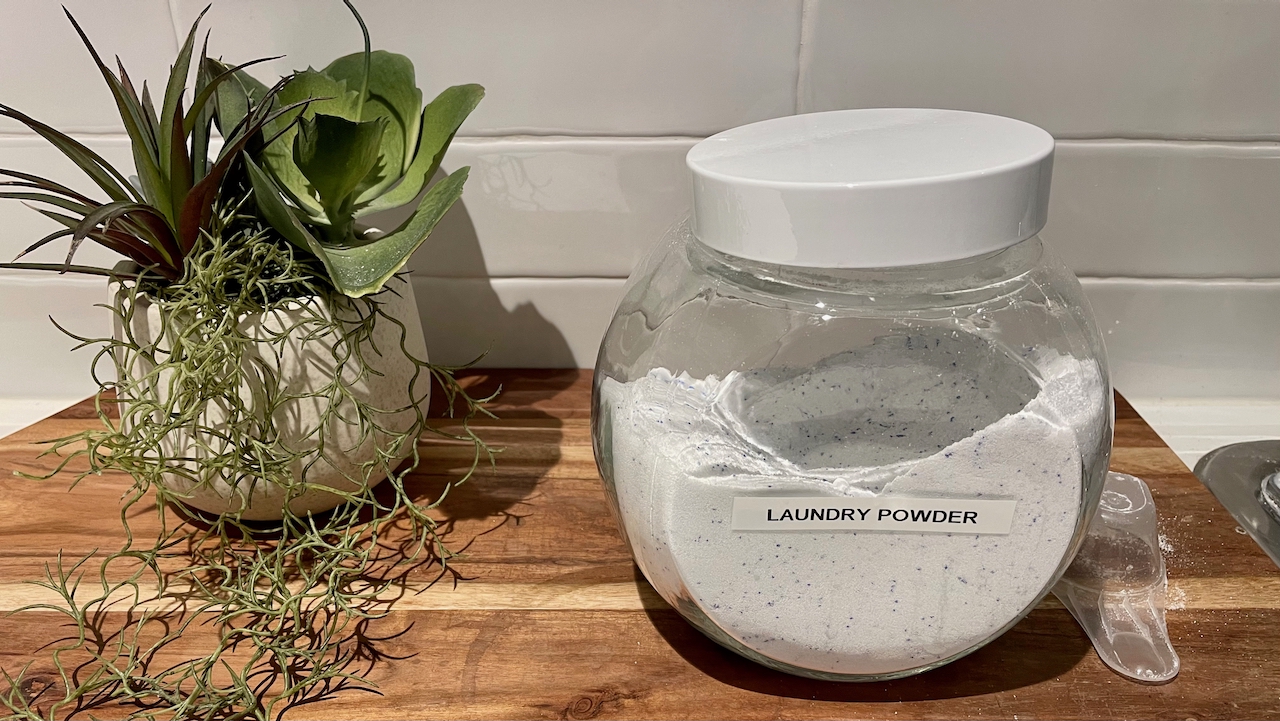 How can I book the Holiday Inn Express Newcastle with points?
As Holiday Inn Express is part of the IHG brand of hotels, you can use IHG Rewards points to book a stay. No Australian bank programs partner with IHG Rewards, so the main ways to earn their points are by staying at IHG hotels or buying points.
IHG Rewards has dynamic award pricing, meaning the redemption cost varies according to demand on a particular night. As a general rule of thumb, though, if you can find a stay at 12,000-15,000 points/night, then that is a good deal.
Summing up
The Holiday Inn Express brand is known for comfortable, value-for-money stays without luxurious amenities. Their Newcastle location definitely fits the mould.
One of the best things about this hotel is its complimentary breakfast for all guests. Furthermore, its convenient proximity to public transport and major roads makes it a great choice for a stay in Newcastle and its surrounds.
Just note that the rooms do run on the smaller side, so be aware of space constraints if you are travelling with others.
Holiday Inn Express, Newcastle
was last modified:
September 8th, 2021
by