Offering over 1,000 rooms in the heart of Orchard Road, Hilton Singapore Orchard is dressed to impress. Its guests can follow that lead, with many designer outlets directly connected to the hotel. But above ground level, Hilton Singapore Orchard's Executive Lounge is also a destination for the well-heeled.
For those with top-tier Hilton Honors Diamond status or staying in an eligible room, this Executive Lounge ticks the boxes – and then some.
Lounge location, layout and seating
Hilton Singapore Orchard's Executive Lounge spans a sizeable chunk of the hotel's sixth floor. Hugging the building's windows in a largely rectangular shape, natural light is plentiful here.
With seating for over 200 guests, this is bigger than most typical hotel lounges. There's a feeling that this lounge stretches on… and on… and on. Of course, when you're looking for a quiet spot, that's certainly not a bad thing!
But it's not just one long cavern. The space is divided into different zones, tailored to a range of moods and purposes. Let's explore.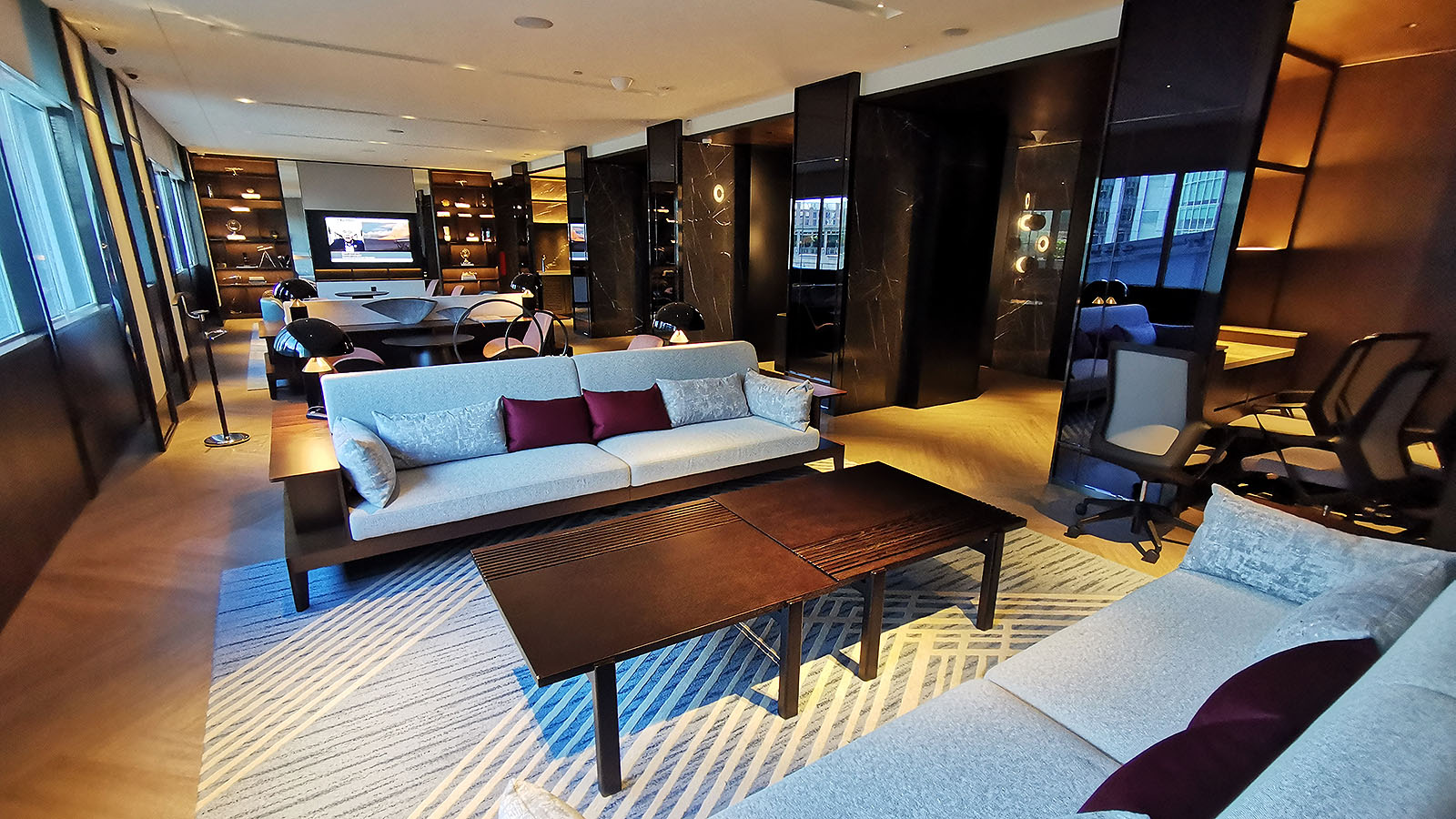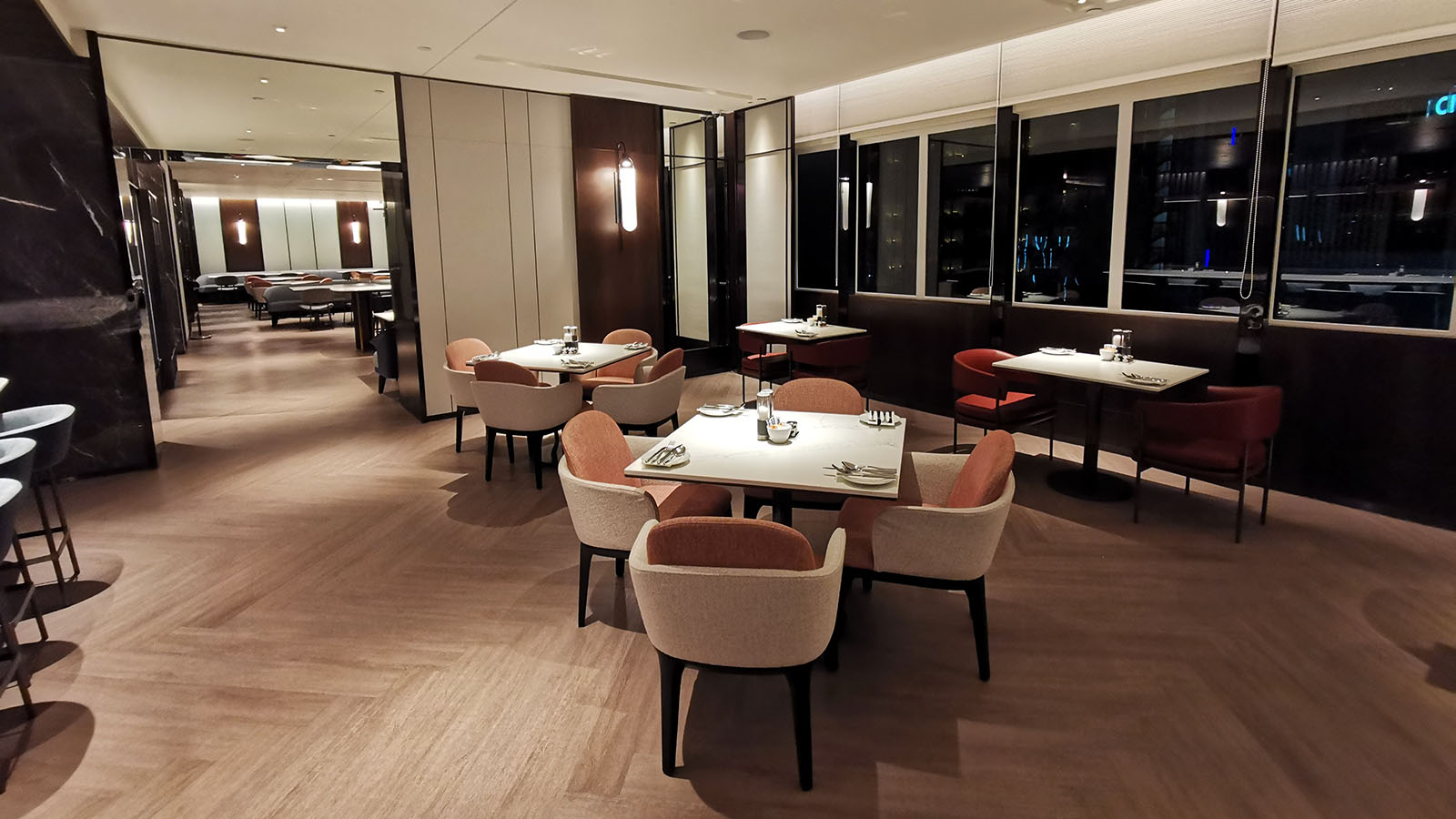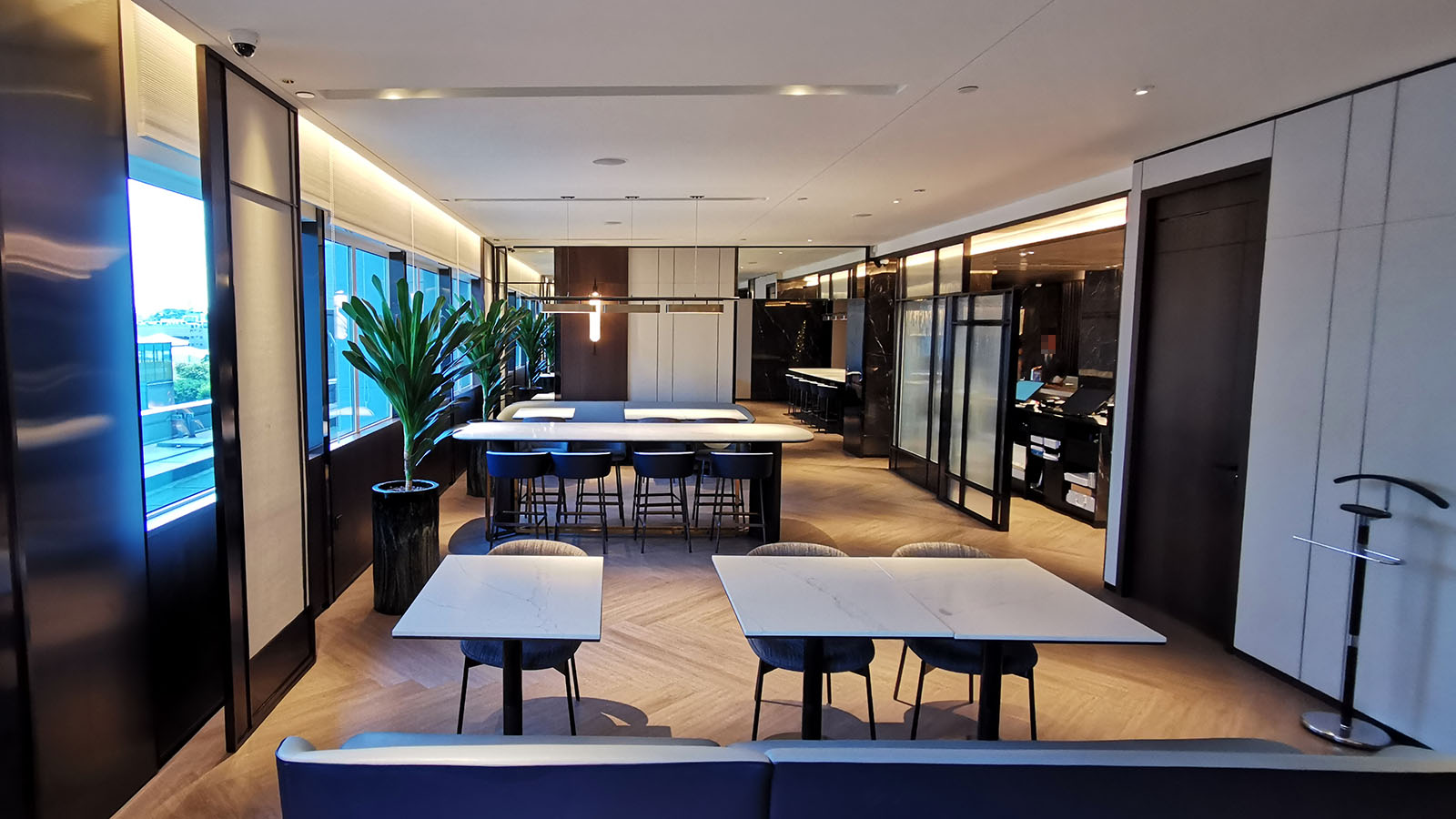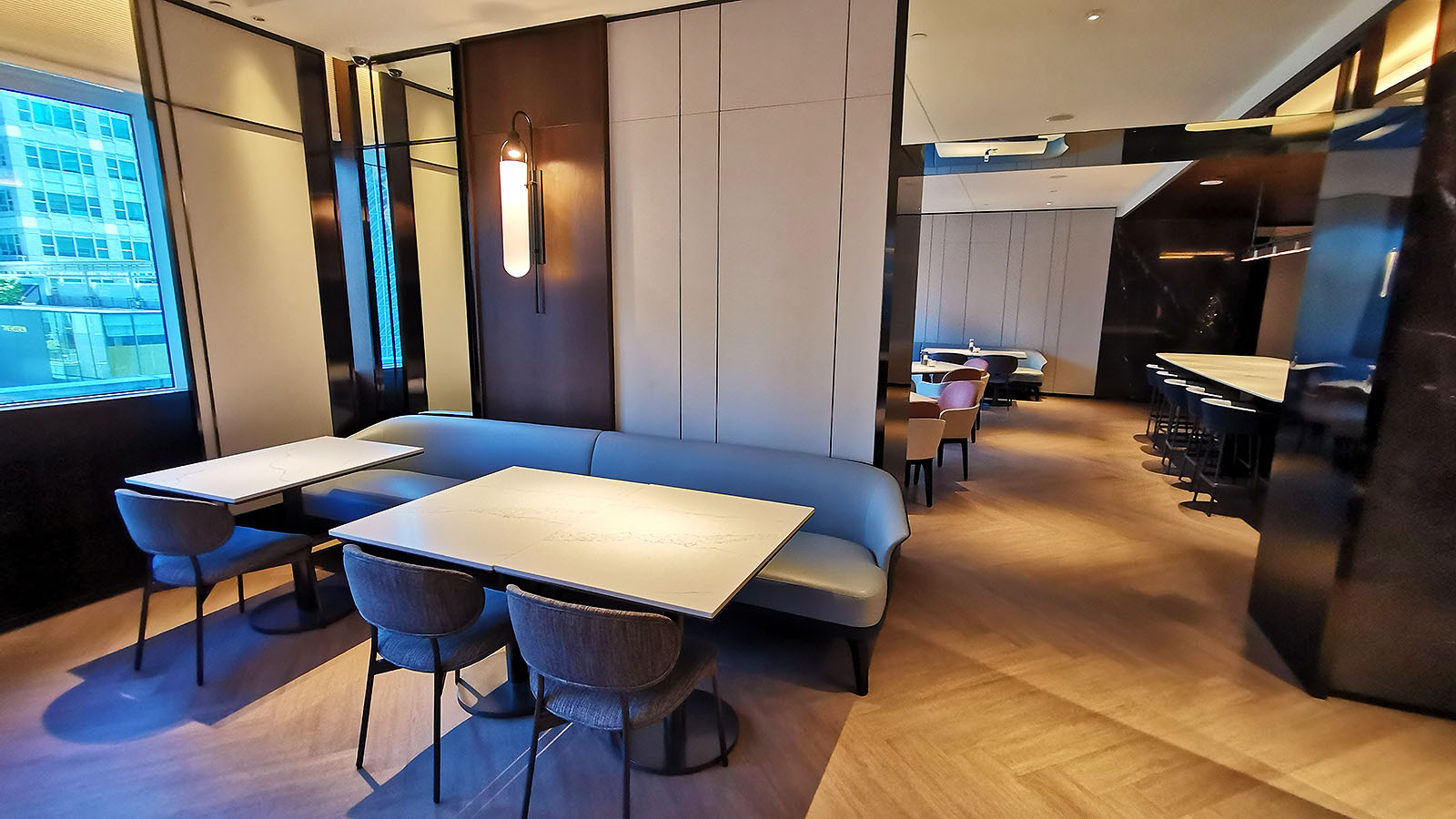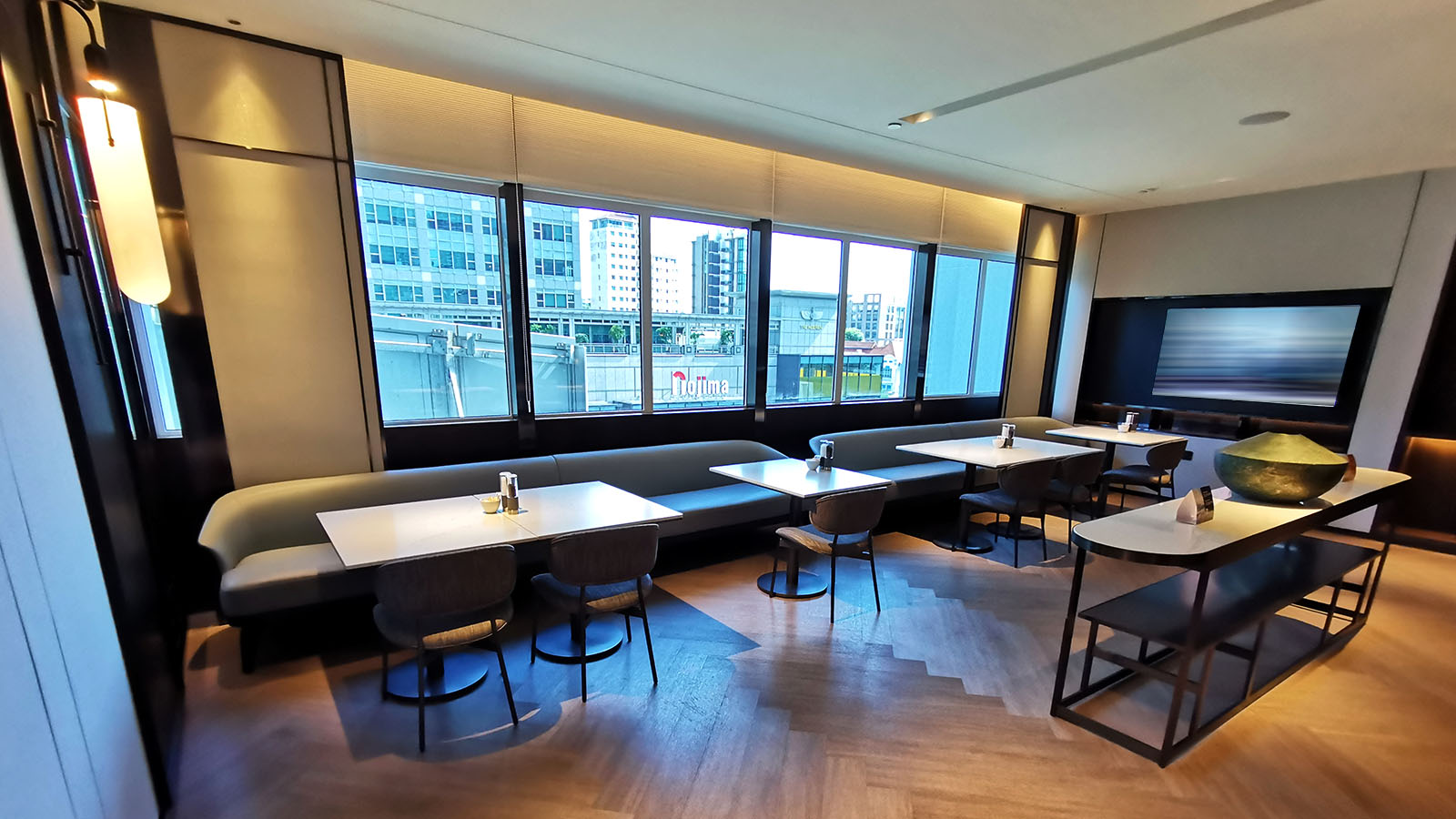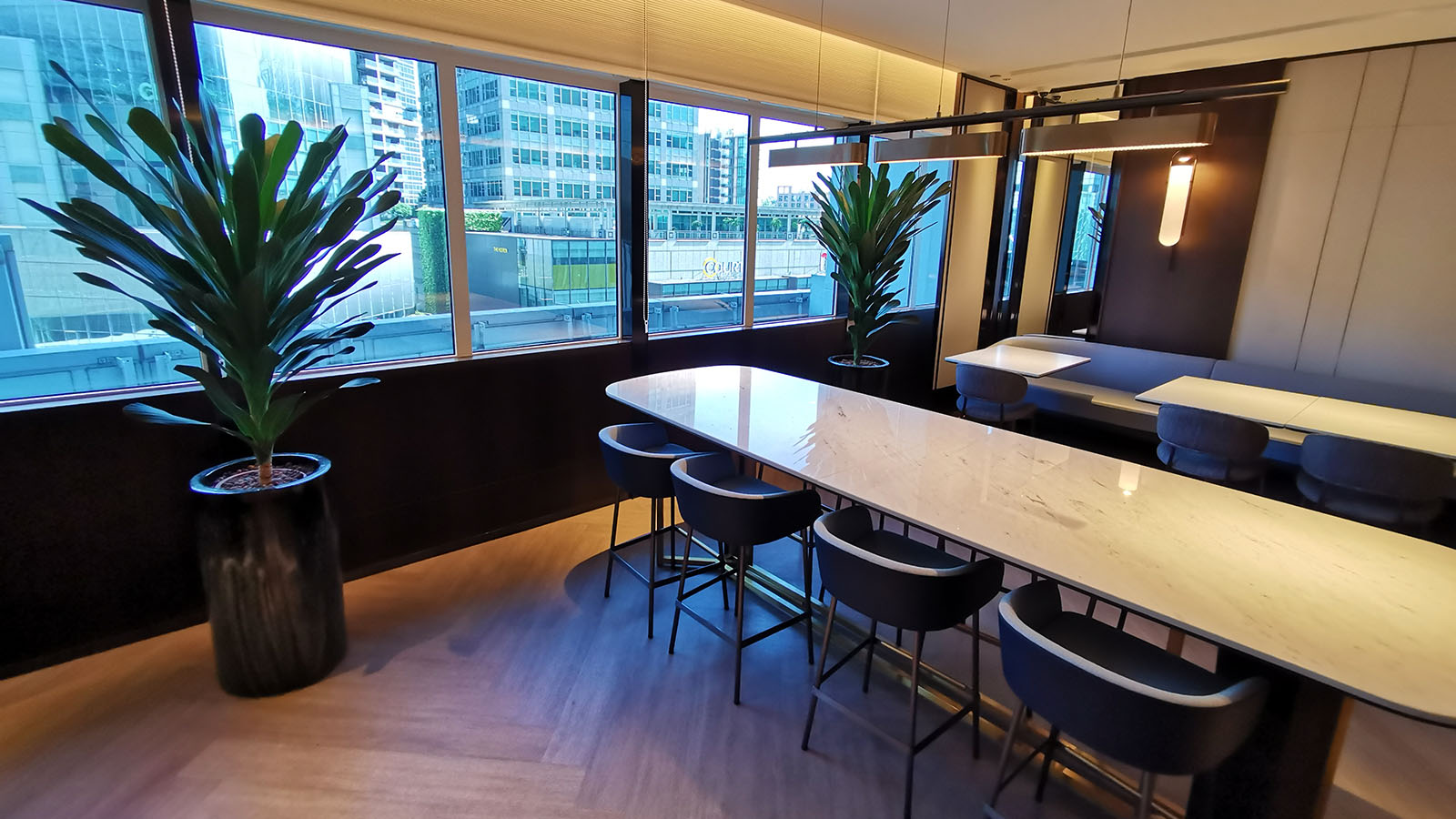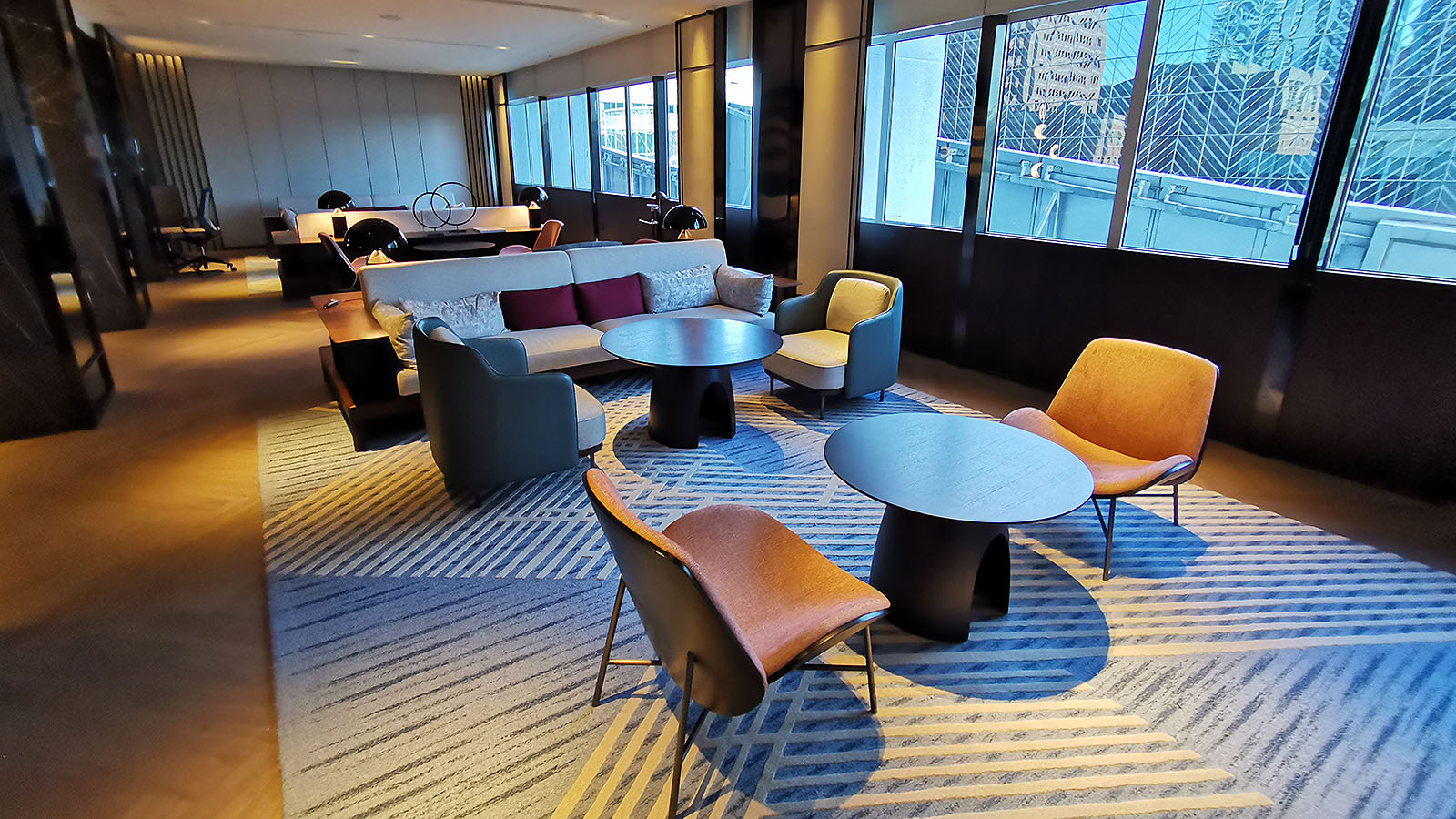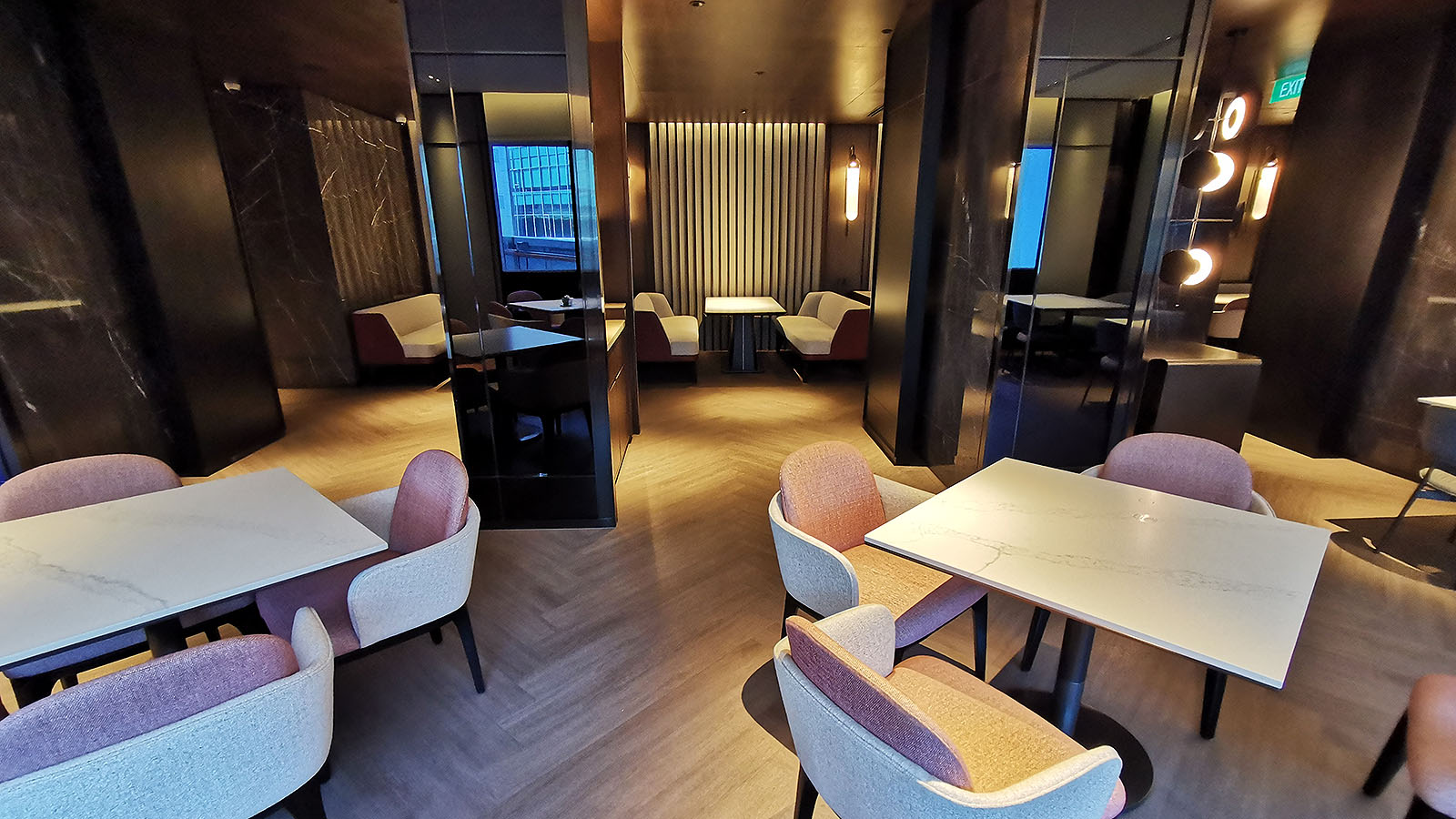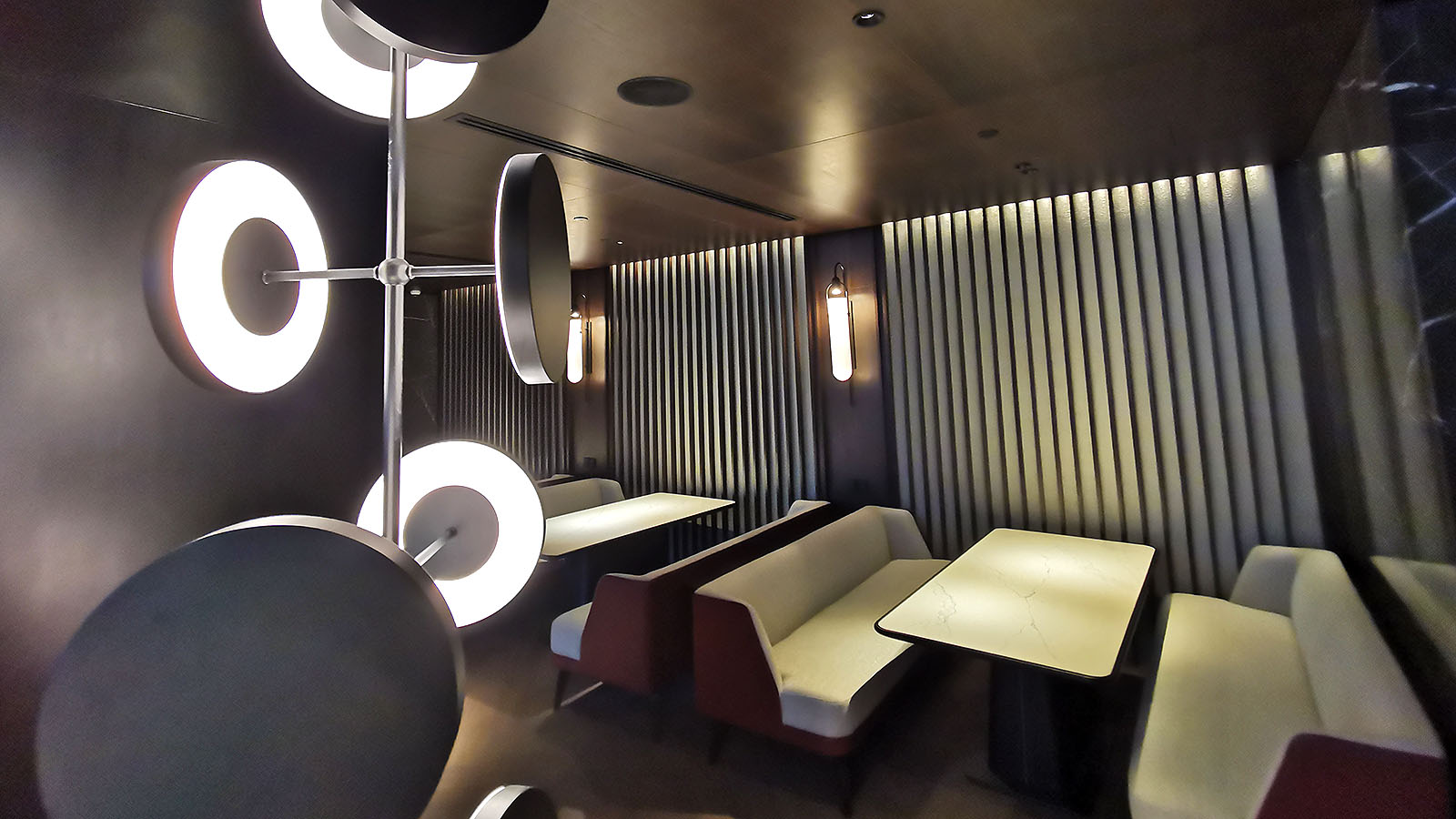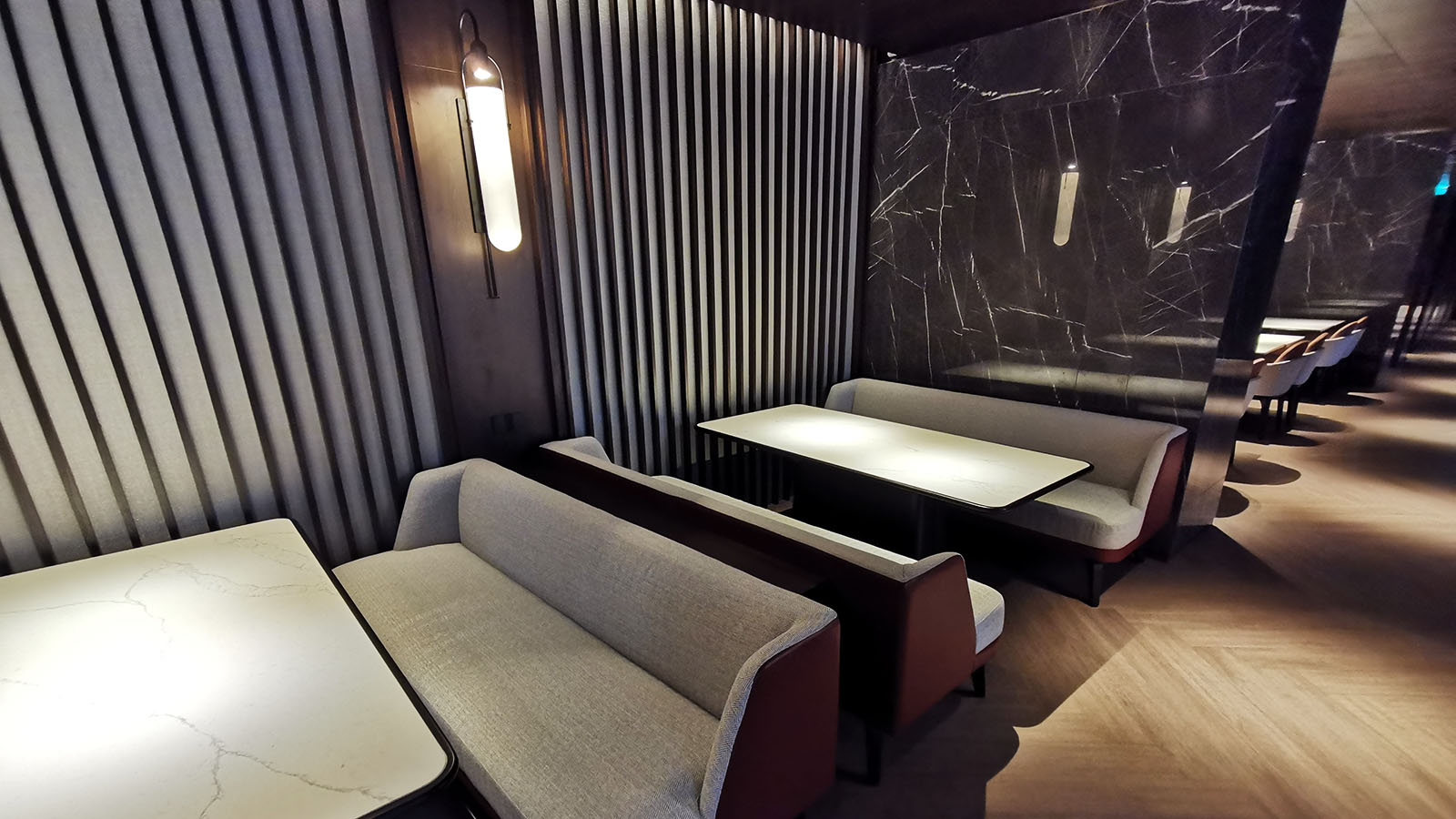 Logically, the lounge's dining tables are close to the buffet and bar. Continue wandering and that transitions into more of a work zone. Longer tables here prove suitable for group chats or for a quick spot of laptop work.
Keep passing through and you'll uncover a line-up of tables better suited for a longer stay. Some are handily near power points for keeping gadgets recharged. There's also a collection of mood-lit booths on the other side. While I prefer natural light for working, this nook became popular with other laptop-toting travellers during my stay. Some also used it as a quiet place to read.
At Hilton Singapore Orchard, the Executive Lounge opens at 6:30 am each day and closes at 10:30 pm. During those hours, it's your home away from home – or your office away from the office. For many, it'll be a little of both.
Hilton Singapore Orchard Executive Lounge amenities
Speaking of being a home away from home, this lounge takes that quite literally. Catch up on the day's news in one of the TV nooks, or settle back on a comfy sofa in what feels like an actual residential lounge room.
Hilton Singapore Orchard's Executive Lounge also features a boardroom for any serious meetings. It's a great place for any phone calls that require extra privacy as well. Contact reception if you need to reserve a time. On this visit though, I found the boardroom readily available whenever I walked by.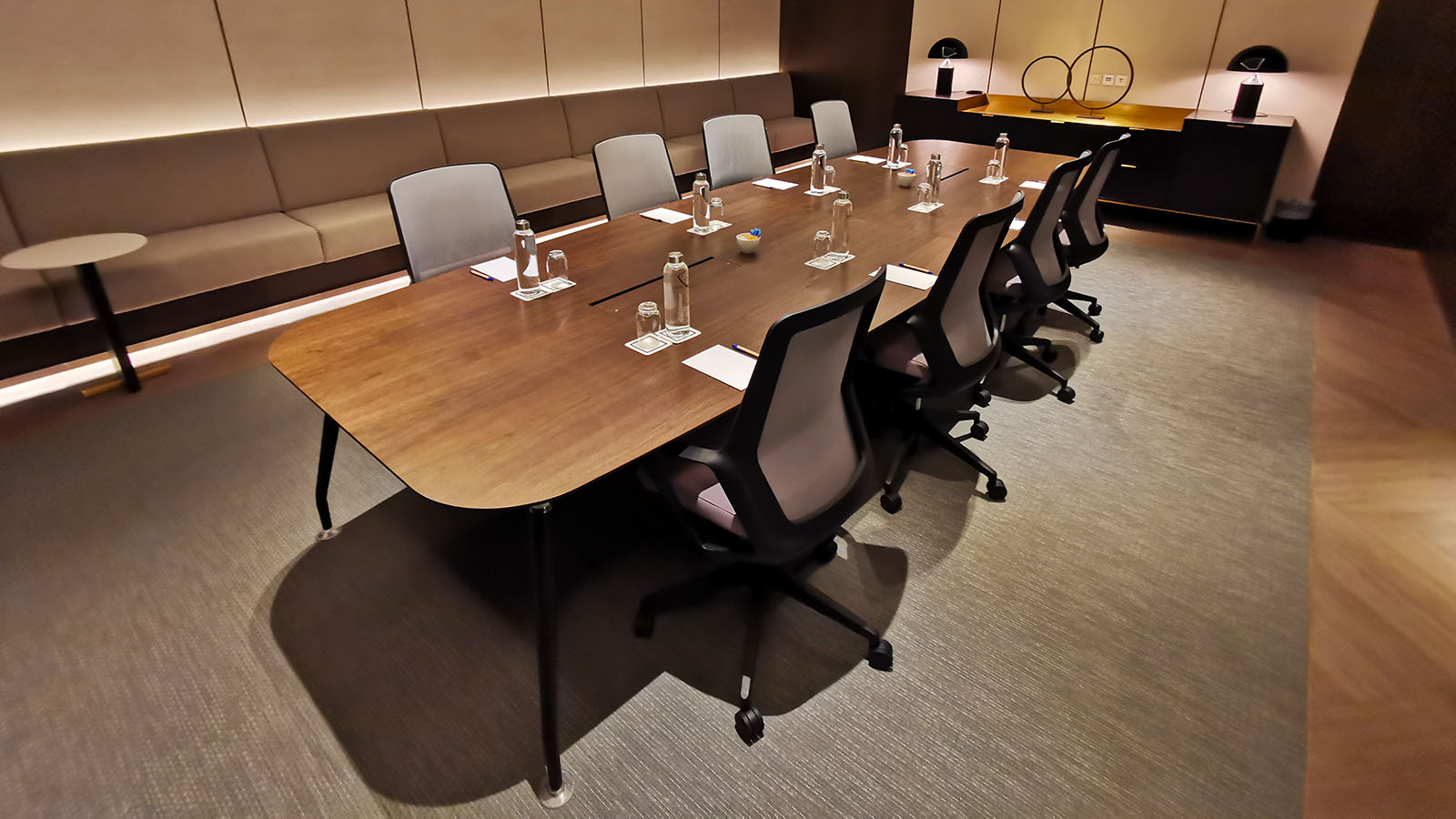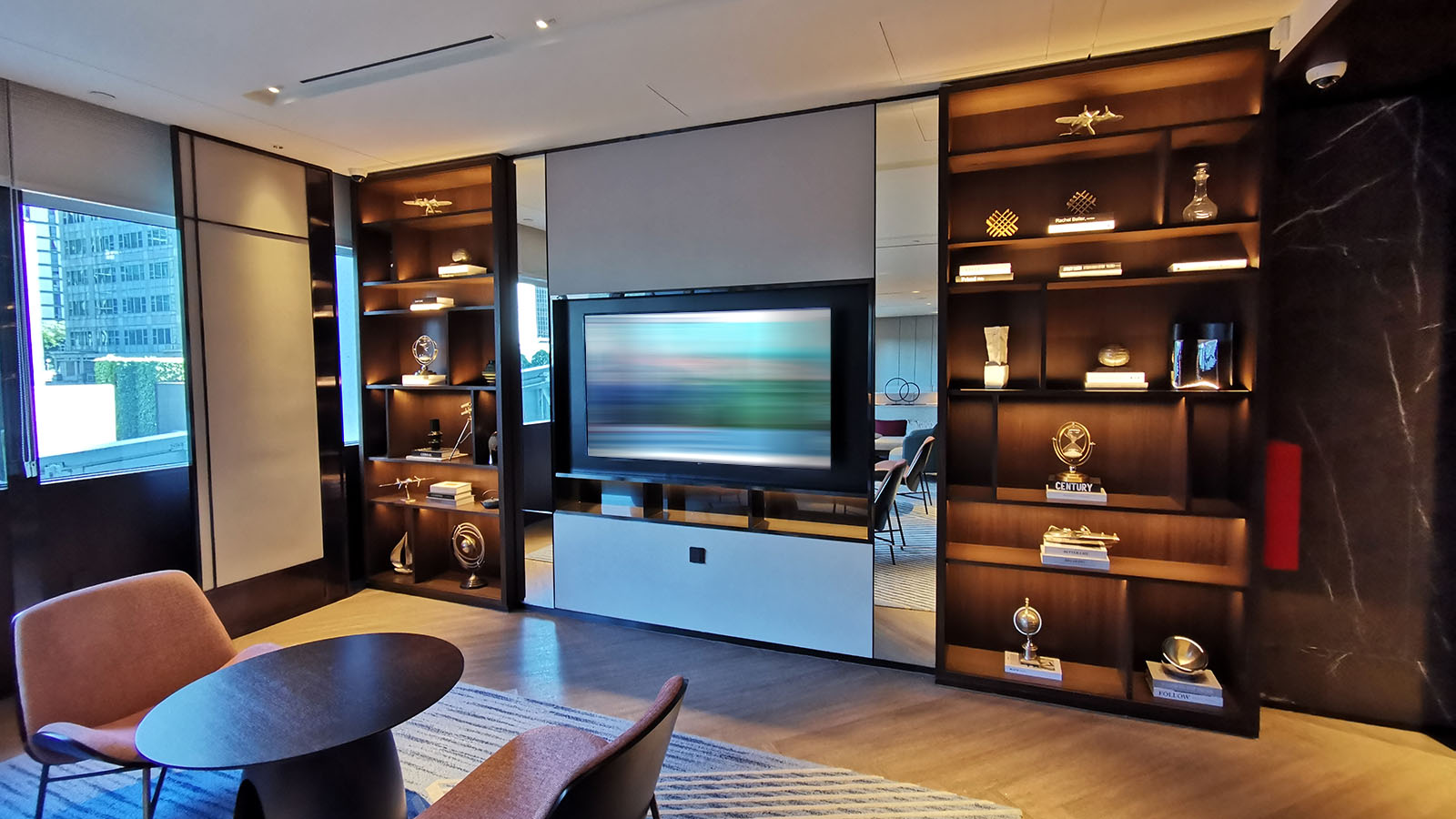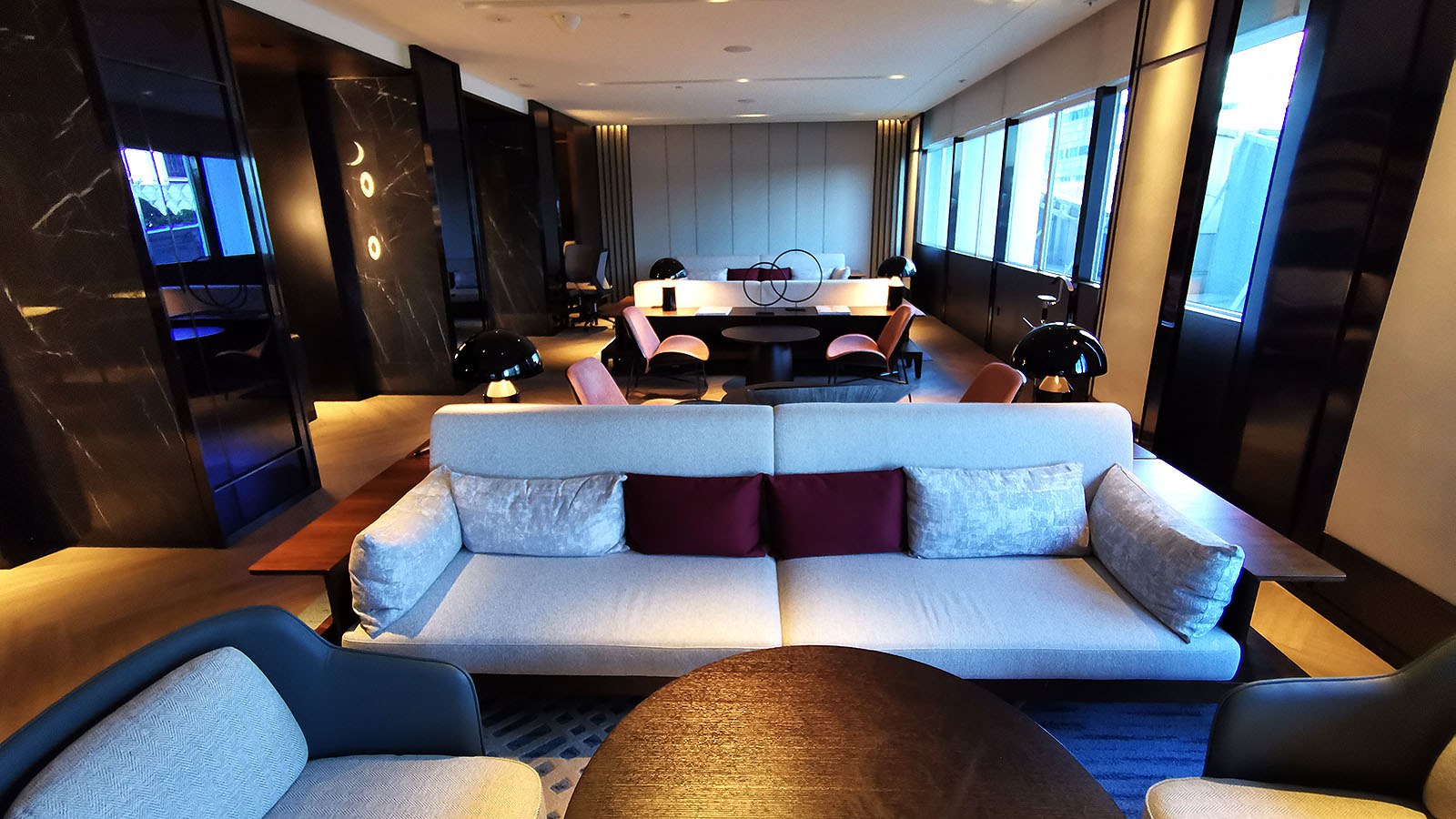 Whether it's a video chat with the office or uploading photos to social media, Wi-Fi coverage blankets the lounge. The standard speed tier, available to all Hilton Honors members, will be sufficient for most uses with speeds averaging just over 20Mbps up and down.
Hilton Honors Diamond members can instead connect to the hotel's faster premium tier at no charge. Tests during my stay revealed download speeds around 70% faster than the standard connection at ~34.5Mbps. Uploads were roughly 20% faster than standard speeds, averaging 24.3Mbps.
In any case, the free speeds more than cover obligatory Zoom calls and HD video streaming. Those higher speeds just get larger data transfers done faster.
A service desk in the lounge also replaces the need to visit reception during the stay. In a 1,000-room hotel, that can be a real time-saver. Case in point: I'd secured a late check-out on departure day, but as I'd discover, my room keys hadn't been programmed with that later time.
Rather than heading all the way down to reception at what was check-in time for many others, I simply stopped past the lounge. With a few clicks of the keyboard, my keys sprung back to life.
Food and beverage in the Hilton Singapore Orchard Executive Lounge
Here's a quick overview of what's on offer each day at Hilton Singapore Orchard's Executive Lounge:
Breakfast, from 6:30 am to 10:30 am.
Afternoon tea, from 3 pm to 4:30 pm.
Evening drinks and canapés, from 5:30 pm to 7:30 pm.
Non-alcoholic drinks and light snacks are available from open to close.
During a mid-week stay, I had the opportunity to visit at various times to experience all of the above.
Breakfast
Breakfast at Hilton Singapore Orchard's Executive Lounge gets the day started with a range of breads, cereals, pastries and spreads. Nearby, help yourself to a collection of fruits, salad items, yoghurts and muesli. I quite enjoyed the raspberry yoghurt pot – and judging by how few were left, it was a favourite of many other guests as well.
Choices continue with chilled meats, salmon, cheeses and a good range of hot options, spanning local favourites and Western staples.
An egg chef is also at your beck and call. I order an omelette with the lot, and it's scrumptious. It's also a good size: not excessively big as many hotel omelettes can be. That saves room to try a few buffet bites as well.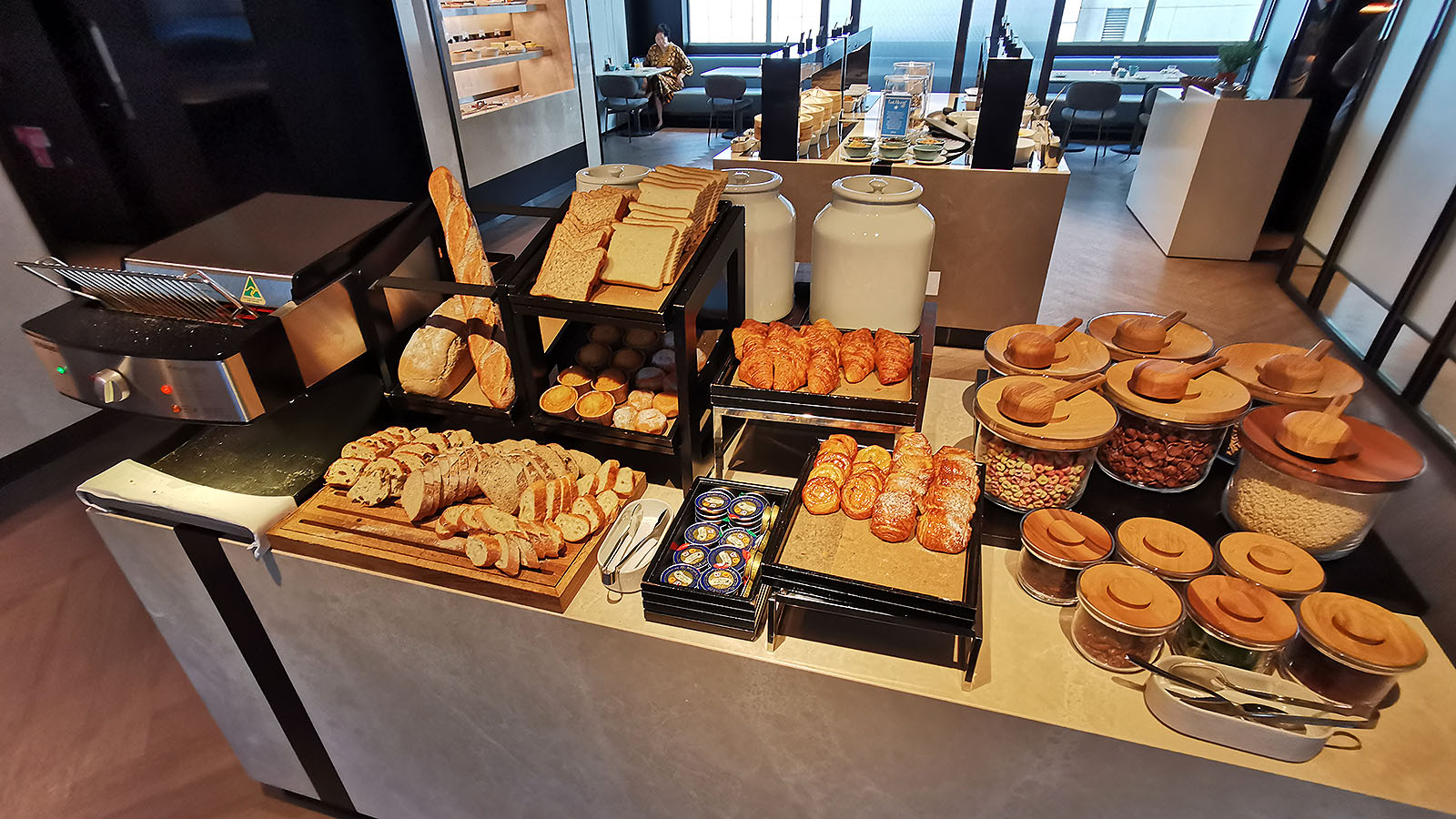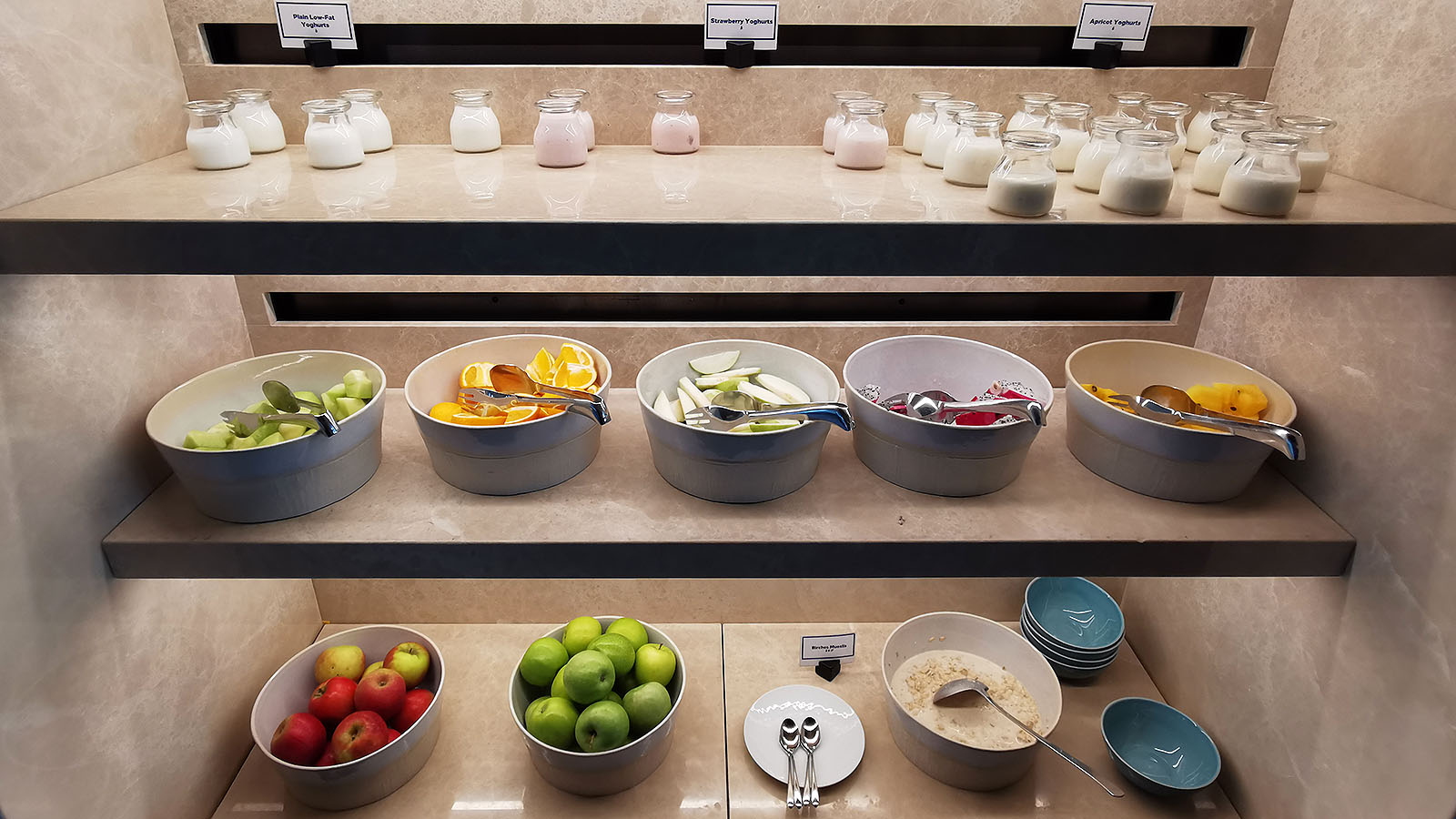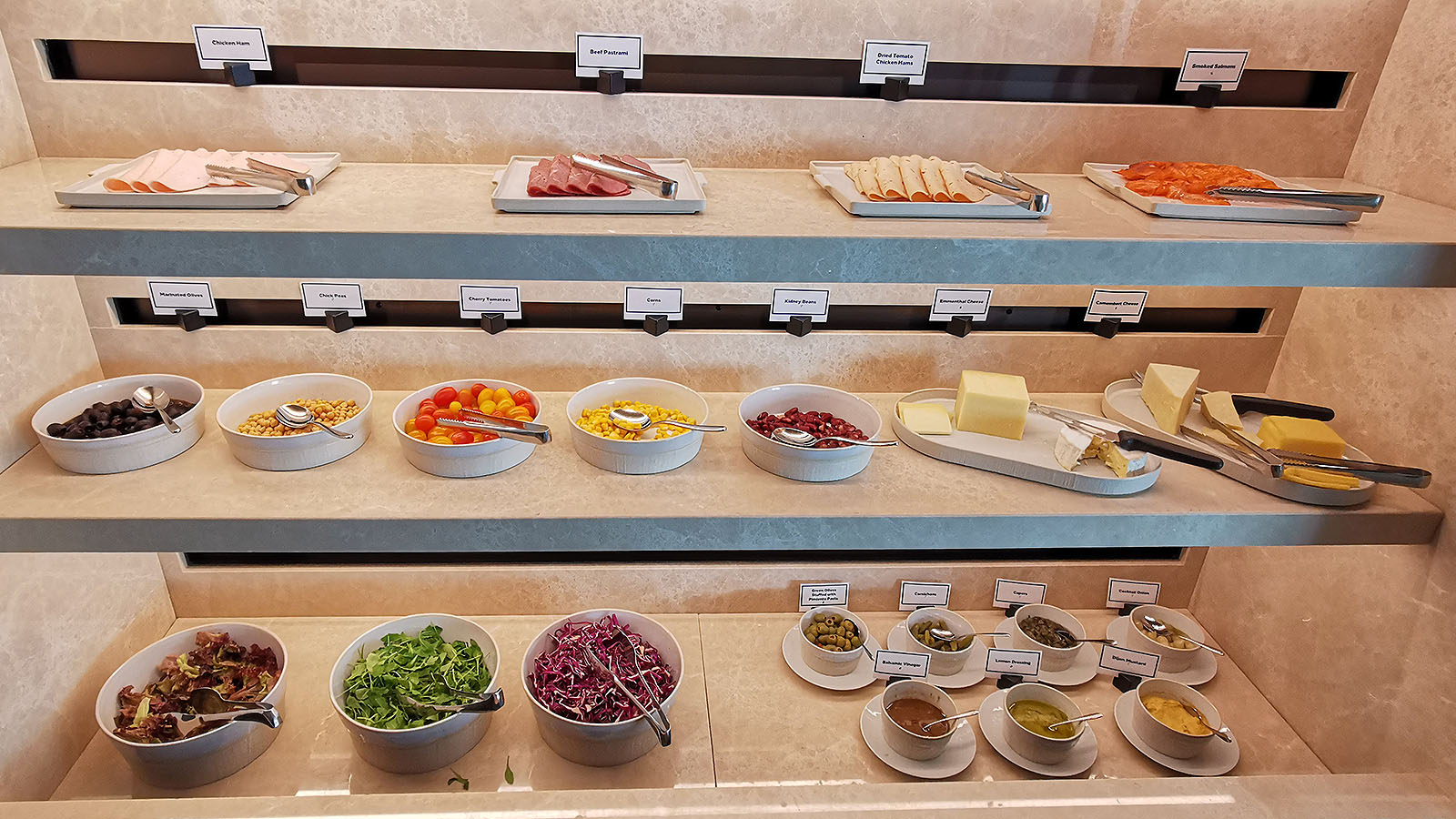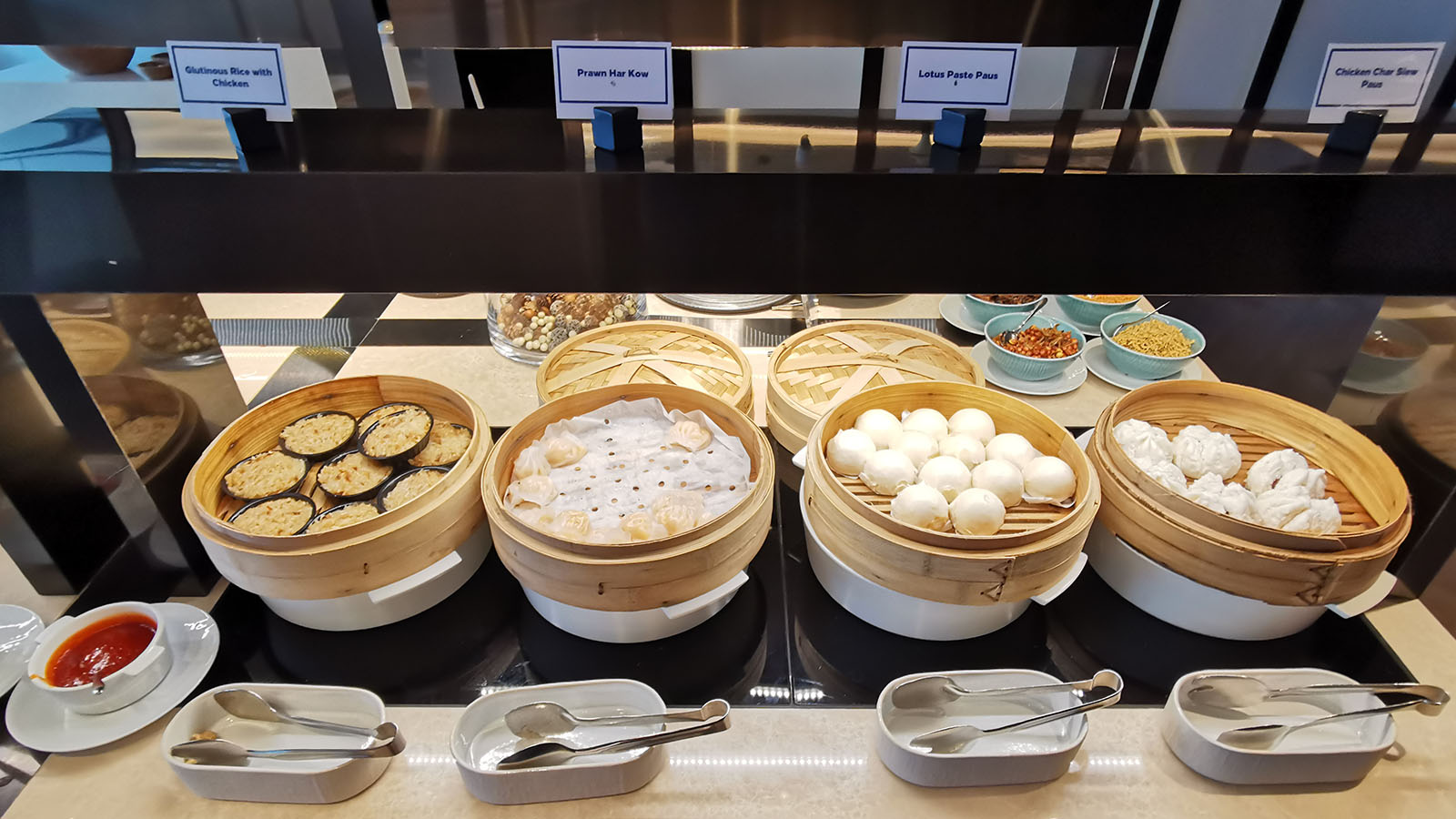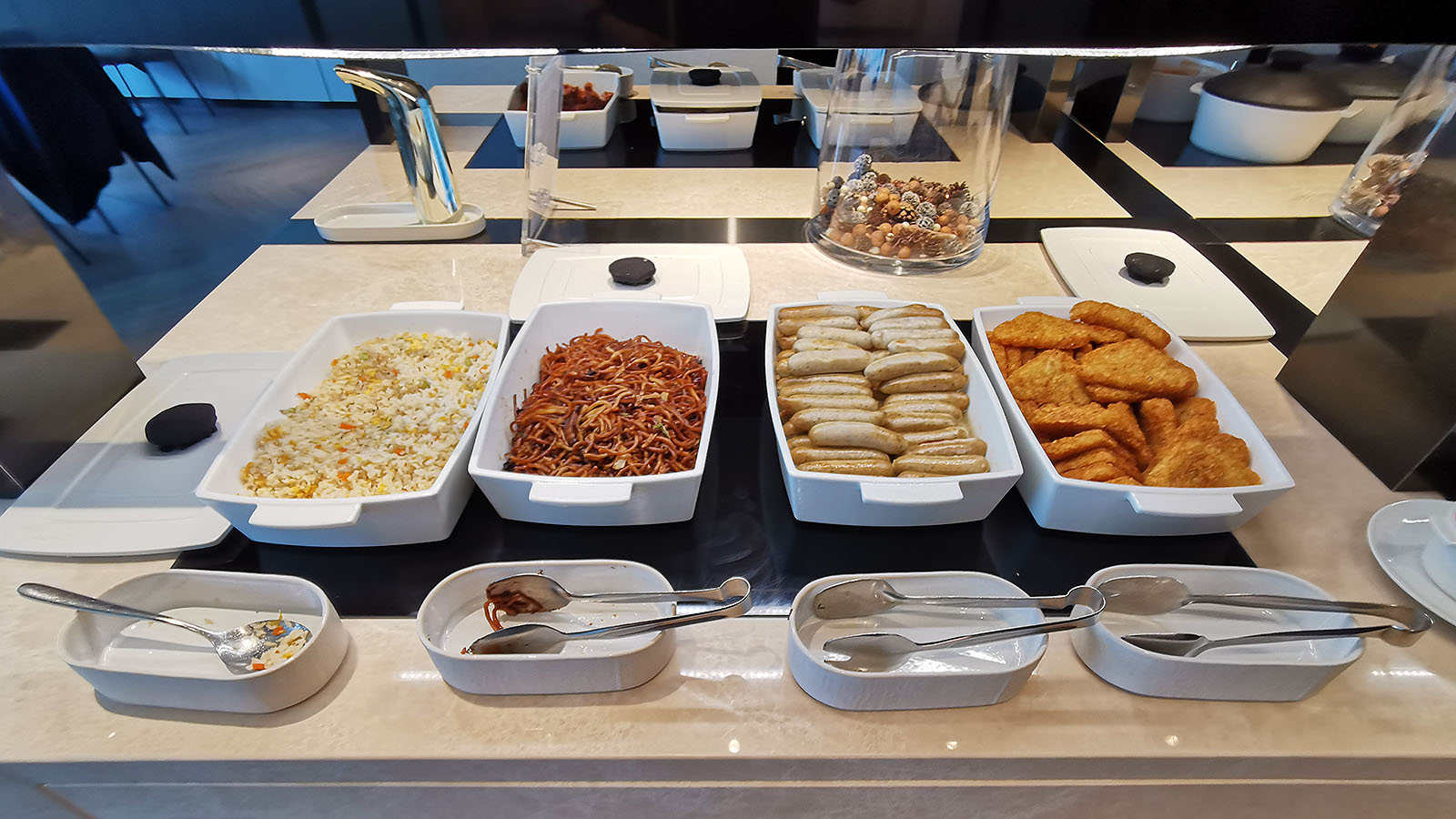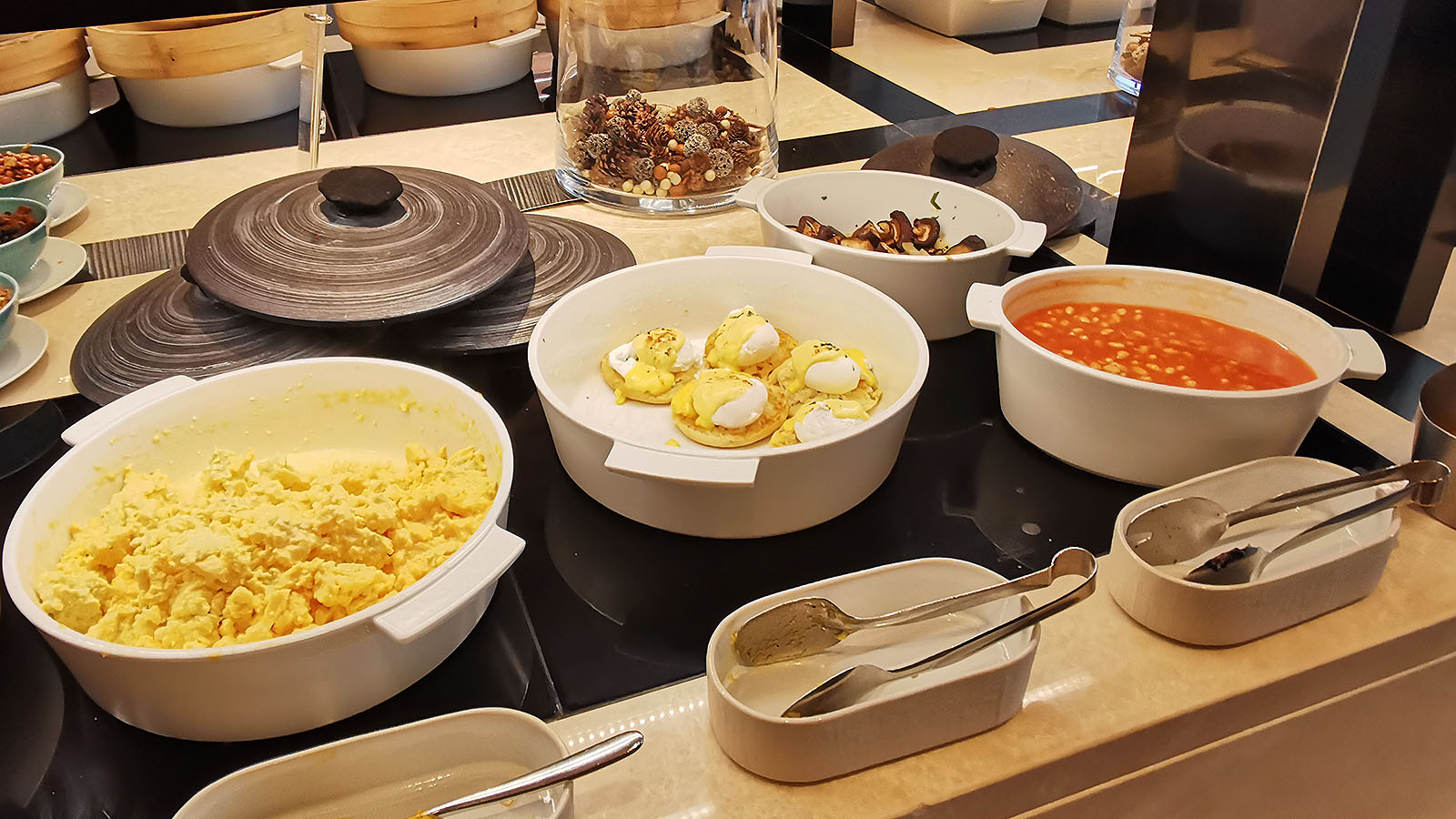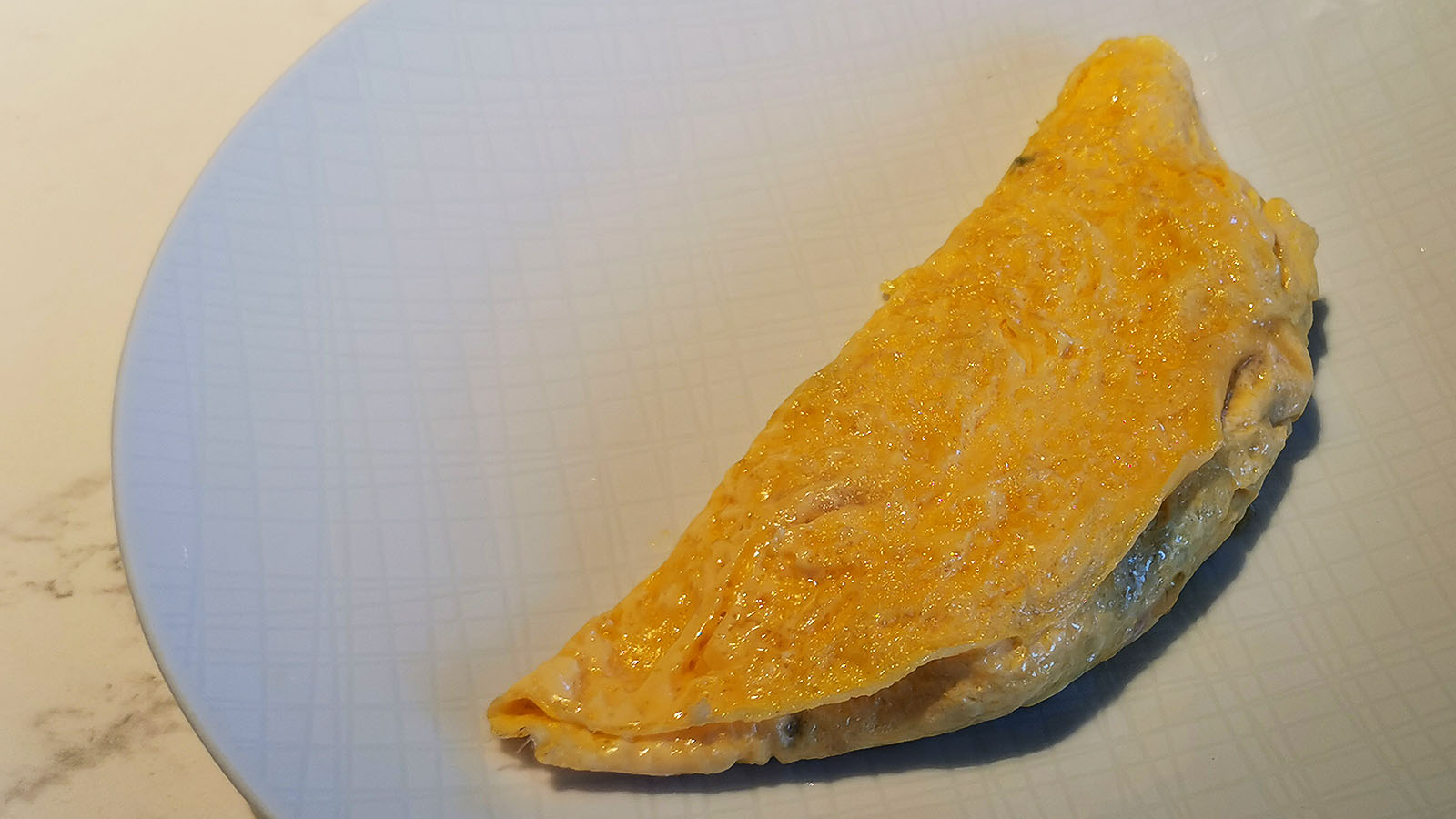 All-day nibbles and afternoon tea
After breakfast wraps up, I return with my laptop to get some work done in Hilton Singapore Orchard's Executive Lounge. Jimmy, one of the lounge attendants, promptly comes by to offer Nespresso coffee and water, which I gratefully accept. With a busy day ahead of me, it's great to get down to business straight away, rather than fumbling with an unfamiliar coffee machine when there's a deadline approaching.
After I'd settled in and enjoyed the caffeine hit, Jimmy also returns with an arrangement of snacks to tide me over until a late lunch meeting. It's a nice (and tasty) surprise.
Fast-forward to later in the day and afternoon tea appears. There's a collection of scones with jam and cream at the ready, along with sandwiches, fruit salad and sweet bites. It's a nice spread, and would look right at home on a tiered high tea stand – but the regular plates will have to do.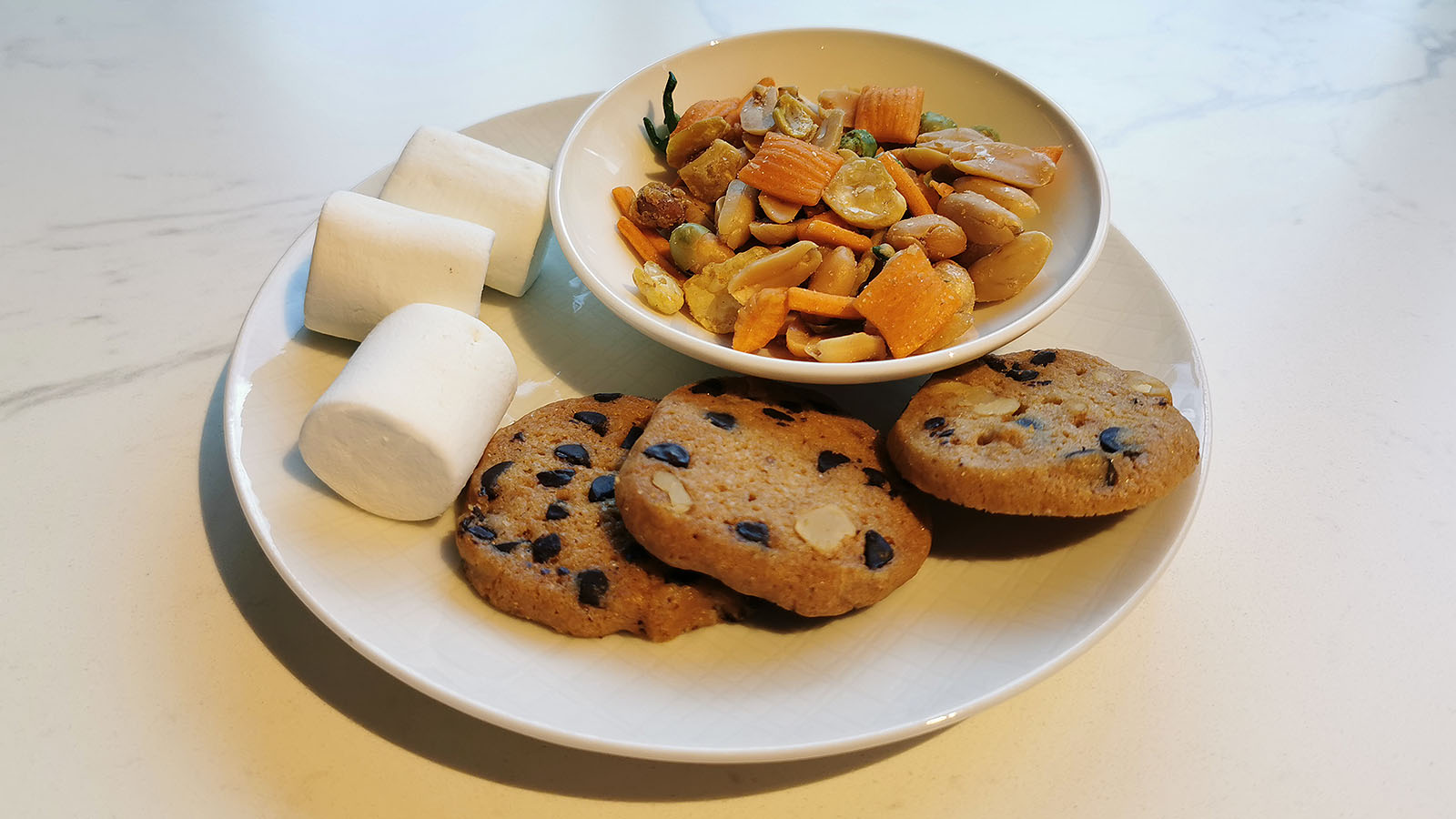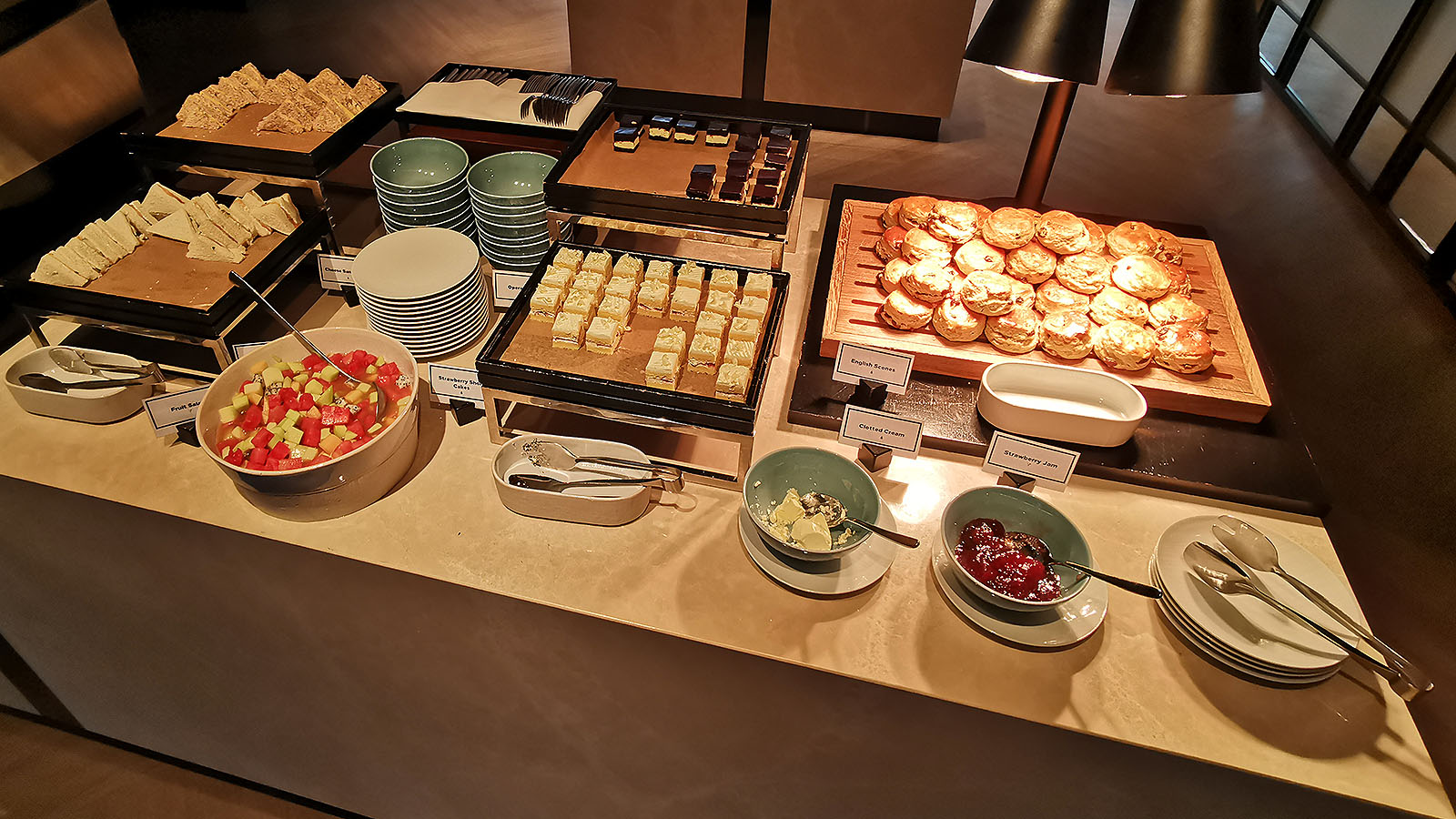 Evening drinks and canapés
Here's what most travellers look forward to in a hotel lounge: the evening service.
On the food front, selections span what you might expect of typical restaurant appetisers and side dishes, without extending to more substantial options resembling a main course. That's to be expected of a canapé service, of course.
As at breakfast, chilled options span meats, salads and cheeses. There's also a line-up of cakes – and yes, they did change between afternoon and evening.
Hot nibbles include the popular spring rolls and samosa triangles, continuing through to various buns and dumplings. I felt it was only fitting to try one of everything. Naturally, with a glass of Prosecco – the very drinkable Botter DOC Spumante Extra Dry.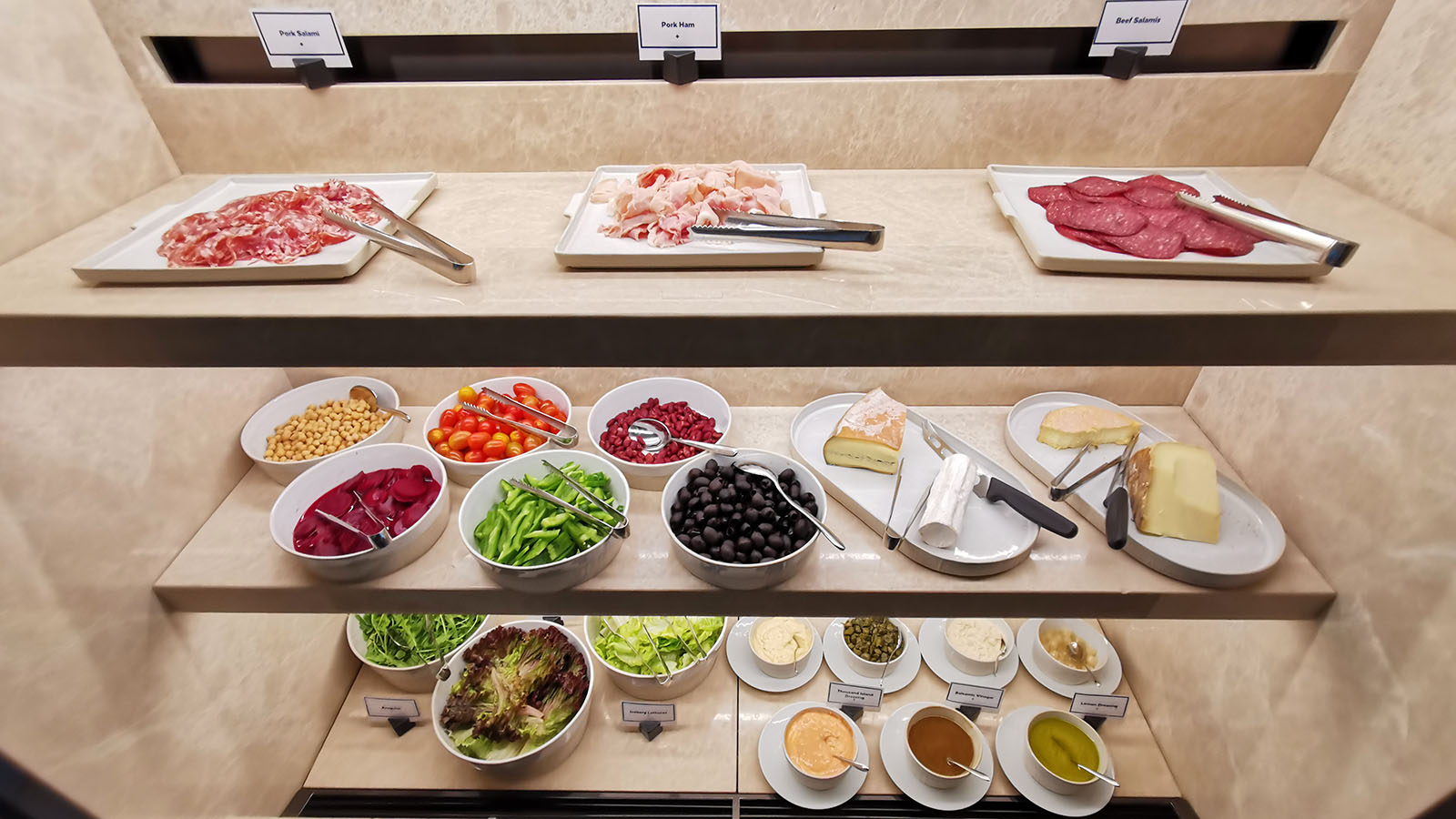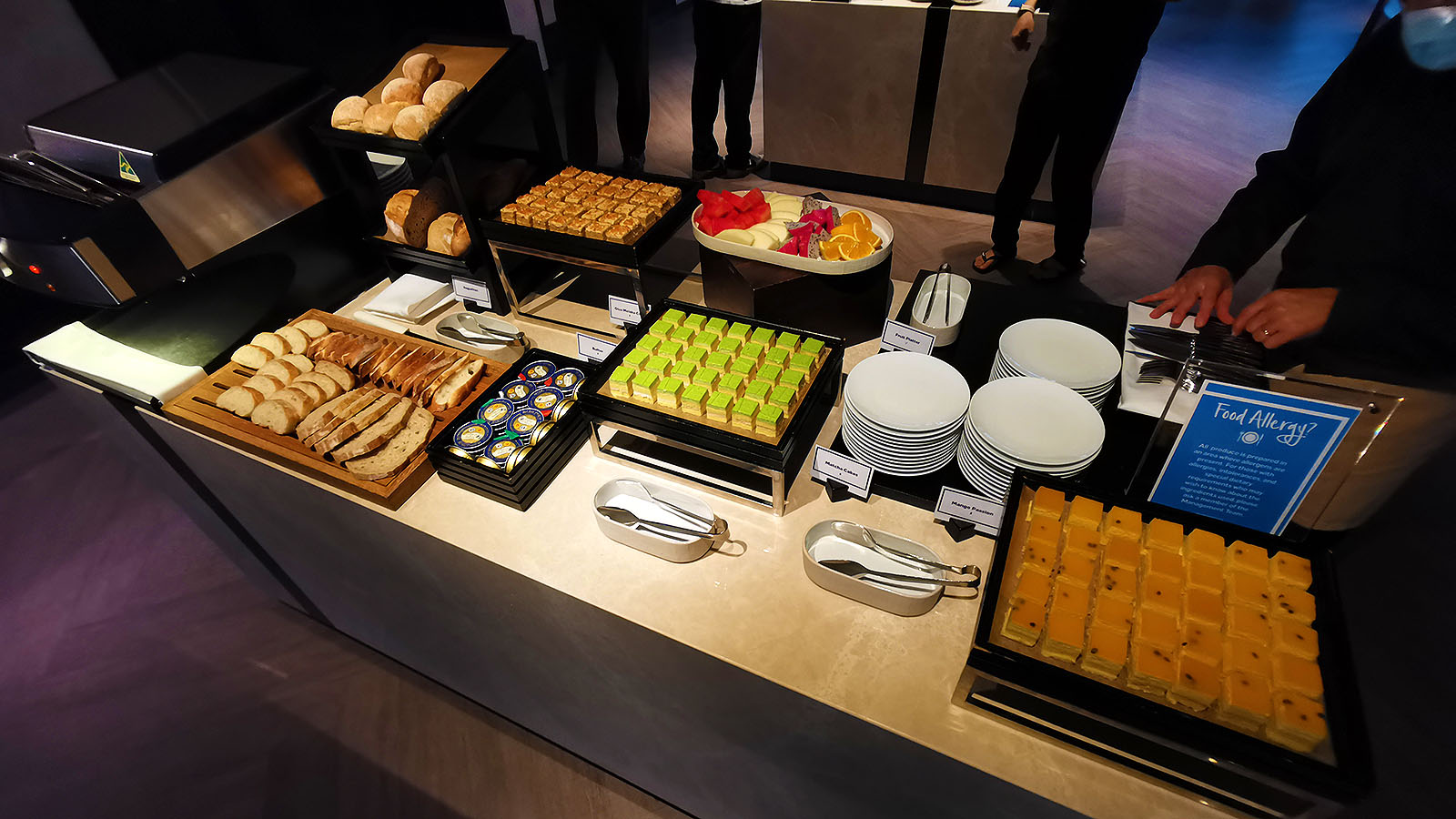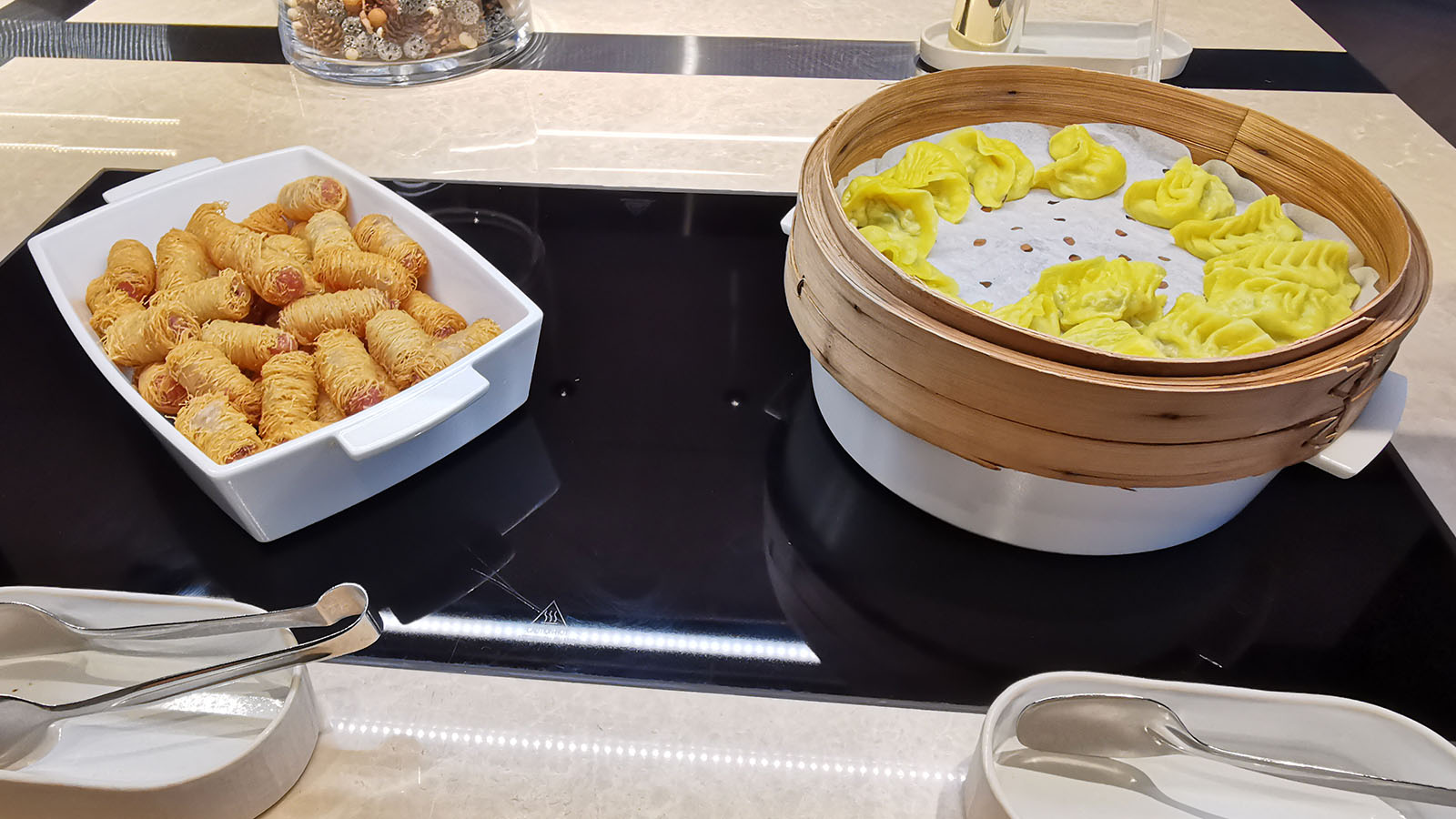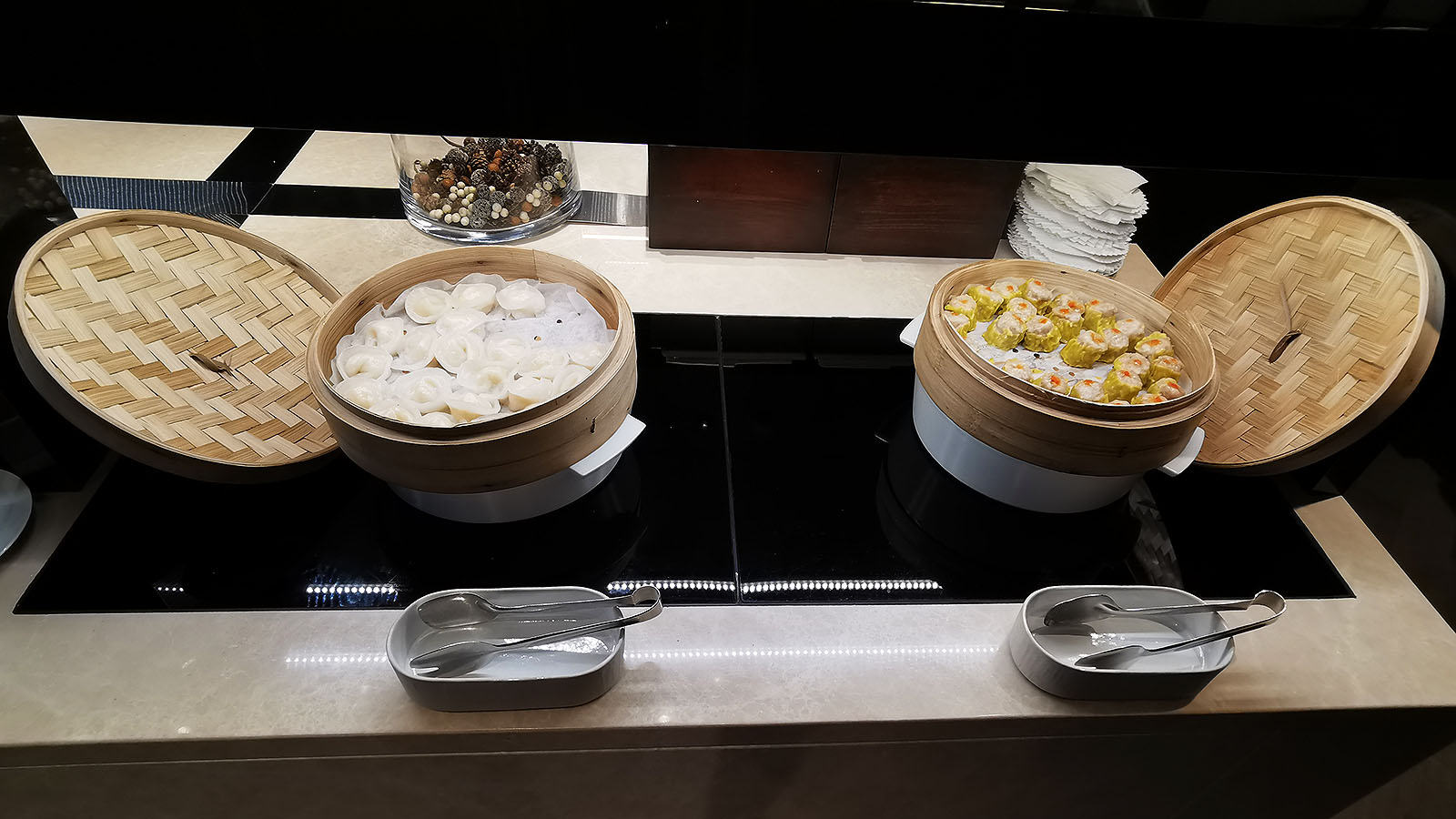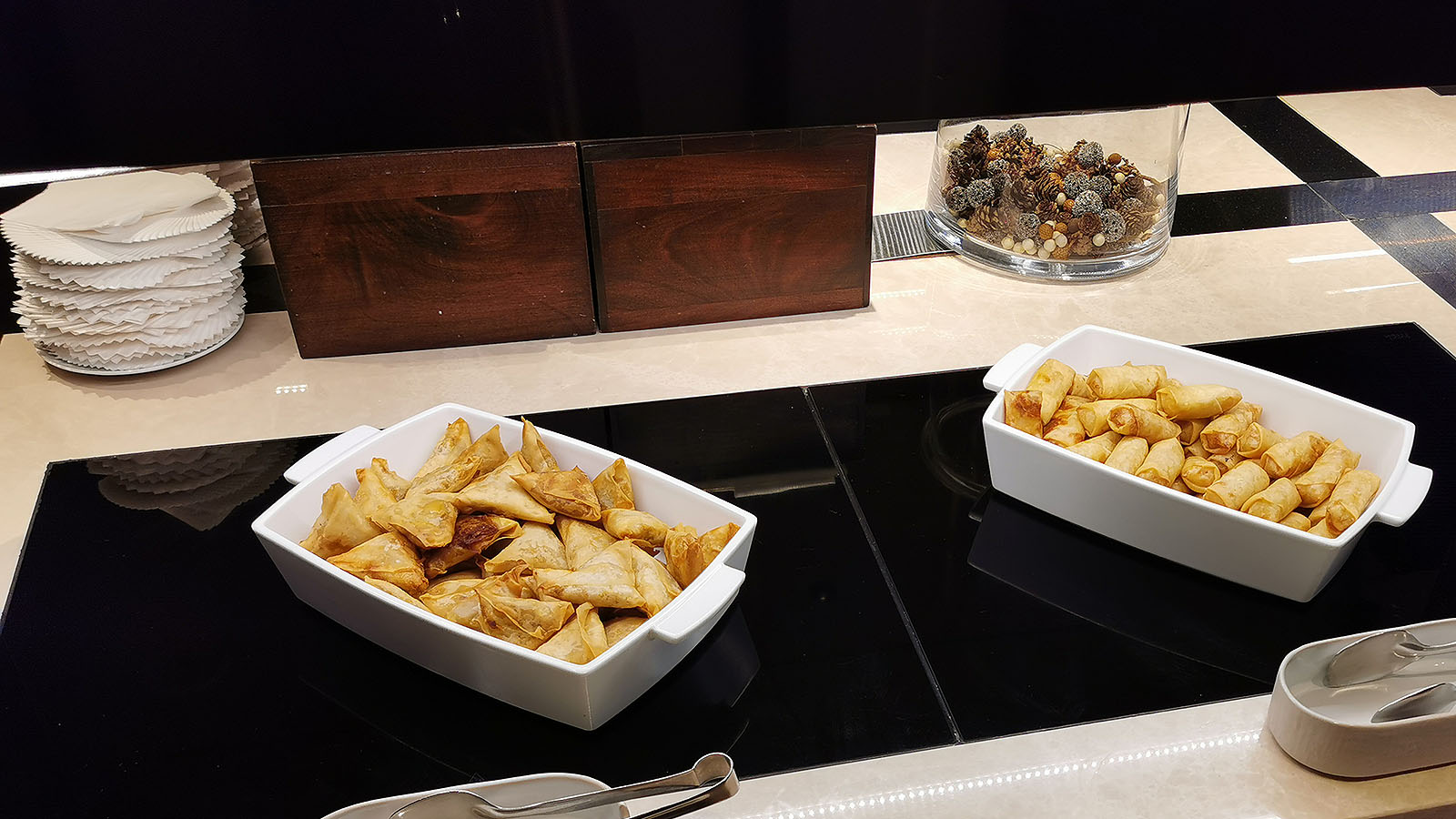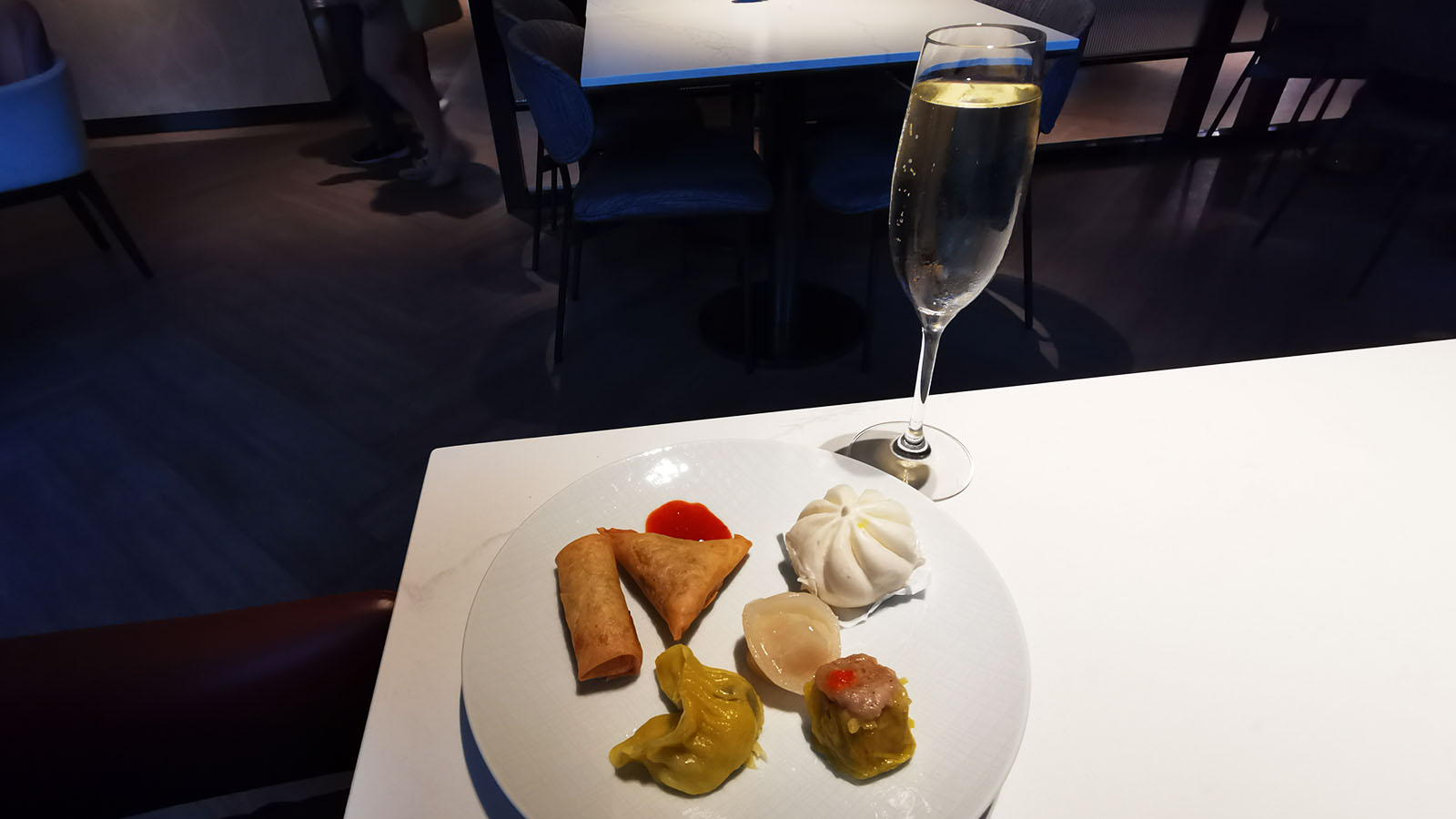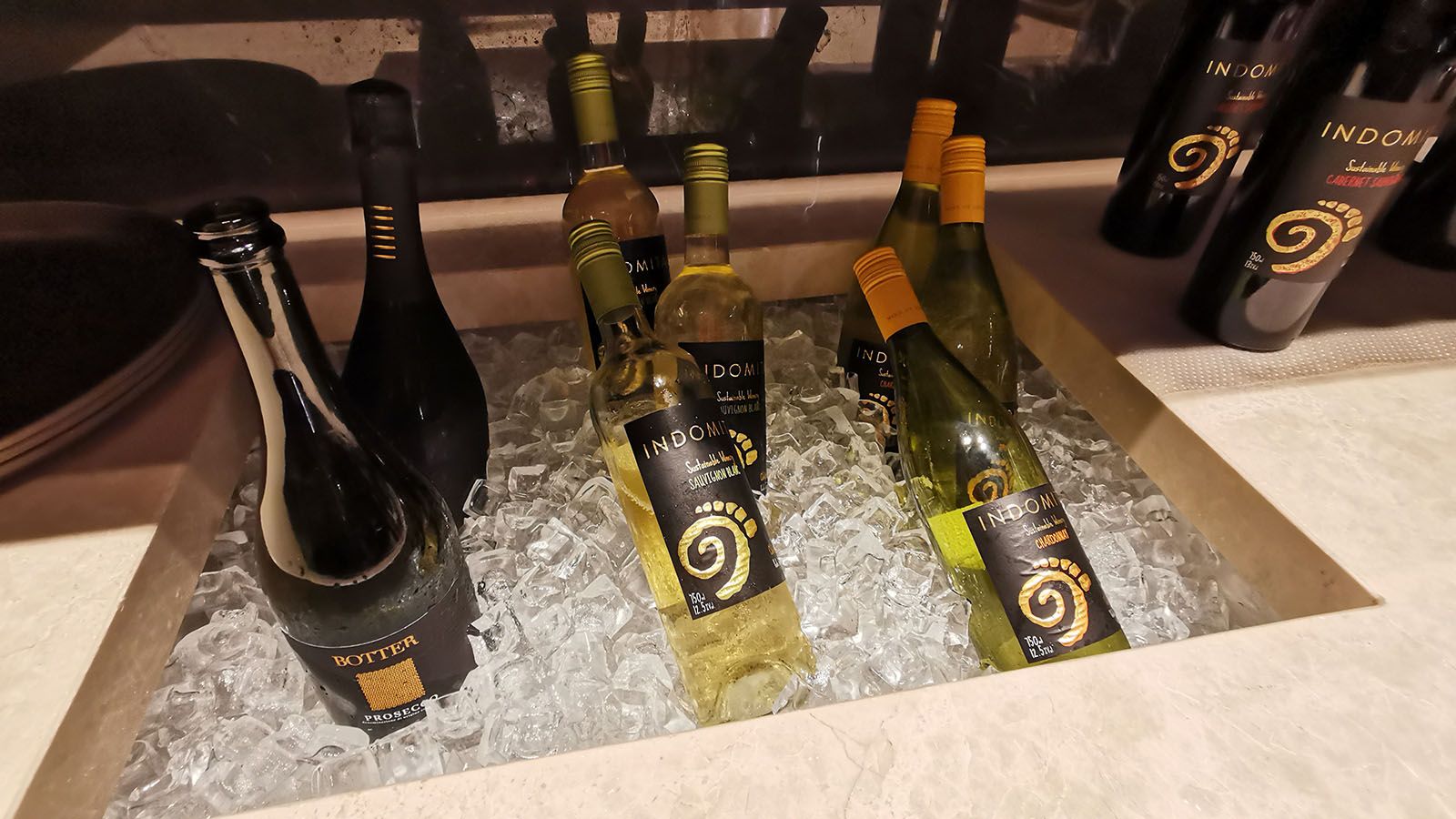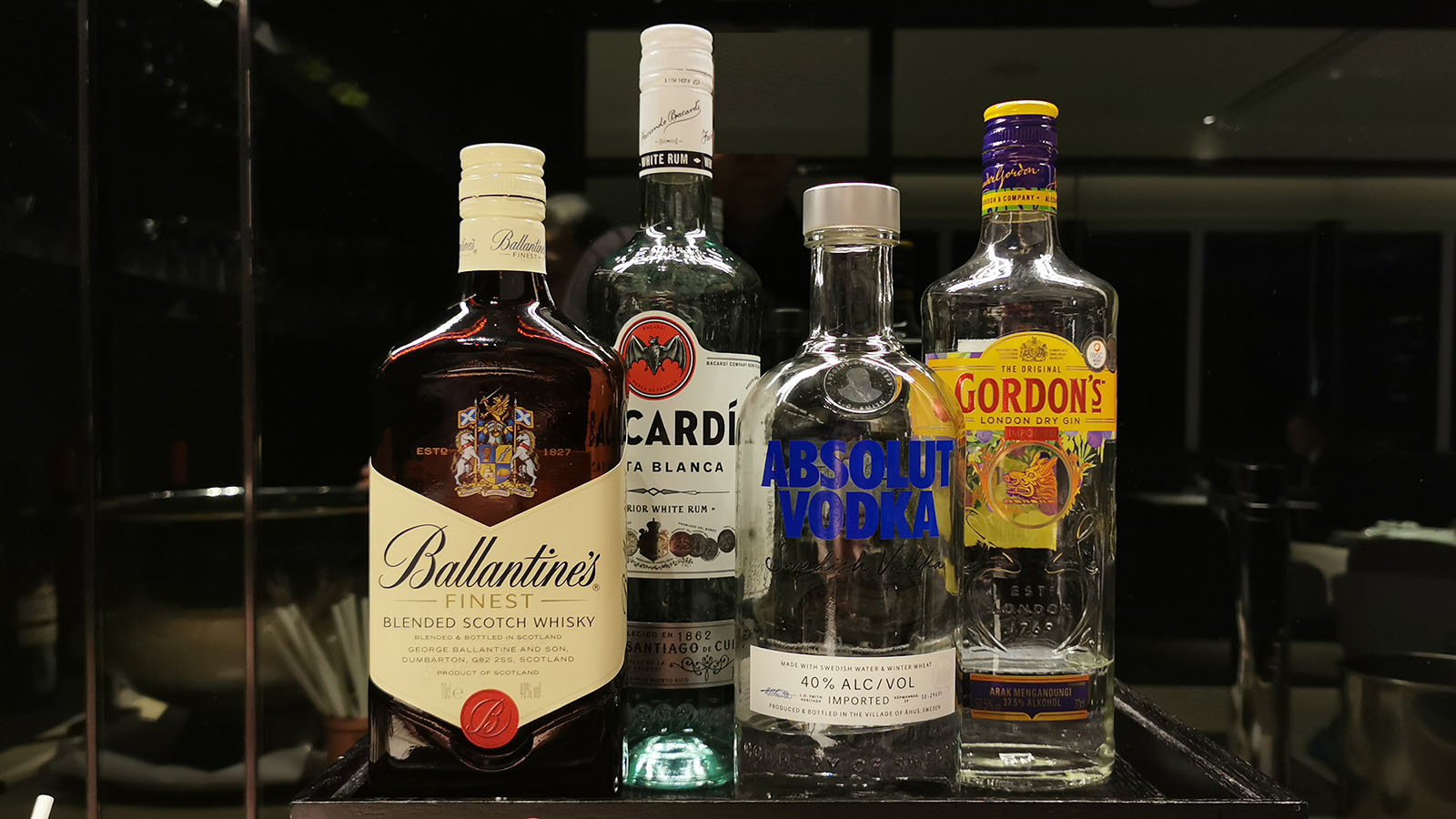 That's where Hilton Singapore Orchard's Executive Lounge differs from some of Singapore's other high-end hotels, though. At Pan Pacific Singapore, where Pacific Club rooms are often comparably priced with Hilton's, the evening fizz was Taittinger Champagne (NV) on my most recent visit.
Of course, Hilton's offering reflects that eligible elite Hilton Honors members can visit the lounge even when staying in the property's lowest-priced rooms. Pan Pacific, on the other hand, only grants lounge access (and by extension, the Taittinger) to travellers paying cold hard cash to book a room category with lounge access included.
Back on the Hilton side, beers, wines and basic spirits are available too.
Accessing the Hilton Singapore Orchard Executive Lounge
Want to experience Hilton Singapore Orchard's Executive Lounge for yourself? Here's who makes the cut when staying in-house:
Guaranteed by status: Diamond members of Hilton Honors and their registered room companion(s), regardless of the room category booked or received. Don't forget, if you're a Velocity Platinum frequent flyer, you can easily opt-in for a year of free Hilton Honors Diamond status.
Guaranteed by room type: All guests who book or purchase an upgrade to a King or Twin Executive Room, King Executive Suite, King Corner Suite, King One Bedroom Suite, King Premium Suite or King Presidential Suite. This benefit applies regardless of Hilton Honors membership.
Possible by status: Hilton Honors Gold members, but only if upgraded to an eligible Executive level room type as above. This applies to complimentary upgrades granted as a Hilton Honors status benefit, as well as paid upgrades.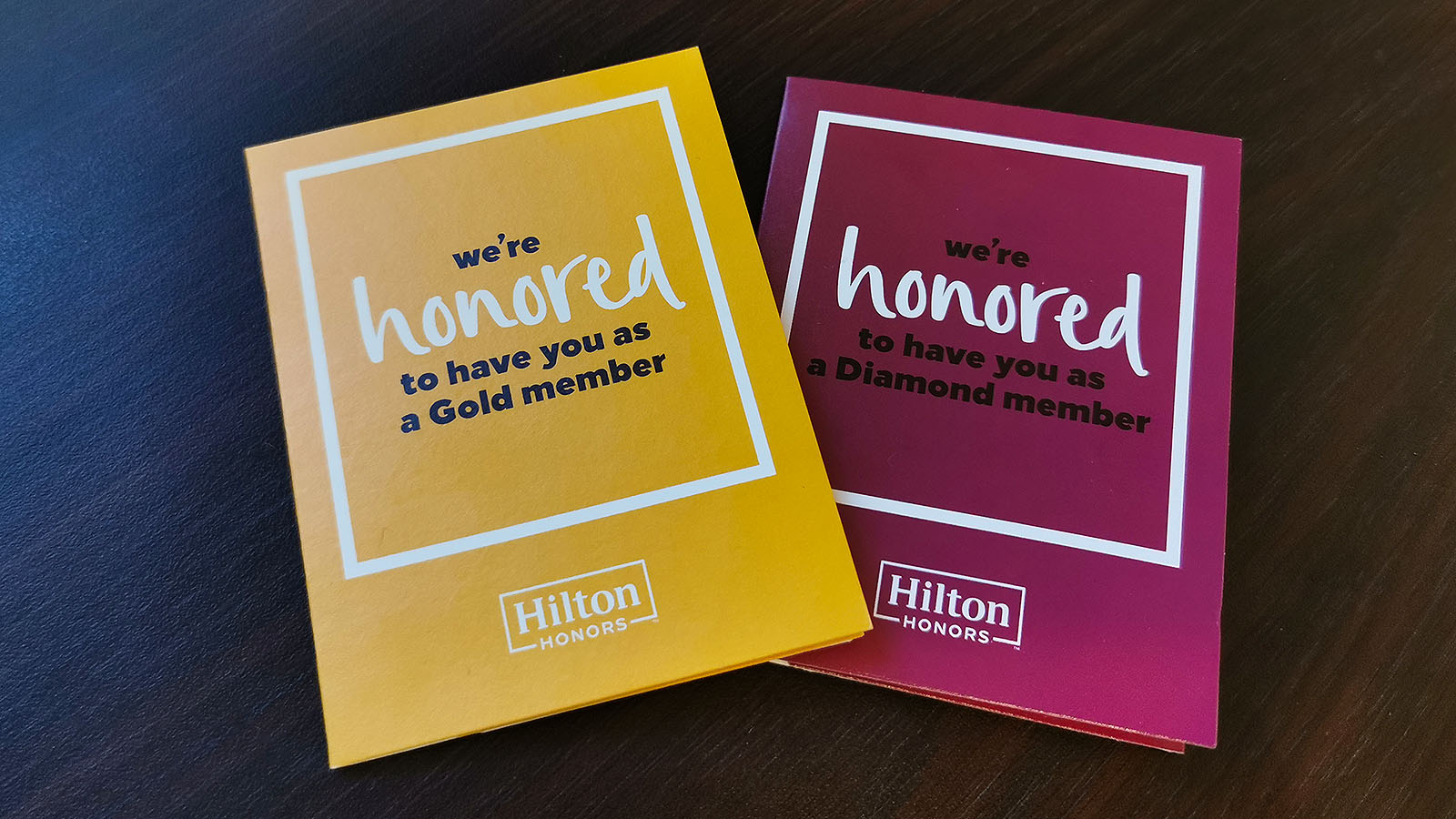 If you're not covered by the list above, it never hurts to ask what's possible at reception. Paid upgrades to Executive-level rooms may be available at check-in or during the stay, subject to availability.
Summing up
Hilton is a brand known for its Executive Lounge offering, and for welcoming top-tiered travellers into those lounges. With that in mind, it's great to see that at Hilton Singapore Orchard, the Executive Lounge doesn't disappoint.
As a long-time Hilton Honors Gold member, I've visited many Hilton lounges over the years. Sometimes, when luckily securing an upgrade to the Executive floor, and other times, by booking a room that guarantees access. Here, I'd be happy with the offering in either circumstance.
While hotel lounges are busiest when the food and drinks are out, I quite enjoy visiting during the quieter times. Sometimes, as a place to work – and other times, as a place to relax. Hilton Singapore Orchard's Executive Lounge has both of those bases covered. And the drinkable Prosecco? I may have ordered a second glass.
Also read: Hilton Singapore Orchard hotel review
Photography by Chris Chamberlin, who travelled and stayed as a guest of Hilton Singapore Orchard. Featured image courtesy of Hilton Singapore Orchard.
---
Stay up to date with the latest news, reviews and guides by subscribing to Point Hacks' email newsletter.
Hilton Singapore Orchard Executive Lounge
was last modified:
January 23rd, 2023
by