Update: due to reduced travel demand, this lounge will be closed from 17 February 2020 until further notice.
In January 2019, I had the pleasure of visiting three of the four Cathay Pacific Business Class lounges in Hong Kong's airport.
This lounge is accessible by Business Class passengers on Cathay Pacific, Cathay Dragon and oneworld airlines, as well as Qantas Gold (oneworld Sapphire) and above status holders travelling in Economy Class.
I had booked a one-way Business Class flight on Cathay Dragon to Kaohsiung for 9,000 British Airways Avios (now 12,500 Avios) + US$42, granting me access to this lounge, even though I was flying on Cathay's regional airline.
Lounge details & location
Hong Kong's Terminal 1 is a huge space! This lounge is located at one of the extremities of the terminal, near Gate 16, a floor up from the main concourse on Level 7.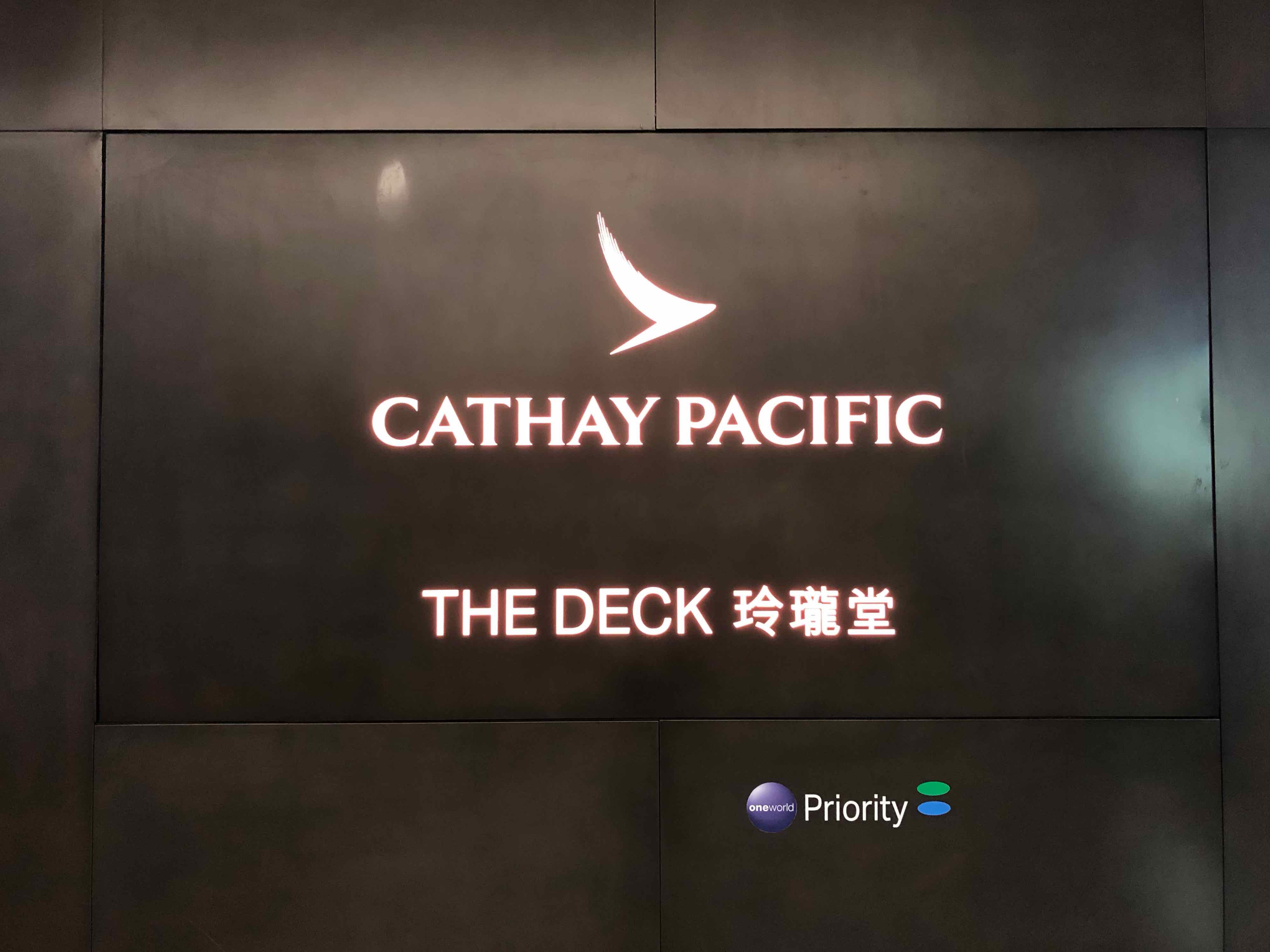 It is a 10-minute walk from security and immigration. Make sure to leave ample time to make it to your departure gate.
The lounge is open from 5:30am until 12:30am daily.
Lounge seating
Whilst not huge in size, there are four main seating areas.
If you would like to relax and read or watch something on your device, then the main lounging area is your best bet: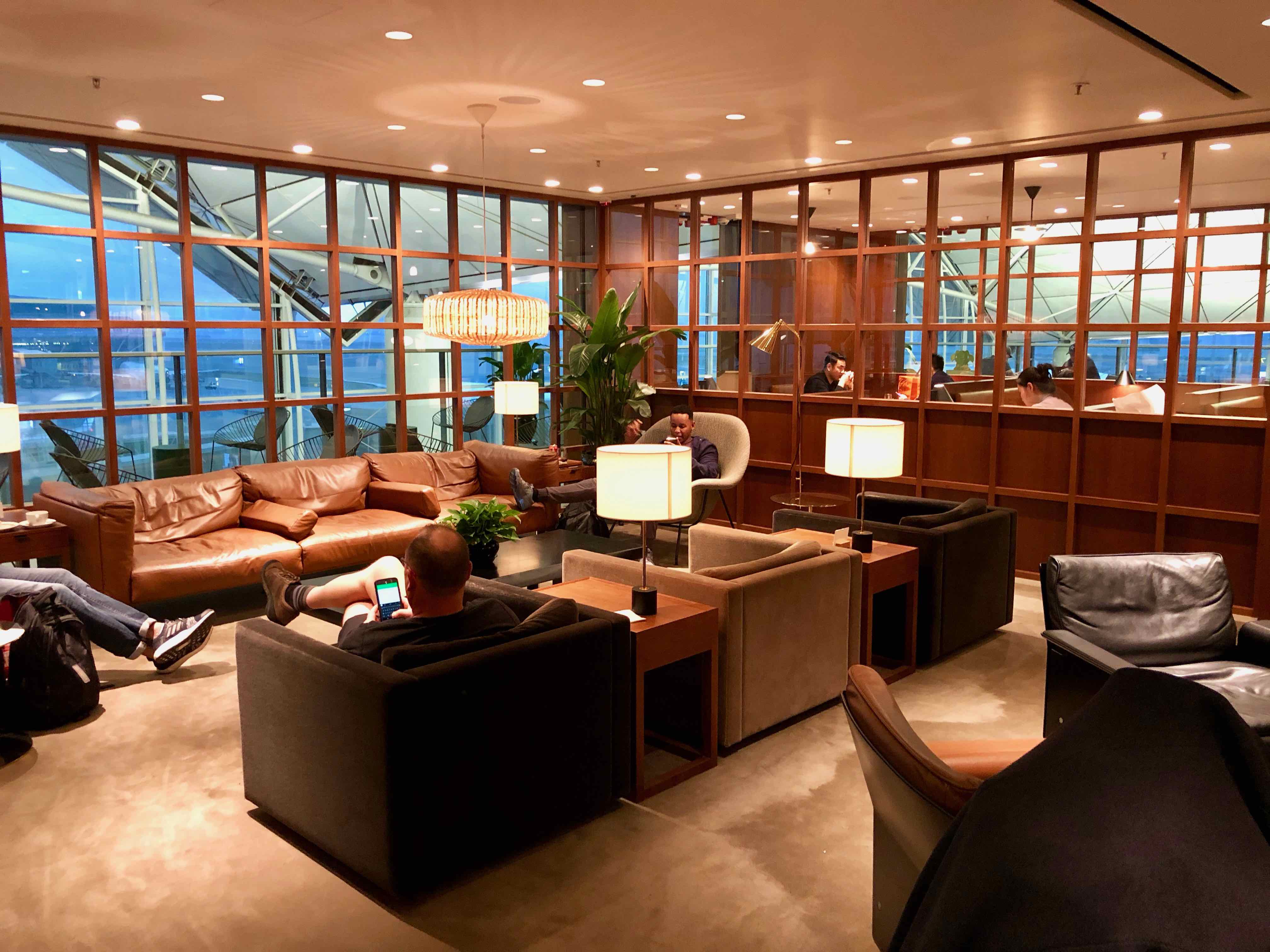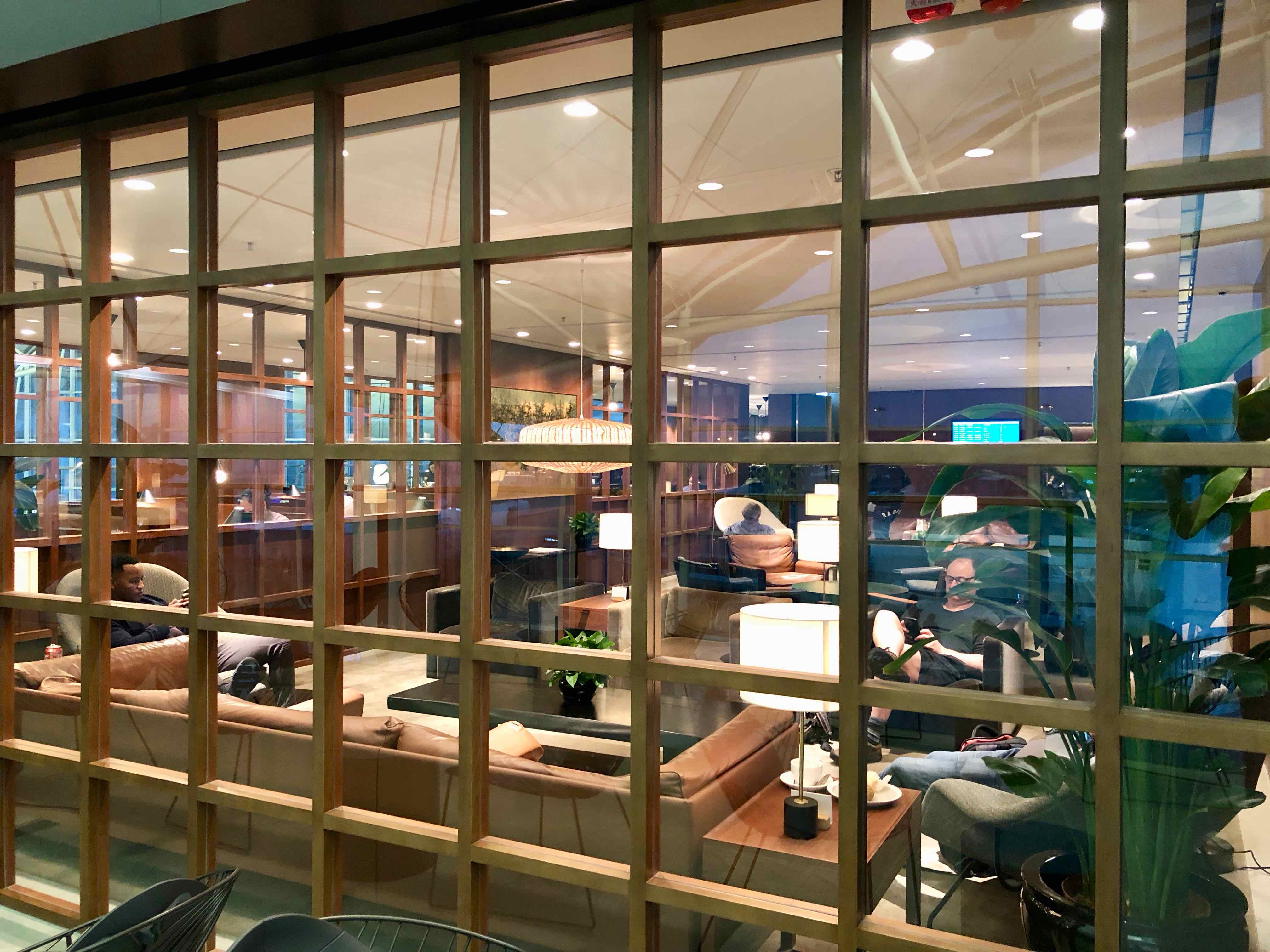 whilst the dining booths are best for getting and/or socialising in a group.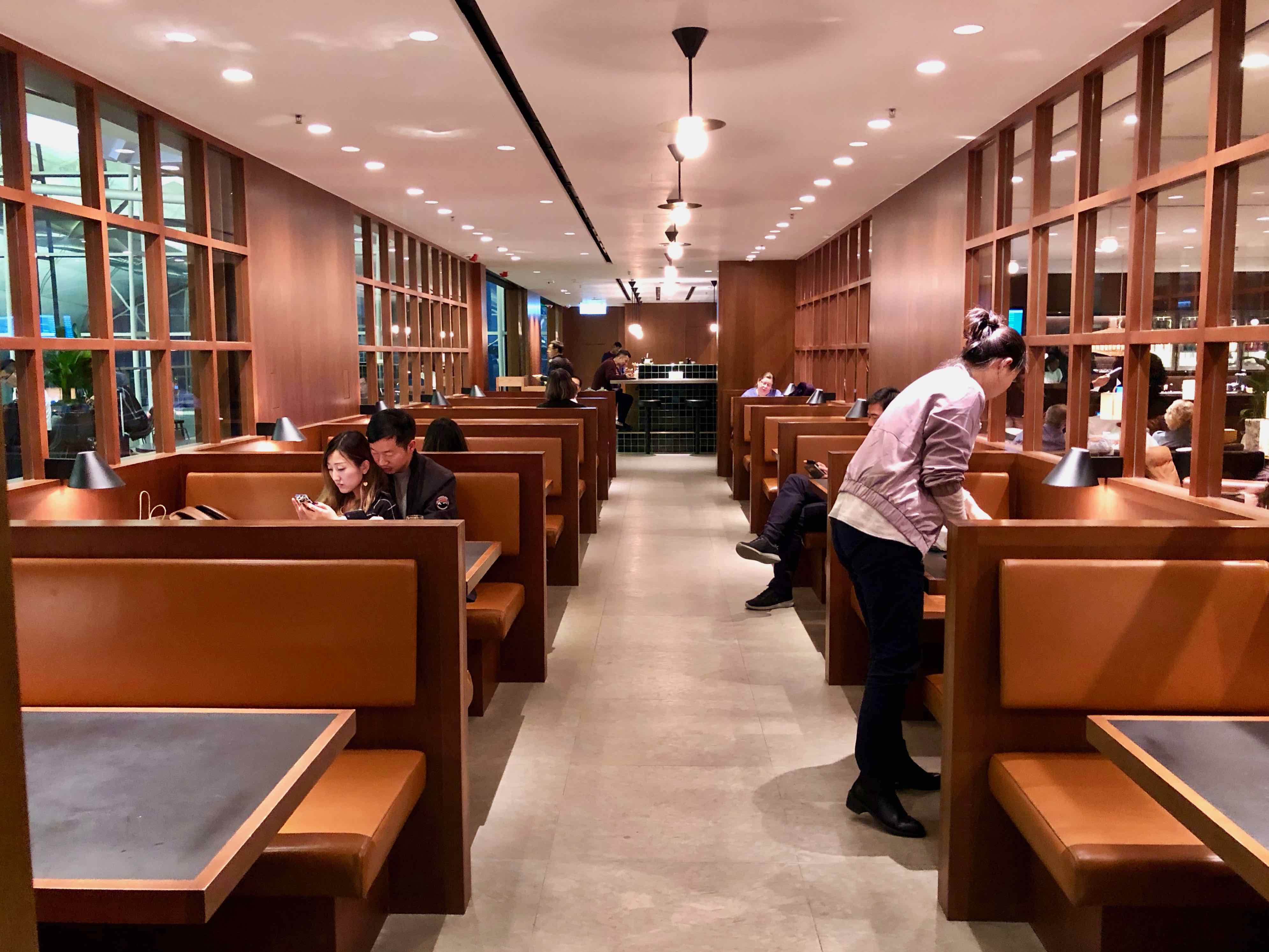 True to the name of the lounge, there is a view of the concourse from the L-shaped outdoor dining and seating area. You can choose from long dining tables:
and smaller tables and chairs.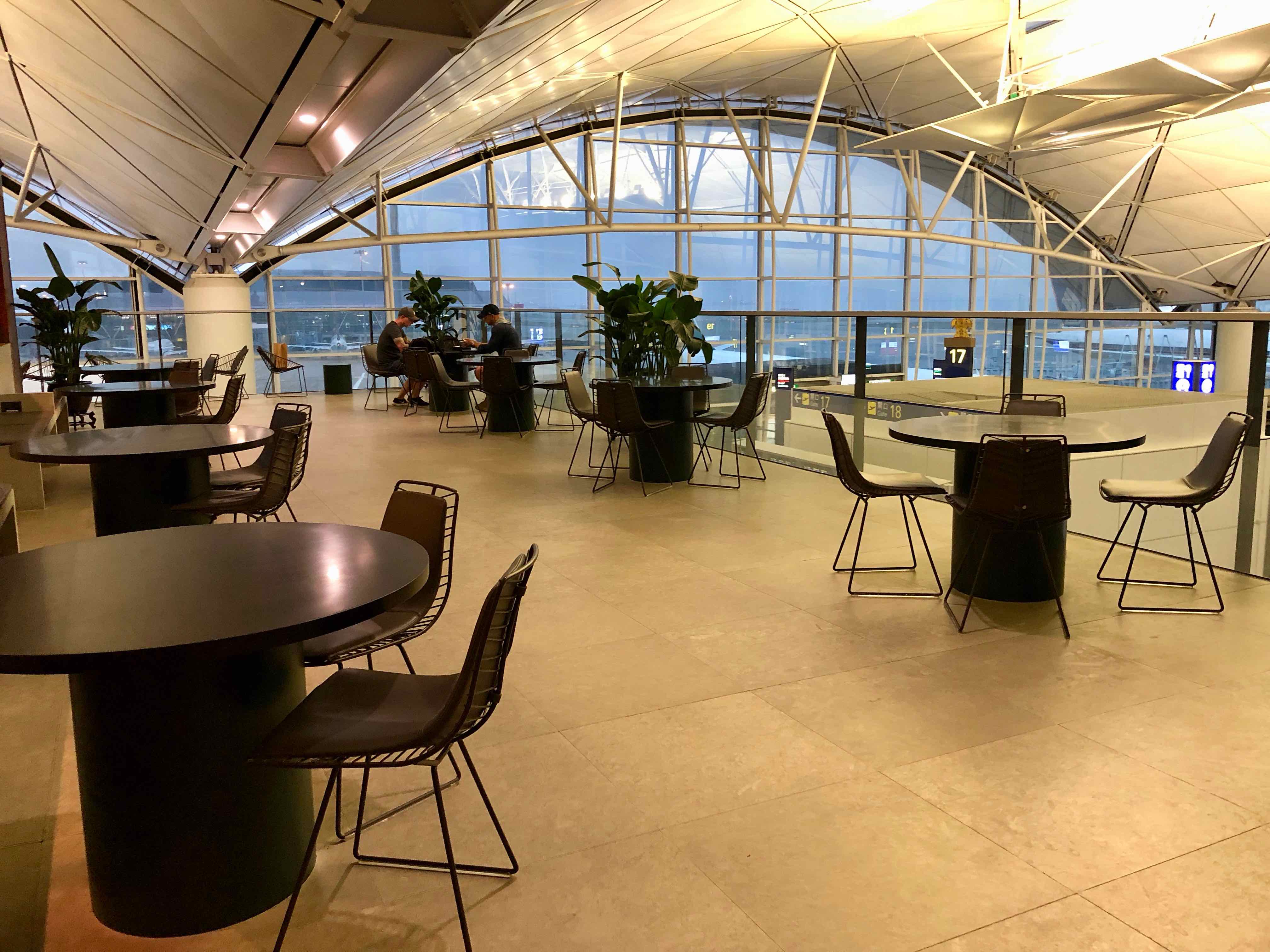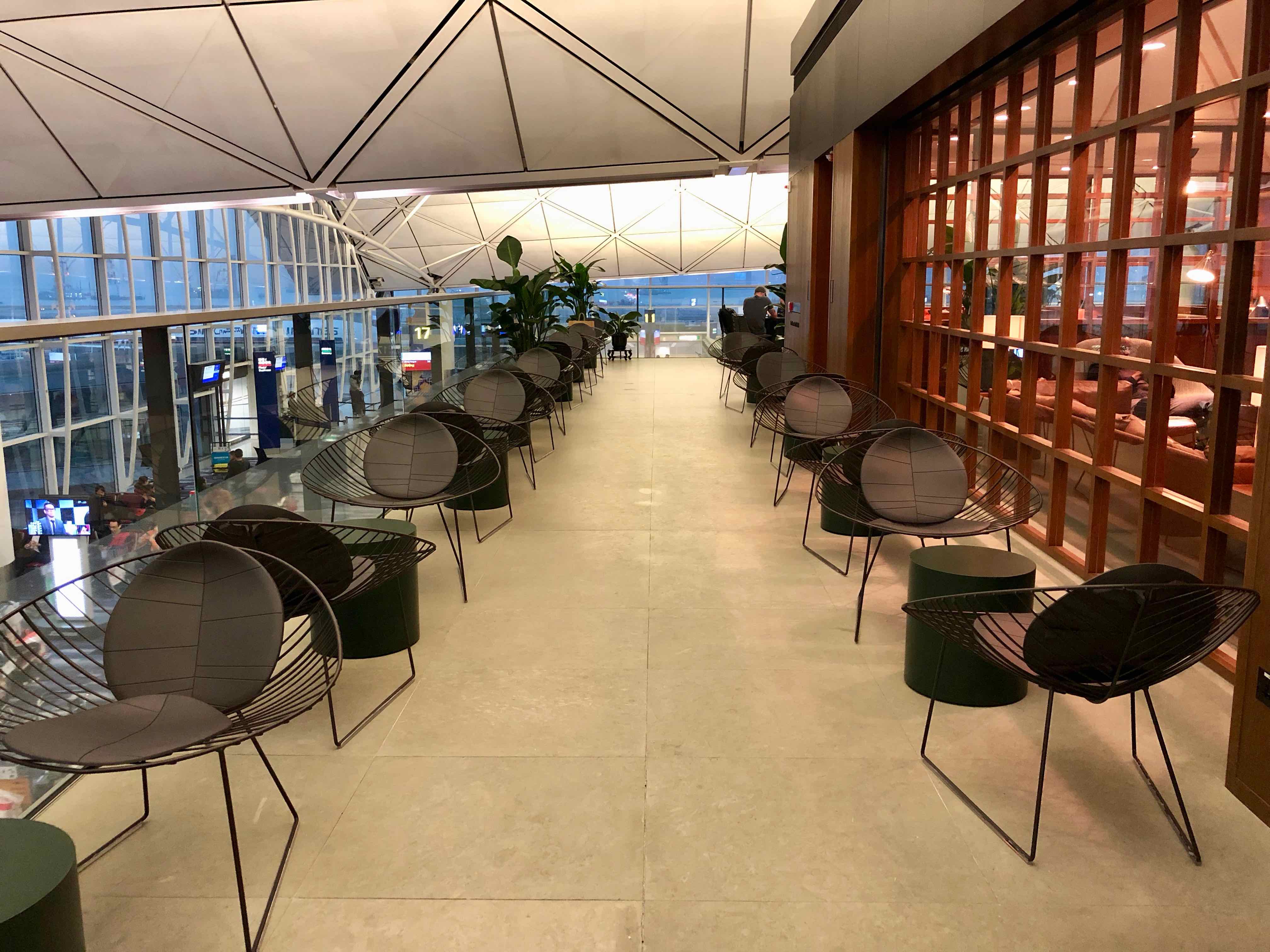 The seating area immediately after the check-in desk gets a lot of foot traffic.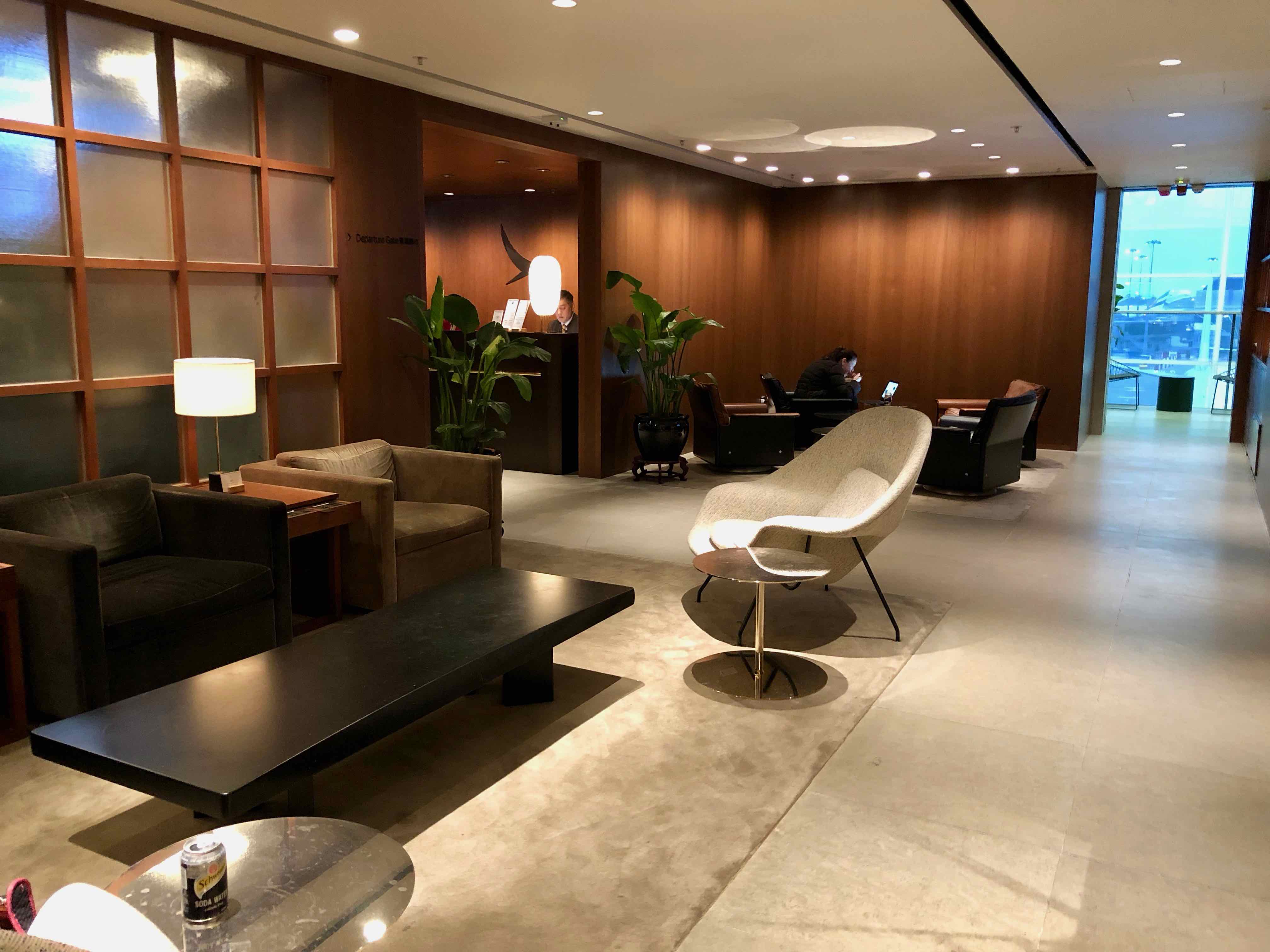 I would suggest sitting inside if you would like serenity and outside if you prefer space and air.
Food & drink
The made-to-order noodle and dim sum bar is the highlight of the lounge.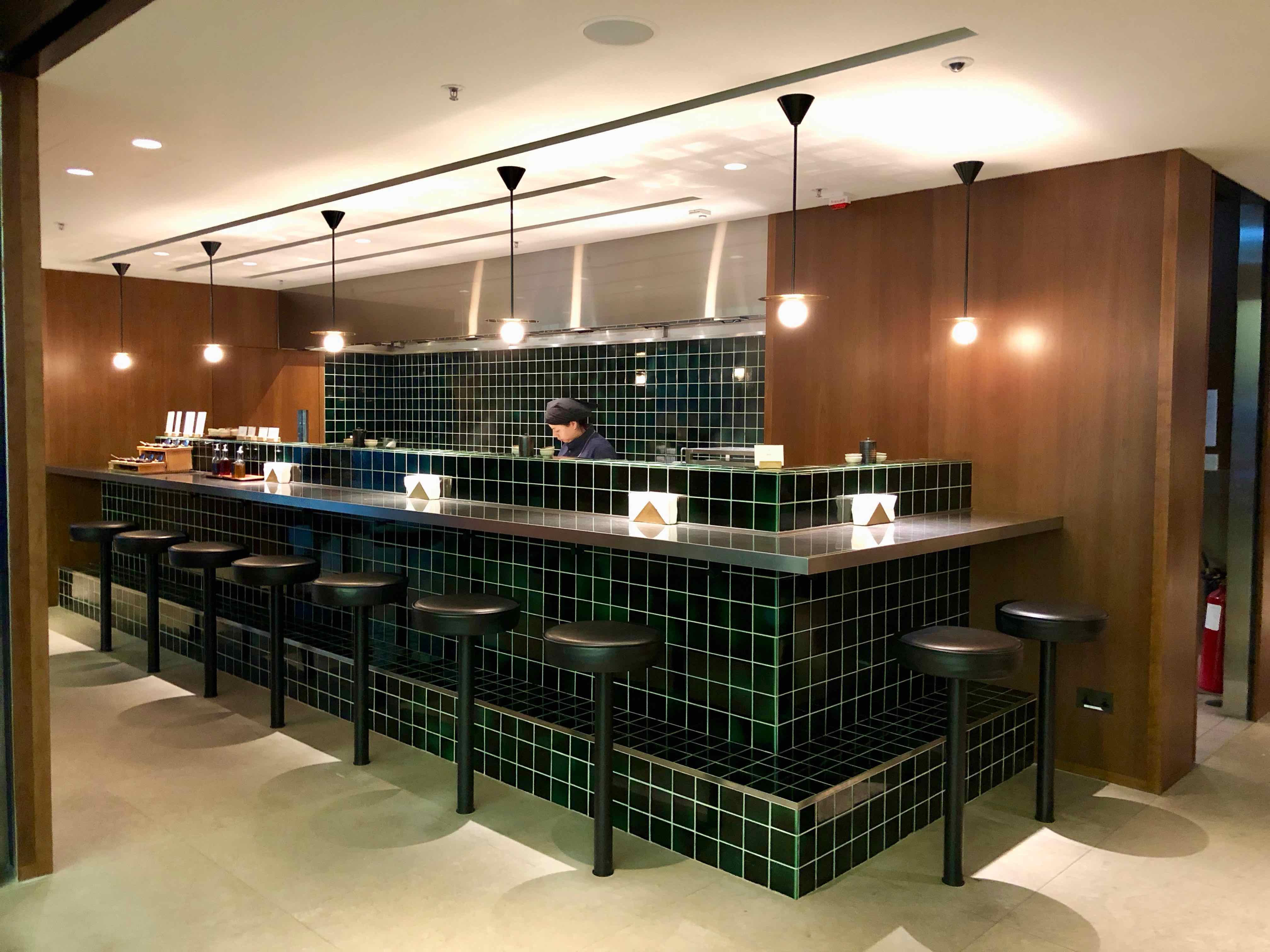 There are 6-8 choices available, including meat, fish and vegetarian options. I thoroughly enjoyed the food in this lounge.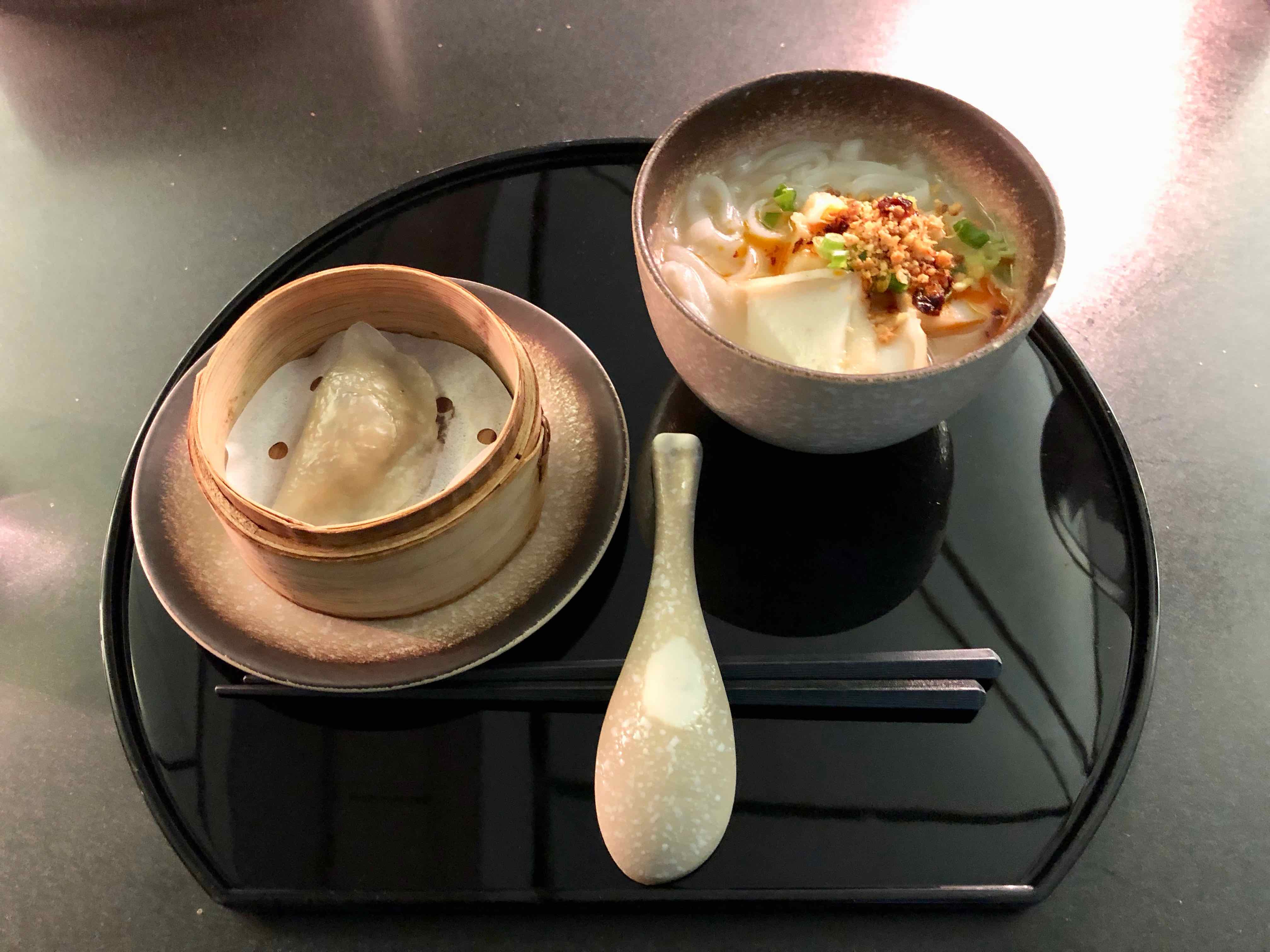 There is also a buffet with four hot choices, salads and cheeses: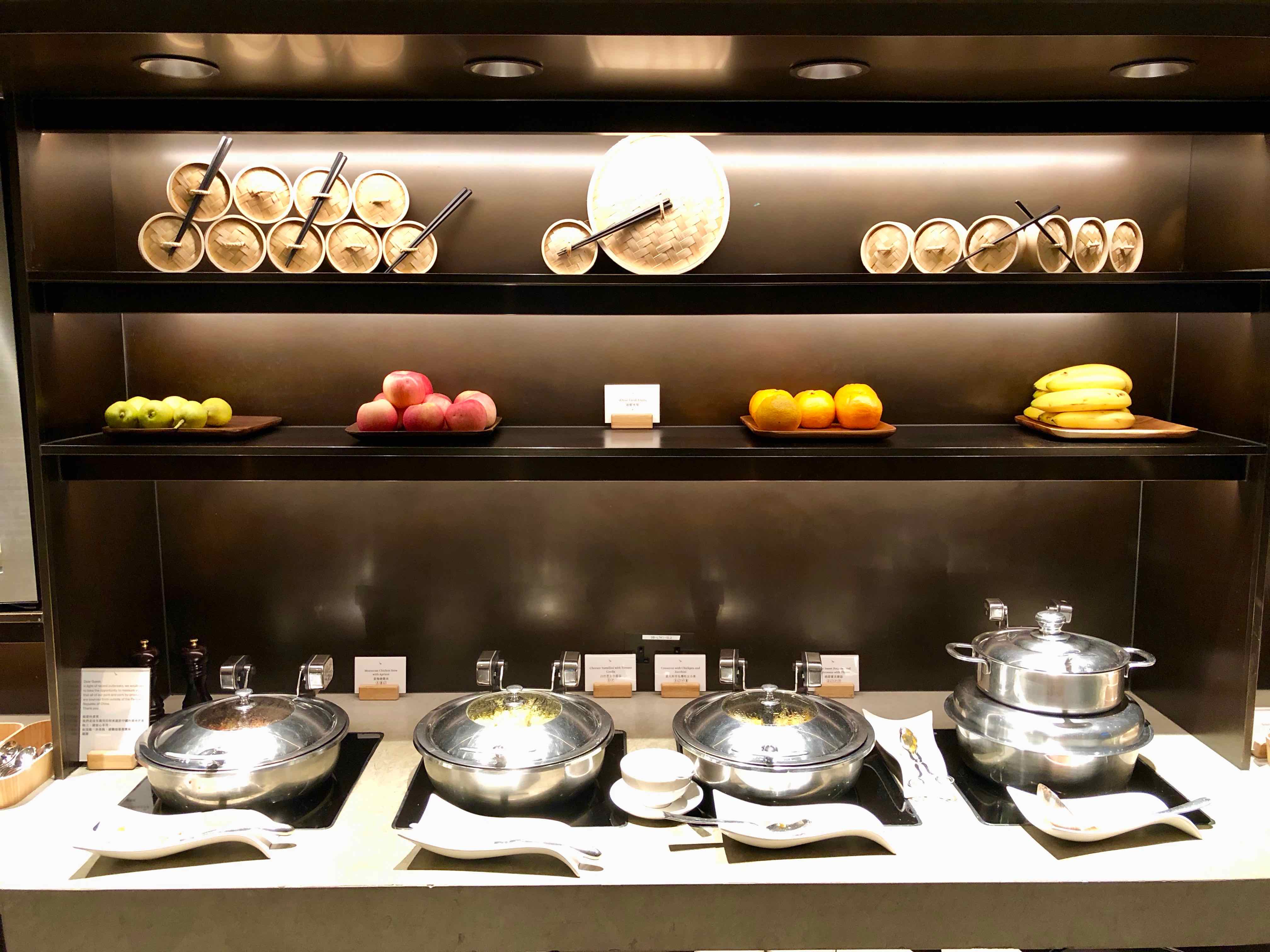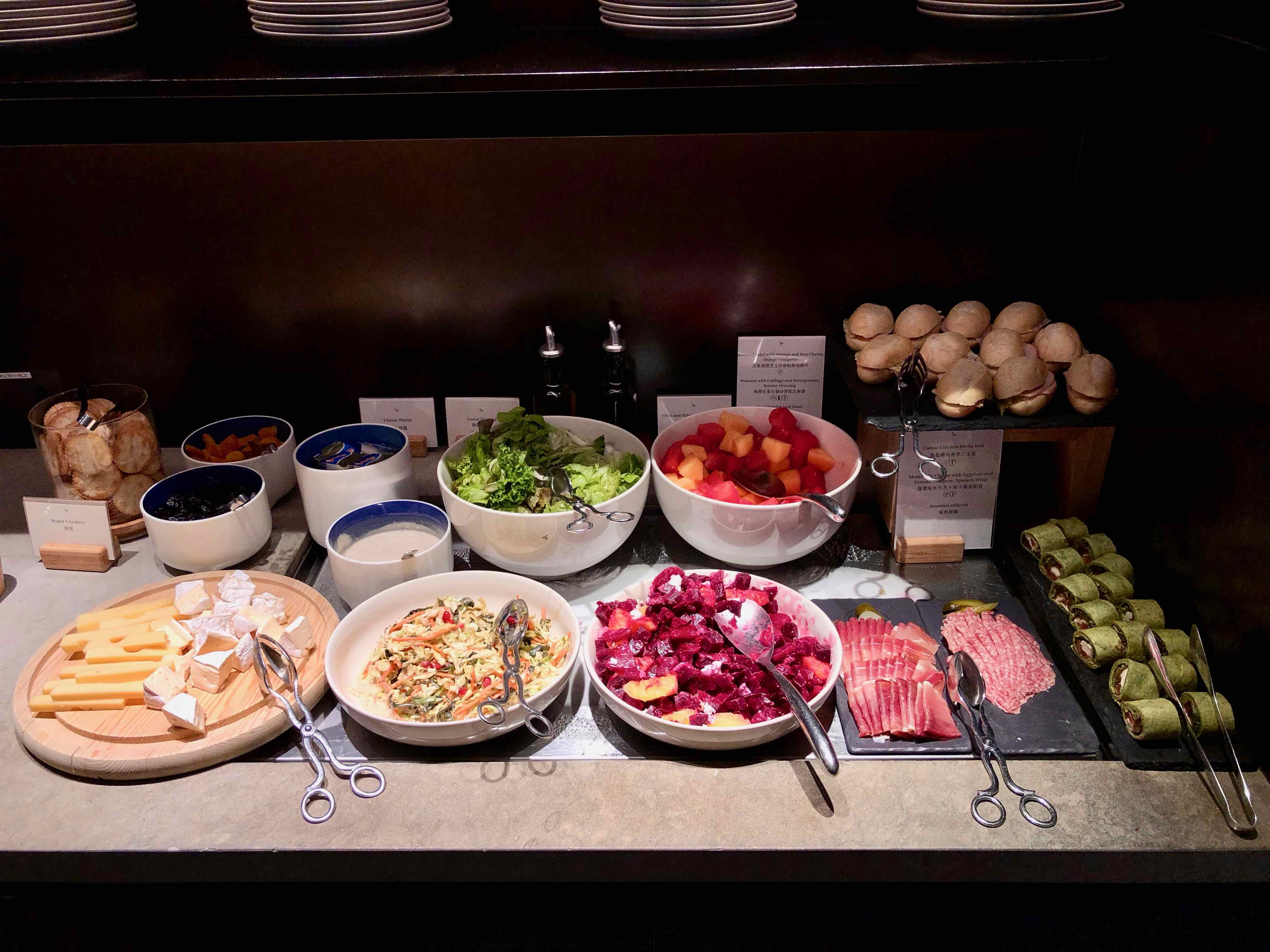 as well as self-service coffee, tea, soft drinks, beer and wine but no spirits.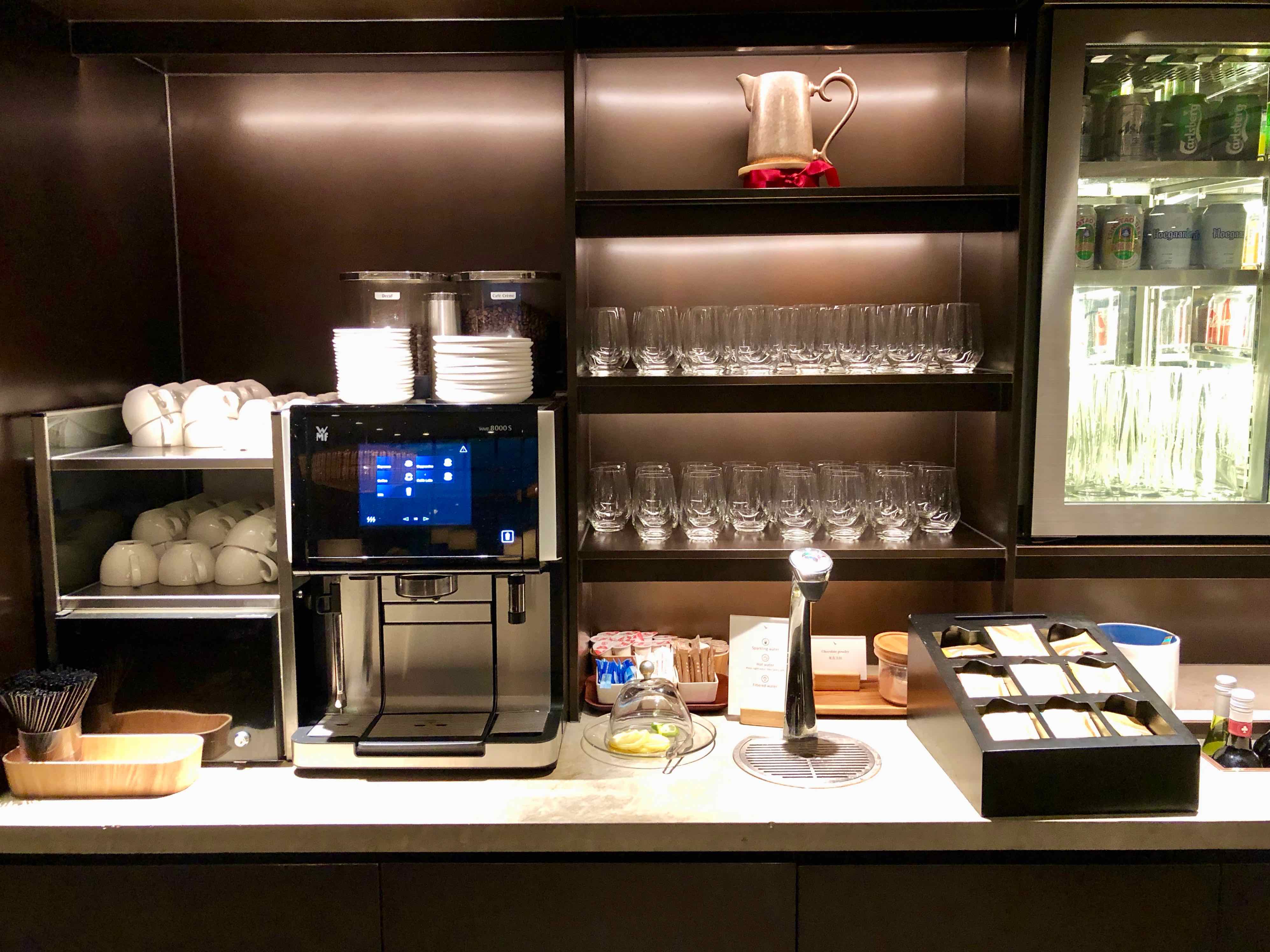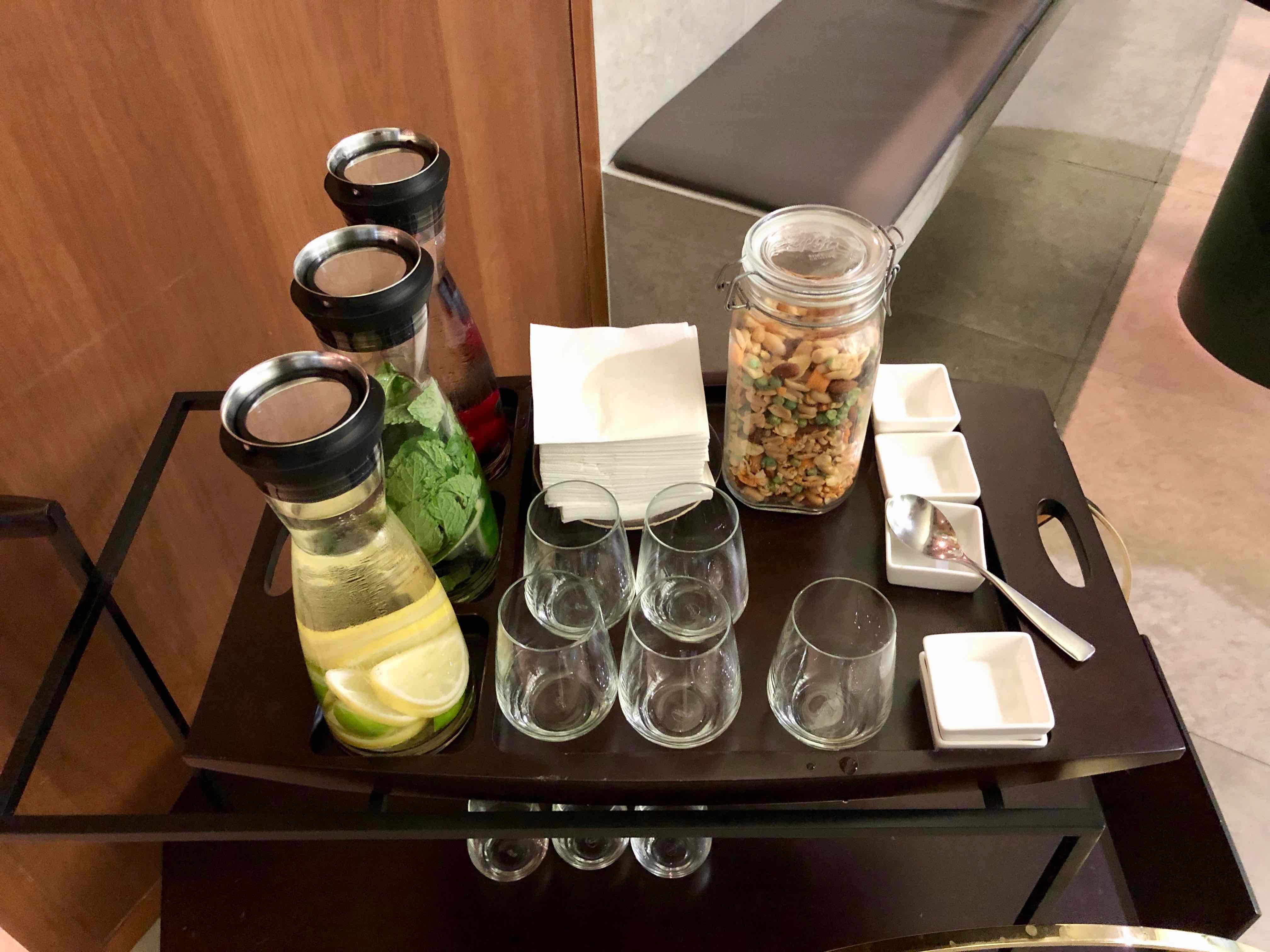 Amenities
There are eight shower suites, with great water temperature and pressure.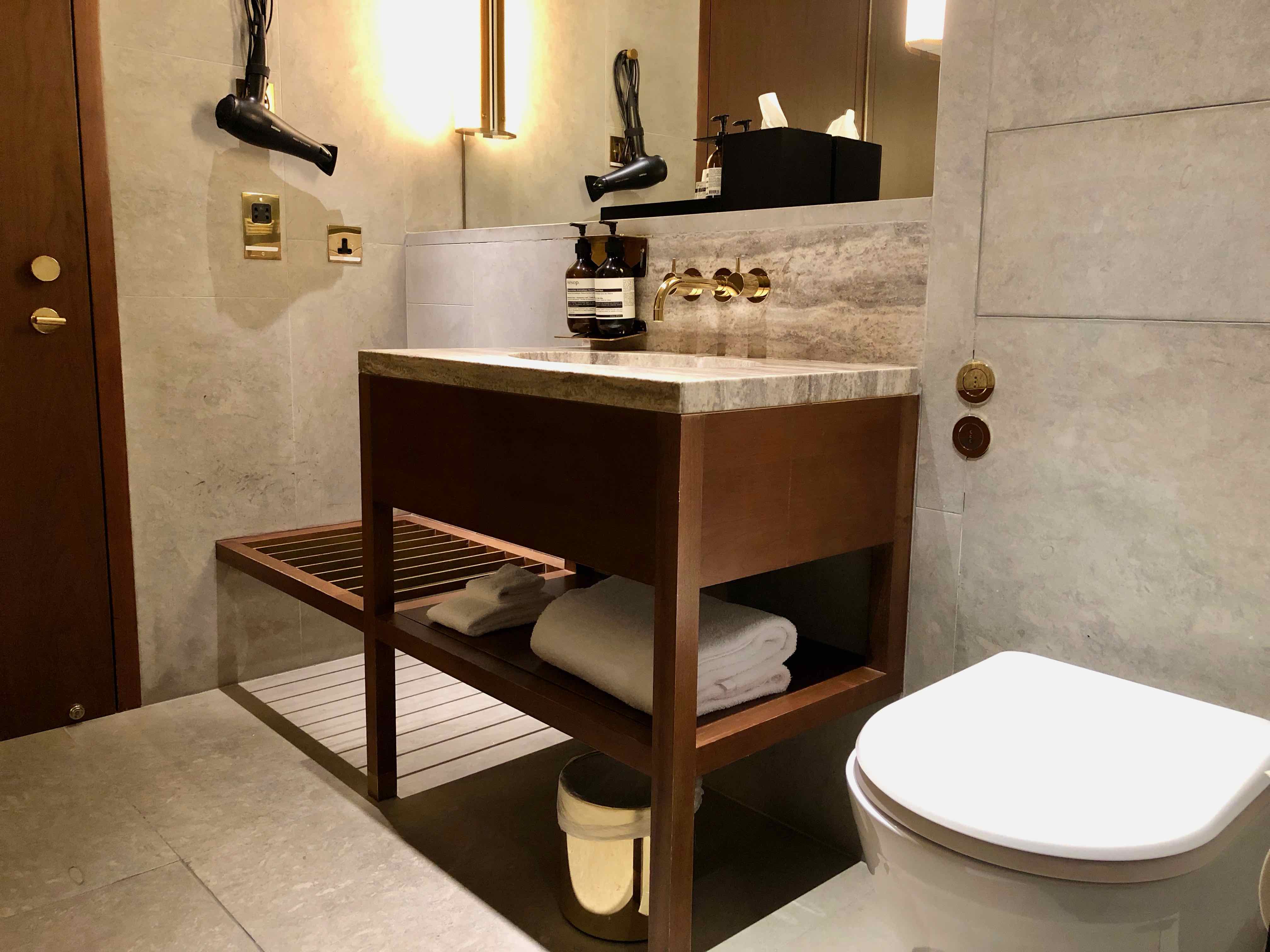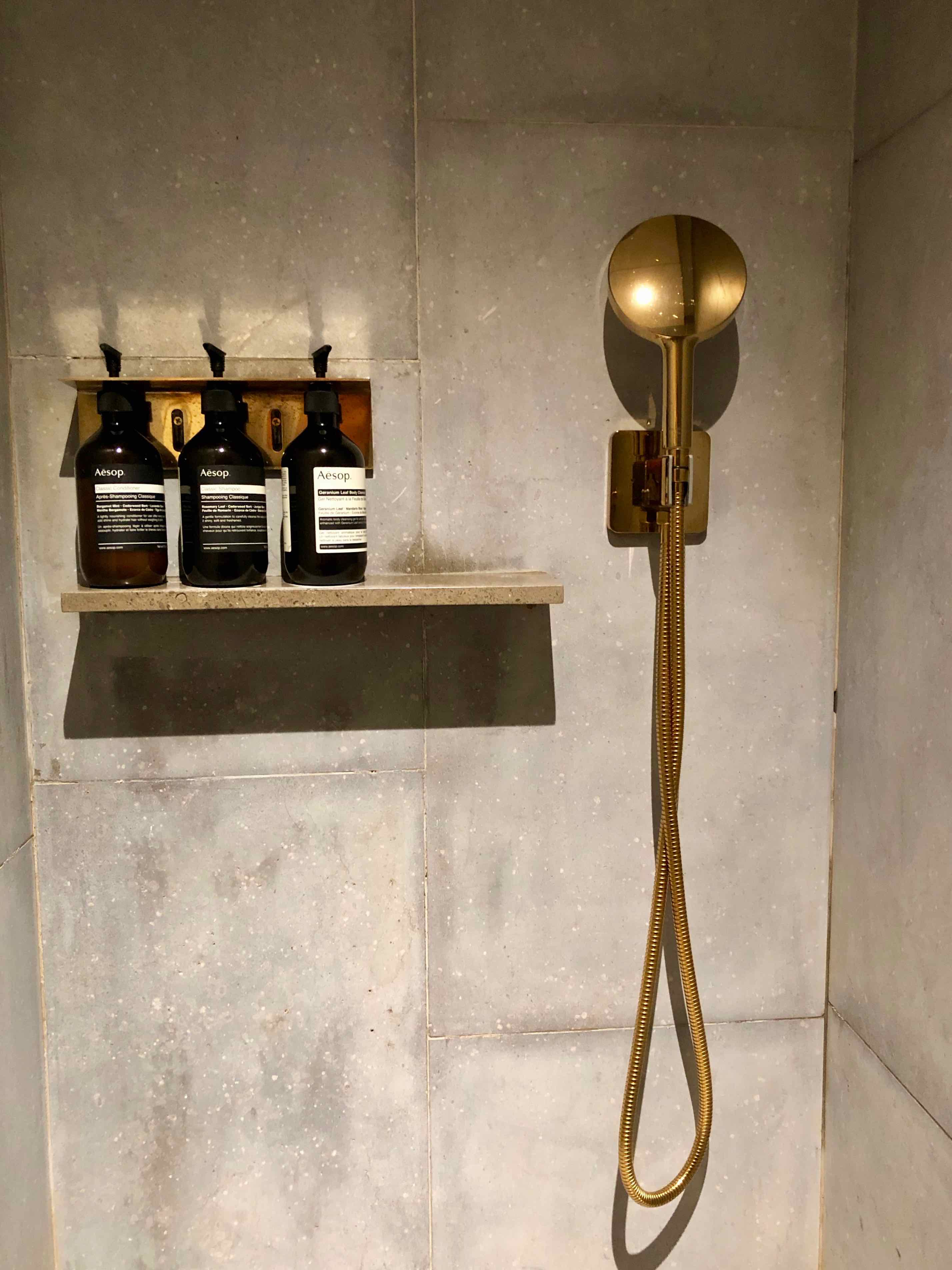 Aesop products are available in the bathrooms and showers.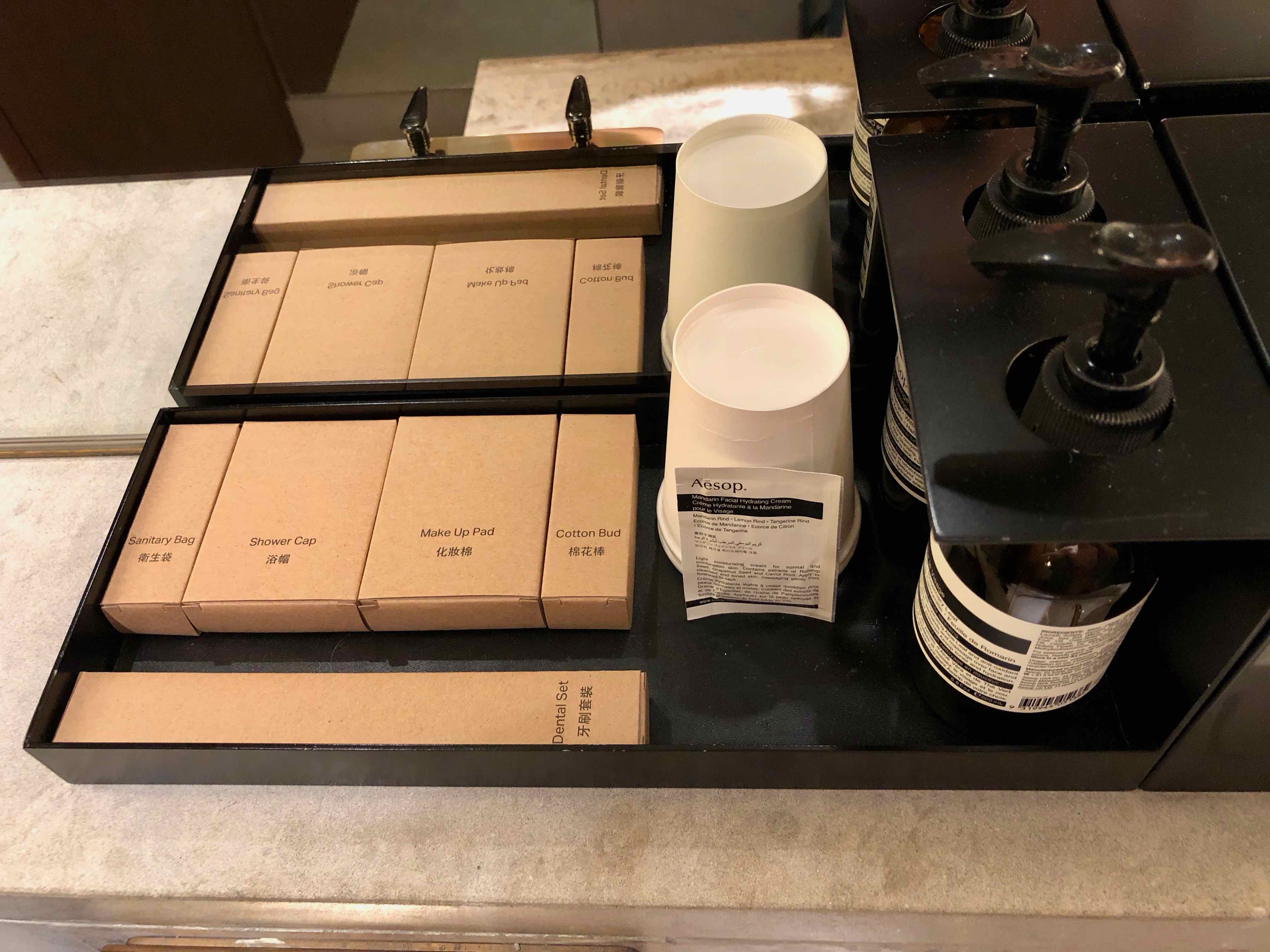 There was no wait for a shower during my visit during the early evening on a Sunday.
The dedicated wifi network was acceptable, clocking speeds of 9/22 Mbps download/upload.
There is a lot of reading material available.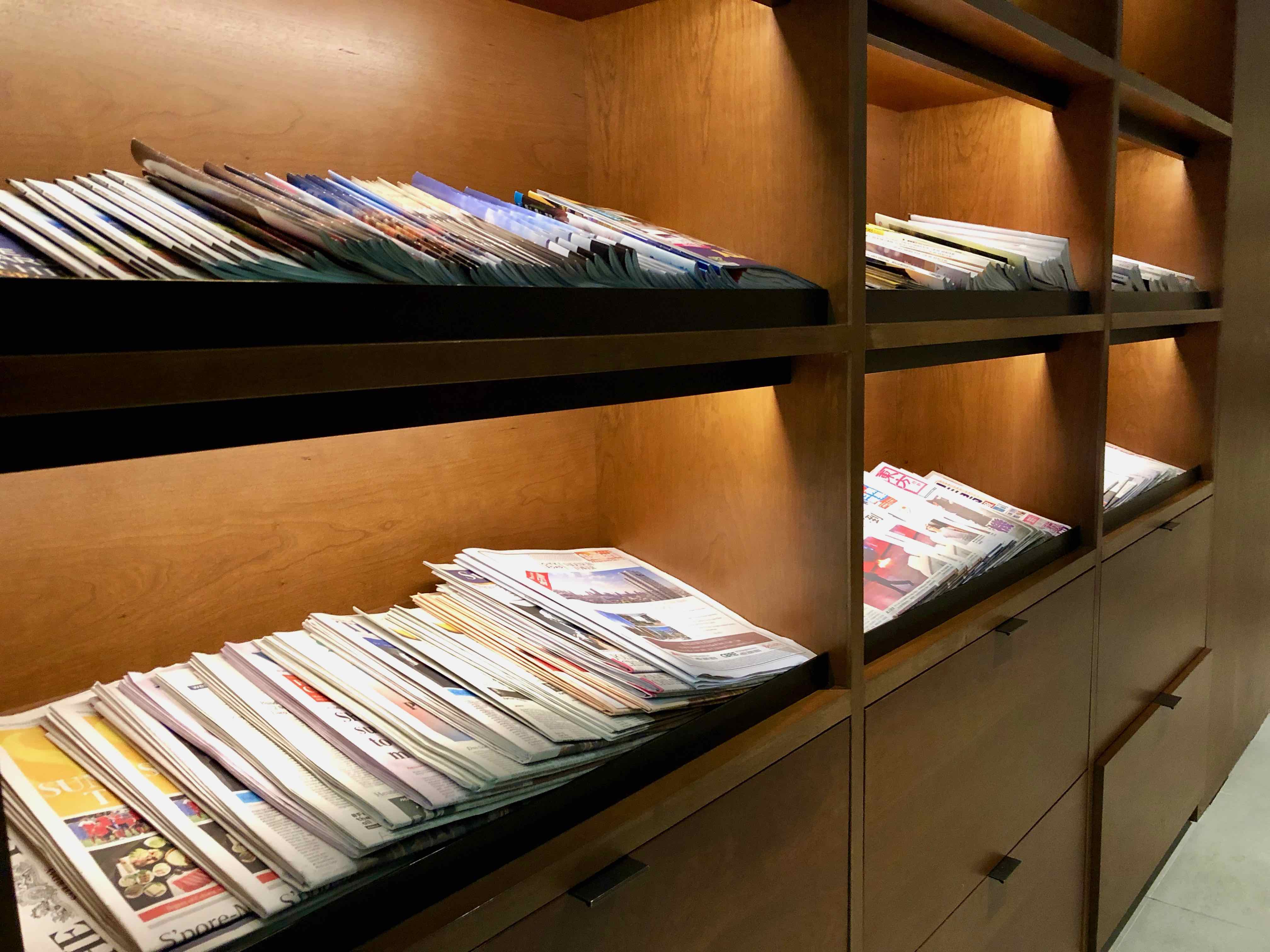 There is no children's area, nor are there many easily-accessible power outlets, with all of them being UK style.
Although the staff were friendly, I found the frequency of the departing flight announcements to be bothersome, especially when trying to relax in the shower.
Lounge access options
By class of travel: Business and First Class passengers departing on Cathay Pacific, Cathay Dragon or a oneworld airline
By airline frequent flyer status: Marco Polo Club Silver and above travelling in any cabin on Cathay Pacific, Cathay Dragon or a oneworld airline
By airline partner frequent flyer status: Qantas Gold and above travelling in any cabin on Cathay Pacific, Cathay Dragon or a oneworld airline
By alliance frequent flyer status: oneworld Sapphire and above travelling in any cabin on Cathay Pacific, Cathay Dragon or a oneworld airline
Most of the passengers listed above and guest one other person into the lounge, except for Business Class passengers without status.
Related reviews
Summing up: our take
This lounge is not the best in Cathay Pacific's repertoire but is an acceptable place to shower, grab a bite to eat and relax for up to an hour or so. If you are there for longer, I would suggest checking out a superior lounge, like The Pier.
What is great
Rooms with differing atmospheres
Sense of calm inside
Open air outside
Great views of the tarmac and departure gates
Friendly staff
Excellent water temperature and pressure
Delicious food
Fast wifi
What is not great
Small size
Frequent departure announcements
No children's area
No spirits
Lack of international power outlets
Cathay Pacific The Deck Business Class Lounge Hong Kong overview
was last modified:
May 18th, 2022
by