A relatively new partnership between Malaysia Airlines and Emirates opens up more award space between Australia and the US (via Dubai) and offers cheaper redemptions on long-haul Emirates flights to North America and Europe compared to using Qantas Points.
Enrich Miles are very accessible through a range of Australian credit card programs, but you need to be sure you want these flights if transferring points to Enrich, as there is a no cancellation policy on award tickets and poor redemption rates on other carriers.
Enrich gutted their award chart for travel on Malaysia Airlines in February 2015, but there is still some value to be had from Enrich for long-haul redemptions with their partner airlines – if you can stomach their limitations.
A quite generous award chart with some downsides
Malaysia has given Emirates the same award chart as their oneworld partner airlines, except for First Class redemptions not being available.


We'll get into a comparison of oneworld frequent flyer options like Qantas Frequent Flyer and Asia Miles vs Enrich in a future post – but for now, let's focus on using Enrich Miles for travel on Emirates.
Advantages of Enrich
Awards are priced according to origin-destination distance, not separate legs
One-way is half the cost of return
Open-jaws not possible, but seeing as one-way redemptions are half of return pricing, you can just book two separate one-ways to make an open-jaw trip (e.g. Sydney to London one-way, then returning from Munich to Sydney)
Downsides of Enrich
You cannot cancel a ticket and get a refund of miles, taxes or surcharges (compared to the likes of Singapore Airlines, which allows cancellations for a 30 USD fee). You can change your travel date for 20 USD.
First Class redemptions are not allowed
Be aware of high fuel surcharges
Stopovers are not allowed
The chauffeur service is not accessible for Business Class redemptions
All travel has to be on Emirates flights, i.e. airline mix is not allowed
The sweet spots: the best use of Enrich miles on Emirates
Any long-haul Emirates flight, with up to 9,600 miles in flight distance costing 72,000 Enrich Miles for a one-way Business Class ticket, and 87,000 Enrich Miles for any flight longer than that, which encompasses the entire Emirates network.
These long-haul redemptions on Emirates using Enrich Miles seem to be cheaper than using Qantas Points in all cases on a pure points-by-points comparison basis. You would use 72,000-87,000 Enrich Miles compared to 112,000-128,000 Qantas Points for the same journey.
The table below shows the furthest west in Europe and east in North America that you can redeem for 72,000 miles, with anything longer priced at 87,000 miles. You can see that in all cases it is cheaper than using Qantas Points.
For example, Sydney to Istanbul would cost 72,000 miles, but going further west to somewhere like Barcelona or Paris would add 15,000 to the cost. This compares to 112,000 Qantas Points.
| Origin | Furthest European destination to the west | Qantas Points | Furthest North American destination to the east | Qantas Points | |
| --- | --- | --- | --- | --- | --- |
| Sydney | Istanbul | 112,000 | Chicago | 128,000 | |
| Melbourne | Athens | 112,000 | Dallas/Fort Worth | 112,000 | |
| Brisbane | Stockholm | 128,000 | Washington DC | 112,000 | |
| Perth | Dublin | 112,000 | Seattle | 128,000 | |
| Adelaide | Oslo | 128,000 | Dallas/Fort Worth | 112,000 | |
These maps show 9,600 miles distance from our five largest airports, meaning that this is the limit of where you can get to for 72,000, with the shaded areas costing 87,000.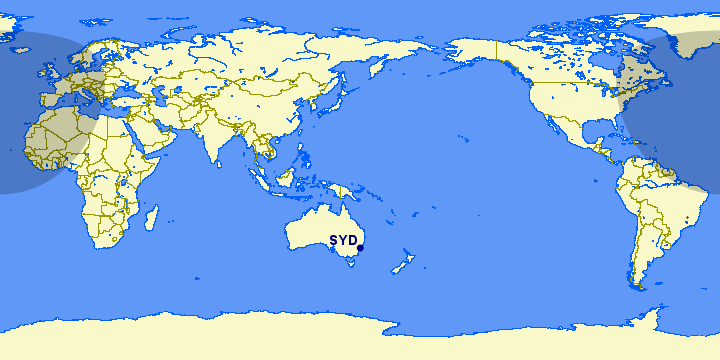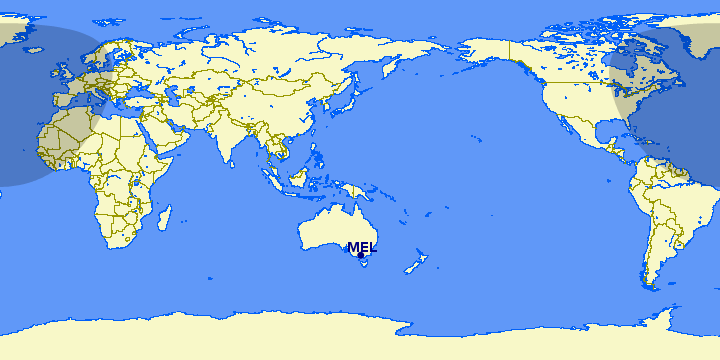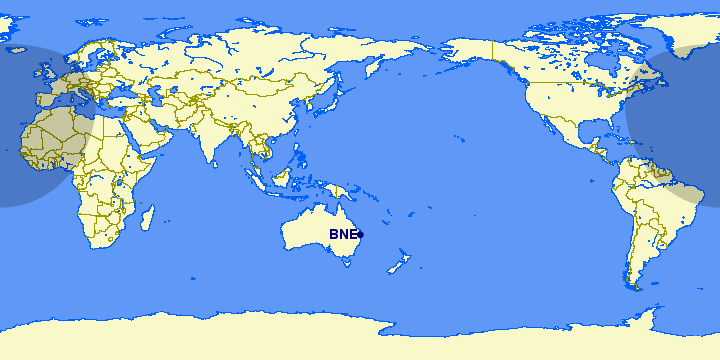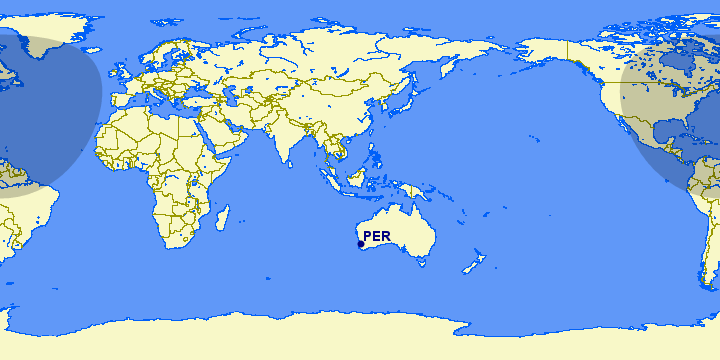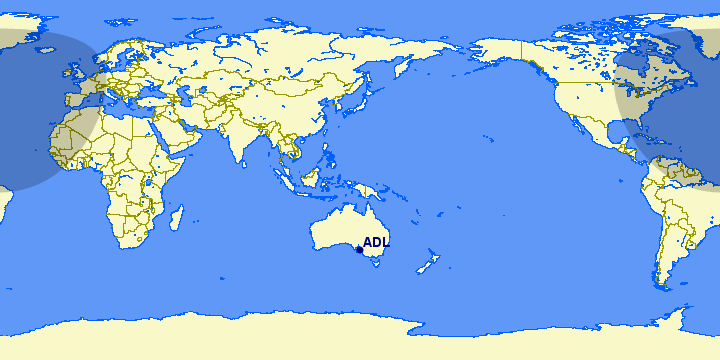 Alaska Airlines also allows redemptions on Emirates flights, but not for Australia-Dubai-US routings. Alaska only allows Dubai-US, which is priced at 82,500 miles, compared to 72,000-87,000 Enrich Miles for the whole journey from Australia to the US via Dubai.
Ad – Scroll down to continue reading.Minimum spend, terms & conditions apply.
How to search and book
Search for Emirates award availability on the Qantas or Alaska Airlines websites, then call Malaysia on +603 7843 3000 (be aware that there are reports of long wait times).
Uncertainty regarding award availability
Whilst we have been unable to find a definitive answer on frequent flyer forums, it seems that the award availability that Emirates releases to the majority of its partners is the same regardless of which partner it is, e.g. Alaska or Malaysia.
However, the availability on the Emirates website, as well as on its preferred partner Qantas' website, is slightly higher (usually one extra business seat). This seat is not available when it actually comes to redeeming through other non-preferred partners such as Malaysia.
As Alaska only allows searches between Dubai and the US, if your trip includes the US, search that leg on Alaska to get a more accurate result. Then search the Australia to Dubai leg on the Qantas website, but be prepared that when you call Malaysia to redeem, there may be slightly lower availability.
If travelling to destinations outside of the US, such as Europe or South America, just use the Qantas website, but again be prepared for availability perhaps being one seat less.
If you have any insight regarding this, please share in the comments below.
Credit card transfer partners
Enrich is a transfer partner of:
Why have Malaysia and Emirates created this partnership?
Malaysia Airlines has decided to team up with Emirates in order to maintain a wide route network after discontinuing their services to Paris, Amsterdam and Frankfurt, leaving London as its only European destination (on the A380).
It is an interesting move as Malaysia is a oneworld member, meaning they already partner with Qatar Airways, one of Emirates' competitors in the Gulf.
This comes after the airline has been bleeding money due to the effect of lower bookings following the MH 17 and MH 370 crashes, and trying to re-focus on Southeast Asia, and feeding into Emirates' expansive route network.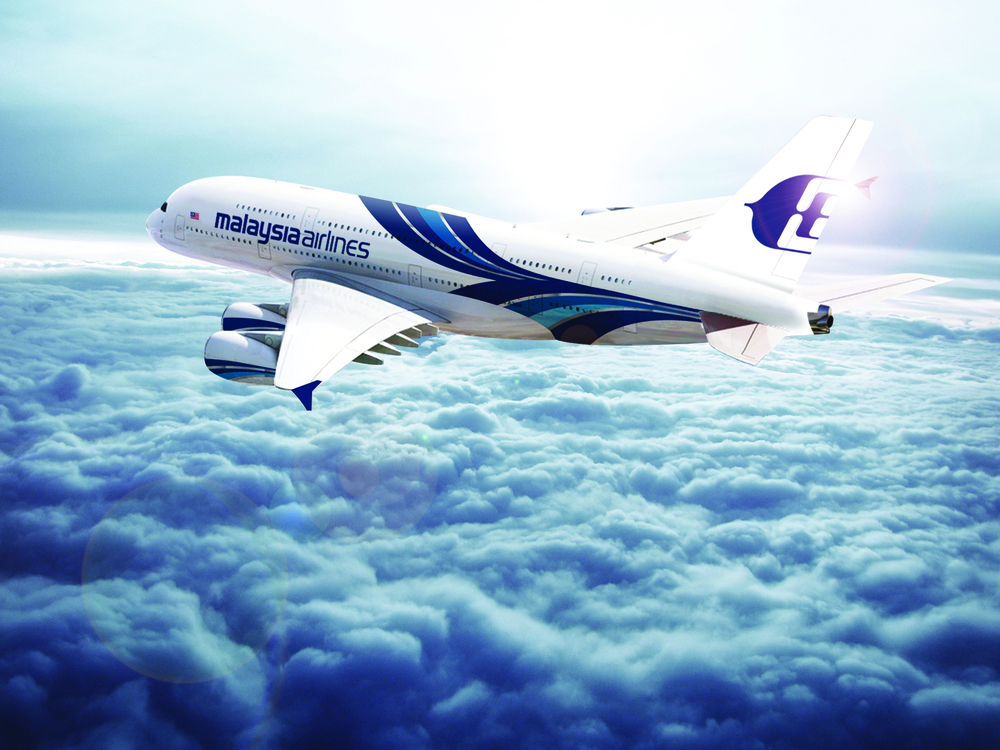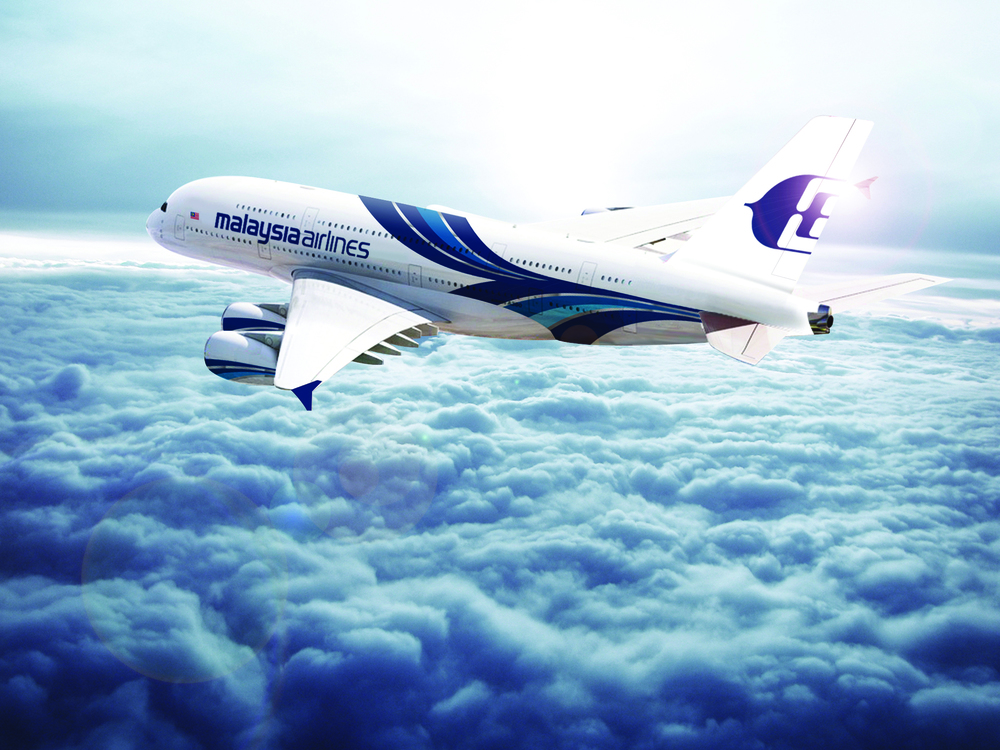 Summing up
Emirates has a great Business product, and transferring your points to Enrich rather than Qantas will save you quite a few miles.
Compared to Qantas, basically any long-haul Emirates flight is a sweet spot, with a saving of 15,000 points if you adhere to the 9,600-mile limit in the maps above. If travelling further afield, Enrich still offers better value than Qantas.
You do need to keep in mind that you cannot cancel award tickets, there are no stopovers allowed, the chauffeur service is not included and when searching and booking award space, you may have to check a couple of sources and be on hold for a while on the phone.
Having said that, if you are looking to make the most of your miles and have a little more time to research, using Enrich Miles on Emirates represents good value.
This content contains affiliate links from which Point Hacks may earn commissions from transactions generated from new customers, bookings and general enquiries. Find out more here.
How to redeem Malaysia Airlines Enrich Miles for great-value long-haul Business travel on Emirates
was last modified:
October 19th, 2023
by