Qatar Airways
has kicked off the Early Bird Sale season with cheap flights in Economy Class to these three regions, coupling it with a triple miles promotion and 10% discount on award redemptions. The sale ends 5 September.
Here are the details of the three offers and our take on what represents the best value:
Economy Class flights on sale
Our take: great value!
Booking period: until 5 September 2016
Travel period: 15 September 2016 to 23 June 2017 (blackout dates 15 December 2016 to 10 January 2017)
We've pulled three examples for each of the four Australian cities that Qatar serves – Sydney, Melbourne, Perth and Adelaide – which we think represent good value, but there are many more on the list.
The examples below are for return Economy Class fares for 2-8 passengers; if travelling solo, add $80-100:
From Sydney
Oslo for $1040
Milan for $1050
Nairobi for $1205
From Melbourne
Barcelona for $1025
Rome for $1055
Dar Es Salaam for $1175
From Perth
Pisa for $915
Amsterdam for $1050
New York for $1285
From Adelaide
Beirut for $935
Moscow for $980
Budapest for $1070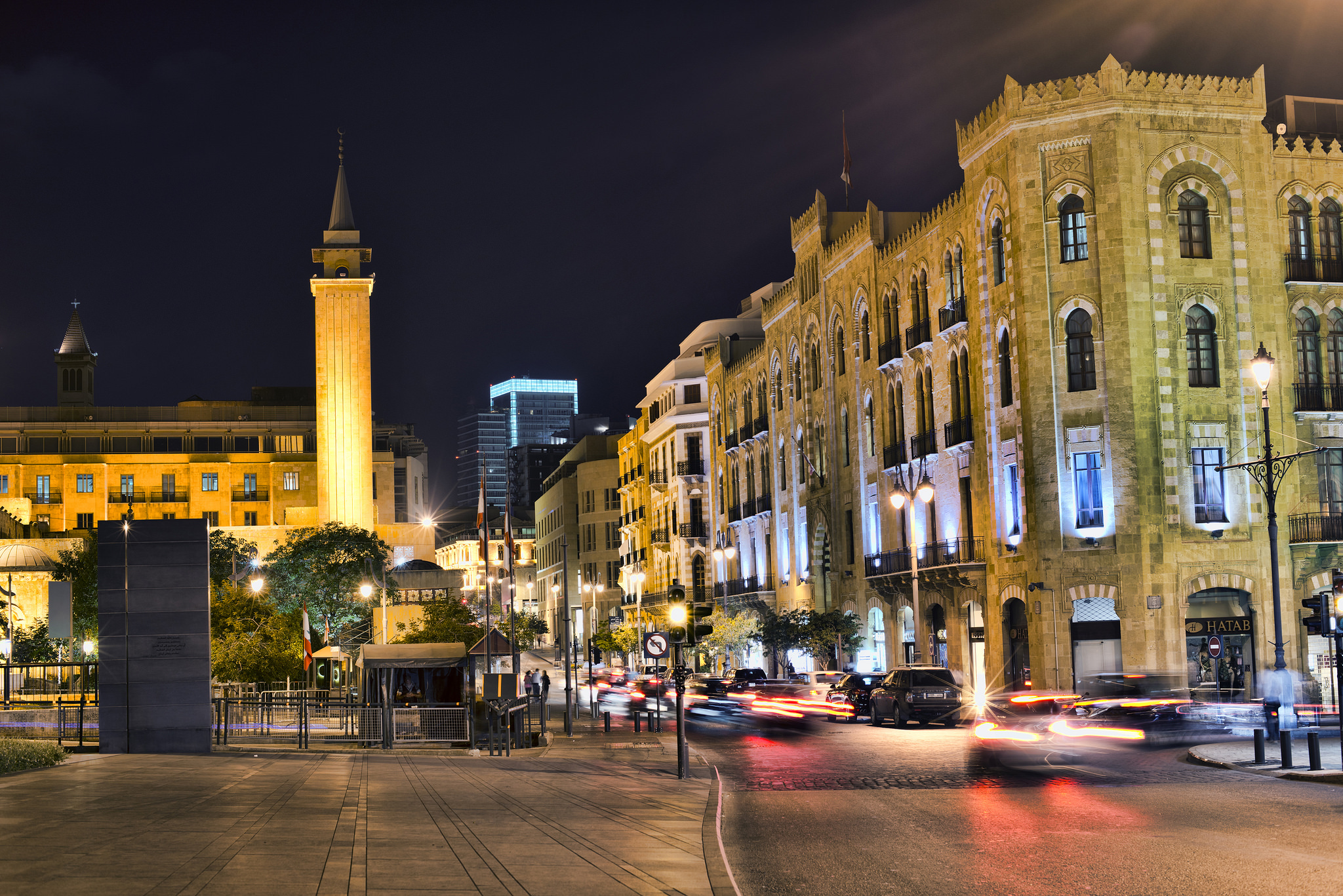 Getting to Beirut, the 'Paris of the East', for around $1000 from all four cities in this sale is great value! Image courtesy of Flickr user ahmadmoussaoui.
You can book these fares directly through the Qatar Airways website – indeed you'll need to in order to access the triple miles promotion below.
Business Class fares for these destinations are around the $5400-6300 mark, which is not anything out of the ordinary, so that's why we haven't focussed on these.
Ad – Scroll down to continue reading.Minimum spend, terms & conditions apply.
Triple miles promotion
Our take: worth looking into, but probably of limited use
You'll also earn triple miles on the flights above by crediting them to Qatar Airways' frequent flyer program, Privilege Club.
If you are not already a member, you can join Privilege Club for free here.
Once you are a member, go to My Dashboard and register for the triple miles offer there before 31 October 2016.

For me, there was only an outdated double miles offer from July, so hopefully it shows up on your dashboard. A call to Qatar Airways in Australia on 1300 340 600 (Monday to Friday 9am to 5pm AEST) may fix this for you.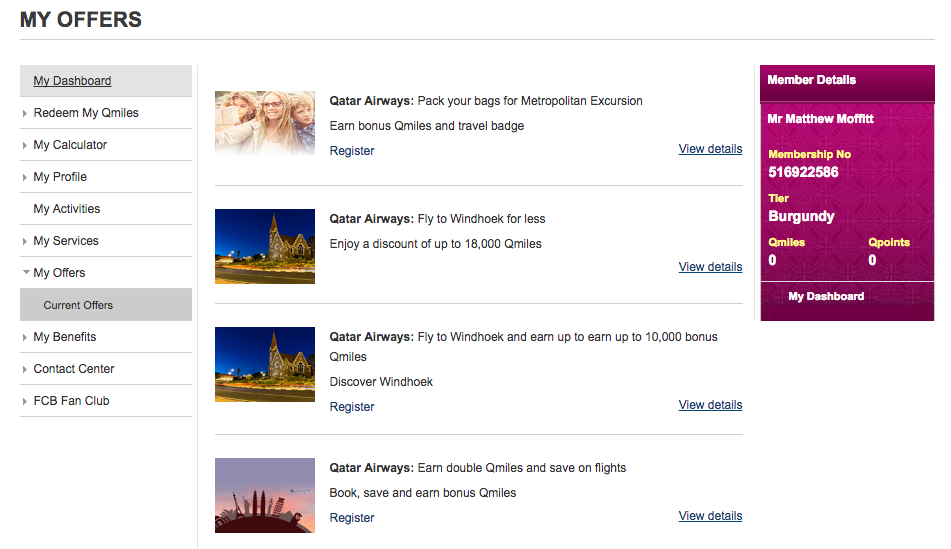 However, as Qatar Airways is a oneworld member you may want to check out how your earning potential through Privilege Club stacks up against what you would earn by crediting your flights to Qantas Frequent Flyer or Asia Miles.
10% discount on award redemption
Our take: not so useful
Once you've taken your flights and had your miles credited to your Privilege Club account, you will be eligible for a 10% redemption discount on one award redemption made for up to nine people on Qatar Airways flights across all cabins between 5 November and 5 December 2016 by quoting the code QRTF2016 during the booking process.
However, in terms of dates, you would have to fly before December at the latest, wait for the miles to be credited and then book an award redemption straight away, so it's a very quick turnaround that will not suit many travellers' plans.
Summing up
These fares on sale are great value for flying on one of the Big Three Gulf carriers (Emirates and Etihad are the other two) with only one stop to your destination in Europe, the Middle East or Africa, plus the dates are broad (except for the to-be-expected high season Christmas-New Years period).
However, you'll need to run the numbers to see whether you will earn more miles through Qatar's own Privilege Club or one of its partners' frequent flyer programs like Qantas Frequent Flyer, Asia Miles or British Airways Executive Club, but luckily you have until the end of October to register for that promotion.
Featured image courtesy of Qatar Airways.
Qatar Travel Festival sale: $1025 flights to Europe, Middle East and Africa, plus triple miles earn
was last modified:
December 19th, 2017
by