If you're up for thawing out your Qantas Points balance on an experience that's ever-so-unique – and perhaps a tad outlandish – then Chimu Adventures has the package for you. How does Antarctica sound? This year, you could splash out Qantas Points for three different experiences that will redefine 'travelling down-under'.
Here is everything you need to know, plus the usual Point Hacks breakdown to see whether this is a great deal or not.
Editor's note (14/12/2022): this article was written in 2021 for the 21/22 Antarctica flights. Chimu Adventures has not yet released Qantas Points seats for the 23/24 season Antarctica flights. We've preserved this guide so you can get an idea of how many points it may cost in the future.
What are the Antarctica flights?
Chimu Adventures is a travel company that specialises in Latin America and Polar experiences. Although the company's main focus is on cruises, Chimu Adventures does run popular Antarctica sightseeing flights on chartered Qantas Boeing 787 Dreamliners (previously Boeing 747s).
These Qantas flights arrive and depart from selected cities, with flights times from 12 to 16 hours return! Best of all, these flights are classed as 'domestic' as you don't land anywhere international. This means that state and international border restrictions will generally not affect these flights, unless there is also a local lockdown.
For the 2021-2022 season, Chimu Adventures is lining up a slate of three different experiences, departing from Sydney, Melbourne, Brisbane and Perth. Best of all, you can now use Qantas Points to book Economy seats.
Antarctica day flights: departing Sydney [4 Dec 21], Brisbane [23 Jan 22] and Perth [29 Jan 22]. The flagship sightseeing experience during the day, offering clear views to the landscape below
South Pole scenic flight: departing Melbourne [27 Nov 21]. Travel across the Ross Ice Shelf and all the way to the South Pole. Designed for enthusiasts. Note that the route is fixed and visibility may not be guaranteed.
New Year's Eve flight: departing Melbourne [31 Dec 21]. Take off in the evening and enjoy the midnight sun over Antarctica as you ring in 2022 in the most surreal way possible.
Ad – Scroll down to continue reading.Minimum spend, terms & conditions apply.
How do I use Qantas Points for Antarctica flights?
For the 2021-22 season, you can use Qantas Points to book 'Economy Wing' and 'Economy No Wing' seats (more information on that further below). Unfortunately, Premium Economy and Business Class isn't available for booking with points on these charter flights.
Economy Wing
Economy No Wing
Antarctica day flights
140,000 Qantas Points
(RRP $2,195)
200,000 Qantas Points
(RRP $3,195)
South Pole scenic flight
170,000 Qantas Points
(RRP $2,695)
250,000 Qantas Points
(RRP $3,975)
New Years' Eve flight
170,000 Qantas Points
(RRP $2,695)
200,000 Qantas Points
(RRP $3,195)
As this is a charter flight, you generally won't earn Qantas Points or Status Credits unless specifically mentioned.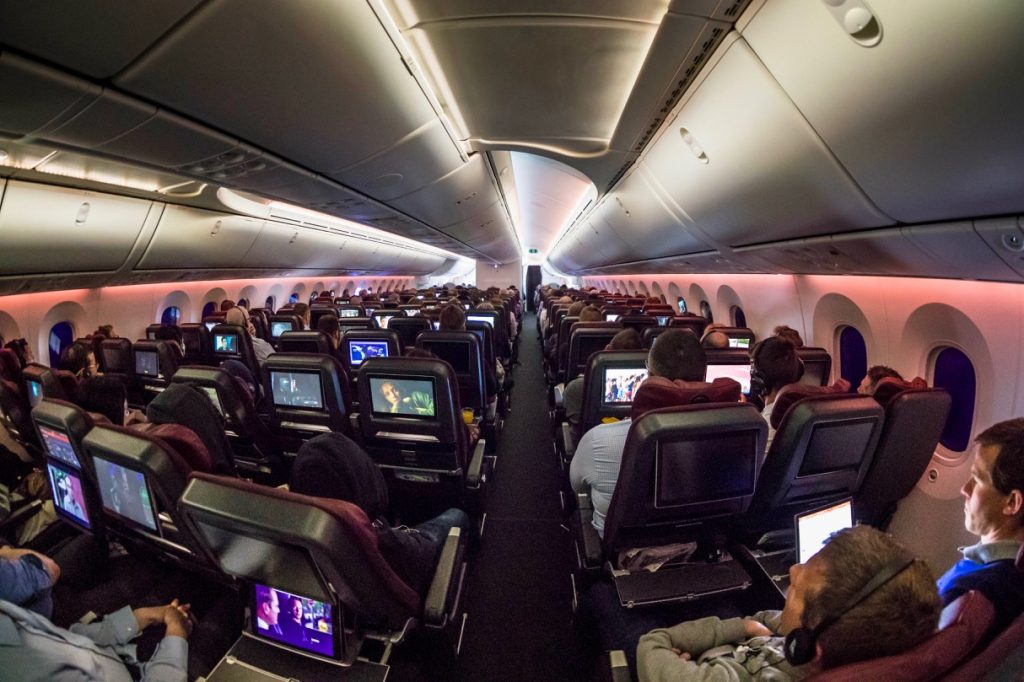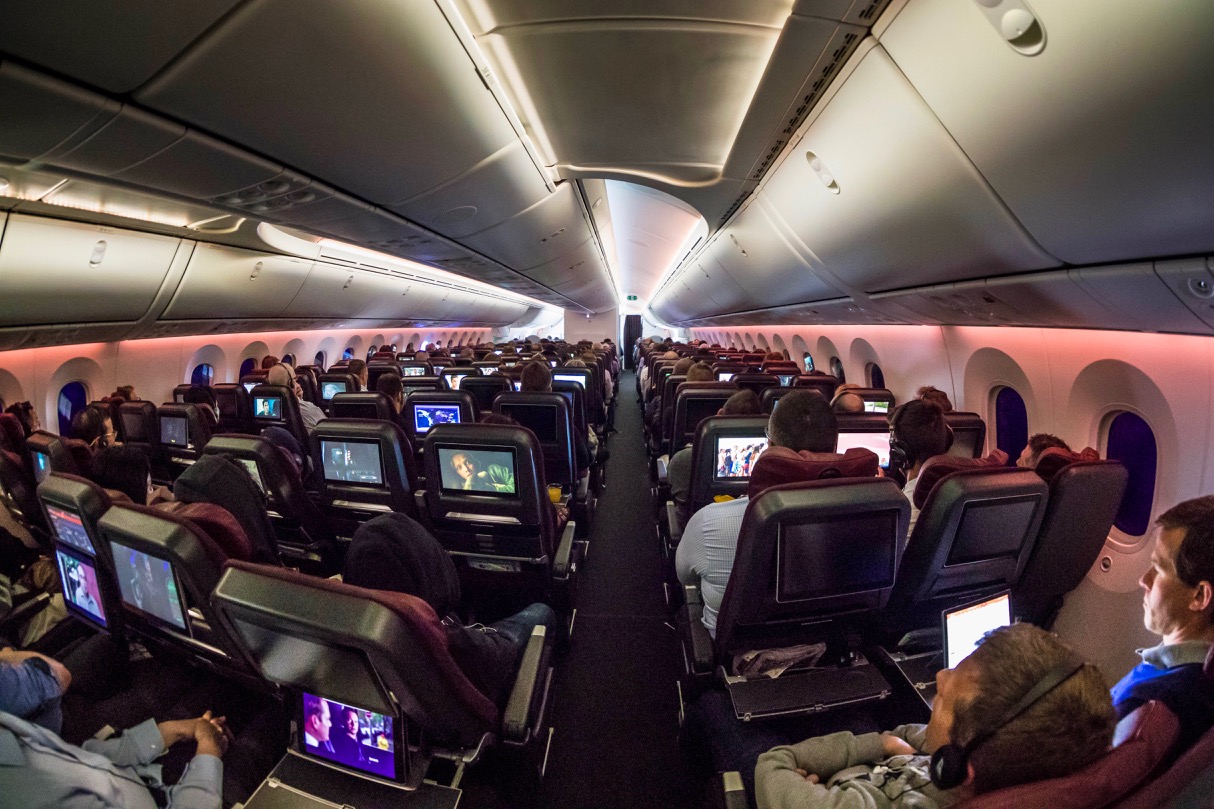 So, is it worth using Qantas Points for Antarctica flights?
You're getting roughly 1.57 cents to 1.6 cents per Qantas Points with these redemptions – we currently value each Qantas Point at 1.80 cents each.
Overall, the value is okay. If you have hundreds of thousands of points in your balance and want to enjoy an interesting and unique day out without any out-of-pocket costs, then the Antarctica flights aren't the worst option out there. For example, Qantas Hotel bookings with points usually only fetch a measly 0.6 cents per point.
Of course, you'll get far more value with your Qantas Points if you stuck to Business Class reward flights or upgrades on normal passenger flights with Qantas and other partner airlines.
140,000 Qantas Points is enough for a round-the-world ticket in Economy or a return Business Class flight between Sydney and Singapore (both plus taxes). Either option is likely to fetch much more in value than the Antarctica flight's RRP of $2,195.
How do I book, and what happens if I cancel?
Note: Qantas Points booking for the 23/24 season are not yet open.
To make the booking, call 1300 737 008 to enquire and have your Qantas Frequent Flyer details ready. Bookings made with Qantas Points have some conditions:
Name changes to another eligible family member is permitted up to 24 hours before departure, by contacting Chimu Adventures. A $150 fee applies.
If you cancel before 4 weeks of departure, you will receive a 50% refund of the points used
If you cancel within 4 weeks of departure, you will forfeit all points used
However, if Chimu Adventures cancels the flight, you will receive a 100% refund with no fees
How does seating work?
The Qantas Boeing 787 cabin is broken down into six zones, depending on seating comfort and the views.
Premium Business: First eight rows of Business Class, offering the best views
Business: Last three rows of Business Class, situated just on the wing
Premium Economy: The four rows of Premium Economy Seating
Economy Wing: Four rows of Economy Class situated over the wing
Economy No Wing: 11 rows of Economy Class situated behind the wing
Limited View Economy: Two rows of Economy Class without direct access to a window (but with priority access to common areas, such as the doors, instead)

What about seat swapping?
To ensure everyone has ample time at a window, seat swapping is done at halfway during the flight (with the exception of Economy Limited View seats). Generally, window passengers will head to the aisle or middle and vice versa – see how it works in the diagram below.

Unfortunately, you can't pre-select which individual seat you want. You'll be automatically allocated two seats (and two boarding passes) before the flight, within your chosen cabin class.
Summing up
Chimu Adventures' Antarctica scenic flights on Qantas Boeing 787s are a bucket list item for many. Fares in Economy Wing start from $2,195 and go up to $7,995 in Premium Business, for the standard day flights.
These prices might be out of reach for many. But then again, lots of you will have hundreds of thousands of untapped Qantas Points, just waiting to be used.
At this stage, only Economy Wing and Economy No Wing seats can be redeemed with Qantas Points. We think the value is decent enough if flying to Antarctica is a great aspiration of yours.
You'll still get far more value using those points on Business Class passenger flights, but we also understand that it's equally important to enjoy life and take advantage of the experiences on offer right now.
Use Qantas Points for an Antarctic adventure
was last modified:
December 14th, 2022
by