Qantas last week announced a long over due upgrade on their Sydney – Honolulu service
, upping the aircraft from their ageing 767 fleet to an A330, and then to at least 4x per week (and 5x in peak periods).
The 767 service was pretty much Qantas' worst international product – recliner style (not even lie-flat) seating for a 10 hour flight). They had previously announced that the 767's were going away in September on the existing 3x weekly service, and this news increases frequency to 4x week from December 20th.
The service will operate on Wednesdays, Fridays, Saturdays and Sundays from Sydney and Honolulu.
I am assuming that Qantas' new A330 lie-flat Business Class product won't feature on the route initially, and that these will be Skybed Mk1 equipped aircraft. Still, it's a great improvement, and with the greater number of seats on the plane, and increased number of flights, should potentially increase the opportunities to redeem points on the route.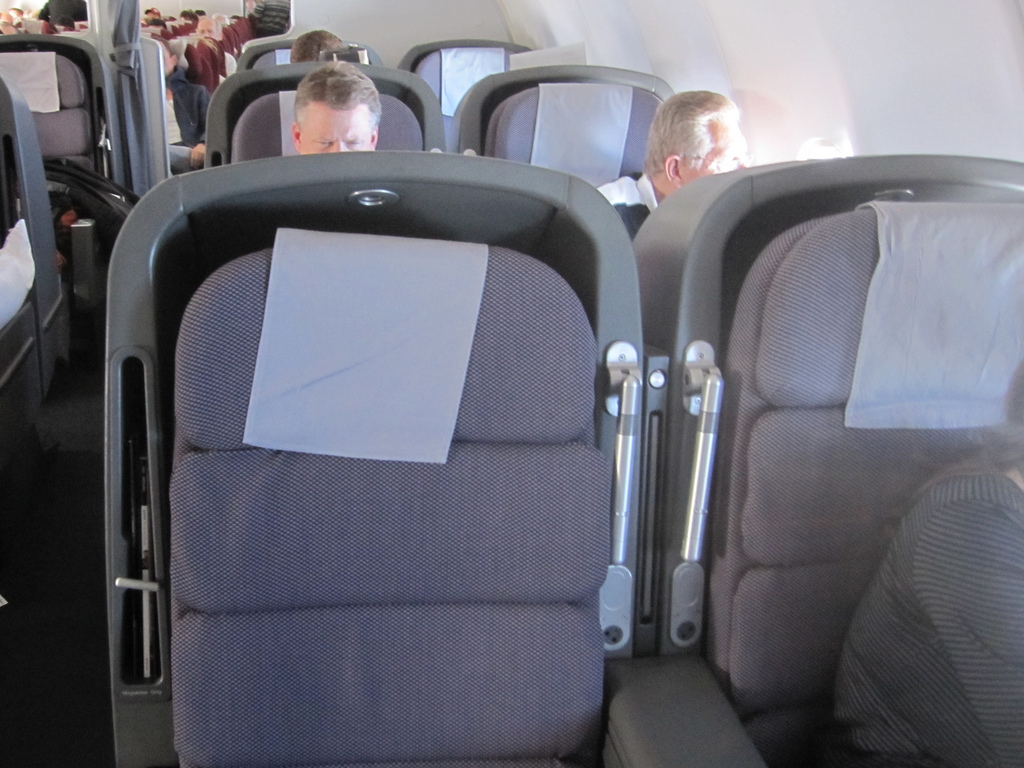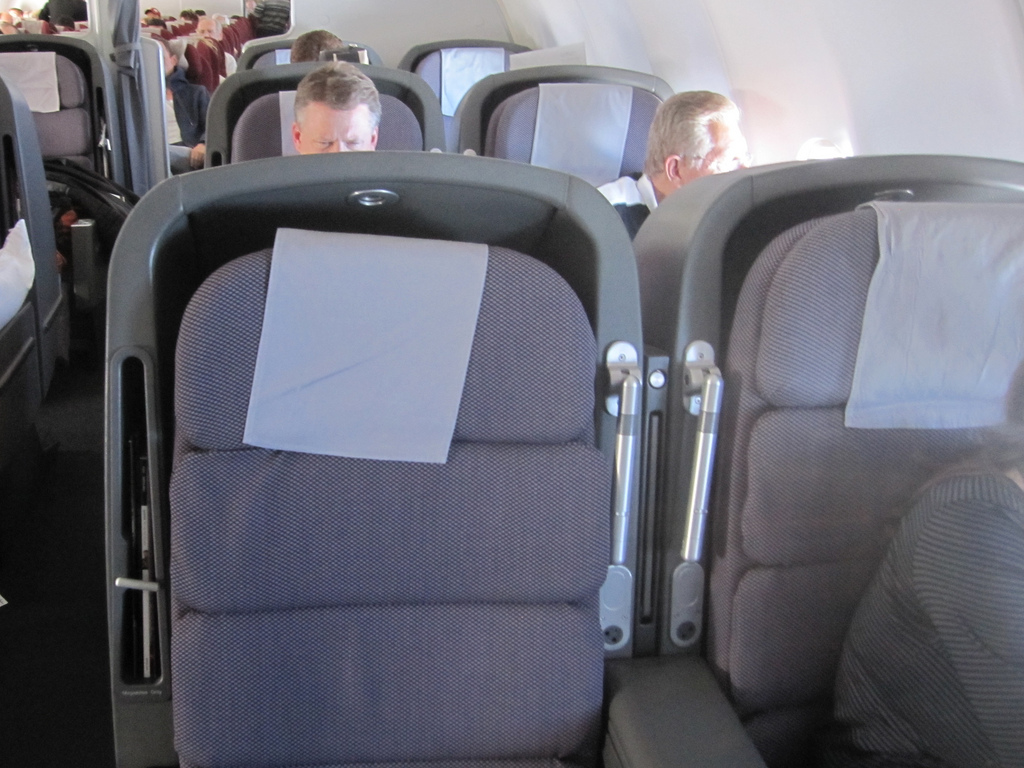 There's a guide (which now needs an update) to getting to Hawaii on points here.
Availability
Sydney – Honolulu has traditionally been one of the hardest routes to find availability on, so I checked out points availability on the route for mid January onwards.
Here's what there is for one Economy seat, for both outbound and return: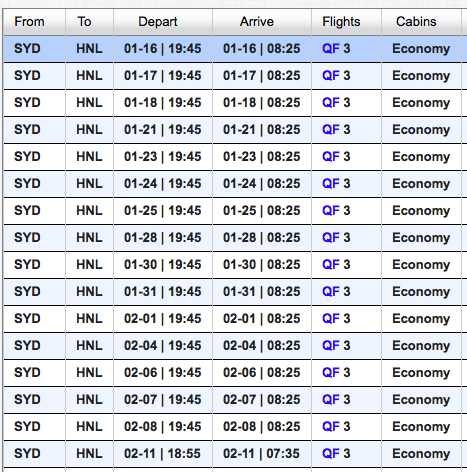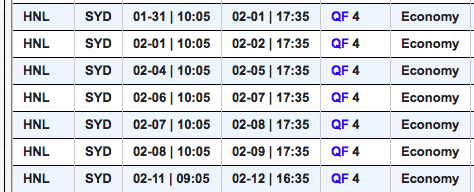 And for 2 Economy seats: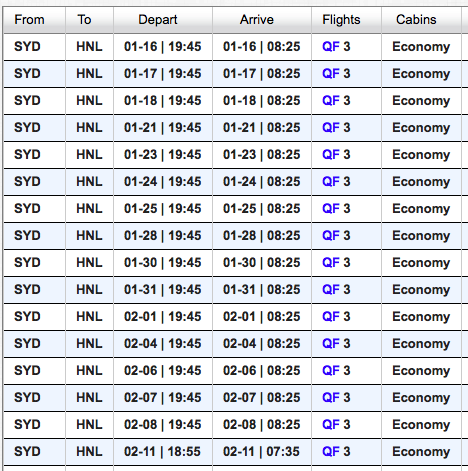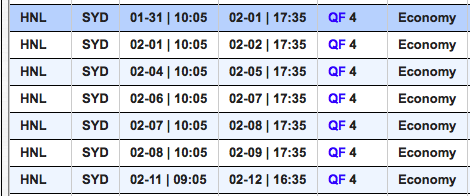 For one Business Class seat:


And for 2 Business Class seats, there was only one day with two seats in either direction:

However, it's worth noting that there is good availability in Jetstar Starclass for this period.
All up, availability is still not great, but possibly an improvement over 767 operations – and for leisure travellers, I think Hawaii is an intriguing stopover or hub option into the US.
Ad – Scroll down to continue reading.Minimum spend, terms & conditions apply.
Using Hawaii as an alternative to Qantas other US hubs, Dallas or Los Angeles
There are a great range of direct flights to and from the US mainland and Hawaii. With Hawaiian Airlines and Jetstar both operating frequently between Honolulu and Brisbane, Sydney and Melbourne, there's a real possibility of using Hawaii as a hub for one-stop onward travel into a range of destinations in the USA.
From Honolulu, there are a ton of direct flights on Qantas parters:
Alaska Airlines
Anchorage
Bellingham
Oakland (also from Kauai)
Portland
San Diego (also from Kauai)
San Jose (also from Kauai)
Seattle (also from Kauai)
American Airlines
Dallas
Portland
Los Angeles (also from Kauai)
US Airways
Phoenix (also from Kauai)
On Virgin Australia Velocity partners there's also:
Delta
Atlanta
Los Angeles
Salt Lake City
San Francisco
Seattle
Hawaiian Airlines
Las Vegas
New York
Oakland (also from Kauai)
Phoenix
Portland
Sacremento
San Diego
San Francisco
San Jose
Seattle
Tahiti
Finally, you could utilise KrisFlyer miles on United as follows:
Chicago
Denver (also from Kauai)
Houston
Los Angeles (also from Kauai)
New York
San Francisco (also from Kauai)
Washington
In Summary…
Qantas upgrading the route to an A330, and increasing frequency, makes it way more appealing to travel on than the 767.
This, and the increasing number of one-stop onward connections make Hawaii a really viable option for the Australian traveller who can spend a bit of time to stopover on their way to or from the mainland US.
Qantas upgrades Sydney to Honolulu service to A330 and increases to 4 services per week
was last modified:
February 6th, 2023
by