Peter gets all up in the fine print of most things and will be shining a light on terms and conditions and bringing you easy-to-understand guides to the best deals. Welcome Pete!
Image above – Descending the peak of Mt Merababu, Java, in the distance is Mt Merapi which we started climbing the following day.
Who are you and what are you doing here?
Although I'd love to say I'm always on the side of a mountain somewhere, the reality is my day job keeps me deskbound. Like many others, my love for travelling started when I was a cash-poor, time-rich student. That means I'm generally used to travelling on a shoestring budget. That habit has stuck with me in my time-poor working life, but I don't believe that means missing out on the finer things!
I'm always on the hunt for good points deals and for me that usually means being buried in the details and terms and conditions to make sure there isn't something rotten lurking in there. I'm mainly interested in points deals that you can integrate into your existing spend and everyday life, so that you don't actually have to end up spending any more money to be earning more points. Glad to be on board with the Point Hacks team!
What do you do when you're not here?
Unfortunately when I'm not writing things here I'm usually writing things at work, but I do have a life outside of writing, I swear. One of my favourite things to do is go hiking and camping. I really started getting into this after I spent a year travelling overseas only to realise there were thousands of destinations in my backyard that I hadn't explored!
Having said that I still love a bit of overseas travel. After getting into hiking here at home I took a couple of trips to Indonesia to hike up some volcanoes. The next place I hope to explore is South America.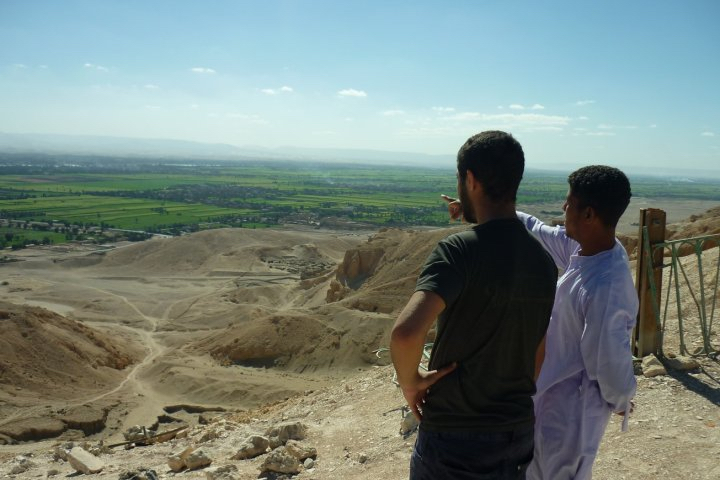 Exploring the Valley of the Kings, Luxor, Egypt.
What are your preferred points schemes and what is your main point earning strategy?
When it comes to points schemes I don't have any intrinsic preference, if it's a good deal I'll get on board no matter who it's with! Having said that most of my points at the moment are in the form of Qantas points and I've found them to be pretty useful there. This year however I'm turning my focus to Velocity points and hoping to build up my bank for a trip next year.
Admittedly my primary strategy for earning points recently has been through credit cards. Although it's not the most glamorous way to earn, it is consistent and regular. If you get the right deals with the right bonus points, a few good credit cards can earn you the same amount of points as many years worth of regular flying would.
But of course there are plenty of tricks and traps, that's why I always do enough research before signing up to or recommending any deals.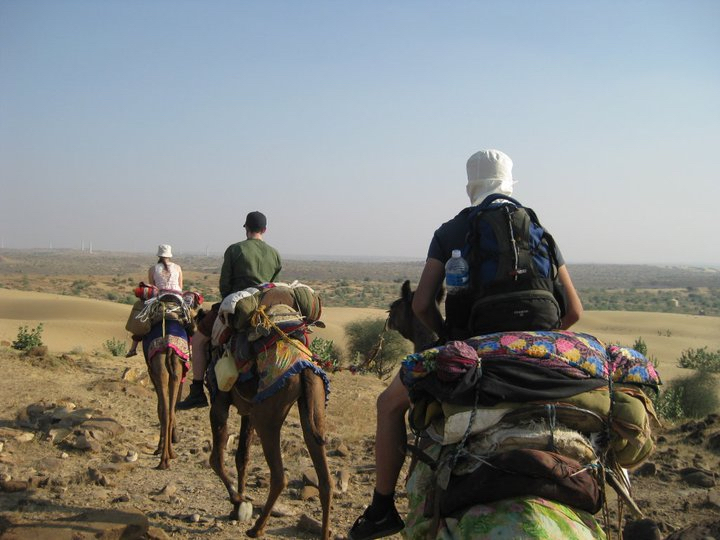 Camelback safari through the Thar desert from Jaisalmer, India.
Do you actually read the Terms and Conditions and what do you look out for?
Yes. Well not on everything but on most things, and certainly when it comes to credit cards and points deals. They can often seem really daunting and hard to understand but when you break them down they are usually pretty straight forward.
I'd encourage everyone to have a go at reading some the terms and conditions next time you come across them, because once you understand the layouts you'll realise it's not as hard as you imagined.
A key tip is to make use of the headings and subheadings. Skim through them first and you will most likely get an idea of which ones are the more important ones and which ones are likely to be of less concern to you. Also, there is almost always a 'dictionary' section at the start which will help you make sense of unfamiliar terms.
Keep an eye out for any surcharges and fees, they can hide in the most benign areas.
How do you spend your points and what are your upcoming plans?
Since I've been working away from home for the past few years, I've been putting my points towards domestic flights home. Before Tiger started flying to Canberra (which was very recently), it was not uncommon for people who book with a week's notice to get slugged $650+ for the 40 minute flight to Melbourne!
However, it's only about 600kms and since Qantas charges Frequent Flyer points based on distance, it doesn't cost you much in points to book a flight. After this experience I realised that if you're flying domestically and there are no low cost carriers, points are better than cash. I now plan on discovering more of Australia with my points.
My partner and I also have long term plans for a round the world trip in the next 5 years. We're both busy squirreling away points and money for that, so probably no other overseas trips for us for the time being.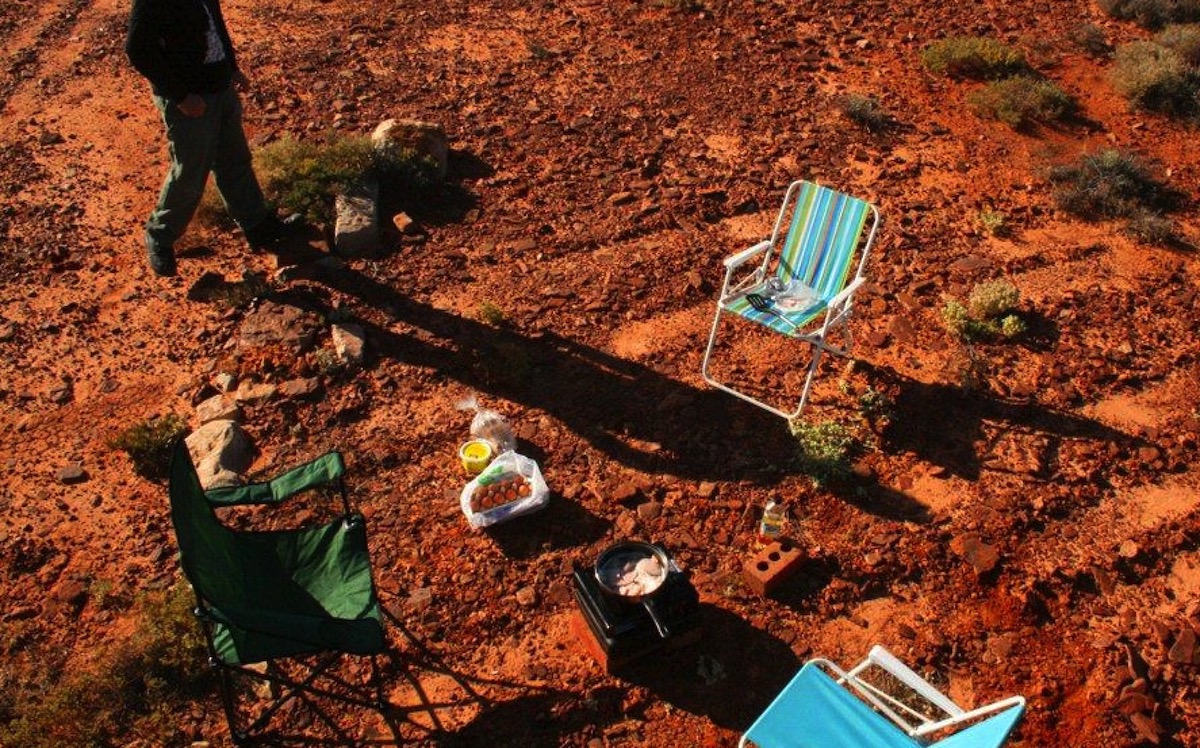 Breakfast spread on the way to Uluru, Northern Territory.
Meet Peter, our next new Point Hacks Editor
was last modified:
March 15th, 2019
by