Qantas sets new credit card payment fee at 1.3% – here's how it might work (or not) for you
Posted:
July 10, 2016 - 5:15 pm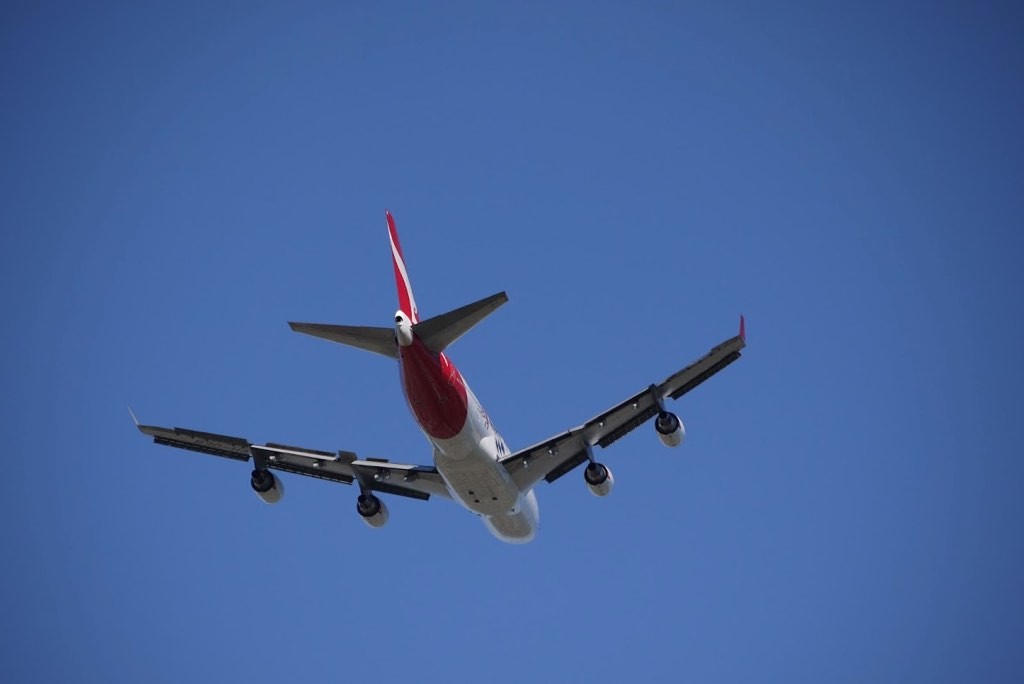 What we'll be covering
In May, we analysed the changes the Reserve Bank of Australia was making to credit card surcharges by airlines.
Now Qantas has announced its change from a flat-fee structure to card fees being based on a percentage of the fare, effective from 1 September 2016.
Note that these changes do not affect the payment of taxes on award redemptions (which currently nor will not attract a card payment fee), but does affect the Points Plus Pay option.
Virgin Australia and Jetstar are still working out their new fee structures, which we will cover when announced.
The changes


Domestic and Trans-Tasman flights: change from flat $7 credit card/$2.50 debit card to 1.3% credit card/0.6% debit card fee, capped at $11
International (excl Trans-Tasman) flights: change from flat $30 credit card/$10 debit card to the same percentages as above, but capped at $70
The new 1.3% cost is supposed to reflect a representative cost of Qantas accepting credit cards (with other charges differing in cost) as dictated by the RBA legislation.
In short, you'll save money a majority of domestic and international trips in Economy, but you'll probably pay more if flying Business or First internationally.
Here are the exact thresholds – you will end up paying:
less if your fare is under $538 for domestic or Trans-Tasman flights, which is most Economy flights within Australia, but for some more expensive East-West Coast (e.g. Sydney to Perth) and Trans-Tasman flights (Melbourne to Queenstown, you'll pay more
less if your international (excl Trans-Tasman) flight is under $2308, which is good for Economy fares, but you'll pay more for most Business and First Class fares
Ad – Scroll down to continue reading.Minimum spend, terms & conditions apply.
How might this impact your payment choice?
The 1.3% payment fee makes your life easier when it comes to calculating whether to pay a surcharge in order to earn points on your credit card.
Here's why: if using a 1 Qantas Point per dollar credit card, that would equate to a cost of 1.3c per point.
In our frequent flyer point valuations, we think a Qantas Point is worth 1.9c each. That means paying the surcharge may make sense.
To make that 1.3% fee work harder for you, you could consider using one of the handful of credit cards that offer a extra points when making travel purchases, or credit cards that give bonus points when spending with Qantas.
Netting an extra point per dollar, for example by using the Qantas Amex Discovery card (which has no annual fee) would bring the cost per point down to a reasonable 0.65c.
All up, it's another reason to understand your own value of a point so you can make more informed choices when it comes to spending on your cards.
Examples of the Qantas payment fee changes
Domestic Economy: with the average domestic return Economy fare costing $400, the credit card fee will drop from $7 to $5.20, whilst the debit card fee will basically remain unchanged (dropping from $2.50 to $2.40).
International Economy: if buying a return Economy ticket from Melbourne to Los Angeles for, say, $1200, the credit card fee will drop from $30 to $15.60, with the debit card fee dropping from $10 to $7.20.
International Business Class: if buying a Business Class ticket for say $5500, the credit card fee would jump from $30 to $71.50, but it is capped at $70, which is still a 130% increase. Paying by debit card would cost $33 instead of $10.
But with many of our readers redeeming their hard-earned points for international Business and First Class awards, this change doesn't affect them all that much. Your fees will only increase if you are buying an international flight for over $2308.
Of course, there are times when we buy Economy Class tickets with cash and, in most cases, we'll see these fees drop, especially on sale fares.
Summing up: ways to minimise fees or maximise points
Consider using a credit card that offers at least 1 point per dollar or more to make the 1.3% surcharge pay back
Use one of the fee-free payment methods: POLi, BPAY for bookings made at least 7 days before departure, Qantas UATP card (if you're a big corporate customer) or credit voucher
If you do have to pay by card, use a debit card (including Qantas Cash) which attracts a 0.6% fee instead of 1.3% with a credit card (but obviously you'd be forgoing the points earn on the credit card purchase)
Book with an online travel agency (OTA) such as Expedia or Zuji which, in some cases, do not have card fees
Consider making award bookings instead of paying for flights with cash in Business and First Class, and stick to cash for Economy Class tickets
Qantas sets new credit card payment fee at 1.3% – here's how it might work (or not) for you
was last modified:
August 25th, 2023
by