Qantas to refresh domestic fleet by 2034
Airbus, Boeing and Embraer are all in the mix.
Posted:
October 5, 2021 - 3:04 pm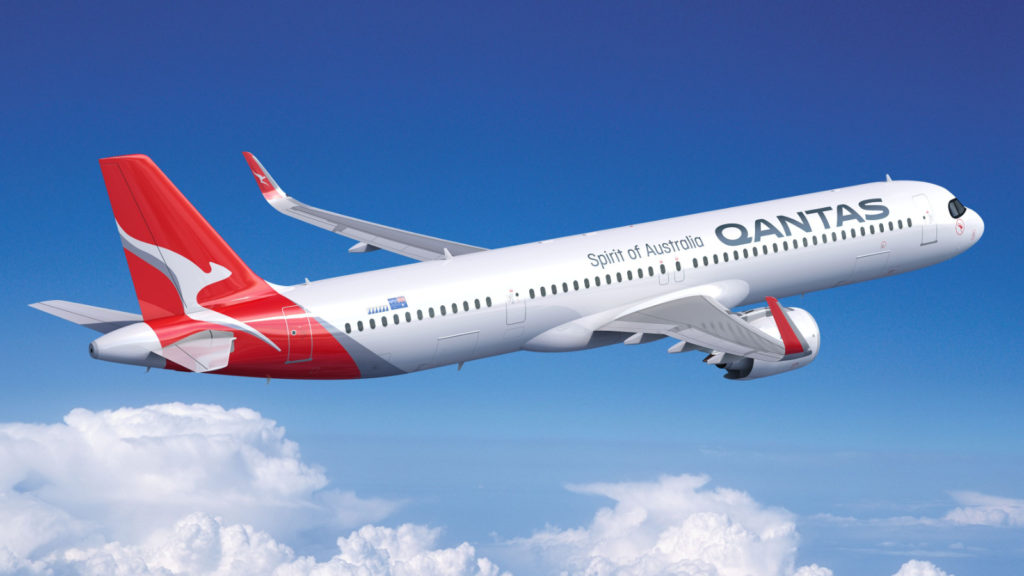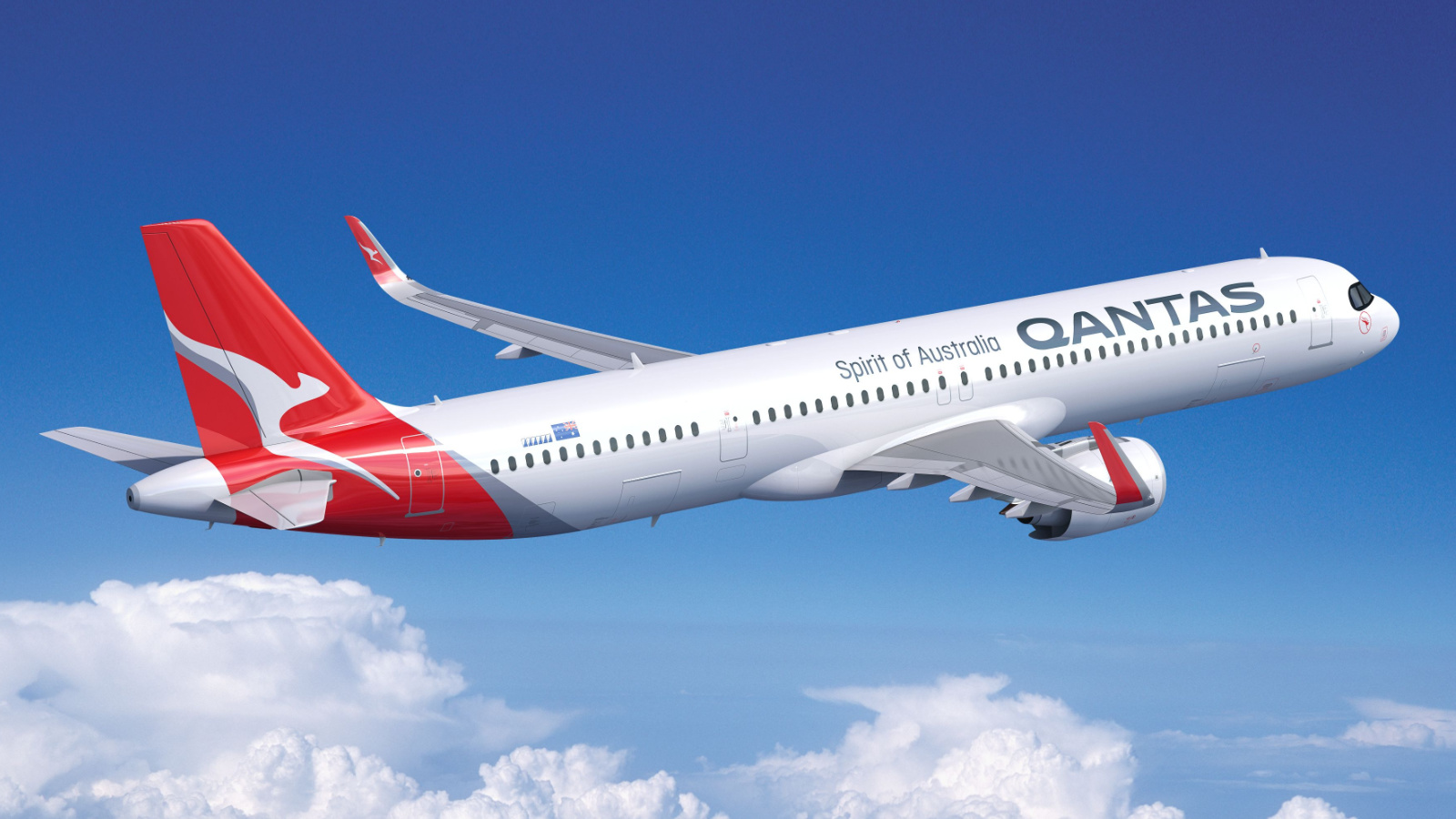 What we'll be covering
Qantas is close to officially signing off on its '10 year program' for renewing its fleet. Boeing 737-800s and 717s make up the bulk of its current domestic fleet, which predominantly dart around Australia. Dubbed 'Project Winton', Qantas expects more than 100 new aircraft to enter the fleet, with deliveries expected from the end of 2023 to 2034.
It's the perfect time to buy as well. With COVID-19 slashing travel demand, Qantas is in deep discussions with aircraft manufacturers to nab the best possible price. And there's a lot at stake here. The winning jets will form part of Qantas' workhorse fleet for many decades to come.
Qantas CEO, Alan Joyce, said that this decision will be a key milestone for Qantas, with the jets likely to serve for up to 20 years.
We're calling this Project Winton, after the birthplace of Qantas in outback Queensland, because this is a foundational decision for the future of our domestic operations.

All of the next-generation aircraft we're considering have the potential to drive big improvements in trip cost and overall efficiency, and they're great platforms for delivering a better premium service to our customers.

This is a long-term renewal plan with deliveries and payments spread over 10 years, starting in FY23, but the equally long lead time means we need to make these decisions soon.

The aircraft we're considering have been in service for several years, which gives us the confidence that they've gone through rigorous troubleshooting by the time they enter our fleet. They're new, but they are known quantities.

– Alan Joyce, Qantas Group CEO, 5 Oct 2021
Passengers will ultimately be the winner here, with the modern jets placing an increasing emphasis on comfort. Expect quieter cabins, the latest mod-cons, and a sparkling new interior fit for the 21st century.
Boeing 737 MAX or Airbus A320neo?
The main battle being fought is the search for Qantas' Boeing 737 replacement. Right now, the Red Roo flies 75 of these single-aisle jets around Australia and on short-haul international routes.
In the ring is the Boeing 737 MAX family (from the shorter MAX 7 to the longer MAX 10). The family will go up against the Airbus A320neo and A321neo. Both offer a 40-50% noise reduction from previous generations and a 14% saving on fuel use and emissions. Depending on the configurations, these jets could seat from 138 to 220 people across Economy and Business Class.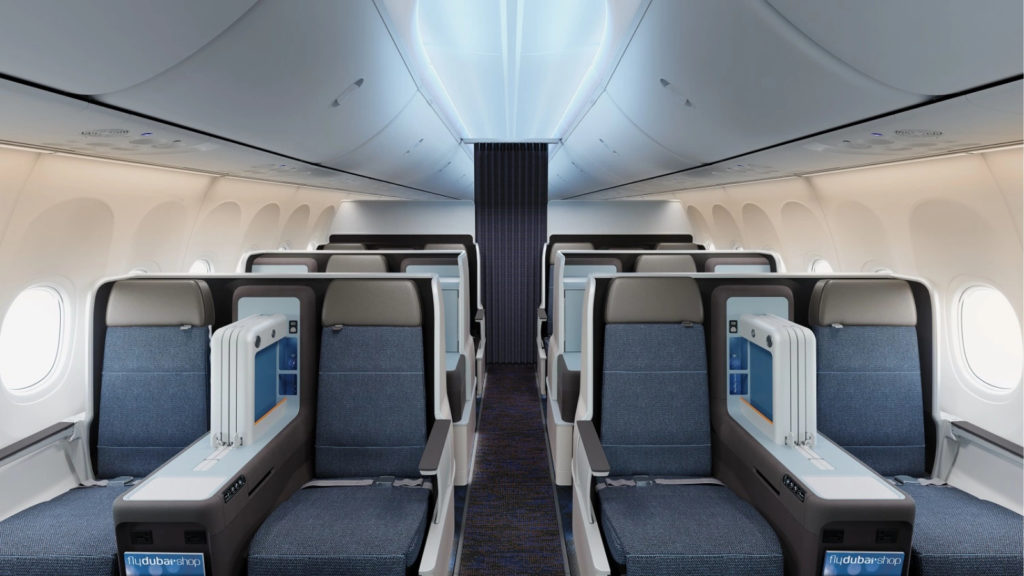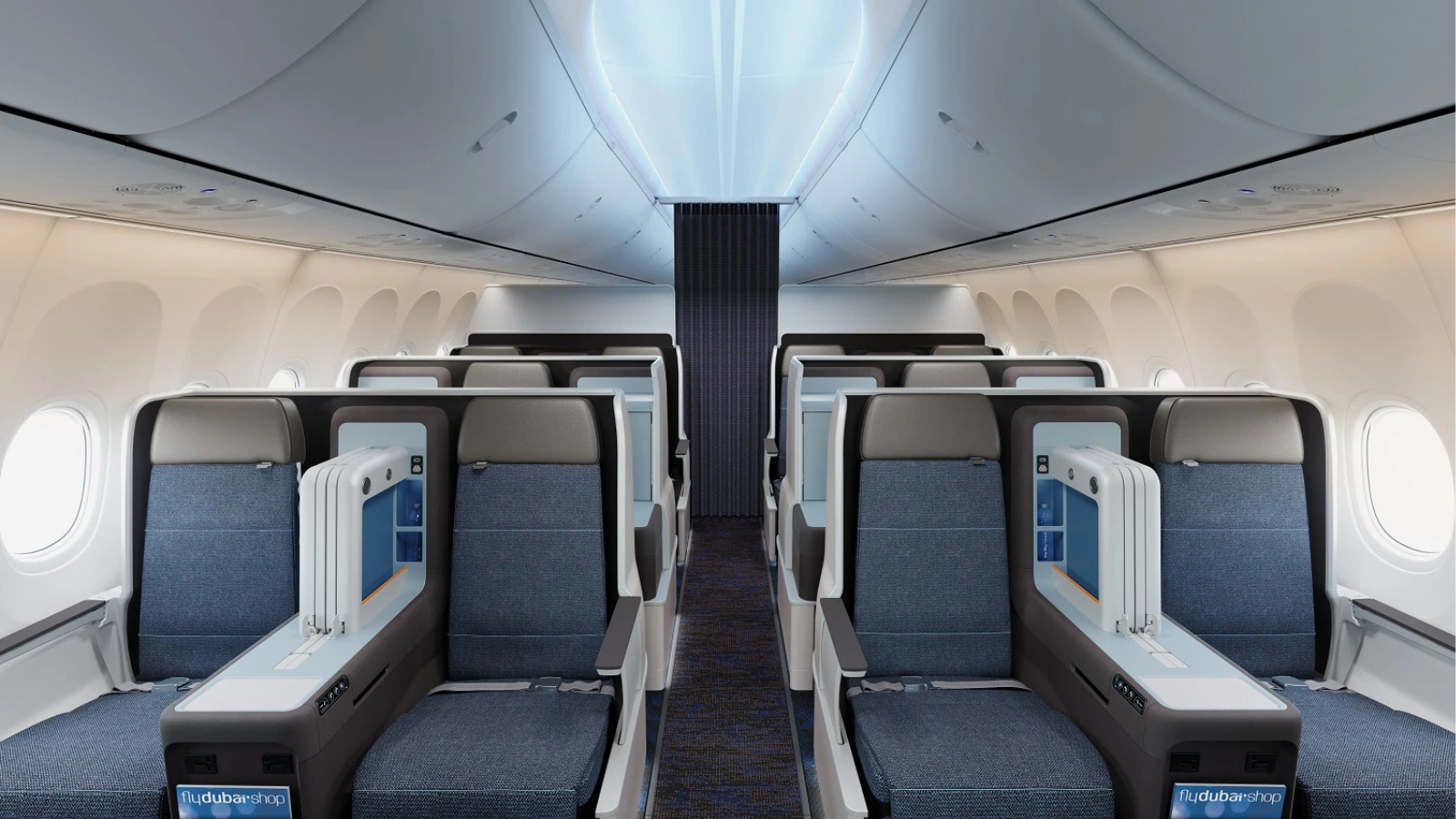 Boeing will be eager to tempt Qantas with a sharp price on the Boeing 737 MAX family. After all, keeping with the Boeing 737 means less pilot retraining and changes to existing maintenance facilities.
But Qantas already has a sizeable order with Airbus. The Airbus A350 will headline Qantas' ultra-long-range 'Project Sunrise' flights. 109 Airbus A320/A321 aircraft are already on order, predominantly for Jetstar.
The Qantas Group will also receive up to 36 Airbus A321XLR jets starting from 2024. These aircraft may be split between Jetstar and Qantas. Perhaps, a larger initial investment into the Airbus A320neo family could make sense in the longer term.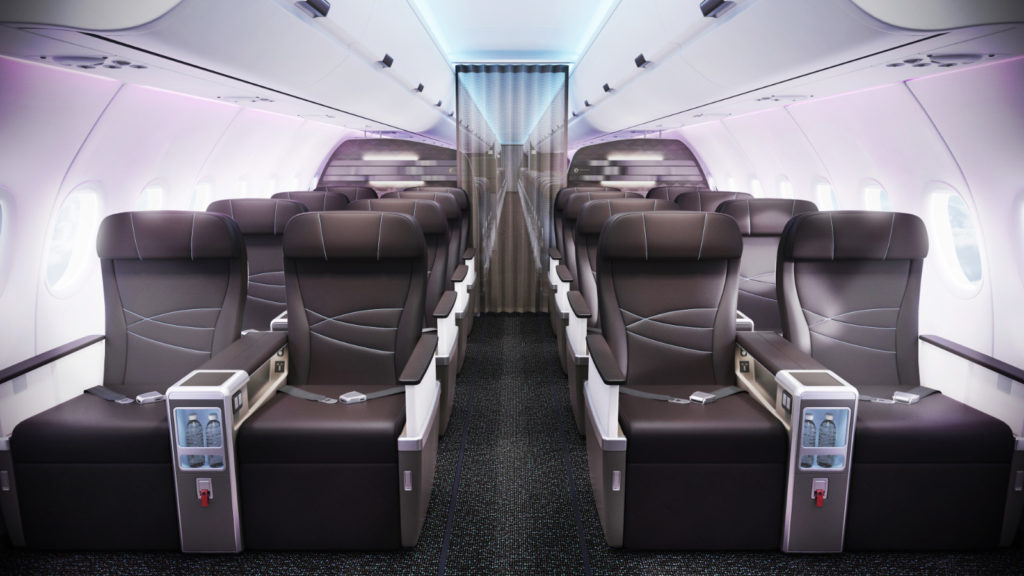 From a passenger perspective, the Airbus A320neo family probably comes out on top. The cabin is wider and the Airspace design concept is arguably more advanced than Boeing's Sky Interior. The wider cabin will also grant Qantas more flexibility in choosing new Business Class seats, particularly on the longer A321neo jets.
Ad – Scroll down to continue reading.Minimum spend, terms & conditions apply.
Embraer E-Jet E2 or Airbus A220?
QantasLink has 20 Boeing 717s in its fleet, which seat 110 to 125 passengers on regional flights. Both the Embraer E-Jet E2 family and the Bombardier-designed Airbus A220 are up for contention.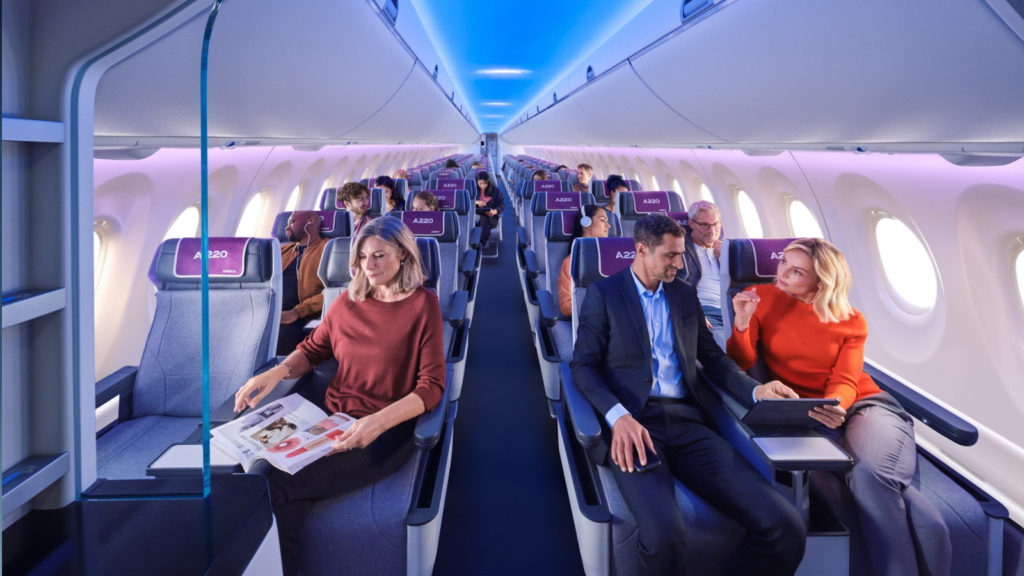 The Airbus A220 is designed for the smaller 100-150 seat market, and it certainly looks good on paper. It's a nimble jet with 25% lower fuel burn than previous generation aircraft, with also half the noise footprint.
Qantas has some limited experience in flying Embraer E-Jets, with Alliance Airlines operating a number of E190 jets between Adelaide, Alice Springs and Darwin, on behalf of QantasLink.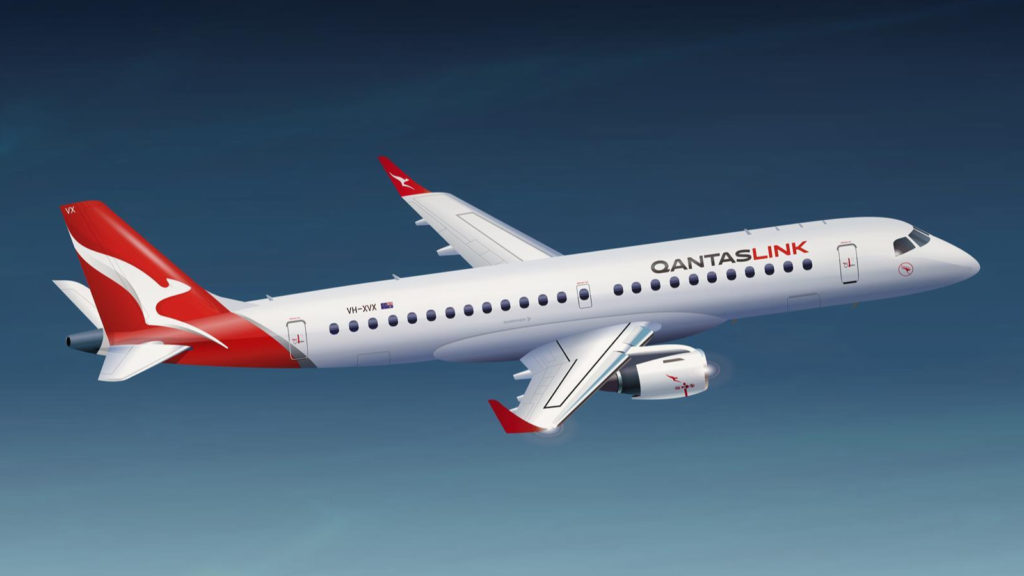 Once again, Qantas will likely favour the Airbus' A220 jet overall. But ultimately, it will come down to the pricing that Qantas can eke out of Embraer and Airbus.
Summing up
Qantas' Boeing 737s aren't going anywhere just yet, as the current fleet age is 7 to 19 years old. Although Qantas will retire some older jets first, the younger ones will continue flying for many years.
Both aircraft decisions come down to cost. And one of Alan Joyce's strengths is playing both sides of the coin to get the best possible outcome. We know that Qantas will likely choose multiple variants from the same family. By doing this, Qantas aims to create a right-sized fleet that suits all types of routes.
Our approach is always to have the right aircraft on the right route, which really means balancing the size of the aircraft with the demand in each market. The mix of aircraft we're considering means we'll have more operational flexibility, which for customers translates into more direct routes to smaller regional centres and more choice of flights throughout the day.

At the other end of the spectrum, we'll be picking up where we left off with our direct flights to London and New York as part of Project Sunrise, which we hope will start operating in 2024/25.

– Alan Joyce, Qantas Group CEO, 5 Oct 2021
In terms of the main fleet replacement, the Boeing 737 MAX is likely to deliver the best cost savings to Qantas. But if Airbus can provide a razor-sharp deal (perhaps on a mix of A320neos, A321neos and A220s), then Airbus could certainly remain in contention.
The final decision is expected to be made by the end of 2021, with firm orders placed by mid-2022. However, Qantas indicates that it would 'retain significant flexibility to make adjustments depending on market conditions'.
Will Qantas become an all-Airbus operator in the future? Let us know your thoughts in the comments below.
Qantas to refresh domestic fleet by 2034
was last modified:
August 24th, 2023
by