What are the COVID travel requirements for New Zealand?
The NZ border is open, but you'll need a few important pieces of paper to cross it.
Posted:
May 19, 2022 - 2:00 pm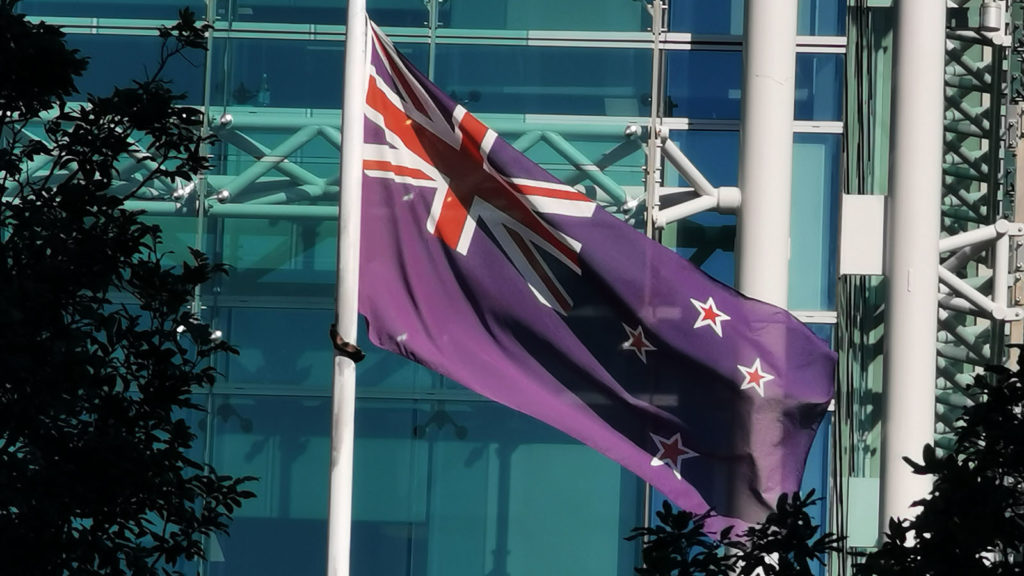 What we'll be covering
More Australians holiday in New Zealand than in any other country. And with New Zealand's COVID requirements and travel restrictions significantly eased, getting there in 2022 isn't a bother.
But there are some rules to follow to make sure you have a smooth trip. Here's what it takes to hop across the ditch – and how I found it, having recently ventured to Auckland.
New Zealand's COVID-19 vaccine requirements
New Zealand's COVID vaccine rules are similar to many countries. Simply put, travellers must have received 'a full course of an approved COVID-19 vaccine' prior to visiting.
For most Australians, this means two doses of AstraZeneca, Moderna, Novavax or Pfizer. A booster dose is not required for entry into NZ. See here for all acceptable vaccine types and the minimum number of doses.
You can prove your vaccination status by presenting an International COVID-19 Vaccination Certificate.
Requirements are less stringent for returning New Zealand residents, including Australian passport holders who ordinarily live in NZ. But the rules above apply to Australians merely visiting New Zealand, such as popping over on business or for a holiday.
So after providing proof of vaccination during check-in for my flight to Auckland, what was it like on the ground in NZ?
As it happened, nowhere in New Zealand asked for proof of vaccination as I moved throughout Auckland. Not at hotel check-in, when sitting down in cafés and restaurants, or when visiting tourist attractions. While this was previously a requirement, local rules have eased.
Still being the type of traveller to over-prepare, I'd gone to the trouble of having my Australian vaccinations registered in New Zealand's own 'My Vaccine Pass' health system. Just in case somewhere didn't get the memo. But I needn't have worried!
The only times I needed proof of COVID vaccination were at check-in for my flight to New Zealand, and again at check-in for my flight back to Australia. Easy stuff.
Ad – Scroll down to continue reading.Minimum spend, terms & conditions apply.
New Zealand's COVID-19 testing requirements
Under New Zealand's COVID-19 requirements, all travellers aged two and over must undertake:
A pre-flight COVID test and return a negative result, before flying to New Zealand. This can be a PCR no more than 48 hours before your flight's scheduled departure time from Australia. Or it can be a professionally administered or certified RAT or LAMP test taken within 24 hours of your international flight's departure time.
A self-administered RAT upon arrival in New Zealand. You'll receive a free pack of tests before clearing Customs at the airport. The NZ Government will send an email after your arrival, and you'll need to confirm your result. You can do this test at your hotel, and there's no need to self-isolate unless the result is positive.
Another self-administered RAT on day five or six of your stay. The day you arrive is day zero, so if you land on a Monday, this test can occur on Saturday or Sunday.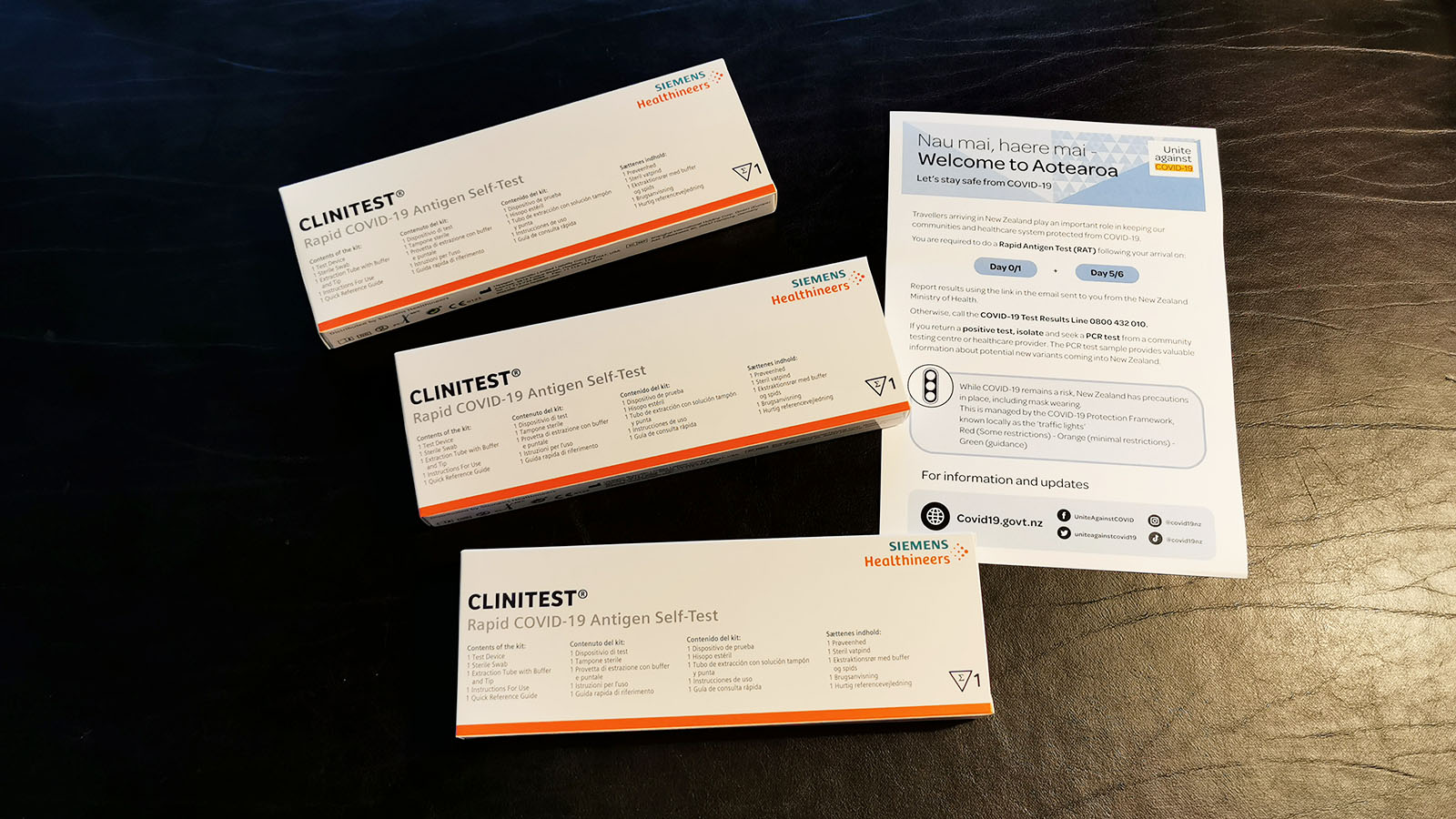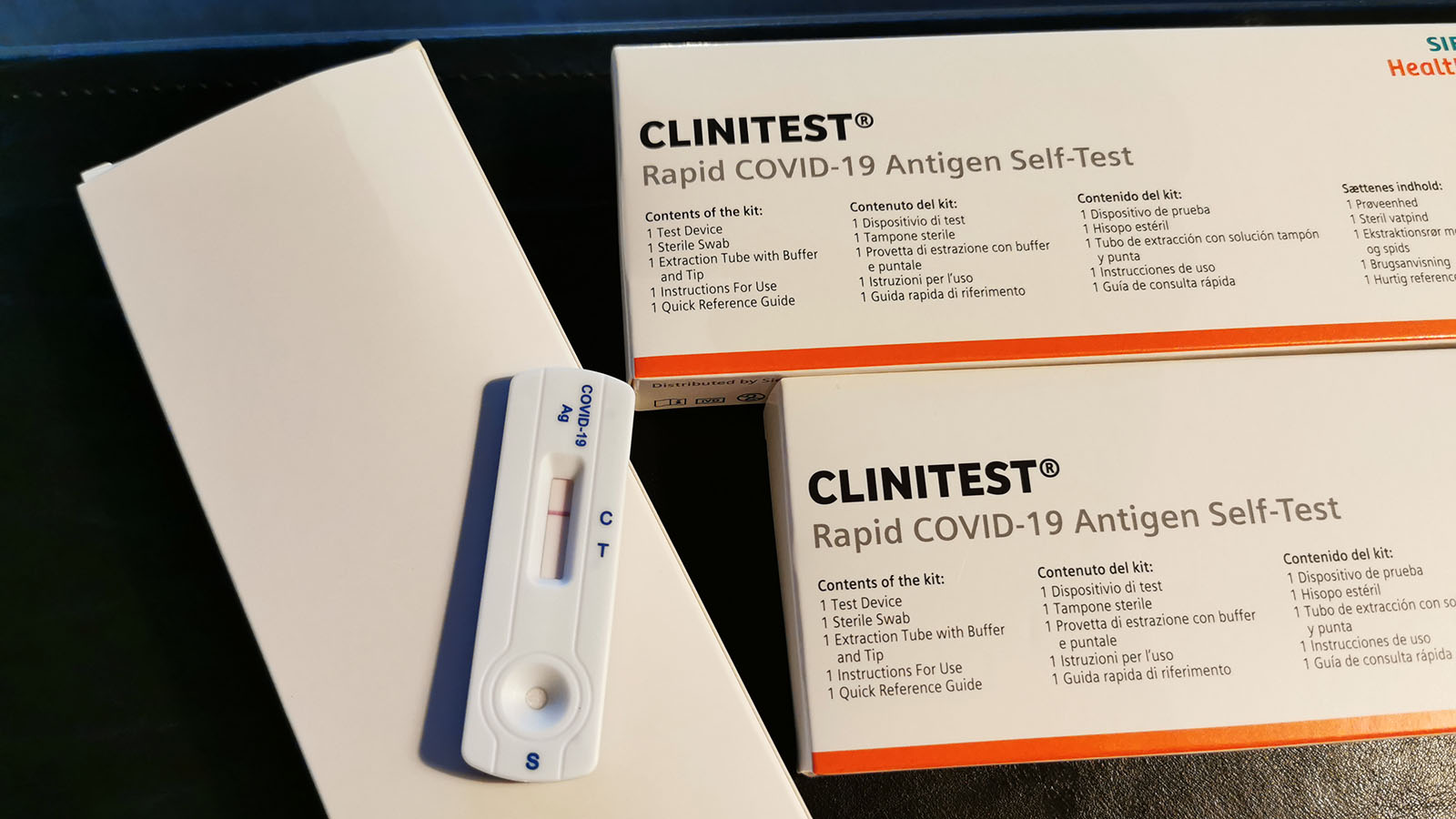 The most 'important' of these is the pre-flight test. Timing is crucial, and you'll need to have a certificate proving your negative result. That's presented at check-in – without it, you won't get past the counter.
On returning to Australia, testing requirements vary between states and territories. In New South Wales and Victoria, testing after your return is merely advisable. But in Queensland, a self-administered RAT is mandatory within the first 24 hours. But that's still easy enough.
On another note, pack some masks for the trip. You'll need to wear one at the airport and on the plane, except when eating and drinking.
At New Zealand's current 'orange' setting, masks are also mandatory indoors in most locations. This includes public transport, rideshare and taxi vehicles, hotel lobbies and lifts, retail stores, museums, other attractions and more.
Apps and paperwork for visiting New Zealand
Along with proof of vaccination and the testing requirements above, there's just one more thing before you'll be on your way. That's the COVID-era paperwork needed for entry to New Zealand, and to return to Australia.
For entering New Zealand: Complete a New Zealand Traveller Declaration online before you travel. These are usually approved within minutes. Once granted, check your email inbox for a PDF. You can print this, or display it on your device when required. It contains a QR code confirming you're all clear to travel. It's no more difficult than many of Australia's domestic border pass requirements of yesteryear.
For returning to Australia: Lodge an Australian Digital Passenger Declaration before the journey home. This can be done online or through an app for Android and iOS. Many travellers have reported issues with scanning their passports on mobile, so I used the proper website instead and found the process quite easy.
Speaking of apps, I'd also downloaded and set up the NZ Covid Tracer check-in app for this trip, before arriving in New Zealand. But its use is largely paused, in line with eased contact tracing across New Zealand. I didn't have to open it once during the trip, or scan a single QR check-in code.
Summing up
Getting yourself to New Zealand comes with a few more steps than before the pandemic. And as long as you're prepared, it's very workable and straightforward enough.
Sure, it seems complex at first. But it all comes down to having a few specific pieces of paper to present at check-in. After that, it's smooth sailing ahead.
I certainly wouldn't hesitate to return to New Zealand under the current COVID settings, even if there are a few extra boxes to tick for now.
Also read: Auckland is calling! Jet there in style on points
As we've seen throughout COVID-19, requirements for domestic and international travel can change. It is the traveller's responsibility to always check official government sources for the latest and most up-to-date policies and procedures before making plans or undertaking travel. While correct at the time of writing, the rules outlined in this article may vary over time, and this article may not always reflect those latest changes.
---
Stay up to date with the latest news, reviews and guides by subscribing to Point Hacks' email newsletter.
What are the COVID travel requirements for New Zealand?
was last modified:
August 25th, 2023
by