Emirates opens dedicated lounge for kids at Dubai Airport
After all, why should adults have all the fun?
Posted:
February 15, 2022 - 11:00 am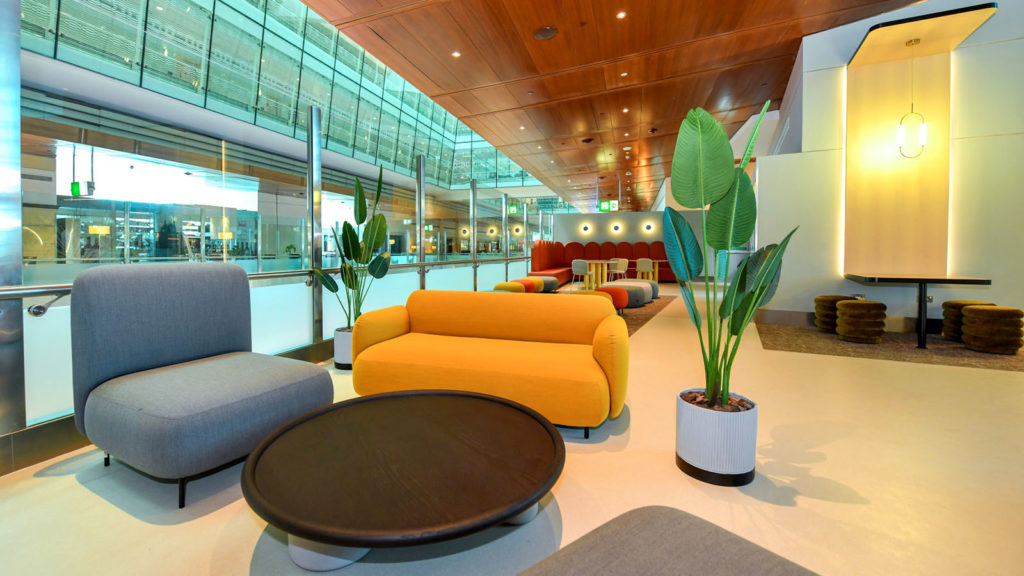 What we'll be covering
Kids travelling through Dubai Airport can now look forward to a brand new Emirates lounge. But it's not simply a Business Class or First Class space with a regular kids' room attached. This lounge is exclusively for high-flying children.
Offering drinks, snacks, entertainment areas and video games, flying just got more fun!
Who can access the Emirates lounge for kids?
Sorry – Emirates' lounge for kids doesn't quite offer a 'Dubai babysitting service' for parents enjoying the airline's Moët & Chandon Champagne Bar nearby. It's instead available for kids booked to travel as 'unaccompanied minors'.
After check-in at Dubai Airport, or after arriving on a connecting flight, unaccompanied minors will be escorted here by Emirates staff. When it's time to fly, they'll again be assisted right until they reach their seat.
Where is Emirates' new lounge for kids?
For kids flying solo, this lounge enjoys a central location at Dubai Airport. Positioned above the departures level in Terminal 3's Concourse B, it's a short (escorted) walk from check-in.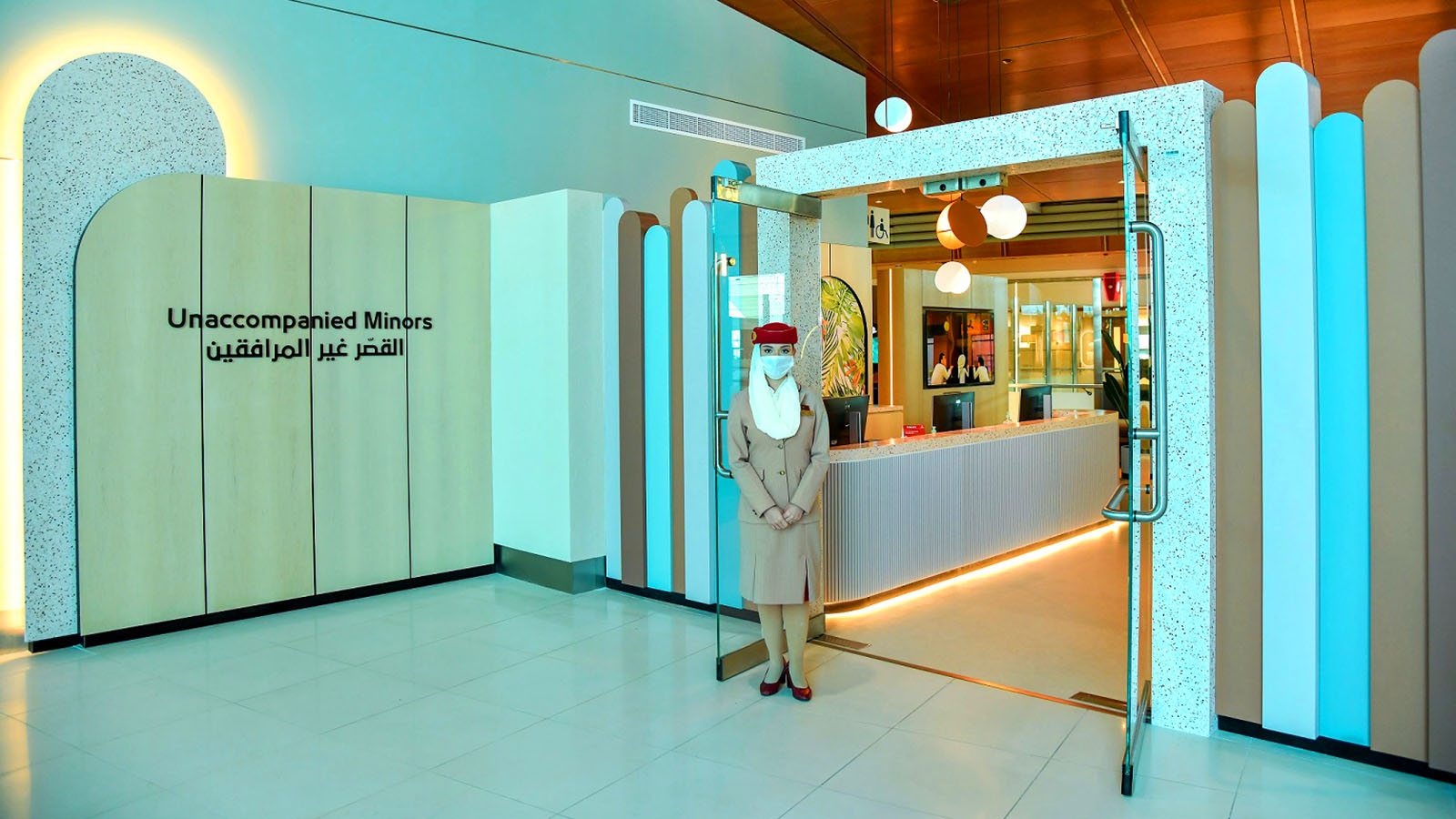 Open 24/7, it's next door to Emirates' First Class Lounge in the same concourse. And rest assured, it's not a replacement for the kids' rooms in the nearby 'adult' lounges: it's a separate lounge for unaccompanied minors.
Ad – Scroll down to continue reading.Minimum spend, terms & conditions apply.
Who can travel with Emirates as an unaccompanied minor?
If your child is travelling alone and aged 5-11, they must be booked as an 'unaccompanied minor' with Emirates. The service is also available for kids aged 12-15, but comes at an extra charge. That's US$50 (A$70) per child, per flight – or US$200 (AU$280) for a return trip between Australia and Europe.
But speaking of babysitting, here's a twist. If a child under eight is travelling with their parents, and those adults are booked in a different cabin, Emirates' 'unaccompanied minor' service is also available. That's handy if you plan to cross the globe in Business or First Class, but can't justify the same expense for a school-aged child.
What's on offer at Emirates' lounge for kids?
Built with kids in mind, Emirates' lounge for unaccompanied minors is sure to keep the young ones busy before boarding.
There's space to play games, as well as a TV area with child-friendly channels, including Cartoon Network. Multiple PlayStation 4 consoles also stand at the ready.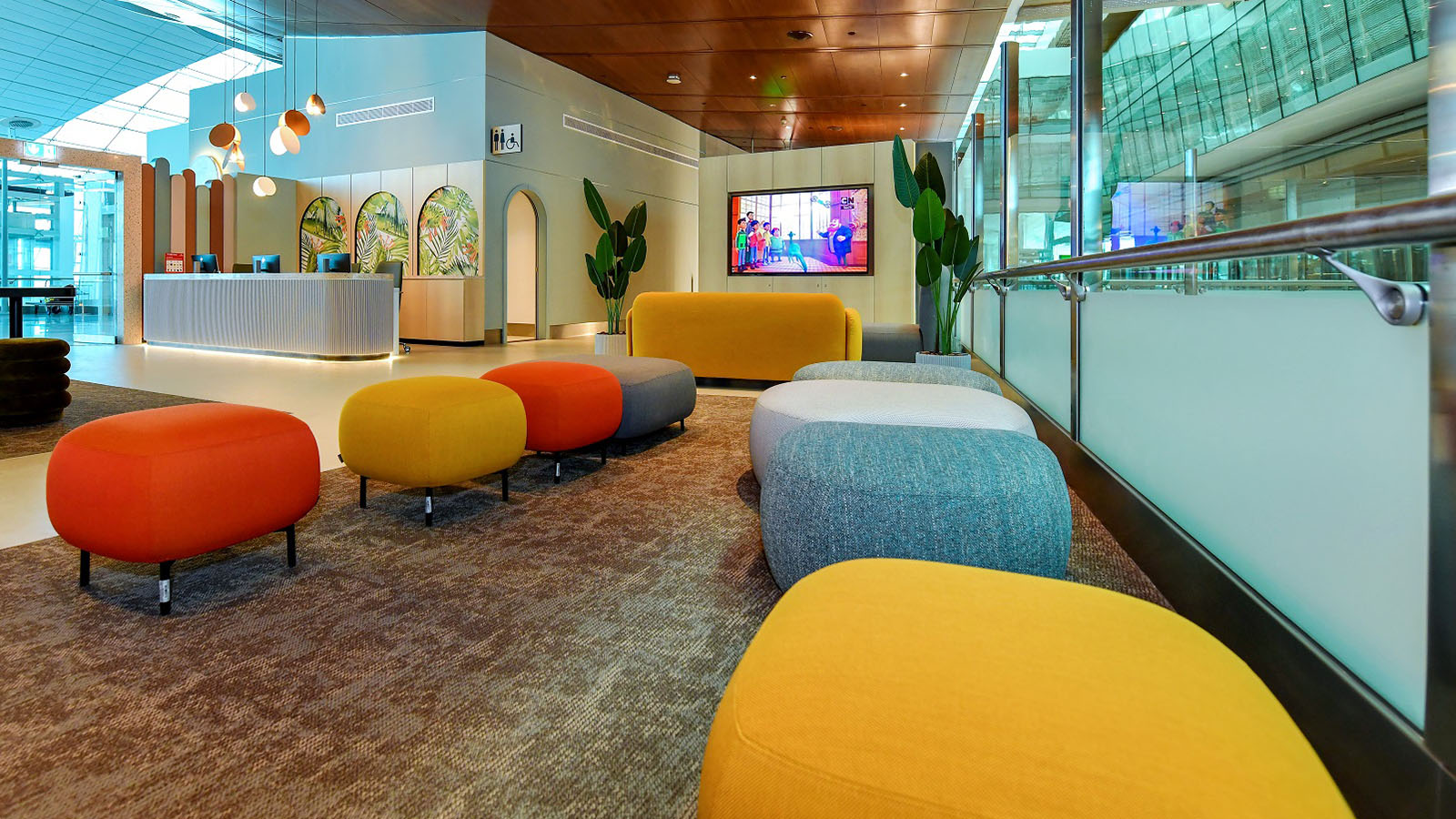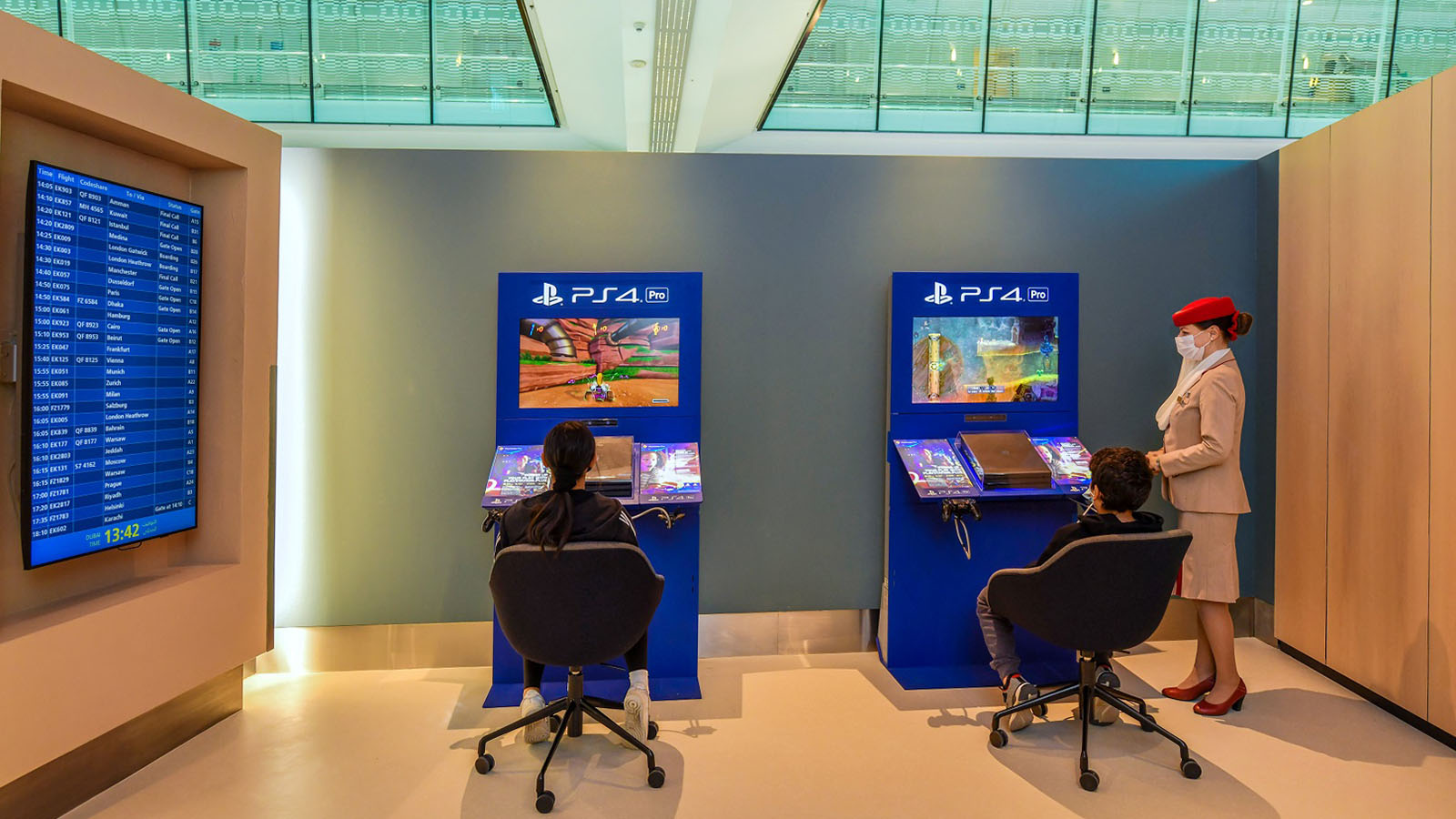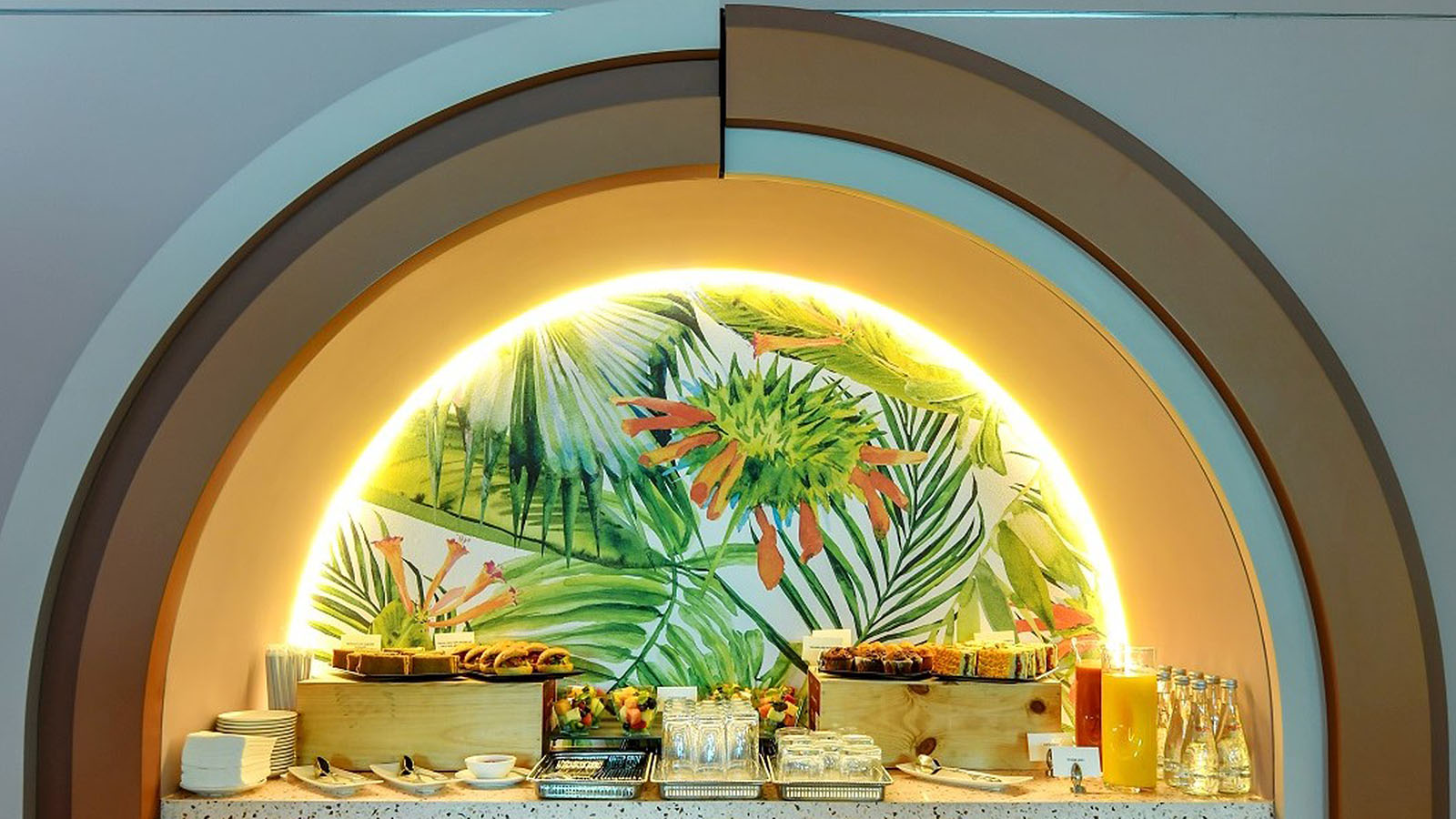 Kids can also enjoy snacks and light bites from the buffet, along with a selection of drinks. Free Wi-Fi is available too.
How long can kids stay in Emirates' child-friendly lounge?
If beginning a journey in Dubai, kids should check-in at the recommended time for their flight. This may vary by destination, so check with Emirates for its latest policies. But when connecting through Dubai, kids may get longer to enjoy the space.
If that connection is from an Emirates flight to a partner airline, the transit time can be up to four hours. That stretches to eight hours when both the inbound and outbound flights are operated by Emirates. Once it's time to leave, children enjoy priority boarding and are escorted to their seat.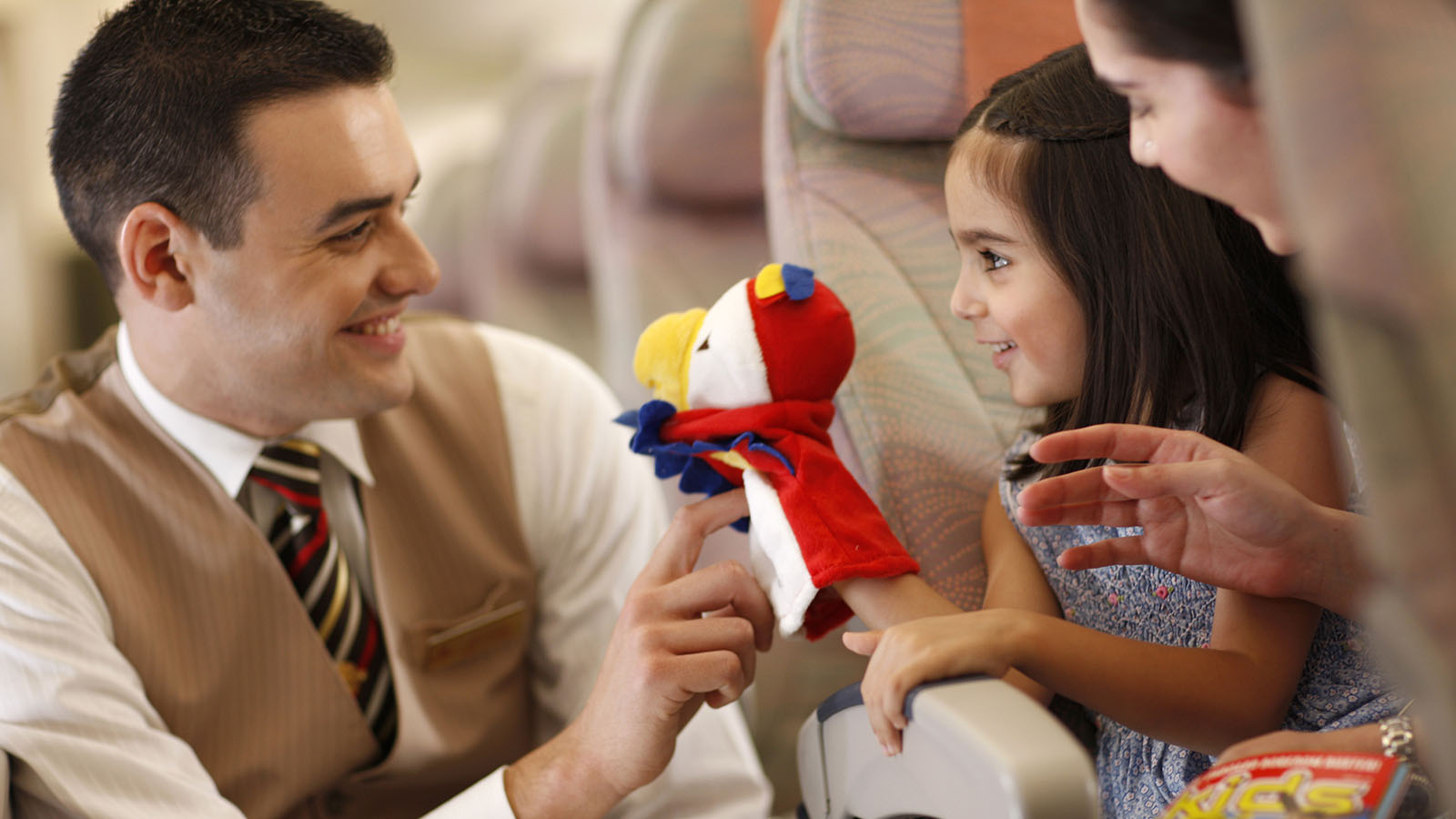 Summing up
As more international borders come down, families across the world are being reunited. For kids doing the travelling, the experience just got better at the mid-way point. That's sure to help ease boredom along the way and make the journey one to remember.
It's also smart marketing by Emirates. When kids get older, they'll have fond memories to look back on from their voyages through Dubai Airport – tempting them to return, and perhaps try the more 'grown-up' lounge next door.
---
Stay up to date with the latest news, reviews and guides by subscribing to Point Hacks' email newsletter.
Emirates opens dedicated lounge for kids at Dubai Airport
was last modified:
August 24th, 2023
by