Cathay Pacific is on the cusp of change. Under the umbrella of simply 'Cathay', the airline is spreading its wings and will launch a 'new premium travel lifestyle brand' that 'brings all we love about travel together with everyday lifestyle'. Cathay will place a greater focus on spending, dining, shopping and hotel offers, though the program will only be available in Hong Kong initially.
Around the rest of the world, Cathay Pacific will remain the brand of the airline. But Cathay will likely roll out its lifestyle offerings in more countries over time.
Ad – Scroll down to continue reading.Minimum spend, terms & conditions apply.
Program 'enhancement' on the way?
A more relevant tidbit is the hint that Cathay will seek to merge – or at least simplify – the airline's Marco Polo Club frequent flyer program and the separate Asia Miles rewards scheme, which has long been a source of confusion for casual members.
"Cathay" brings together Cathay Pacific, Marco Polo Club and Asia Miles all in one place, simplifying the way our customers interact with us, including how they earn status and use miles.

– Cathay Pacific spokesperson, 5 July 2021
Currently, members can sign-up for the free Asia Miles program in order to earn spendable miles from flights, shopping and more. Asia Miles is great for booking reward seats on Cathay Pacific flights as well as partners such as Qantas. Meanwhile, Marco Polo Club is the loyalty program for the airline, but comes with an initial US$100 sign-up fee which is only waived in subsequent years for active flyers.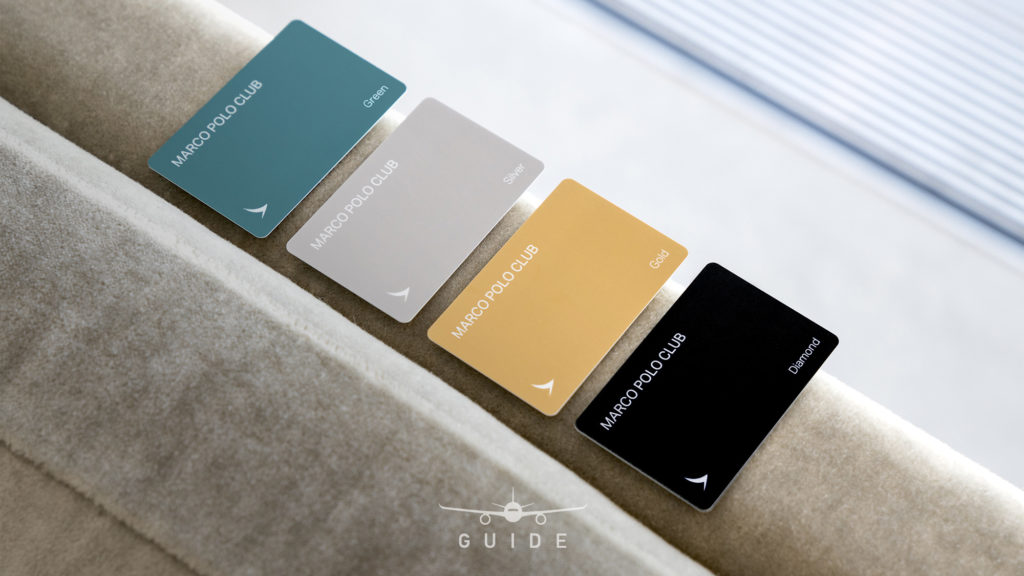 It's anticipated that the programs will be refreshed in 'the first half of 2022', with Cathay promising that it will be 'clearer and more convenient' to earn and spend miles with partners, as well as having 'more ways to earn Club Points [for elite status] than ever before'.
At the heart of the 'Cathay' brand is a celebration of all the best things we love – and have missed – about travel. We are very proud to have been connecting our customers with people, places and experiences around the world through the joy of travel.

"Cathay' reinforces our commitment to engage with our customers in their everyday lives with world-class service. By adding more value and simplicity, we are helping to move them forward in life as per our 'Move Beyond' purpose.

– Augustus Tang, Cathay Pacific CEO, 5 July 2021
Summing up
Whether or not Cathay is hinting at an impending devaluation of the Asia Miles and Marco Polo Club program is presently unclear. Loyalty programs have a bad track record when it comes to changes. Plus, the COVID-19 pandemic is hugely disruptive to Cathay Pacific and the broader travel industry. The last major devaluation to Asia Miles was June 2018, with some further changes implemented in September 2019.
But there are scope for positive changes too. Cathay Pacific's Marco Polo Club scheme is quite convoluted. You would find it considerably more difficult to earn elite status in it compared to many other oneworld airlines. Streamlining the tier upgrade structure could make the program more attractive in 2022.
Cathay to simplify Marco Polo Club, Asia Miles
was last modified:
July 6th, 2021
by