Many of us will have fond memories of jetting off on long-haul journeys abroad and settling back to choose the movie or 3 that will occupy the next dozen hours. But it's not quite the same when you're flying around Australia or over the ditch to New Zealand.
There's a good chance your next flight won't even have seat-back screens. But maybe (just maybe!), streaming entertainment and inflight WiFi will make up for it.
Qantas inflight entertainment
Updated: 2 September 2021
If having new releases on tap is your thing, then Qantas is your best shot. Having said that, not all jets have personal in-seat screens, so be prepared for some wireless Q Streaming instead.
Here's a roundup of the inflight entertainment options on jets you might fly in the foreseeable future:
Boeing 737s: 38 of 76 jets have in-seat entertainment, while the rest have overhead screens and Q Streaming. Most jets should have fast and free WiFi by now.
Airbus A330-200s: 8 of 18 jets have in-seat entertainment throughout the whole plane. The rest have Q Streaming and in-seat screens in Business Class only. Again, most jets should have fast and free WiFi by now.
Airbus A330-300s: All 10 jets have in-seat entertainment. None have WiFi.
Boeing 787-9s: All 11 jets have in-seat entertainment. None have WiFi.
Note that Qantas' inflight WiFi is only available on domestic flights with selected Boeing 737s and Airbus A330-200s. On the plus side, it's usually fast and always free. Our onboard tests have shown that even Netflix can be streamed in the air during periods of good connection.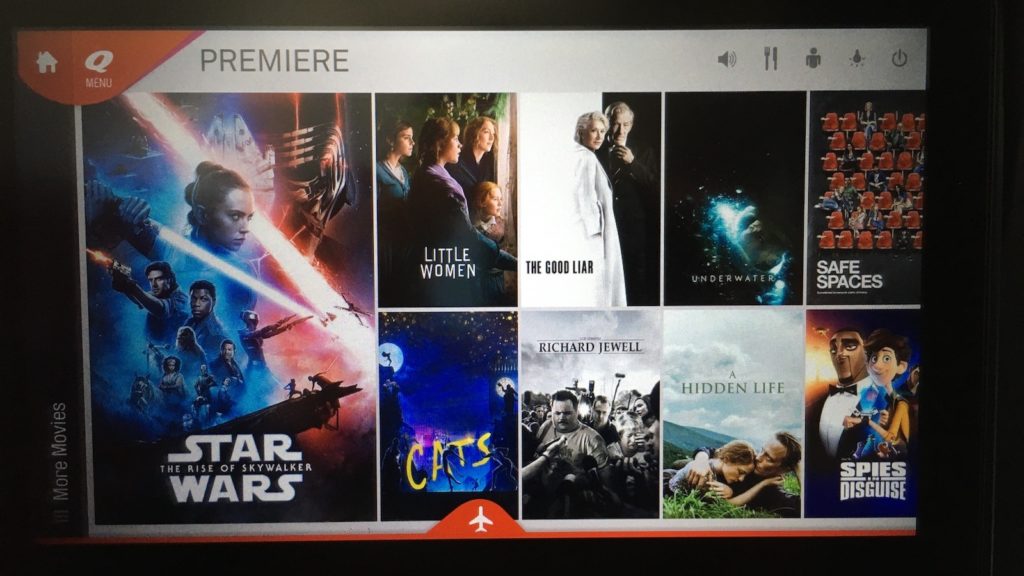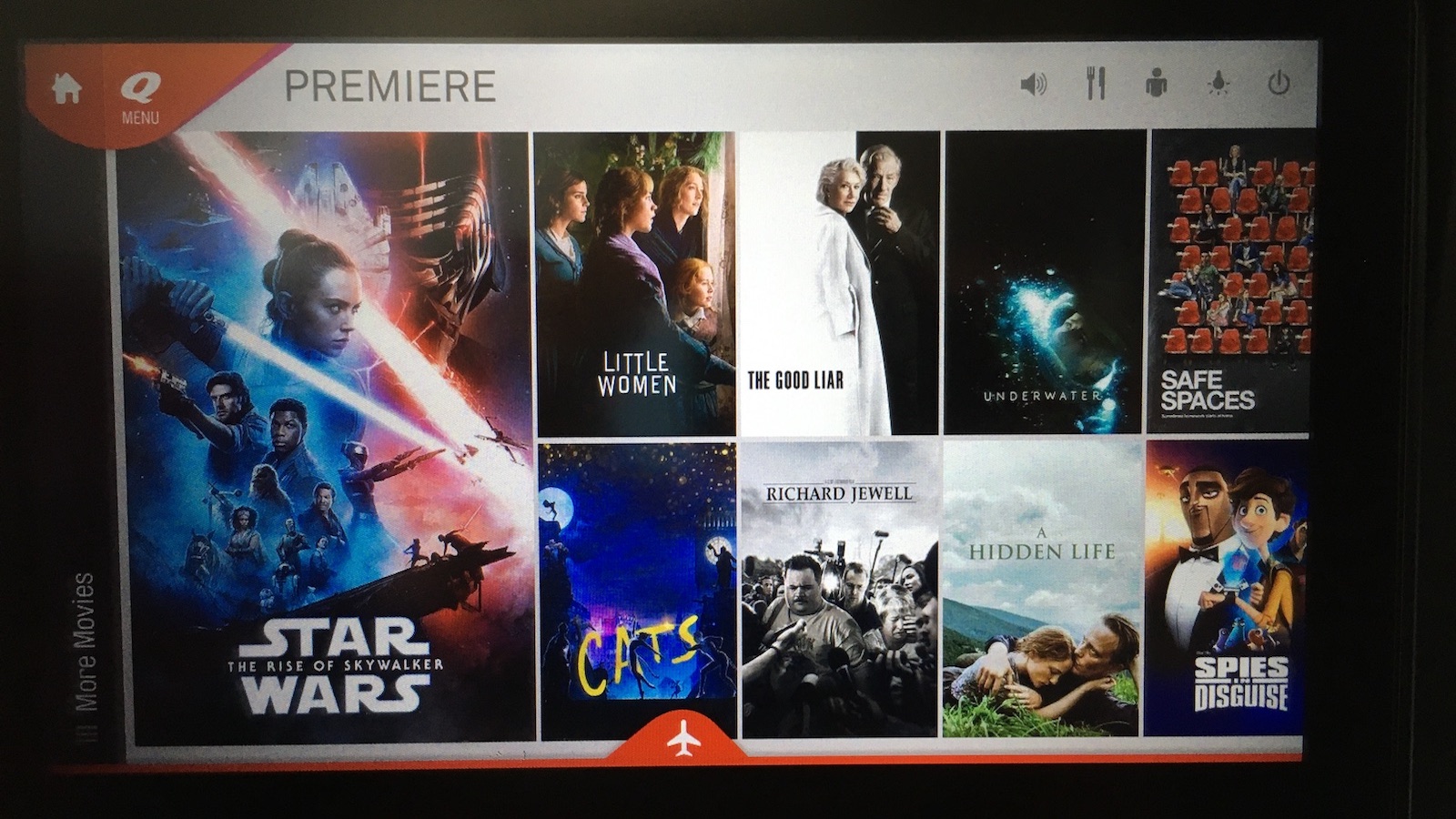 On 2 September 2021, Qantas also revealed that all QantasLink jets will receive streaming wireless entertainment. Happily, this includes 'Premiere movies' and 'binge-worthy TV series'.
These jets include:
Boeing 717s
Fokker 100s
Airbus A320s
Alliance Airlines' Embraer E190s
The retrofits will start from September 2021 with an Airbus A320, and be gradually rolled out to the rest of the fleet by mid-2022. There's a whopping 2,500 hours of entertainment available, including content from Stan.
Qantas Group Chief Customer Officer Stephanie Tully said that when the rollout was complete, inflight entertainment would be available on up to 180 Qantas and QantasLink aircraft.
Customers tell us they value being able to take time for themselves inflight to catch up on their favourite TV shows or watch movies they didn't get to see at the cinema.

This investment means more of our customers will have access to inflight entertainment, particularly when travelling to smaller capital cities and regional centres.

– Stephanie Tully, Qantas Group Chief Customer Officer, 2 September 2021
Also read: QantasLink Airbus A320 and Fokker 100 review →
Virgin Australia inflight entertainment
With the departure of Virgin's much-loved Airbus A330s and Boeing 777s in 2020, the airline's fleet doesn't offer personal seatback screens anymore.
Instead, you'll find streaming inflight entertainment beamed to your personal device – best to BYO headphones and power bank if you plan to take part. Movies and TV shows are available, as well as some podcasts and reading material. But it's best to load up your own tunes on Spotify Premium or similar, since there's no music section.
Make sure to download the Virgin Australia Entertainment app (separate from the main Virgin Australia app) so you're ready for streaming. You may be able to access content via your mobile browser once connected.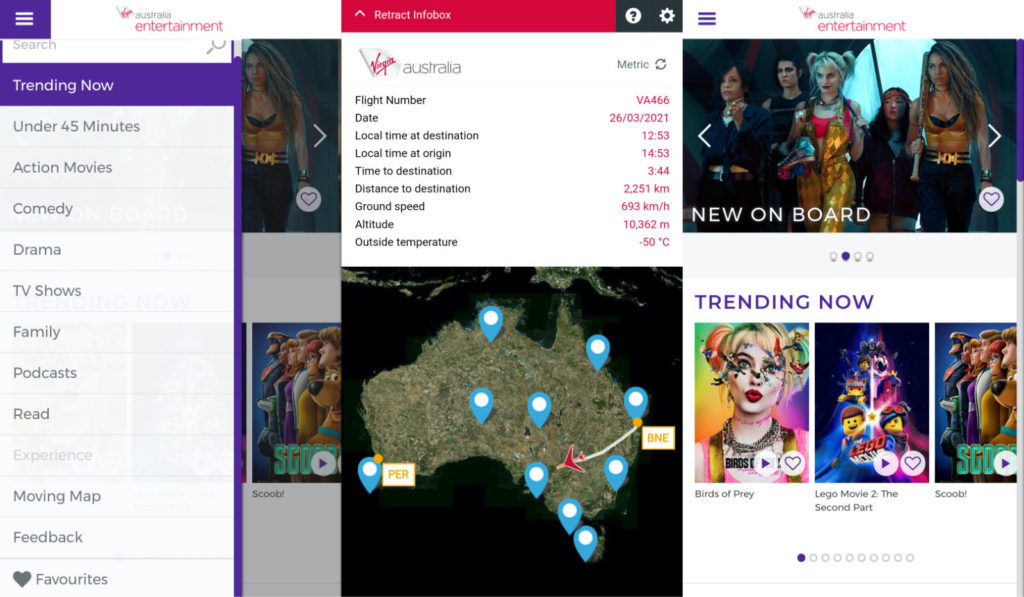 The majority of Virgin Australia's remaining jets do have WiFi installed, but this service hasn't been activated since the airline came out of voluntary administration in 2020. As with Rex, we're still waiting to hear on when this service might return and whether a free access tier will still exist.
Ad – Scroll down to continue reading.Minimum spend, terms & conditions apply.
Jetstar inflight entertainment
If you're enjoying Jetstar's low fares on your next jaunt, don't forget to bring your own headphones and entertainment! What you see is what you get on most Jetstar domestic and international flights, with maybe an in-seat magazine and buy-onboard menu for reading if you're lucky.
International Boeing 787 flights do have paid entertainment add-ons available, though this is largely irrelevant at this stage of the COVID-19 pandemic. Entertainment is not available for purchase on domestic Boeing 787 flights.
Rex inflight entertainment
Rex's 'True Blue' magazine is available onboard most of its jets and in its lounges. So whether you're flying a Saab 340 to who-knows-where or a Boeing 737 between Sydney and Melbourne, a good read is in the bag.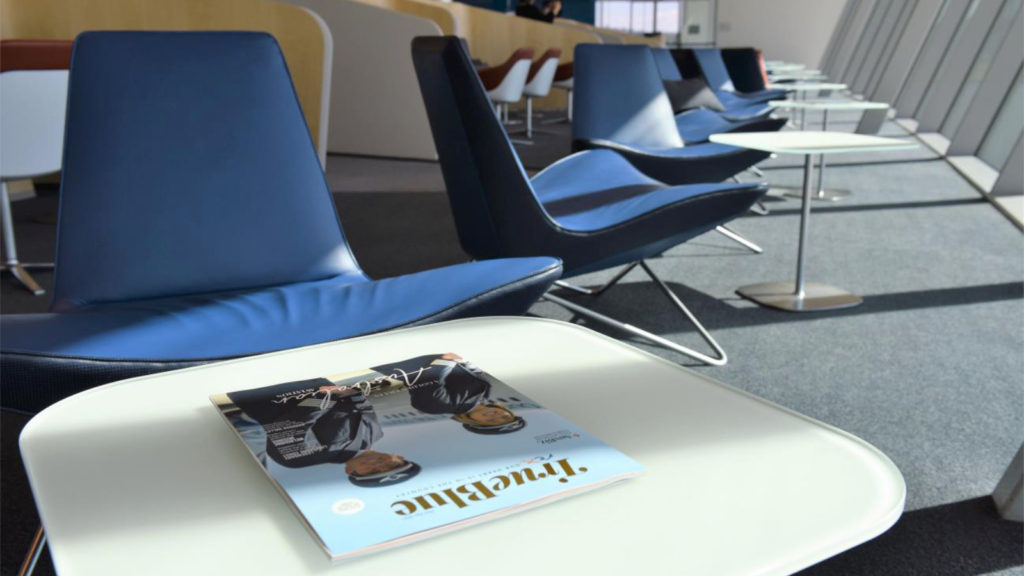 Speaking of which, the airline's Boeing 737 fleet is outfitted with WiFi access points, courtesy of previous operator Virgin Australia. Though at the time of writing, in-flight entertainment or internet over WiFi hasn't yet been activated. We're still waiting to hear when they're launching and whether there will be a cost to use these services.
Summing up
Unless you're flying Qantas, don't expect to enjoy fancy in-seat entertainment screens on your next domestic flight. Jetstar and Virgin Australia (and Rex, by extension), have never installed screens onboard their single-aisle jets. But at least Virgin Australia has streaming inflight entertainment to make up for it.
If you're flying Qantas, it can be luck of the draw whether your plane will be equipped with screens or not. You'll have a better chance if you're flying a Boeing 737 on a longer route (such as to and from Perth or New Zealand). Alternatively, book an Airbus A330 flight in Business Class for guaranteed comfort and big-screen viewing.
It's worth noting that over in the US, carriers are using a different strategy. Both Delta and United are investing in installing seatback screens on existing and new single-aisle planes. United's latest jets will also offer Bluetooth connectivity, so you can pair your existing wireless headphones to the seatback screen.
Handy, right?
What's inflight entertainment like on domestic flights?
was last modified:
August 24th, 2023
by