Since mid-March of last year when Australia's border closed to the outside world, we've seen numerous news reports about Australian citizens and permanent residents being stranded abroad, unable to return home for a multitude of reasons.
It's a complex situation and one made even more difficult by a reduction in the number of returning travellers allowed to land in Australia between now and mid-February (at least). The Australian Government says this is in order to reduce the risk of the more-transmissible UK, South African and Brazilian strains of COVID entering the Australian community.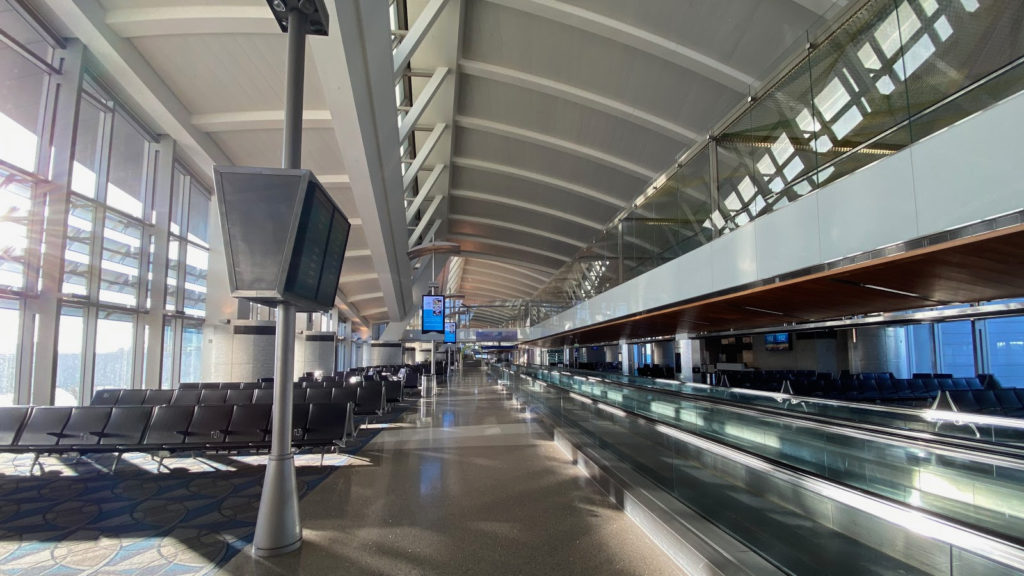 Last year, I was planning a trip from my adopted home of Austin, Texas back to my hometown of Sydney and came across an open award seat in Business Class, so I jumped on it. Last month, I was able to get home without an issue—and for only 145,000 points + $37 in taxes, so here is how I did it.
The booking process
I make an annual trip home to Sydney to see family and friends around Christmas time. 2020 was no exception, so I started keeping an eye on award seats around the middle of the year. I was looking ideally for a Business Class flight with one stop in either Los Angeles, San Francisco or Houston.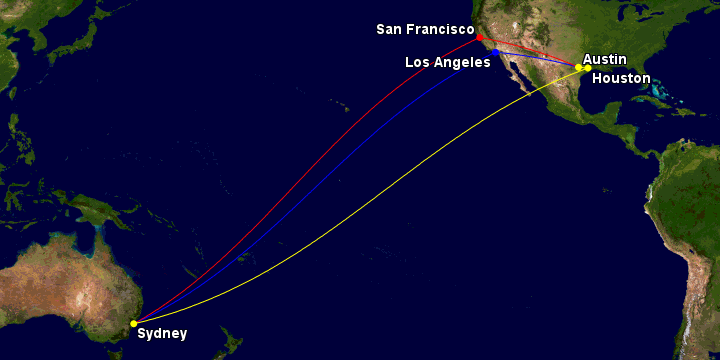 In August, I came across a Delta One Suites (their fancy name for Business Class) award seat from Los Angeles to Sydney on an Airbus A350. There was a connecting flight from Austin that would give me a neat two-hour layover at LAX. (That connecting flight was cancelled about a month before departure—plenty of notice—and I was moved onto an earlier flight, meaning I had a six-hour layover in the end.)
I had access to Delta SkyMiles through a US credit card sign-up bonus (I am a dual Australian-American citizen.) If Velocity were allowing international redemptions (which they are not at the time of writing), then I could've used Velocity Points instead.
The total cost was only 145,000 Delta SkyMiles + US$29 (~AU$37) in taxes. If I had booked through Velocity, it would have been 111,500 Velocity Points + ~$37 taxes + $230 Virgin Australia Carrier Charge.
Ad – Scroll down to continue reading.Minimum spend, terms & conditions apply.
Cash vs points
Flights from Los Angeles to Sydney are currently pricing from at least $5,000 one-way—and that's in Premium Economy Class! That is a substantial expense for most people, especially with the $3,000 mandatory hotel quarantine cost added on top of that.
Given the temporary reduction in the number of flights—and, therefore, passengers—allowed into Australia, most airlines are focusing on premium cabin passengers, who are more lucrative to their bottom line. In the next month, I can't see an Economy Class seat from the US to Australia available; only Premium Economy and Business.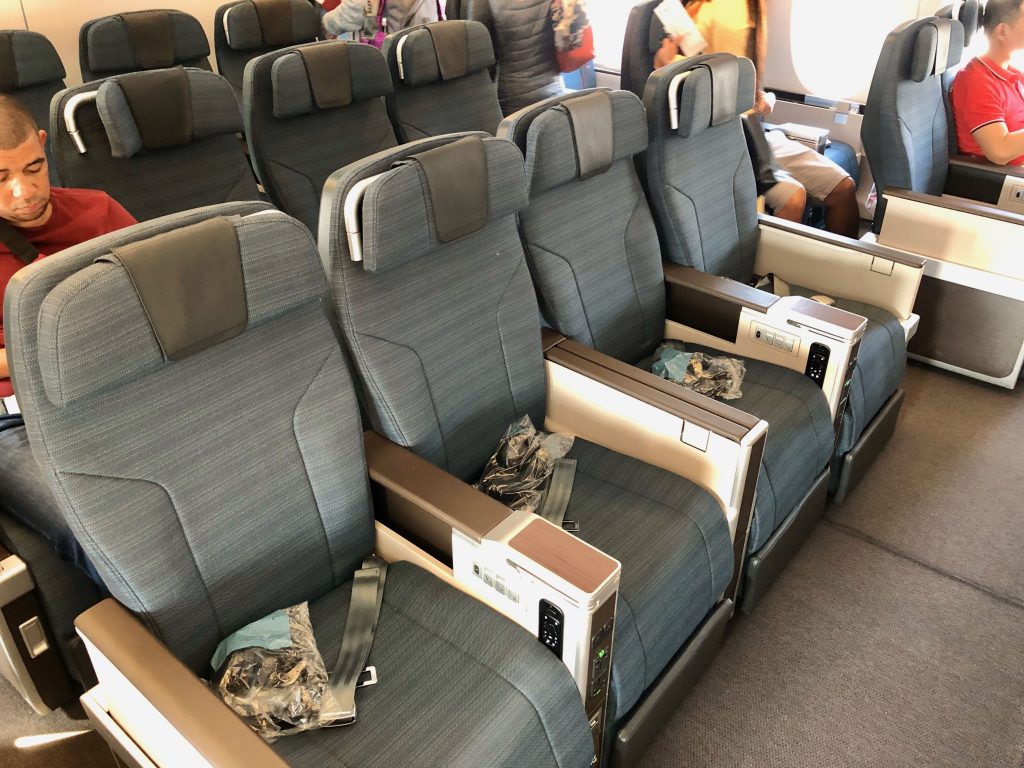 Business Class seats are pricing at almost $8,000, with most dates not available for under $10,000. Indeed, for my particular flight (which I would rate as the best product flying between Australia and the US right now), Delta is charging $16,700—as a minimum.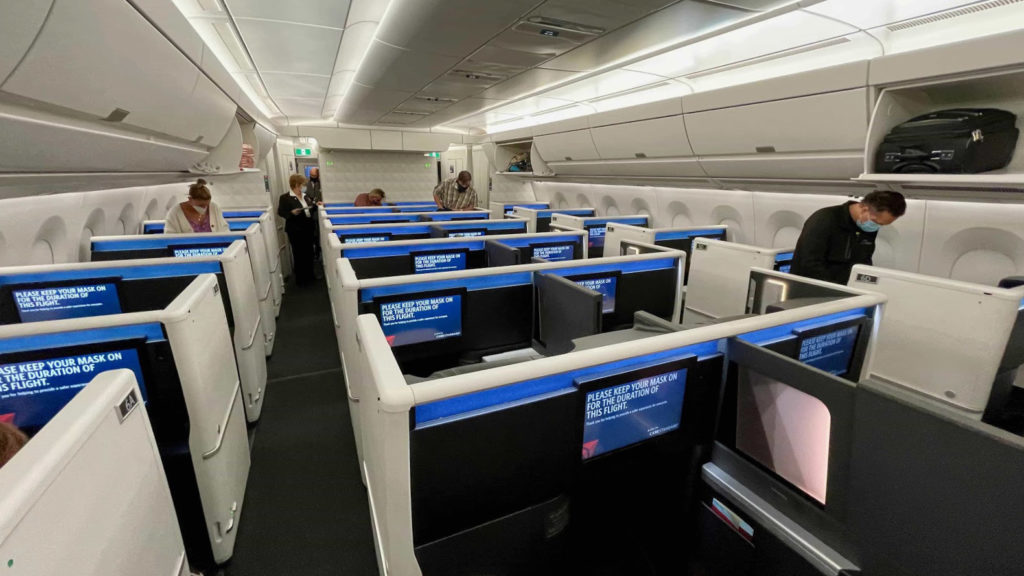 That means that using my 145,000 Delta SkyMiles for a $16,700 ticket (minus the $37 in taxes) gives me a per-point value of over 11 cents, which is 7x the value we place on Delta SkyMiles.
If I had used Velocity Points, I would've gotten even more out of the deal at almost 15 cents per point, which is over 8x what we value Velocity Points at.
Tips for anyone stranded overseas
Use your points if you have them yourself or ask people you know to use theirs to book a ticket for you
Aim for First, Business or Premium Economy redemptions—you're much less likely to get bumped if you're towards the front of the plane
Check the flight data to see which airlines/flights have actually operated in the past month. That will give you an indication as to which ones to target your bookings too
If you have enough points, make bookings for different dates and then take advantage of flexible booking policies to cancel whichever ones you don't need
Check frequently—award availability is really tight (if non-existent on some routes) but it does change daily and is worth checking
Set up automatic alerts on ExpertFlyer to notify you if/when availability opens up
Summing up
I was one of the (very) lucky ones who got to come home and not pay an arm and a leg for it. I'm grateful I had access to points—and the right points currency—to be able to secure that seat when it became available.
However, I was worried right up until the day of (even mere hours before) my flight that it would be cancelled or that I would get bumped off it. In these ever-changing times, a confirmed seat does not guarantee you getting on that flight.
I just hope that people are able to get to where they want or need to be. Having access to points is just another tool in your belt to be able to secure an award seat if it opens up and allow you or a loved one to get home.
The power of points: how they helped me fly back to Australia during COVID
was last modified:
August 25th, 2023
by