Sometimes in the frequent flyer game, it is easy to forget that travel is always a privilege, and that there are less fortunate people out there who worry about far more important things than whether a Business Class upgrade will clear tomorrow.
You might have accounts with only a few thousand points from that one-off flight you did last year, or conversely, you could be swimming in so many points that you do not know what to do with them.

Rather than let those points expire or go to waste, why not consider donating a portion of it to charity? This guide notes five major airlines relevant to Australians, and the charities they support through donating points or miles.
1. Qantas Frequent Flyer
You can use your Qantas Points to make a donation to one of eleven charities.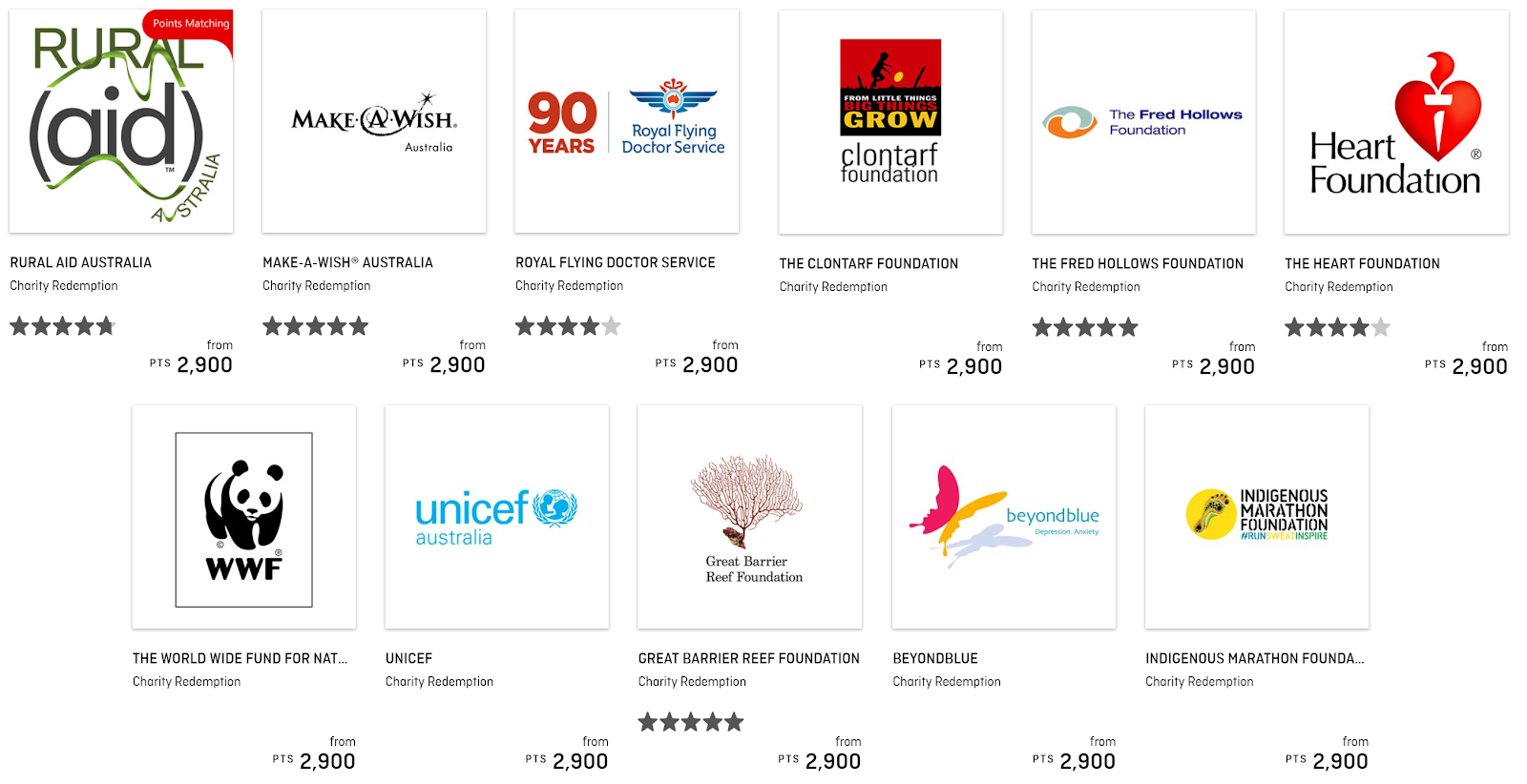 Currently, donations to Rural Aid are being matched point-to-point (essentially doubling your cash value donation).

The points needed for donations start at 2,900 Qantas Points for a $25 donation – that is, essentially giving each point a value of 0.86 cents, which is one of the highest values you can get from the Qantas Store – and even more so when doubled.

In comparison, a JB Hi-Fi gift card is 4,370 points for $25, which fetches 0.57 cents per point.
2. Virgin Australia and Velocity
The Velocity Rewards store lets you donate to the Starlight Children's Foundation using 3,125 Velocity Points for a $25 contribution.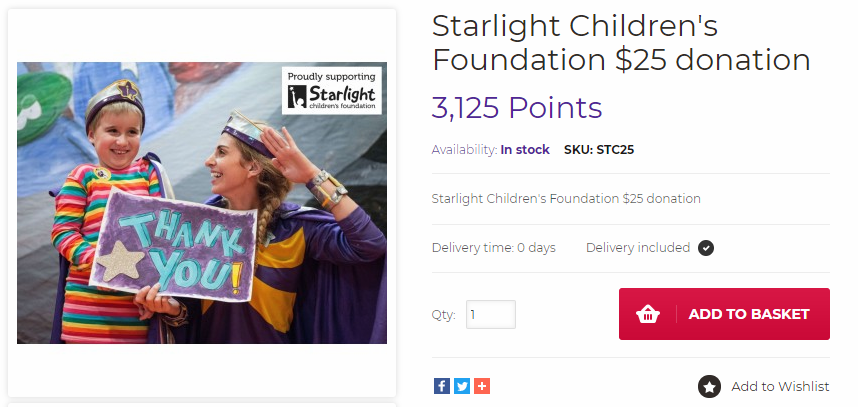 There is also the option to make a cash donation to the Starlight's Children Foundation or Points4Purpose through the Velocity e-store while earning 1 Velocity point per dollar spent.

3. Singapore Airlines and KrisFlyer
Singapore Airlines and KrisFlyer partner with Make-A-Wish Singapore to grant the wishes of children with life-threatening illnesses.
You can donate KrisFlyer miles in increments of 1,000 miles. These are used to redeem for flights on Singapore Airlines or through non-airline partners, in the fulfilment of wishes for the beneficiaries of the charity.
4. Cathay Pacific and Asia Miles
Asia Miles can be used to redeem social goods for yourself or for people in need in various parts of the world.
Social goods redemptions go towards specific programs of your choice, such as clean drinking water or helping restore sight.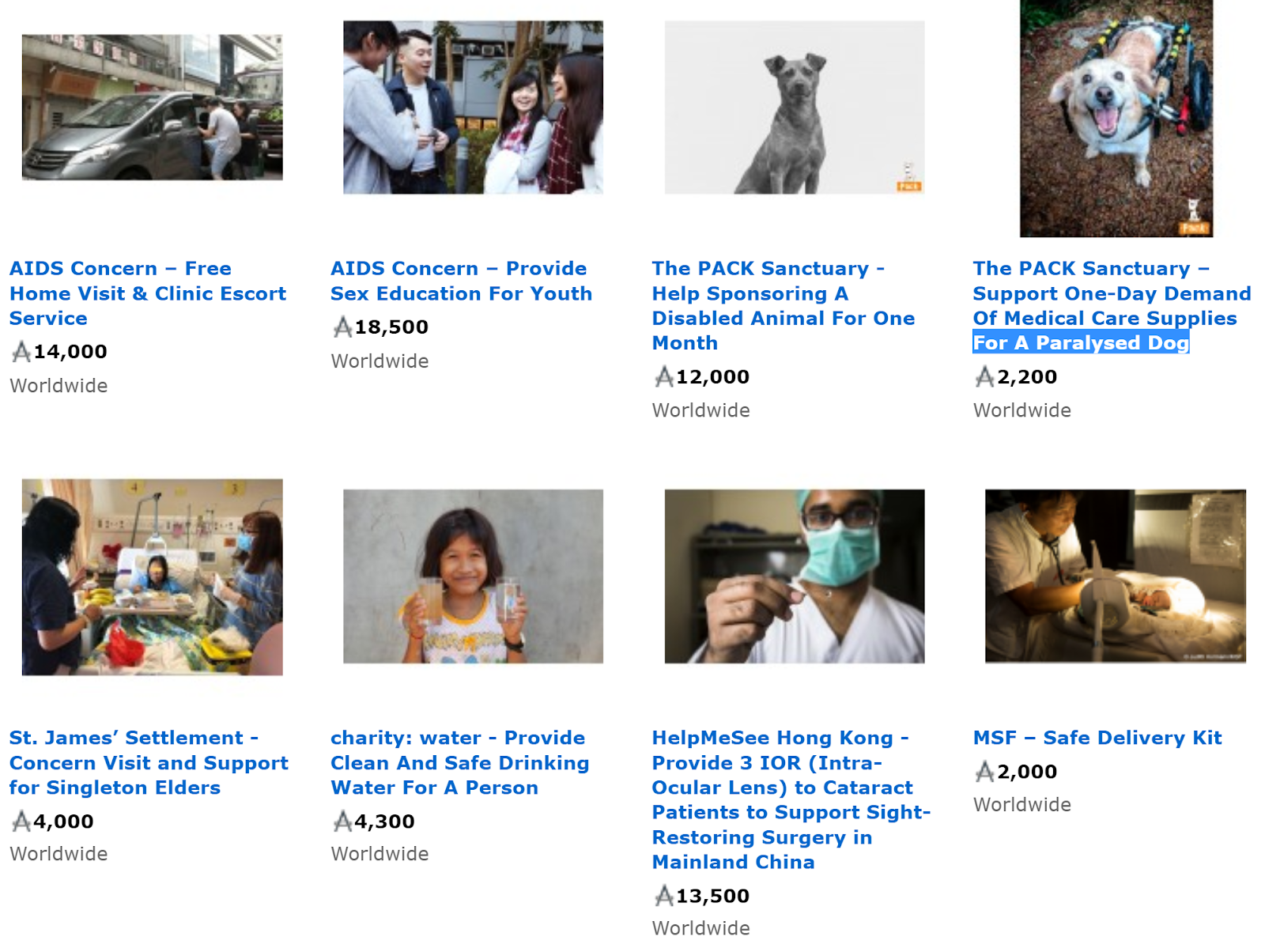 You can also use Asia Miles to support five other organisations, namely Oxfam Hong Kong, Red Cross Hong Kong, UNICEF HK, Orbis and C.A.R.E Society.
5. Emirates
If you have got at least 2,500 Skywards miles sitting around, they can be donated to the Emirates Airline Foundation in multiples of 2,500.


The miles are used to sponsor travel for doctors, surgeons, engineers and other professionals volunteering on humanitarian missions around the world.

Ad – Scroll down to continue reading.Minimum spend, terms & conditions apply.
Summing up
Many more airlines around Europe, the US and Asia also support the donation of their points or miles to charity. These include American Airlines, Delta, Lufthansa, Air France, Etihad and Garuda Indonesia, to name a few.

Bear in mind that the donation of points and miles to charity generally does not entitle you to any tax deductions, in Australia at least.

But if you've got some miles that isn't serving much purpose, then do consider if you can donate them elsewhere and brighten up someone else's day.
Featured image courtesy Pexels.

Which airline points can you donate and how?
was last modified:
February 3rd, 2020
by