If you're new to the frequent flyer game, Singapore Airlines' loyalty program KrisFlyer is one of the top five to join for travellers based in Australia.
Here are two offers to boost your KrisFlyer miles.
Offer 1: earn 200 bonus KrisFlyer miles for signing up to Rebate Mango
While this promotion is aimed at Singaporean and Malaysian residents, there is nothing in the terms and conditions stating that residents in other countries cannot take advantage of it too.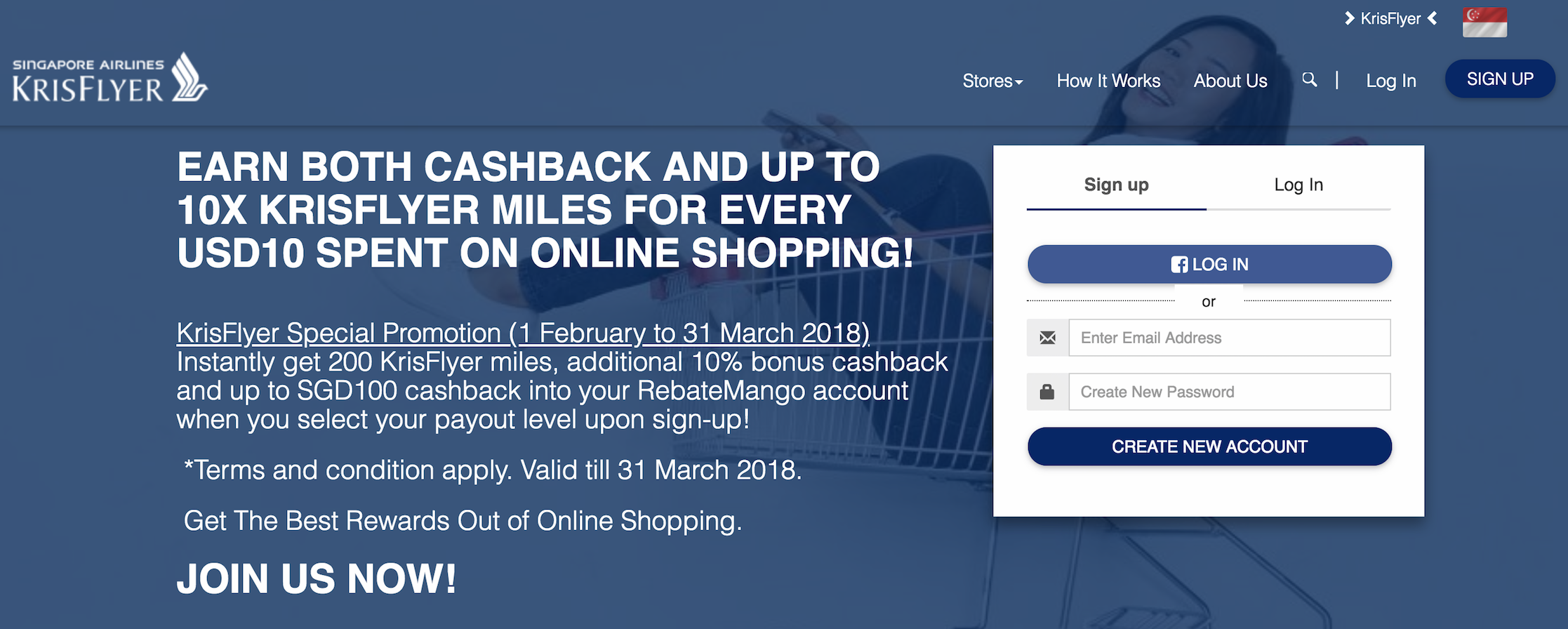 Until 31 March, you can pick up 200 bonus KrisFlyer miles just for creating an account with Rebate Mango. You just have to enter the following:
email address
(create a new) password for Rebate Mango (not your email password)
first name
last name
KrisFlyer membership number
Make sure the names on your Rebate Mango and KrisFlyer accounts match exactly.
When it asks you about your cashback preference, you can just leave it as the default option.
Sign up here and your miles will post within 4-6 weeks.
If you are looking for a cashback partner in Australia, we'd recommend Cashrewards.
Offer 2: new members earn 1000 bonus KrisFlyer miles
Until 31 March, KrisFlyer is offering 1000 bonus miles for new accounts.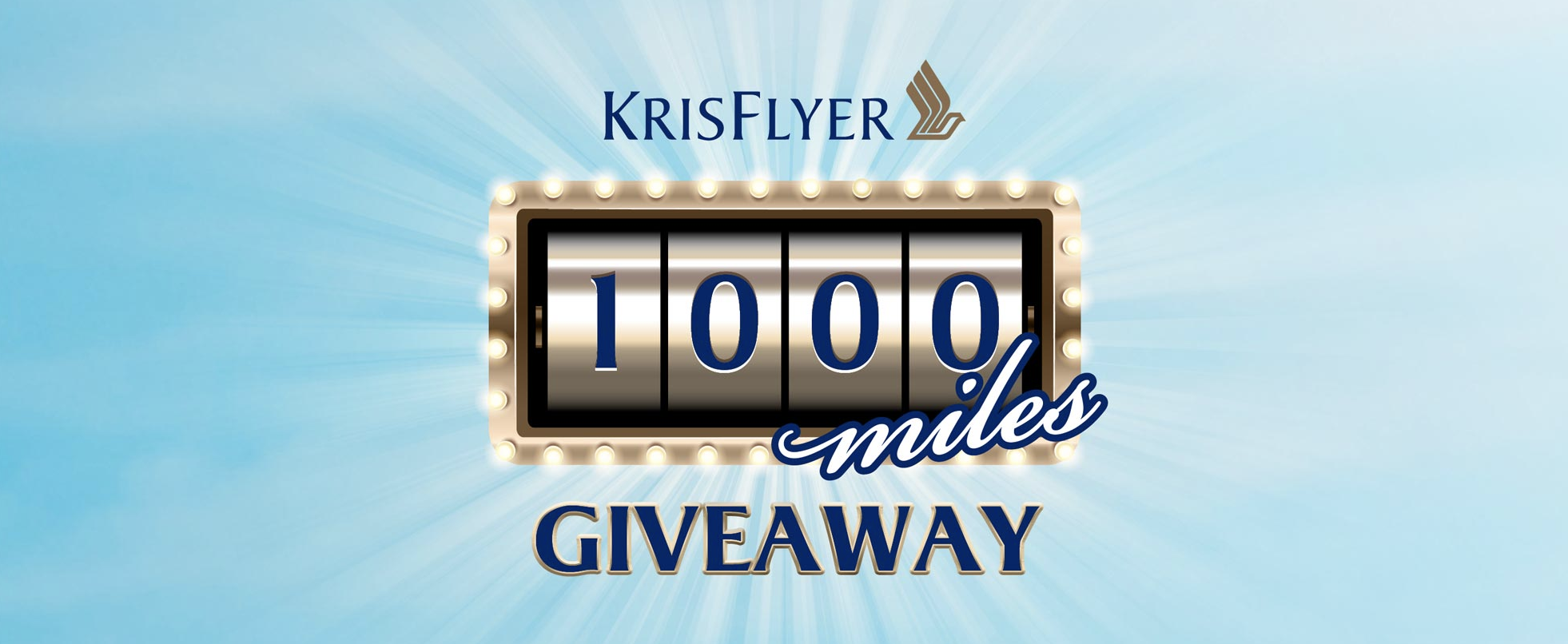 All you have to do is enter promo code JOINKFSQ at the bottom of the registration form.
New members can expect the points to deposit into your account within 4-6 weeks.
Unlike last year's promotion, those wanting to reactivate expired KrisFlyer accounts do not seem to be eligible for the bonus points.
Full details are available here.
Then you are on your way to building a KrisFlyer balance which you can use on one of our 9 favourite KrisFlyer redemptions.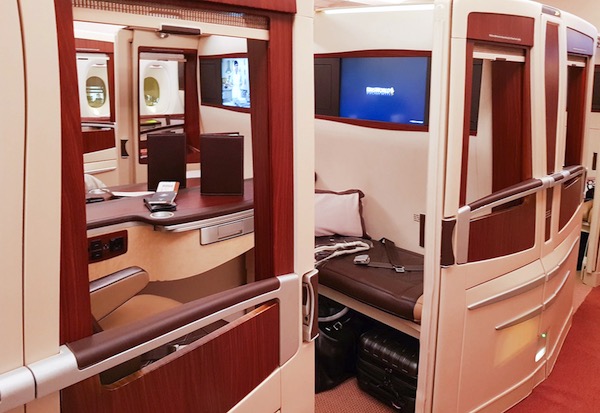 KrisFlyer miles are great to redeem for premium cabin travel on Singapore Airlines
Convert into 740 Velocity points
If you didn't want to hold the miles in KrisFlyer, you could transfer them to Velocity Frequent Flyer at a rate of 1.35 KrisFlyer miles = 1 Velocity point.
Given Velocity's family points pooling option, I would imagine some of you might just want to sign up the whole family to both programs, transfer the points over to Velocity, and use them for Virgin Australia redemptions.
Note that there is a minimum transfer requirement of 5,000 KrisFlyer miles though, so you would need to top your KrisFlyer balance by crediting some Singapore Airlines, Virgin Australia or partner flights, or transferring credit card points to KrisFlyer, before being able to transfer the lot over to Velocity.
Offer history
March 2018: 200 bonus miles for signing up to a Rebate Mango account
February-March 2018: 1000 bonus miles for new accounts
February-April 2017: 500 bonus miles for new and reactivated expired accounts
To read more about why you should join KrisFlyer (for free), take a look at our post on 7 reasons why KrisFlyer is one of our favourite frequent flyer programs (and 4 downsides).
An easy way to pick up 200 bonus KrisFlyer miles in two minutes
was last modified:
March 1st, 2018
by