Whether you're currently residing in New Zealand or usually just a visitor, it pays to be part of the local loyalty programs across the Tasman too.
At the Kiwi-owned New World stores, you have a choice between earning 0.185 Airpoints Dollars or 1 Flybuys (NZ) point for every $25 spent at New World, but obviously not both. Visitors to New Zealand are best off sticking to earning Airpoints, rather than enrolling in the local Flybuys program.
Visitors won't have to apply for any sort of card — just scan your existing digital or physical Airpoints card to earn more Airpoints Dollars at the checkout. However, NZ residents can apply for a New World Clubcard to earn Airpoints Dollars while also receiving targeted offers for shops.
Should I earn Airpoints or Fly Buys points in New Zealand?
The Flybuys program in New Zealand is different to that in Australia, so you won't be able to sign up for it or earn points in the program if you're not a Kiwi resident.
For comparison's sake, Flybuys points have a fixed value of 16.6c each when put towards a flight booking with Helloworld. Residents usually earn 1 Flybuys point per NZ$25 spent in-store or online.
Conversely, you could earn the equivalent of 18.5c worth of Airpoint Dollars for the same NZ$25 spend, which you can redeem on flights with Air New Zealand, its Star Alliance and other airline partners, plus flight upgrades.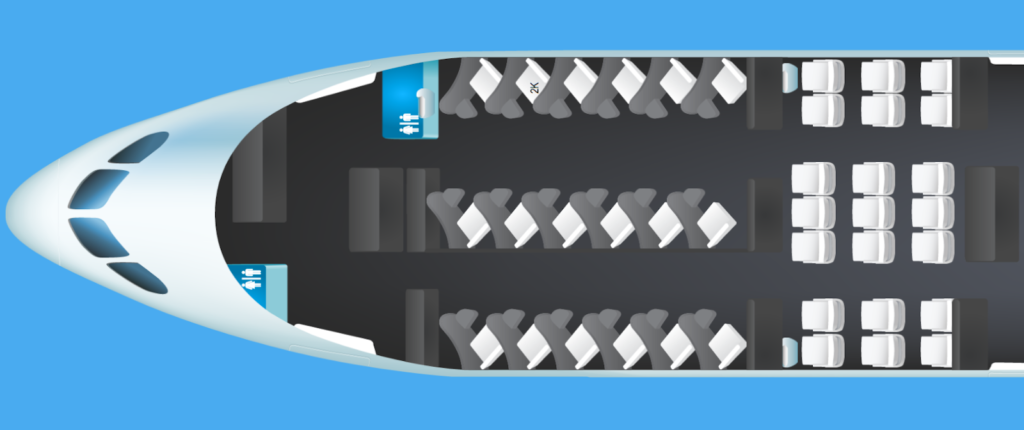 Using our conversion method which equalises Airpoints with other frequent flyer programs, this works out to be an earn rate of about 0.4 'points' per NZ$1 spent.
If your goal is to travel with Air New Zealand or their partners, then opting to earn Airpoints Dollars will probably be the better option. Plus, it's the only option for international visitors who are unable to sign up for a New Zealand Fly Buys account.
Note that Australians enrolled in Air New Zealand's loyalty program will have their Airpoints Dollars balance adjusted with a conversion rate to align their balances more with the Australian dollar.
Ad – Scroll down to continue reading.Minimum spend, terms & conditions apply.
How do I earn Airpoints Dollars at New World stores?
It's easy to earn Airpoints Dollars at participating New World supermarkets in New Zealand.
Scan your physical/digital Air New Zealand Airpoints card, or your New World Clubcard (with the Air NZ logo) at the checkout, in-store. If shopping online, enter the member number instead.
You will earn 0.185 Airpoints Dollars per NZ$25 spent (this may be adjusted for Australian Airpoints members).
Summing up
Make sure to take time to shop around and verify you are getting good value from New World before choosing to shop here just to earn points. There are plenty of other supermarket options around New Zealand, and some may be more convenient for you.
It is not a good idea to be wasting extra money in the quest for more points, unless they are worth the difference in price, which is possible during a promotion.
New World accepts all major credit cards (Visa, Mastercard, Amex, Diners) with no transaction fees, which provides a good opportunity to double dip and earn points through card spend too. Note that Australian and other overseas-issued cards may charge international transaction fees on top.

How to earn Airpoint Dollars at New World in NZ
was last modified:
November 4th, 2020
by