Airport queues can be stressful, but Star Alliance has an answer to that. Thanks to Gold Track, selected passengers can enjoy the VIP experience at over 150 airports worldwide when flying Star Alliance carriers. Initially starting as a trial in 2015, Gold Track has since expanded to many airports across Europe and the USA, though there's also a smattering of locations within Asia and Australia.
Planning to fly on a Star Alliance member airline soon? Whether you're headed to Abu Dhabi or Zagreb, here's what you need to know about Gold Track.
Ad – Scroll down to continue reading.Minimum spend, terms & conditions apply.
What is Star Alliance Gold Track?
Gold Track is essentially access to priority security and immigration lanes within participating airports. In most cases, it's simply a rebrand of existing priority lanes at those locations. But the idea behind Gold Track is that it's a standardised and easily-recognised way for eligible passengers to know where they can skip the queues. Exceptions do apply and some airports offer the service under different names.
Speaking of which, eligible passengers are those travelling on a Star Alliance member airline:
With Star Alliance Gold status (in any cabin class including Economy), or
Flying in Business or First Class
It's a particularly handy perk of holding top-tier Star Alliance Gold-equivalent status in Star Alliance's many member airlines, as you can use Fast Track whenever you fly with Star Alliance carriers in any cabin class.
---
Power up to Star Alliance Gold with the HSBC Star Alliance card.
---
Where can I access Star Alliance Gold Track?
The full details of which airports offer Star Alliance Gold Track are on the Star Alliance website. Below are some key details of Gold Track locations most relevant for our Australian-based readers.
Sydney: Priority lanes are currently reserved for First and Business Class only.
Melbourne: Uses the 'Express Path' lines.
London Heathrow: Dedicated Gold Track lane at Heathrow Terminal 2.
Tokyo Narita: Dedicated Gold Track lane at Narita Terminal 1.
Los Angeles: Dedicated Gold Track lanes in Terminals 7 and 8.
New York JFK: Look for 'Priority Ticketed Passengers' in Terminal 1.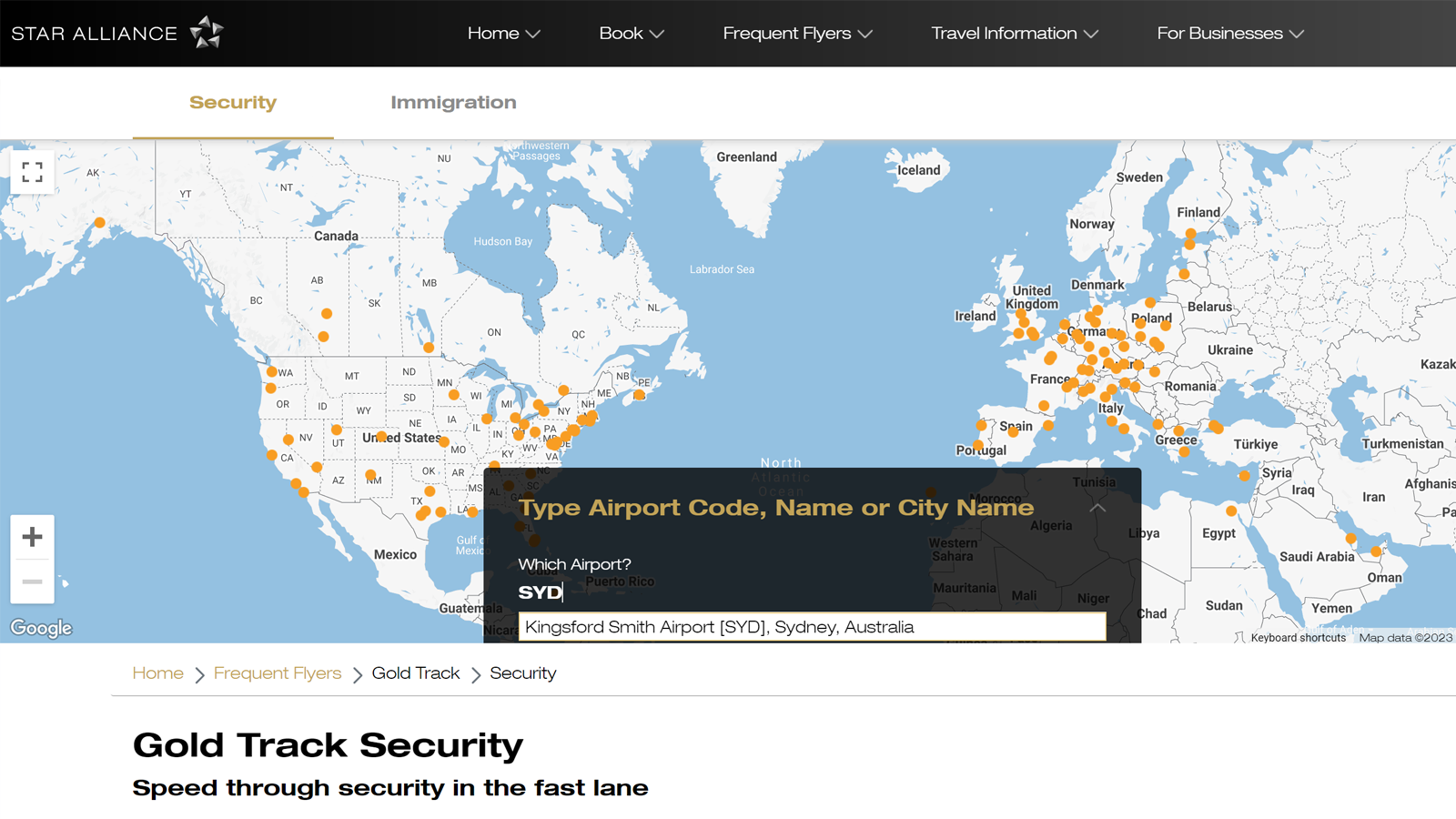 Other locations include Amsterdam, Atlanta, Barcelona, Boston, Chicago, Frankfurt, Geneva, Helsinki, Houston, Istanbul, Lisbon, London Gatwick, Manchester, Miami, New York LaGuardia, New York Newark, Osaka, Paris, Rome, San Francisco, Tokyo Haneda, Washington-Dulles and Zürich, to name a few more destinations.
That list barely scratches the surface, so check the Star Alliance website for full details. But be aware the website isn't always accurate or up-to-date with the latest details. For example, it lists Sydney as having 'Express Path' lanes when that's been phased out for a First and Business Class-only lane. And Brisbane is omitted from the list, despite having an international priority lane that Star Alliance Business Class passengers would certainly be able to use.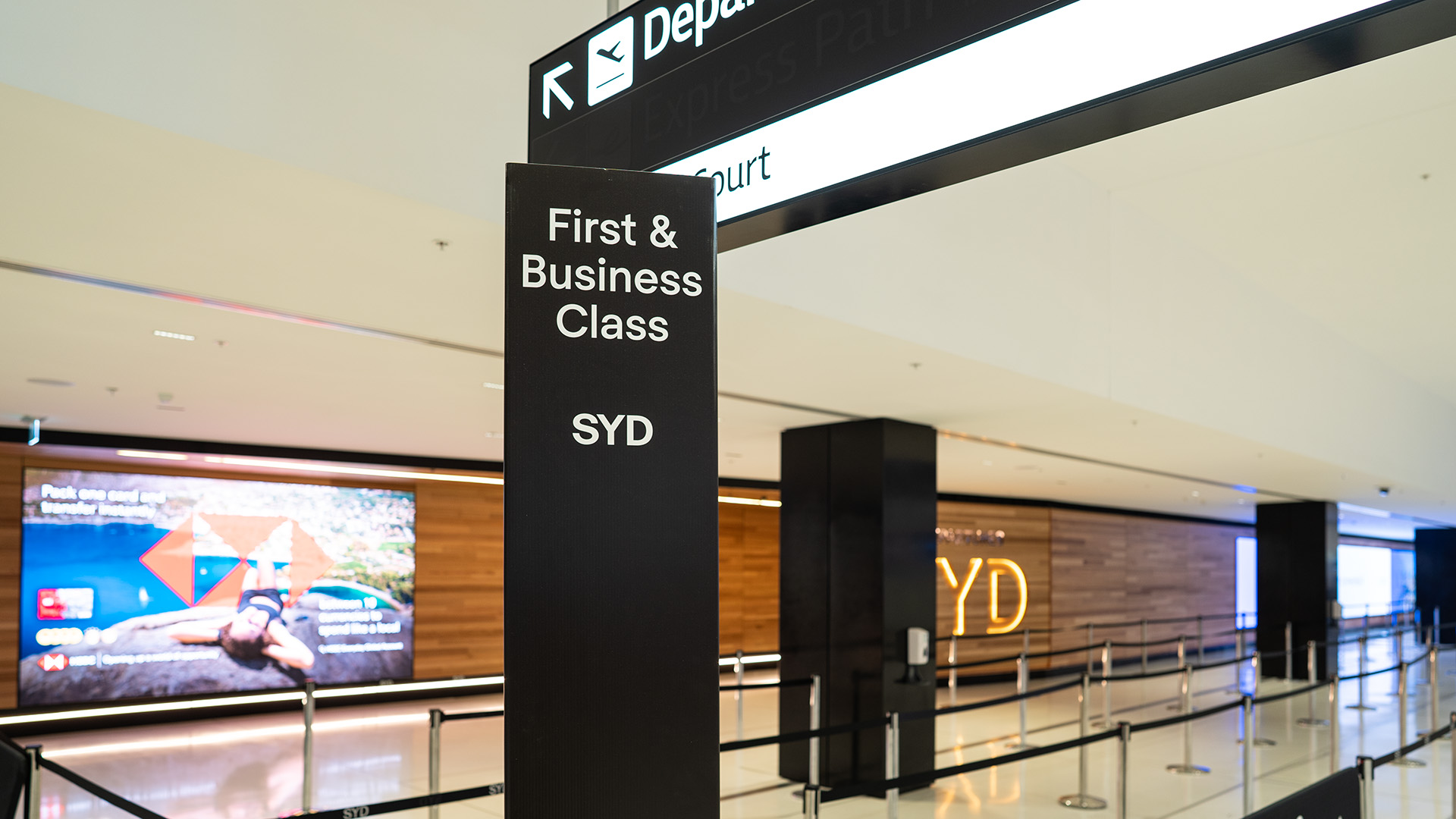 The takeaway: take the list with a grain of salt and consult the airport check-in counters for the latest information, especially outside of the major hub airports where Star Alliance doesn't have dedicated Gold Track lanes.
Featured London Gold Track image and Sydney Airport priority line image by Brandon Loo.
Your guide to Star Alliance Gold Track
was last modified:
August 24th, 2023
by