Two Jetstar posts in a row? I don't know what's going on, must be my ongoing jet lag.
The new aircraft nerds among you would already know, but Jetstar is currently rolling out their growing fleet of Boeing 787s on new and existing long-haul routes.
One quirk is a training ground of operations on Melbourne to Auckland and vice versa between February 26th and March 28th. These aren't long-haul flights but do allow Jetstar to familiarise their staff with the 787.
The 787 is running several times a week with Economy fares on sale for around $150 Melbourne to Auckland, and $100 for the return. Although this isn't a normal route with Starclass on offer for Jetstar, the 787 is still fitted out with both Economy and Starclass cabins and Jetstar are not making Starclass fares available to purchase outright.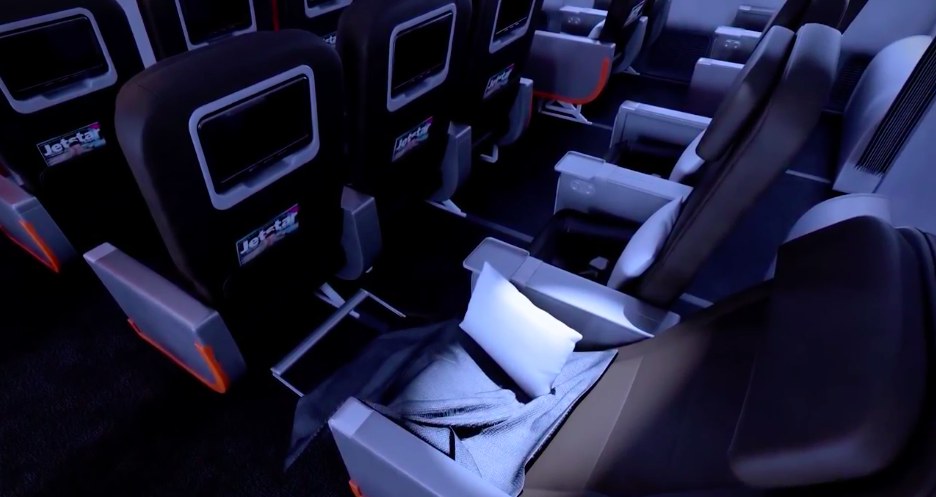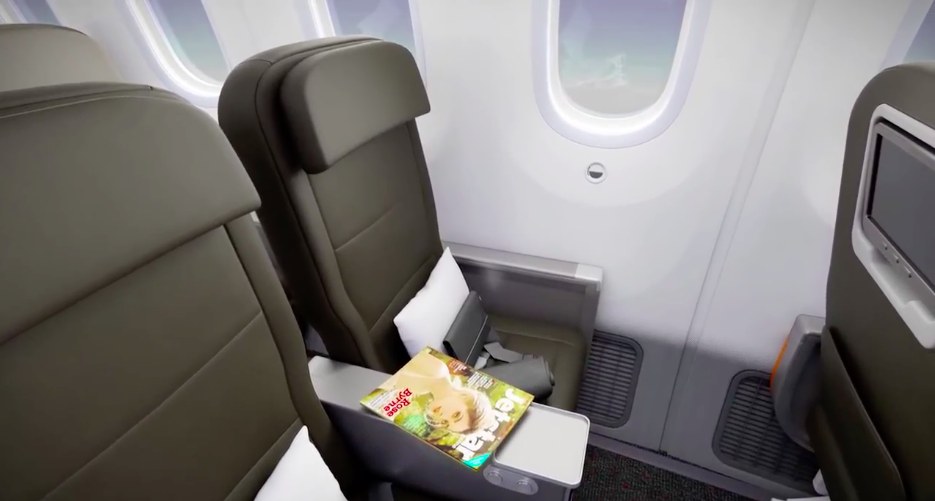 Obviously Starclass is not a competitive Business Class compared with full service carriers as the seat is more comparable to Qantas Premium Economy – but here's the thing, while Jetstar aren't selling Starclass tickets on this route, you can still select Starclass cabin seating for Jetstar's extra legroom additional seat cost of $30. You can also add on a 'max' bundle to earn Qantas points and status credits, and a $10 inflight food credit, for $49.
Here's a dummy booking to illustrate the total cost, with no checked baggage, a max bundle and extra legroom seating –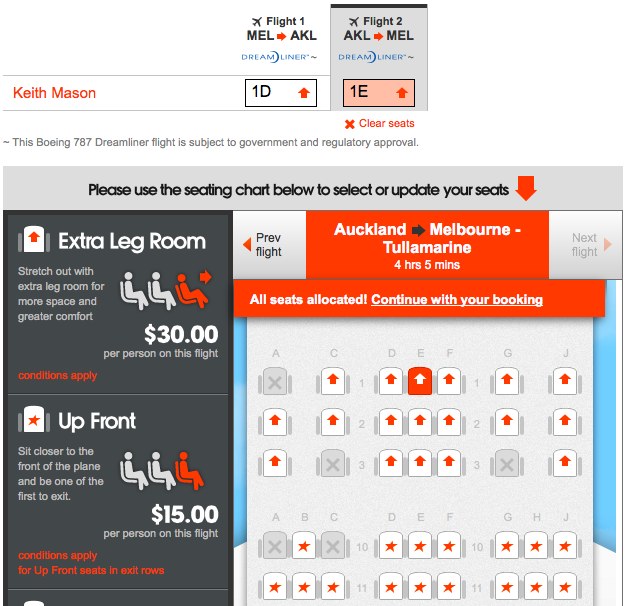 All up you're looking at around $430 for a return fare earning points and status credits with Starclass seating (but no Business Class meal service). Not bad if you ask me, and if you're in need of a flight between the two cities between February 26th and March 28th (inclusive) then this is well worth considering as a cheap option for more space.
All images from the video tour on the Jetstar 787 microsite.

Score Jetstar 787 Business Class seats for Economy prices between Melbourne & Auckland in March
was last modified:
January 8th, 2014
by