In wrapping up the 2020-2021 financial year, Qantas will lose just over $2.35 billion before tax as the COVID crisis continues to wreak havoc on airlines and the broader travel industry. The numbers ain't pretty – the Red Roo also reports an overall $16 billion loss in revenue over the whole year.
It's not all doom and gloom, though. Despite extended lockdowns and staff stand-downs, Qantas won't be chopping any more jobs for the moment. Qantas Frequent Flyer also continues to soar, with more than 200,000 new members.
Qantas' ambitious return to international flying
The Qantas Group will refocus its international flying for a targeted December 2021 return. This coincides with the National Cabinet's 'Phase C' vaccination threshold of 80% by the end of the year. Passengers will likely need to be fully vaccinated and use the IATA Travel Pass to fly.
The airline wants to start off flying to similarly 'COVID-safe' destinations such as the UK, Singapore, North America, Japan, and Canada. New Zealand flights will also resume under the travel bubble.
Qantas will use a mix of Boeing 787s and Airbus A330s for the longer flights. Other riskier cities will be pushed back to April 2022 at the earliest. This includes Bali, Jakarta, Manila, Bangkok and Johannesburg.
Airbus A330s to be pushed harder, further
Qantas is in final technical talks with Airbus to extend the range of its existing A330-200 jets, which usually serve domestic and Asian routes. The airline plans to roster the souped-up jets on trans-Pacific routes such as Brisbane-Los Angeles and Brisbane-San Francisco.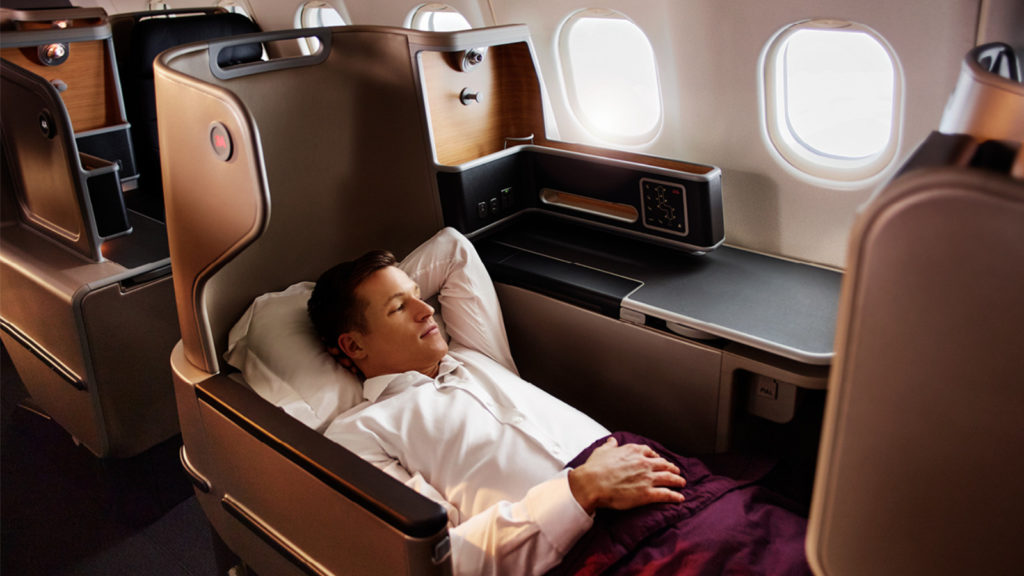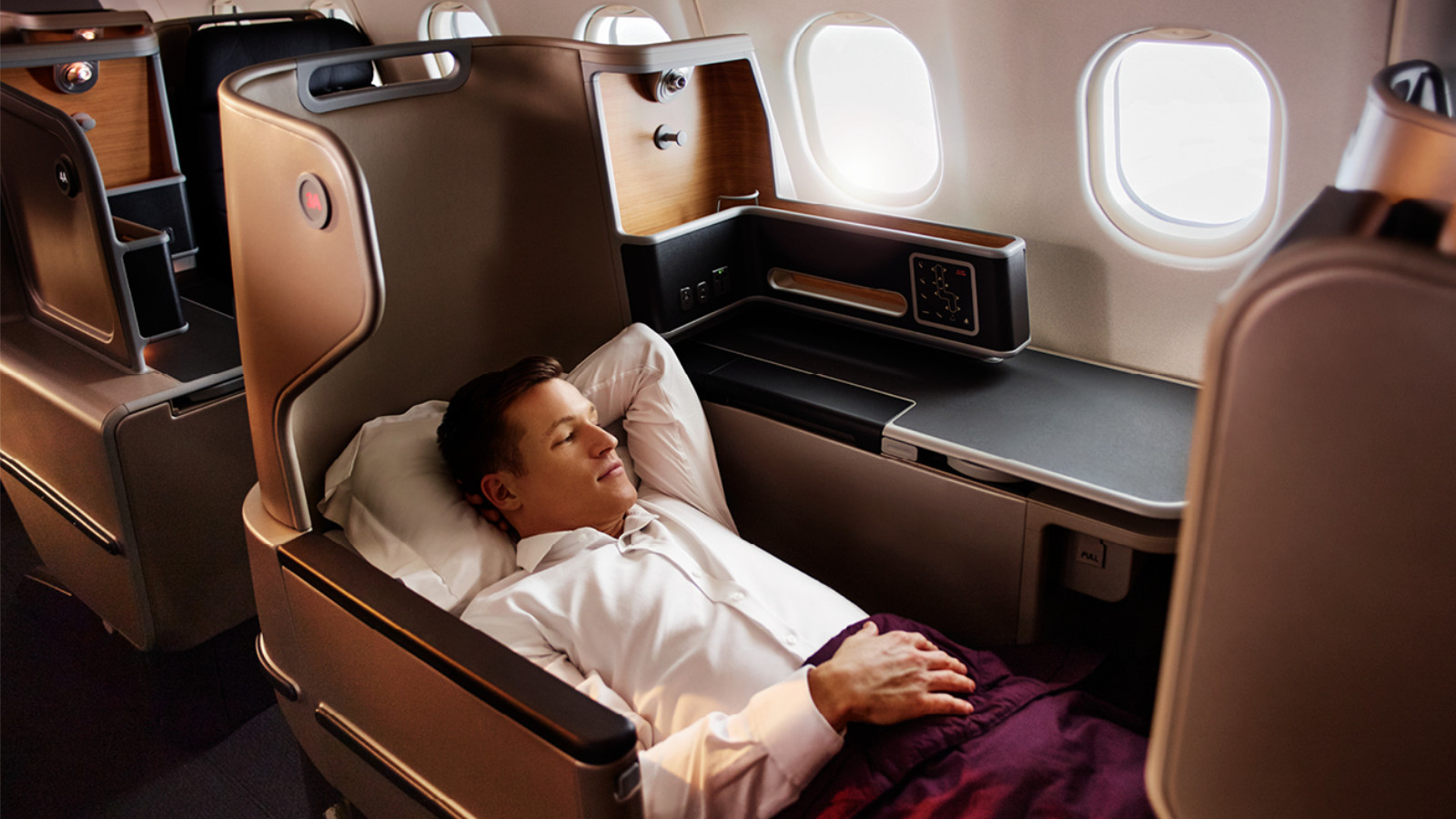 Flying to London, via Perth or Darwin?
Naturally, Qantas expects strong demand for its direct flights from Perth to London. But the airline is also investigating Darwin as the new – or an additional – hub for the route. This thinly-veiled threat is due to 'conservative border policies in Western Australia'.
It's worth noting that Qantas has invested heavily into its Perth-London operations, with a dedicated international facility in T3 and its Perth International Transit Lounge.
A380 fleet to be trimmed, but still very much alive
The Red Roo plans to return 5 Airbus A380s back to service early, if its international aspirations take off. These aircraft would fly between Sydney and LA from July 2022, plus the Sydney-Singapore-London triangle from November 2022. Of course, these markets will need high vaccination rates first.
Ten of Qantas' upgraded Airbus A380s, with new interiors, are expected to be back in service by 2024. Two of the superjumbos will be retired, though.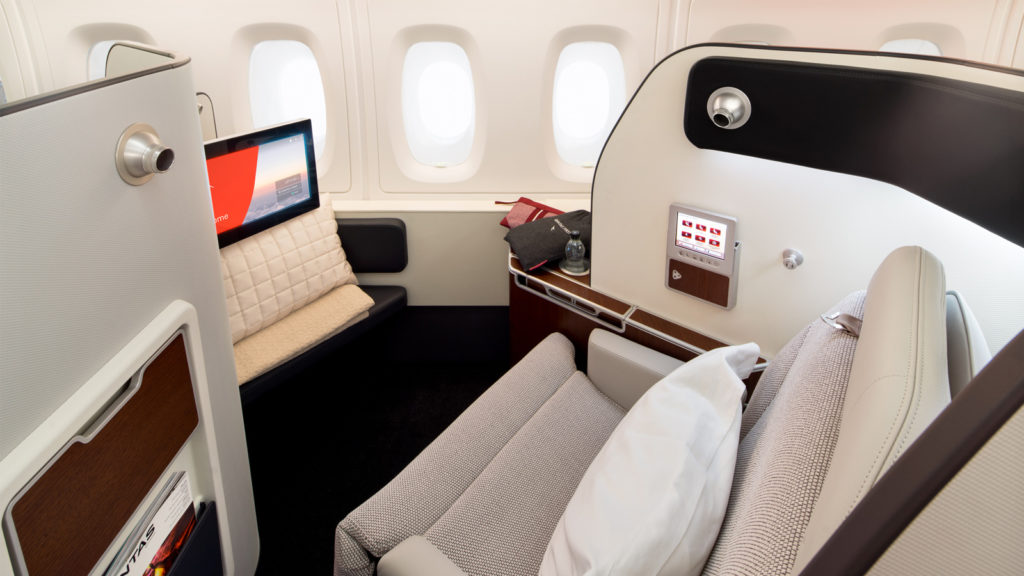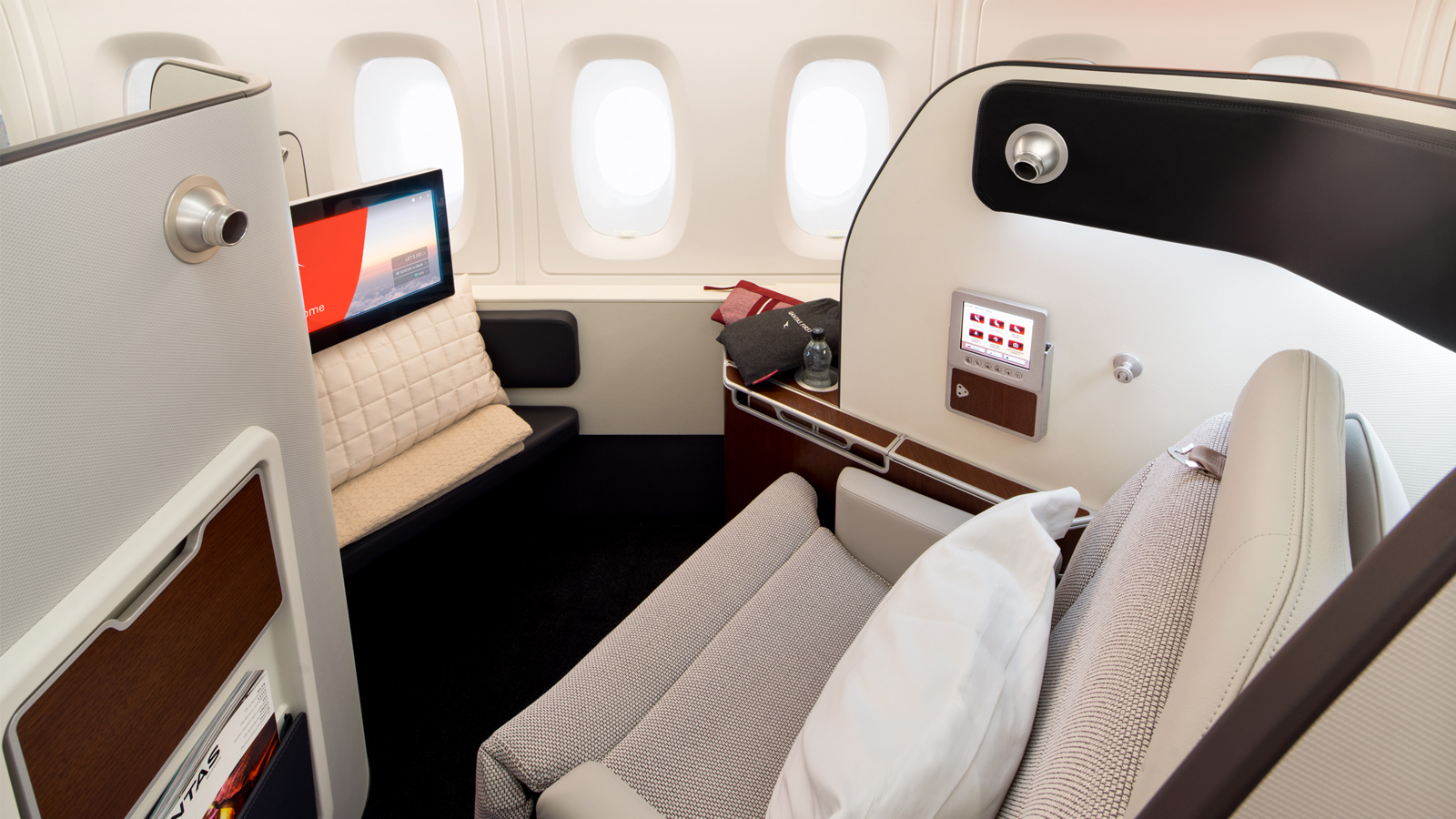 New jets still on order
Qantas will take delivery of 3 more Boeing 787s by mid-2023, while Jetstar will welcome the first of its 3 Airbus A321neo LR aircraft around the same time. This will allow greater capacity and free up Boeing 787s for other markets.
Qantas Group CEO, Alan Joyce, reassures the public that his airline's international flying dreams are not jumping the gun.
The prospect of flying overseas might feel a long way off, especially with New South Wales and Victoria in lockdown, but the current pace of the vaccine rollout means we should have a lot more freedom in a few months' time.

It's obviously up to government exactly how and when our international borders re-open, but with Australia on track to meet the 80 per cent trigger agreed by National Cabinet by the end of the year, we need to plan ahead for what is a complex restart process.

– Alan Joyce, Qantas Group CEO, 26 August 2021
Under National Cabinet's 'Phase C' plan, there will be no caps on returning vaccinated Australians – and all residents will be able to travel outbound freely. There will be a gradual reopening of inward and outward international travel with safe countries, as well as proportionate quarantine and reduced requirements for fully-vaccinated inbound travellers.
Lockdowns will be highly targeted only and more travel bubbles will permit unrestricted travel to new countries.
Frequent flyer program is (still) Qantas' cash cow
Qantas' Loyalty division reports over $1 billion in gross cash over the year, with underlying earnings pegged at $272 million before interest and tax. This is a strong increase from the previous year.
And that's no surprise, because Qantas Frequent Flyer now boasts 13.6 million members. In fact, a whopping 200,000 travellers joined the program this financial year.
Earlier in 2021, when lockdowns were minimal, frequent flyers went crazy on booking reward flights. Between January and June 2021, redemptions on domestic flights were 30% above pre-COVID levels.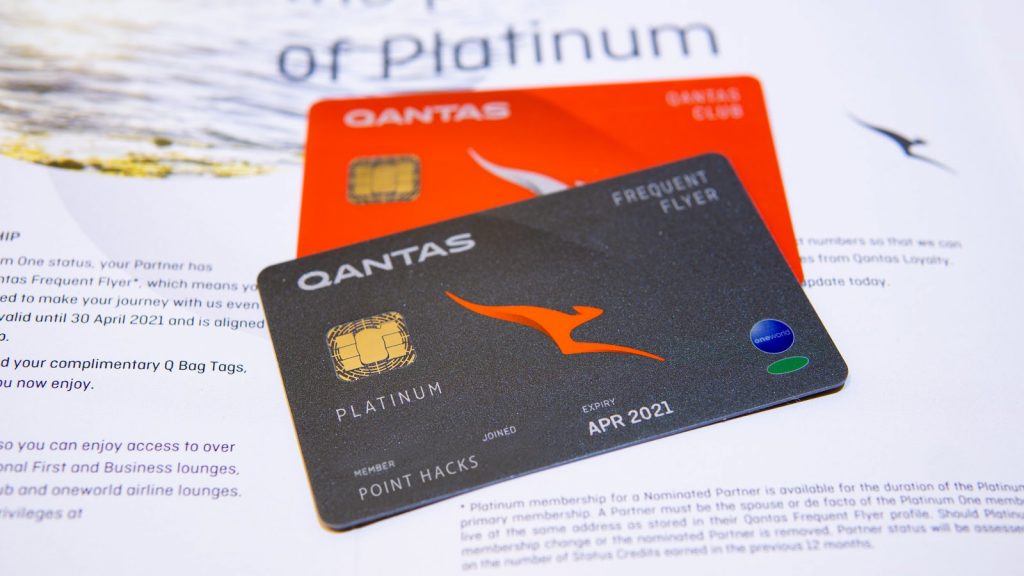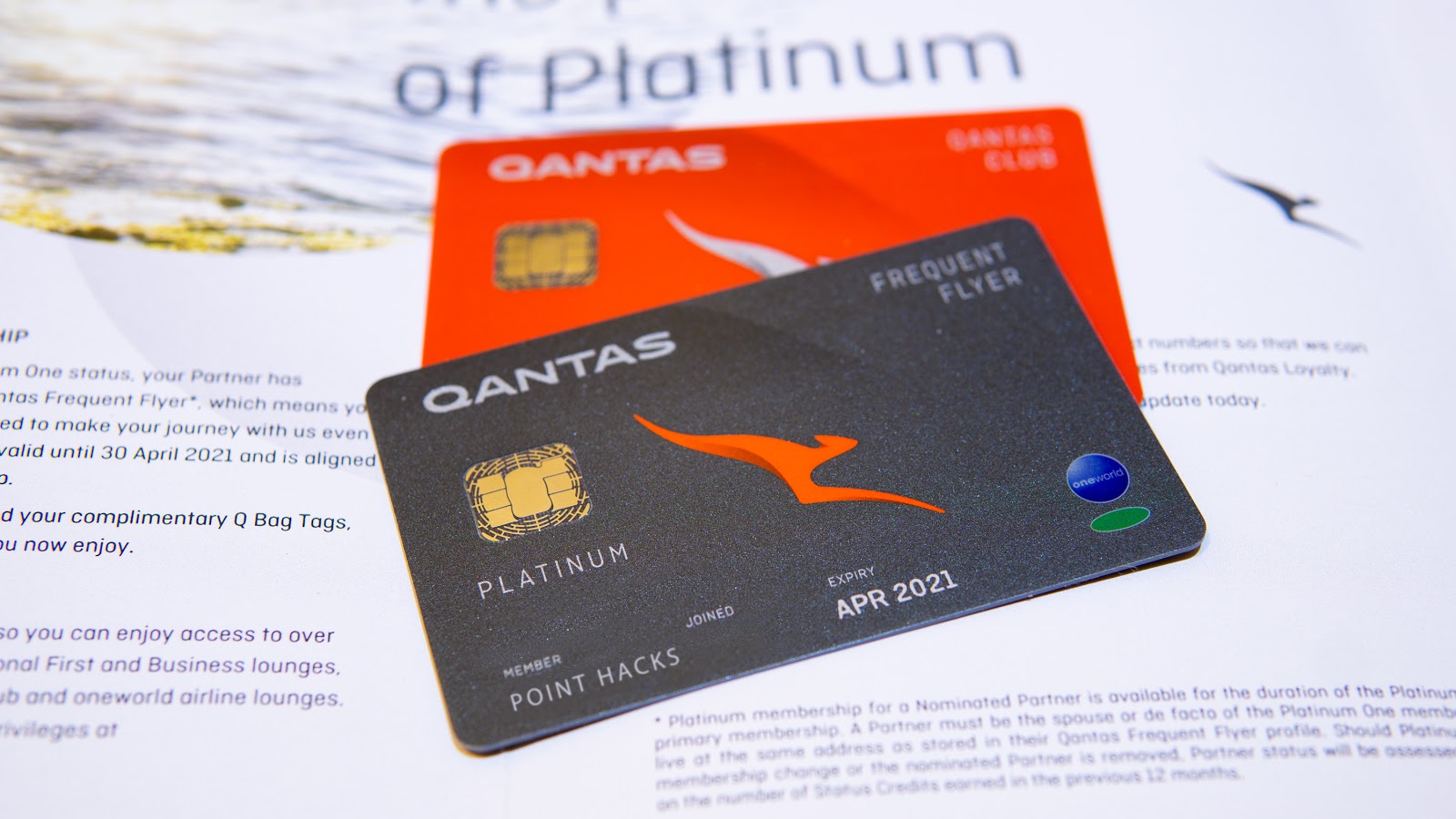 Point hackers continue to prioritise using points for travel, which is always an encouraging sign. Qantas also reports 'record levels of points redeemed via Qantas Wine and the Qantas Store', though the airline didn't reveal the exact amounts involved.
Ad – Scroll down to continue reading.Minimum spend, terms & conditions apply.
Domestic flights show potential
The airline's domestic division – usually a strong earner with Qantas – suffered in the second half of FY21 due to increasing lockdowns in the Eastern States. The division lost $669 million after non-cash depreciation and amortisation, though underlying earnings before interest and tax were $304 million.
During the happy period of domestic flying earlier in 2021, Qantas and Jetstar's combined capacity peaked at 92% of pre-COVID levels. The 2 airlines are also flying 46 new domestic routes since the start of the pandemic, which is an impressive figure indeed.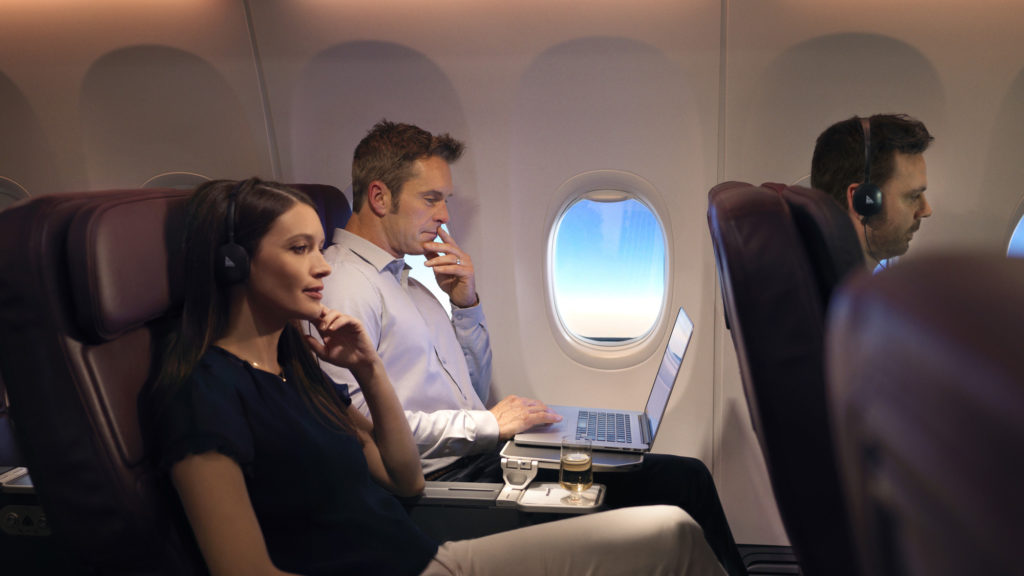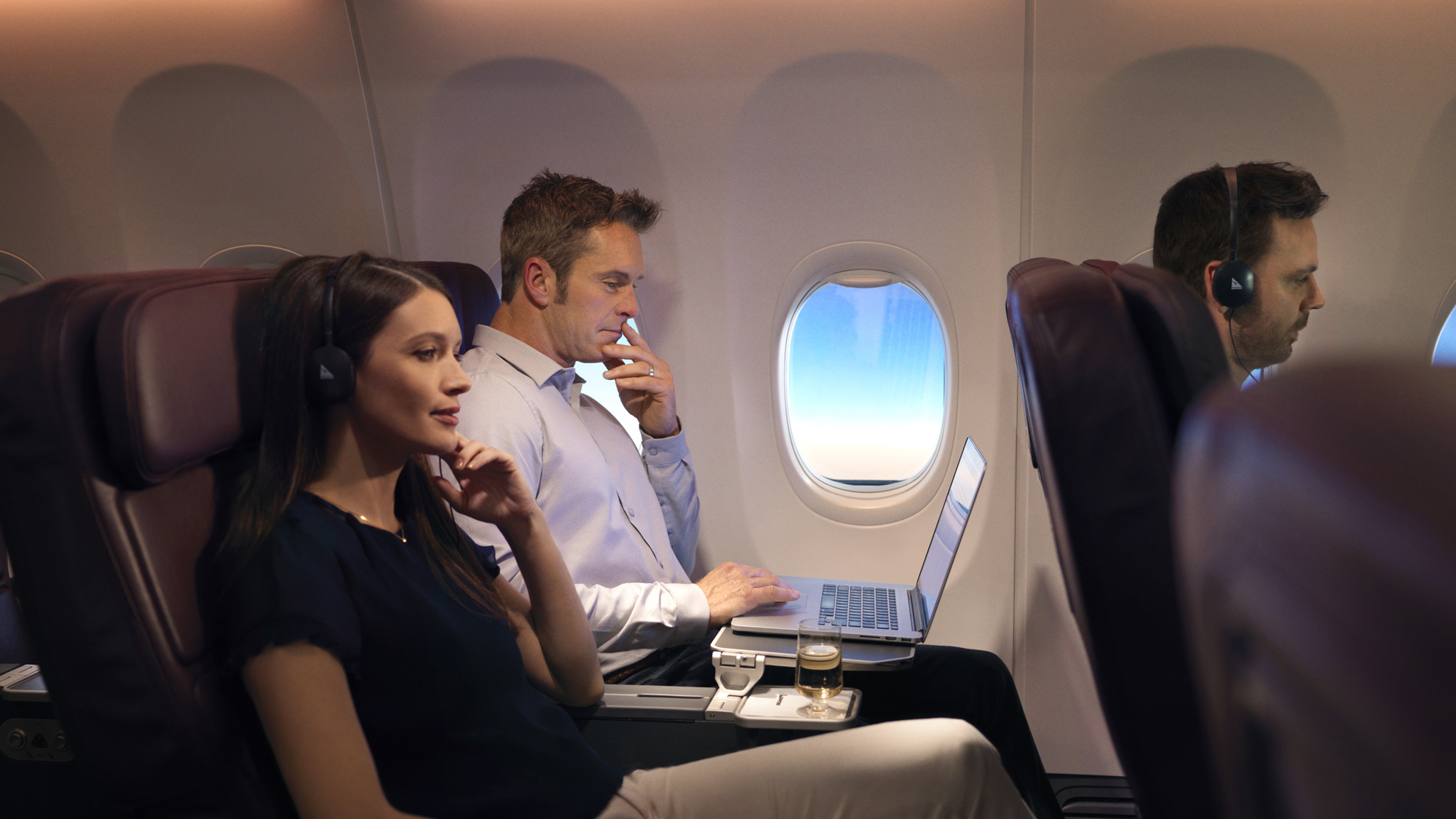 During the year, we saw previews of how well this business can perform when it gets half a chance. Despite all the sudden border changes, 95 per cent of our domestic flying was cash positive – which is an amazing achievement given the level of disruption.

When we have been able to fly, we've maintained a domestic market share of around 70 per cent across Qantas and Jetstar. Strategically, our position has never been clearer or stronger.

– Alan Joyce, Qantas CEO, 26 Aug 2021
The Red Roo now boasts an extra '34 major accounts' from the corporate sector, undoubtedly poached from rival Virgin Australia in its own period of turmoil. As previously reported, QantasLink is accessing extra capacity from Alliance Airline's Embraer E190s. Jetstar is also bringing in idle Airbus A320s from its Singapore and Japan divisions, to supplement the domestic travel boom down-under.
International ops saved by freight, again
Qantas' International division is suffering greatly, of course, with an underlying loss of $157 million. This becomes a $1 billion loss after depreciation and amortisation.
But freight continues to perform strongly, with cargo space at a premium while online shopping has boomed. Some Qantas passenger A330s and 787s have been used for freight-only missions. Qantas reports that its freight division is achieving 'a record profit' that 'significantly offsets the costs of… grounded international operations'.
During the height of the trans-Tasman bubble with New Zealand, Qantas International reached 40% of pre-COVID operating capacity.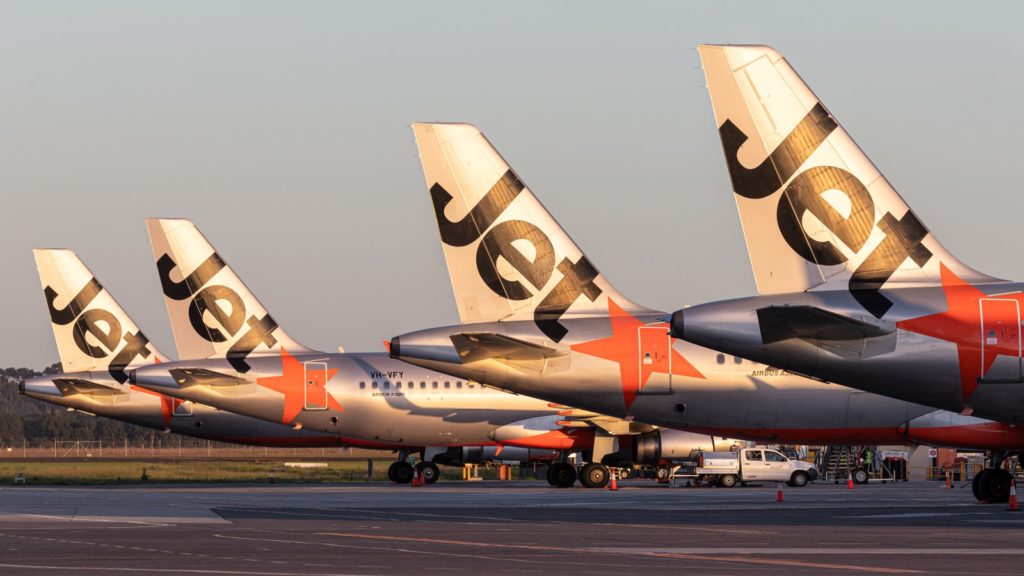 Summing up
There's no denying that the continued restrictions, both domestic and international, are impacting Qantas heavily. The airline is still hedging its bets on international travel returning sooner rather than later, so kudos to Qantas for keeping its fleet ready.
Despite losses from passenger flying, other aspects of Qantas' business remain positive. The frequent flyer program is as strong as ever, unsurprisingly. Although some members are overseas-based, Qantas Frequent Flyer essentially has half of Australia's population as members.
So now, everything hinges on the National Cabinet plan and vaccination rates. The big question is how much risk the government is willing to take in following the plan – if and when we should meet our vaccination targets.
Let us know your thoughts about Qantas' FY21 results in the comments below.
Qantas posts $2.3b loss, but plots international return in December
was last modified:
August 27th, 2021
by