Airlines chart new paths to avoid Russian airspace
As tensions rise, the world's airlines adapt to the war in Ukraine by rerouting to avoid Russia.
Posted:
March 17, 2022 - 10:00 am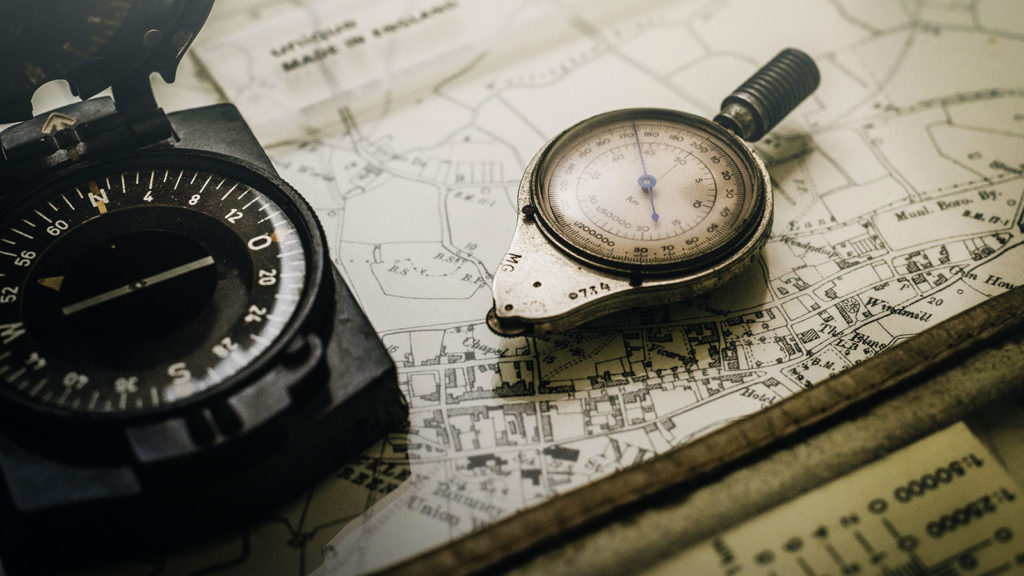 What we'll be covering
As Russia closes its airspace to countries around the world, airlines are looking for new ways to jet from A to B. Even airlines not formally banned by Russia are avoiding Russian airspace, just to play things safe.
Here's a look at how the conflict between Russia and Ukraine is impacting the flight paths of five major airlines popular with Australian travellers.
Our thoughts and hearts are with those impacted by the ongoing conflict in Ukraine.
Qantas, Darwin to London
Qantas' flagship flights from Sydney and Melbourne to London currently run via Darwin. Between the Top End and the UK, the airline had been flying over Russia. But from February 27, Qantas shifted its flight paths south: not an easy task when you're avoiding the airspace of the world's largest country.
Unlike many carriers elsewhere, Australian airlines aren't banned from flying over Russia. It's instead a precautionary move by Qantas, and one that adds around an hour to the flight time in each direction – depending on wind and other factors.
Given the current circumstances and complexities, we're opting to use one of our alternative flight paths that doesn't overfly Russia while we continue to monitor this evolving situation. We regularly review our flight paths and make any ­adjustments we consider prudent.

– Qantas spokesperson, 27 February 2022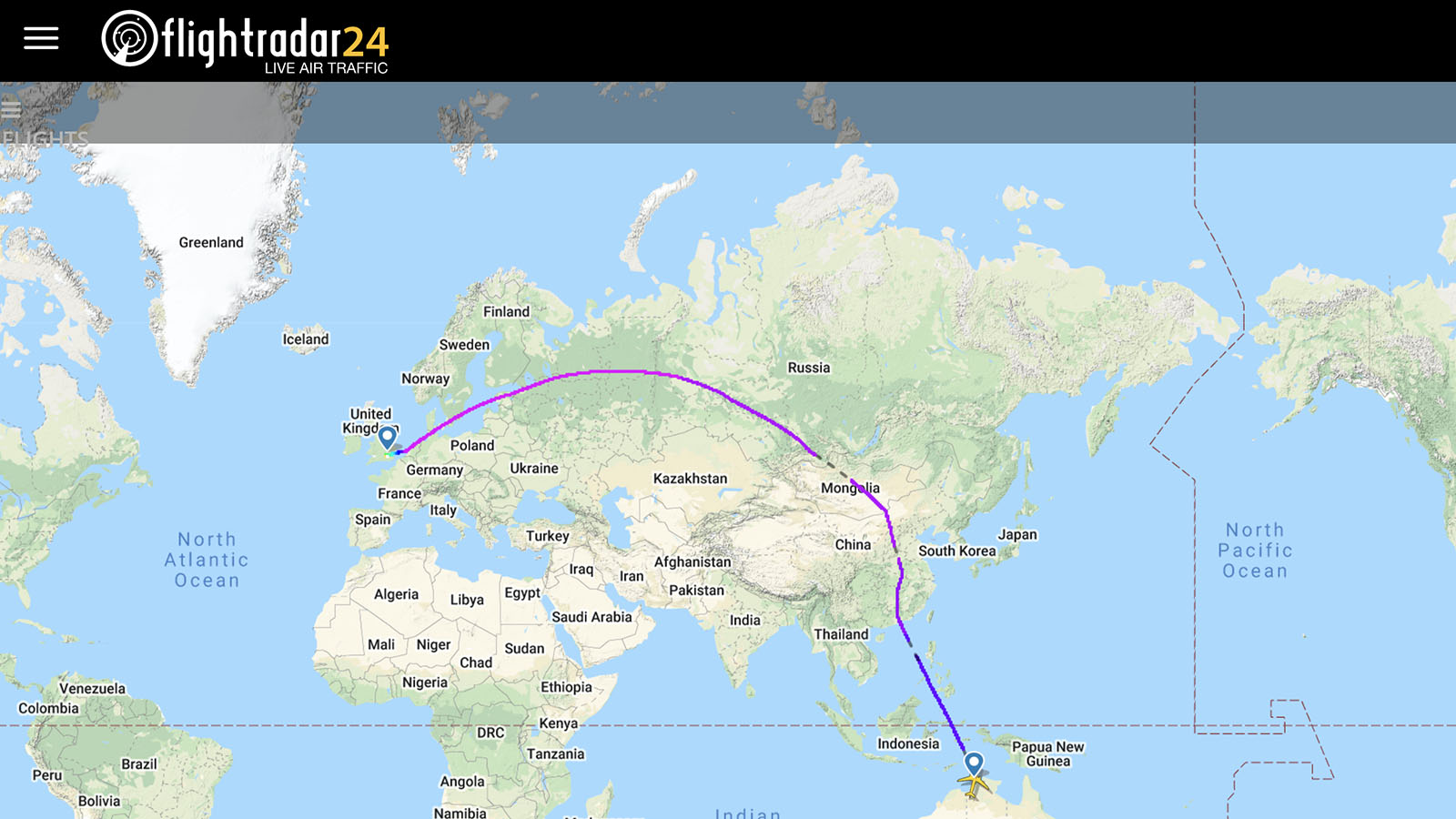 Before the shift, the non-stop hop from Darwin to London averaged around 16.5 hours. But now, QF1 and QF9 stretch to a marathon 17.5 hours, and sometimes even a touch longer. There's a similar shift on routes back from London, where flights are again averaging around 60 minutes longer.
Rather than its previous path north over China, through Mongolia and across Russia, Qantas' route now tracks northwest. That sees it flying across Singapore and India, up through the Persian Gulf, across Iraq and Turkey, and traversing continental Europe to the UK.
Japan Airlines avoids Russia from Tokyo to London
While changing flight paths brings a 60-minute inconvenience for Qantas, the decision to avoid Russian airspace is having a much bigger impact for Japan Airlines.
Until recently, JAL's flights between Tokyo and London travelled almost entirely through Russia. This saw a typical service measure up at 11 hours 45 minutes from gate to gate.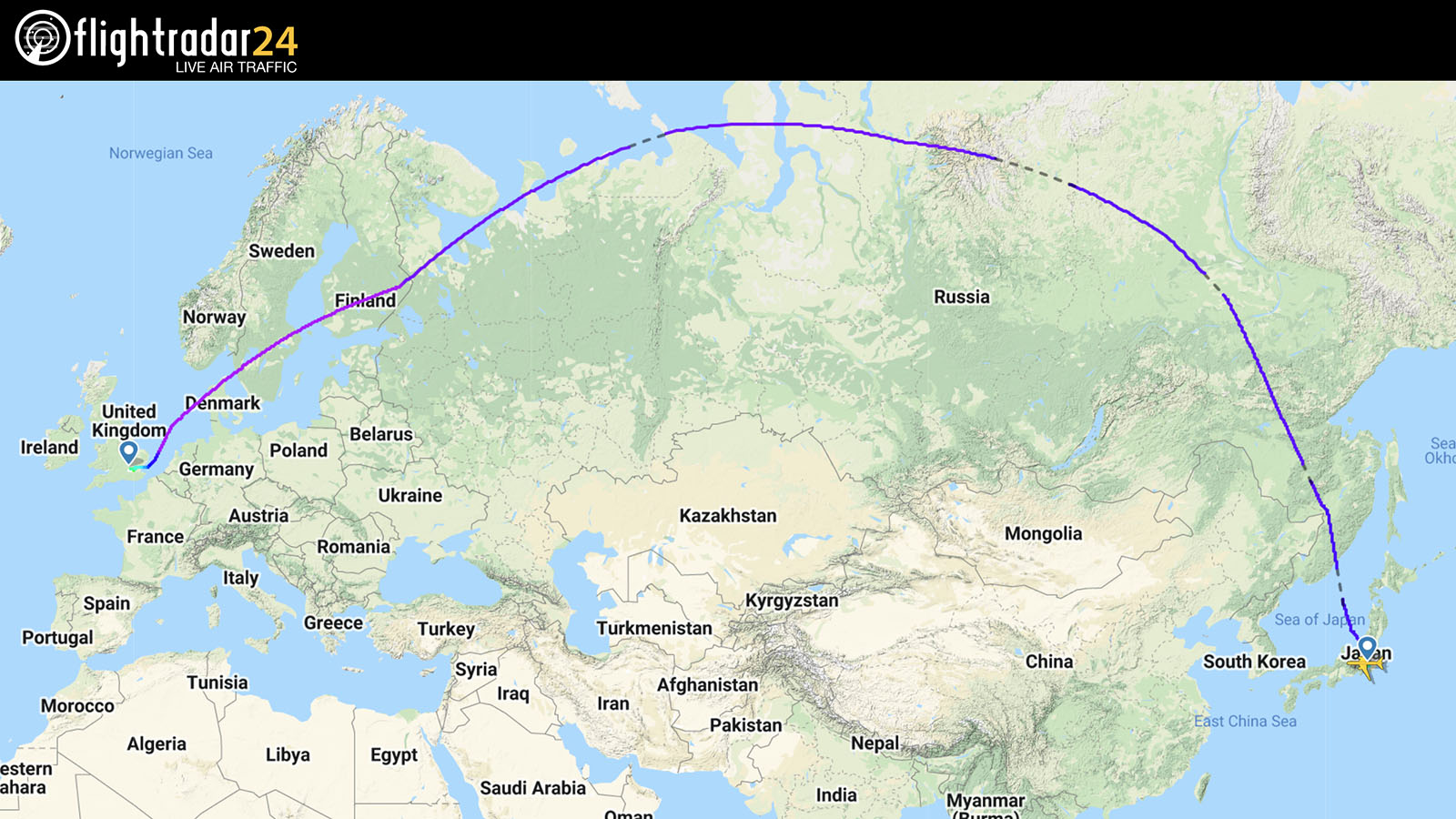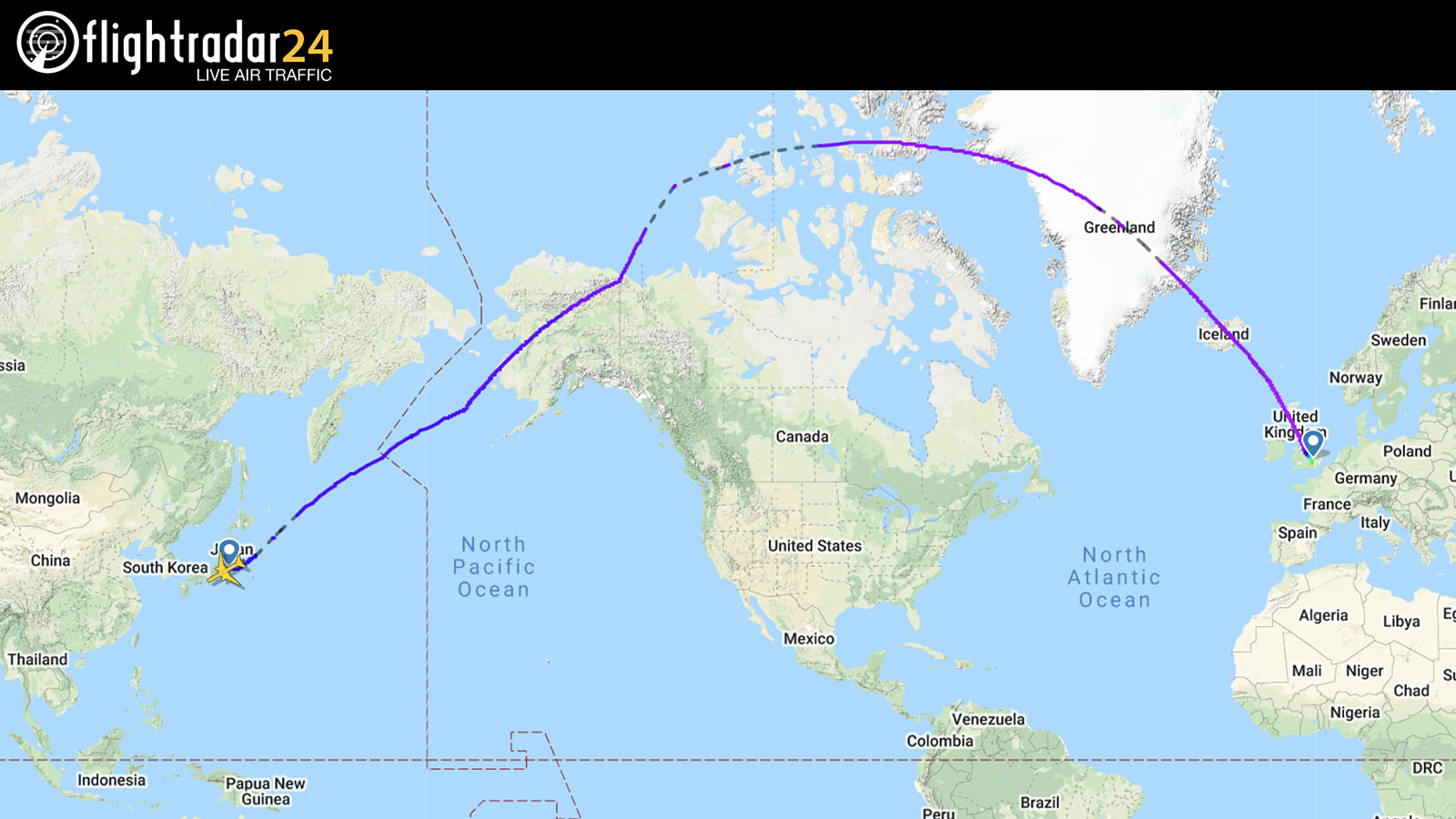 With Russia removed from the equation, JAL isn't simply heading south on its London-bound flights – it's flying in the opposite direction entirely. The new track northeast takes these flights over Alaska and Canada before arcing over Greenland and down over Iceland.
The time impost? Around three hours of extra flying in each direction. This pushes the journey time to almost 15 hours when bound for the UK. With global oil prices rising, flying large planes longer distances comes at a significant cost. To cover those expenses, we're likely to see airfares rise across many major airlines.
Ad – Scroll down to continue reading.Minimum spend, terms & conditions apply.
Singapore Airlines skips Russia on Singapore-London
Another popular option for Australians travelling to London, Singapore Airlines often used Russian airspace to reach the UK. However, Singapore's location means that the time spent overflying Russia is usually far less than for carriers like JAL.
Having recently redirected its London flights southward, Singapore Airlines isn't seeing much difference in the overall journey time on this route.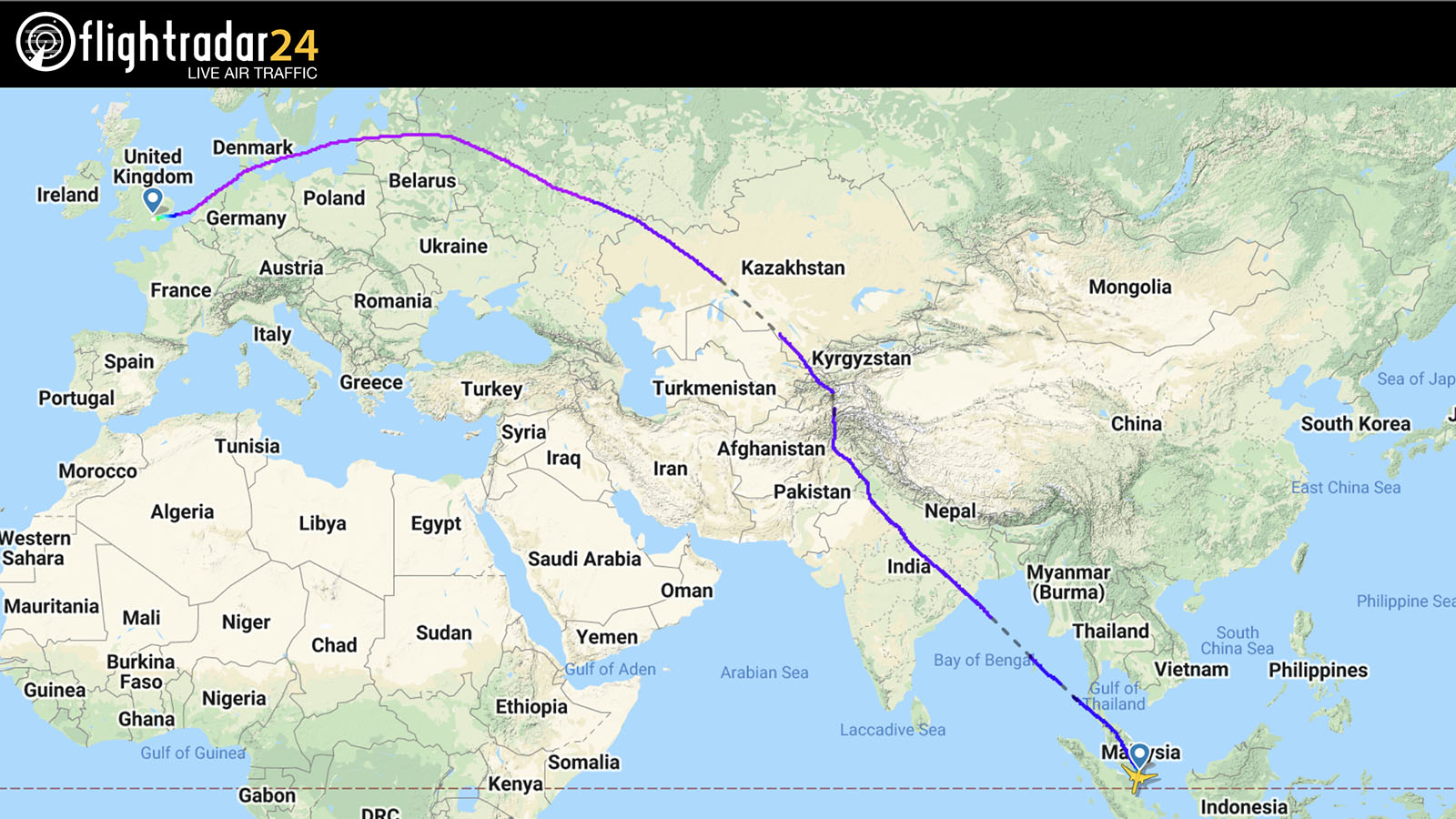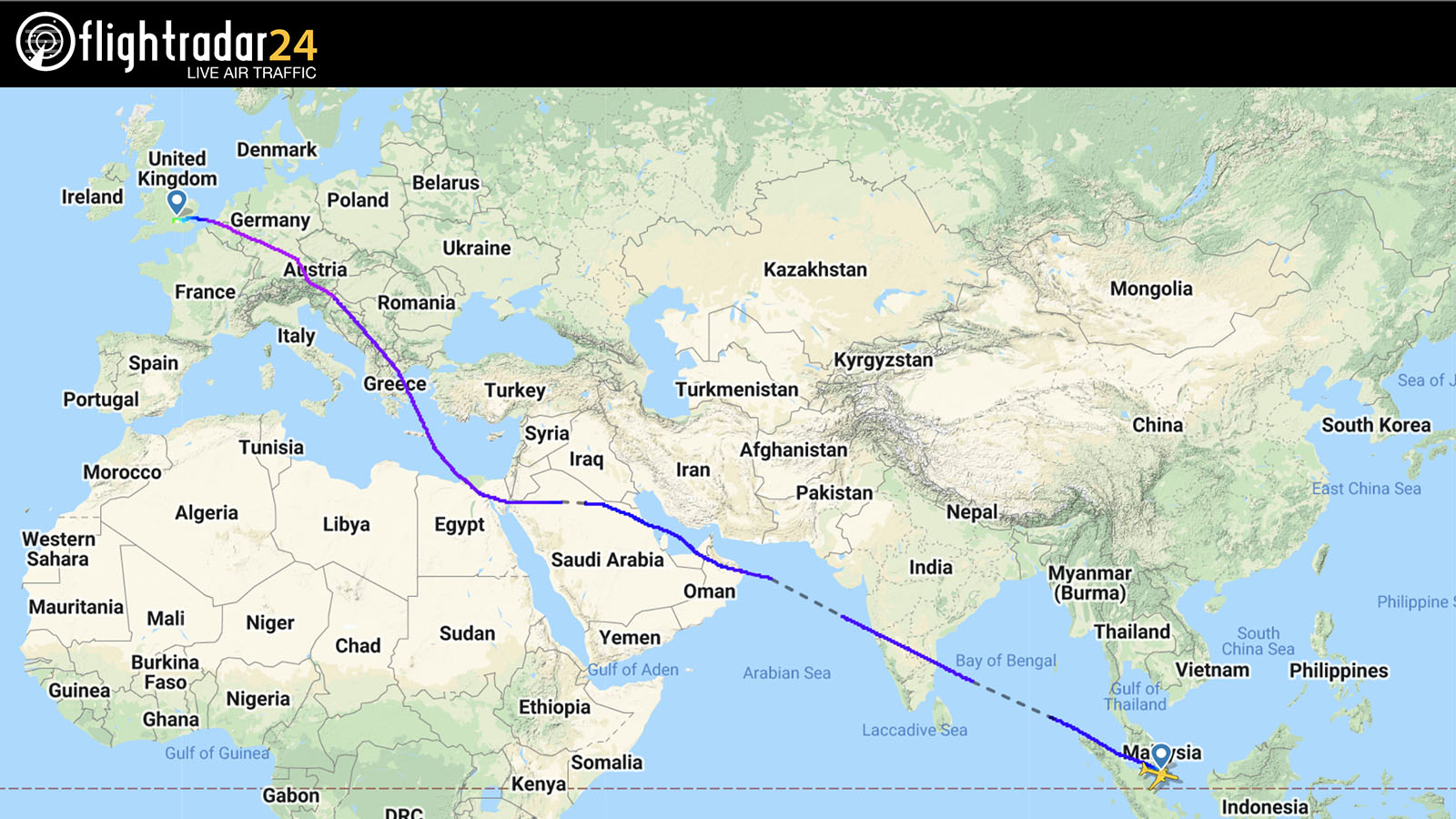 Routing via Russia, recent flights clocked in at around 14 hours and 20 minutes. Changing the flight path has only extended that by 15 minutes on recent flights. Most passengers wouldn't notice any difference.
Finnair, Singapore and Tokyo to Helsinki
With a hub in Helsinki and with Finland bordering Russia, Finnish airline Finnair is really feeling the impact of avoiding Russian airspace.
On its flights between Singapore and Helsinki, Finland's flag carrier was previously able to fly west in around 11.5 hours. But with new flight paths avoiding not only Russia but also Ukraine, each flight now takes up to 14 hours. That's 2-2.5 hours longer each way.
That presents problems for Finnair. Its network of destinations in Asia had been based on faster turnarounds, allowing one plane to operate out and back from Helsinki within 24 hours. This meant Finnair could offer daily flights on many routes without needing as large a fleet as some other airlines.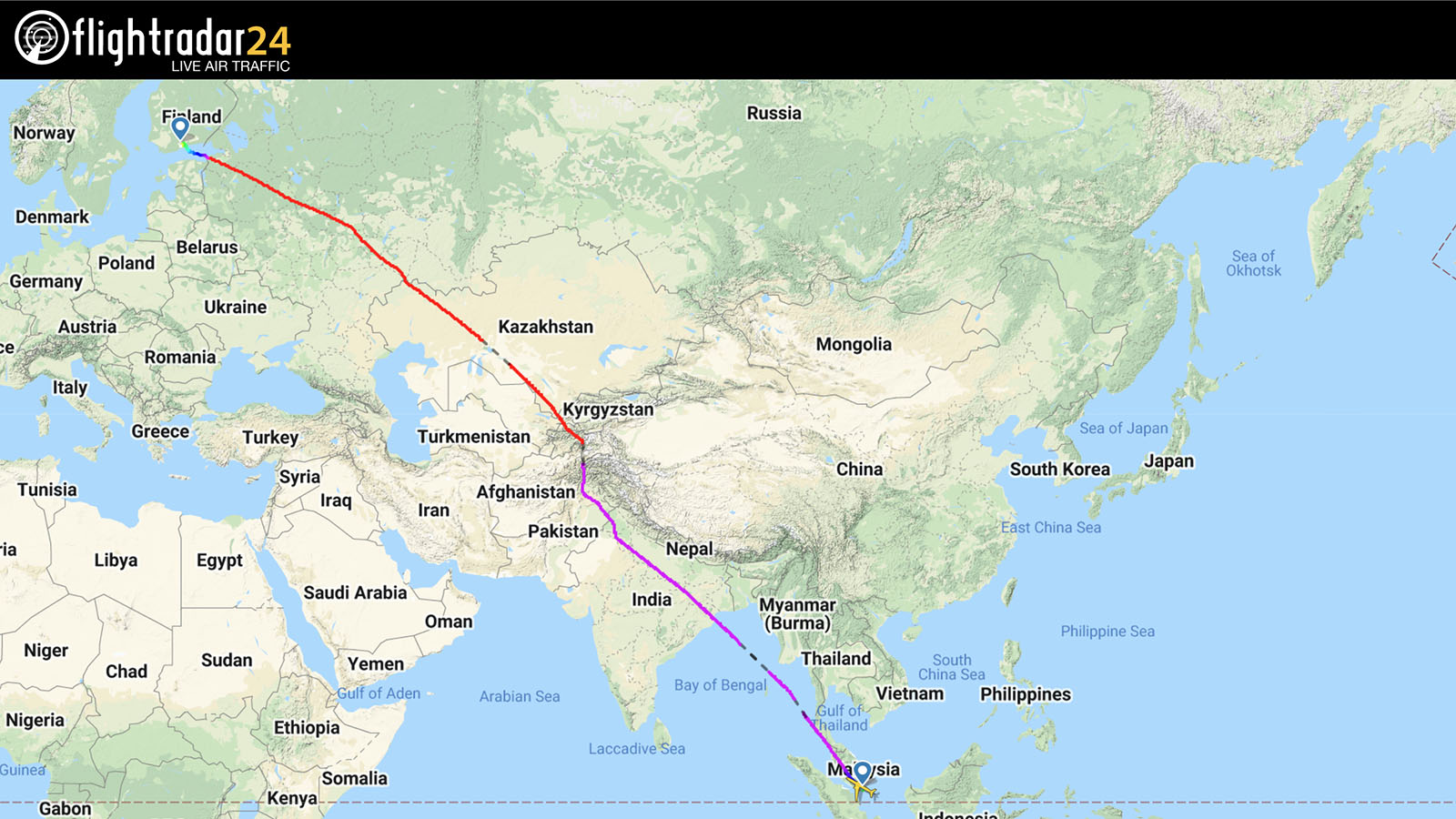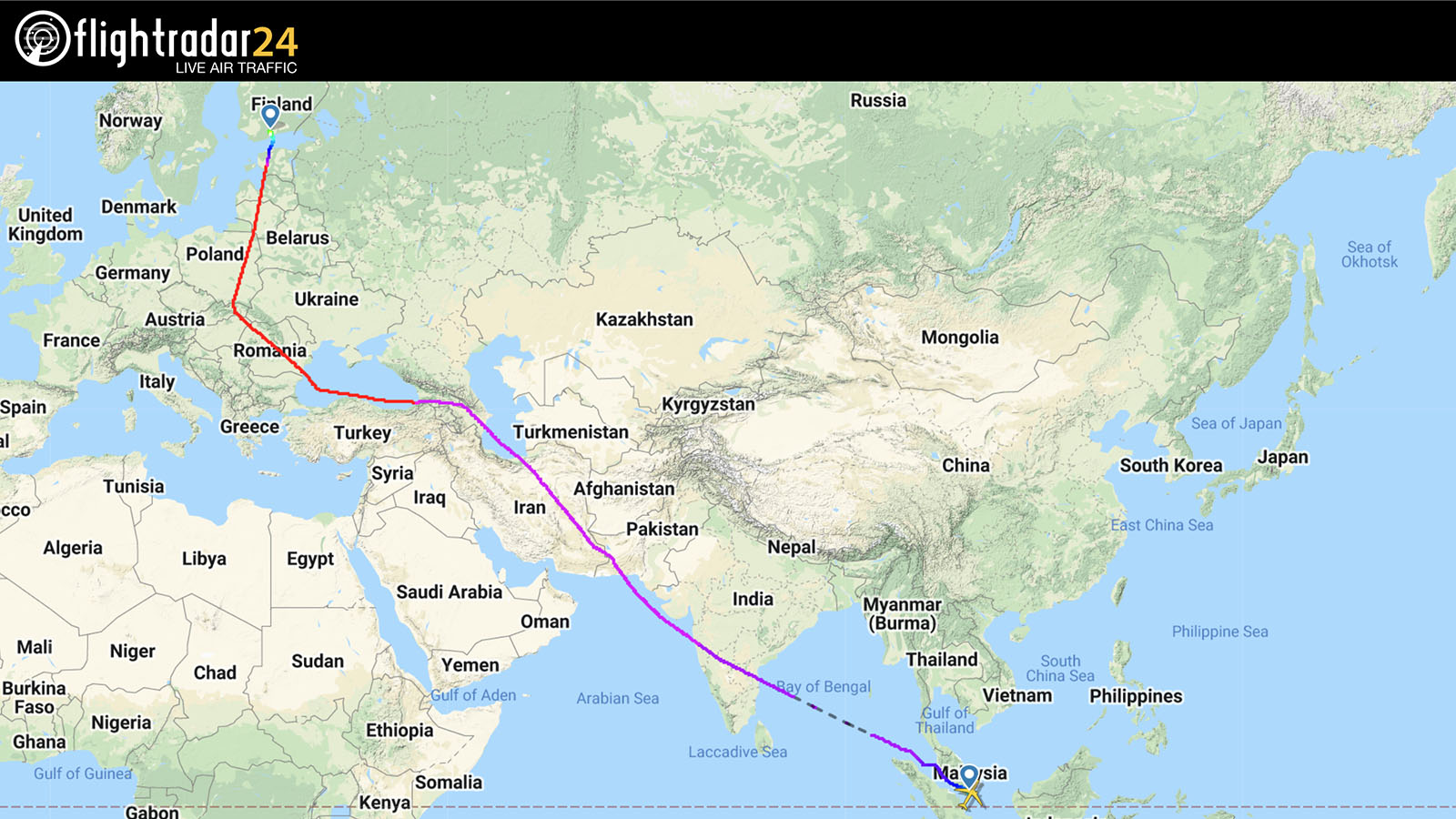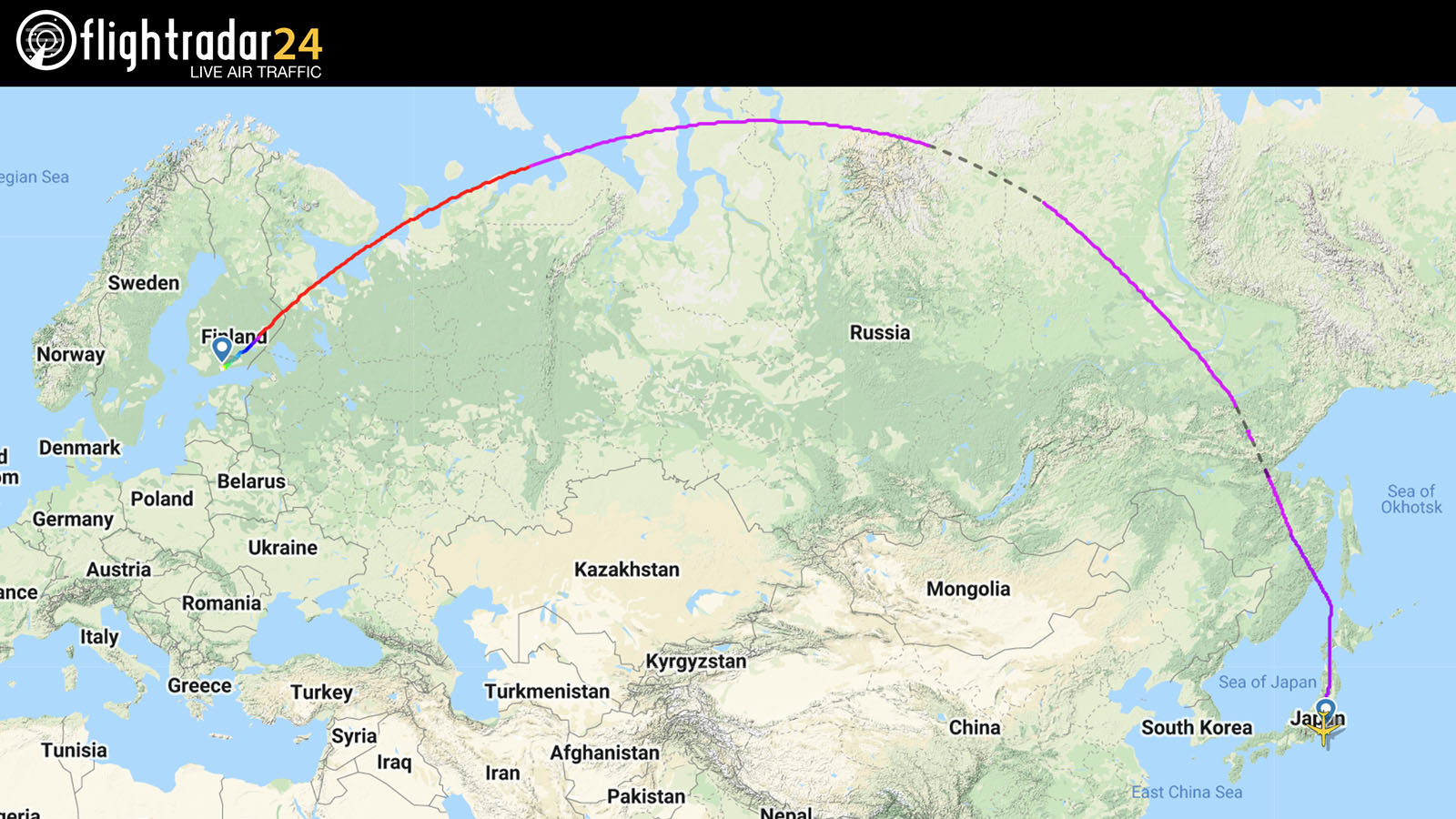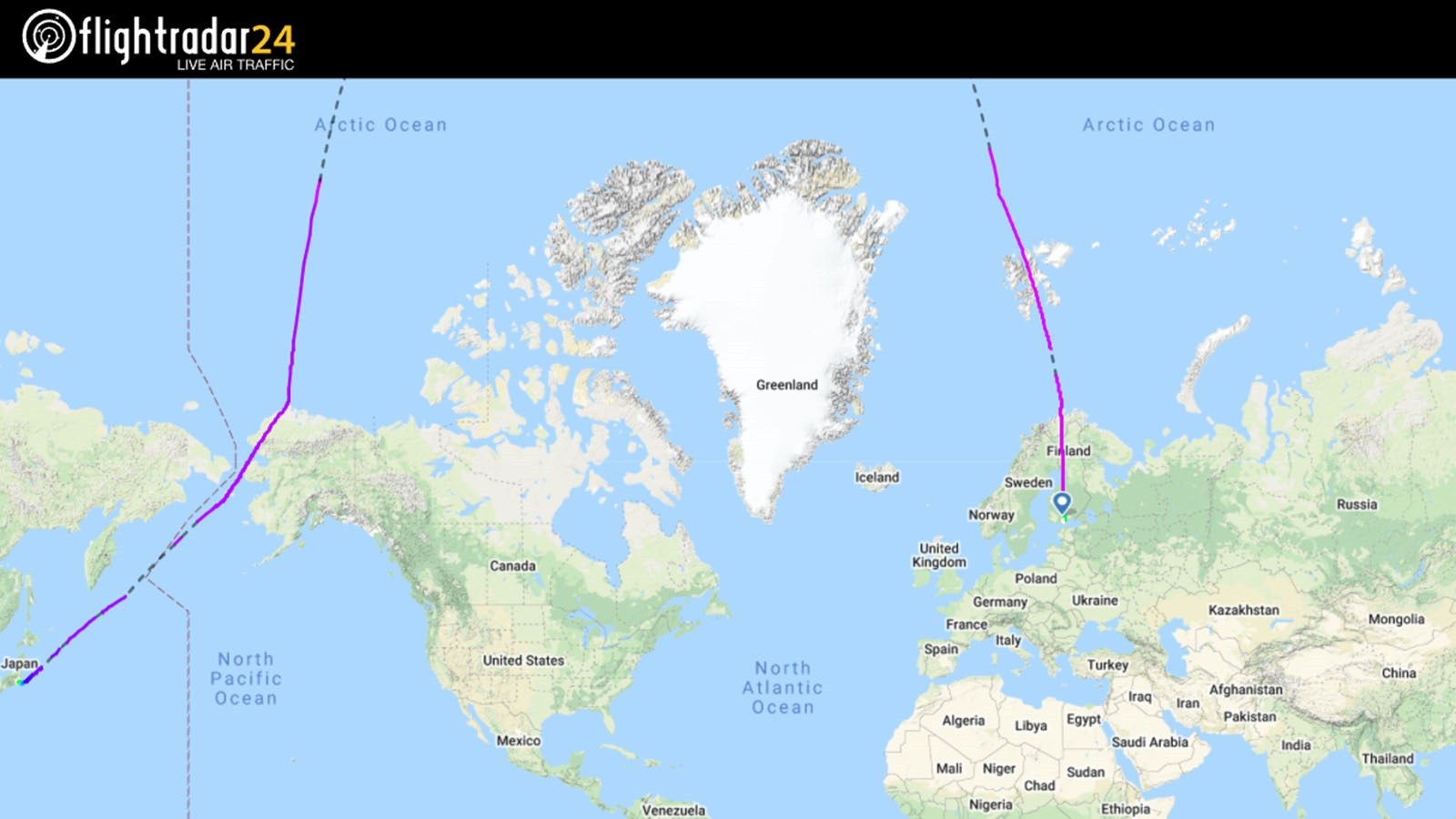 Yet with Singapore-Helsinki services stretching to 14 hours each way, that's 28 hours of flying per return trip. Add in the time each plane spends on the ground, and it becomes impossible to serve every destination at the frequency Finnair did before.
Flights between Tokyo and Helsinki are causing even bigger headaches. What took 9.5-10 hours before is now expected to take up to 13.5 hours. That's an extra eight hours of flying on every return trip!
Japan is one of our most important markets, and we want to continue offering safe and reliable connections between Helsinki and Tokyo also in this situation. Japan is also an important cargo market, and air connections are needed to keep cargo moving.

– Ole Orvér, Finnair Chief Commercial Officer, 3 March 2022
Emirates, Dubai to Stockholm
Emirates is in an interesting position, with some – but not all – of the airline's flights moving away from Russia.
One redirected southward is the airline's Dubai-Stockholm service. What had been taking the airline 6-6.5 hours over Russia now takes 6.5-7 hours to avoid it. Given the need to avoid Ukraine too, Emirates' flights make a curve above Turkey, then loop through Romania and Poland en route to Stockholm.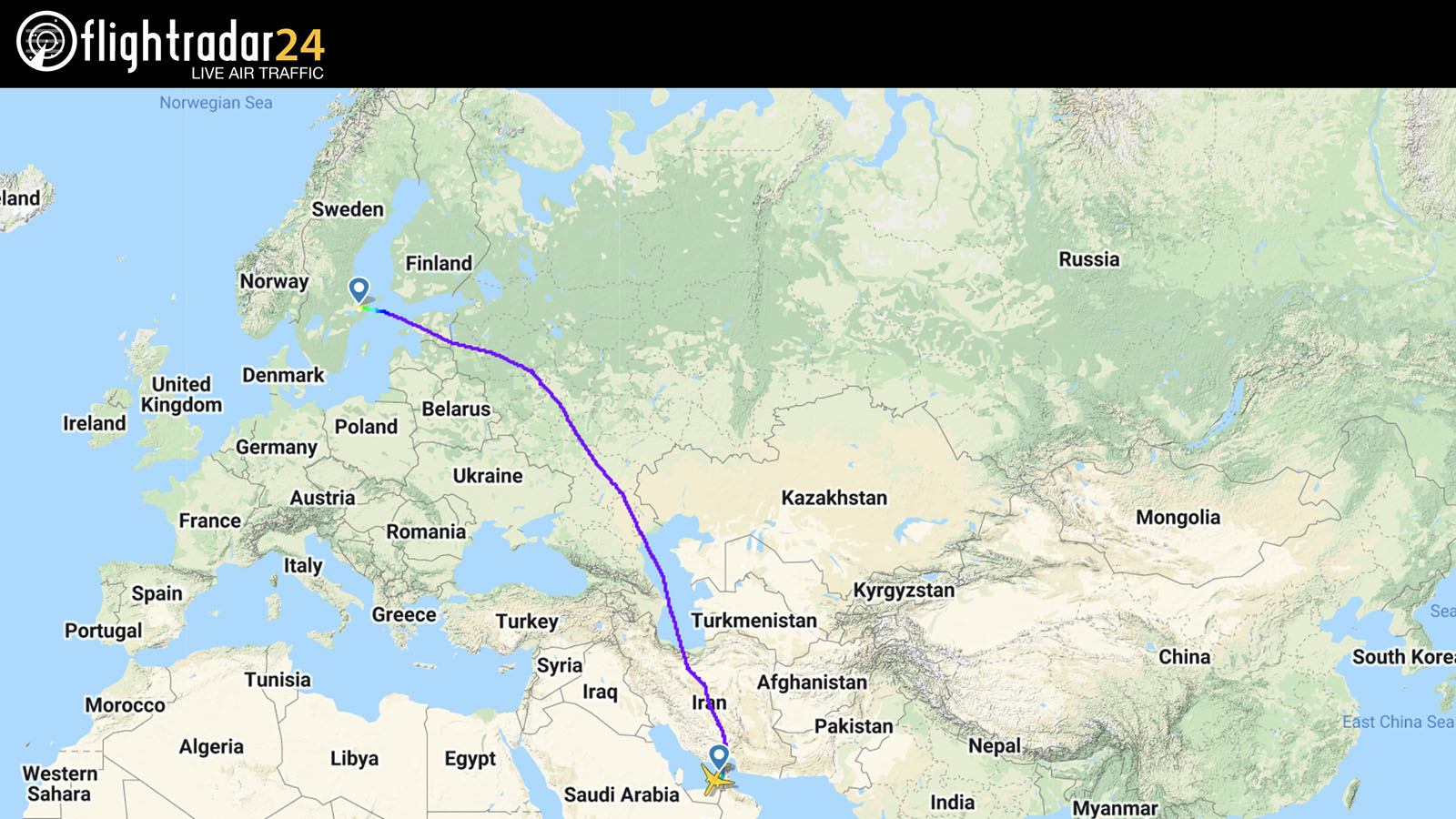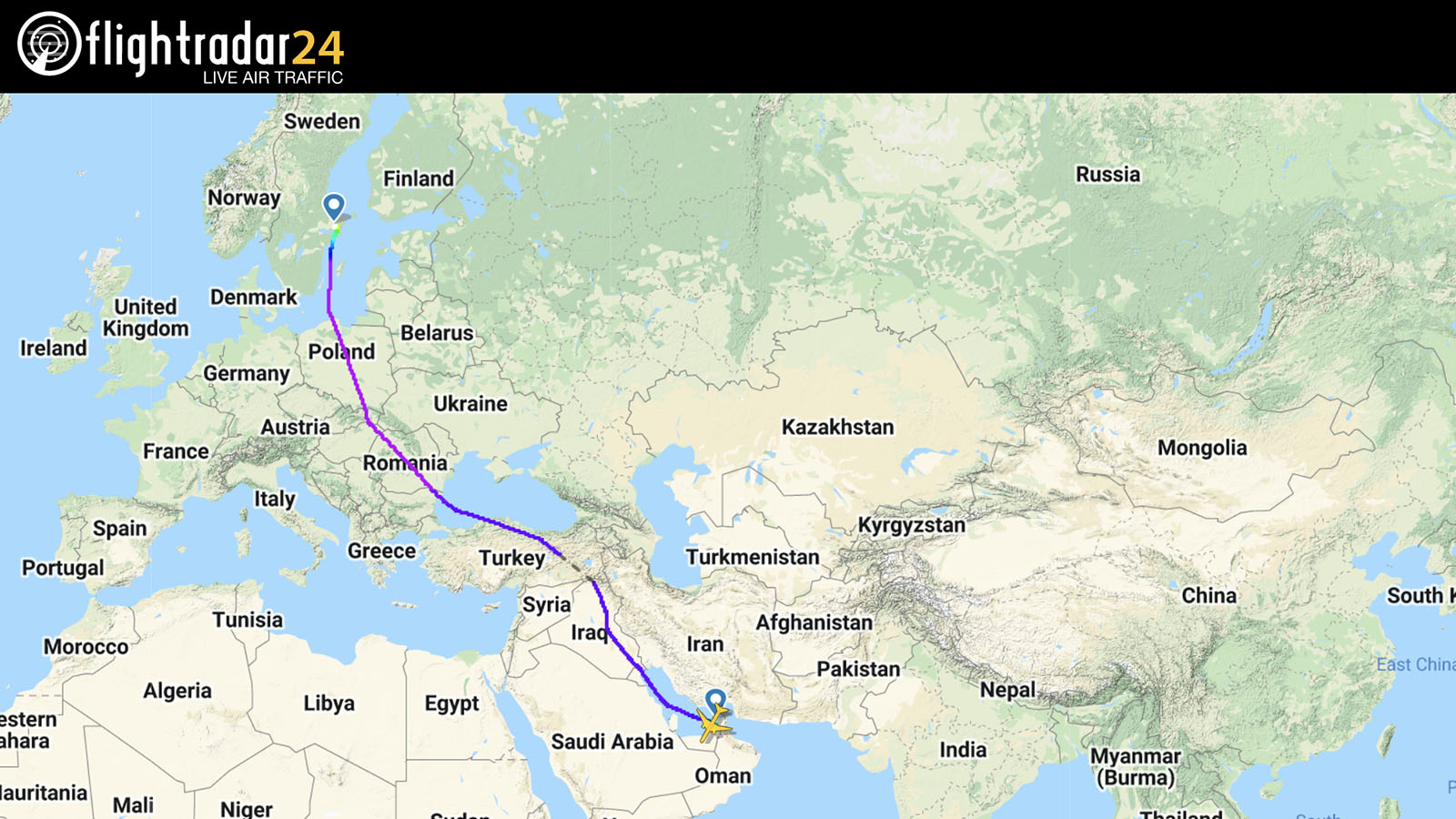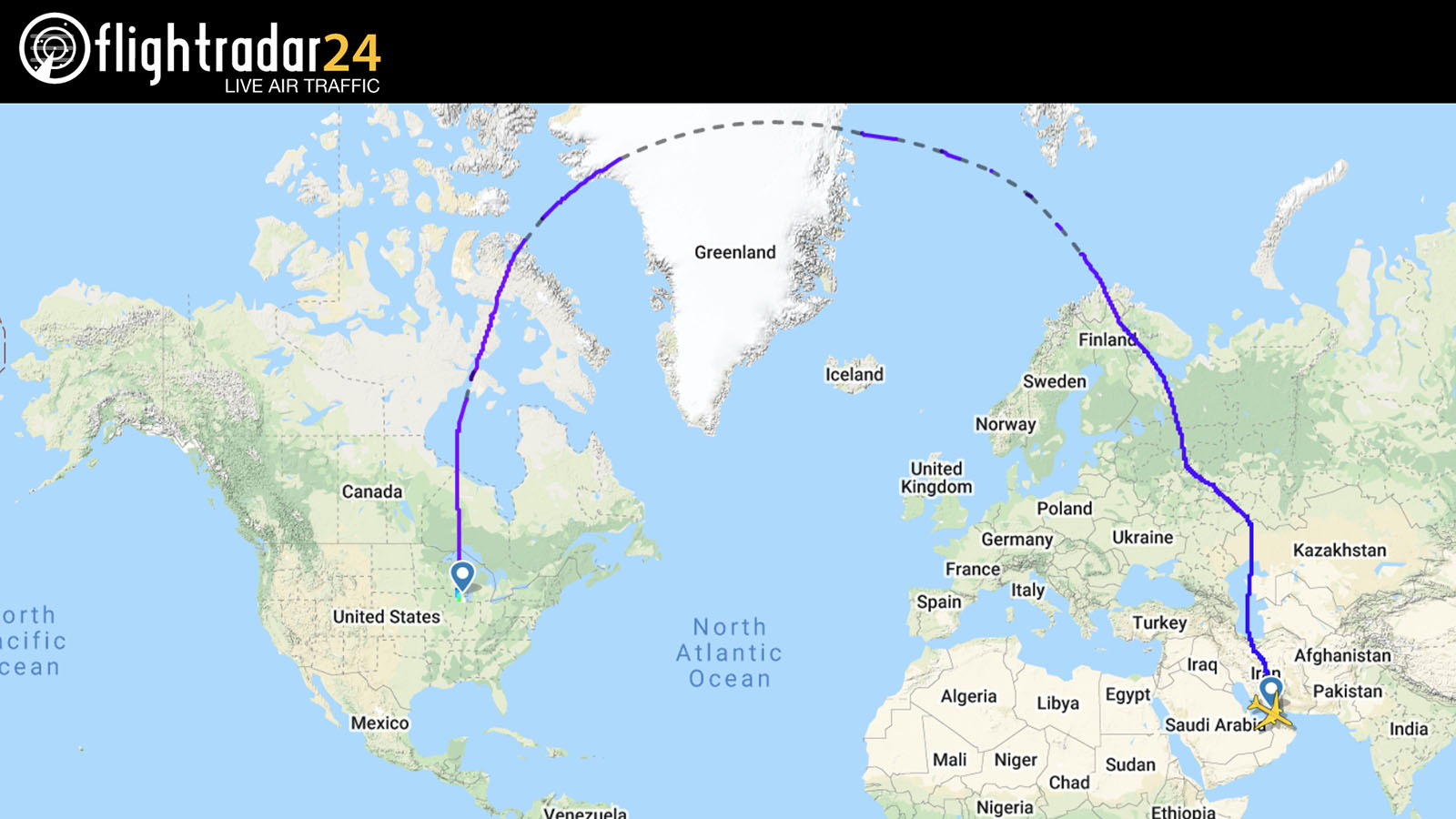 But a slight rejig isn't as practical on Emirates' Dubai-Chicago service. At the time of writing, these flights are still taking a polar route. That sees Emirates' flights cross Iran and Kazakhstan, and continue through Russia. From there, it's over Greenland and Canada, before reaching the United States.
Summing up
Changing flight paths to avoid unfriendly airspace is nothing new for airlines. But avoiding a country as large as Russia comes with its challenges.
In many cases, this means significant disruptions to flight schedules, with airlines physically unable to run flights at the volume they could previously. With many flights also now taking longer than before – and burning more fuel – costs to airlines will only rise.
Given the price of oil is also climbing, the fares passengers pay will need to increase to cover the difference. The question is how fast airlines will pass those costs through to customers, at a time when international travel was only just taking off once again.
Feature image courtesy Alex Andrews/Pexels. Flightradar24 screenshots used with permission.
---
Stay up to date with the latest news, reviews and guides by subscribing to Point Hacks' email newsletter.
Airlines chart new paths to avoid Russian airspace
was last modified:
August 24th, 2023
by