A native of Sydney and now based in Austin, Texas, Matt has joined the Point Hacks team as a contributing editor. Welcome Matt!
He will be bringing you cheap flight deals and inspiring your travel to well-known destinations, as well as hidden corners of the world, with his destination guides.
Where does your passion for travel and aviation come from?
My first time on a plane was when I was nine years old travelling with my family Sydney – San Francisco – Seattle to live in the US for a year. I was so incredibly excited by the airport experience and all was going rosy until we hit turbulence over the Pacific Ocean. I thought it was the end.
As much as I still fly, my heart always skips a beat when there is turbulence. Whilst I still love the flying experience, I actually enjoy the planning of a trip more, whether it be for me or someone else, and that's why I'm thrilled to be joining the Point Hacks team.
What are some of the websites you use to get cheap flights?
The website I use the most is Google Flights as it allows flexible date and destination search, however it does miss out on some airlines (like Southwest in the US). I like the Everywhere feature on Skyscanner, the reliability of Kayak search results and the user-friendliness of Adioso.
Low-cost carriers like AirAsia, Scoot, Norwegian, Istanbul-based Pegasus and the Icelandic airline WOW Air are making big headway in their respective regions of the world, so I like to keep an eye on their websites for promotions too. I recently scored a flight from Stockholm to Las Vegas with Norwegian for $230 USD and Tehran to Madrid with Pegasus for $114 USD.
Ad – Scroll down to continue reading.Minimum spend, terms & conditions apply.
What is the Green Card Lottery and how do you win it?
Only an eccentric country like the US would hand out 50,000 ten-year permanent residency visas each year in a ballot system. I applied for five years and was one of the lucky ones chosen from 13 million people in the 2014 ballot. Entries are open every October for one month and it is a relatively simple and free online application.
After living between Madrid, Mexico and Sydney for seven years, I decided to make the move to Austin, Texas and am really happy with my decision to live in such a booming, progressive city.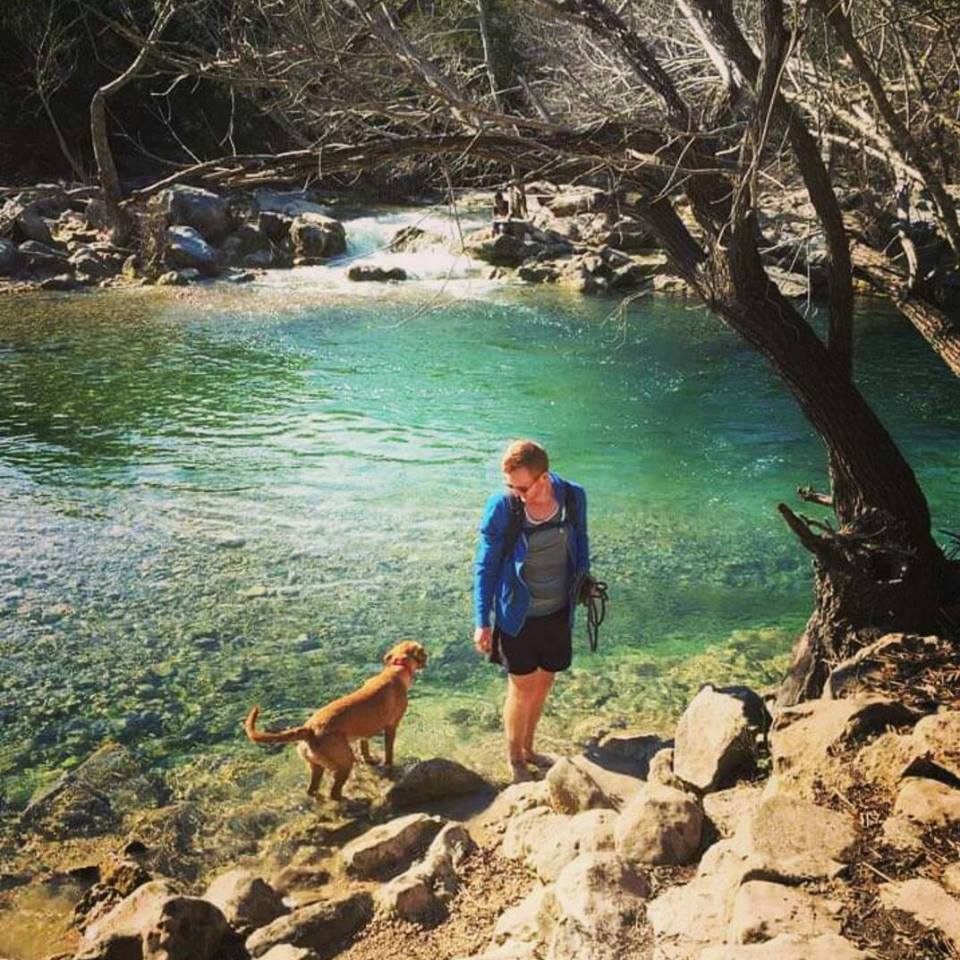 Hiking through Austin's Greenbelt with pup Matilda
Where do your allegiances lie – SkyTeam, oneworld or Star Alliance?
After reading an article on how to get Gold status on Aegean Airlines three years ago, I embarked on a six-month trip around the world flying Star Alliance airlines and racking up the required miles. Aegean unfortunately raised their qualifying level for Gold status late last year because the other Star Alliance airlines were not very happy with Aegean stealing their frequent flyer business, so I got onto StatusMatcher before my status expired and matched my status with Turkish Airlines, also a Star Alliance member.
While I was at it, I matched my status with airberlin (oneworld) and Alitalia (SkyTeam) to cover the other two alliances.
I tend to fly United domestically in the US (which has horrible customer service, but an extensive network, especially with me being close to its biggest hub in Houston), Qantas to Australia (I love their A380s), and American, British or Lufthansa on transatlantic trips.
Getting on a Lufthansa flight from Delhi to San Francisco via Frankfurt could not have been a bigger contrast after a two-week stint in India last month.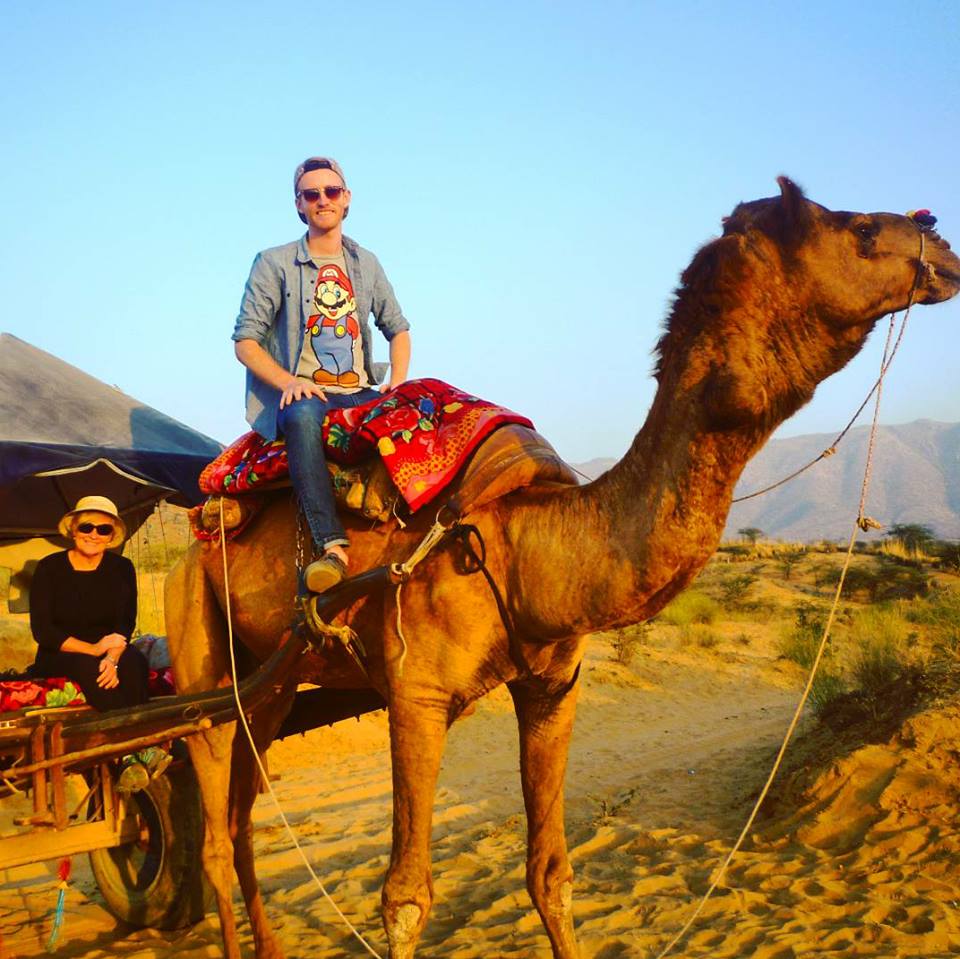 Watching the desert sunset on a camel ride in Pushkar, India with mum Kathy
Where do you love to travel and what is your favourite way to get around?
I have a soft spot for Spain, the land of partying, siestas and sun. I go back to Madrid every summer and use it as a base to explore a different part of the country each time. I appreciate the thoroughness of the Melbourne-based website and app Rome2rio, which compares the different plane, bus and train options between two destinations, like Madrid and Barcelona.
As long as you exchange your money on the black market on Florida Street in Buenos Aires, Argentina will treat you well with delicious cuisine for meat-eaters and vegetarians alike, hearty wines and spectacular landscapes on very reasonable budget. Australians are travelling in ever-increasing numbers to Latin America, and with good reason.
Japan has some of the best hospitality in the world, efficient transport systems and healthy food, not to mention arguably some of the best snowfields in the world. Domestic air travel is booming, however the experience of riding the shinkansen (high-speed train) is a really unique one.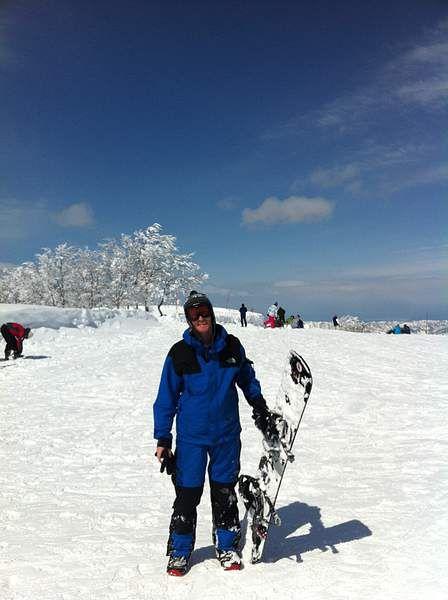 Hitting the slopes before resting sore feet in the free onsen (hot springs) in Nozawa Onsen, Japan
What is your travelling schedule looking like for the next six months?
Apart from a couple of domestic trips to Seattle and Houston, I will be embarking on a six-week journey to Iran, Northern Europe and Spain in the northern summer.
With the partial lifting of Western sanctions against Iran last month, I predict it will experience a tourism boom just like what has happened in Myanmar over the last couple of years. A new 15-day visa-on-arrival scheme has been brought into place for some nationalities, including Australians, meaning this once-feared country will confidently emerge onto the international tourism stage.
The other bucket list destinations that I am eager to get to are: the urban renewal success story of Medellín, Colombia; the intriguing outsider North Korea; the Icelandic hot springs; and the wineries in Western Cape, South Africa.
Keith: Thanks Matt, it's great to have you!
Q&A with Matt, our first new Point Hacks editor: how he scores bargain flights, gets into airline lounges and won the Green Card Lottery
was last modified:
March 15th, 2019
by