OK, this isn't points-related, but we all like a bit of travel inspiration, and Lonely Planet usually delivers good, condensed factual info.
Right now there's a range of 'Trip' ebooks on sale for $5 using promo code DRIVE until midnight on Sunday – these are designed for planning road trips across a range of countries and specific regions, such as Tasmania, Outback Australia, Tuscany, North Island of NZ – the list goes on.
As ebooks these usually these retail for either $13.99 or for the larger volumes, $25.89 – but all are on sale for a simple $5 per book over the weekend. I thought this seemed like a decent deal.
Remember, you'll need to use promo code 'Drive' after adding them to your cart over at Lonely Planet to pick up the discount.
I may have stocked up for some upcoming travels!
The Trips book format includes itineraries and maps to help you plan your road trip – here's an example from the Tasmania book: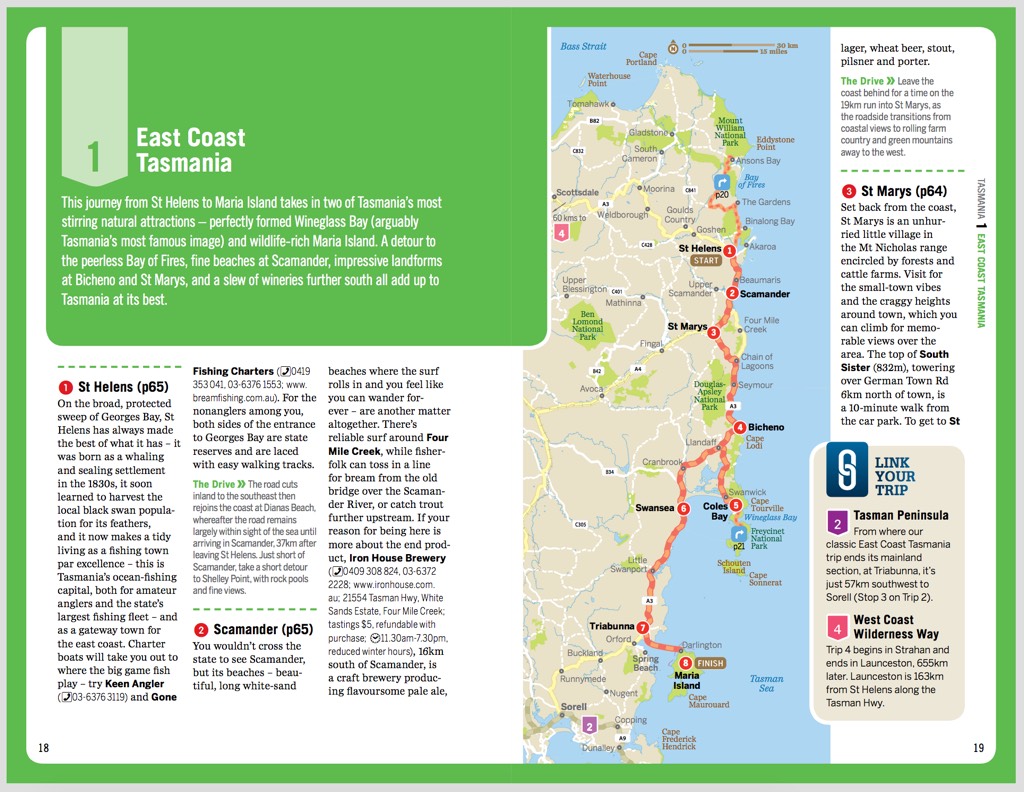 Some of the options available for more local trips:
Auckland & Bay Of Islands Road Trips
New Zealand's Best Trips
New Zealand's South Island Road Trips
Australia's Best Trips
Tasmania Road Trips
Coastal Victoria Road Trips
Outback Australia Trips
Plus a heap of others covering primarily the US and Europe. Downloads are compatible with iPhone, iPad, Kindle and more…
We usually don't cover non-points related deals but this one seemed pretty good – we pick up a small amount from any purchase you make, so you're also supporting the site if you buy after clicking through from us. Enjoy!
Lonely Planet has 'Trip' ebooks on sale for $5 (minimum 60% discount) until Sunday
was last modified:
December 20th, 2017
by