iFLYflat offers personalised points strategies, management and flight bookings services. They are a new Point Hacks sponsor, and Steve Hui, pictured above getting excited about the Cathay Pacific First Class Cabanas in Hong Kong, runs the show.

In this quick interview, Steve gives a quick overview of what he does, and why it might be useful to you.
---
I'd like to kick off with you giving a quick elevator pitch – what's iFLYflat all about, and who's it for?

iFLYflat provides personalised strategies to help to unlock the value of all their points, which can be earned from business spending, personal spending and from flying.
We help businesses and Individuals to optimise their points – and help them to fully understand how valuable an asset frequent flyer points can be.
In a nutshell, we help our members to earn more points, the right points and to fly better.
The services are offered as an annual membership subscription, covering points strategy and planning, ongoing advice and award flight bookings. Our target customers are business owners, ranging from small, medium and larger businesses.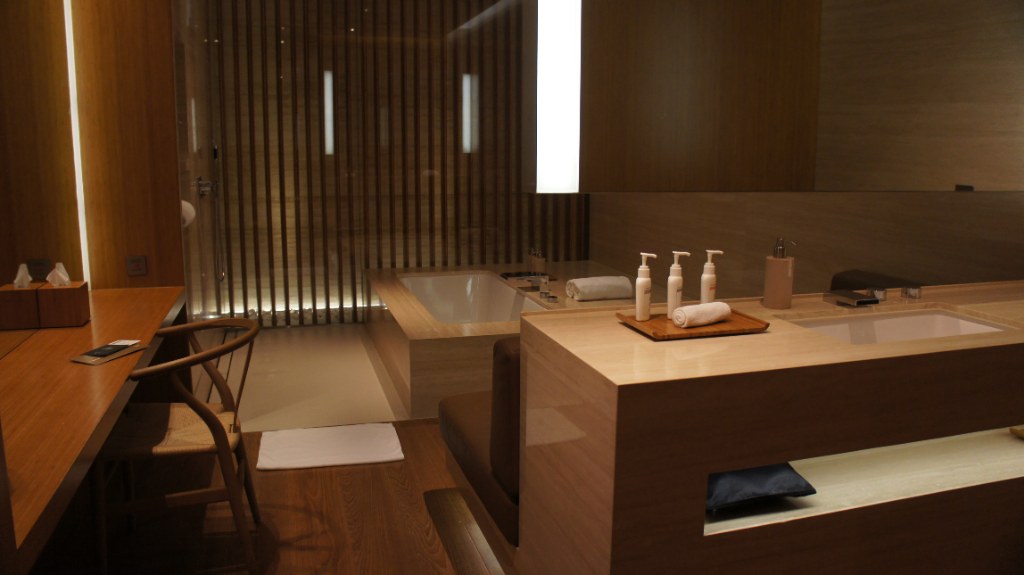 What are some of the most common challenges your customers face, whether that's in earning points or redeeming them?

My customers mainly are unaware of the assets they already have (where they have points in frequent flyer programs and credit cards, and how many), and they don't know what they can do with them. They don't understand the value that those points hold and the fun they can have with them if utilised the right way.
So the biggest challenge is they are oblivious to the potential to earn more points and to really have a fun time to travel with them.
Prior to joining iFLYflat, many customers already have a healthy balance of points, but are frustrated at the time, effort and complexity needed to redeem them for a flight. They have tried a few times but did not get the result they had hoped for.
Then some get further annoyed every time they see their points balances continuing to build, but can't use them effectively, so they eventually opt-in to redeem for gift vouchers, coffee machines or a vacuum cleaner.
A quick change of tack – for you personally, Qantas or Virgin, oneworld or Star Alliance?! Where do your allegiances lie?

Thats a toughie, as I would say my alliances don't lie in any particular airline or partners. It comes down to who has the right combination of flights and where there is a sweet-spot in the cost of travel.
Lately I've been flying a lot on Star Alliance (Thai, Asiana, United, ANA), because I purchased a ton of US Airways points and used them to fly First and Business class on nearly every overseas trip.
I've also got a healthy balance of American Airlines, Qantas, Cathay and Singapore points – so I've use them try out Qantas First A380 and British Airways First, and just recently booked my first Singapore First Suites.
Both alliances have great airlines and destinations, so the preference is driven by who has seats, and the product they are flying for the points they want to charge.
And where do you love to travel? What's your favourite place, and your favourite way to get there?

I love big modern cities, so my top 3 cities which I would visit at a drop of a hat are: Hong Kong, Tokyo and New York.
I do enjoy returning to my favourite spots all the time and to go to my favourite bars and restaurants, and try to visit about 3 new cities a year, as they may become favourites – if i don't try them, how would I know?
My favourite way to get there is, of course, flying flat, preferability with more segments in First Class than Business class. Running iFLYflat allows me to be flexible on dates of travel, so I tend to book anywhere between 3 weeks up to 9 months in advance and find the best dates which have First Class availability.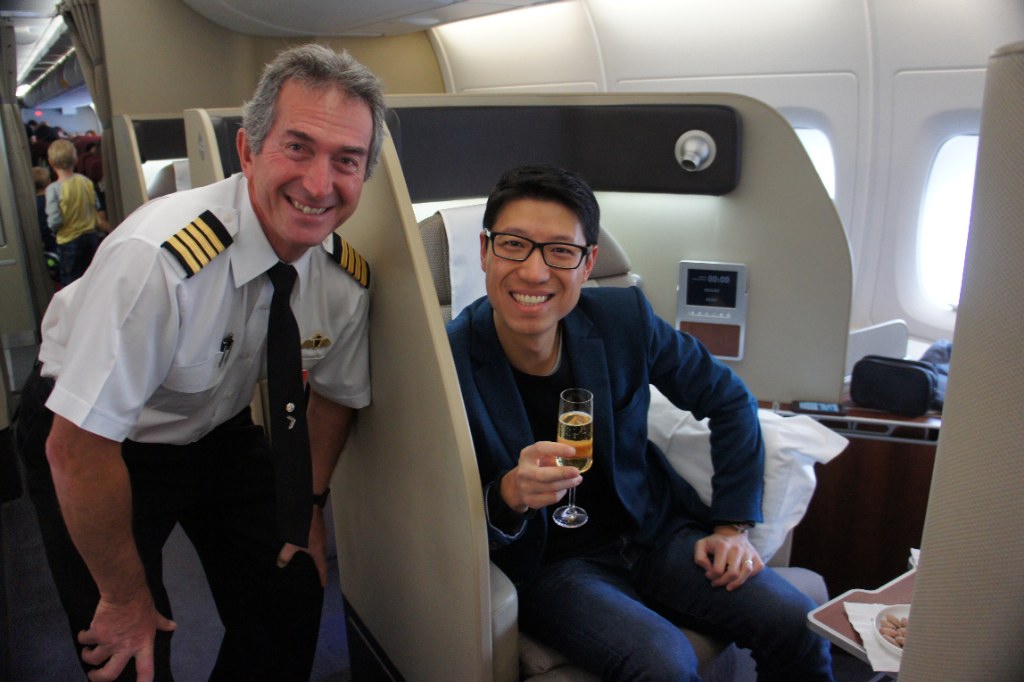 I won't ask you to give away your business secrets, but what are some of the most interesting strategies that you use to get cheap flights or where you got the best deal from using points?

There are some really interesting ways to get cheap flights for clients, but it all comes down to how much advance planning the client is prepared to accept.
One example: many airlines (like Malaysian, Air France, British Airways) have annual discounted % award redemptions, which can be expected – but it also requires the client to plan to earn those points in advance to reap the benefits.
Other credit card programs run bonus points transfer deals on a regular basis, such as Virgin Australia and Virgin Atlantic. While it isn't like clockwork, there is some regularity which means it is part of their marketing strategy, and generally be relied on.
There isn't any particular magic trick about this, but it is all about the knowledge and experience of understanding how the airline industry works, the interconnections of the credit cards with frequent flyer programs, along with the absorption of millions of pieces of news and updates to know instantly what is or isn't a good deal, and what are excellent deals.
OK, final word – if anyone's considering using IFF, but are on the sidelines about suitability or value, what would you say to help them make up their mind?

In iFLYflat our key delivery is 'bums on seats' – or more eloquently, 'we help you to fly better'. It is at that moment that our clients realise that all the (minor) effort implementing our strategy to earn more points, to take up our advice to put payments on particular credit cards, to letting us find and book their frequent flyer flights is all worthwhile.
We get them flying in the pointy-end of the plane, sipping french champagne and strapped in for take-off for that long-haul trip which will be pretty comfortable. They then think about how this flight was achieved and how they got to that point, and they can clearly see value of our service.
iFLYflat provides a fully managed service, helping members to earn more points, more of the right points which complement their travel plans, and to recommend, find and book the frequent flyer seats.
Based on actual member results, we have saved them significant time (approx 10hrs per flight) on booking the flights, and saved them a significant amount (between $5,000 to $35,000+) by helping them to use their points to pay for premium flights.
But the greatest joy our team enjoys is when we book the flights for our customer and know they will be very comfortable flying flat.
---
Thanks Steve! iFLYflat is a new sponsor for Point Hacks, so big thanks to Steve for jumping on board and supporting the site. We will be bringing you some case studies on how iFLYflat members have taken advantage of loyalty programs to travel at the front of the plane over the next few months – so keep an eye out for these, and check out iFLYflat if you're interested in his services.

Interview: Steve Hui of iFLYflat
was last modified:
November 14th, 2017
by