This guide takes a look at some of the more interesting cars available when hiring from Hertz within Australia, usually found within their Collections Range.
Ad – Scroll down to continue reading.Minimum spend, terms & conditions apply.
The Hertz Fleet
When it comes to choosing a Hertz car in Australia, you two main categories and four Collections to choose from:
The Categories
The Collections
Prestige Collection
Adrenaline Collection
Dream Collection
Family Collection
The Car/Sedan category holds the most basic and cheapest cars within the Hertz range. Expect to save dollars here. On the cheaper end, there is the Toyota Yaris and Corolla and on the upper end you have a Holden Commodore — the V6, not the V8.
There are a wider variety of choices when you're looking to rent an SUV, Minivan or 4×4. Starting from the Toyota RAV4, Nissan X-Trail or Qashqai, and upgrading to a Ford Territory, Toyota Kluger, Prado (5 or 7 seats) or Landcruiser.
For both of these categories, there are a few things to remember that don't apply for the other Collections below:
You aren't guaranteed which car you'll get
If you have Hertz Gold Plus Rewards status, you might get upgraded
This is a good time to point out that you should apply for the free Hertz Gold Plus Rewards program. With a few rentals under your belt you'll be finding regular upgrades (up to full-size class) on future rentals.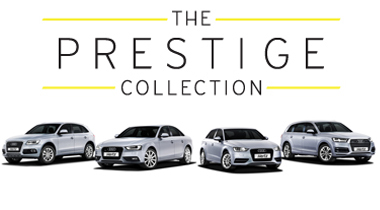 Given my focus on luxury and prestige car rentals, The Prestige Collection is the most common type of rental I review. Within this collection we have four car sizes to choose from:
Audi A3
Audi A4
Audi Q5
Audi Q7
One could say that I'm very well acquainted with the Hertz Prestige series. I've personally driven the current Audi A3, Q5 and Q7. I've also driven the Audi Q5 in the Hertz 24/7 on-demand fleet. My favourite is the Audi Q5 which I recently (July 2016) rented to drive to and from Canberra in a day with minimal rest. After six hours of driving, the Q5 is my pick of the bunch.
In New Zealand you'll find the Lexus ES300h Hybrid in the Prestige Collection.
As you can imagine, the price increases as you approach the larger vehicles, but usually not by as much as you might think. The bigger concern is price fluctuations and availability based on location. For example, the Audi Q7 and A4 are shown only to be available from airport locations. By contrast, there seems to always be availability of the Audi A3 and Q5 in city locations.
In speaking to a Hertz customer service agent recently, she shared that it's best to call up to see the true availability and request these specific cars in the location of your choice. The website isn't always accurate.

The Hertz Adrenaline Collection is the cheapest fun you will have across any car rental provider. Guaranteed. These cars aren't necessarily the fastest in the rental industry, but they feel fast. To be specific, you have three choices:
Ford Mustang V8 GT
Renault Mégane RS Cup
Toyota 86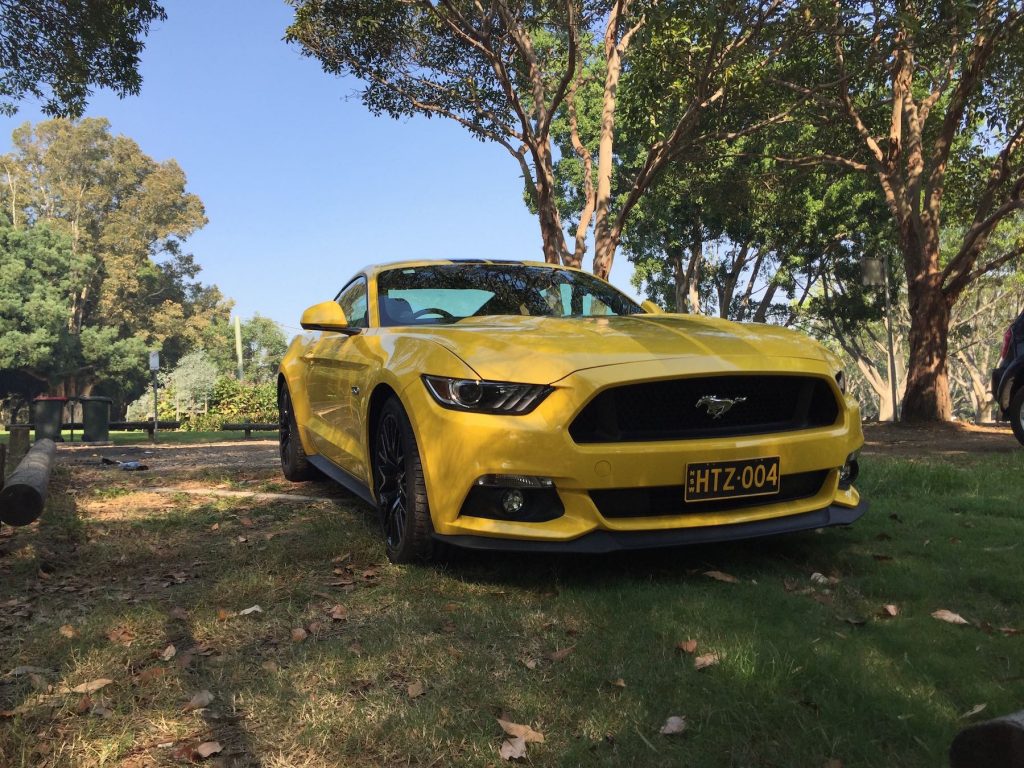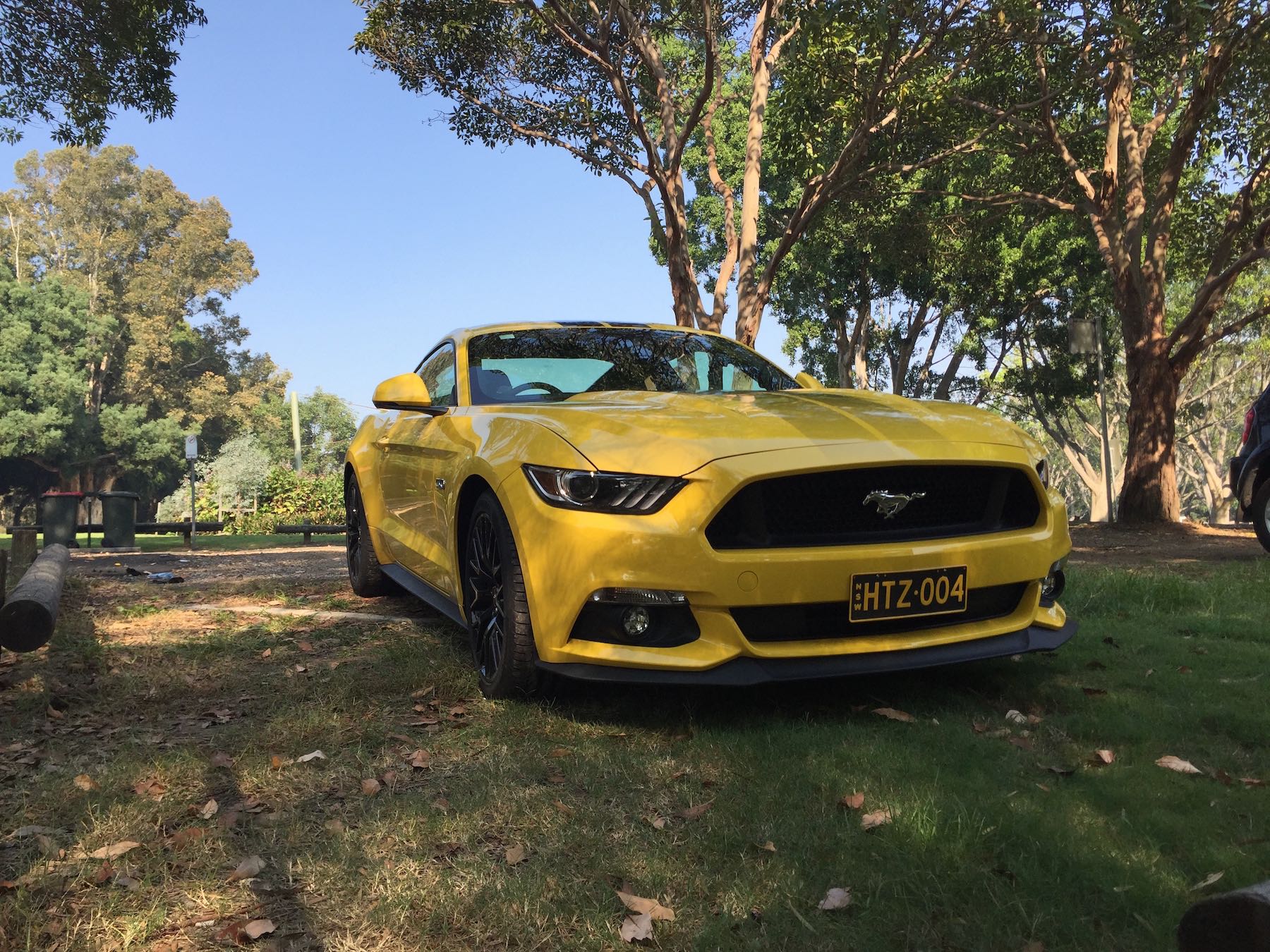 First, the Mustang. I have so much to say about the Mustang. I suggest starting with reading my review on the Mustang and then booking it for yourself. I can't imagine any driving enthusiast who wouldn't have fun driving the Mustang GT. Would I ever buy one? Never. That's why it's the perfect rental car.
I rented out the Mégane for a day as a Father's Day present for my dad. It only cost $119 for a day but was undoubtedly the most fun we've had driving along the back roads of the dairy-farming country of Jamberoo, NSW (two hours south of Sydney).
Although the Mégane is a powerful hot hatch, it's the combination of a manual gearbox, rock-hard suspension and sticky Pirelli P-Zero tyres make it a real driver's car. A word of warning: don't expect a soft and comfortable ride. The suspension is built for performance, not comfort.
I've had two experiences of renting out the Porsche Cayman from the Dream Collection and I can honestly say that the Mégane feels like it is actually a faster car. Probably faster than the Ford Mustang too.
Keith — I've also rented the Toyota 86 from Hertz, which was a super-fun car for a couple of days of driving, and acceptable value for the $150 per day I paid.
As a guide, you'll be able to get one of these cars for $100 to $150 per day with unlimited km. Or $200-$250 for the V8 Ford Mustang GT. If you have a good CDP discount code, you might be able to get the Mégane under $100 per day.

Finally, we have the Dream Collection. Unlike in the US and UK where they boast cars with serious sex appeal — Mercedes C63, Range Rover Sport, Porsche Cayenne, Mercedes SL500, Audi R8, Aston Martin DB9, and we have:
Porsche Cayman (base model, not the Cayman S)
Porsche Boxster (Brisbane Airport only)
The problem is that availability is tough – if not impossible at reasonably short notice. But you might be lucky. With this being said, I had two occasions when I scored the Hertz Porsche Cayman at the last minute.
The first was a booking last December before the Christmas rush. I received a call from Hertz a day after making the booking with the message that it wouldn't be available on my requested day, but they had one available immediately if I wanted it.
The other occasion was on a business trip to Melbourne with Keith. We walked up to the Melbourne Airport Hertz office and asked for 'that Porsche out the front'.
I believe your best chance for this rental is calling up on a weekday, asking if they have one available, and requesting what price they can do for you. I ended up getting a deal that was not much more over $300 including all additional costs.
As a guide, you're looking at a total price of about $370 to rent a Porsche from a city location and $440 to rent it from an airport with 150km included.
The Family Collection has a Kia Carnival for those times when you need eight seats.
Summary
Hertz has a reasonable selection of cars, depending on your budget and travel requirements.
My overall opinion is that Hertz will continue to have a place in my rental schedule. They price their vehicles reasonably and have never caused me any heartaches. I'm hoping that their rewards program is overhauled with extra benefits for their prestige car fleet. Handing over my endless loyalty will require significant investment in their treatment for premium rental customers.
If the Toyota Camry doesn't do it for you and you're looking to get into an Audi or Porsche.
This content contains affiliate links from which Point Hacks may earn commissions from transactions generated from new customers, bookings and general enquiries. Find out more here.
The Collections Range of cars at Hertz Australia
was last modified:
August 25th, 2023
by