The Bellarine Peninsula is a beautiful part of the world, with great beaches, rolling hills and wineries aplenty. And with Geelong a short 80-minute drive from Melbourne, the region is perfectly placed for a cheeky long weekend away.
Recently, my family and I did just that, staying at the recently-refreshed Novotel Geelong. Perfectly positioned overlooking Geelong's sparkling waterfront in the heart of the CBD, the hotel places us in a prime position. We sample the best the region has to offer, with the added bonus of coming home to our water-view suite at the end of each day.
Here's what we got up to, and why you should jump in and book a trip to the Geelong region too.
The Novotel Geelong
Located on the waterfront in the heart of Geelong, the 109-room Novotel Geelong delivers fantastic water views over the marina and out to Port Phillip Bay. But inside the hotel sparkles too. With warm service and amenities aplenty, the hotel impresses us from the start.
We sample the heated pool, gym, restaurant, first-floor terrace bar and much-appreciated kids' room. Which parent doesn't love the unexpected bonus of a dedicated space for the kiddie-winks to burn off some steam? The kids' room features a ping pong table, games and colouring-in books with pencils. My 4-year-old is impressed, and we are too.
The Novotel Geelong is part of the AccorHotels group. This offers guests who book directly with Accor the chance to earn Rewards points on their stay through the Accor Live Limitless program. Alternatively, you can transfer these points to frequent flyer programs like Qantas and Asia Miles. Members of Accor Plus – a complimentary benefit of the American Express Platinum Card – can also enjoy their usual privileges here.
We settle in for a long weekend, ready to soak up all the region has to offer. And it's fair to say we give it a red hot go.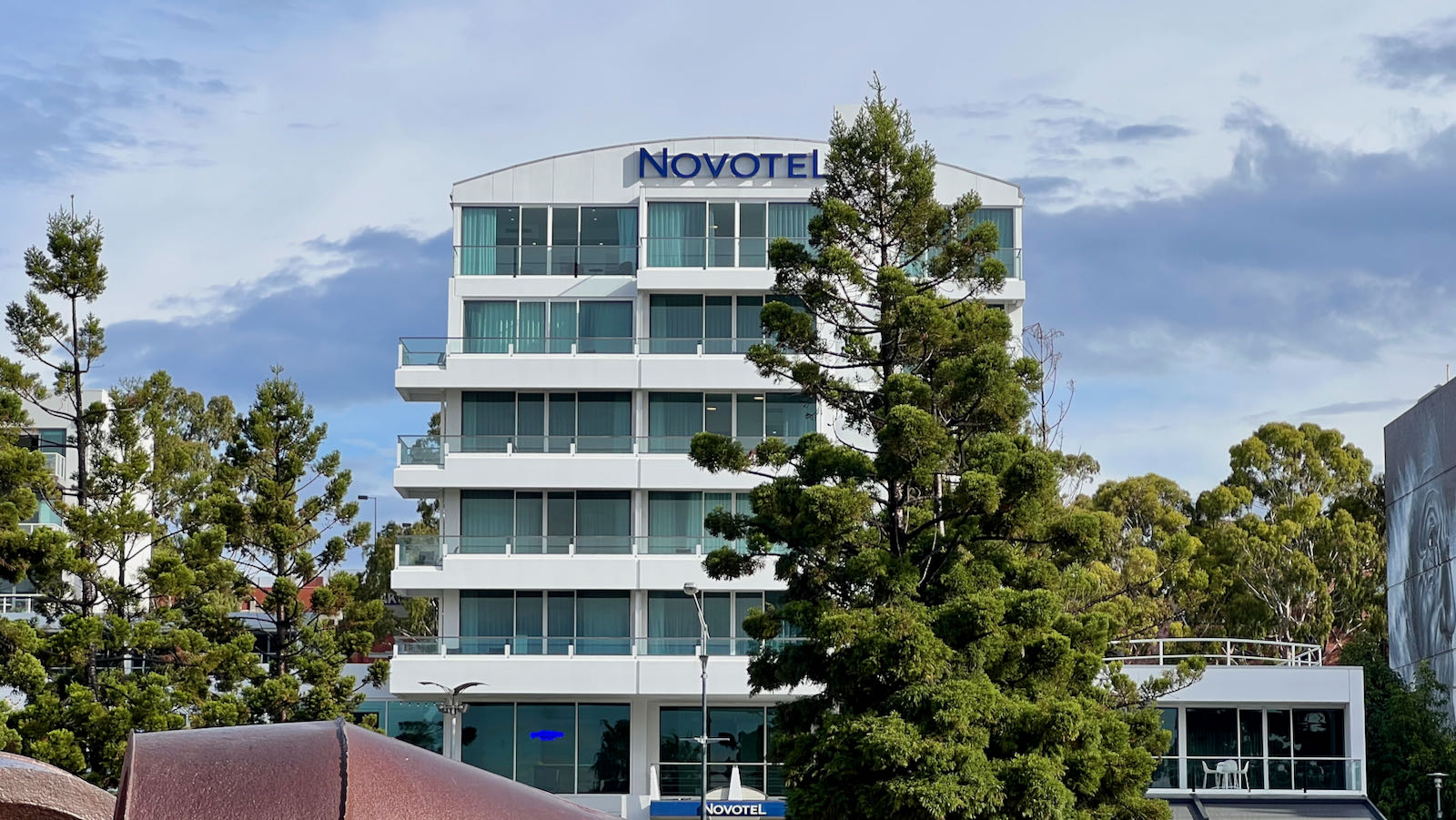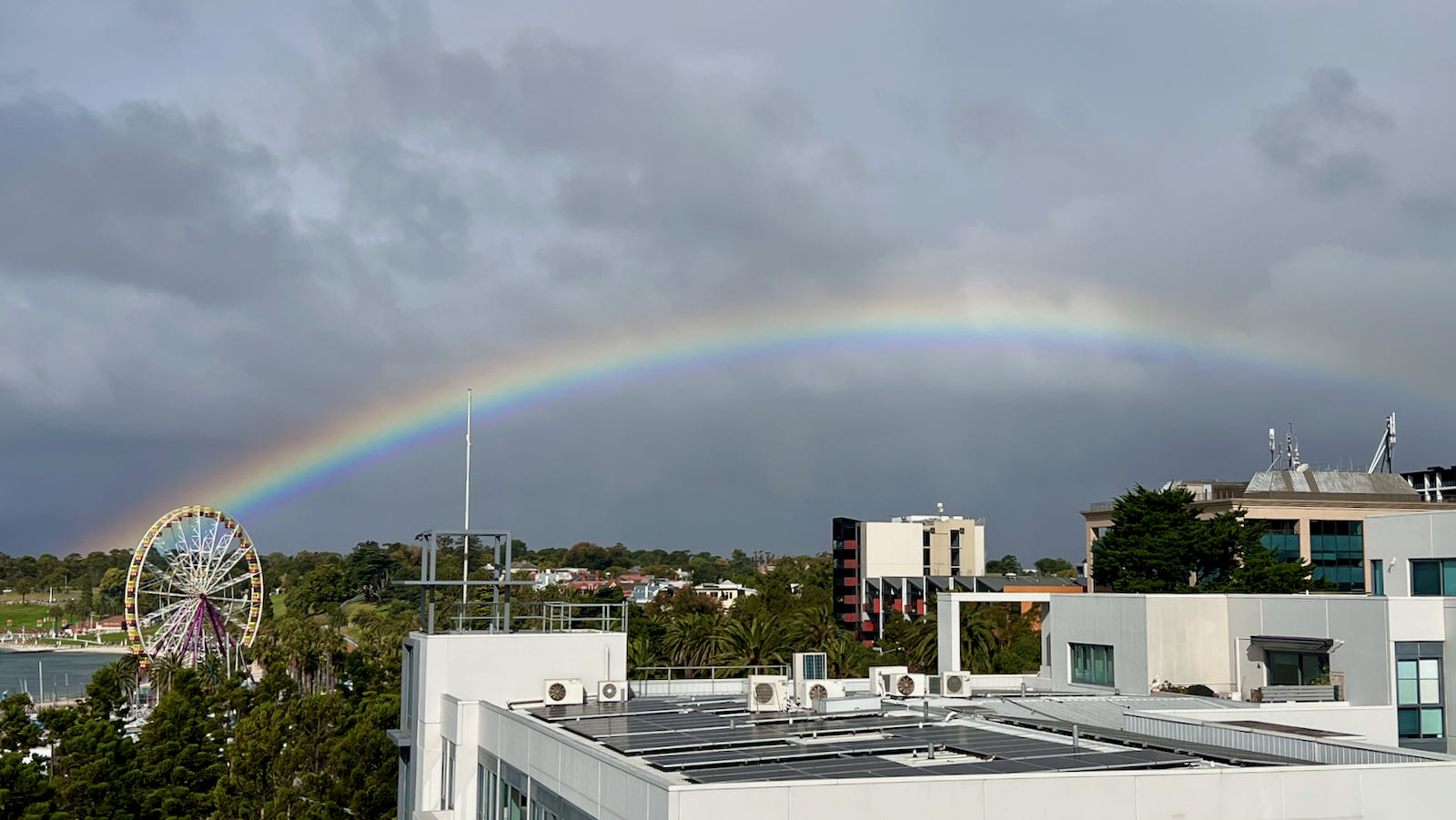 Steampacket Suite
We're lucky enough to score the 70-square-meter Steampacket Suite on the top floor, with a handy separate lounge room with a sofa bed for our son. The suite can accommodate up to two adults and two children or three adults. And there's plenty of space to go around.
But it's the views that really impress. The lounge opens onto a picturesque balcony (the bedroom has its own balcony as well), with 180-degree water views across Port Phillip Bay. We can even spot the location of our Melbourne apartment far off in the distance!
The suite is supremely comfortable, with cushy carpet, a small dining table, a bathroom with standalone bath (hoorah!) and a comfy king bed in the single bedroom. Bursts of rain threaten to spoil our balcony lounging, but we duck out in between showers to soak up that view. Glass panels ensure an outlook even when we're seated. I can't resist taking to Instagram to boast about my own good fortune.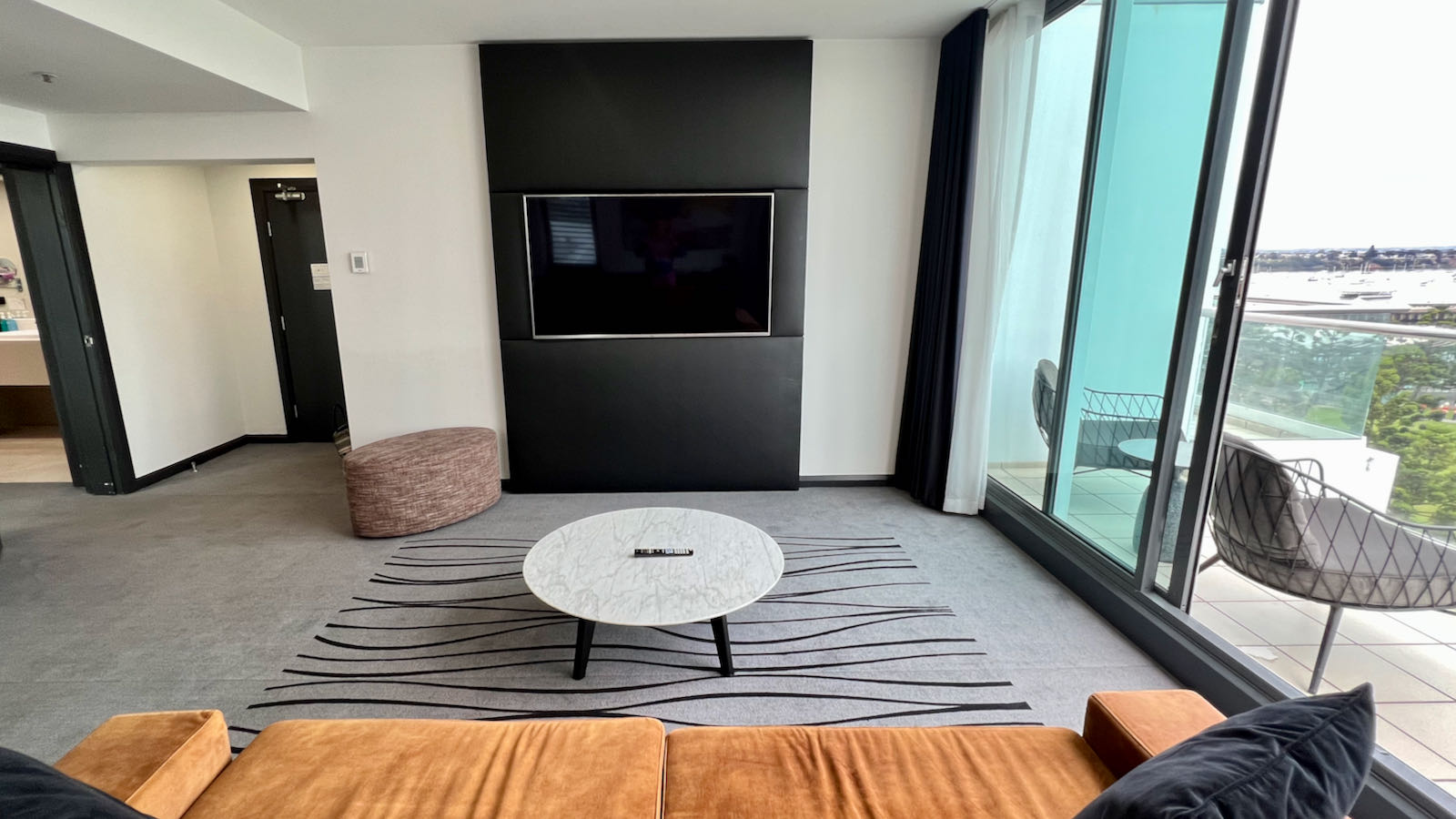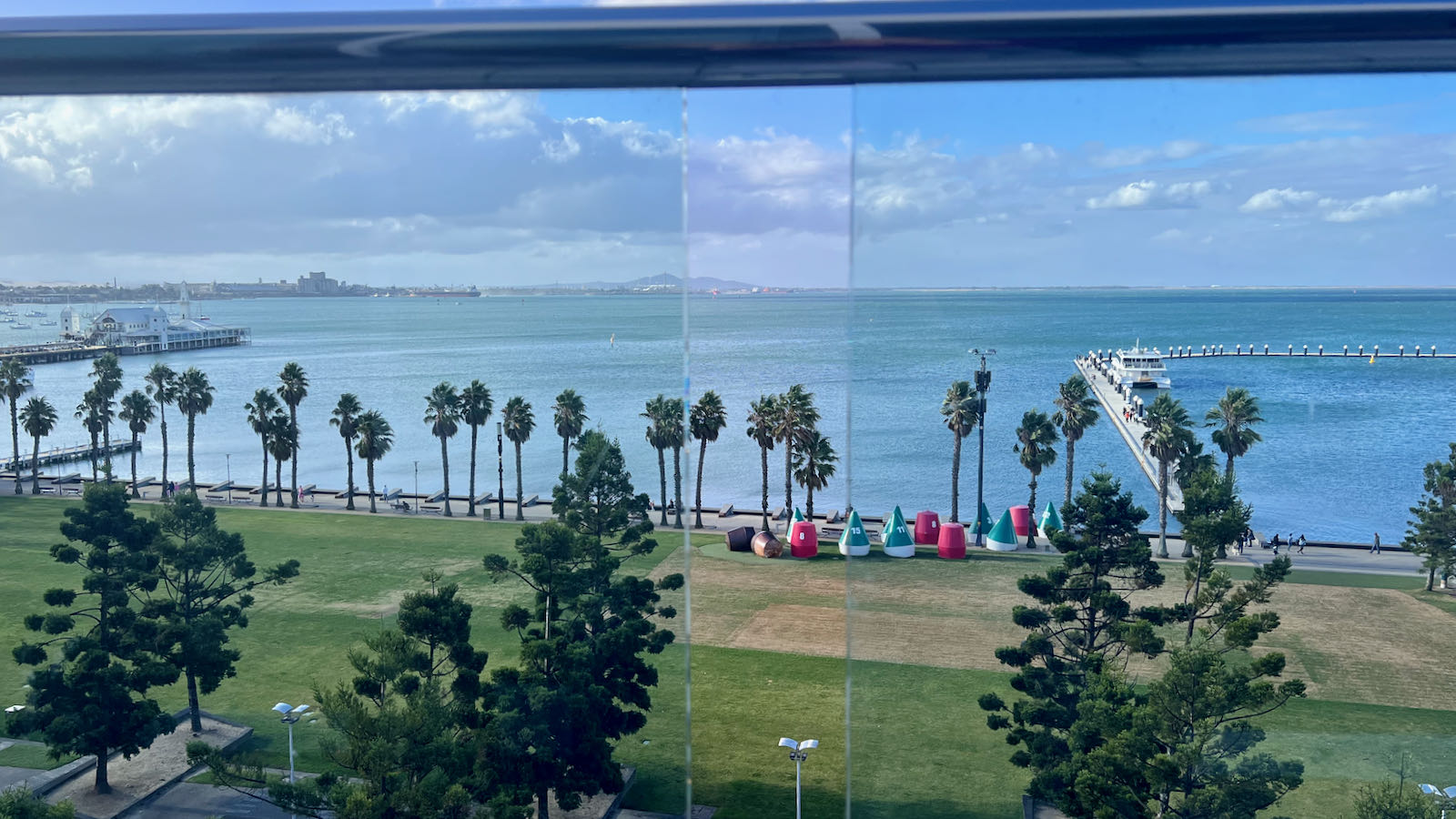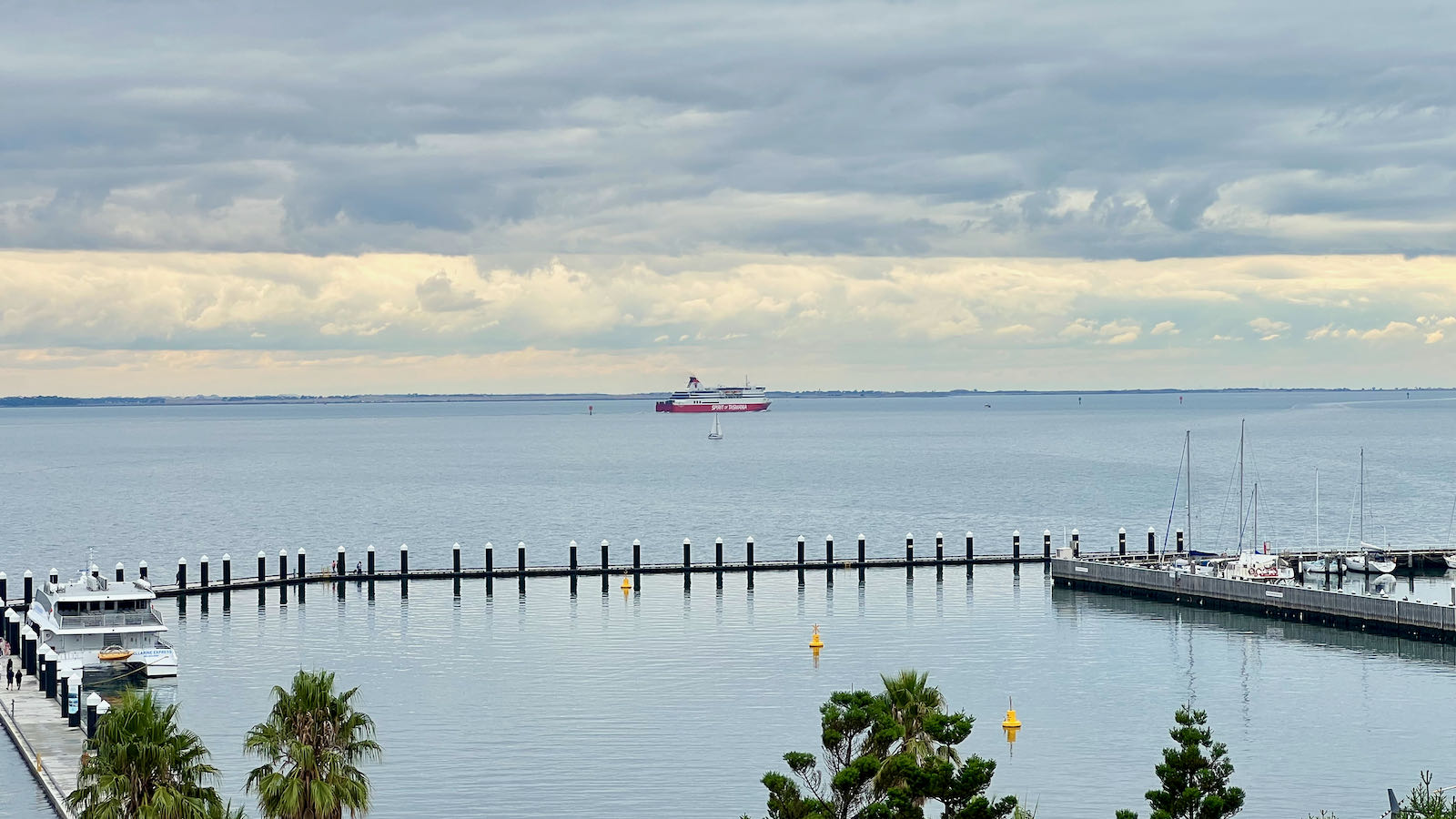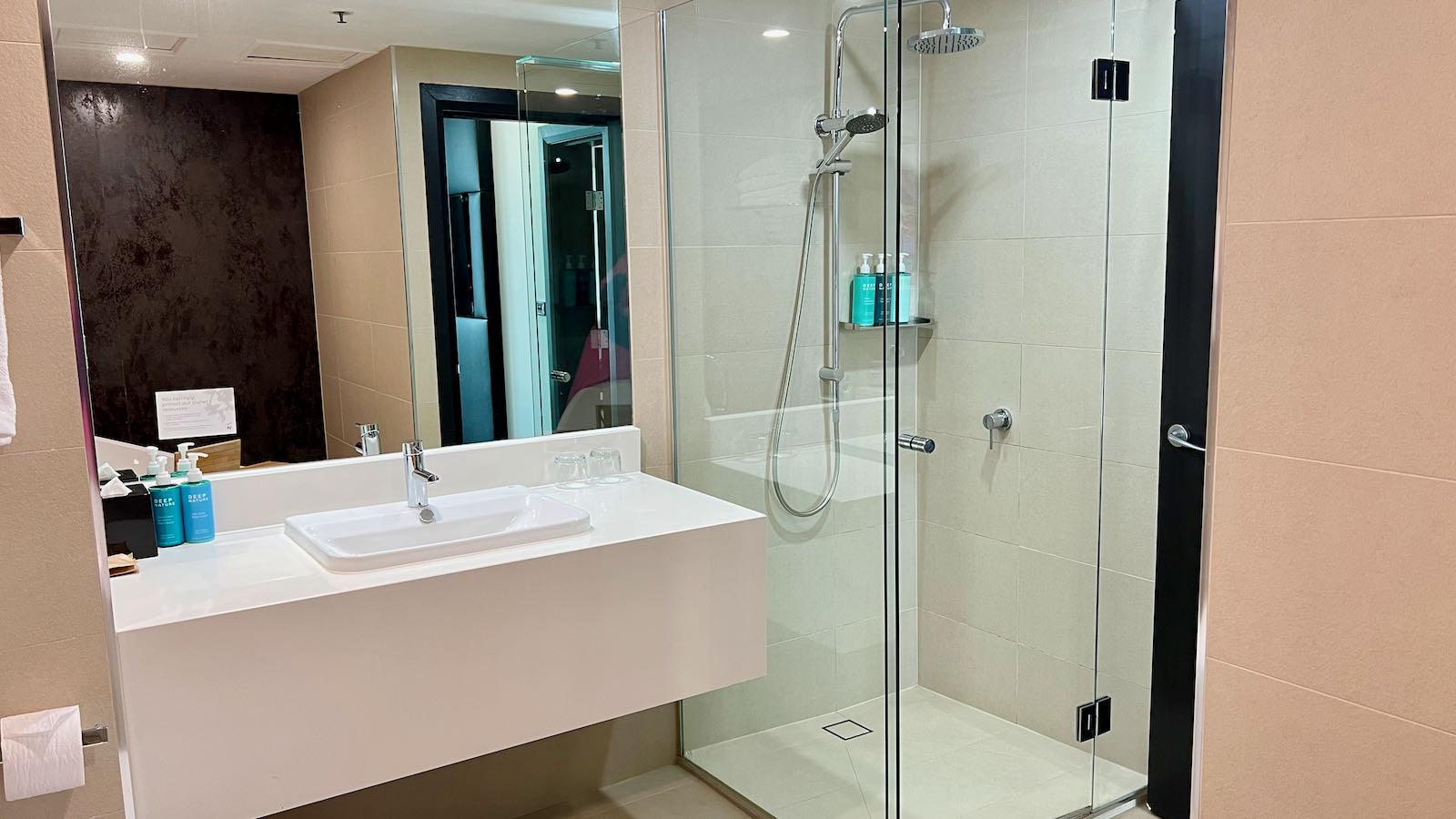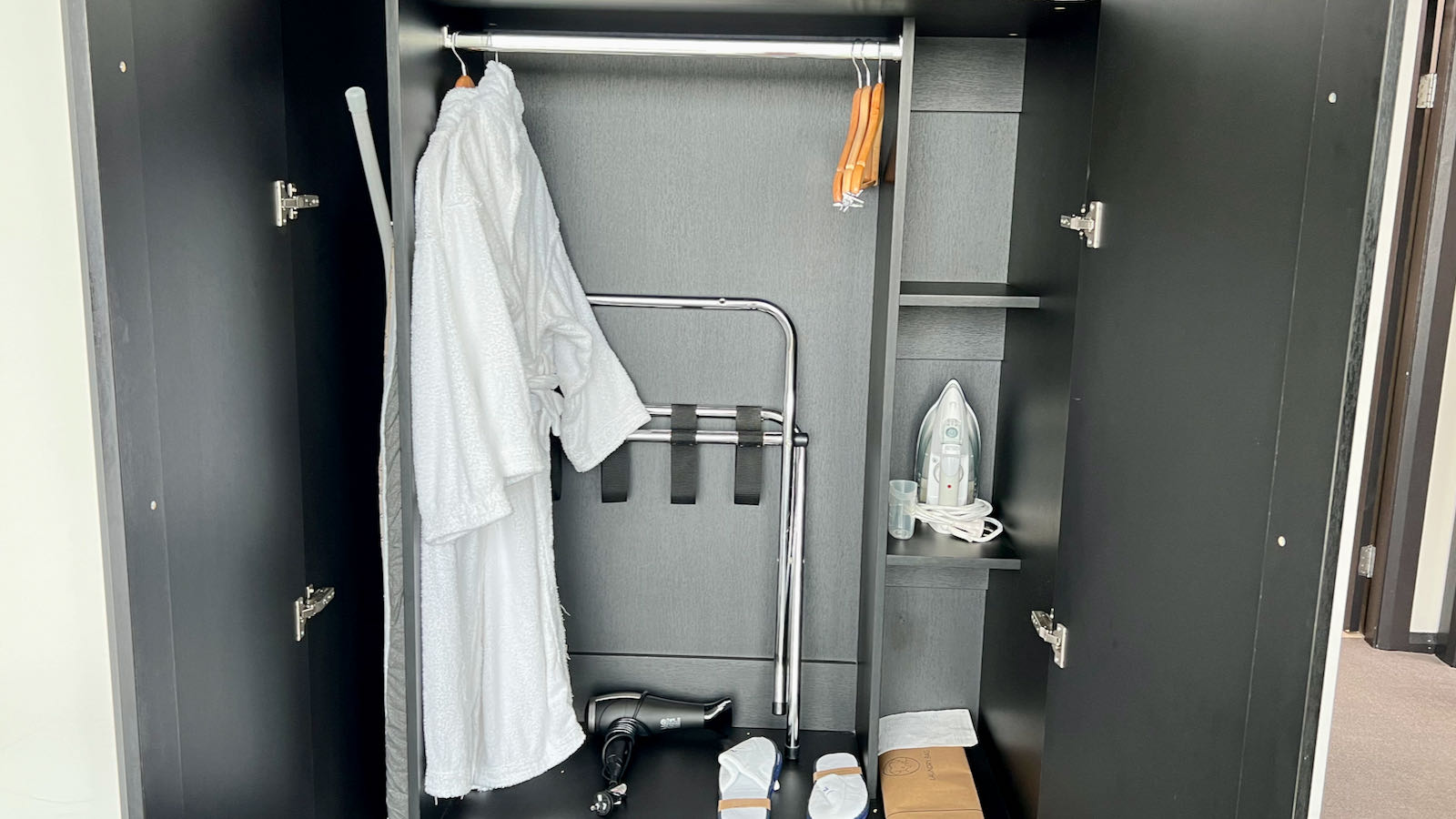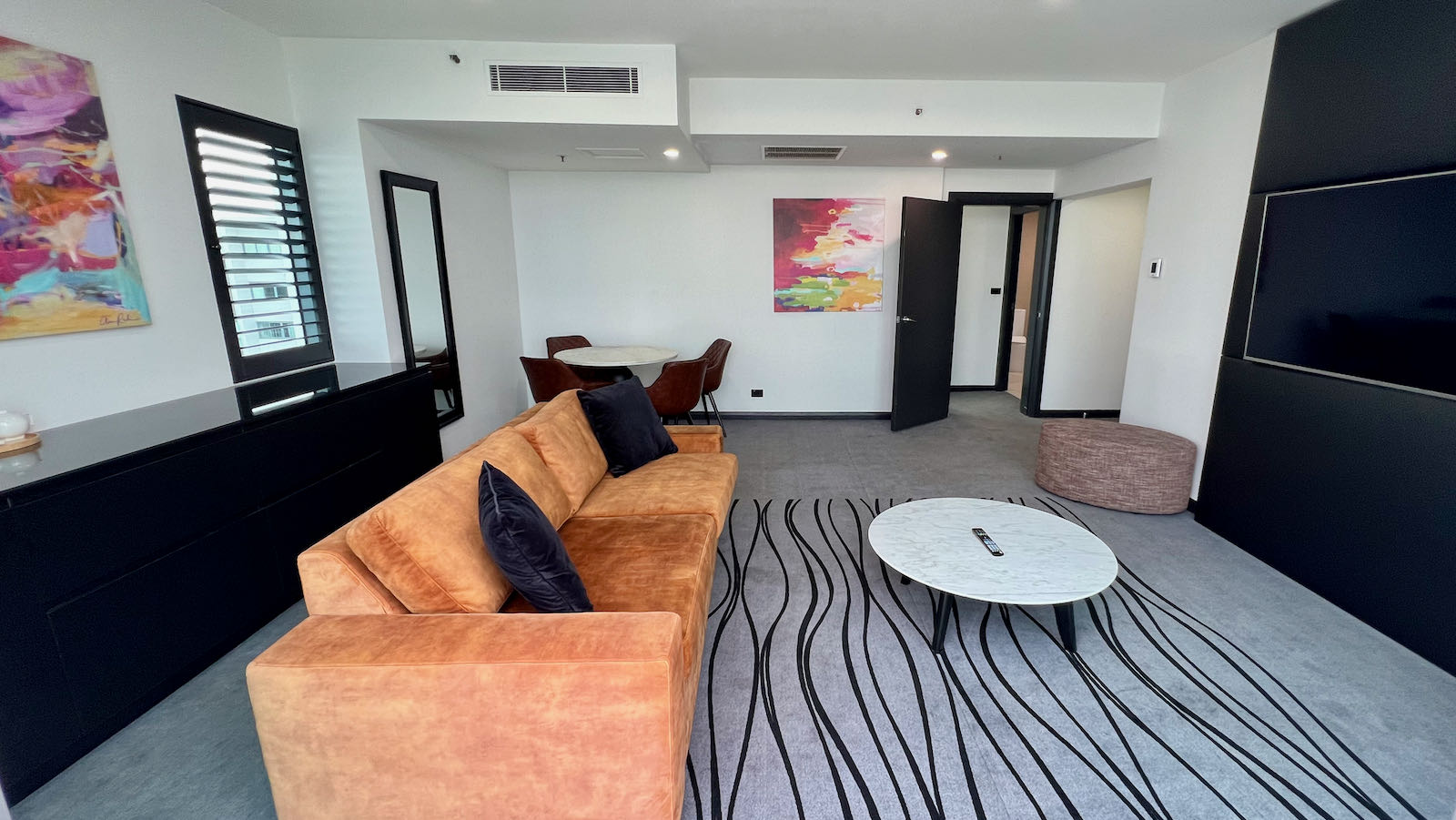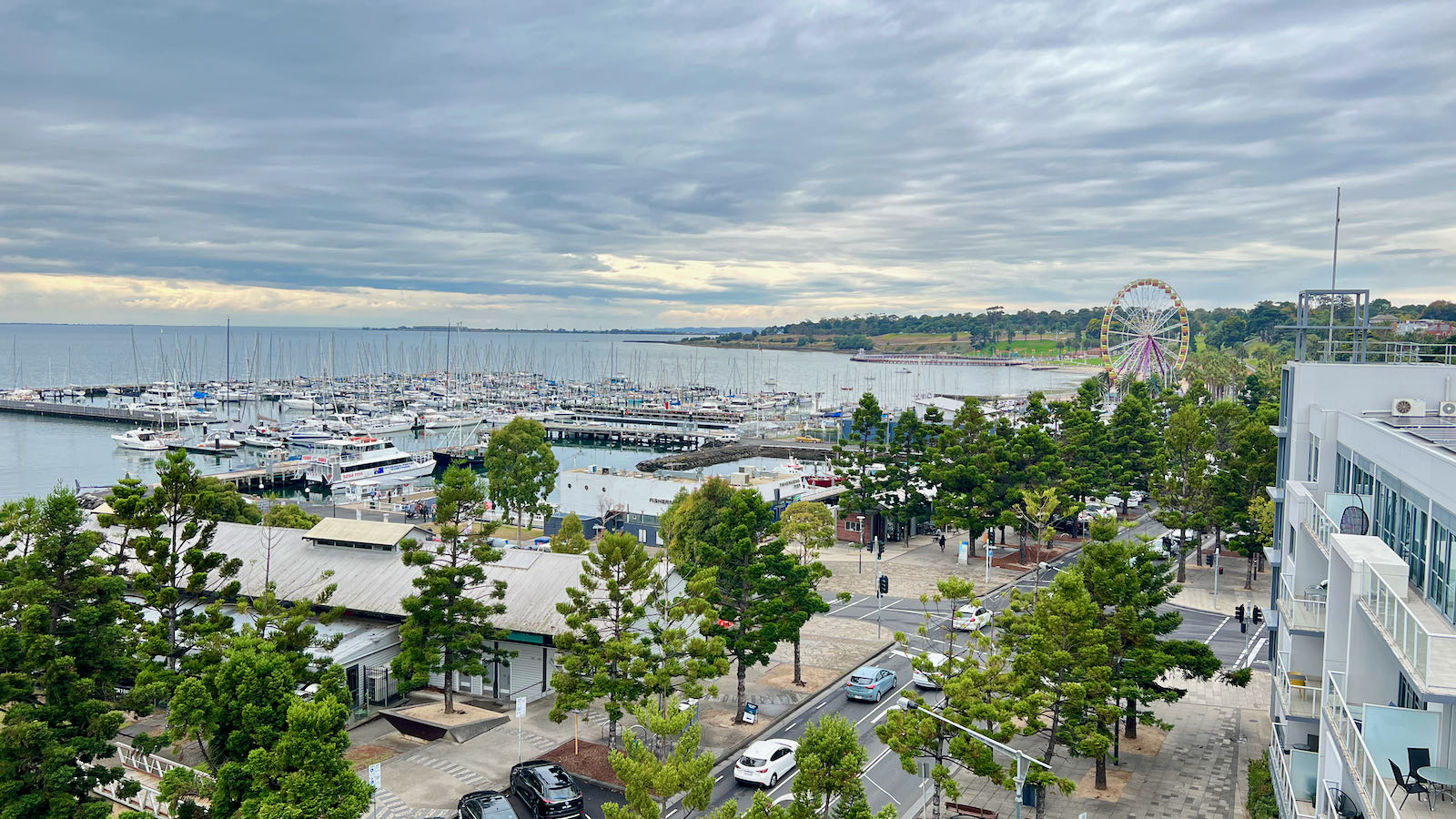 Dining at the Novotel Geelong
With an on-site restaurant and al fresco terrace bar, the Novotel Geelong caters to all your dining and drinking needs. Mornings kick off with the extensive breakfast buffet in the ground-floor restaurant. Stocked with fresh fruits and vegetables, muesli and yogurts, pastries and breads and scrummy hot breakfast options, there really is something for everyone. Importantly for sleep-deprived parents, the coffee is good too. We find the service warm and welcoming, and enjoy the added bonus of sitting outside in the water-facing courtyard on sunny mornings.
We return for dinner, sampling the tasty fare from the enthusiastic chef. He stops by for a chat, communicating his passion for locally-sourced ingredients and harmonious flavours. I'm what you might call a gnocchi connoisseur, and his pillowy vegetarian version affirms his dedication to the cause. My son is fast becoming a connoisseur of burgers and 'chippies', and he devours his burger in record time.
The following afternoon, we hit up the first-floor terrace bar. The hotel's drinks director is equally passionate, going toe-to-toe with my husband – who prides himself on his knowledge of obscure cocktails. We partake in an excellent negroni, relocating to the terrace when the pesky rain eases up. A pleasant hour passes, inviting the savouring of a second cocktail. It certainly could be worse.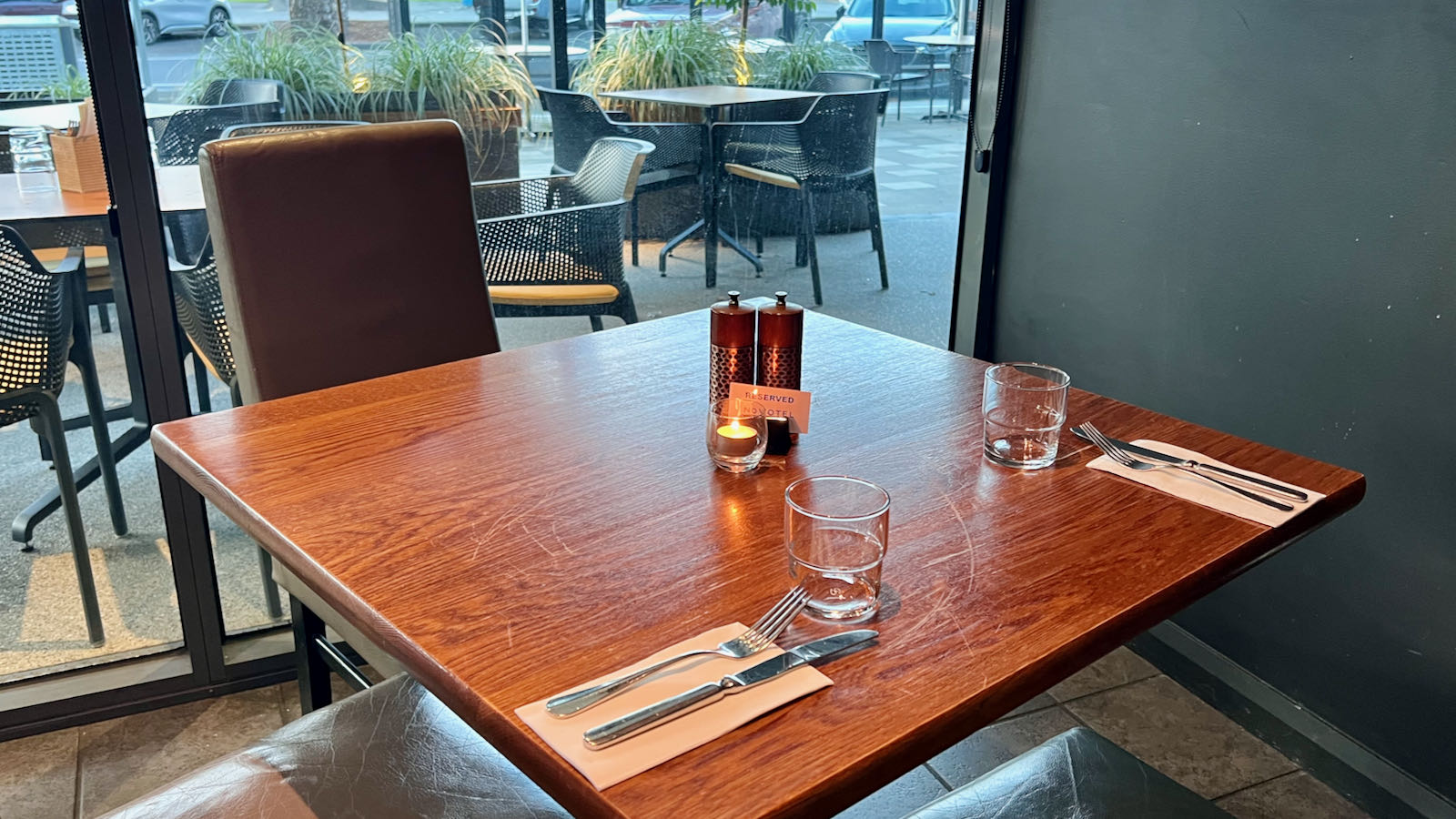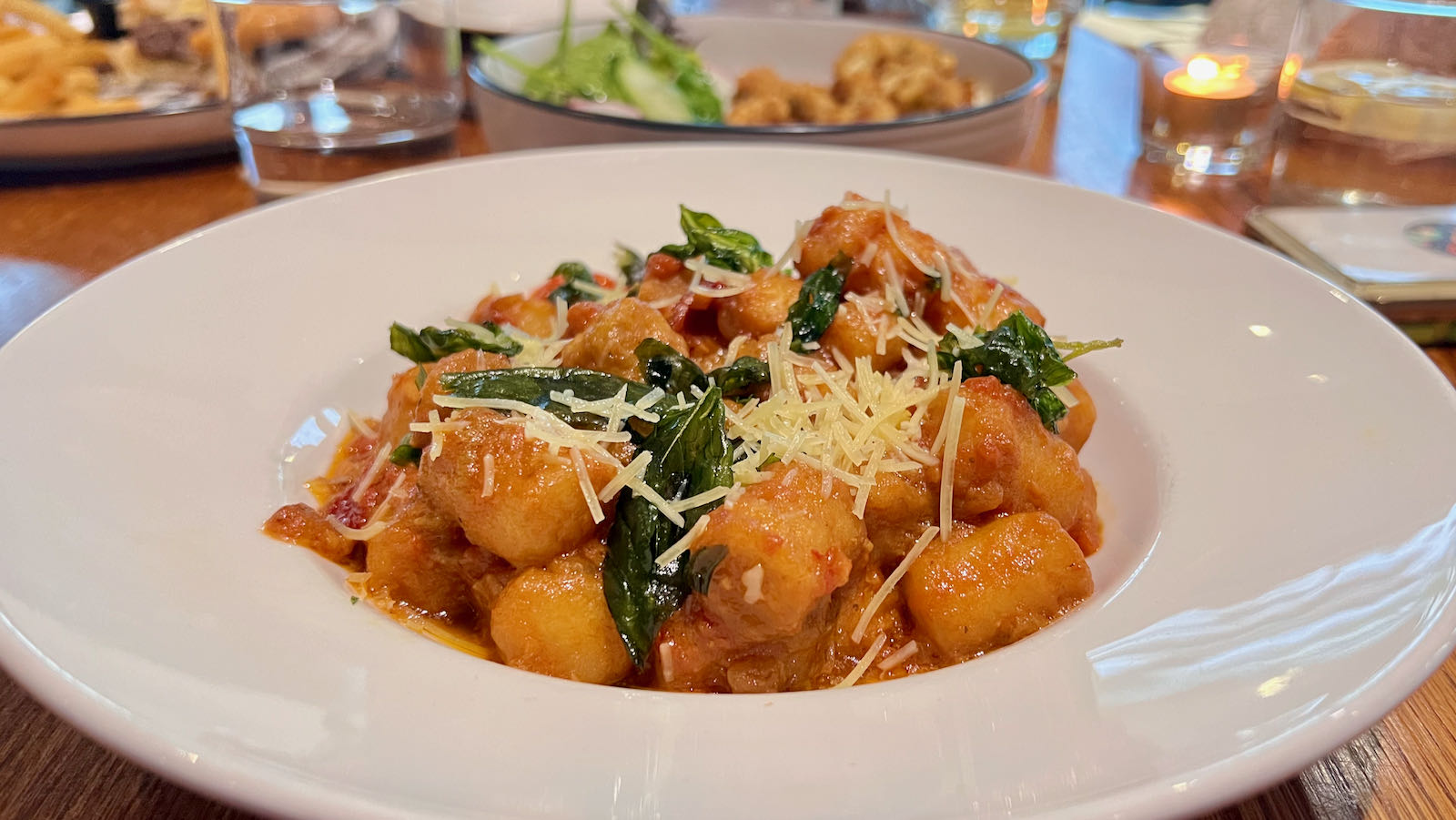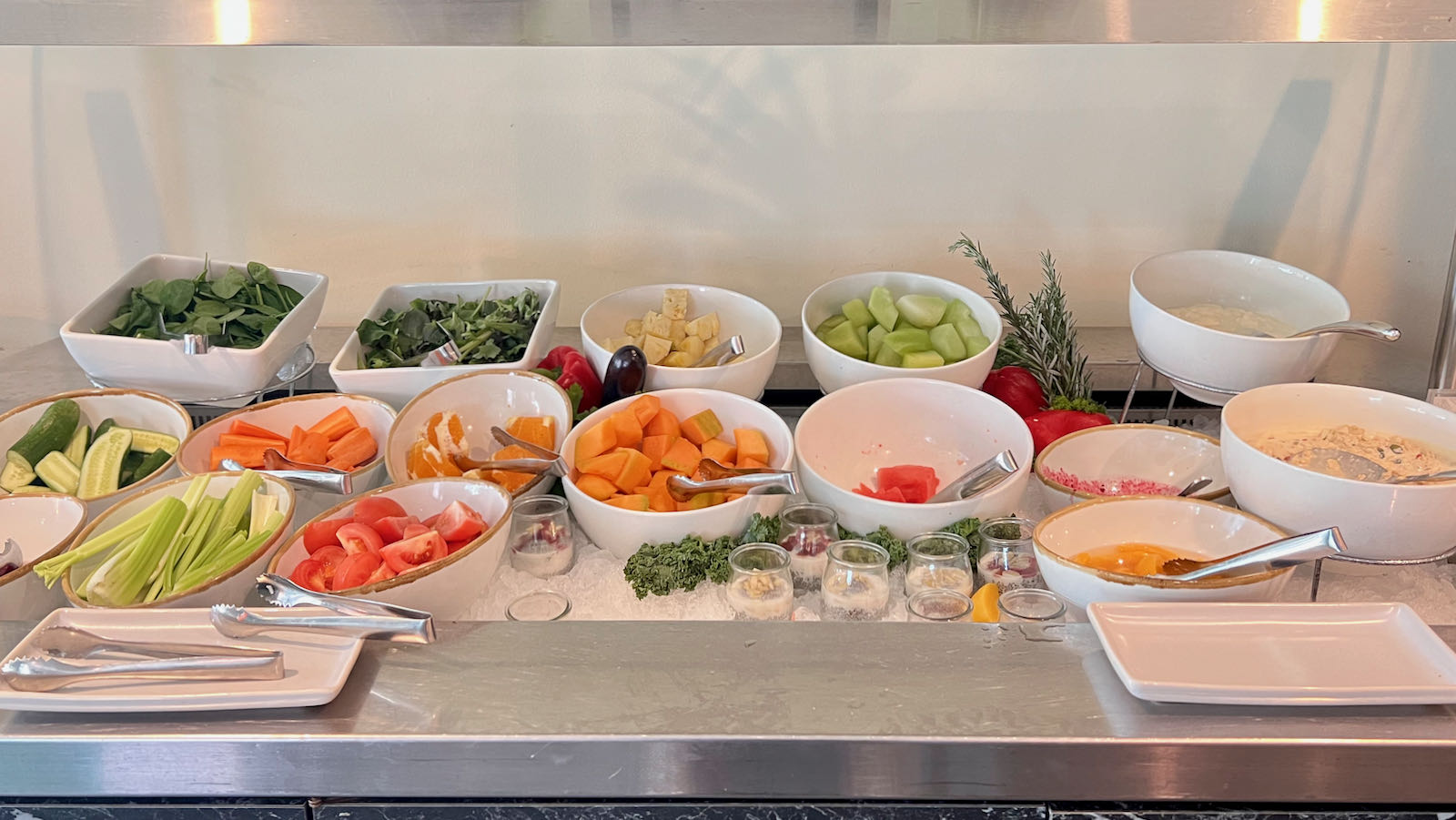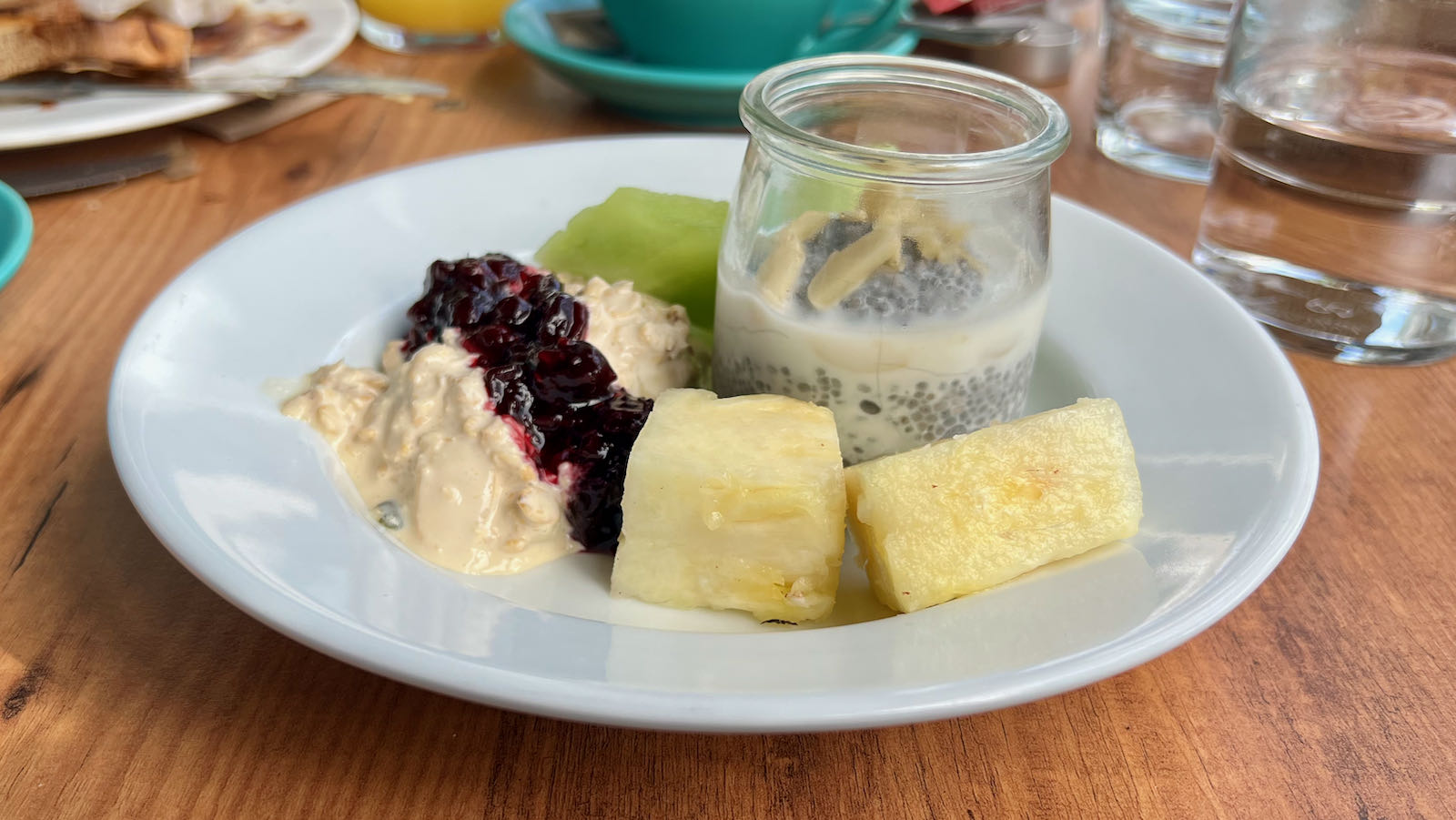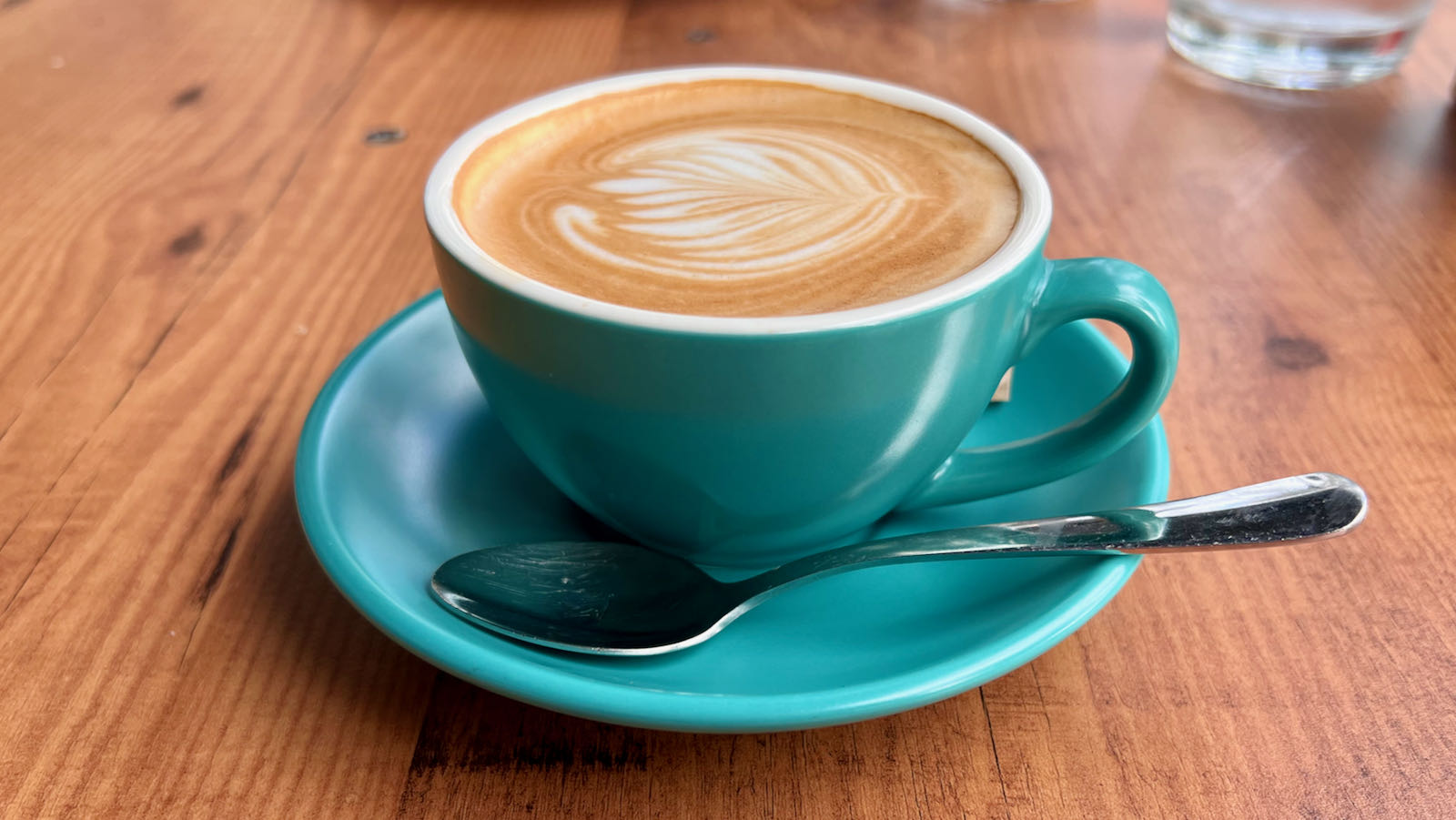 Ad – Scroll down to continue reading.Minimum spend, terms & conditions apply.
Exploring Geelong
Geelong has something for everyone, with a peaceful waterfront, historic buildings, great food and activities aplenty. We spend a delightful couple of hours exploring the waterfront, including the quaint Cunningham Pier. There's also an excellent playground nearby, plus public sculptures to keep things interesting. And if you're keen to take to the water but don't fancy hiring a yacht, the Bellarine Express ferry is a great option. The ferry cruises to Docklands via Portarlington, taking a leisurely two hours and 10 minutes. Sounds like bliss.
History abounds in Geelong, with over 40 heritage-listed buildings dotted around town. The oldest, currently The Bay View Hotel, dates from 1853. Justin Lane, a restaurant specialising in pizza and pasta mere steps from the Novotel, occupies a lovely old stone building framing a verdant lawn. We don't have time to stop by, but I can't resist padding across the grass to admire it from up close.
Culture lovers should make a beeline for the respected Geelong Art Gallery, which boasts a collection of over 6000 artworks. It's a striking building from the outside too – I recommend doing a lap around the exterior to truly appreciate it.
Given its proximity to foodie-obsessed Melbourne, Geelong boasts a plethora of great cafes, restaurants and bars. I'm pleased to report that the standard of coffee we sample is also very good. We enjoy a delicious casual lunch at King of the Castle Cafe, where – you guessed it – another burger is in store.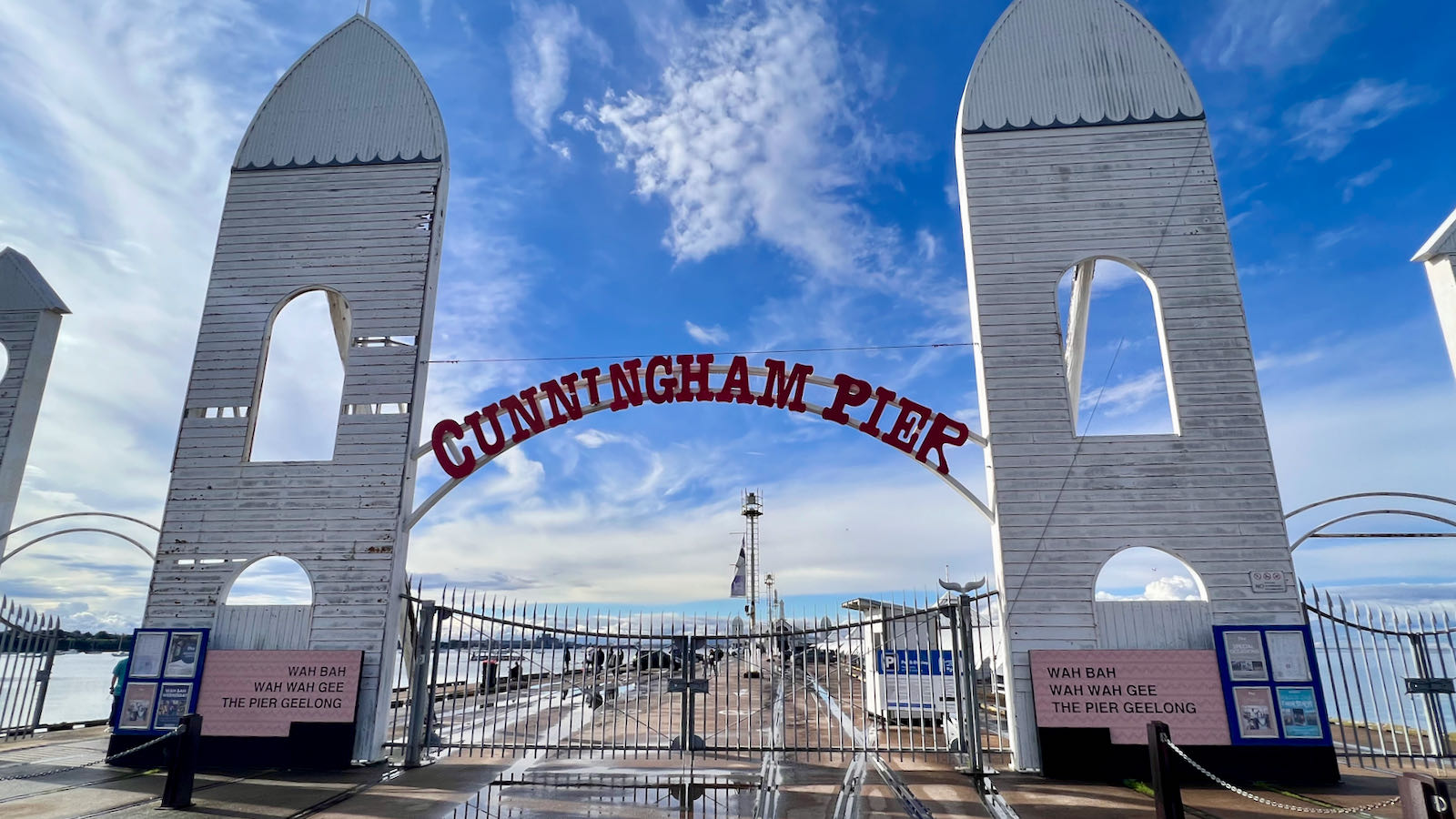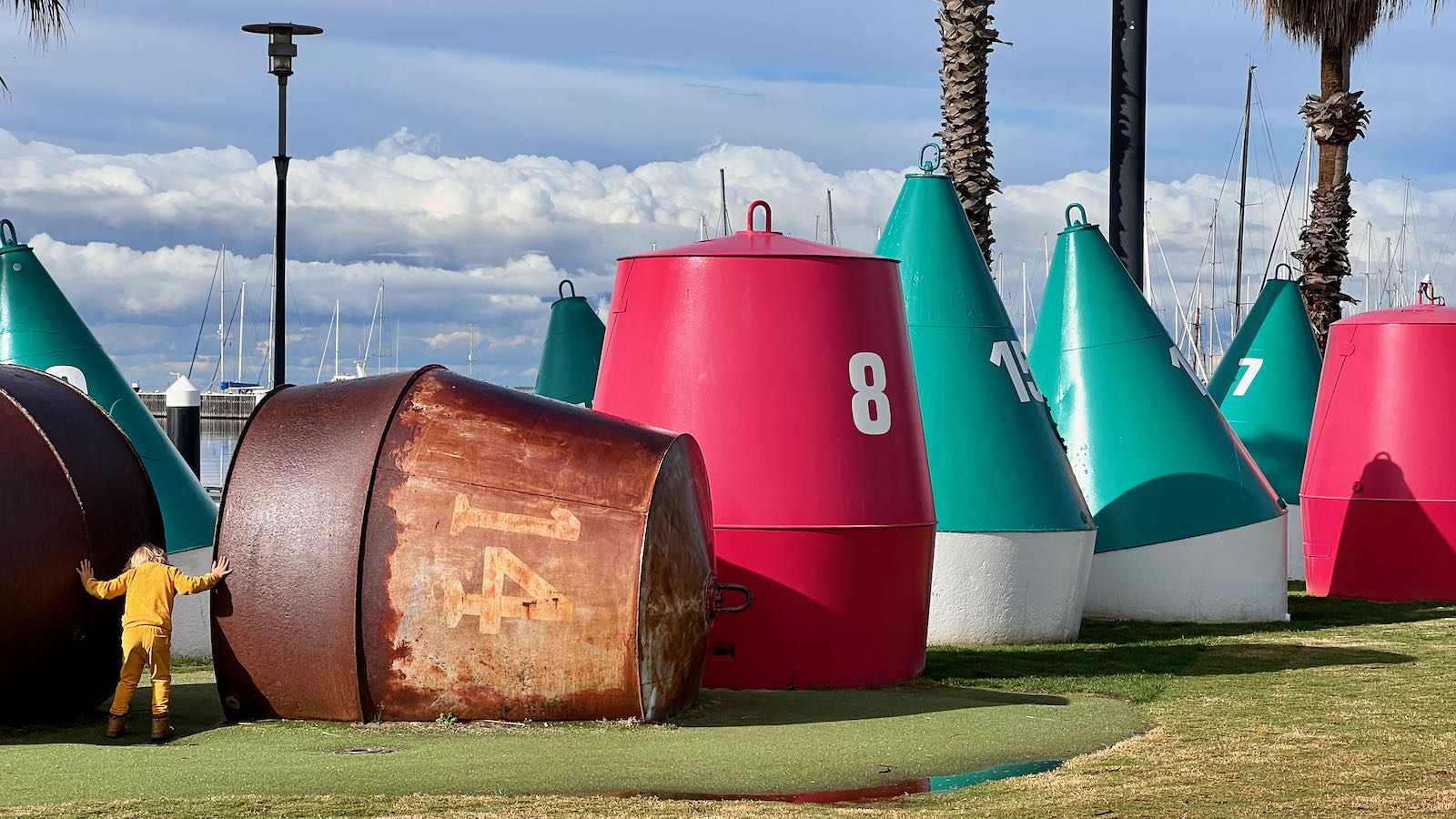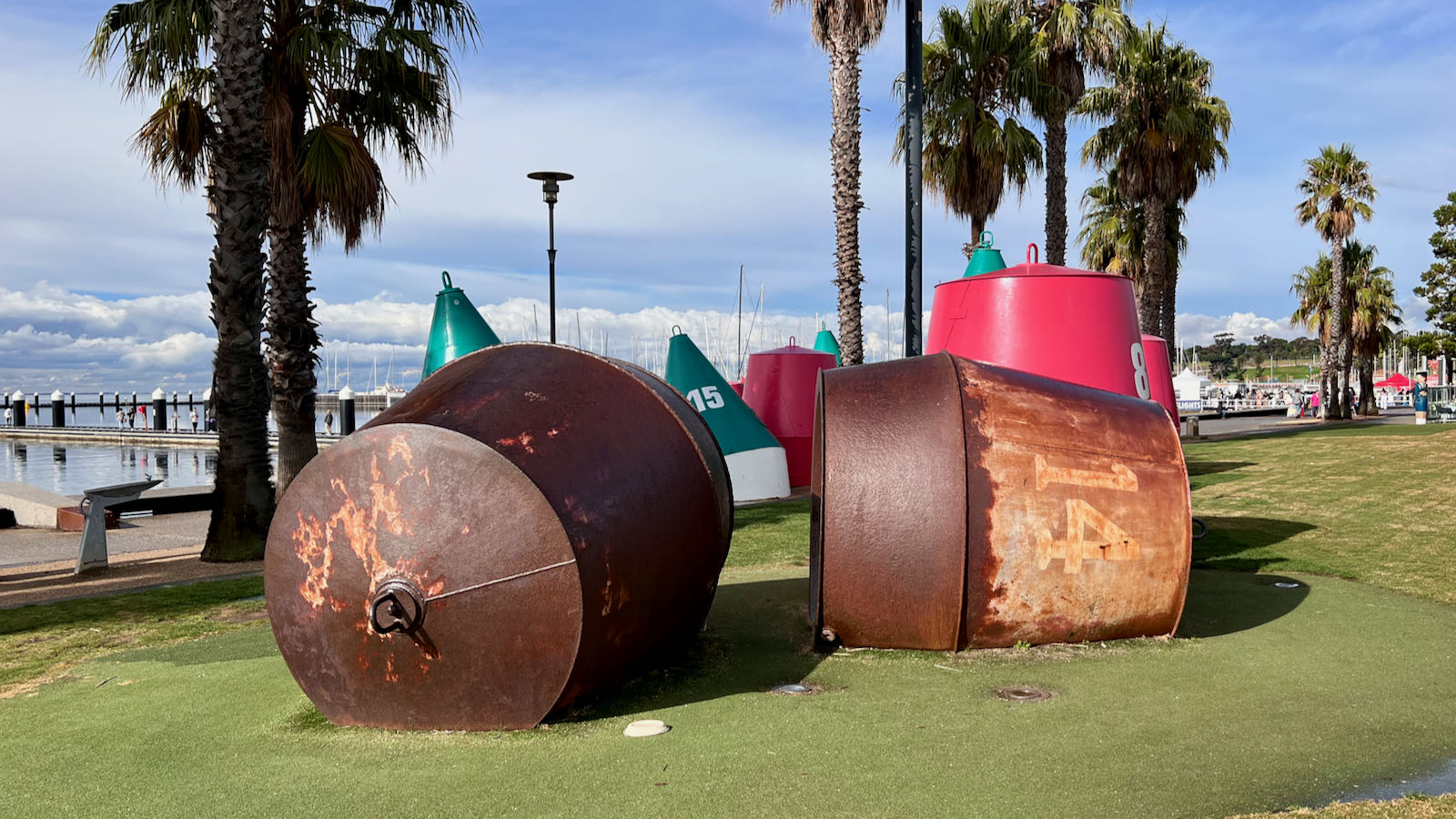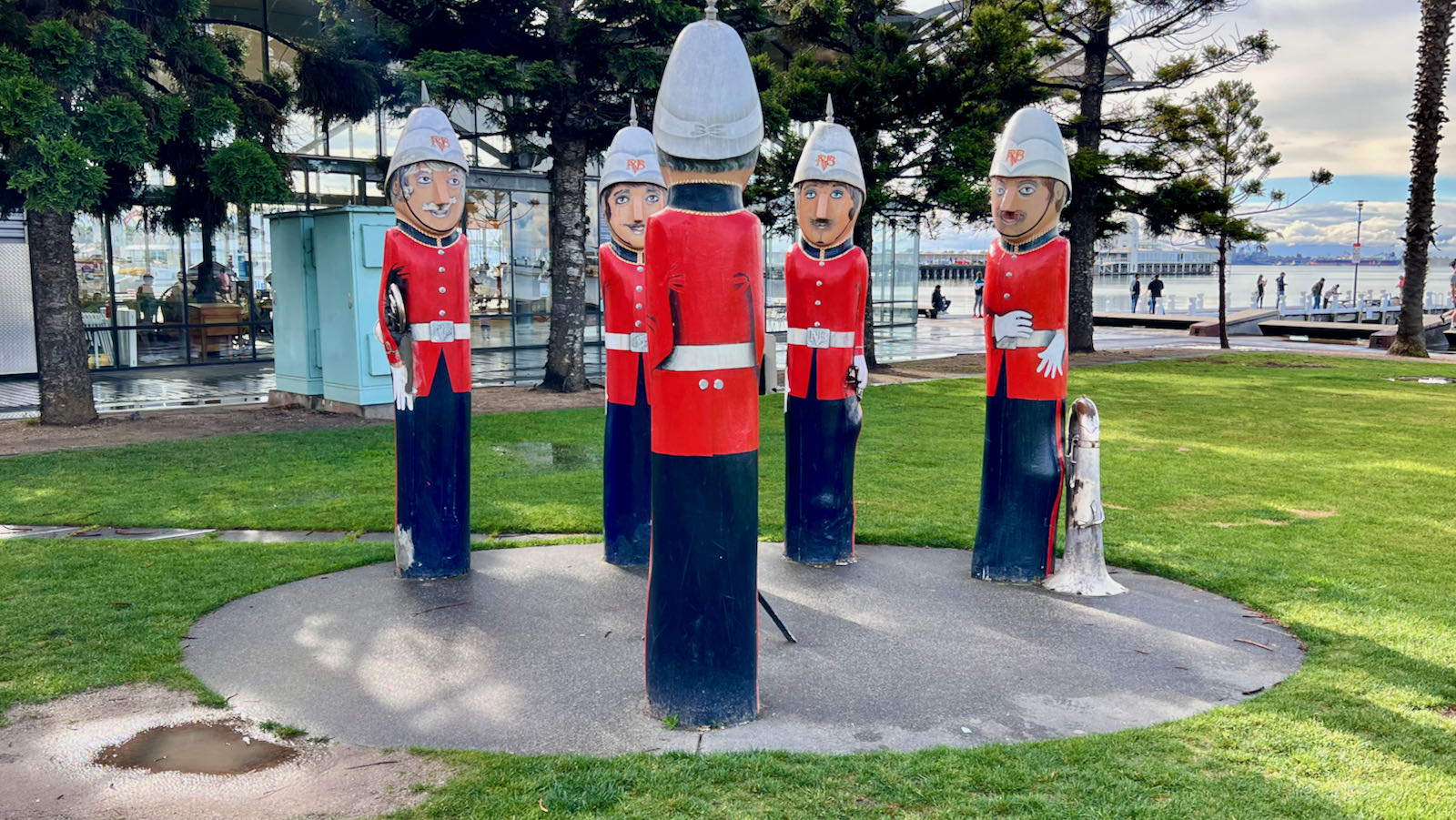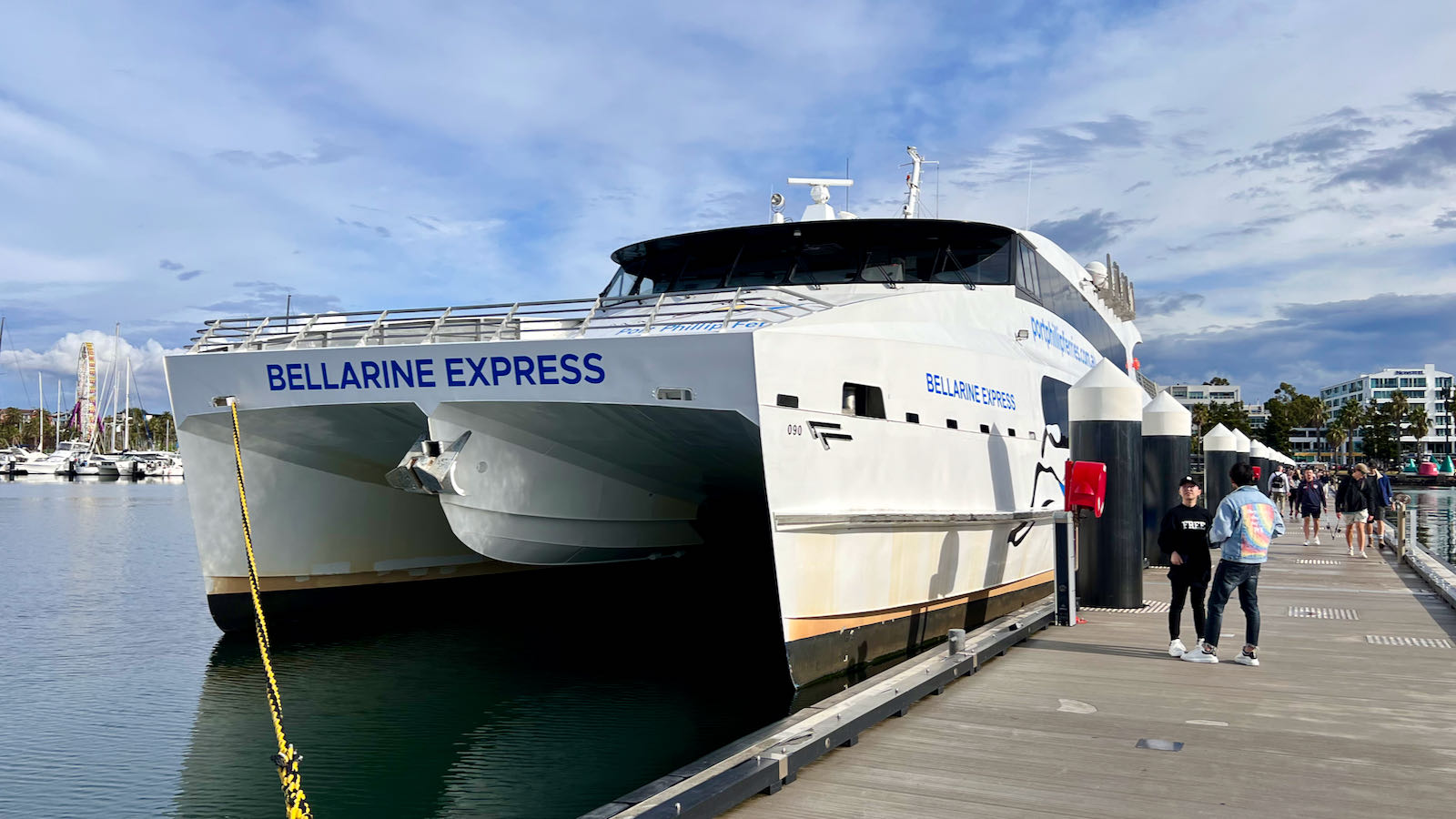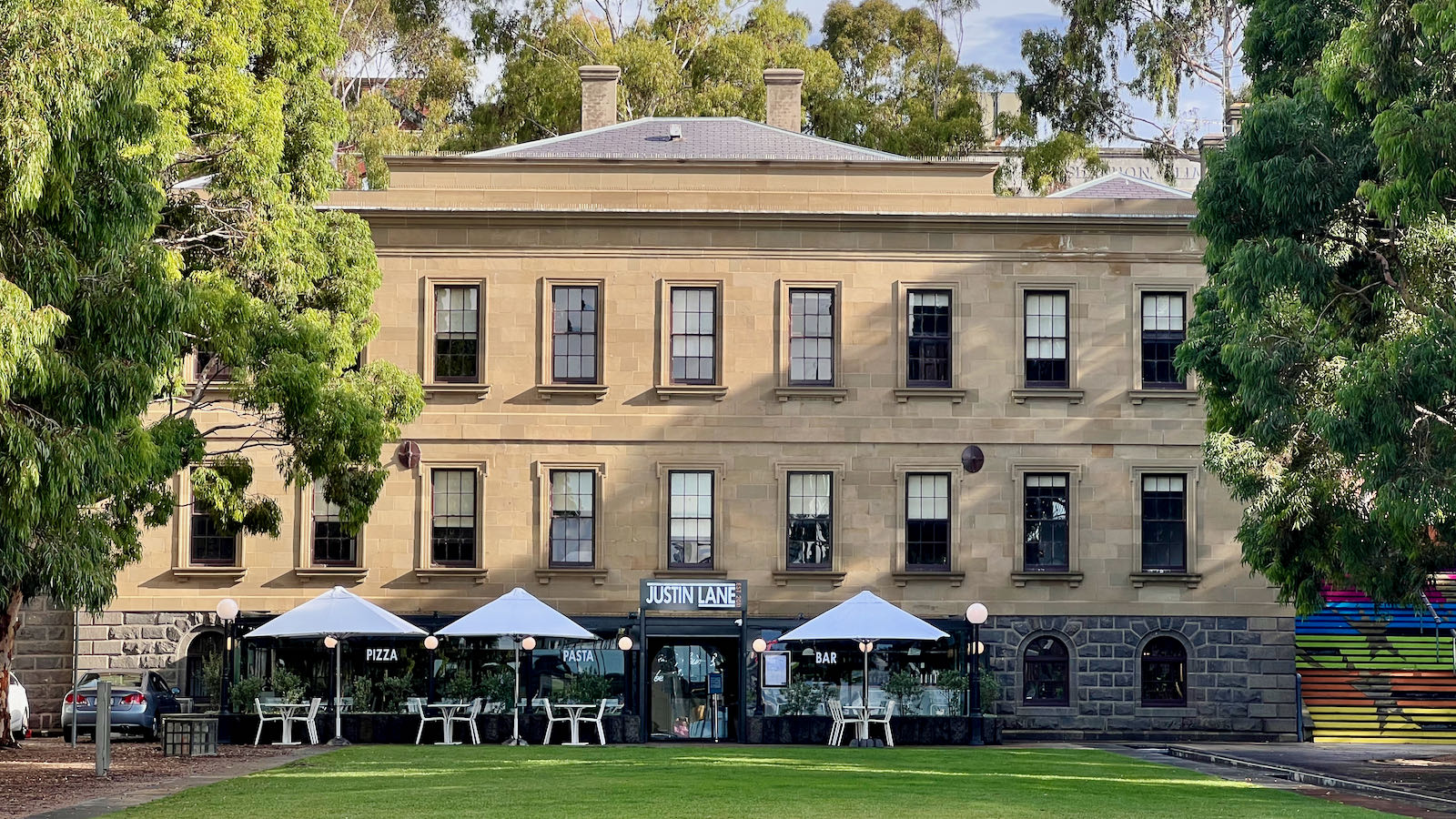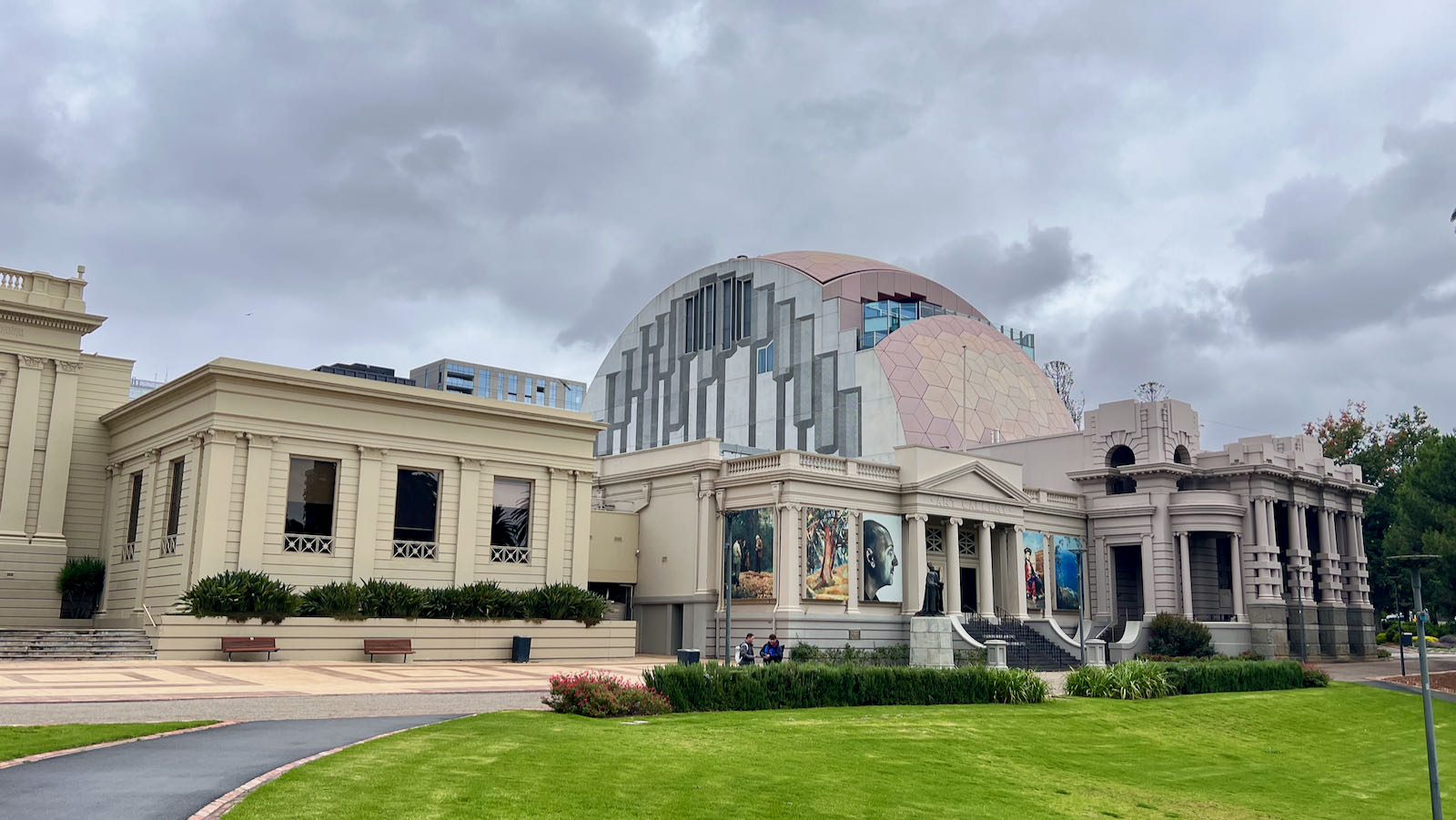 Wineries of the Bellarine Peninsula
Of course, on a long weekend away you can't explore everything. So I drill down on my passion for wine by devoting a day to visiting some lauded wineries of the Bellarine Peninsula. A bucolic 20-minute drive from Geelong you'll find the highly-regarded Scotchman's Hill. As the oldest winery on the Peninsula – established in 1982 – the vines here have the benefit of age. And the radiant single-vineyard 'Cornelius' wines are a testament to this fact.
I book in for a $20 structured tasting, securing the very last table in the cosy tasting area. (On a weekend, don't think of stopping by without a booking!) I adore a good cellar door, and the 45-minute tasting of their premium cool-climate wines is my idea of actual heaven.
Next up we swing by Jack Rabbit, a poorly-kept secret with its incredible water views, casual cafe and more high-end restaurant. The place is pumping and my 4-year-old son isn't playing ball (apart from the soccer ball he's chasing recklessly down the hill), so we don't stay long. But I highly recommend that you do.
Finally, we make a pitstop at the laidback Bennetts on Bellarine for a plate of charcuterie and cheeky glass of Chardonnay. It's the perfect end to a most enjoyable day.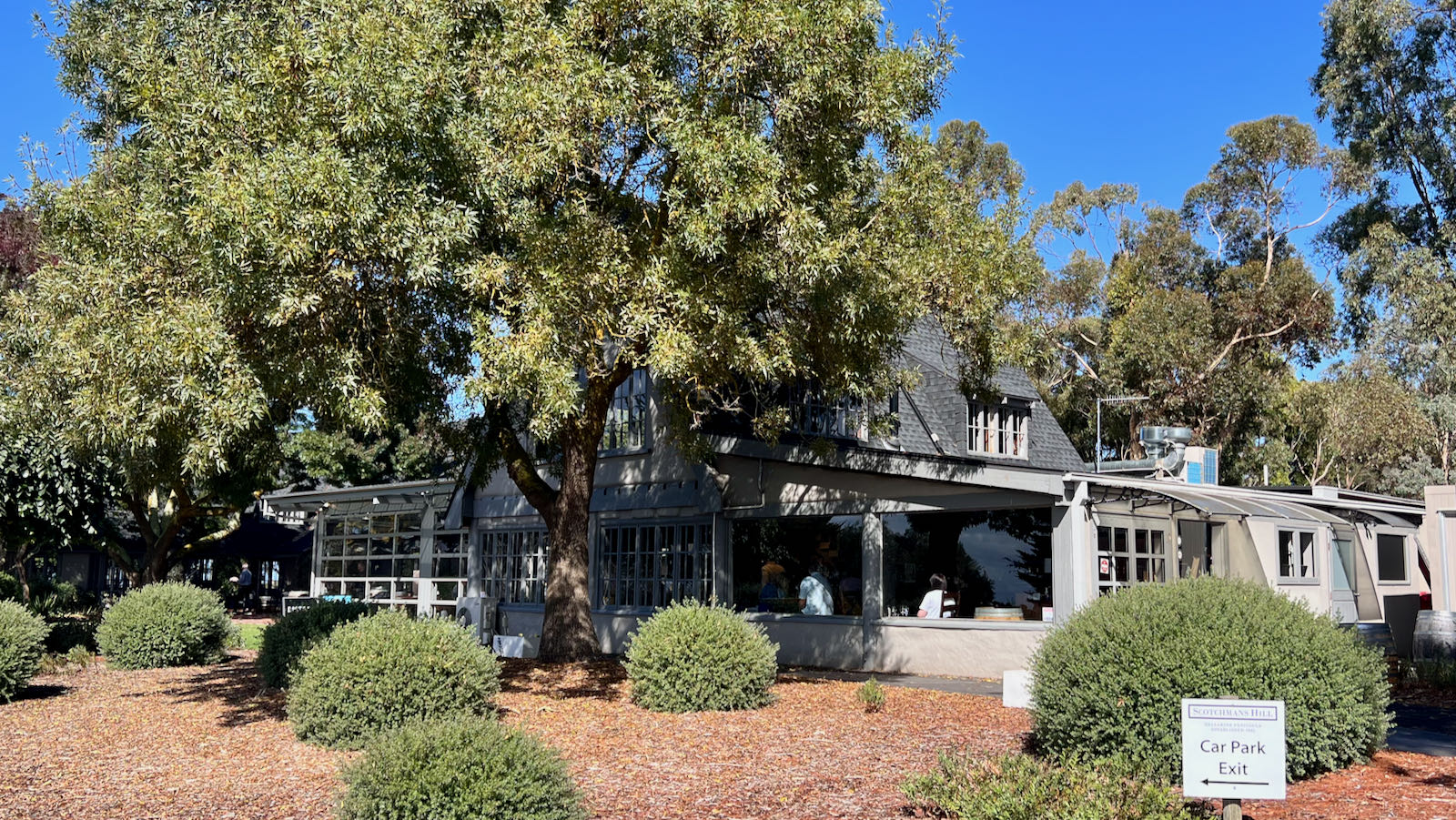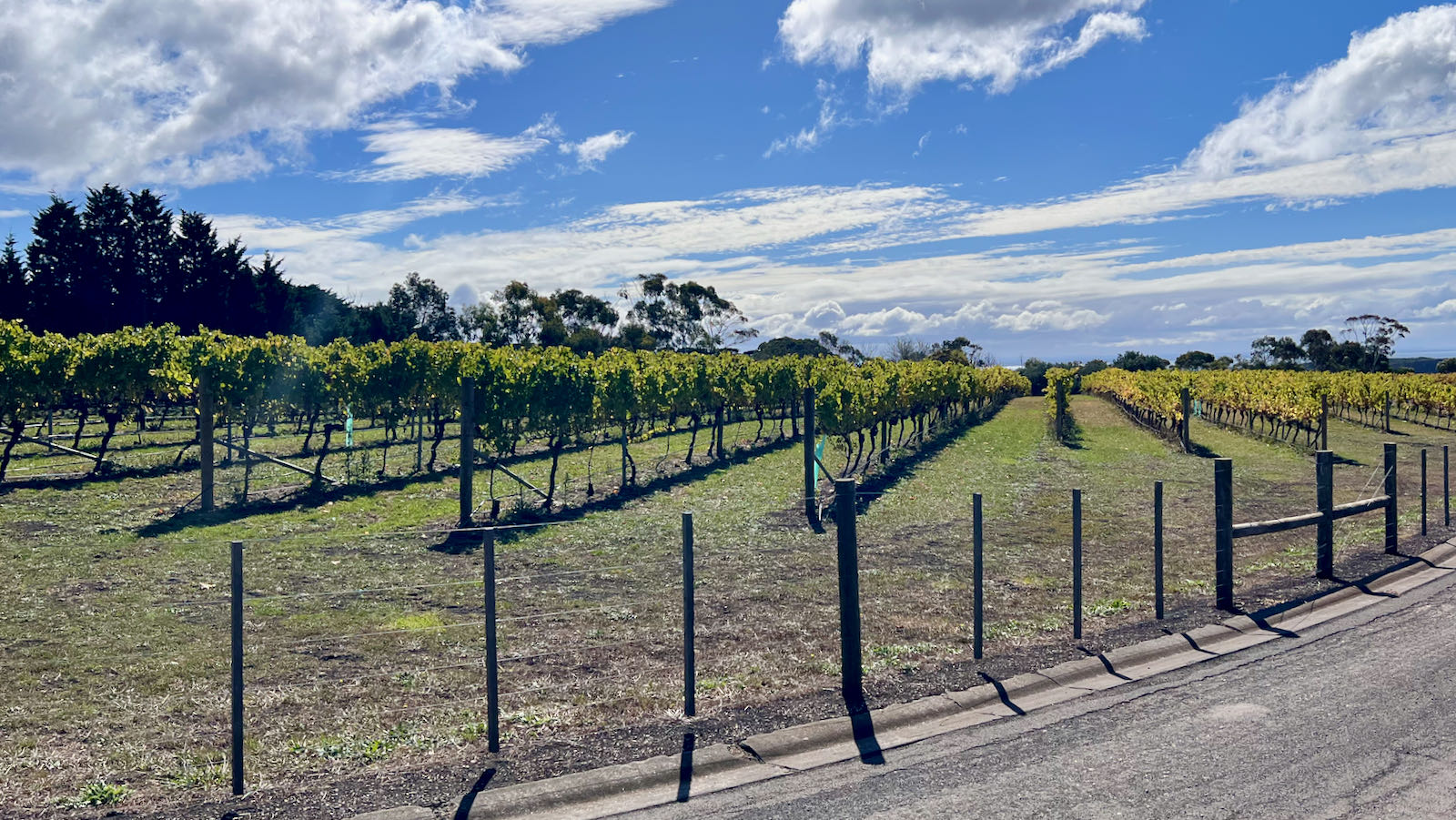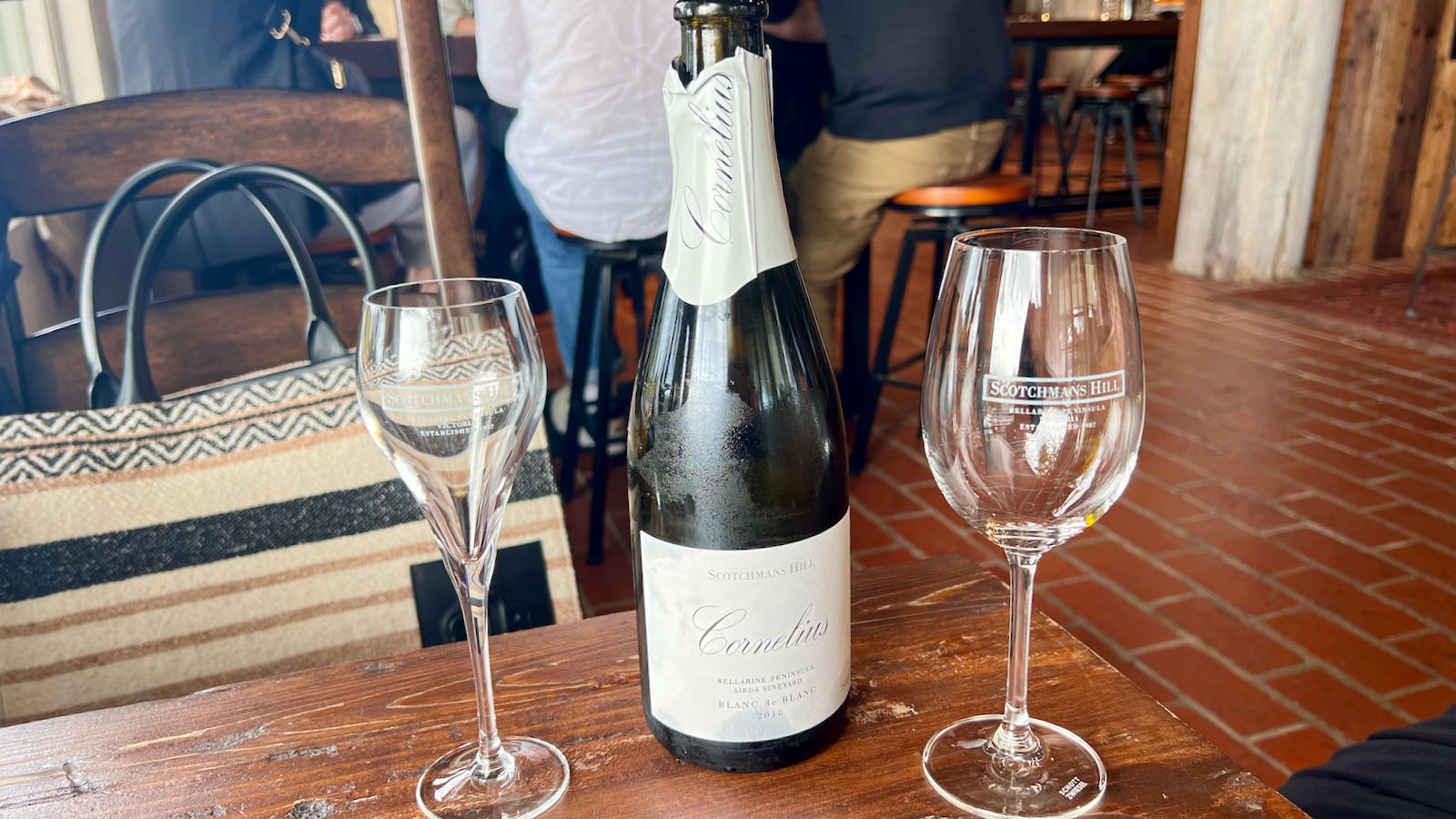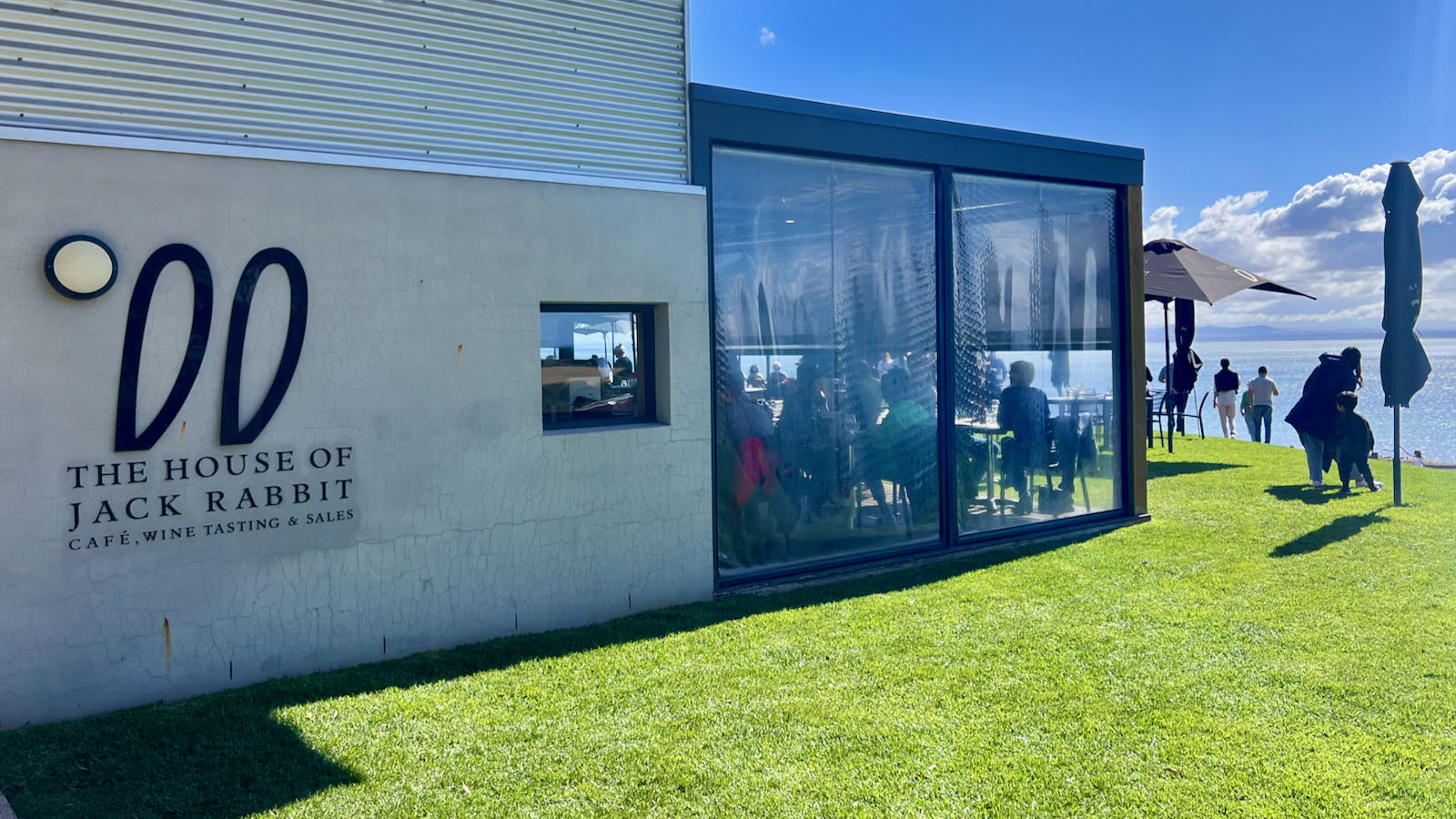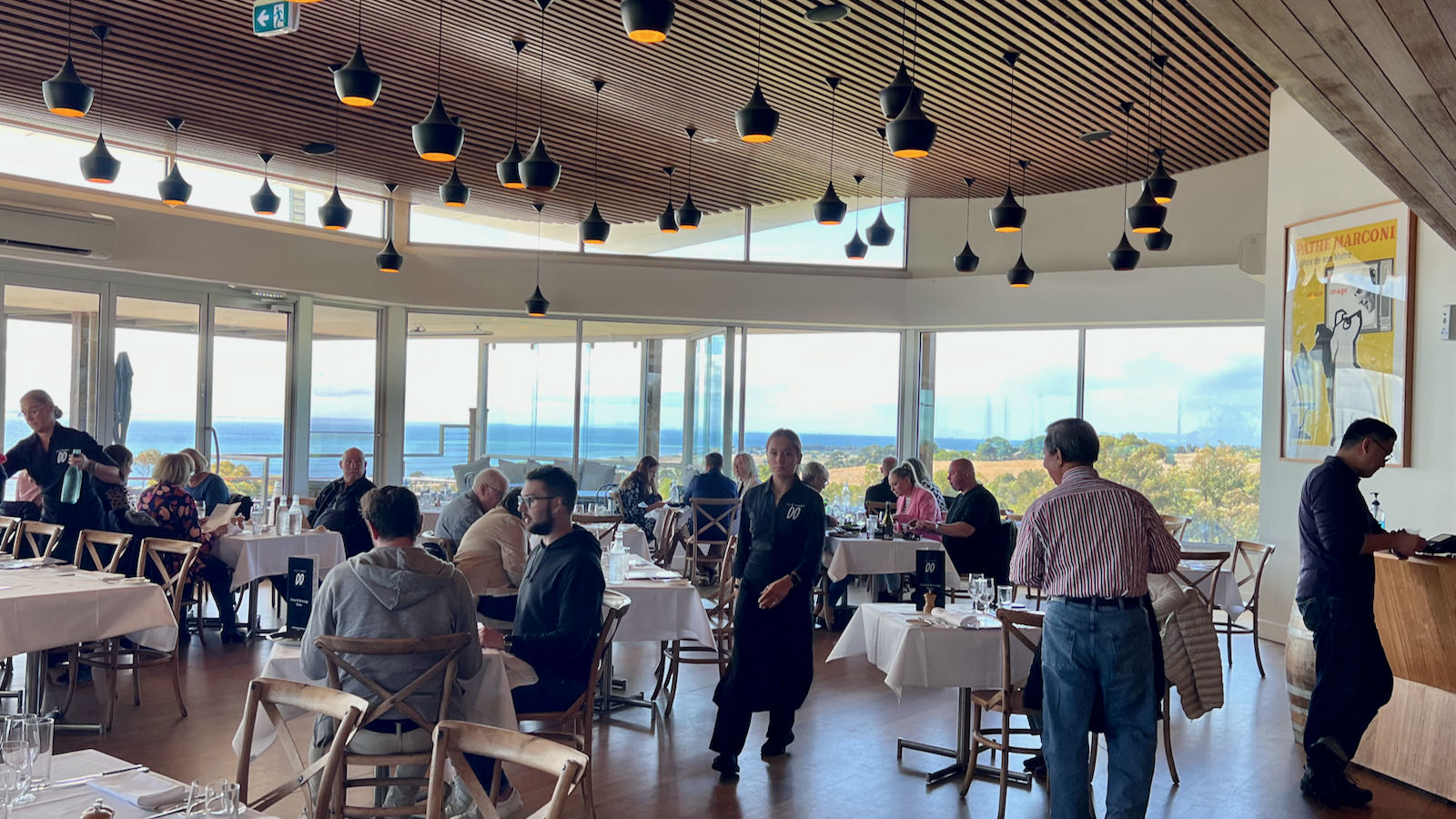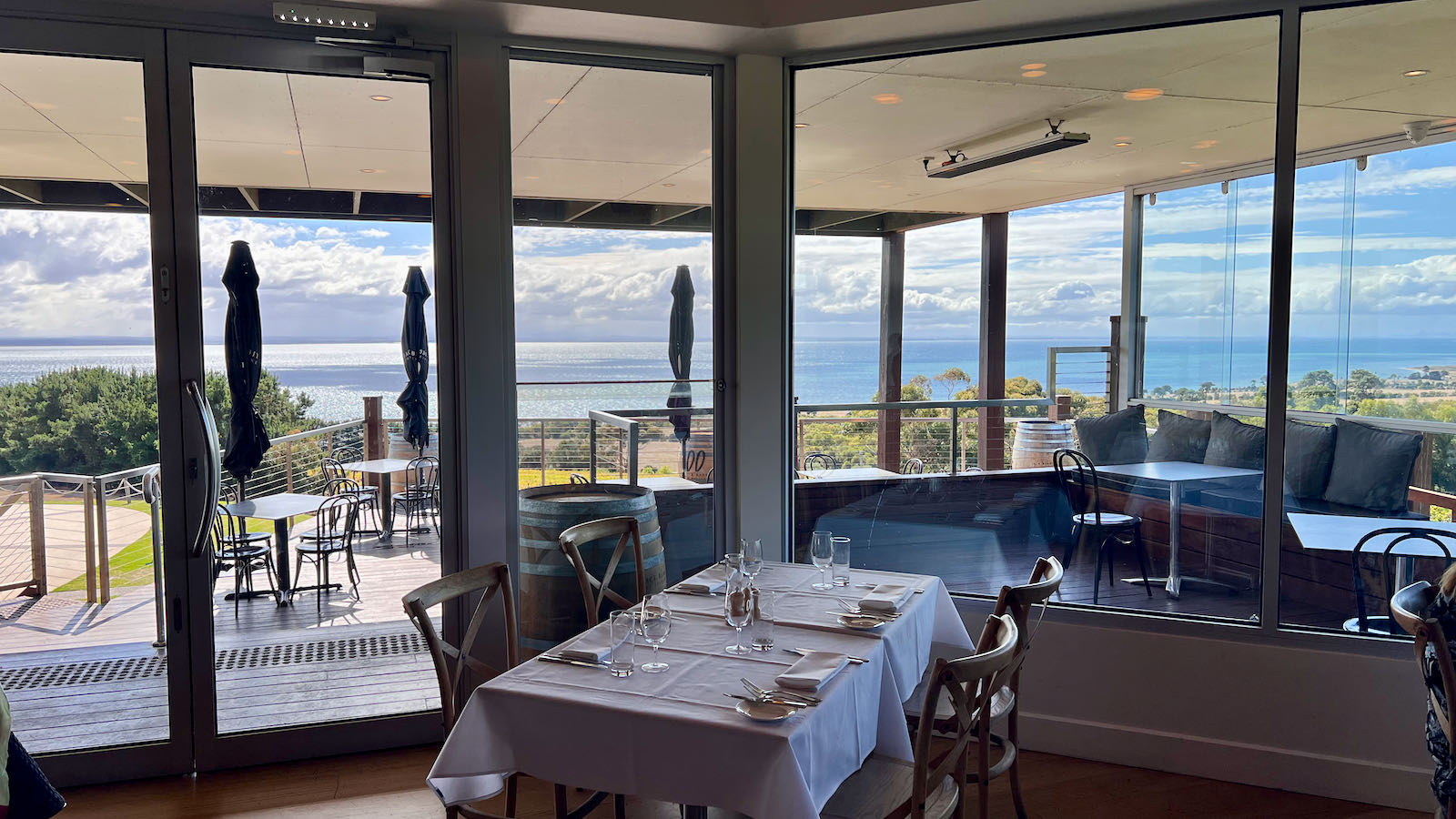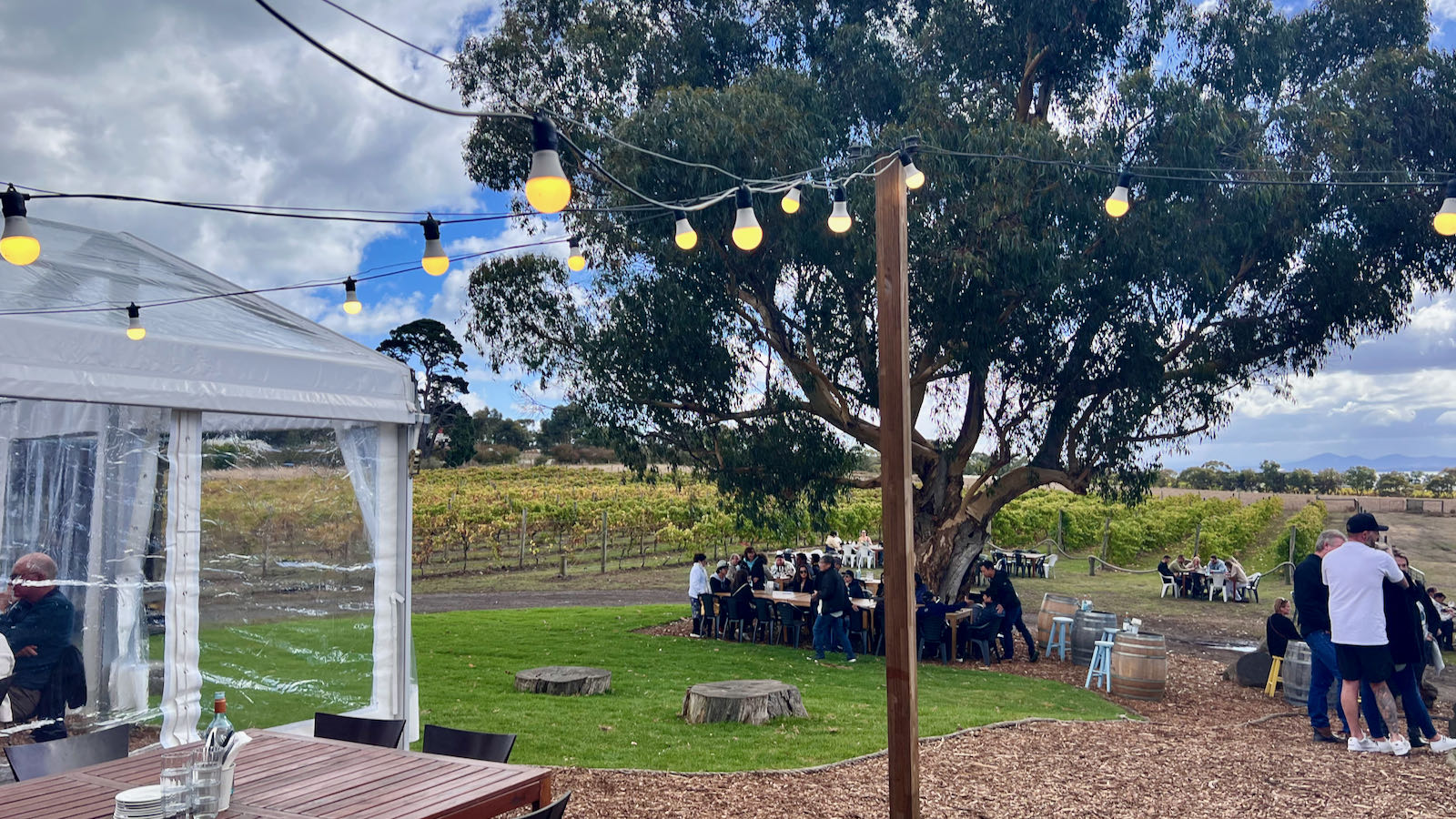 Our long weekend sampling the best of Geelong and the Bellarine Peninsula refreshes us in the way one always hopes a minibreak will, but rarely ever does. We (reluctantly) return to Melbourne with full tummies and happy memories.
Water views, memorable food and wine, history and culture… What's not to love?
All photography by Antonia Strakosch, who visited the Novotel Geelong as a guest of Accor.
---
Stay up to date with the latest news, reviews and guides by subscribing to Point Hacks' email newsletter.
Escape to Geelong and the beautiful Bellarine Peninsula
was last modified:
October 11th, 2023
by