We've all become accustomed to slowing down our lives and many of us have taken this opportunity to tackle some things on our 'to do' lists that have remained untouched for quite a while.
If you're like me, some of these items include learning something new. In my case, it's French and Italian. I know that's quite ambitious, but hey, I like a challenge.
This guide introduces you to Udemy, which is an online marketplace for learning and instruction that connects students with instructors.
What can you learn on Udemy?
By using Udemy, you won't be short of learning topics to choose from while you wait out these travel restrictions. Topics from Business to Photography to Music are available, with a total of 13 categories and many, many more subcategories.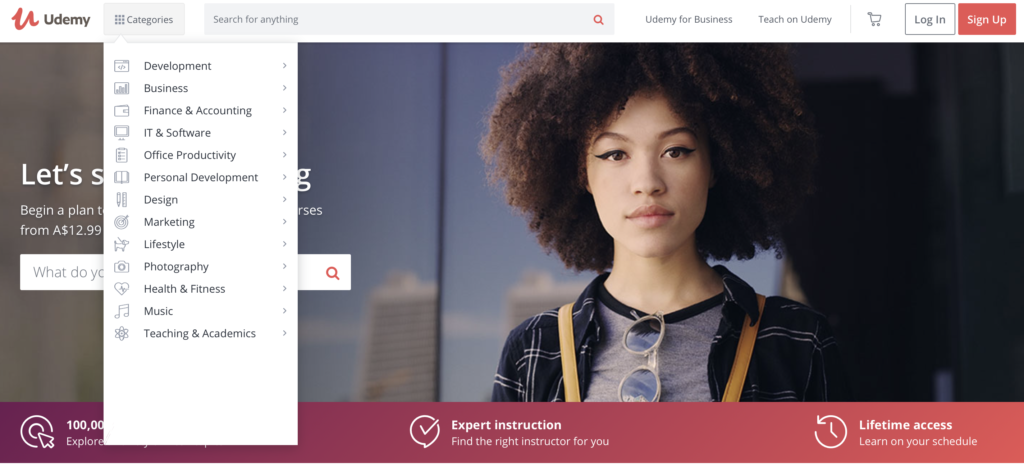 You can find your online course by either selecting it from the drop-down menu or using free text in the 'Search for anything' search box at the top of the homepage.
Ad – Scroll down to continue reading.Minimum spend, terms & conditions apply.
How much does Udemy cost?
Unlike many other learning platforms that use subscription-based models, Udemy charges on a per course basis. It appears that Udemy do run regular promotional sales, offering at times some hefty discounts on the normal prices of courses.
Some of our suggested courses
There are literally hundreds of online courses available, so we are unable to run through each of these for you here. However, we have chosen some of our best picks to help you get a taste of what is on offer.
Travel Hacking
It would be amiss for Point Hacks not to start with some travel hacking courses. These courses range from travelling the world on the cheap or even for free to mastering solo travel.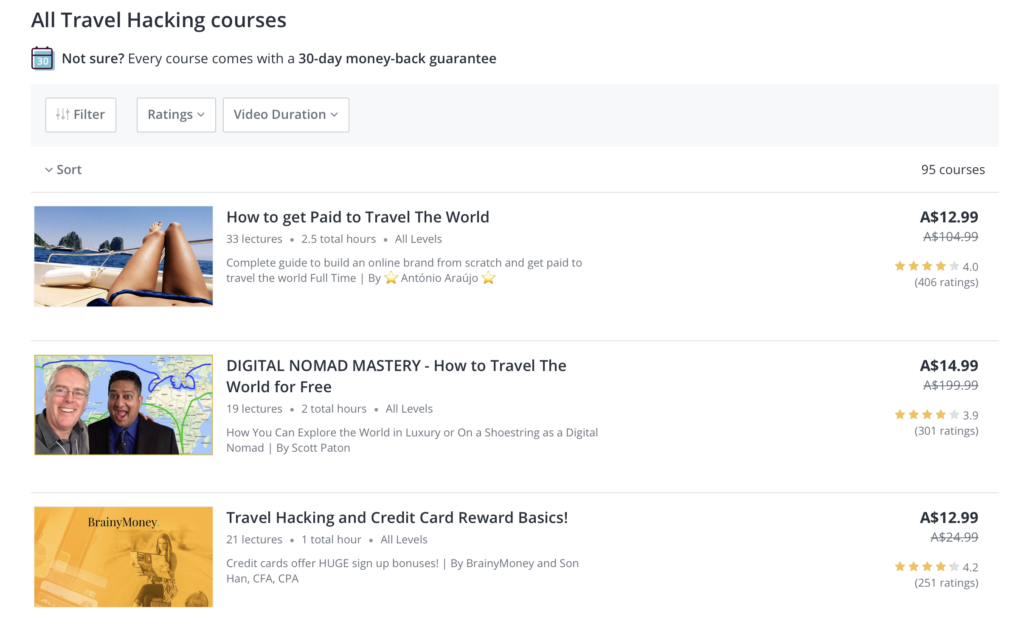 You can check out all the travel hacking-related courses here.
Maths
Maths is a skill you want to have when looking to hack your frequent flyer points. How else are able to calculate the value of a frequent flyer point? Well, don't worry if maths isn't your forte, as you can obtain the value of a frequent flyer point from our guide.
If you are looking to upskill your Maths ability, however, Udemy can help with a variety of Maths topics, from the basics such as the Fundamentals of Maths to more advanced topics, like calculus, probability, trigonometry and statistics. So there is bound to be something to suit everyone.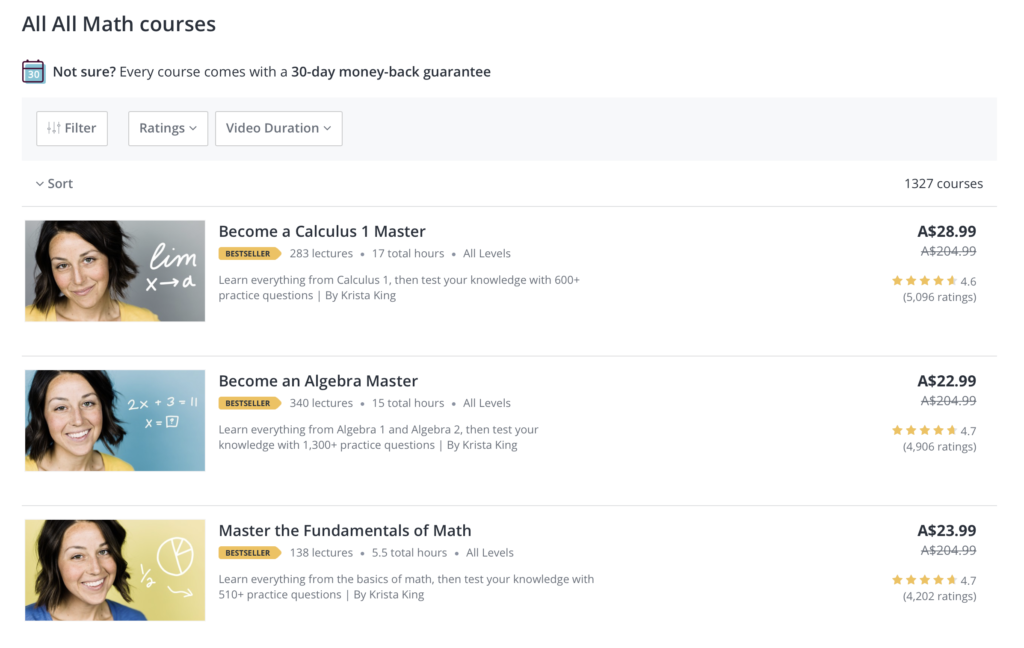 You can check out all the Maths courses here.
Languages
If you like to travel, you may be interested in learning a new language during this downtime. Udemy a range of languages to choose from, including French, Italian, Japanese and Spanish to name some. And for those needing a refresher, English is thrown in there too.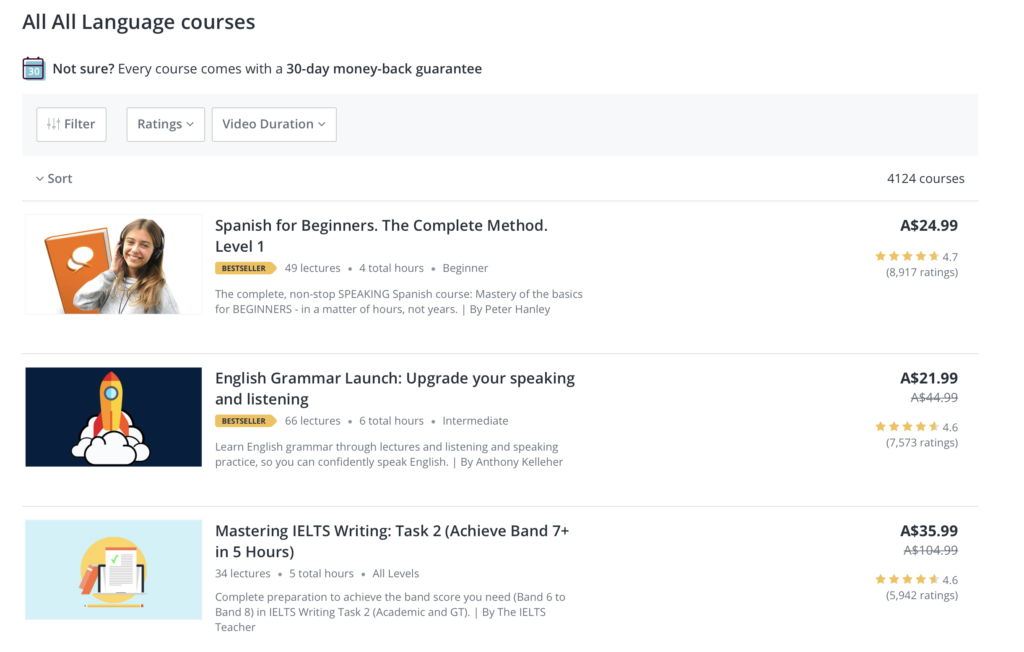 You can check out all the Language courses here.
Photography
Whether you are looking to make it a professional activity, or just looking to get some great tips to better capture your travels, Udemy provides a number of photography courses for you to choose from.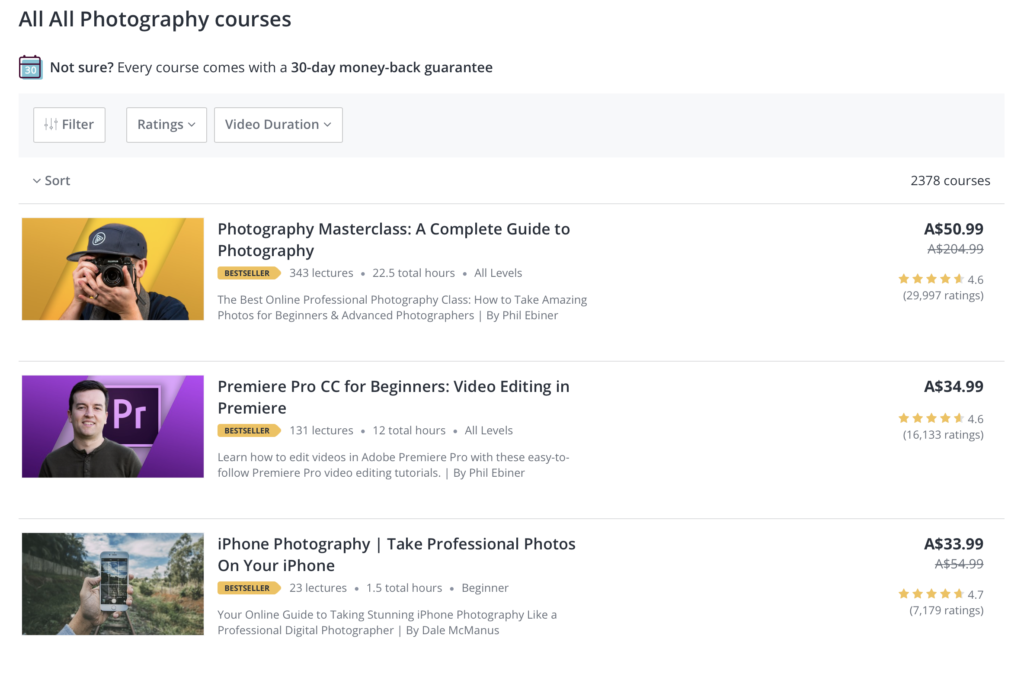 And these courses are not limited to photography only. They also include courses on video creation and editing if that is something you are looking to get in to.
You can check out all the Photography courses here.
Anxiety Management
For many of us, the COVID-19 crisis has been quite an anxious one, both in terms of health repercussions, but also from an economic impact on peoples' lives as well. It has put to the forefront the issue of mental illness and assess how we handle situations in times of crisis and uncertainty.
Udemy provides a number of courses from mental health experts that can help users to navigate through challenging times in their lives, as well as how better to handle anxiety, something that all of us encounter from time to time.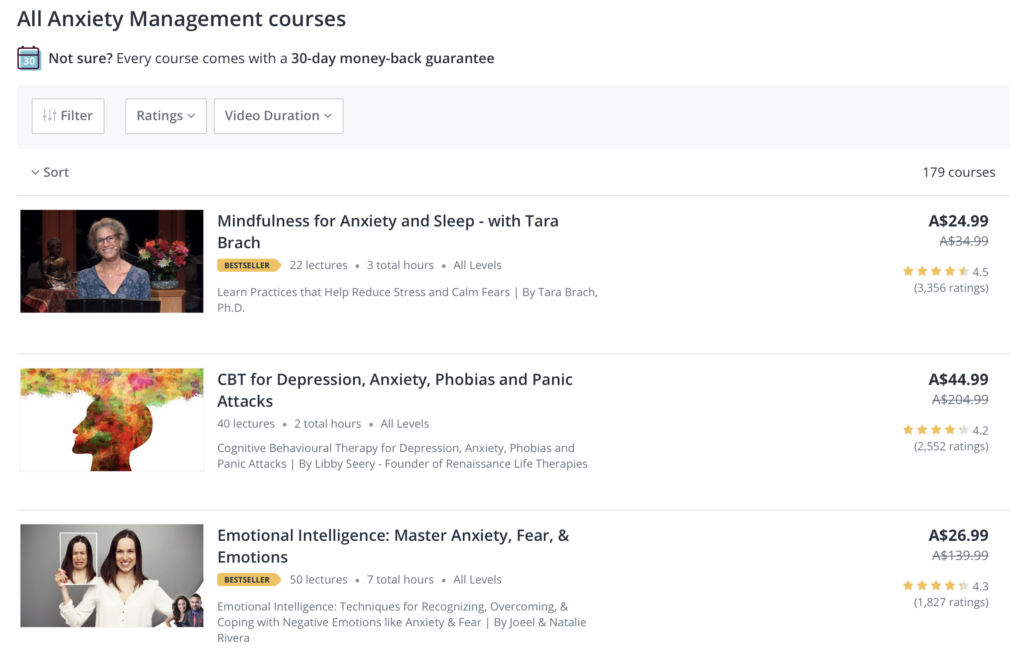 Anxiety Management is a sub-course found under a broader Mental Health category, so there are a plethora of courses available to better improve your mental health outside of just anxiety management.
You can check out all the Anxiety Management courses here.
Cooking
Just because we currently can't travel overseas, it doesn't mean we have to miss out on indulging in some foreign cuisine. And why stop at foreign cuisine? There are courses available to help improve your everyday cooking as well!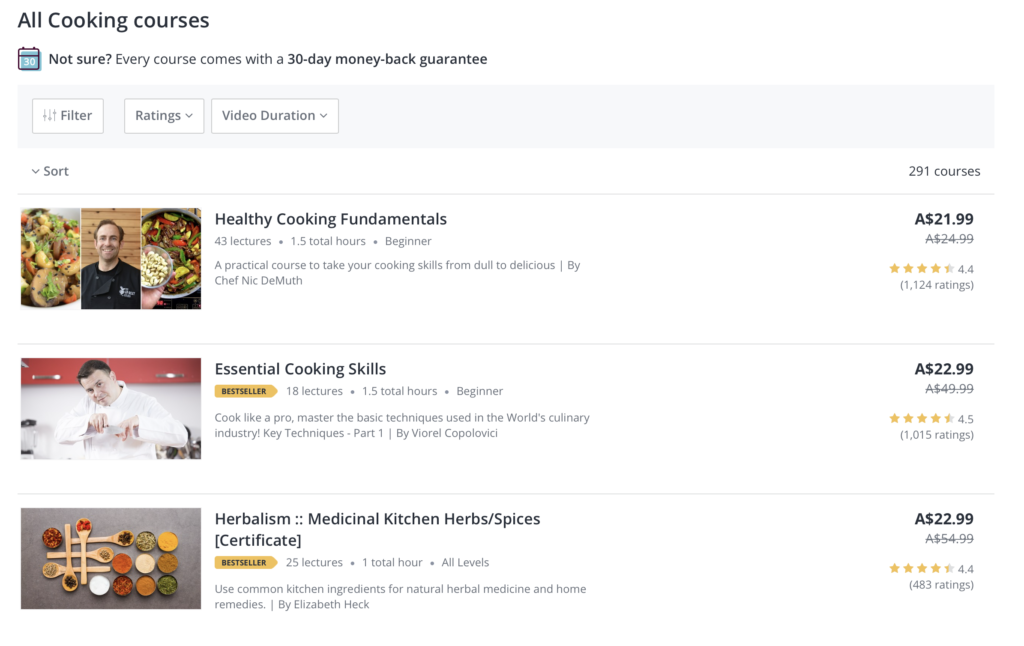 You can check out all the Cooking courses here.
Summing up
The enforced restrictions have provided us with more time to undertake activities that many of us have said that we'd have loved to do "if only we had the time".
Well, we now do, so try not to look back at this period in a number of months and wish you had taken the opportunity to learn something new.
For those that will use the time to tackle a new course, Udemy is definitely the marketplace to check out, given it's huge bank of online courses available.
This content contains affiliate links from which Point Hacks may earn commissions from transactions generated from new customers, bookings and general enquiries. Find out more here.
We've learned to live without travel but why stop there? Check out these online courses
was last modified:
August 25th, 2023
by