I recently had the pleasure of staying in my first Sofitel (the Sofitel Melbourne, and very nice too) and figured I'd share my strategy for maximising benefits and points for any stays with Accor in future.
The Sofitel was a 4 night booking for work at around $220 / night for a standard room. I previously (probably a year ago or so) had signed up for Accor Platinum status by using one of the many links floating around the web.
At any given moment there seems to be some kind of LeClub partner promotion offering Accor Platinum – I haven't really kept an eye out for them, but will do so and write about it now I understand the benefits a fair bit more.
The primary Platinum benefit is double points on all Accor stays. In Sofitel, Pullman and MGallery hotels, there's the opportunity to also score room upgrades, welcome amenities and late check out.
For my Sofitel stay, I tried to confirm the room upgrade in advance with the following email to the hotel directly. Feel free to reuse for your own purposes –
Hi,

I am staying with you at the Sofitel Melbourne next week from Monday – Wednesday night, checking out Thursday. Apologies, I don't have my reservation number to hand.

Please can you update my reservation with my LeClub membership number – 00000000000000.
I hold LeClub Platinum, and would love to request the usual room upgrade / welcome gift that comes with Platinum status.

Many thanks,

Keith
This yielded a friendly response –
Bonjour Mr. Mason,

Thank you for your e-mail.

I have added your Platinum LeClub membership number to your booking. We appreciate your continued loyalty and your requests have been noted for your stay with us.

We look forward to welcoming you on Monday.

If I may be of any further assistance, please do not hesitate to ask.

Kind regards,

Name withheld
Reservations Sales Agent
This seemed to help – on arrival I was welcomed by the front desk, with an upgrade to a corner Junior Suite confirmed, a drink voucher for the bar and fruit and chocolates in the room.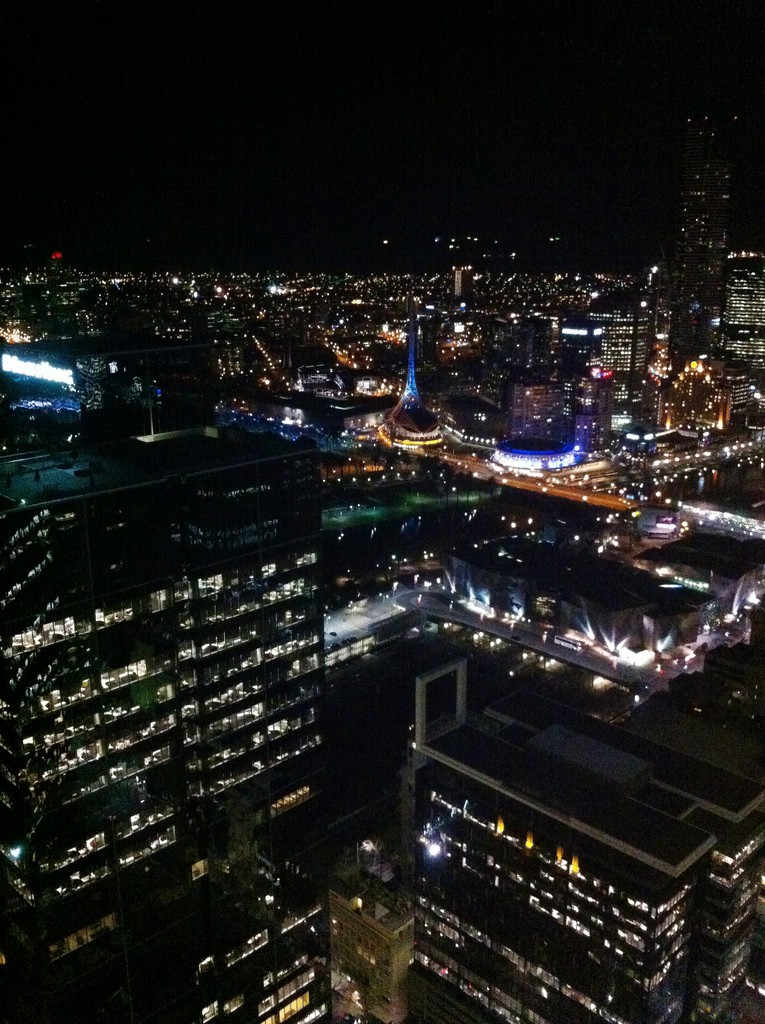 Now, for the points – there are a couple of ways to deal with Accor points. The first option is to accrue them into your LeClub account and work out what you want to do with them later. LeClub allows transfers over to airline programs at mostly not-so-hot rates, and with a minimum transfer amount of 4000 LeClub points, mostly equaling 2000 airlines miles. Full details of the transfer partners are here. Leaving the points in your account also means you could use them for Accor redemptions too.
Alternatively, you can set up auto-transfer of any points earned into your LeClub account to your airline partner of choice – but only if you have credited some points from an Accor stay into your account previously. This is useful, because the 4000 point minimum transfer doesn't apply, and the points just head straight on over to where you want them.
I probably won't get a chance to stay in Accor properties often enough to earn enough points for a redemption, or earn the 4000 point minimum often enough to transfer over – so I went for the auto transfer option.
This is where it gets more interesting – while most LeClub airline partners transfer at 2 LeClub points : 1 airline mile, (with Qantas at 1:1, helpfully), there's an outstanding ratio specifically for Iberia Plus Avios – 2 LeClub : 5 Avios. This is just a bit bizarre – British Airways Avios transfer at 2:1, and you can transfer Iberia Avios to BA Avios quite easily by linking accounts at avios.com.
As such, the value for my 4 night stay turned from
1199 LeClub points for the stay
2398 (x 2 stay) total LeClub points with Platinum status
5995 Iberia Avios = 5995 BA Avios
4,500 are all that's needed for a short domestic economy hop in Australia, e.g. Sydney – Melbourne, so my stay at the Sofitel netted me a pretty decent haul – I value Avios around 2c / point so ~$120 return.
As I said, I'll let you know about any Platinum sign up offers I can find, and post a brief review of the Sofitel soon too.
This content contains affiliate links from which Point Hacks may earn commissions from transactions generated from new customers, bookings and general enquiries. Find out more here.
Accor LeClub – quick tips for maximising points
was last modified:
December 7th, 2021
by