Woolworths Rewards has finally released its own official app to rival Flybuys. You can see your current offers, find nearby participating stores and even save e-receipts from your in-store shops! Here are the new features.
Woolworths Rewards app: important information at a glance
The app homepage shows you your current points balance, number of fuel vouchers (with expired dates noted) and what your current reward option is: either Automatic Savings, Save for Christmas, or Qantas Points.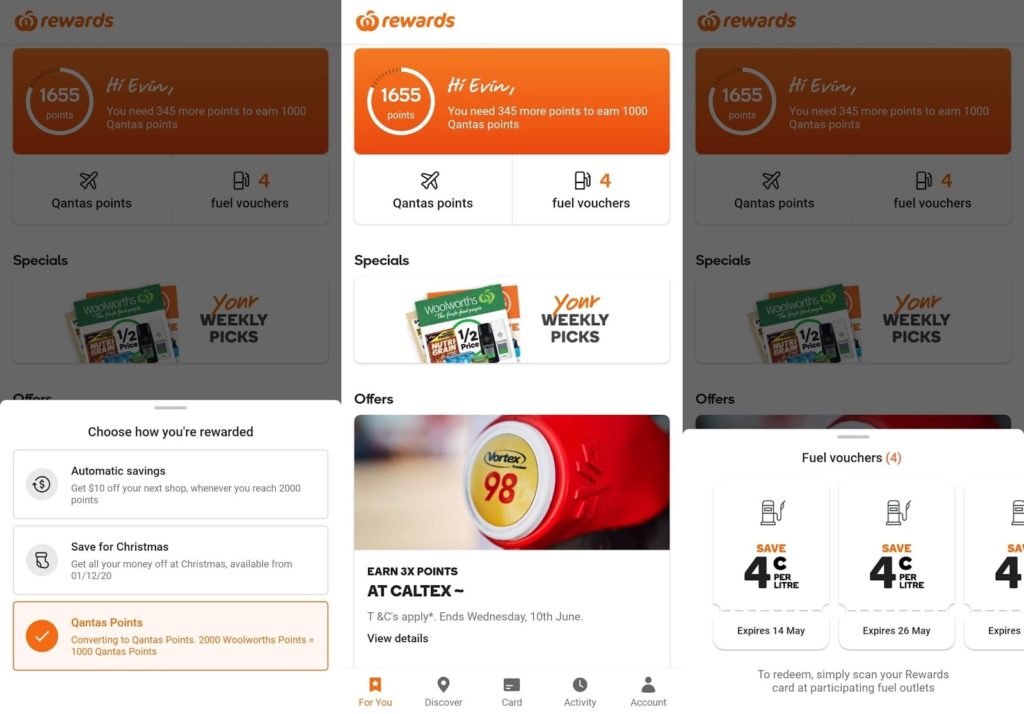 You can see the weekly catalogue under 'Specials', plus any promotions you are eligible to access under 'Offers'. It's best to activate these before you shop.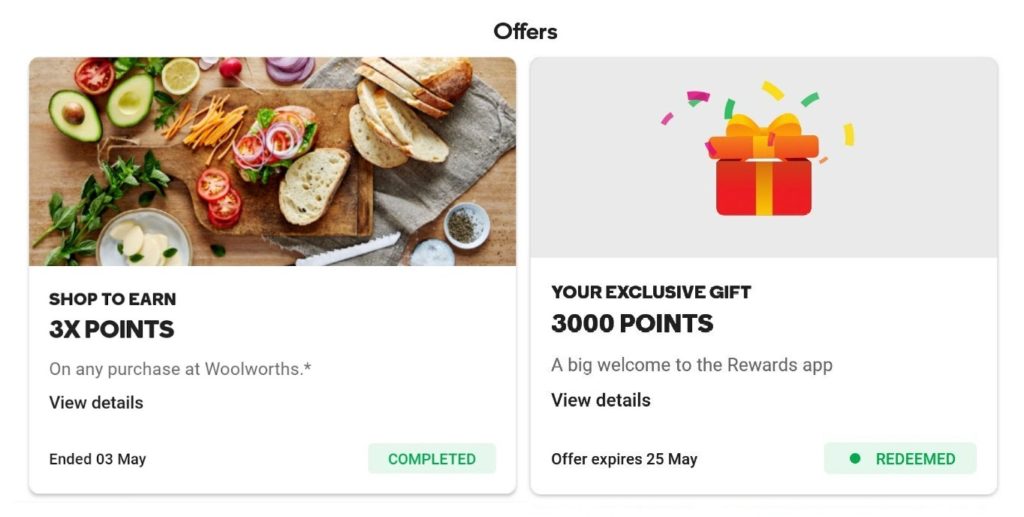 Offers you've completed or redeemed will be marked as such, so you'll know for sure whether you've met the requirements or not. The 3,000 points welcome gift is targeted at certain members for downloading this new Woolworths Rewards app.
Woolworths Rewards app: set and forget your card
When you install the Woolworths Rewards app, there is the option of also saving your card to Apple Wallet or Google Pay, if you have an eligible device.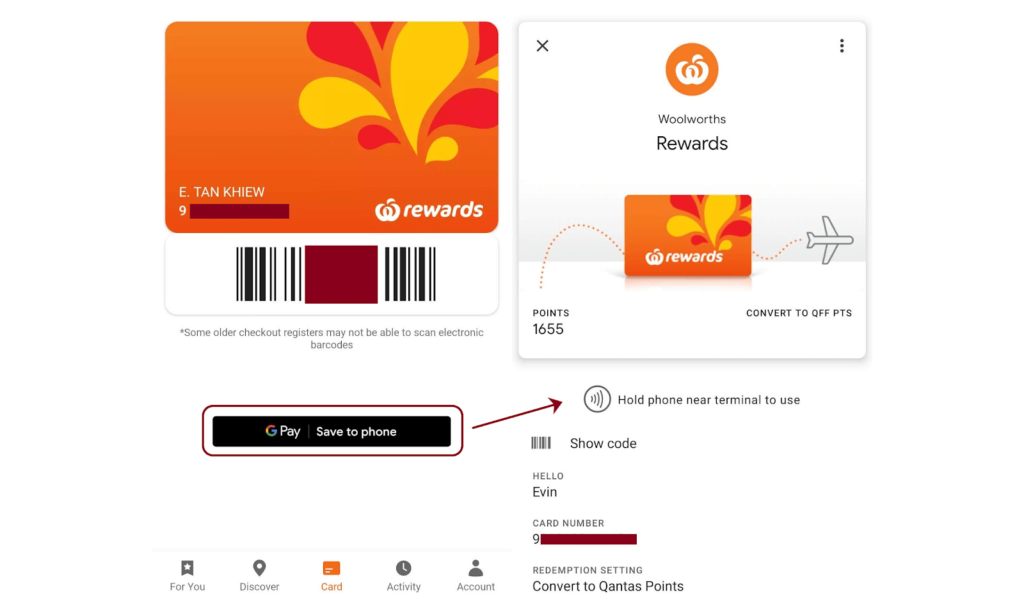 It means you don't have to bring the physical card out again, as simply tapping your NFC-enabled phone on the terminal, or scanning the barcode from your screen, will enter the Woolworths Rewards number.
Ad – Scroll down to continue reading.Minimum spend, terms & conditions apply.
Woolworths Rewards app: keep your e-receipts safe
The biggest new feature of the Woolworths Rewards app compared to the Flybuys app is the ability to save your in-store purchase receipts. Go to the 'Activity' tab to see your recent transactions, and number of points earned.
If you see the orange receipt icon in the description, it means there is an e-receipt available, which is essentially a digital version of what you'd usually get printed at a checkout.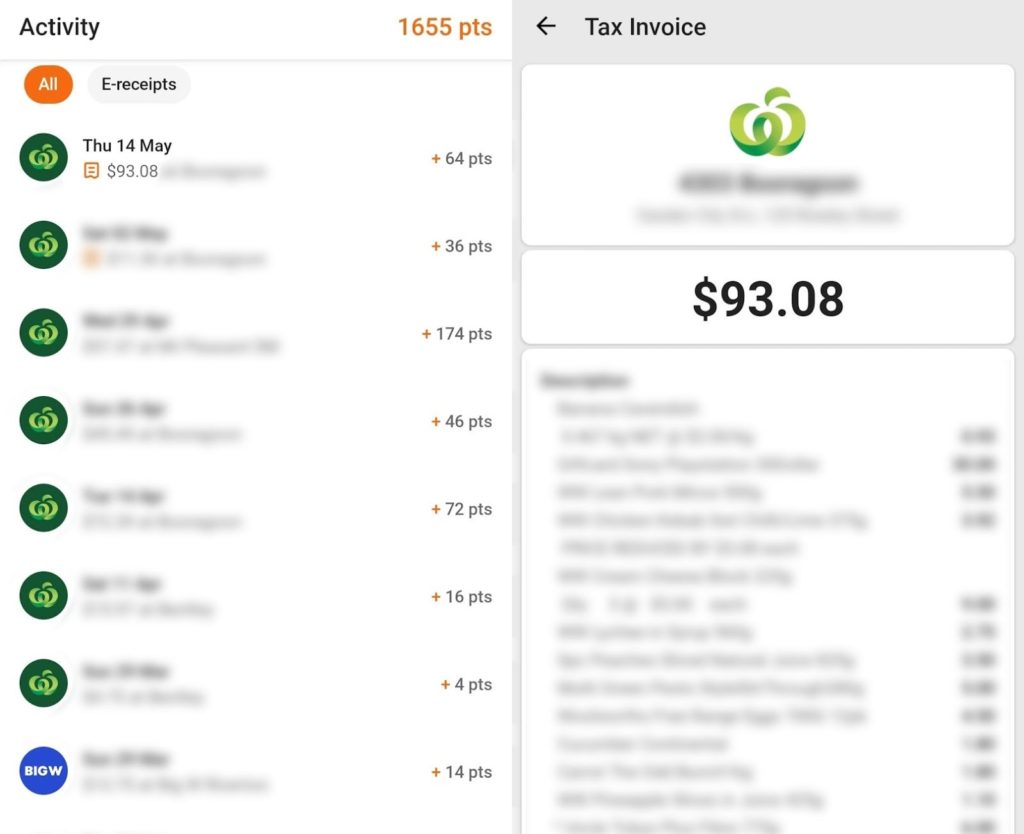 Summing up
Overall, these are good changes for Woolworths Rewards. Having its own app (rather than piggybacking off the Woolworths supermarkets app, which it did previously) means it's easier for customers to see how many points they're earning, and choose which rewards they want.
Frequently Asked Questions
How do I join Woolworths Rewards?
It's easy and free to join Woolworths Rewards.

1. Go to the Join Woolworths Rewards page on its website.
2. Fill in your personal details, and your temporary Woolworths Rewards Card number if you have one.
3. Enter your postal address and email address to receive a new membership card.
4. A verification code will be sent to your email. Enter it to join Woolworths Rewards.
How do I link my Woolworths card to Qantas Frequent Flyer?
You can link your Woolworths Rewards and Qantas Frequent Flyer accounts on either the Woolworths Rewards or Qantas website.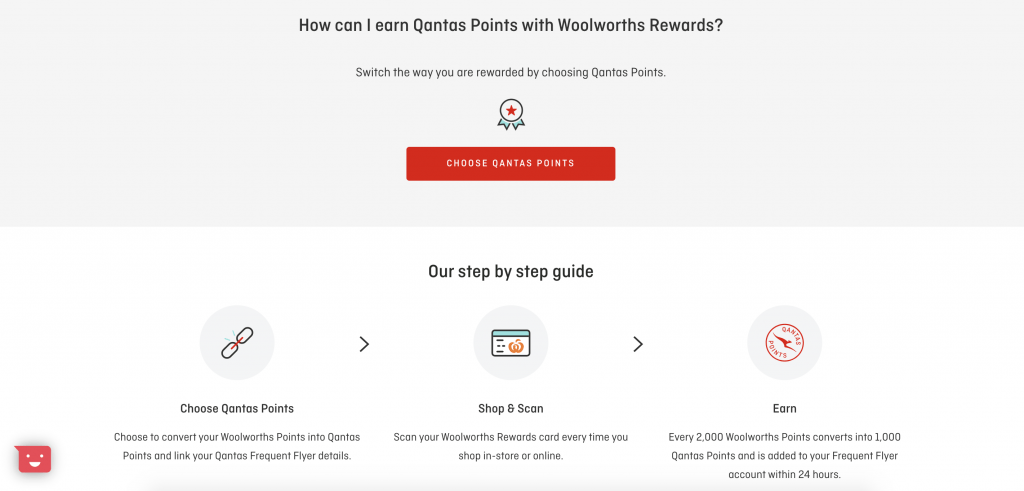 How do I check my Woolworths Rewards points?
Just download the Woolworths app for Apple or Android, or through your web browser. Log in to your account, and your current points balance will be displayed.
How do I get a new Woolworths Rewards card?
To get a new or replacement card, you'll still need to use the web browser rather than the app. Go to 'My Account', then 'Cards and Accounts'. You will see a section on ordering a new card. Beware that if you say you've lost your card, it'll be cancelled and points transferred to a new card.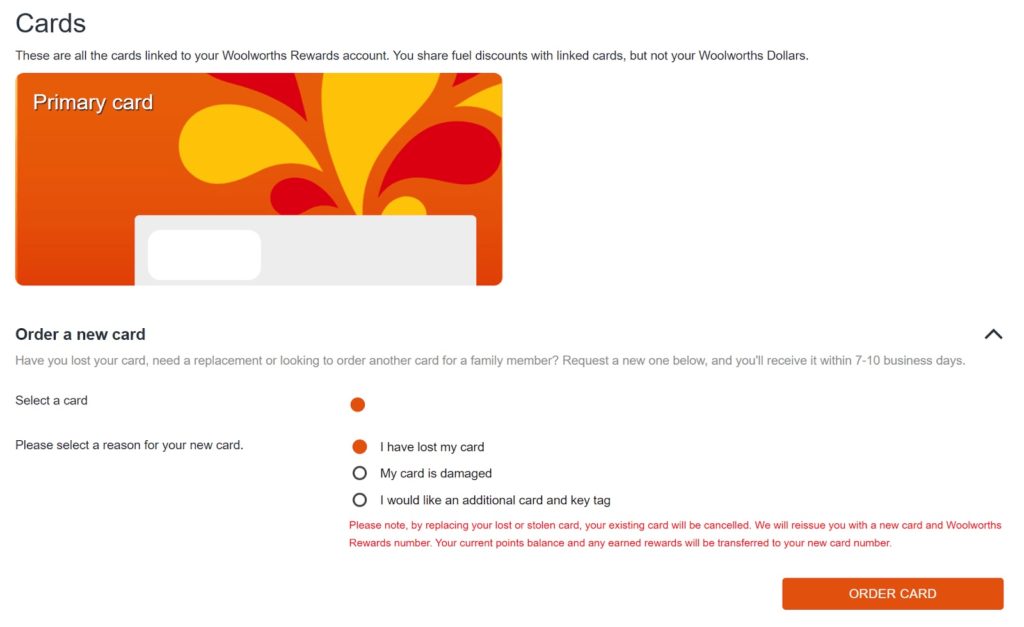 Woolworths Rewards now has its own dedicated app
was last modified:
May 18th, 2022
by