I recently wrote about whether hotel loyalty programs ("hotel programs") were worth engaging in and whether you should instead stick to focusing on airline frequent flyer programs. The reason behind this question is simple enough. Traditional hotel programs have notoriously been poor value when compared to their airline counterparts.
There are a number of reasons for the inferior value, including having fewer opportunities to earn points, requiring more points to redeem for an equivalent reward and that the rewards offered do not provide the same tangible uplift in the financial benefit and user experience that flight rewards can provide.
This Editor's View expands on my previous article to take a look at what I believe needs to be done in order for hotel loyalty programs to improve their appeal to travellers.
The natural obstacles for hotel programs
By their nature, hotel programs, or otherwise known as frequent guest programs, struggle to compete effectively with their airline program counterparts. While not an exhaustive list, some reasons for this include:
Airline programs have a greater pool of travellers it can entice to join its frequent flyer programs, including the significant number of business travellers that take 'day trips' and who therefore do not use hotels as frequently as planes;
The amount of competition within the hotel industry is far greater than that found with the airline industry;
The type of reward hotel programs can offer do not offer the same perceived value or uplift in the experience. For example, many people value an upgrade from Economy to Business over an upgrade for a room to a suite.
The differences between hotels can be far greater than the differences between airlines, with the latter competing more on a brand differential rather than an actual difference in the product. For example, many travellers choose a hotel based on location rather than brand loyalty. This is not to say that branding is immaterial for hotels, as travellers may look to find the closest favourite brand to their desired location, but will likely not choose it if a competing hotel is in a far more convenient location.
Given the above challenges, hotel programs need to work extra hard to gain your loyalty, especially if they are to become the preferred loyalty program for a member.
So what can hotel programs do? Firstly, it's instructive to see what they currently offer, and then look to determine what they can do to improve their offerings in the future.
Ad – Scroll down to continue reading.Minimum spend, terms & conditions apply.
What do most hotel programs currently offer?
Each hotel program is different, however, there are some common benefits that are provided by a majority of them, including
complimentary newspaper
complimentary basic wi-fi
late check-out
priority check-in
Elite members of these programs are generally extended further privileges, which based on your tier level, can include:
complimentary welcome gift
complimentary premium wi-fi
complimentary room upgrades where available
Executive Lounge access
early check-in
Hotel loyalty programs have come a long way from their early days, where even top-tier members were lucky to receive complimentary wi-fi, which was a required necessity in the days prior to reliable mobile wi-fi and tethering.
But there is much more to be done for frequent guest programs to garner the same level of enthusiasm and loyalty that regular frequent flyer programs do.
How can hotel programs improve?
There are some easy wins that can be implemented by hotel programs to quickly improve their offering to members, along with some more complex improvements.
I provide some of my recommendations below:
1. Improve the earning opportunities
Within the Australian market, one of the clearest shortfalls of hotel loyalty programs, as compared to popular airline programs such as Qantas Frequent Flyer and Velocity Frequent Flyer, is the ability to earn points. This is one of the first issues that these programs should address.
Through credit cards
As an example, there a multitude of co-branded and financial-services-issued ("FSI") credit cards that are linked to the latter two airline programs. But when it comes to hotel guest programs, there are no longer any co-branded credit cards and only a small selection of FSI cards that are linked to hotel programs. The FSI cards are exclusively the domain of American Express cards that are part of the American Express Rewards program, where Hilton Honors and Marriott Bonvoy are partners.
These FSI cards, however, are not as effective as co-branded cards for the hotel programs, as they need to compete against other program transfer partners, the majority of which are made up of airline programs.
Contrast this to the US market, where there are plenty of opportunities to earn hotel rewards points through both co-branded credit cards such as the American Express Hilton Honors Card or the Chase and American Express Marriott Bonvoy cards.
Increasing the opportunities to earn points through everyday spend is vitally essential for hotel programs if for no other reason than to instil a habit in members to earn their program points currency on a daily basis.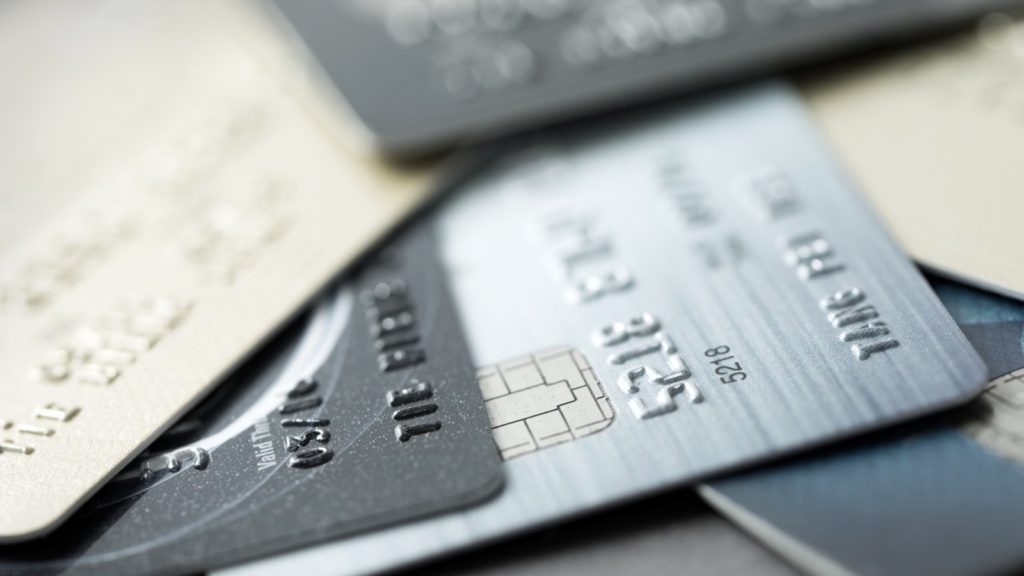 It is all well and good to say that hotel programs need to issue co-branded credit cards, but customers will need a reason to want to get them. A good place to start is with the benefits that could be included with a co-branded credit card.
A good guide for its success is to look back at the now-discontinued co-branded Macquarie Hilton Visa Card, which came with complimentary Hilton Honors Gold status and an ability to upgrade to Diamond status upon reaching a minimum spend in addition to a Rewards Weekend Night Certificate.
Hilton Gold status provides benefits such as complimentary breakfast and increased points earn whereas Diamond status also included benefits such as Executive Lounge membership and a guaranteed room upgrade.
These were some great benefits that came with the card, yet it was not successful. Why? In my view, it was not the card benefits that were the issue, rather the ability for the Hilton Honors program to create benefits and policies that provide enough incentives to make people select the Hilton Honors program as one of their preferred loyalty programs and become actively engaged with it.
Through other spend
A great loyalty program is one that can allow a multitude of earning opportunities. Frequent flyer programs are great at this, offering the ability to earn points through online shopping malls such as Qantas Shopping and Velocity e-Store, when dining at restaurants, and through partnerships with other retailers such as electricity providers and insurance companies, just to name some earning methods.

Hotel programs have been nowhere near as good. Some easy wins, such as the ability to earn rewards points at their own restaurants is not even a universally offered benefit. Some suggestions for hotel programs to improve the ability for members to earn points include:
Offer points and even bonus points when making purchases within the hotel
Look to set up an online shopping mall concept that allows members to earn on their online spend and keep their accounts active to avoid falling foul of expiry rules
Enter into partnerships with other retailers, especially those within the travel industry, for members to earn the hotel program's points currency when transacting with the partner
Nothing above is revolutionary, in fact quite vanilla, which is why it is surprising that many hotel programs have not yet adopted them.
2. Improve benefits and policies that drive engagement
The current policies and benefits of most hotel programs serve more to dissuade members from remaining loyal and engage with the program rather than the opposite, which is surely not their objective.
Below are some suggested improvements that can be made to rectify this issue.
Expiry Rules
Hotel programs, in comparison to airline programs, have relatively harsh expiry rules, with many of them implementing hard expiry rules, sometimes with timeframes as small as 12 months before all your accrued points expire.
This serves a disincentive for those that do not frequent hotels much but are trying to save up their points for a long luxurious trip a number of years down the track.
Number of Points Required for Redemptions
As compared to frequent flyer programs, the number of hotel points required to redeem for a free hotel night stay is generally higher than a flight redemption, while the rate you can earn points is either the same or similar.
For example, on the earn side, the effective earn rate when using an American Express Platinum Charge Card when looking to use your Membership Rewards points for a Qantas or Hilton Honors redemption is 1.125 for both Qantas and Hilton Honors Points
On the redemption side, however, there is no such equality. I have used a flight between Brisbane and Sydney, and a hotel night stay for 14 May 2021 to illustrate this point.
The results are shown below: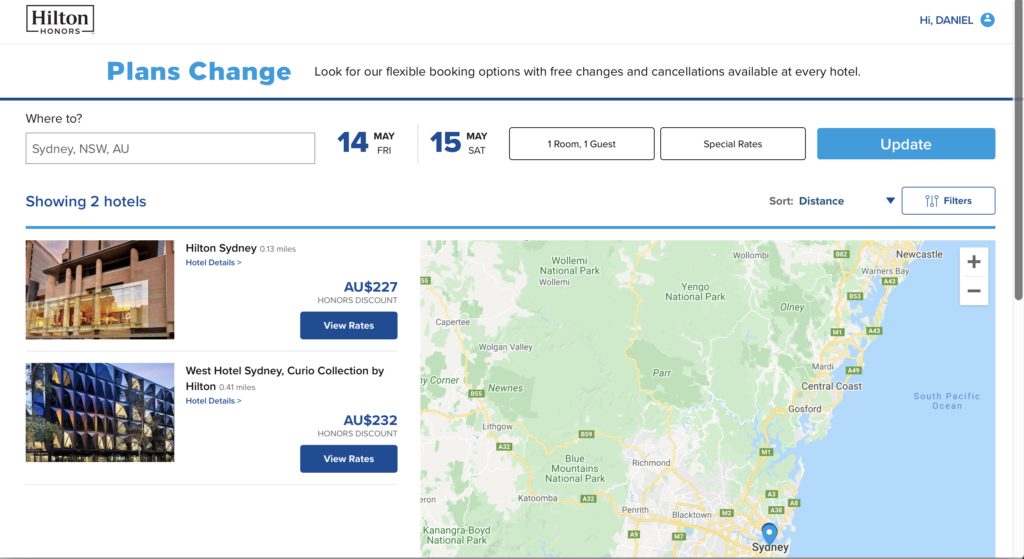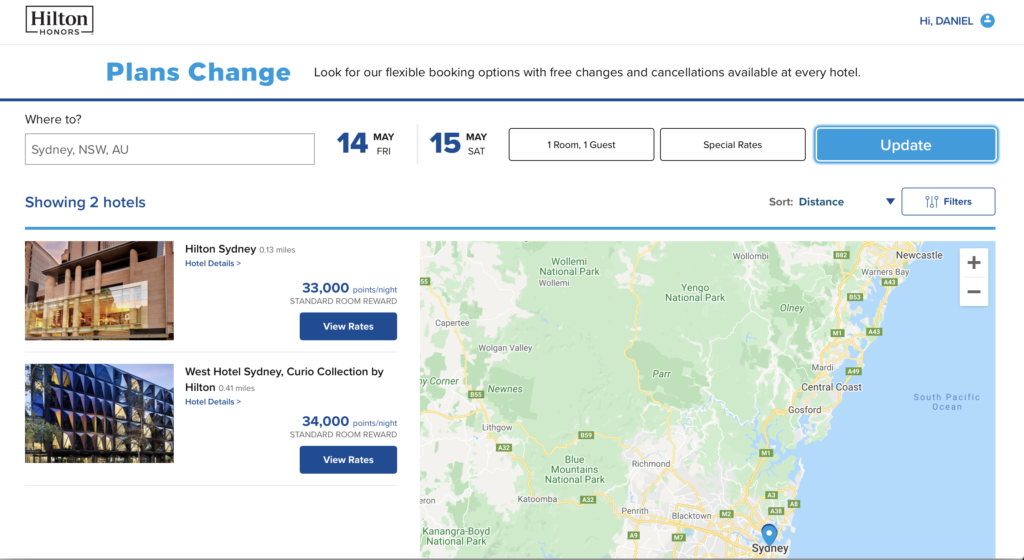 The price of a standard hotel room in Hilton Sydney is $227, while the cost of the same room in Honors points is 33,000. There is no co-payment applicable.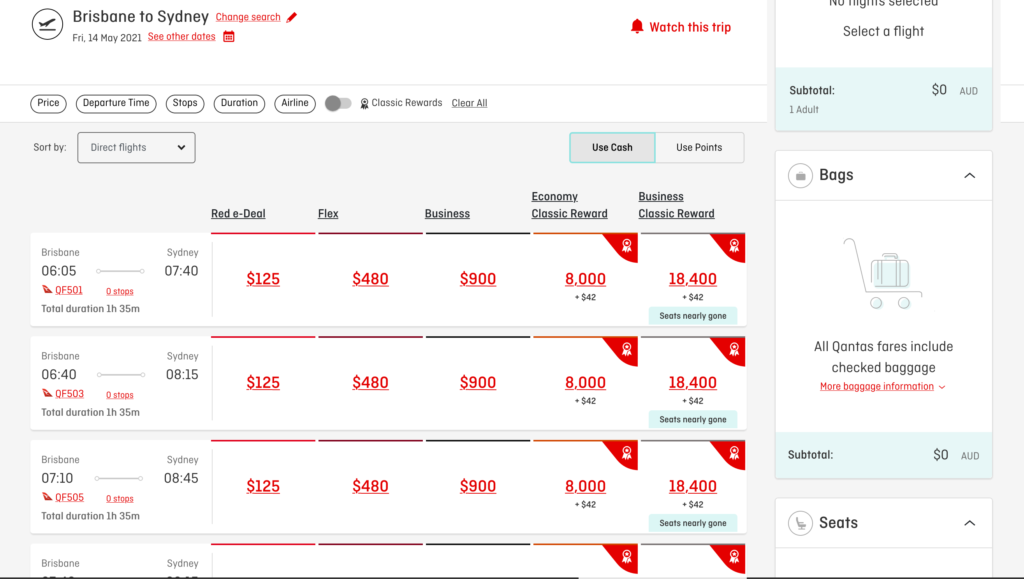 A flight in Economy from Brisbane to Sydney costs $125 or 8,000 Qantas Points with a $42 co-payment.
Therefore, the value per point of the above is as follows:
Hilton Honors: 0.69c/point
Qantas Frequent Flyer: 1.04c/point
The value per point for Qantas is just over 50% more than that which can be obtained from the Hilton program. While these values will fluctuate based on a number of variables, the above trend generally holds true.
A key difference between hotel and airline programs is that the former generally use what's known as dynamic pricing, meaning that points redemptions fluctuate based on the cash price of the room. This results in a fixed value per point for a room redemption.
In contrast, Qantas and Velocity Frequent Flyer use a fixed price model for points redemptions where the points amount remains fixed for a flight redemption, resulting in a variable value per point and the ability to obtain excellent value when cash prices for flights are high.
It is clear that hotel programs need to improve in this regard and the number of points required for a room redemption should be re-evaluated to become more competitive with airline programs.
Bonus Offers
While hotel programs frequently conduct bonus points offers, they rarely offer double status promotions such as earning double the nights or stays to the normal rate. It is well known with the frequent flyer community that road warriors generally value the benefits of status over points and the benefits that flow from status.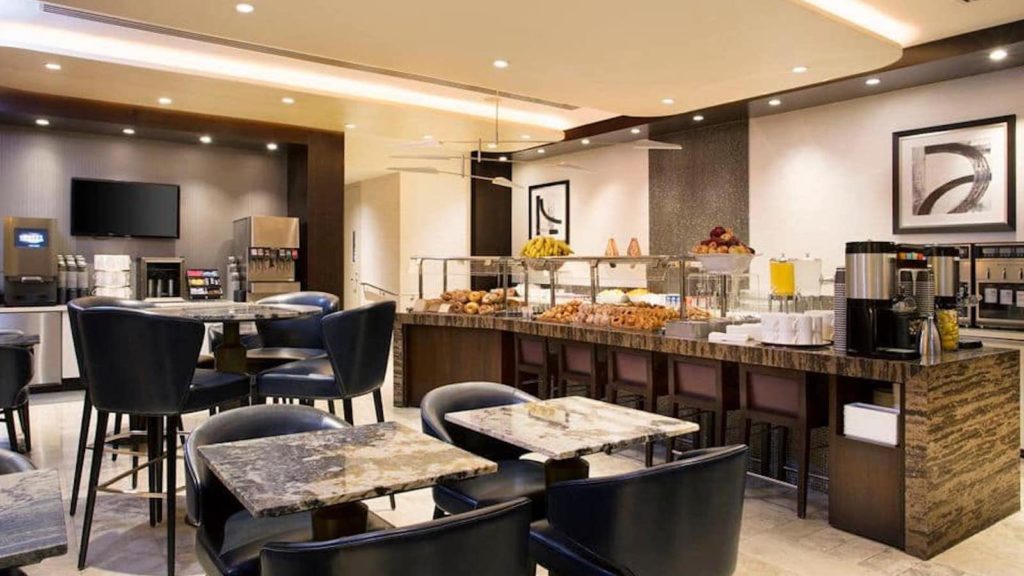 This makes logical sense given that road warriors would be earning a plethora of points at normal rates.
As such, hotel programs should look to mix up their offers and include more status promotions where they can.
Recognition of status
While no hotel or airline is perfect, I have found more often than not that status benefits with airlines programs are delivered on a more consistent basis than with hotel programs.
There have been numerous times where hotel status benefits such as a welcome gift or a room upgrade have not been delivered, while other benefits such as priority check-in are in effect non-existent, as many hotel check-in areas treat this lane like any other and service non-elite and non-members alike.
Inconsistency in the delivery of benefits can have a negative effect on engagement and may sway people away from hotel programs, which is unfortunate, given that consistency in the delivery of benefits is a relatively cost-effective and easy to implement improvement that can be made.
Lack of incentives for repeat business or higher spend
Similar to a concept adopted by Accor Hotels through their Accor Plus program, hotel programs could look to offer their elite members with promotional rates for subsequent purchases of room nights.
For example, the nightly rate would be discounted by a greater percentage on the normal nightly room rate for each subsequent night purchased. The level of discount can also be increased based on the tier level of the member.
Such a policy will help to engender repeat business for the hotel from their most loyal members.
3. Increase product offering in Australia
The largest hotel chains have a variety of brands ranging from 6-star luxury to budget brands, however, in Australia, they are generally limited to the top-tier brands.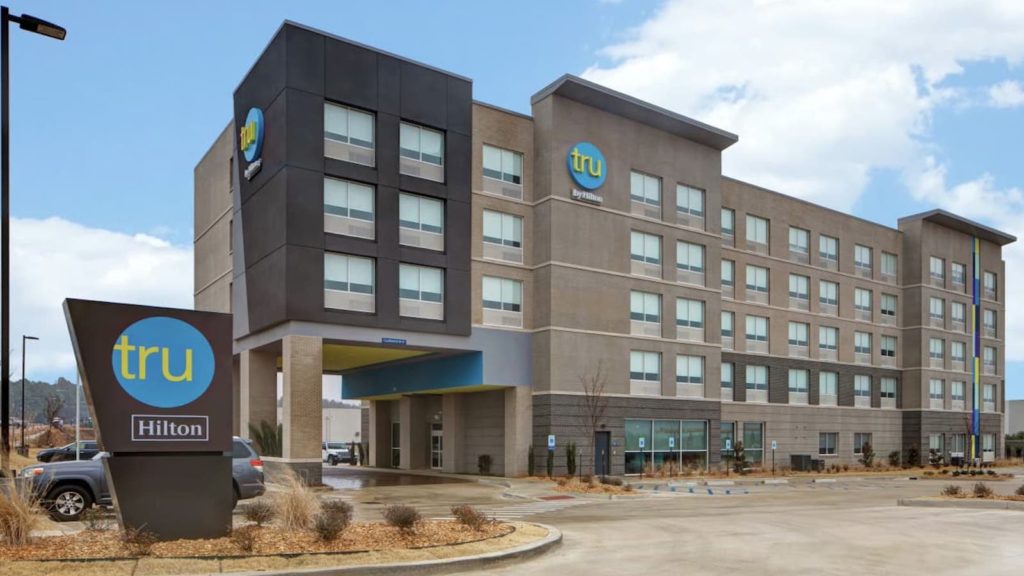 As a result, for mainstream travellers who are looking to stay at mid and budget-tier hotels, traditional frequent guest programs may not be that appealing to them. This is because the earning opportunities through hotel stays would be very much limited.
In the United States, all ranges of brands can be readily found and it may be for this reason, that the number of products offered and level of engagement in hotel programs is so much greater than Australia.
Summing up
Think about the profile of a potential member who could be accruing and saving points through a co-branded credit card and other channels such as online shopping malls and transactions with partner retailers. Their goal is to spend these points a number of years down the track on a luxurious trip.
As at today, such an Australian traveller would have no option to fulfil the scenario above. Hard expiry rules, little to no strategic partnerships, little opportunity to earn at mid-tier and budget brands, no co-branded card, no online shopping mall and ultimately, no real incentive to select the hotel program as one of their preferred programs that they would look to be active in.
There is great room for improvement and hopefully, some (or all) of my suggestions could be implemented. I'm sure there are plenty of other suggestions as well to increase the attractiveness of hotel programs and such an improvement would be very welcome. It will provide Australian travellers with another choice to earn points to put towards their next travel goals.
Do you have any suggestions for hotel programs? If so, we'd love to hear them in the comments section below.
Editor's View: Why hotel loyalty programs need to do better
was last modified:
April 7th, 2022
by