Velocity Frequent Flyer will today announce that Velocity members will be able to book reward flights for travel from 1 September 2020 on some of Virgin Australia's most popular routes.
A Velocity spokesperson told Point Hacks:
Velocity is pleased to resume offering Virgin Australia domestic flight redemptions for our members for travel to some of our most popular domestic redemption destinations from 1 September this year. We're hopeful that domestic travel restrictions and State and Territory border lockdowns ease by September and for many of us, a local holiday and catching up with interstate family and friends will be well over-due.
We look forward to sharing more offers with our members as we emerge from the COVID-19 crisis and travel resumes more broadly.
Flight redemptions are the most popular way that Velocity members redeem their points, and as we have frequently pointed out at Point Hacks, will derive the greatest value.
Further Details Announced
Velocity has confirmed that they want their members to feel confident and secure in booking their travel, so if you book a Virgin Australia Reward Seat or Any Seat before 1 September 2020 for travel after this time:
They will waive fees for any changes or cancellations you make until 1 September 2020; and
If you or Virgin Australia cancel your flight before 1 September 2020, they will refund your Points/cash in full to the original form of payment (except for any booking or credit card fees).
Velocity also noted that should travel restrictions be lifted prior to 1 September 2020, then award flight redemptions will become available earlier.
This is great news and confirms the views that Domestic Travel will likely pick up much sooner than International Travel, which places Virgin Australia and it's yet to be announced new owners in a good position given the airline's predominant focus on domestic flying.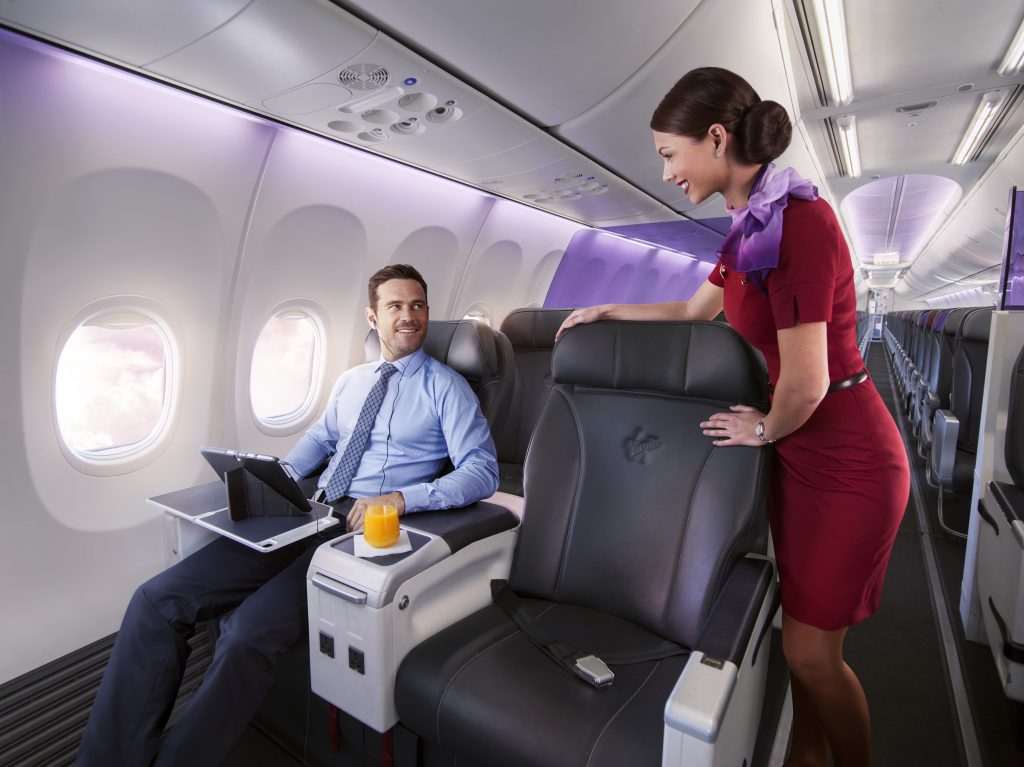 What are the flight routes?
The following flight routes are available for booking. Note those with an asterisk may require a transfer through a connecting airport.
Flights from (one-way)
To
Adelaide
Brisbane
Melbourne
Perth
Sydney
Mackay*
Rockhampton*
Brisbane
Adelaide
Cairns
Melbourne
Mackay
Perth
Rockhampton
Sydney
Townsville
Broome*
Mackay*
Rockhampton*
Broome
Perth
Brisbane*
Melbourne*
Gold Coast*
Sydney*
Cairns
Brisbane
Melbourne
Sydney
Broome*
Perth*
Canberra
Melbourne
Gold Coast
Melbourne
Sydney
Broome*
Perth*
Mackay
Brisbane
Adelaide*
Melbourne*
Perth*
Sydney*
Melbourne
Adelaide
Brisbane
Canberra
Cairns
Gold Coast
Perth
Sydney
Broome*
Mackay*
Rockhampton*
Townsville*
Perth
Adelaide
Broome
Brisbane
Melbourne
Sydney
Cairns*
Mackay*
Gold Coast*
Rockhampton*
Townsville*
Rockhampton
Brisbane
Adelaide*
Melbourne*
Perth*
Sydney*
Sydney
Adelaide
Brisbane
Cairns
Melbourne
Gold Coast
Perth
Broome*
Mackay*
Rockhampton*
Townsville
Brisbane
Broome*
Melbourne*
Perth*
What about Rewards Store Redemptions?
Velocity Rewards Store redemptions will remain paused until at least 19 May 2020, but this may be extended.
Further details regarding these redemptions can be found here.
Summary
This is great news and hopefully, many people will look to start travelling once restrictions are safely lifted. It will definitely be the shot in the arm that the travel industry and the thousands of employees both directly and indirectly involved in it have been waiting for.
Velocity Frequent Flyer to restart flight redemptions
was last modified:
June 17th, 2020
by