After debuting in 2021 in fabulous style, Virgin Australia's 'Pride Flight' makes a grand return to the skies in 2022. And this year, not just from Brisbane. Melbourne has been added to the Pride Flight roster, allowing for rowdy revellers from both the northern and southern capitals to enjoy a party in the sky, along with Virgin's fantastic hospitality of course!
I was lucky to be a guest of Virgin Australia on this flight and am excited to share what was a great celebration in the sky!
What is a Pride Flight?
The Pride Flight, or should I say flights, promote Australia's largest gay and lesbian celebration in Sydney. Virgin Australia prides (pardon the pun) itself on being a welcoming and diverse workplace and by extension, to the broader community.
Every year, we are fortunate to fly guests to Australia's largest gay and lesbian celebration in Sydney, and as the ultimate festival of love, acceptance and inclusivity, we could not miss the opportunity to bring our wonderful Pride Flight celebration back again in 2022

This year not only will we operate a Pride Flight from Brisbane, but we are doubling our pride services to also include the first Virgin Australia-operated Pride Flight from Melbourne.

Virgin Australia is incredibly focussed on recognising and celebrating the wonderfully diverse community in which we live, work and fly, and our Pride Flight is a true testament of that. We are so proud of our inclusive culture, where everyone belongs and is encouraged to be their authentic self.

Lisa Burquest, Virgin Australia Group Chief People Officer
And Pride Flights are not all just about fun and fanfare in the sky. They also contribute to the community. This year, $30 from the sale of each Pride Flight ticket was donated to Minus 18 to lead change and build social inclusion for young LGBTQIA+ people. In addition, $5 from every ticket sold is also heading to the SES to help with the South East Queensland flood recovery.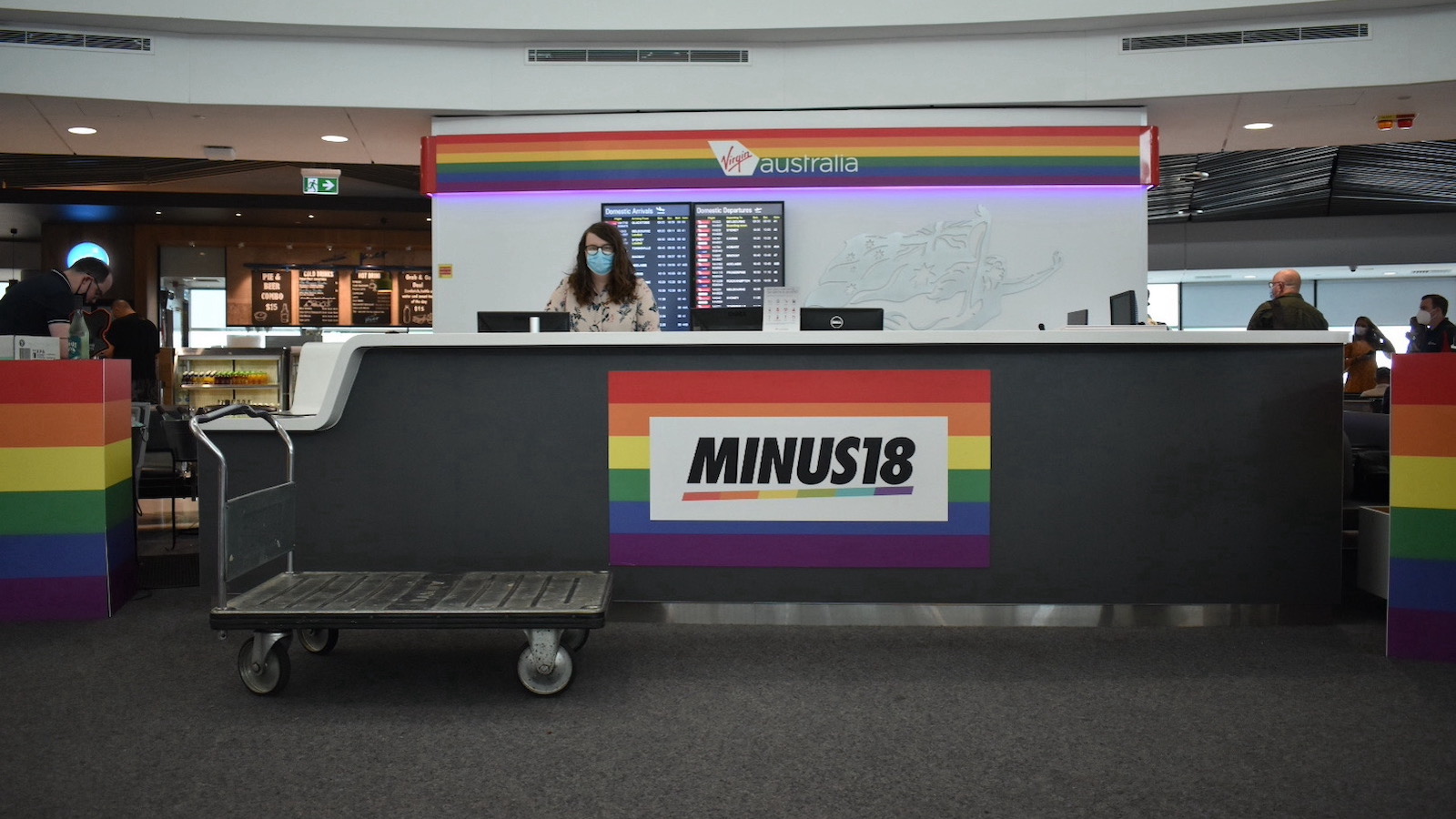 The Pride flights are set to become a yearly fixture in Virgin Australia's flight roster. So don't worry if you missed out this year. These flights will be back in full force in 2023 and beyond!
A fabulous flight with all the trimmings
The Pride flights promised to be 2 of the most fabulous flights ever operated. And they didn't disappoint!
The flights were hosted by Maxi Shield and Coco Jumbo of RuPaul's Drag Race Down Under fame. And the award-winning Sydney drag royalty and Virgin Australia cabin crew member Penny Tration once again graced the Virgin cabin to make the Pride Flight a celebration not to be missed. This year, she was joined by Tora Hymen.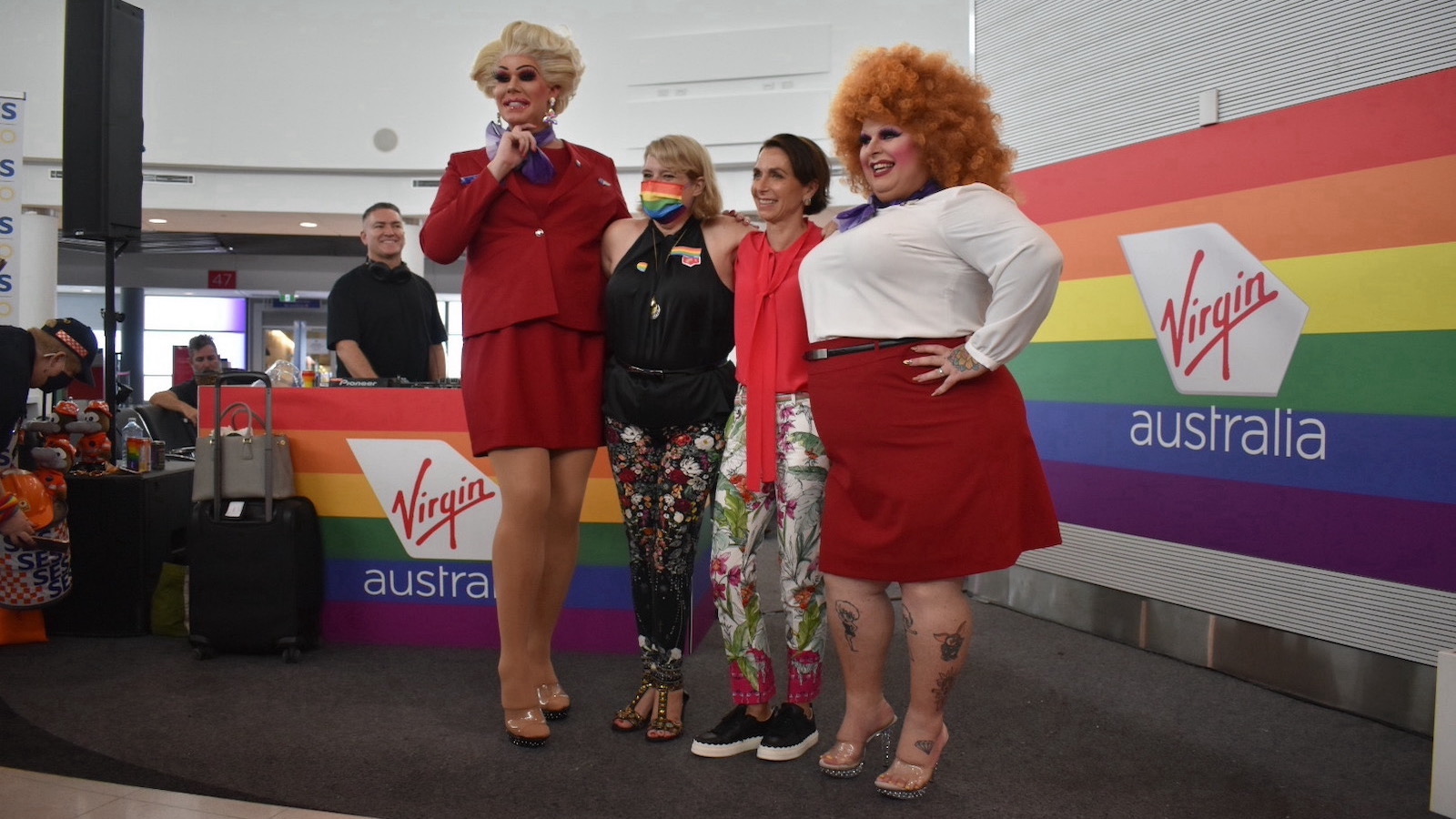 The flights were an all-inclusive affair. They included a pre-flight departure party, celebrity appearances, mid-air drag performances, bottomless beverages and a DJ pumping out the latest hits.
And who were these celebrity appearances? They included:
Brisbane to Sydney flight
Danni Minogue, Singer, actress and TV personality
Danielle Laidley, Former North Melbourne premiership player and coach
Sophie Cachia, Influencer, and Survivor 2022 alumni
Maddie Garrick, Women's National Basketball League star (and partner of Sophie)
Grace Hyland, Transgender TikTok star and model
Karen from Finance, Drag Queen and star of RuPauls Drag Race Down Under
Sabrina Babyslut, Drag Queen and DJ duo (Jawbreakers)
Kali Forni-Kate, Drag Queen and DJ duo (Jawbreakers)
And naturally, you can't have a Pride celebration without an abundance of rainbows and glitter!
Here is some of the action from the Brisbane event.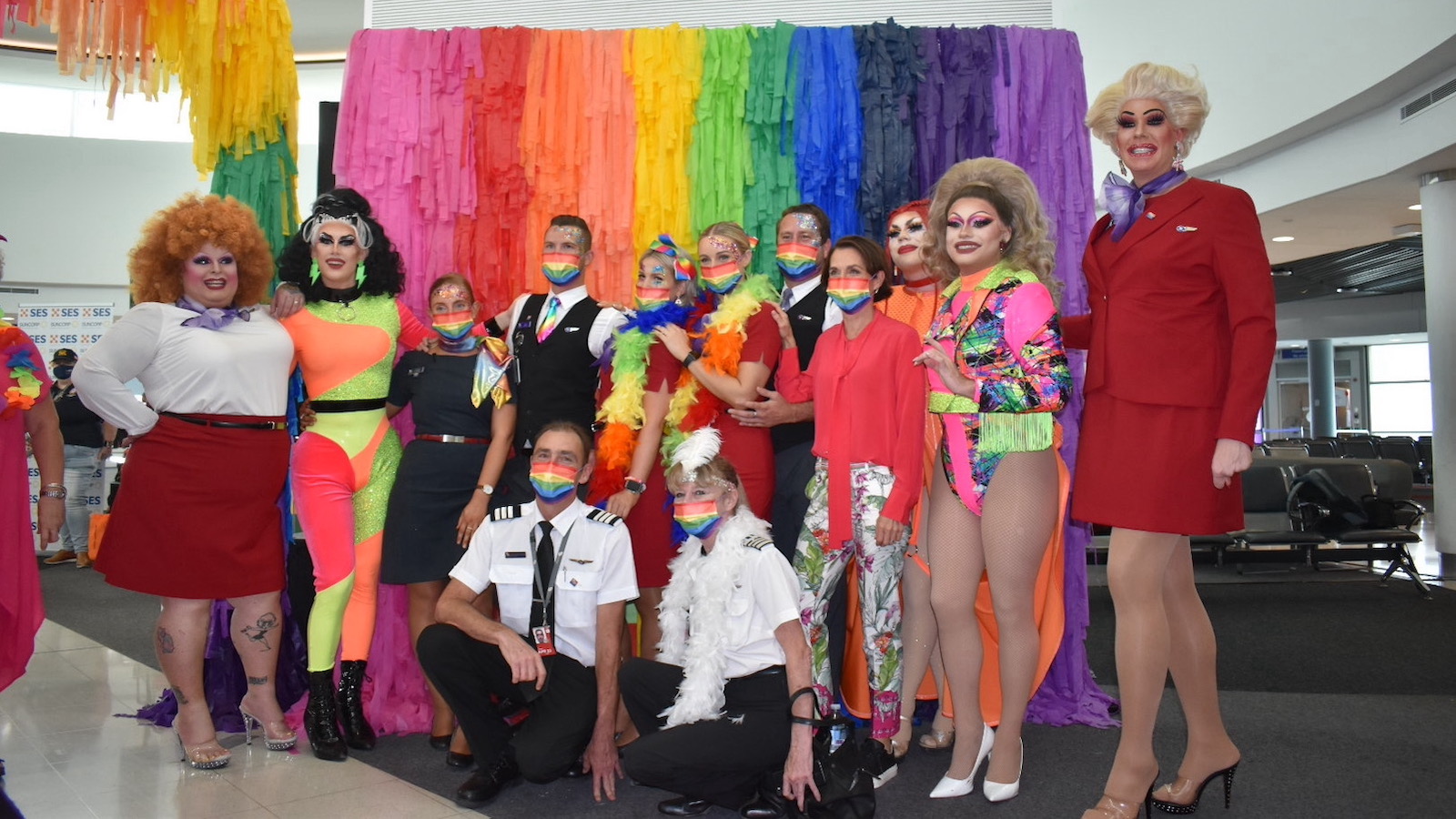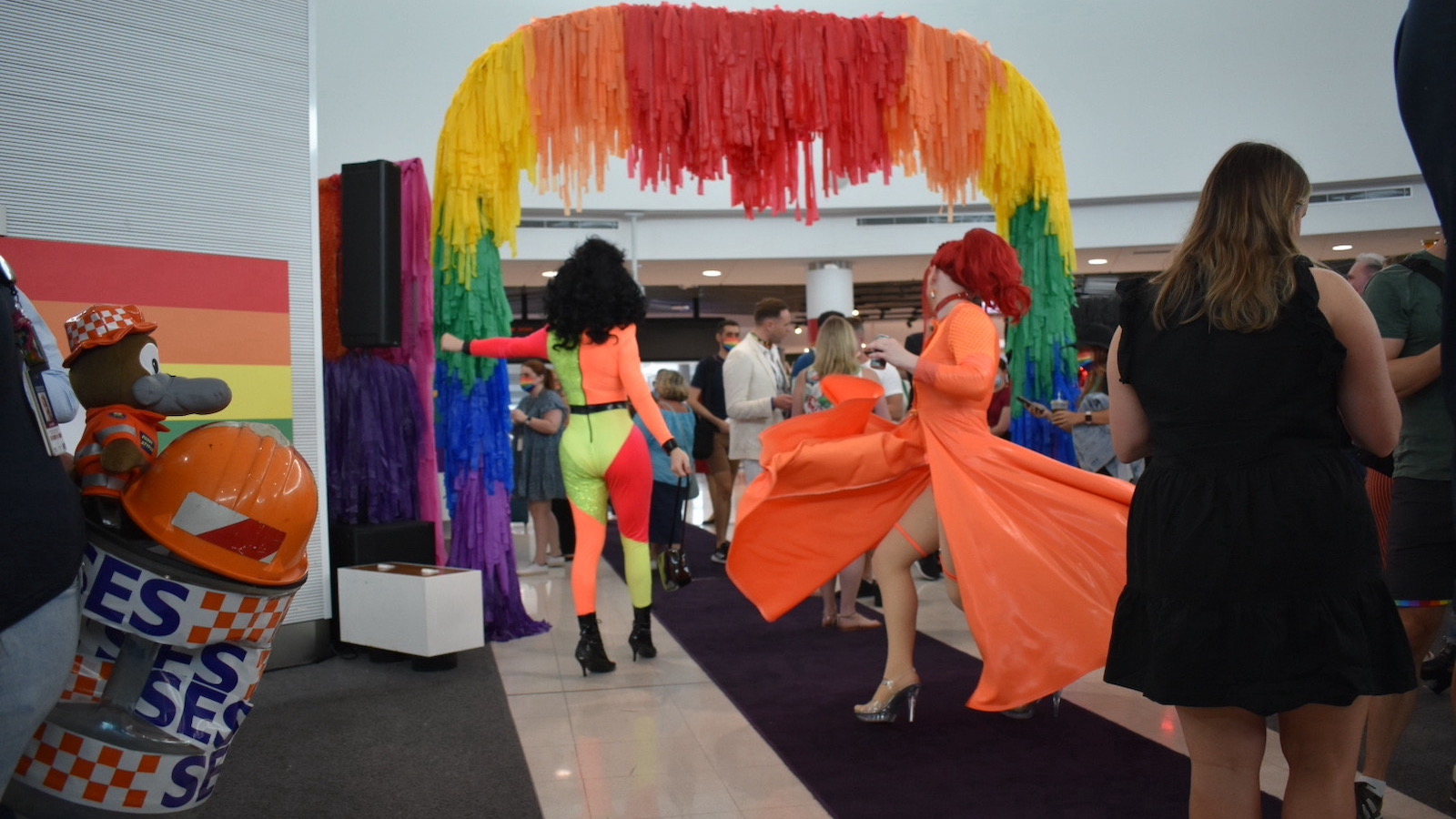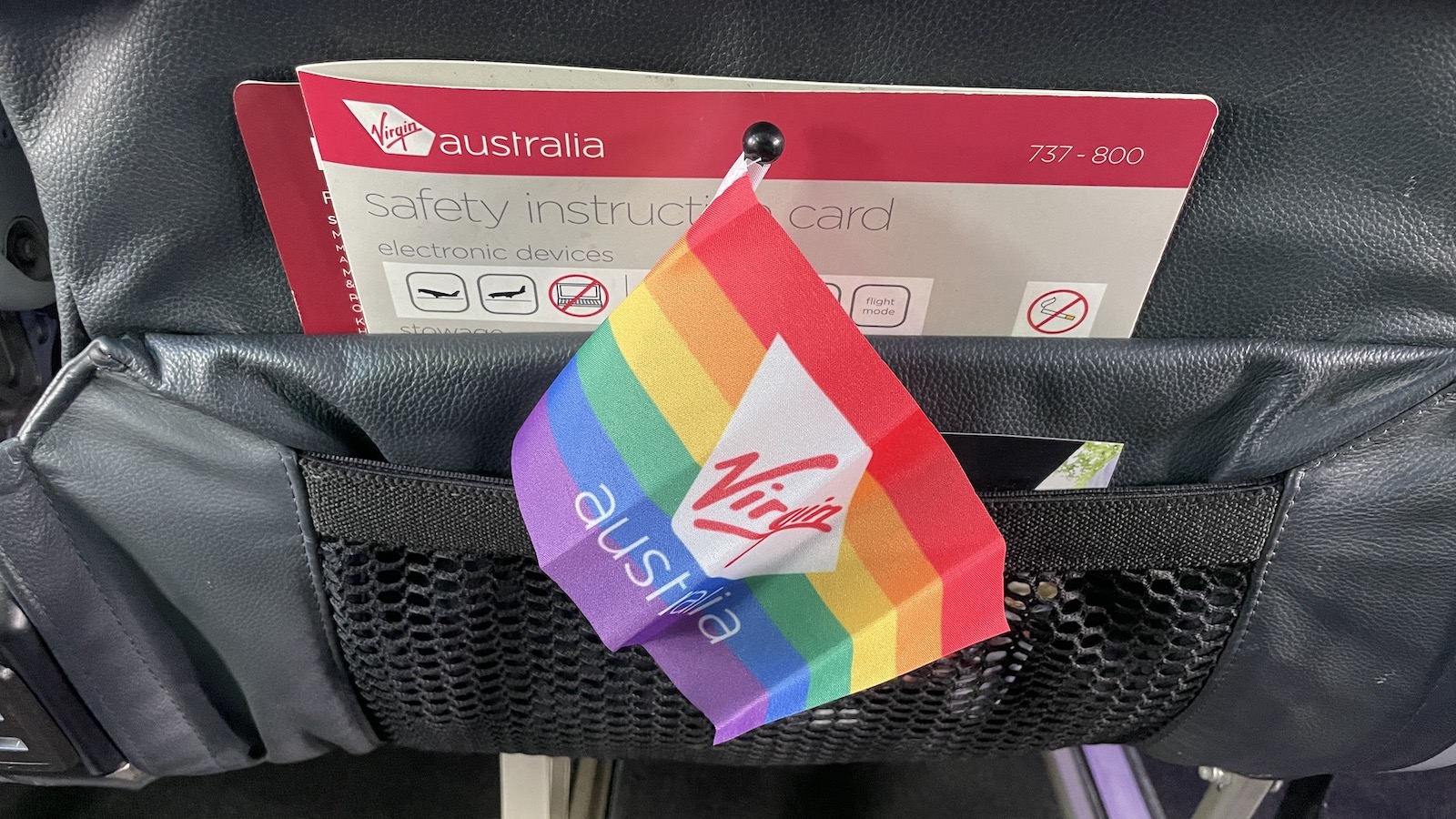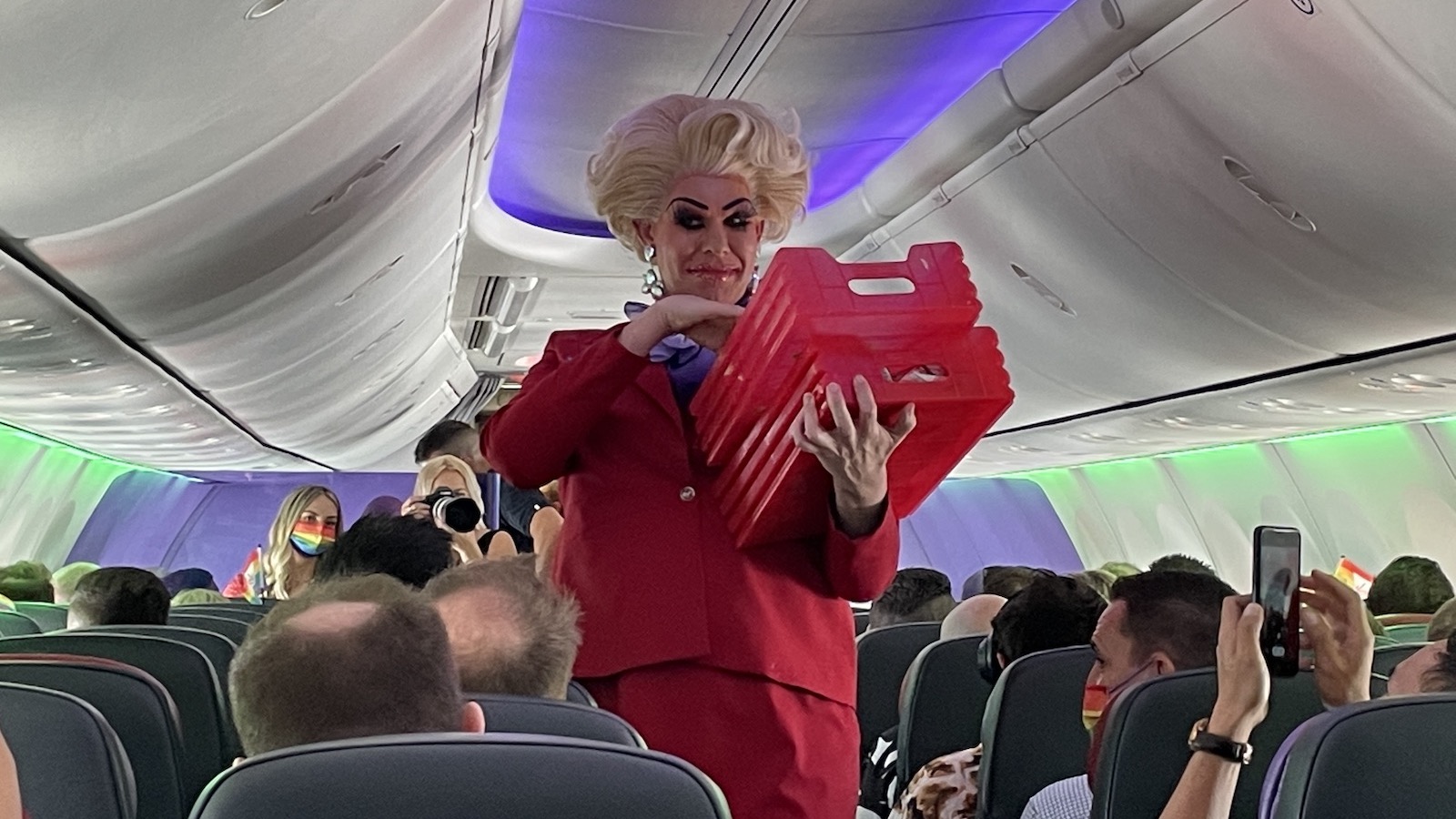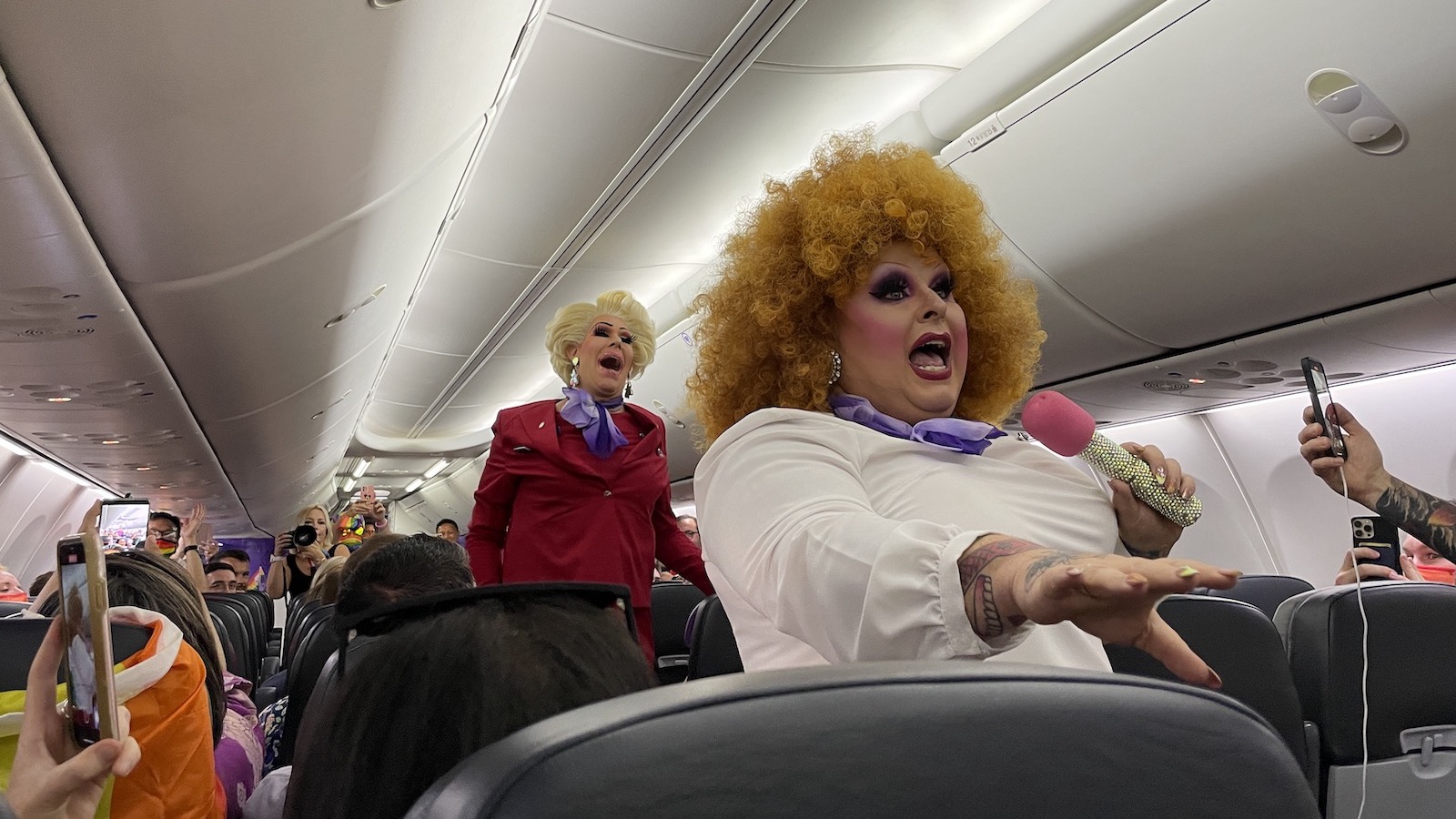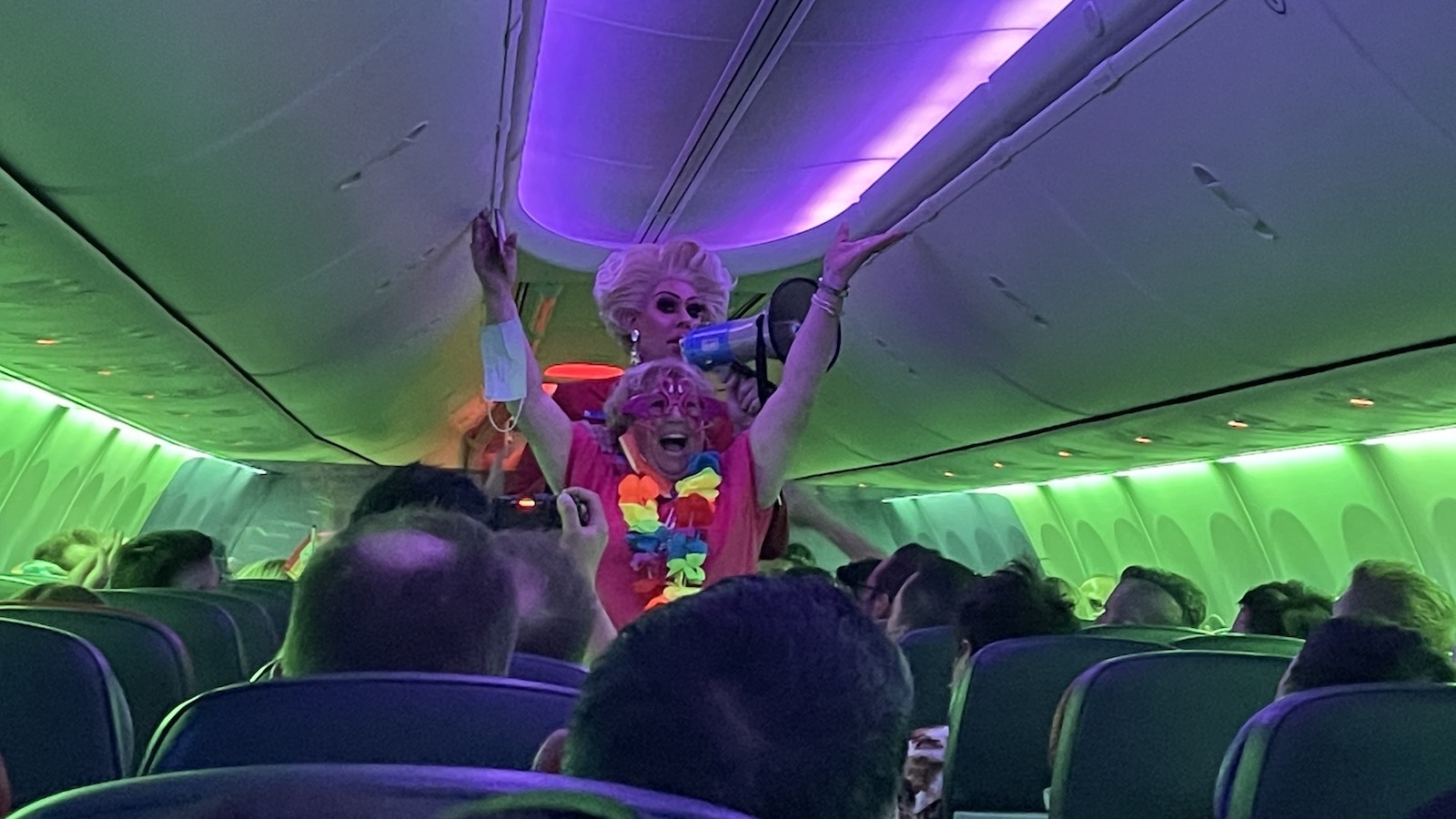 Ad – Scroll down to continue reading.Minimum spend, terms & conditions apply.
The landing party…
Unfortunately I was not able to attend the landing party, but be rest assured, revellers were treated to a party to follow the other two parties. If you're counting, that is the pre-departure and the plane party! And unlike the first two, there is no time limit on this one!
Keen for Pride Flight 2023?
If you missed out on one of this year's Pride Flights, don't despair. You can get a flying start on preparing for next year's flights.
And what a year next year will be! The 2023 Sydney Mardi Gras is set to be the biggest yet, with the Sydney Mardi Gras and Sydney WorldPride uniting to present a truly global LGBTQI+ festival + pride festival. This will be the very first in the Southern Hemisphere.
While these details are yet to be confirmed by Virgin, if past experience is anything to go by, next year's Pride Flights will be flying Friday 3 March 2023. And keep an eye out for the following flights:
VA946 – Brisbane to Sydney departing 12:05pm AEST
VA845 – Melbourne to Sydney departing at 1:00pm AEDT
The one-way fare on these flights in 2022 were $150 in Economy and $350 in Business, however, these may change in 2023.
All tickets include a baggage allowance, seat selection and Velocity Points, of course. Don't forget to earn double points on the flight by activating the offer in your Velocity account before booking.
Unfortunately, Velocity Points can't be used on this flight, either as reward seats or as the mixed 'points + cash' option. However, since you're booking a cash ticket, you'll also earn Status Credits as well as the points:
The $150 Economy (Flex) ticket will earn 25 Status Credits
The $399 Business ticket will earn 55 Status Credits
Tip: Make sure to book these flights at the special link on the 'Pride Flight' page and NOT through the Virgin Australia webpage. Only the special link offers the Sale fares above.
Will Pride Flights be expanded in 2023?
A Virgin Australia spokesperson has confirmed with Point Hacks that the Pride Flights are set to be expanded into Adelaide next year. So if you're keen to get onboard a Pride Flight and live in the Festival State, then you're in luck!
Summing up
Virgin Pride Flights are growing in popularity by the year and are likely set to continue in 2023 with the addition of an Adelaide flight. These flights represent Virgin's commitment to diversity, not just in their workplace, but also in the wider community.
If you missed out on this year's flights, be rest assured that they will be back next year, bigger and brighter than ever!
Virgin's annual 'Pride Flight' returns to the skies
was last modified:
March 5th, 2022
by