Fiji's flag carrier is upgrading their Business Class to lie-flat seats on flights to Sydney and Los Angeles from the start of 2020.
Sydney and LA get new Fiji Airways A350 from next year
According to Routesonline, the airline will be upgrading its Sydney and Los Angeles services from 1 January 2020:
Fiji Airways in last week's schedule update opened reservation for its planned Airbus A350-900XWB service, as the airline last week announced the lease of the aircraft. Configuration is J33Y301.

Planned A350-900XWB network as follows.

Nadi – Los Angeles eff 01JAN20 6 weekly
Nadi – Sydney eff 01JAN20 1 daily
Update: this schedule has been moved forward. Some Sydney and Los Angeles flights will get the new product from 1 and 18 December 2019, respectively.
What to expect
Instead of the angled-flat Business Class seats that are currently featured on the Airbus A330s in a 2-2-2 configuration:
on the A350, you'll get a reverse herringbone seat with direct aisle access for all passengers. This is a similar seat to the one you can find on Virgin Australia, Qatar Airways and China Airlines.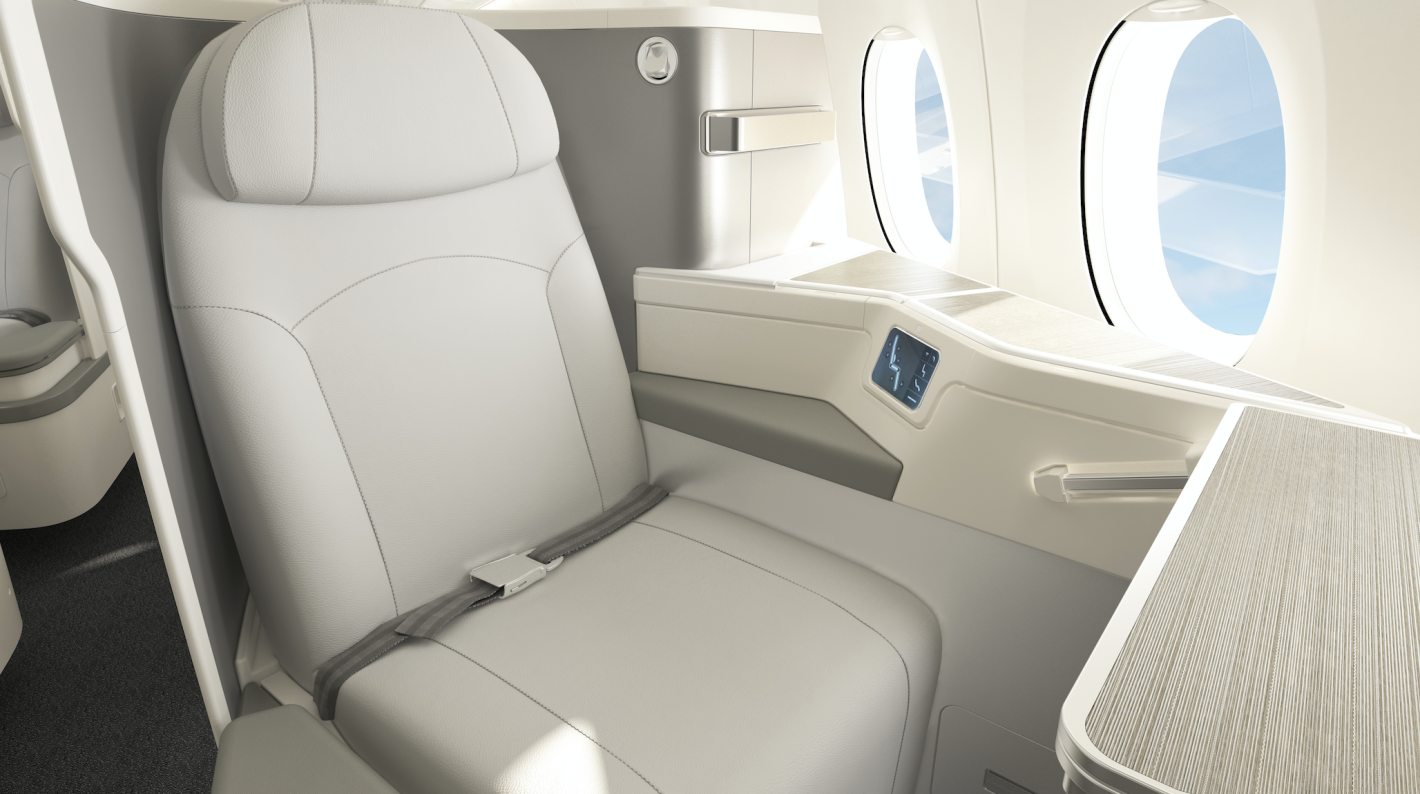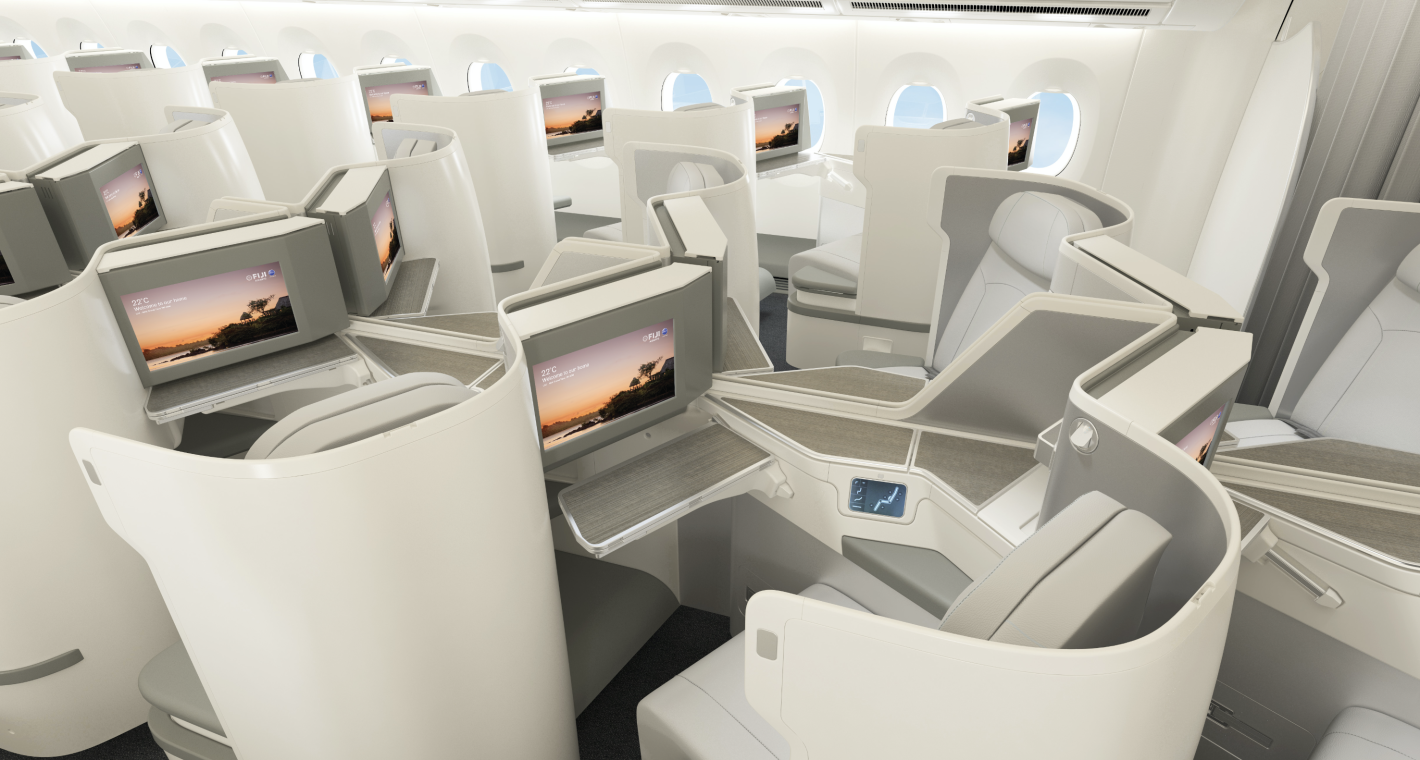 This upgrade represents a huge improvement.
Award availability to/from Sydney
The good news is that you can find award seats bookable with points flying from Sydney to Nadi on almost every day from 6 January 2020.
In the opposite direction, i.e. from Nadi to Sydney, there are award seats open from 1 February 2020 onwards.
Award availability to/from Los Angeles
If you want to fly on from Nadi to LA, your chances of getting an award seat are very low.
However, departing from LA, I can see seats open on 1-2 flights a week from 1 January 2020 onwards.
How to book
A one-way Business Class flight from Sydney to Nadi will cost you 36,000 Qantas Points (increases to 41,500 from 18 September 2019).
Flying from Sydney to Los Angeles via Nadi will cost you 96,000 Qantas Points (increasing to 108,500). If you want a stopover of more than 24 hours, add 12,000 points (increasing to 15,000 more).
Read on for more details.
---
In this guide
Fiji Airways is one of the few select Qantas partners with whom Qantas Points can be redeemed at the same price as for travel on Qantas itself. This is why it makes it into our best uses of Qantas Points series.
Let's have a look at the different types of Business Class products, and how to book an award seat to Fiji and/or the US.
Fiji Airways routes, aircraft and cabins
There are two key types of redemptions you might consider with Fiji Airways—either to Nadi, which is their hub in Fiji as a destination, or connecting to the US. The latter is the focus of this guide.
To Fiji
Fiji Airways offers direct services to Nadi from Sydney, Melbourne and Brisbane (Adelaide service ends on 20 July 2019). Most flights are on a Boeing 737, with recliner seats in Business Class.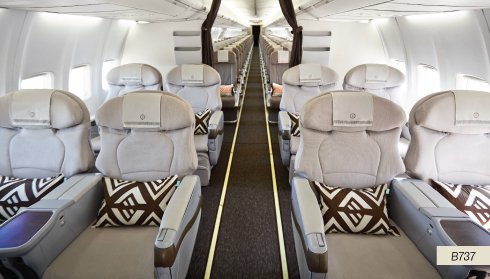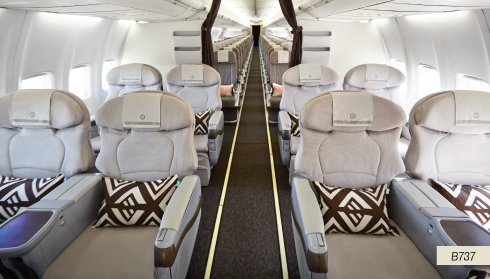 Sydney gets angled-flat seats on the A330, with an upgrade to lie-flat seats on the A350 on one of the daily flights effective 1 January 2020.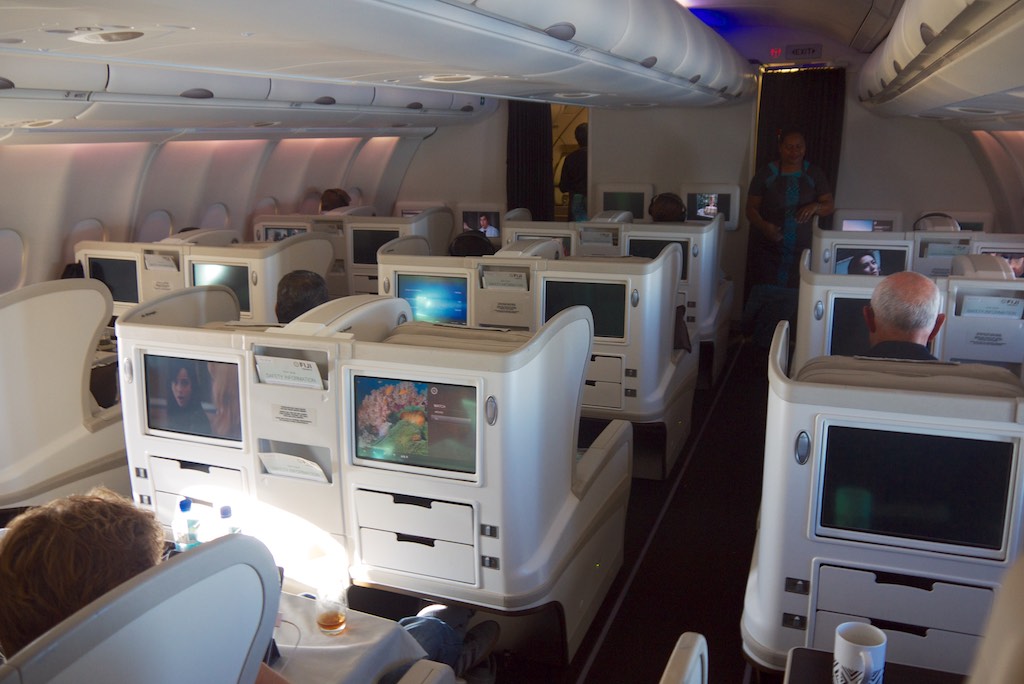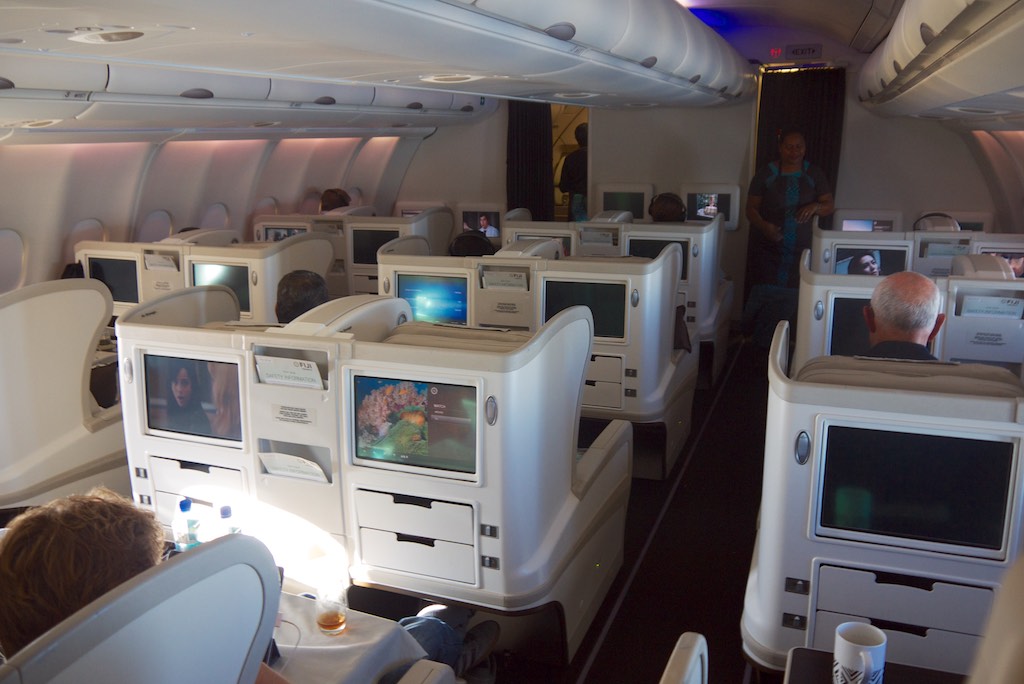 To the US
From Nadi, Fiji Airways flies daily to Los Angeles on an A330, upgrading to the A350 from 1 January 2020. They also fly 2-4 times a week to San Francisco on the A330, and once a week to Honolulu on a 737.
How to use Qantas Points to book Fiji Airways flights
The following figures are for a one-way Business Class flight using Qantas Points:
| | | |
| --- | --- | --- |
| Route | Until 17 September 2019 | From 18 September 2019 |
| Sydney/Brisbane – Nadi | 36,000 | 41,500 |
| Melbourne – Nadi | 50,000 | 57,000 |
| Nadi – Los Angeles/San Francisco | 72,000 | 82,000 |
| Australia – Nadi [no stopover] – US | 96,000 | 108,500 |
| Sydney/Brisbane – Nadi [stopover] – US | 108,000 | 123,500 |
| Melbourne – Nadi [stopover] – US | 122,000 | 139,000 |
You can also get great value out of using American Airlines AAdvantage or Alaska Mileage Plan miles for travel on Fiji Airways. For example, a flight from Australia to the US costs 80,000 AAdvantage miles. With Alaska, it's only 55,000—plus you'll get a free stopover!
Note that given Fiji Airways is a oneworld connect member—not a full oneworld alliance member—you cannot include travel on this airline in a Qantas oneworld Classic Flight Reward (round-the-world trip).
Stopovers
This is where using points for Fiji Airways to the US gets interesting for the leisure traveller (or those with flexibility in their travel plans). As Qantas does not allow stopovers (more than 24 hours) on their redemptions, in order to spend some time in Fiji, you'll have to book two separate awards.
A cheap stopover in Fiji for Sydneysiders and Brisbanites can be booked for only an additional 12,000 Qantas Points (increasing to 15,000) in Business Class. However, for those in Melbourne, you'd have to pay 26,000 more (increasing to 30,500)—that's not really worth it, in my opinion.
Taxes
Fiji Airways surcharges when booking with Qantas Points are far lower than if you were redeeming with Qantas. They should be ~$150 for a one-way Business Class flight to the US from Australia, and under $50 in the opposite direction.
What about Economy Class flights?
You can more than halve all of the points costs above for Economy Class travel.
It is viable from a cost point-of-view to use points to travel in Economy Class to the US with Fiji Airways as the taxes are lower than flying with Qantas. However, I'd suggest looking for a direct flight between Sydney and Los Angeles with American Airlines in Economy Class if possible.
For more on this, you can read our more in-depth comparison of using Qantas Points for Qantas versus American Airlines redemptions to the US.
How to search for availability on Fiji Airways
You can get a monthly view using the American Airlines website. Otherwise, you can search day-by-day with Qantas or Alaska.
Sweet spots
Lower taxes than flying with Qantas
Lower taxes departing the US compared to departing Australia
Because Fiji Airways award space is less in demand than the direct flights with Qantas and American Airlines, you may be able to find space with Fiji Airways when you can't with the others
Stopover in Fiji on the way to the US (or way home) available for just 12,000/15,000 more Qantas Points for Sydney and Brisbane
Only 55,000 Alaska miles for one-way Business Class travel between Australia and the US
Do you need to call to book or can you do it online?
You can book online with Qantas, American Airlines and Alaska.
When does award calendar availability open up?
You should be able to book Fiji Airways flights with Qantas Points up to 353 days before departure. With AAdvantage or Alaska miles, you'll have to wait until 331 days.
---
Summing up
When it comes to redeeming points, availability is ultimately what counts. Remembering that Fiji Airways operates to the US may end up allowing you to use your Qantas Points when Qantas and American Airlines are all booked up.
Fiji Airways generally has an inferior Business Class product to the other two airlines, but the A350 will be a welcome change.
Plus, the option of combining a North America trip with a stopover in Fiji could be attractive to many—especially where you otherwise couldn't find award availability across The Pacific.
Have you ever flown Fiji Airways? What was your experience?
Supplementary images courtesy Fiji Airways.
Sydney gets new Fiji Airways A350: use Qantas Points to book
was last modified:
May 22nd, 2020
by