Singapore Airlines surprised a few people back in January 2016 by announcing a new Singapore – Canberra – Wellington route – the first international service from Canberra, and the first direct service linking the two capitals.
Finding award availability both to New Zealand generally, and on Singapore Airlines to Singapore from other Aussie cities is not too tricky.
But given this is a relatively new route option for Canberrans (or those living in the regions who might find it just as easy to get to Canberra as to Sydney International), I figured I'd look at pricing and redemption options in more detail.
More about the Singapore – Canberra – Wellington route
Dubbed 'The Capital Express', the flights kick off from Singapore on September 20th 2016 with four flights per week in each direction.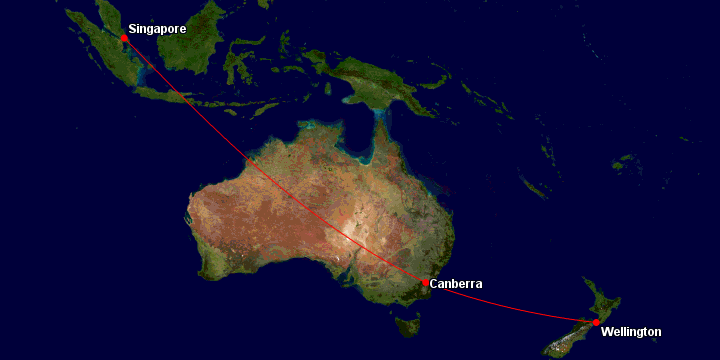 You'll find flights between Canberra and Wellington operating on Monday, Wednesday, Friday and Sunday in both directions.
It is being operated by a Boeing 777–200, with Business Class in an angled flat, 2–2–2 configuration – their 'Regional Business Class'.
I have experienced this seat on a flight between Singapore and Sydney not too long ago, and while it's fine for a day flight of 7 to 8 hours, the angled-flat (not fully lie-flat) nature of the seat means there are more comfortable Business Class seats in the sky – but none of them flying on this route.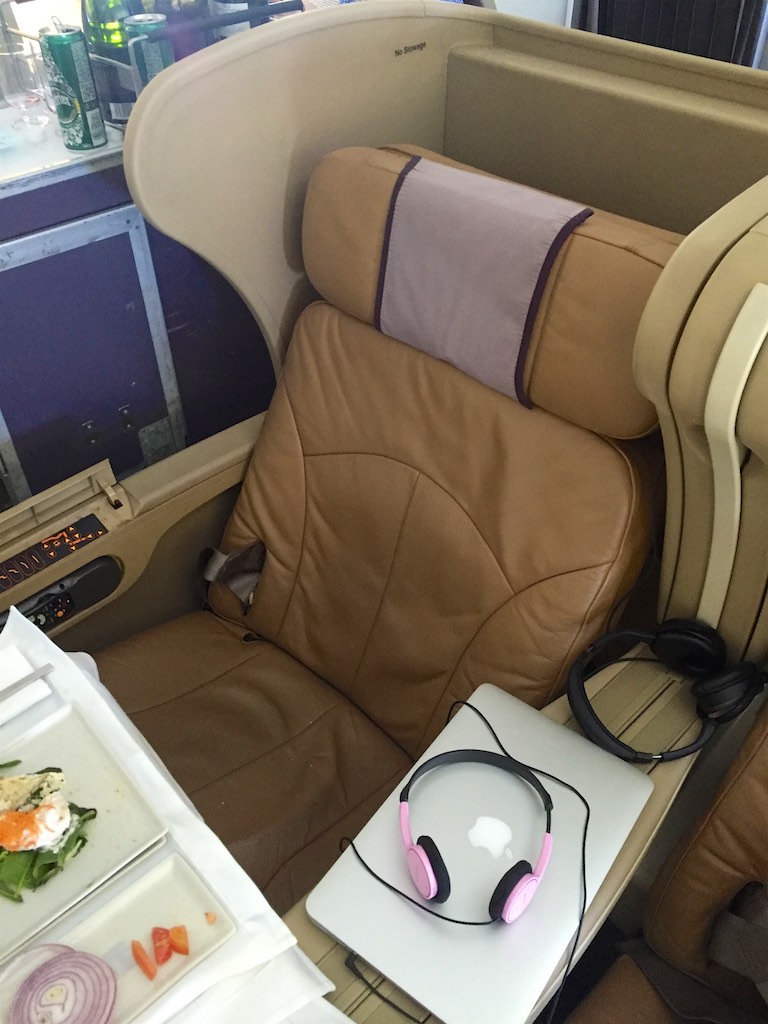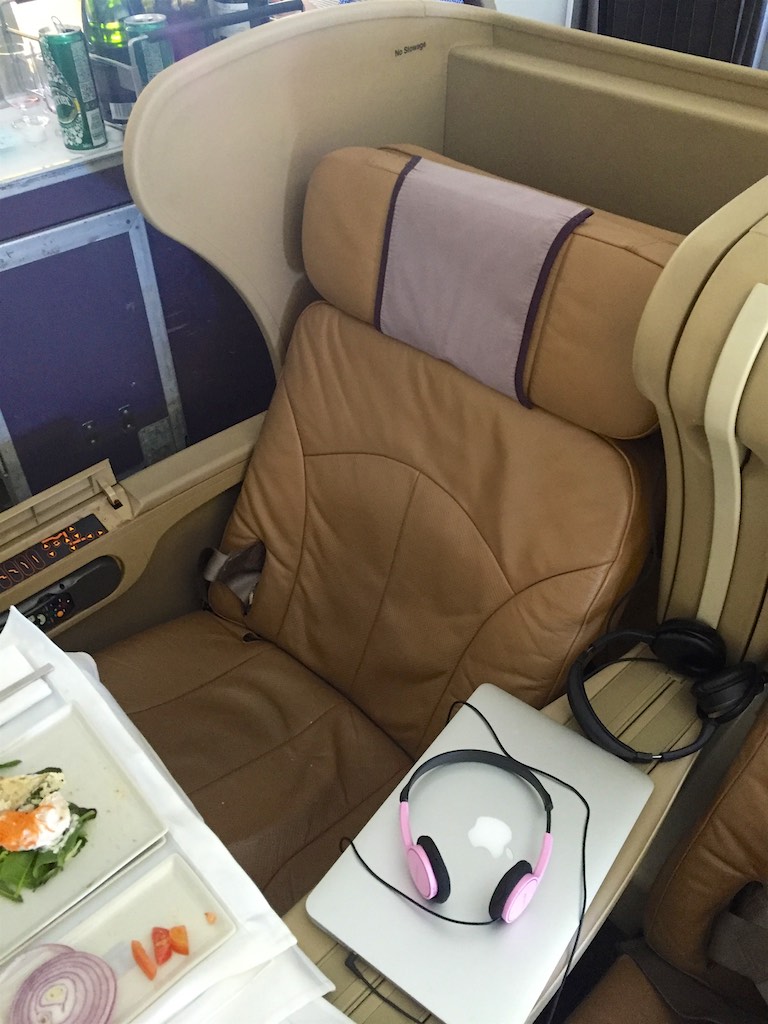 Passengers will have access to a new, modern departures lounge at Canberra airport too – which will be pretty quiet, at least until (if) another airline launches another international service.
Redeeming Velocity Points for Canberra – Wellington or Canberra – Singapore
Velocity made some changes to their award pricing for Singapore Airlines operated flights in June last year, reducing the prices of Singapore Airlines redemptions made using Velocity Points.
Velocity Points
Economy
Business Class
Points
Taxes
Points
Taxes
Canberra - Wellington
20,000
?
38,000
?
Wellington - Canberra
20,000
?
38,000
?
Canberra - Singapore
35,000
$107.63
65,000
$107.63
Singapore - Canberra
35,000
$84.33
65,000
$84.33
Singapore - Wellington
42,000
$97.18
78,000
$97.18
Wellington - Singapore
42,000
$62.48
78,000
$62.48
Worth knowing is that while Velocity is allowing redemptions on the Singapore – Wellington and Singapore – Canberra route when booked end to end, Canberra – Wellington and vice versa are not showing online.
I also had little success in getting the call centre to offer me the same availability that was showing for Singapore Airlines, or any kind of accurate pricing for taxes.
But with that all said, if you get lucky (I tried a few times and didn't) and find an agent that will book this for you, or Velocity does open up redemptions online, then you can use the points pricing shown above and assume that taxes / extra charges will be relatively low.
Redeeming KrisFlyer Miles for Canberra – Wellington or Canberra Singapore
Krisflyer announced some changes on their award pricing from 23 March 2017 onwards, eliminating both the 15% online booking discount and fuel surcharges. All figures below have been updated accordingly.
KrisFlyer Miles
Economy
Business Class
Miles
Taxes
Miles
Taxes
Canberra - Wellington
12,500
$137.62
28,000
$137.62
Wellington - Canberra
12,500
$87.16 NZD
28,000
$87.16 NZD
Canberra - Singapore
28,000
$106.02
58,000
$106.02
Singapore - Canberra
28,000
$89.10 SGD
58,000
$89.10 SGD
Singapore - Wellington
28,000
$68.10 SGD
58,000
$68.10 SGD
Wellington - Singapore
28,000
$31.16 NZD
58,000
$31.16 NZD
With the recent award pricing change and removal of fuel surcharges, KrisFlyer now comes out cheaper than Velocity across these routes.
Award availability between the 3 cities
As I said in the intro to this post, award availability is generally very good on this route for now. The one exception for this is on Singapore to Wellington 'direct' bookings, which show as being unavailable at the saver level.
This is despite availability showing for the same flights on the Singapore Airlines website when searching for each leg individually.
The way around this is to get the website to price the two flights together (Singapore -> Canberra, Canberra -> Wellington) with a complimentary stopover in Canberra.
Singapore Airlines stopover policy on redemptions including a stopover is as follows:
Select one complimentary stopover if you choose a round-trip Saver or one-way Standard award, or up to two complimentary stopovers if you choose a round-trip Standard award.
If you need another stopover elsewhere on your routing or if you are travelling onward from Singapore, then of course this trick won't work. Hopefully this gets fixed up soon, but in the meantime a call to KrisFlyer would hopefully do the trick.
Summing up
This is a handy new route for those who live in a location with better access to Canberra Airport over Sydney. Singapore Airlines route network to Asia and Europe is good, as is their award availability for using KrisFlyer miles or Velocity points.
I would imagine that award availability on this route will continue to be good given that it's just launching, so if the location works well for you when travelling to either New Zealand or Singapore or beyond, remember to factor this option into your planning and research.
Singapore Airlines new Singapore – Canberra – Wellington route now open for Velocity & KrisFlyer redemptions
was last modified:
March 24th, 2017
by